We are going on vacation really soon, and I gotta tell ya, I'm in vacation, relaxation, party mode.
This is a really poor excuse of a Weight Watcher Member Blog Post. I didn't eat terrible the last two days, but I drank too much wine on Friday, skipped dinner totally on Friday, didn't exercise the last two days, and I haven't tracked my points.
Today we are going to a Super Bowl Party, and I'm making healthy snacks, but I plan to have beer with my healthy snacks.
I went to my WW meeting Friday morning, had a great meeting, enjoyed seeing everyone, left feeling healthy and ready for my vacation.
I met a friend for lunch and had a Salmon Caesar Salad. I used about 1 tsp of dressing and scraped the cheese to the side.
My day was starting off great!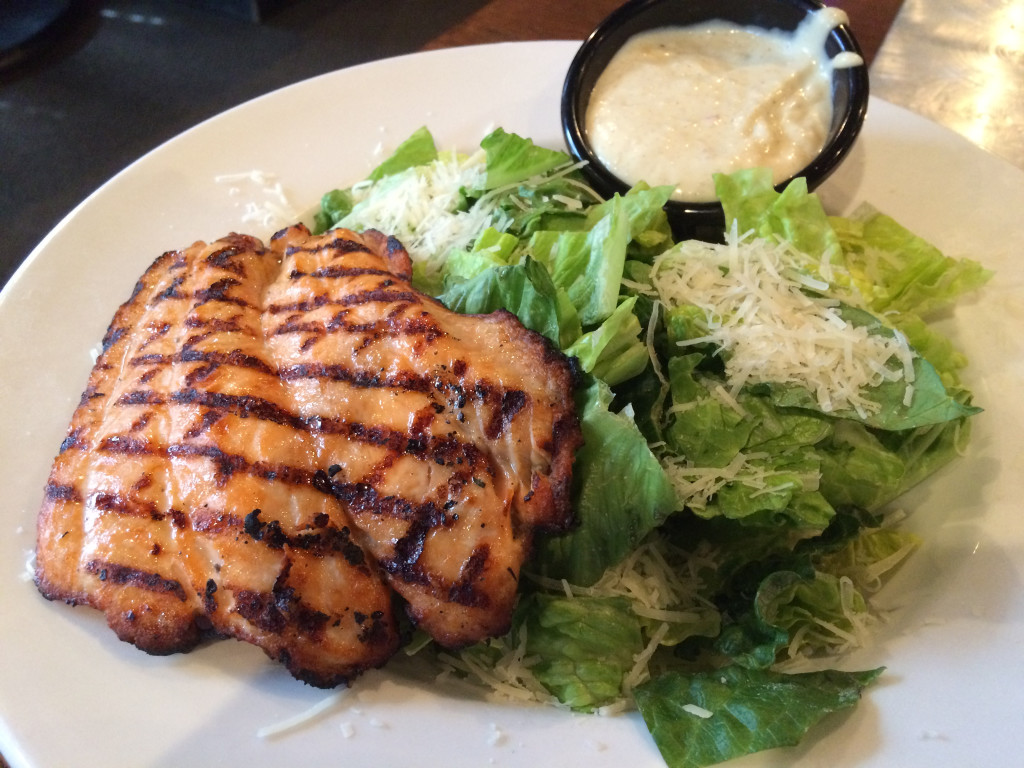 Later in the afternoon, I made myself a bowl of Ice Cream with 1 1/2 Frozen Banana's and 1 T. of Almond Butter. Have you tried this yet? It really is delicious. For a Zero Point bowl of Ice Cream, just use the Banana and add cinnamon. So good!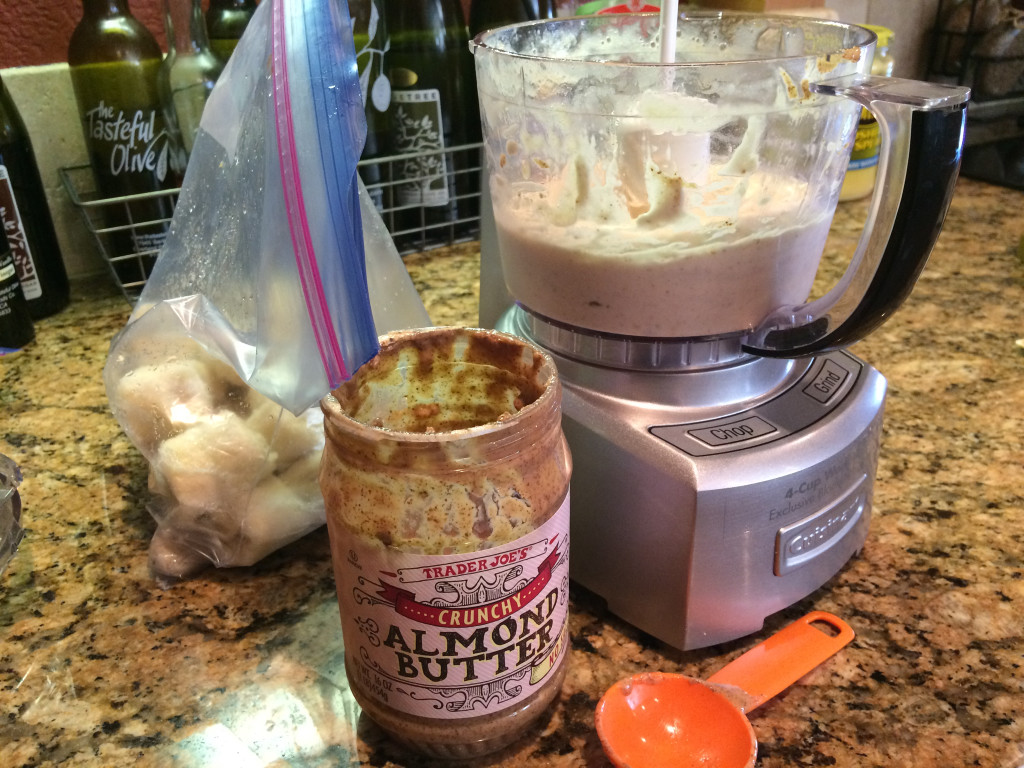 Love this little treat.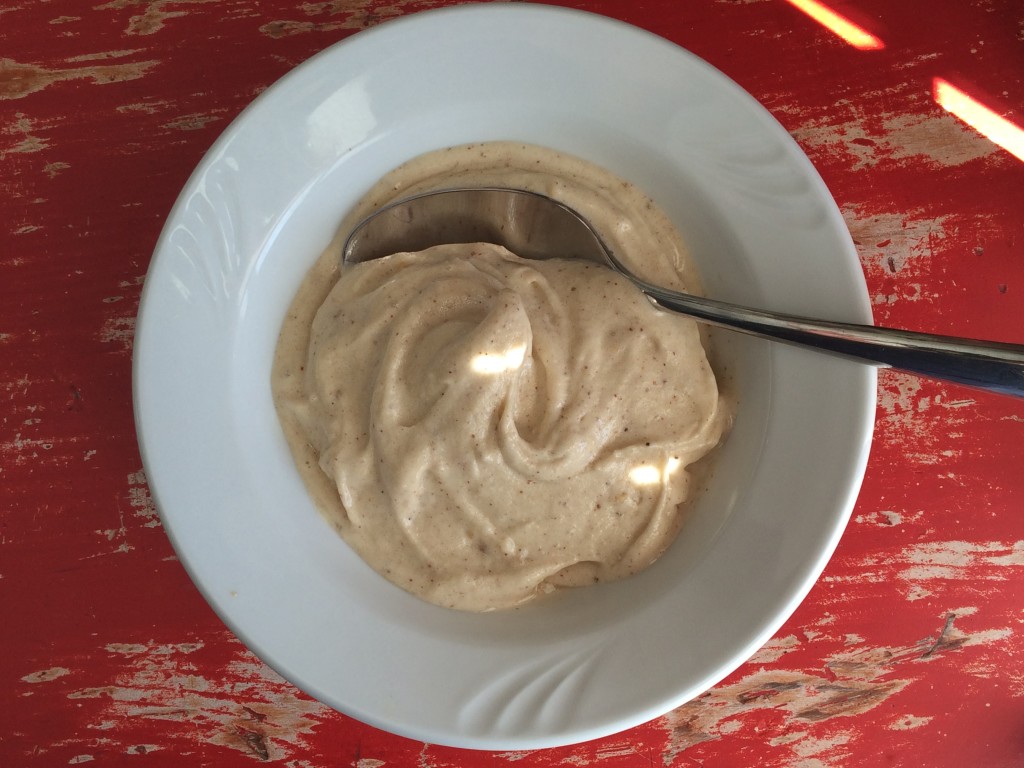 I went to a Friends house at about 4:00 for Happy Hour. I wasn't sure how long Happy Hour would last or how many people would be there. It ended up being a really fun Happy Hour with lots of girls, lots of wine and lots of fun.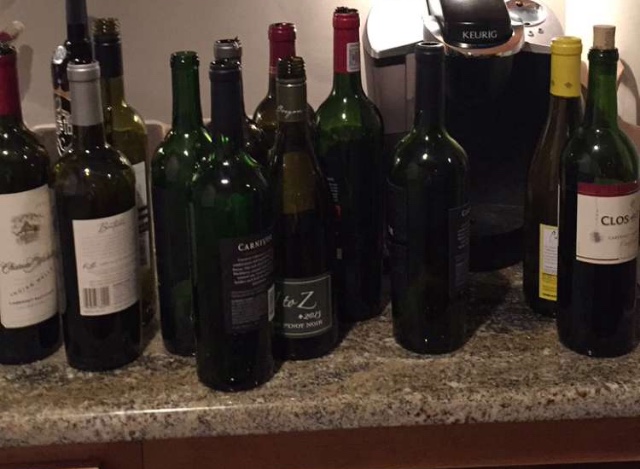 I had wine for dinner, I had a really really good time, and it was a late night. These wine markers cracked…..me….up! One of these might belong to me. Did I say I had a really really good time?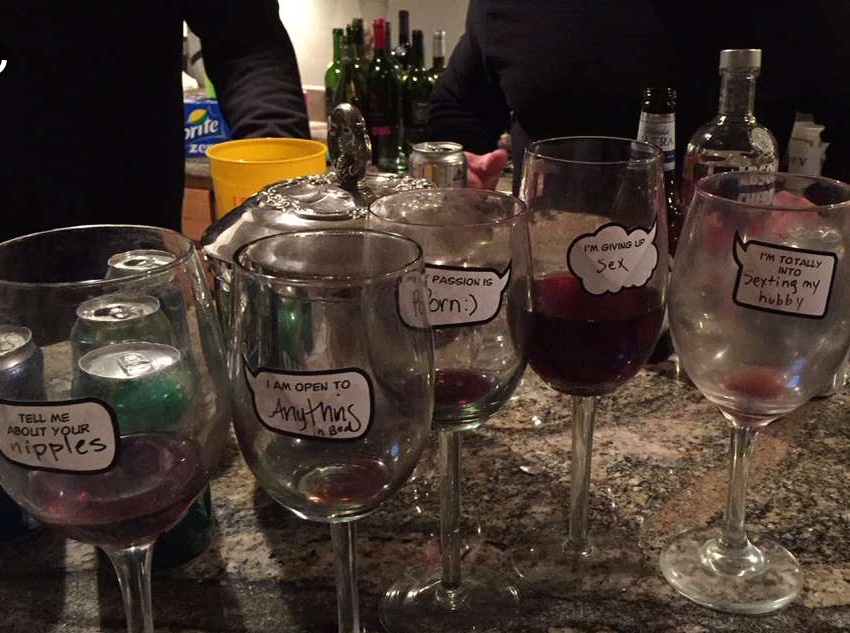 Saturday morning, I just wanted Black Coffee. It wasn't really that warm out, but the sun felt really good on my face, so I sat outside for a bit.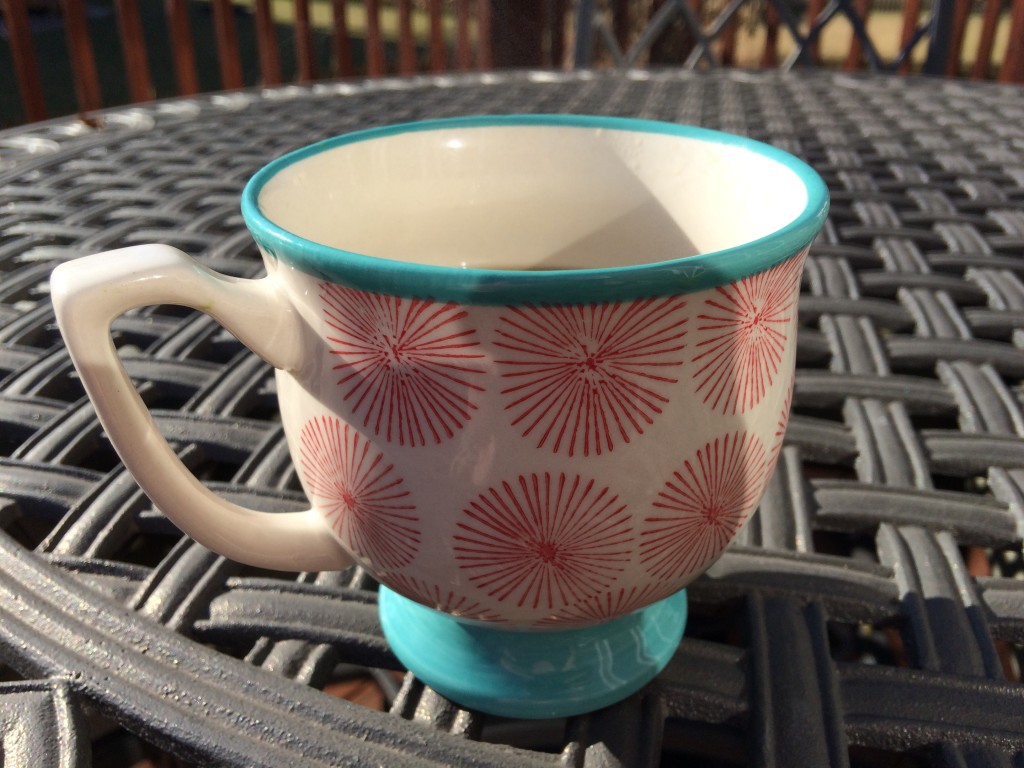 Tucker liked it too. I think I'm preparing for the beach!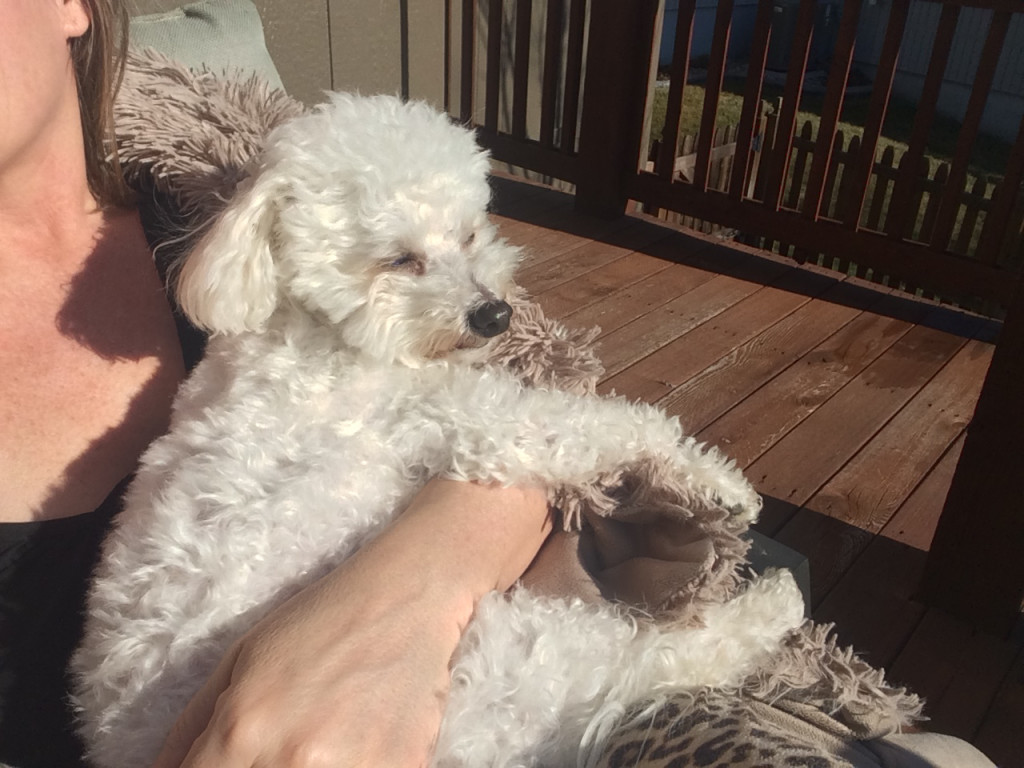 All I really wanted was a Cheeseburger and Tater Tots, but instead I made a bowl of Taco Meat, Asparagus, Zucchini and Roasted Butternut Squash topped with Eggs.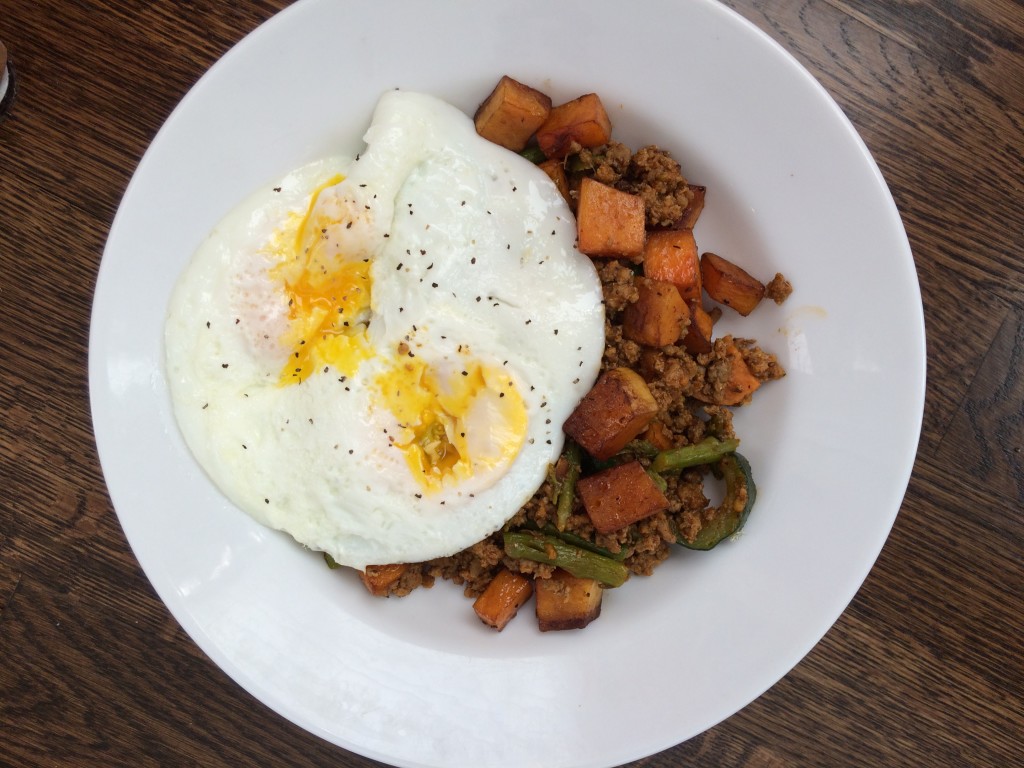 I stirred it all up and made a big messy bowl of goodness. I was feeling better.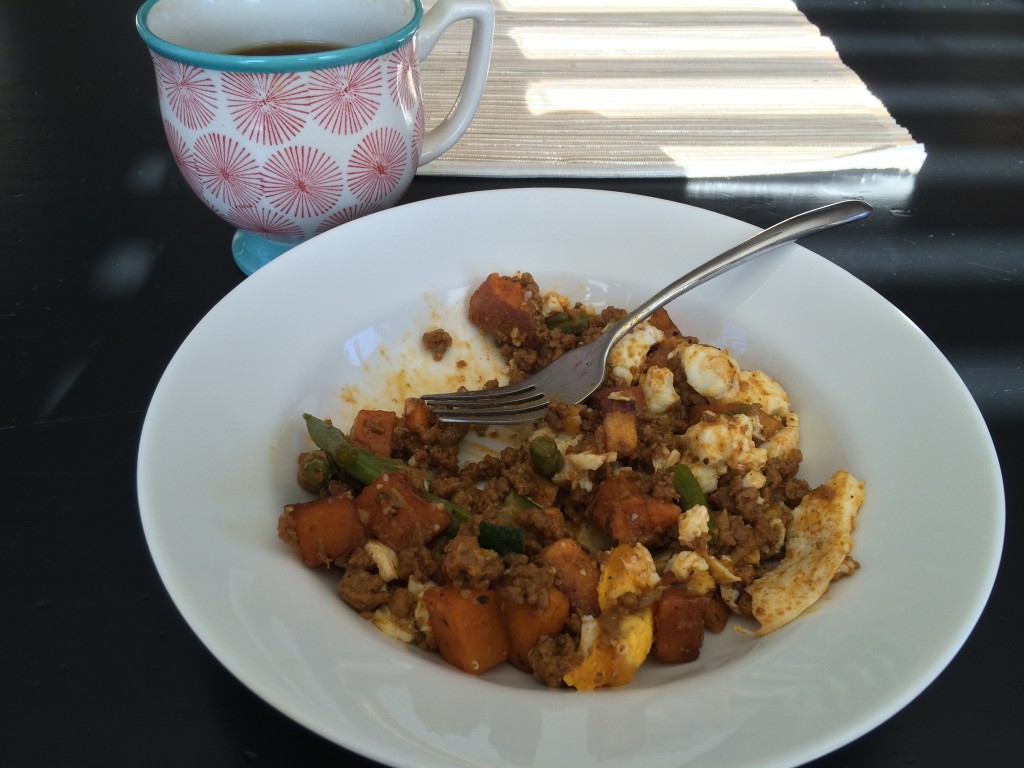 Then I got dressed and headed to our grandson's BB game. That woke me up! They won and they are now 5-0!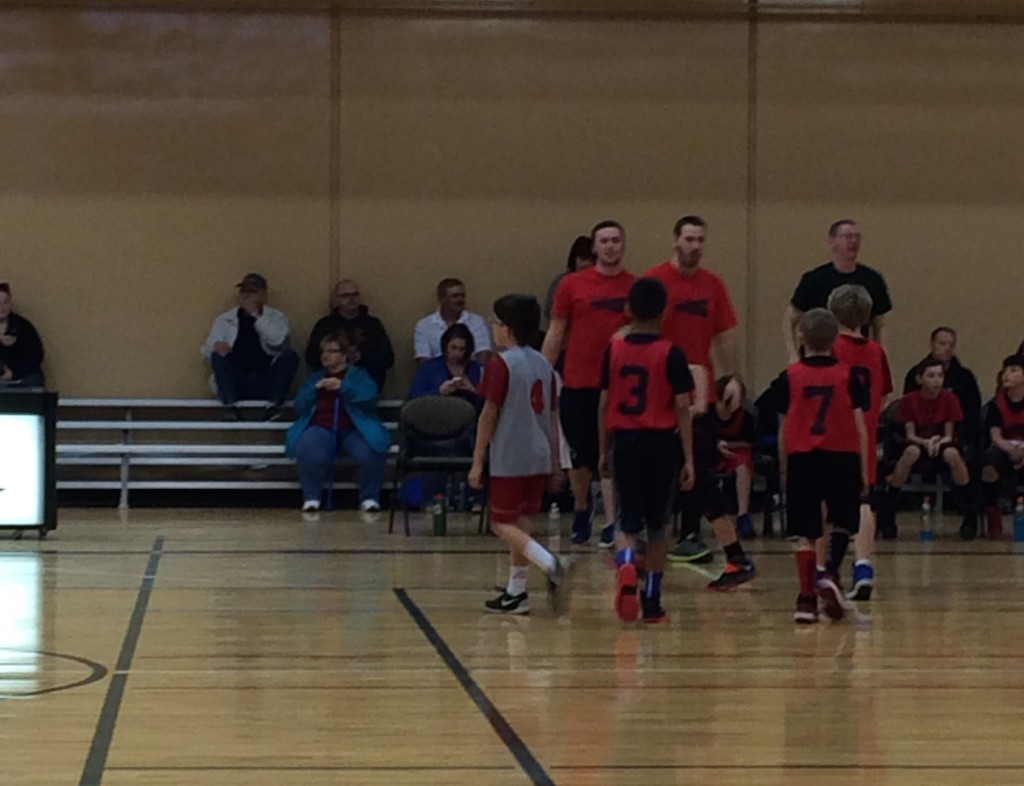 Then I hit up Trader Joe's for a few of my favorite things.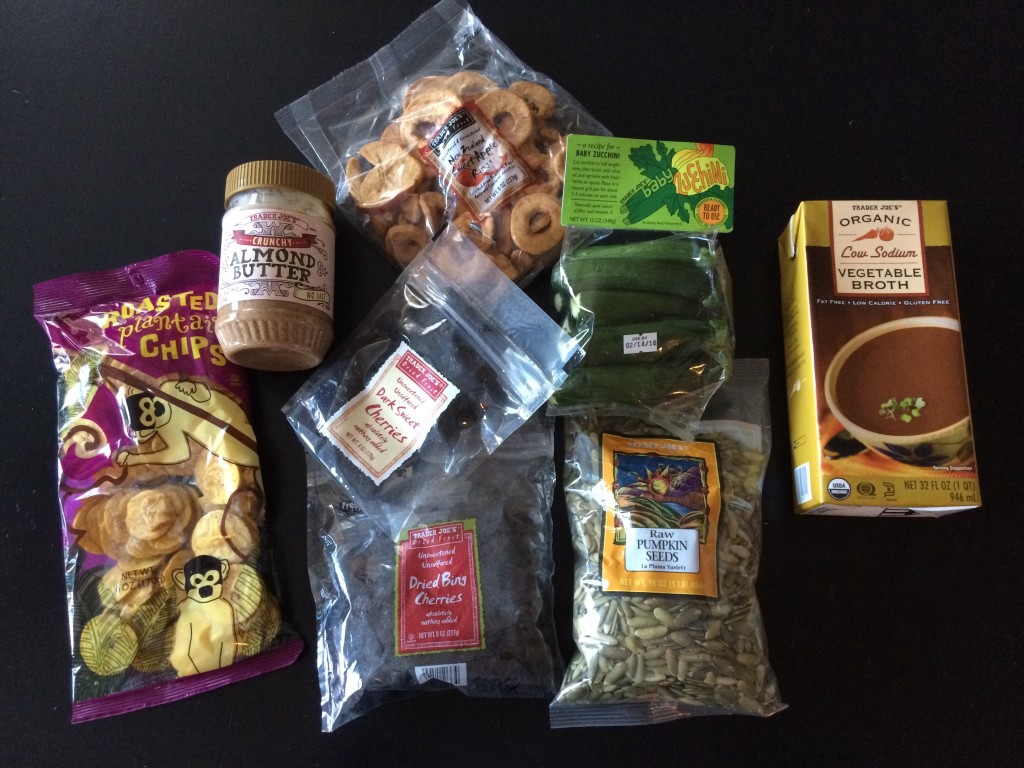 I made a snack of blueberries and raw pumpkin seeds.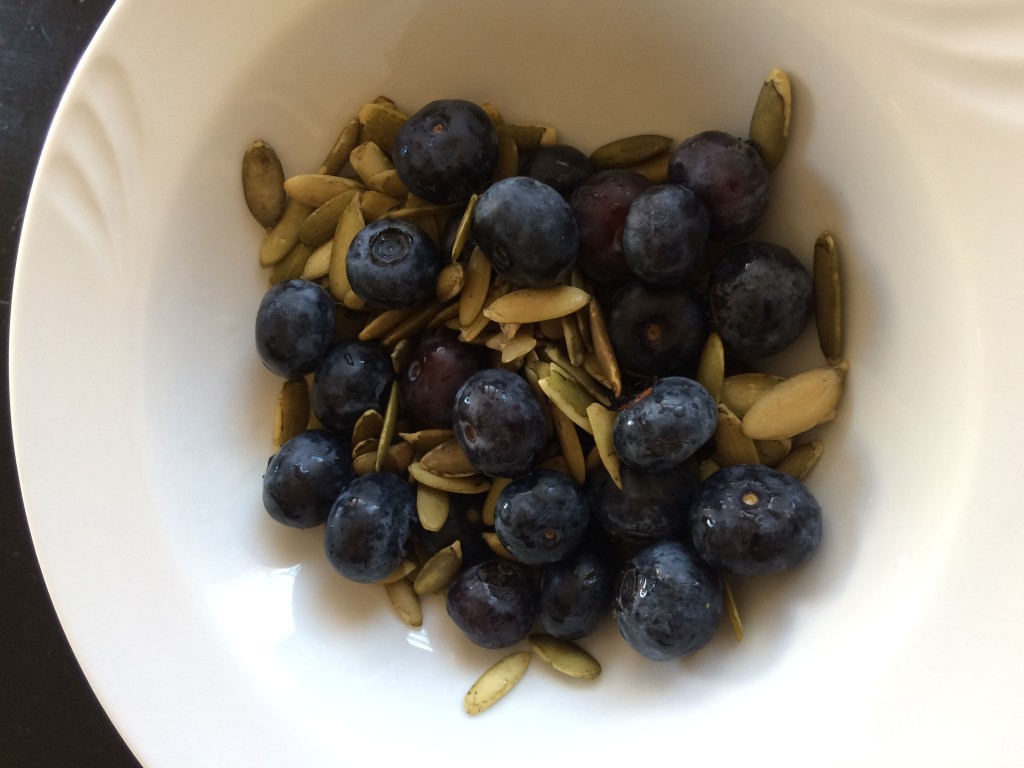 Dinner was the last of my frozen Sweet Potato Chili topped with Avocado and Plantain Chips.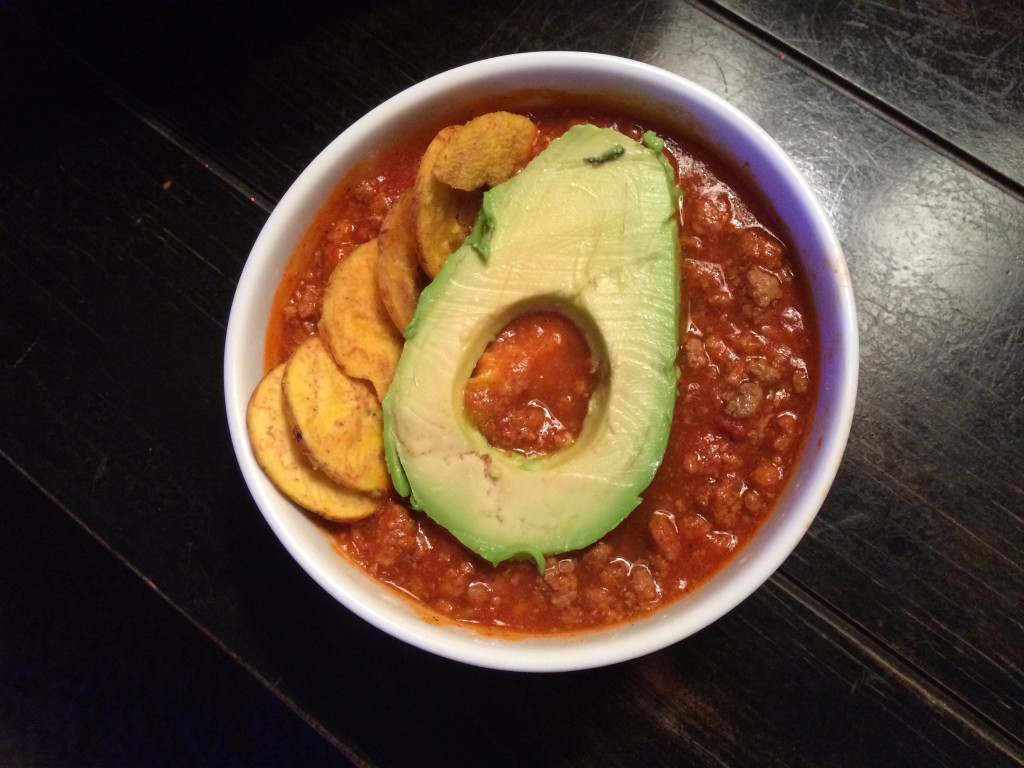 Friday's Eats….
Breakfast
Black Coffee
Lunch
Salmon Caesar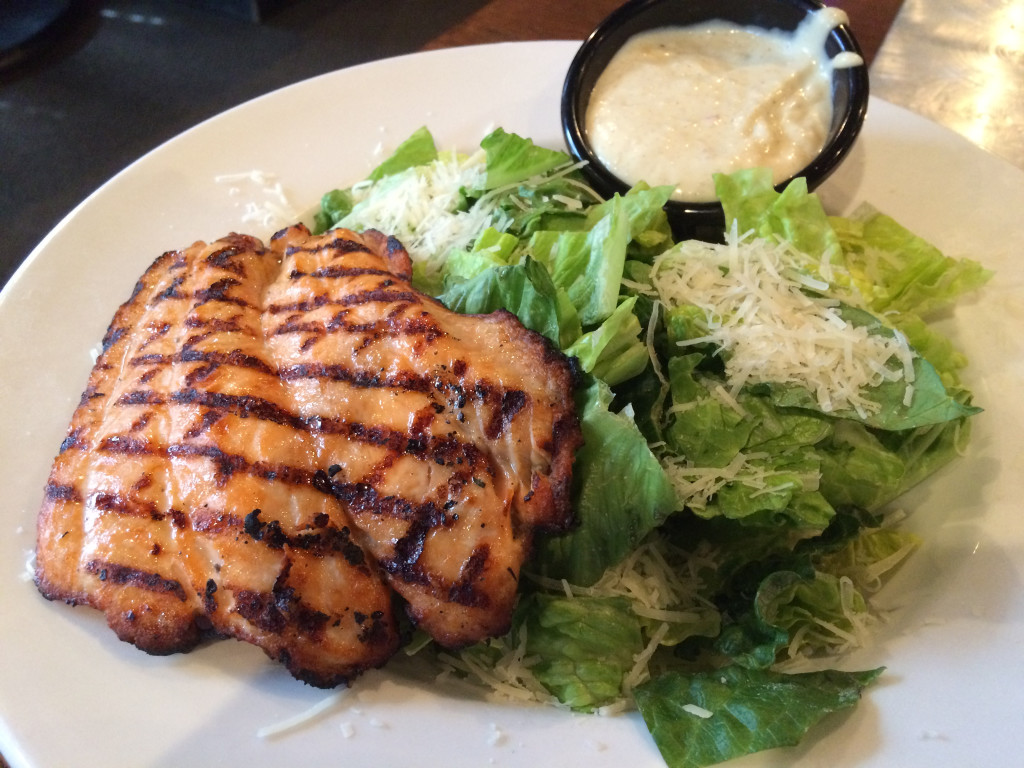 Snack
Frozen Banana Almond Butter Ice Cream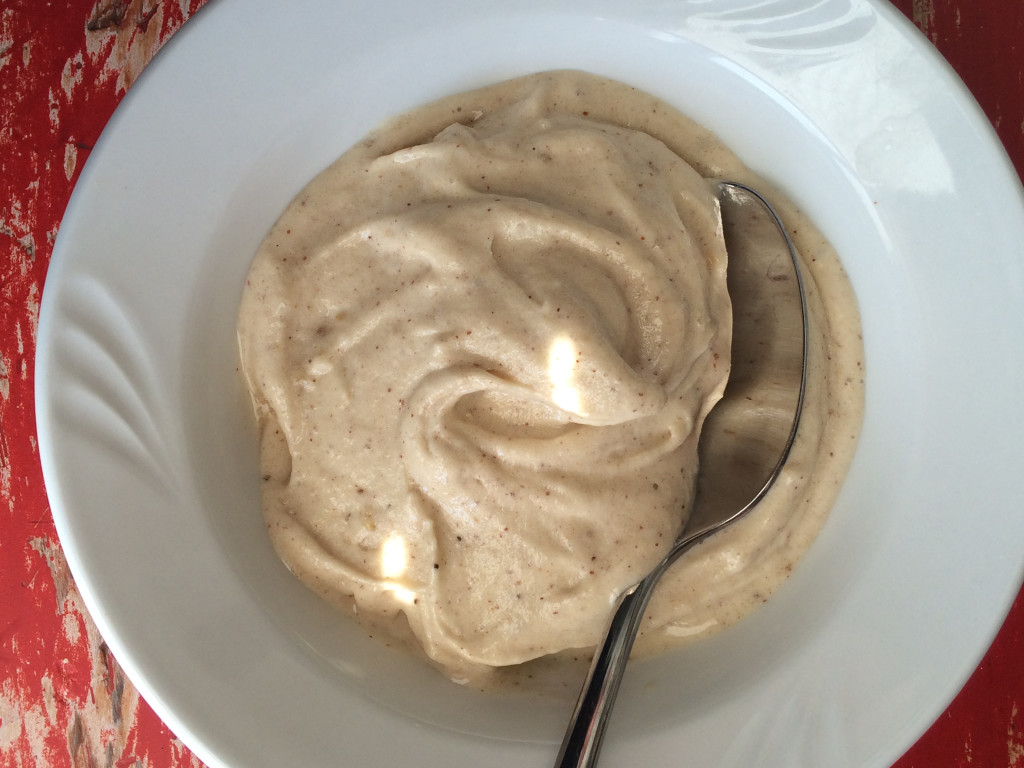 Dinner
Wine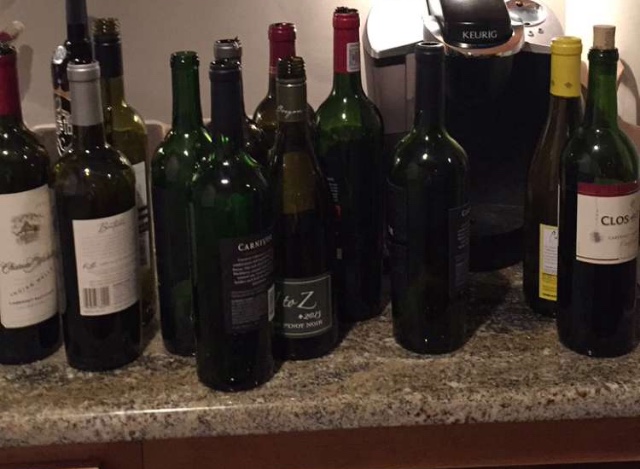 Saturday's Eats…
Breakfast
Veggie and Egg Breakfast Bowl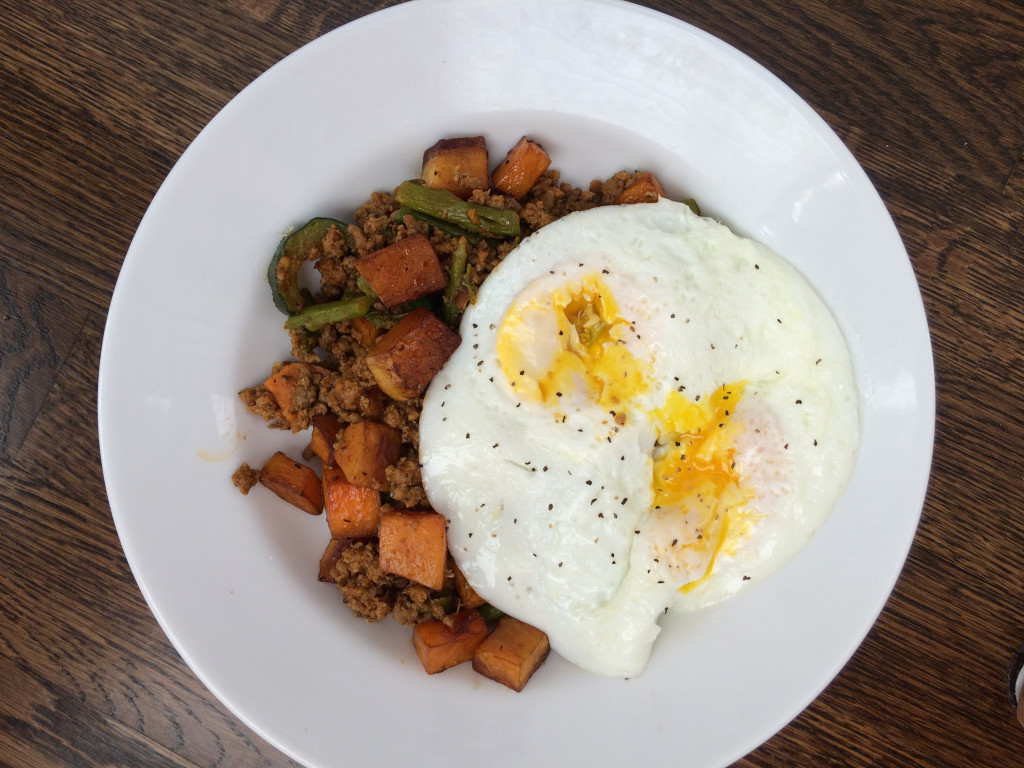 Lunch
Raw Pumpkin Seeds and Blueberries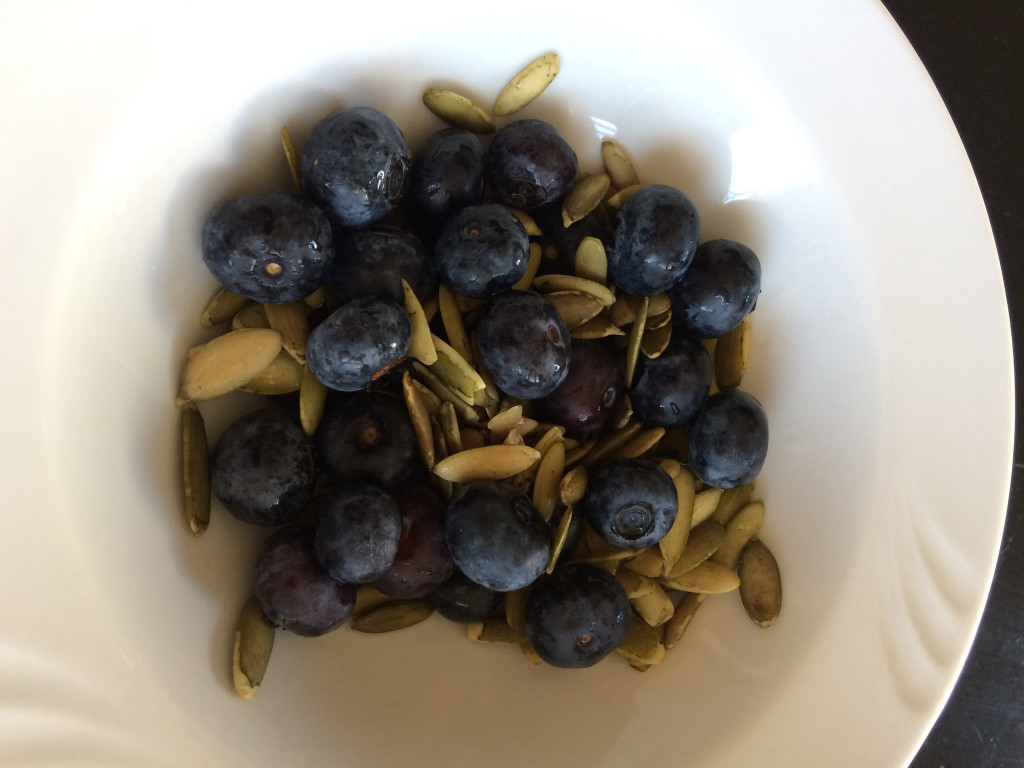 Dinner
Turkey Sweet Potato Chili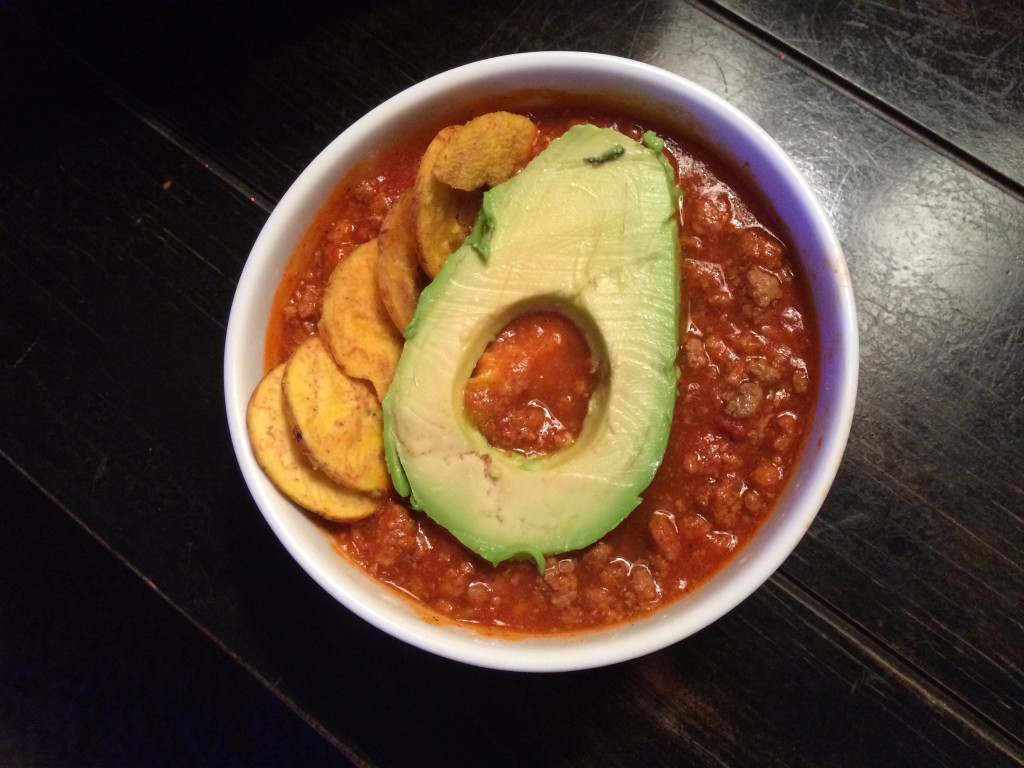 Now I've got some cooking to do for Super Bowl and a walk to get in. I don't care who wins, I'm just excited for the commercials!
I hope you are all having a wonderful weekend!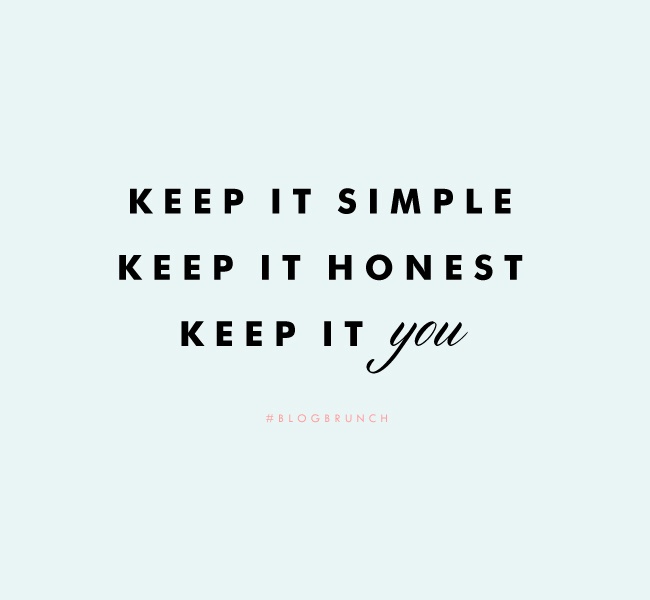 "love the life you live, live the life you love"