Yesterday I ate some yummy food, drank over 100 ounces of water, and had a good time watching the Super Bowl with friends. I had a couple of glasses of wine during the game. I did not count points yesterday. I'm not sure what's going on with me right now and my not tracking, but I'm sure I'll figure it out. I think I know I'm staying within my points for the day (except for the wine), so I just haven't been keeping track? Not sure. Anyhow, feel good, but lacking in activity for the week, so I'm out the door to Jazzercise.
Have a great evening!
Here are yesterday's eats….
Breakfast
My favorite. Red Onions, Zucchini, Sweet Potato, 1 Slice of Bacon, crumbled, topped with two Eggs and Avocado.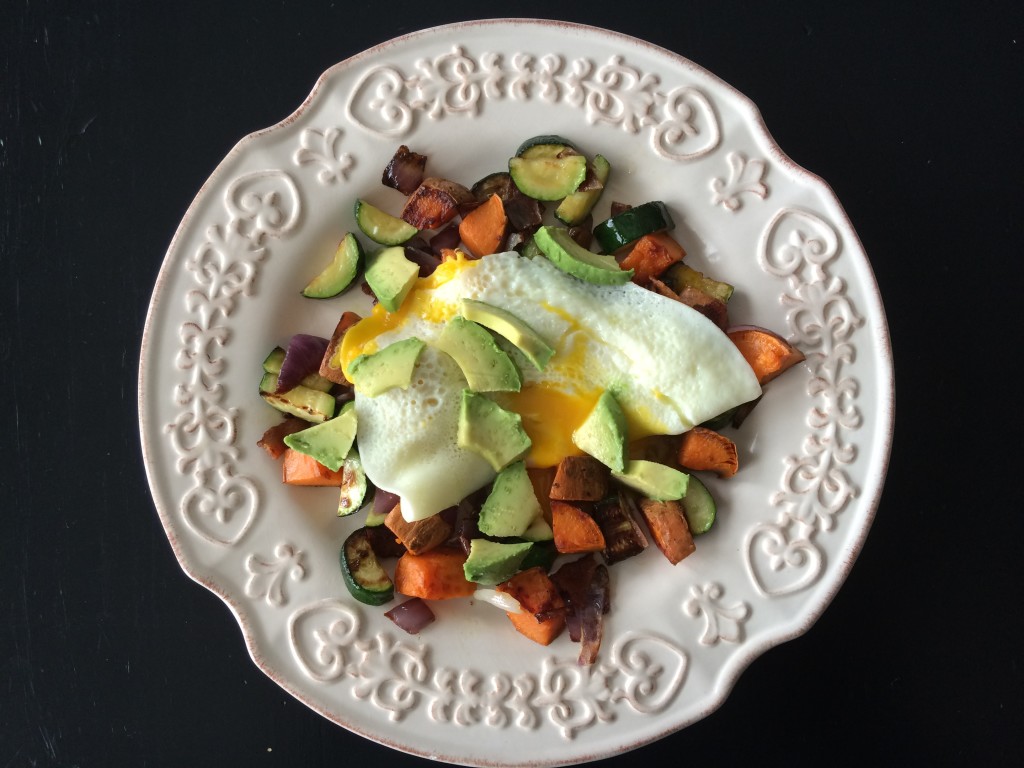 I love to stir it all up with that creamy yolk.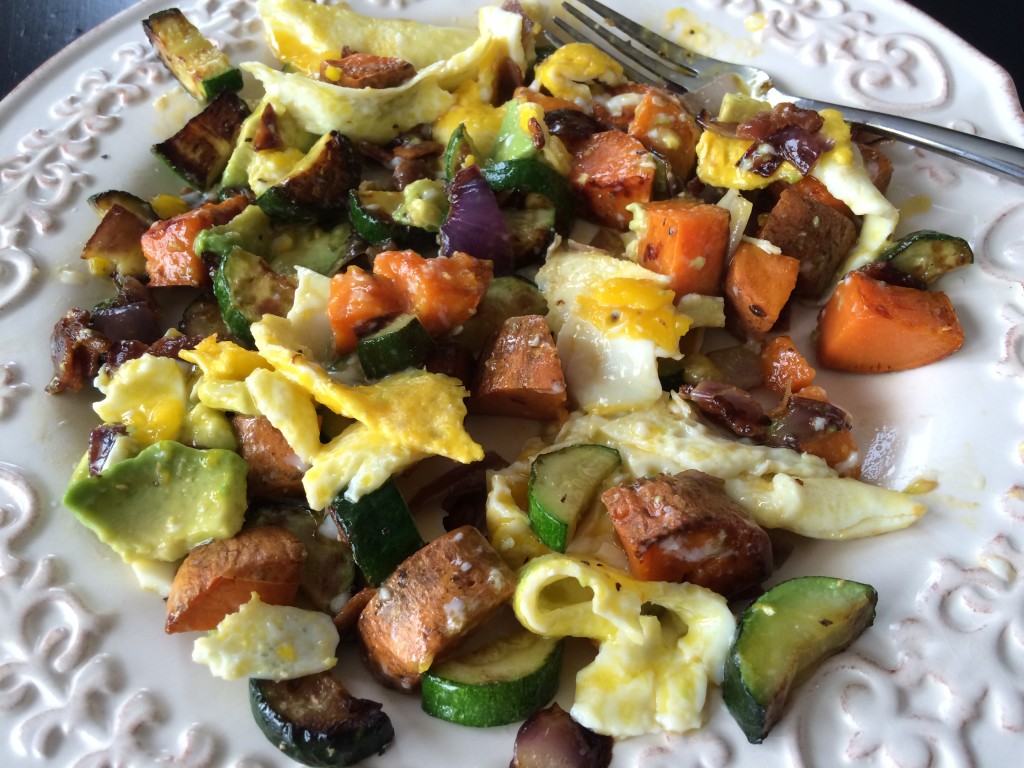 Breakfast is most definitely my favorite meal of the day.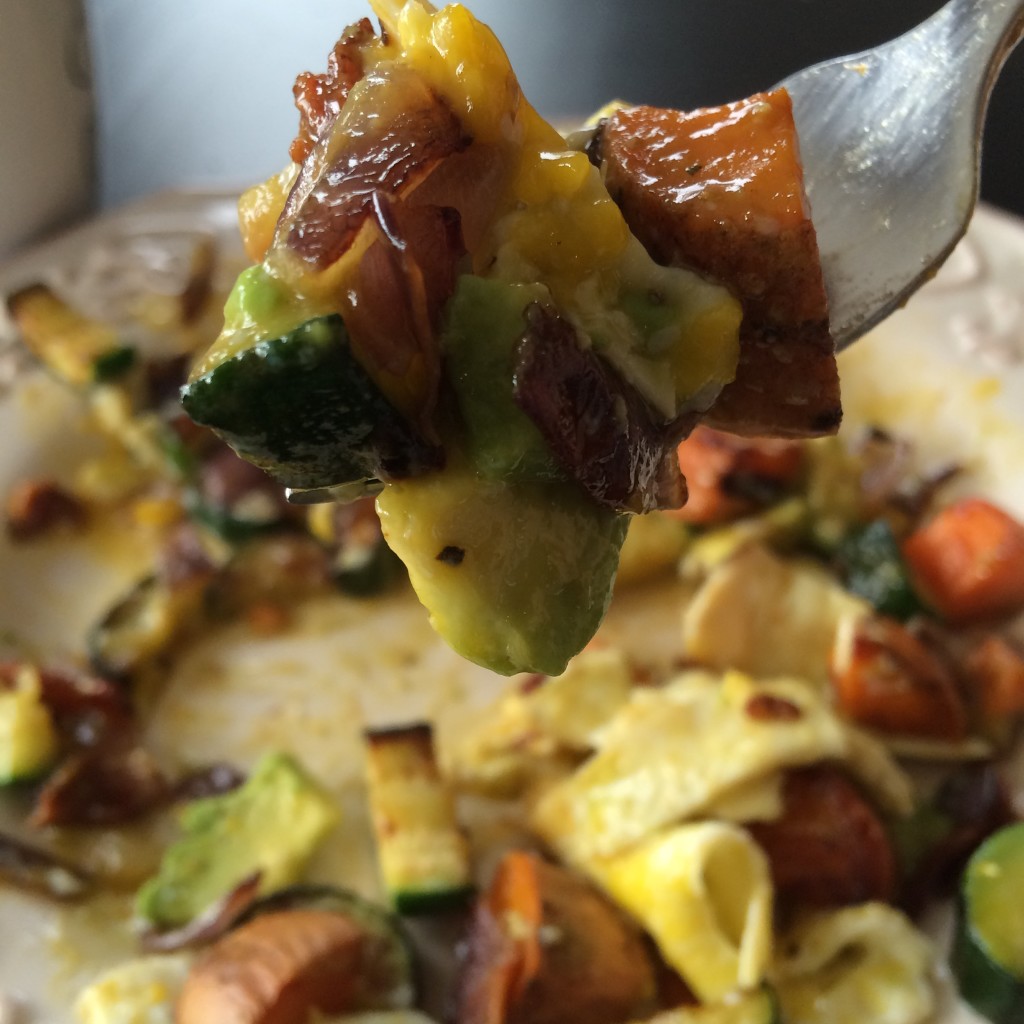 Lunch
Leftover Turkey Spaghetti with Spaghetti Squash, always a winner.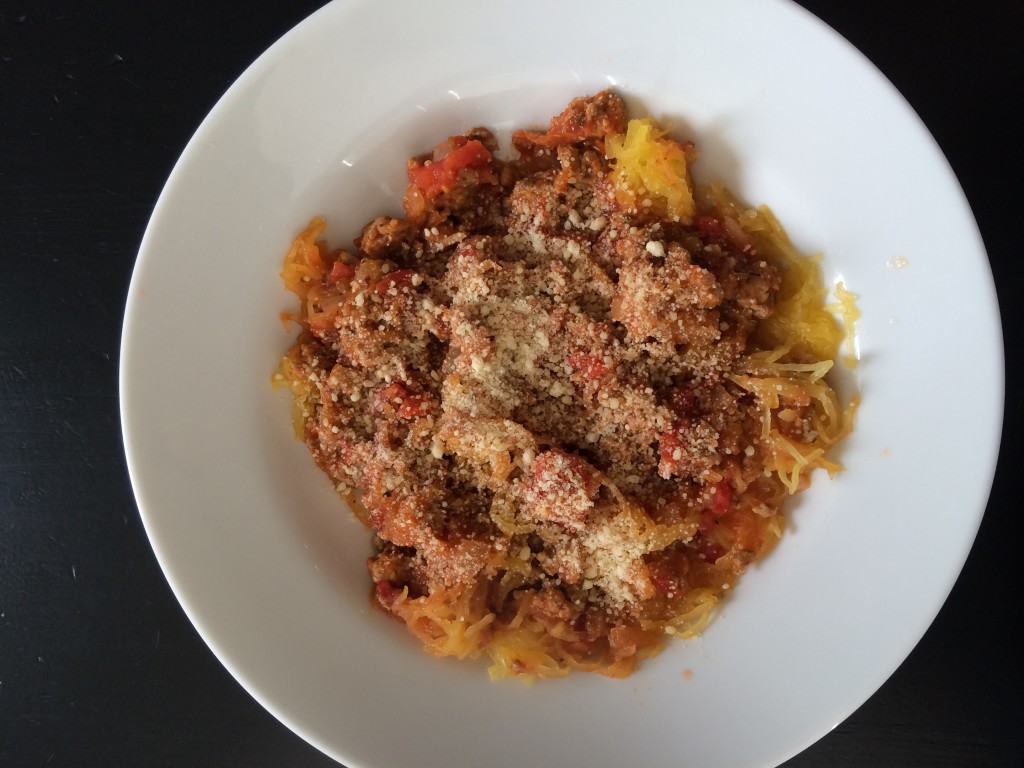 I think I like Spaghetti Squash more and more each time I eat it.

Dinner
I made this Buffalo Chicken Spaghetti Squash Casserole for the Super Bowl.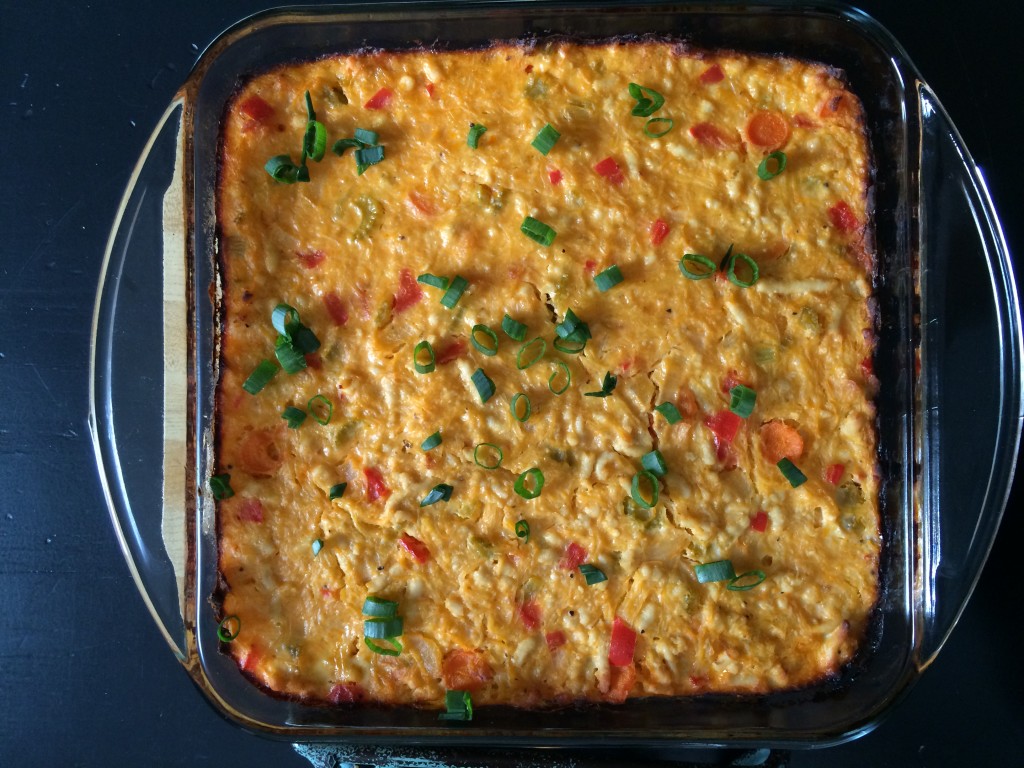 I also made this Spinach Artichoke (Paleo style) Dip.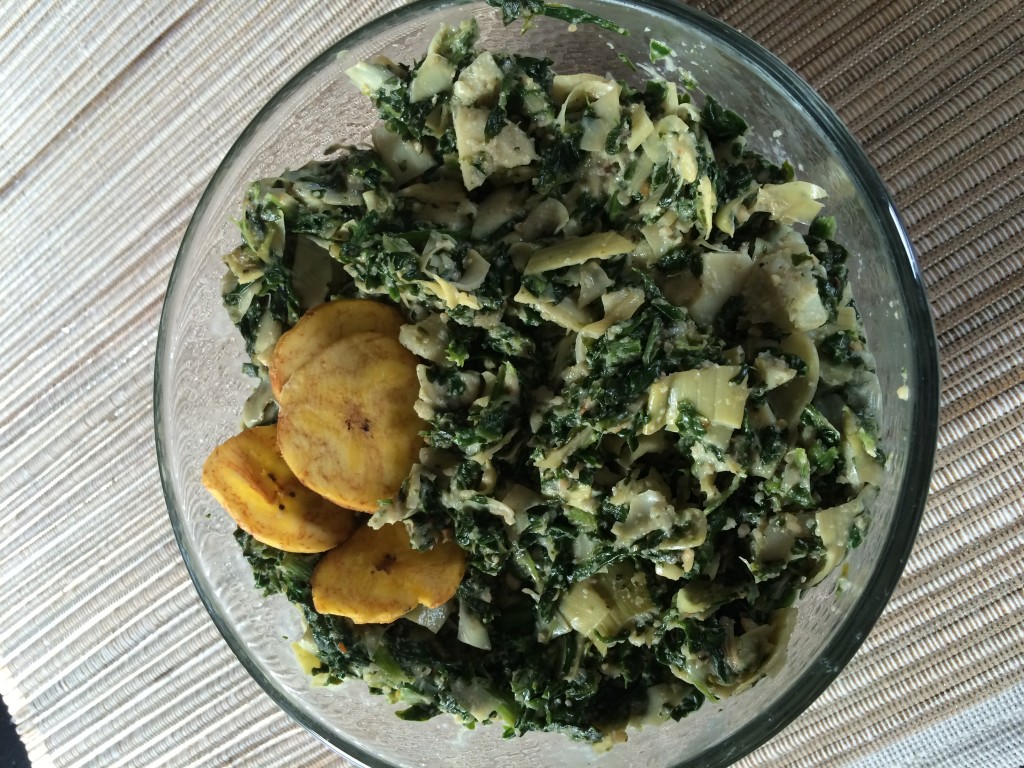 I packed up lots of Celery Sticks, Cucumber Slices, Carrot Chips and Plantain Chips to dip into both of these.
I think they both tasted great!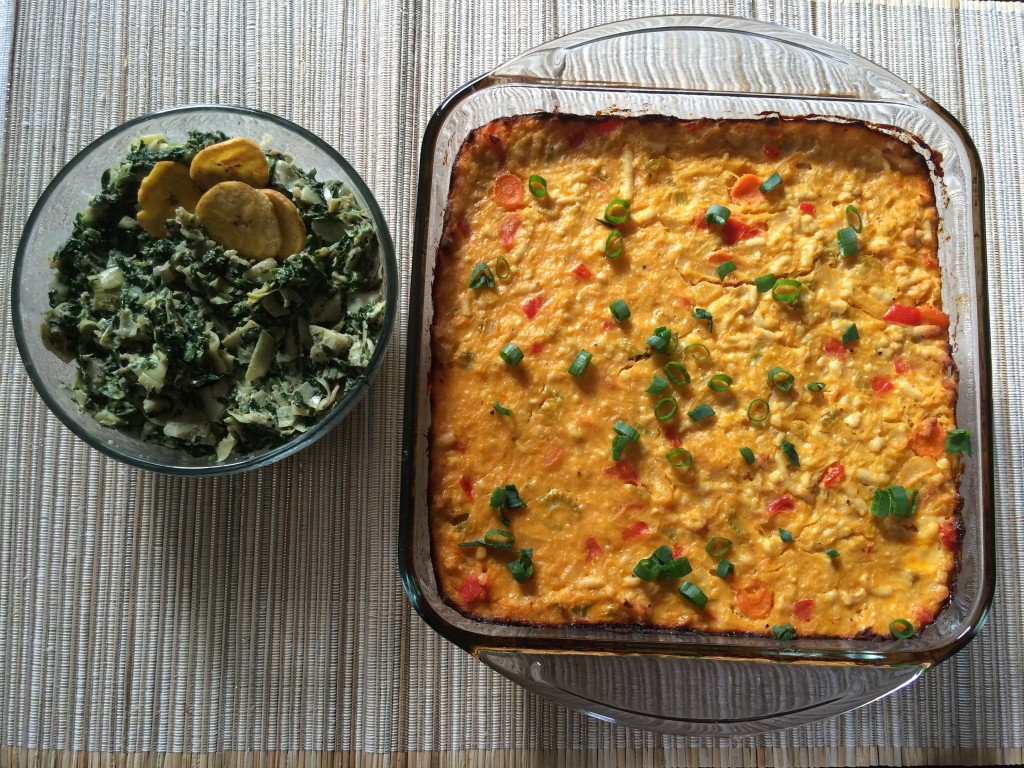 Along with my veggies and dips, I had two glasses of wine.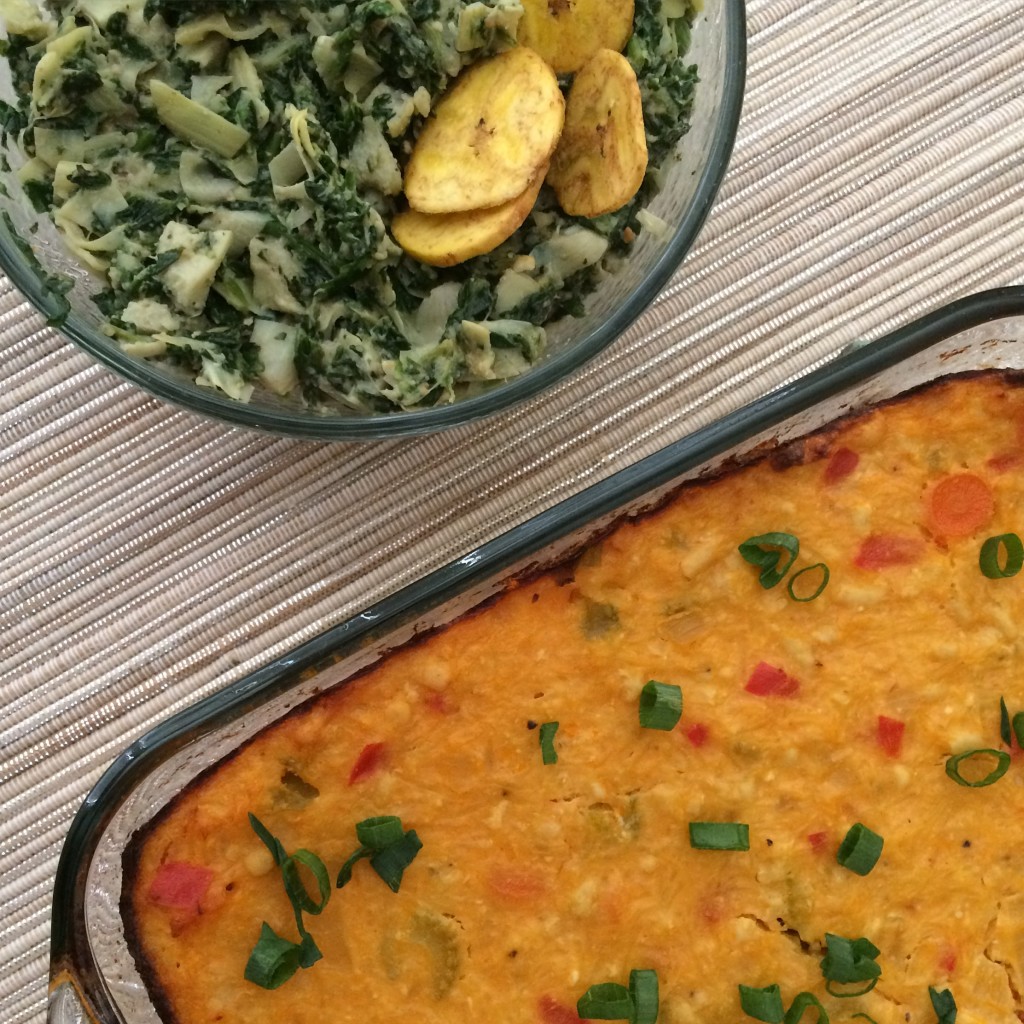 I hope you all had a great weekend!
These are my 2016 Goals
Make time each week to Meal Plan
Drink 100 ounces of water each day
Exercise 5 days a week
Three Meals and One Snack, Daily
Exercise = none
How many ounces of water I drank for the day = 100+
Remaining Weekly SmartPoints = 0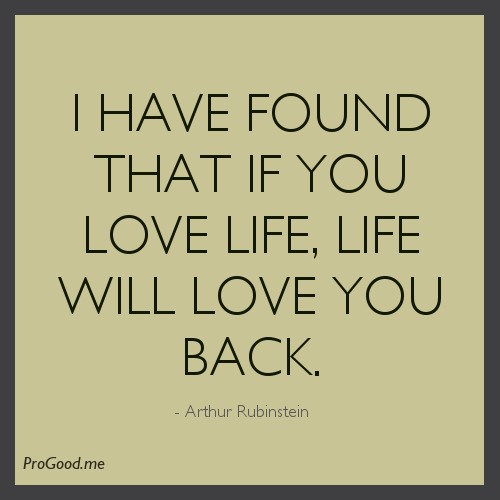 "love the life you live, live the life you love"