Happy Anniversary, Blog
First of all, today is my Five Year Blogging Anniversary!
Yep, five years ago today, I started this little blog of mine as a journal to keep myself accountable with my food, my weight, my exercise and my health, and at times, my sanity.
Below is my very first blog post…..

"This is day one of my blog. It has taken me about six weeks to figure out how to do a blog………probably shouldn't be admitting that? I hope by putting it all out there, I will be able to reach my weight loss goal with a little humor, and hopefully encourage others to do the same. I plan to blog about the food I eat, my excercise routine, my mood and how it affects my weight loss, and recipes I've found that make the weight loss journey and the lifestyle change a bit more enjoyable! I hope you'll follow me!"
Five years later, I still love my blog and the fact that it keeps me wanting to set goals and challenge myself. I can't imagine my daily routine without my morning blog post. Thank you for your continued support by reading and commenting. I love this little corner of my world.
Mother's Day
My morning started off with a beautiful 70 degrees, a 4 mile walk and a phone call from my daughter, Tess. It was perfect timing for a call from her and we had a great chat while I got my miles in for the day.
If you are walking with me, how's it going? I know a few of you are kicking butt, and I know a few of you are just a tad behind, like myself. I plan to get caught up this week! Tell me how you are doing! I'd love to know!
After my walk, a relaxing cup of coffee on the deck with my niece.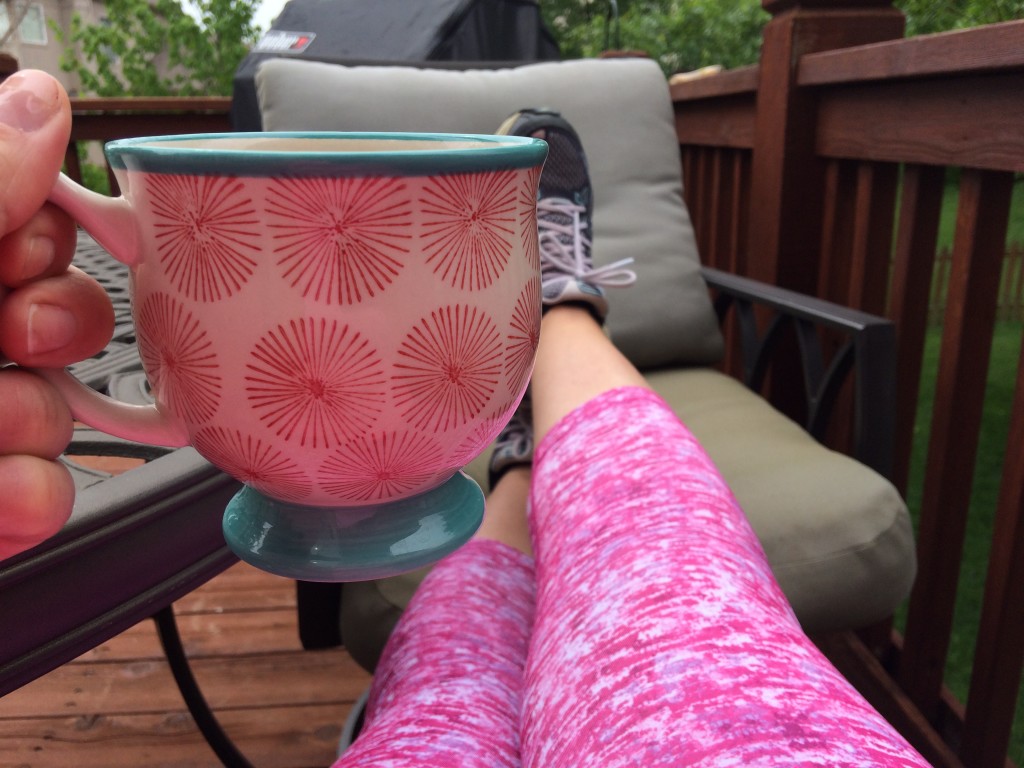 After coffee on my deck, my niece and I went over to my mom's to hang out for a bit. Mom was supposed to do nothing but have the coffee pot on. Of course, she set a beautiful table for us that included our own personal little vases of flowers and cards for both of us. We had Cinnamon Rolls, fruit and coffee, and enjoyed a relaxing morning with Mom while we listened to it rain.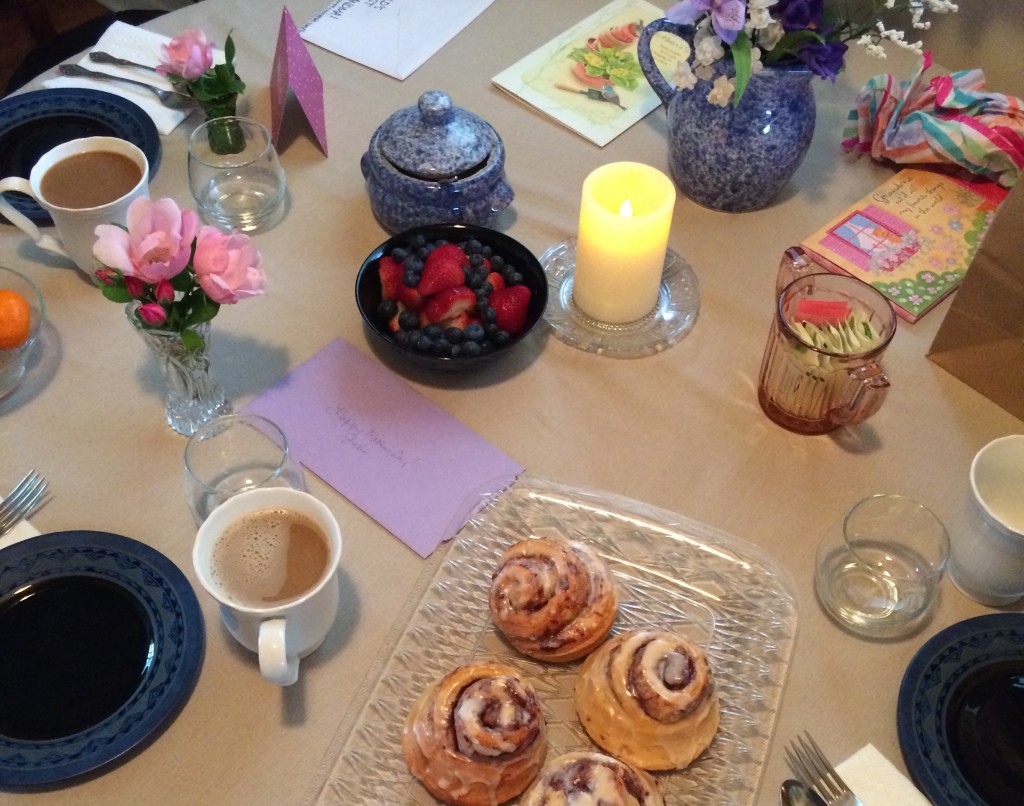 The rest of my afternoon was spent by myself relaxing on the couch drinking coffee, watching movies and listening to the thunderstorm while Mike spent the afternoon visiting with his parents. I loved my day.
I hope all of you mom's were able to enjoy your day too!
Happy 17th Anniversary to Us!
Mike and I were married on Mother's Day weekend, 17 years ago! We don't have any wedding photo's due to camera setting issues that day. Bummer, right? But we do have this picture of us on a cruise one year later, wearing the clothes that we wore at our wedding. Goofballs.
I love staying at a Hotel, and I love a Staycation, so we plan to do a little more celebrating next weekend since this weekend was kind of full.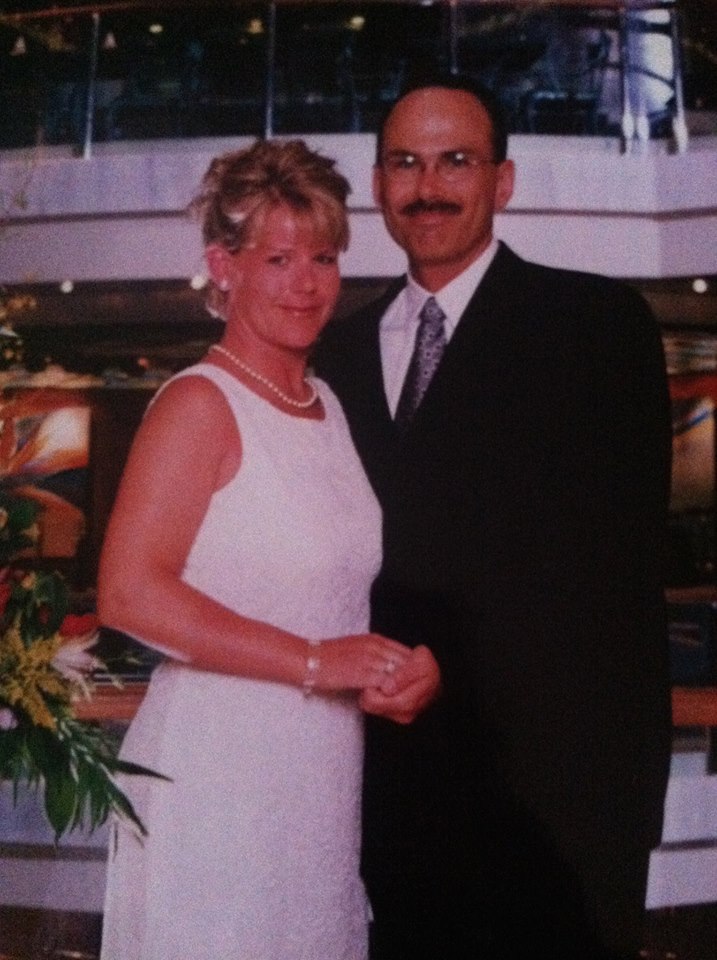 I didn't cook anything all weekend, except for my breakfast.
I drank more over the weekend than I had planned to. Alcohol, not water. Duh.
I ate very little yesterday. What I did eat was not healthy, whole30, paleo or even WW friendly!
After my girls trip, my beverages, my random food choices and missing my WW meeting, my weight is up a few pounds, which happens really easily when I'm not following my own healthy guidelines.
Here's to a Healthy week. I've got some meal planning and grocery shopping to do!
Happy Monday!
Here are yesterday's eats…
Breakfast – 1 SP
Blueberries, Banana and Coffee with Coconut Almondmilk Creamer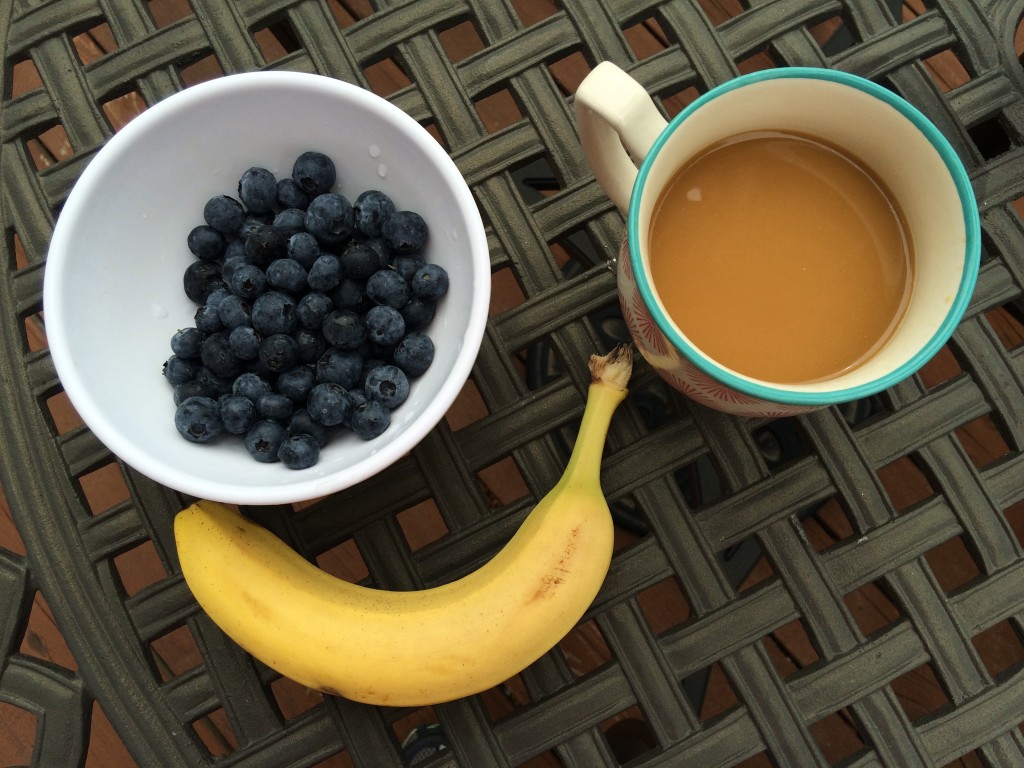 Lunch – 14 SP
One Large Cinnamon Roll (12 SP), fruit and Coffee with Coconut Almondmilk Creamer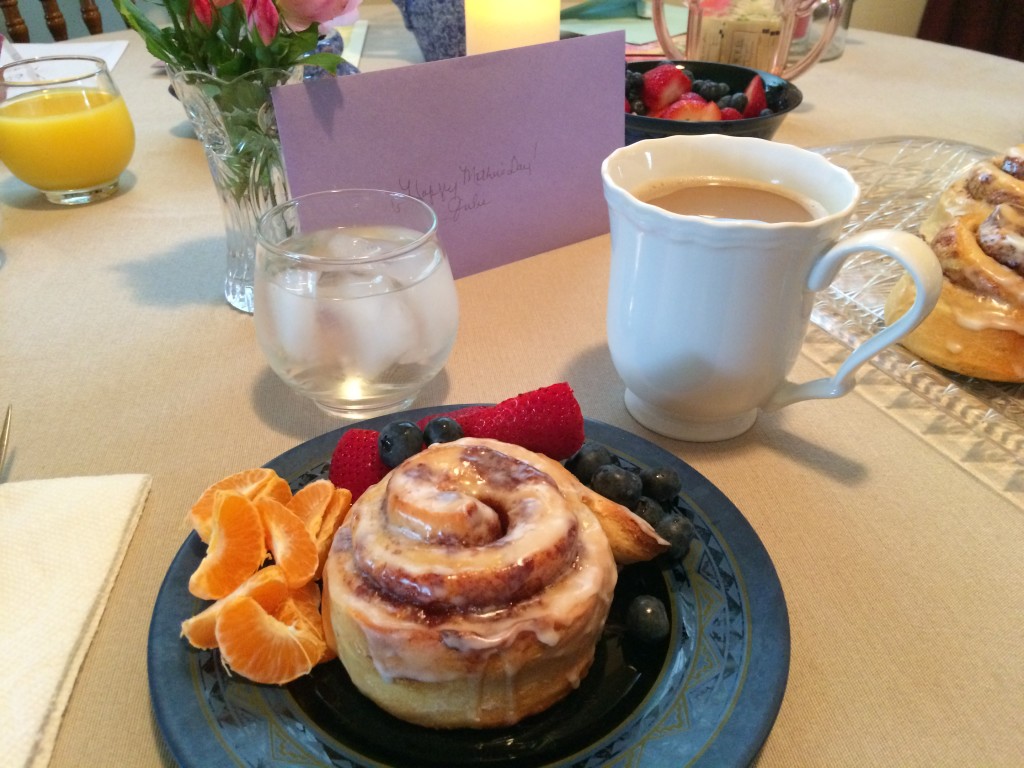 Dinner – 11 SP
Three Corn Tortillas filled with Chicken and a little Cheese, heated in a skillet with cooking spray to make them crispy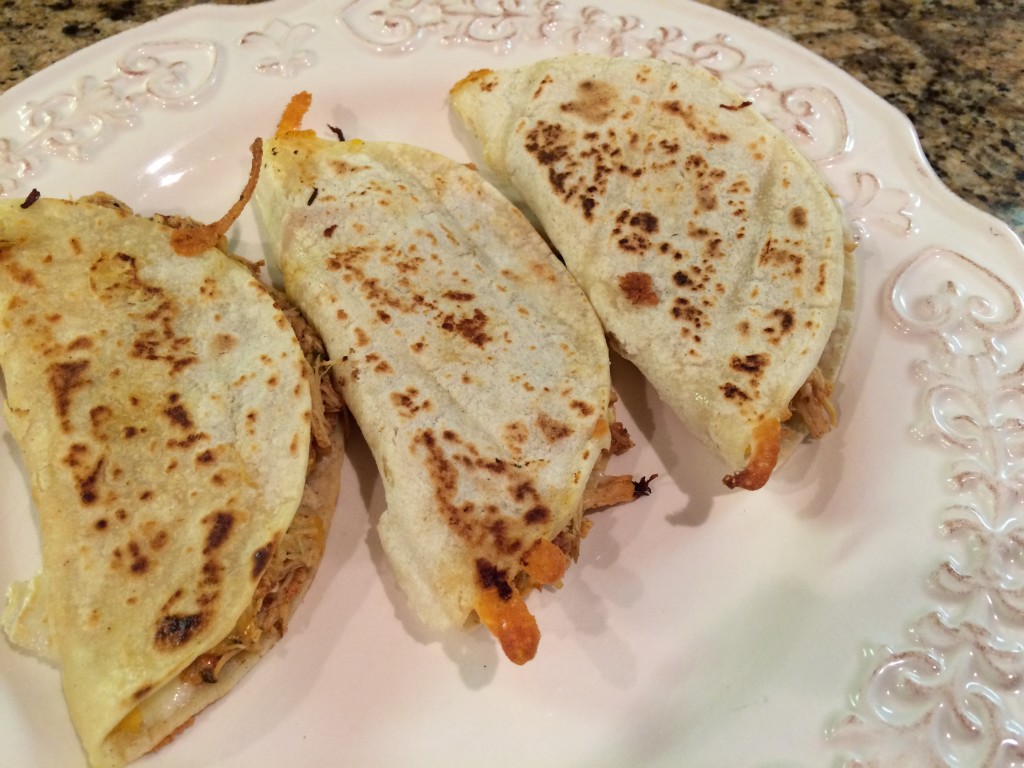 These are my 2016 Goals
Make time each week to Meal Plan
Drink 100 ounces of water each day
Exercise 5 days a week
Three Meals and One Snack, Daily
I can eat 30 SmartPoints a day.
I have an allowance of 35 extra Weekly Points that I can dip into throughout the week if I choose.
My Weight Watcher Week Begins on Friday's
Breakfast = 1
Lunch = 14
Dinner = 11
Total = 26
Exercise = Walked 4 Miles
FitPoints Earned = 7
How many ounces of water I drank for the day = 70
Remaining Weekly SmartPoints = 18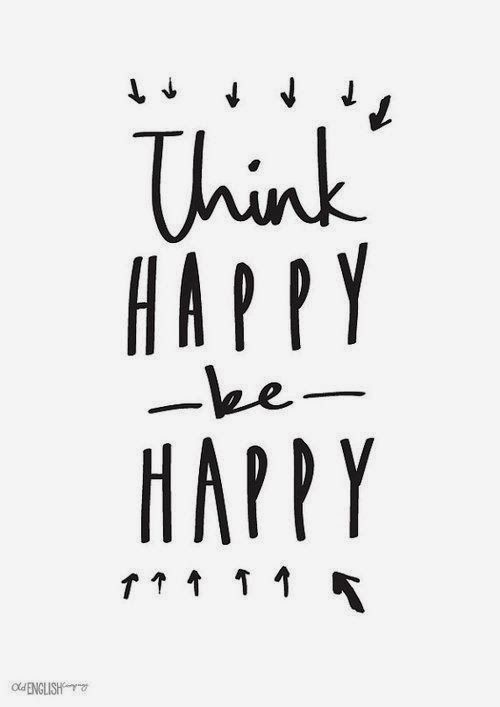 "love the life you live, live the life you love"