I hope everyone had a great weekend! We did here. Saturday was full and lots of fun.
I slept in a bit. then I made breakfast and ate outside on the deck. I love eating outside, whether at home or going out.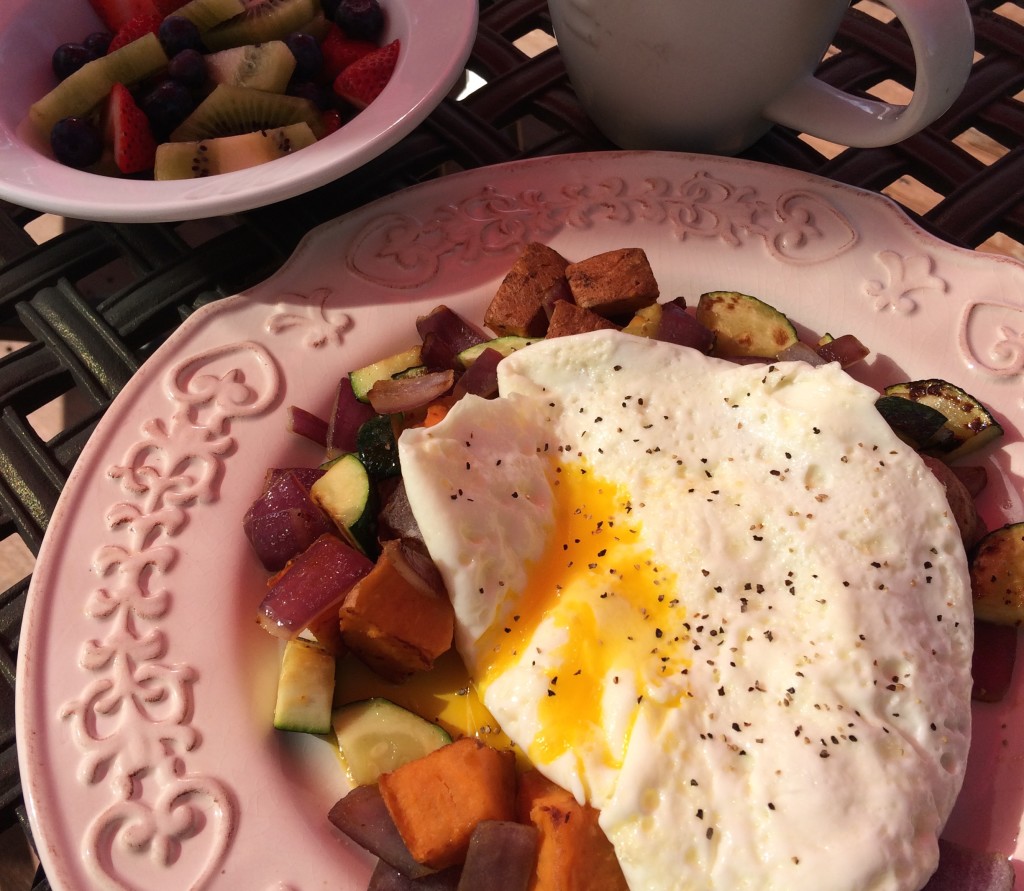 I was headed to my moms house for most of the afternoon, so I packed my lunch.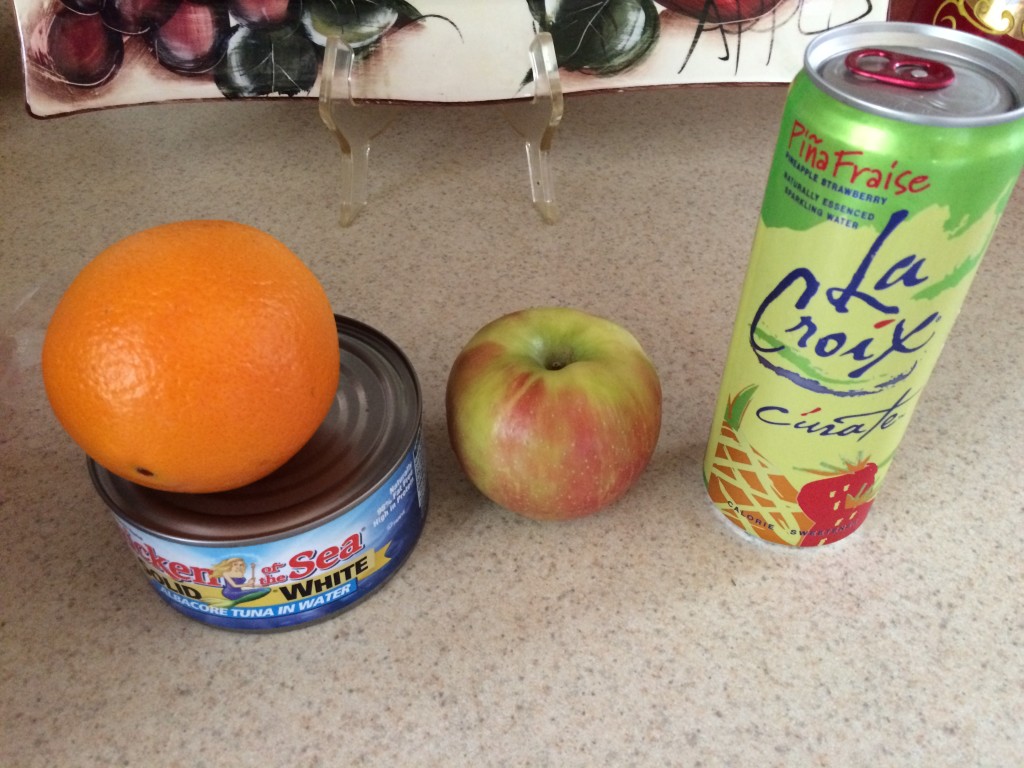 Mom and I worked on a project for most of the afternoon. She has had this little Ice Cream Table and Chairs forever, and they needed cleaning up and a fresh coat of paint. Cute, huh?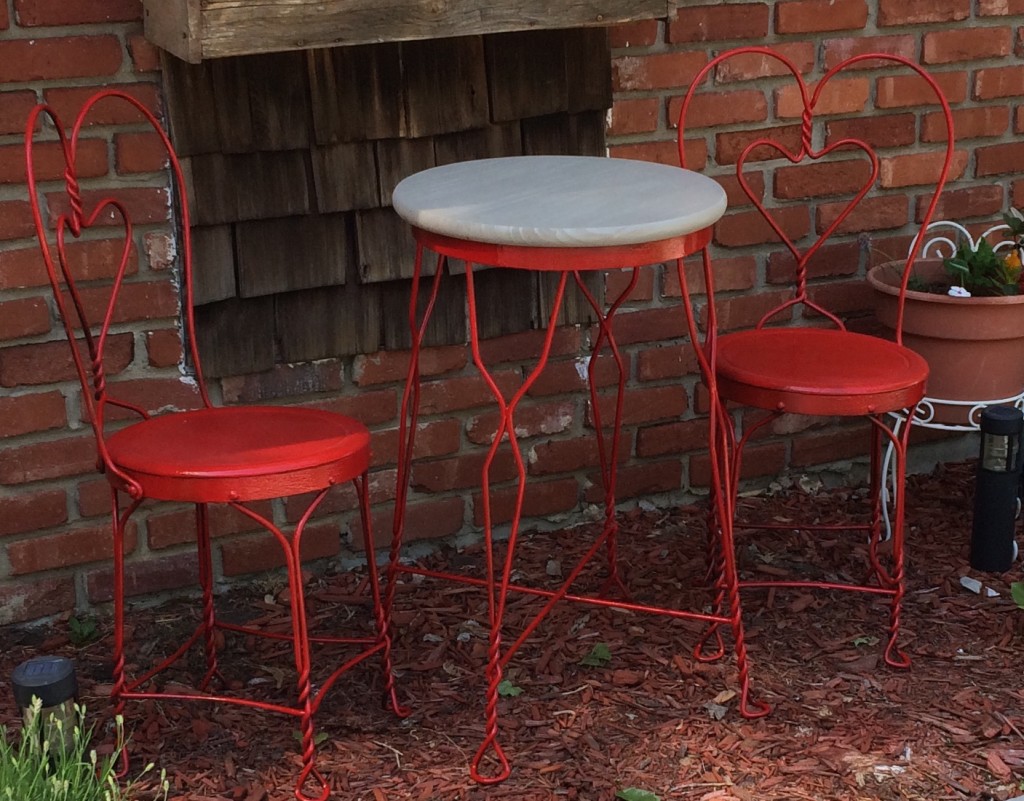 Her house, inside and out, is always so welcoming.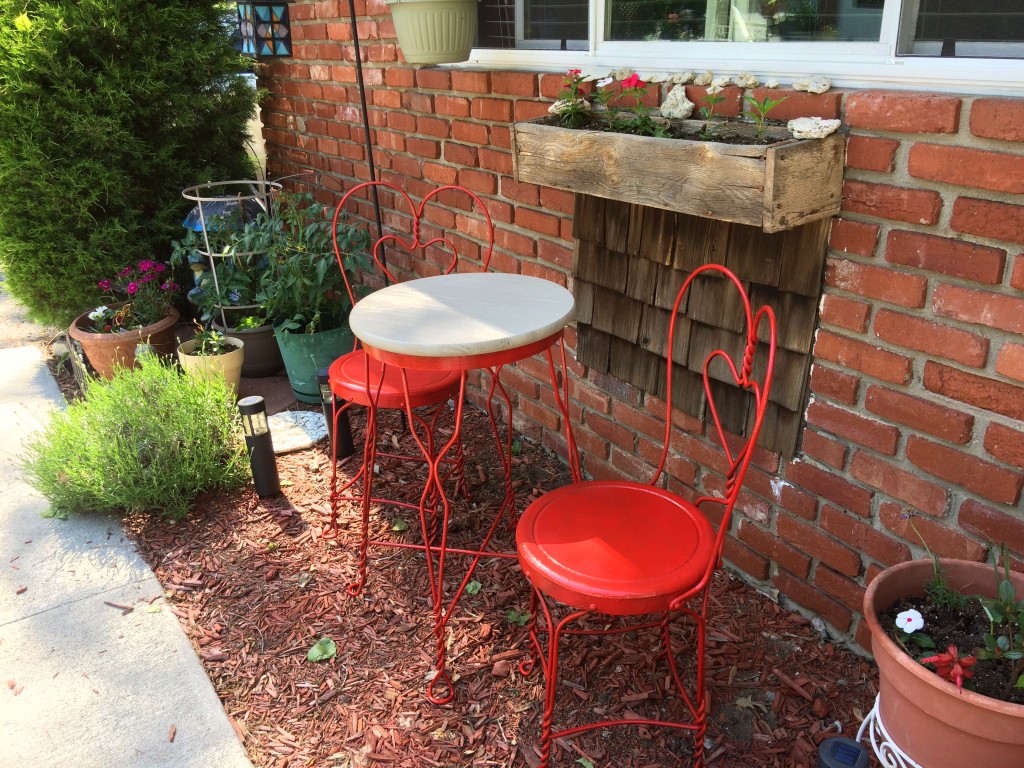 After a busy afternoon, I went on a relaxing dinner date with this stud in his new ride. He's like a teenage boy right now. It's kind of adorable.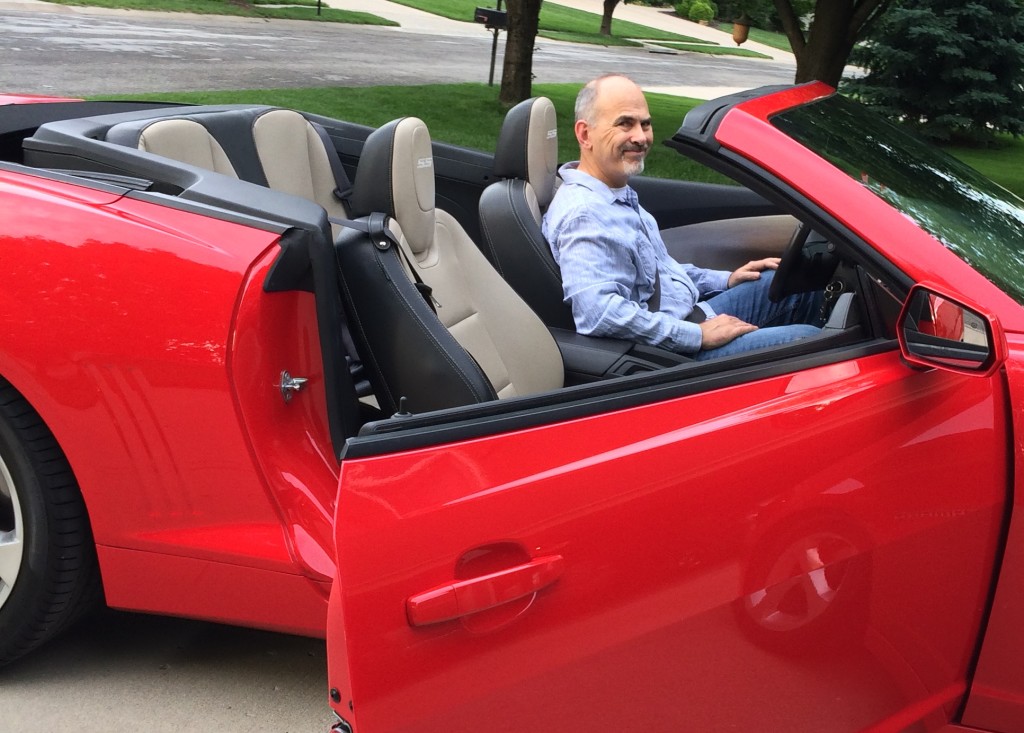 Date night included a yummy dinner with this Salmon dish. Bacon Butter Jam!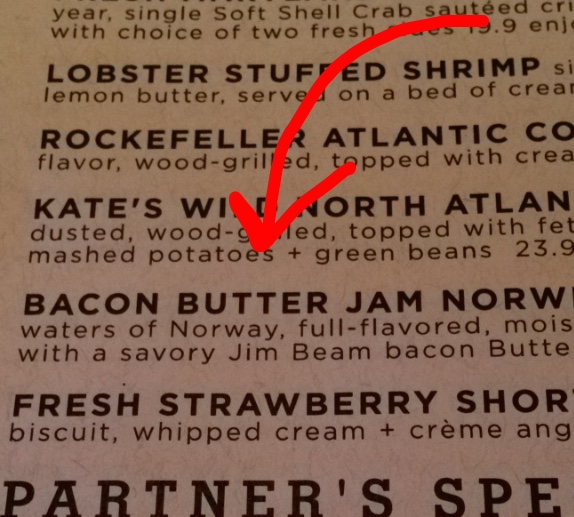 We ended the night at a Graduation Party around a bon fire.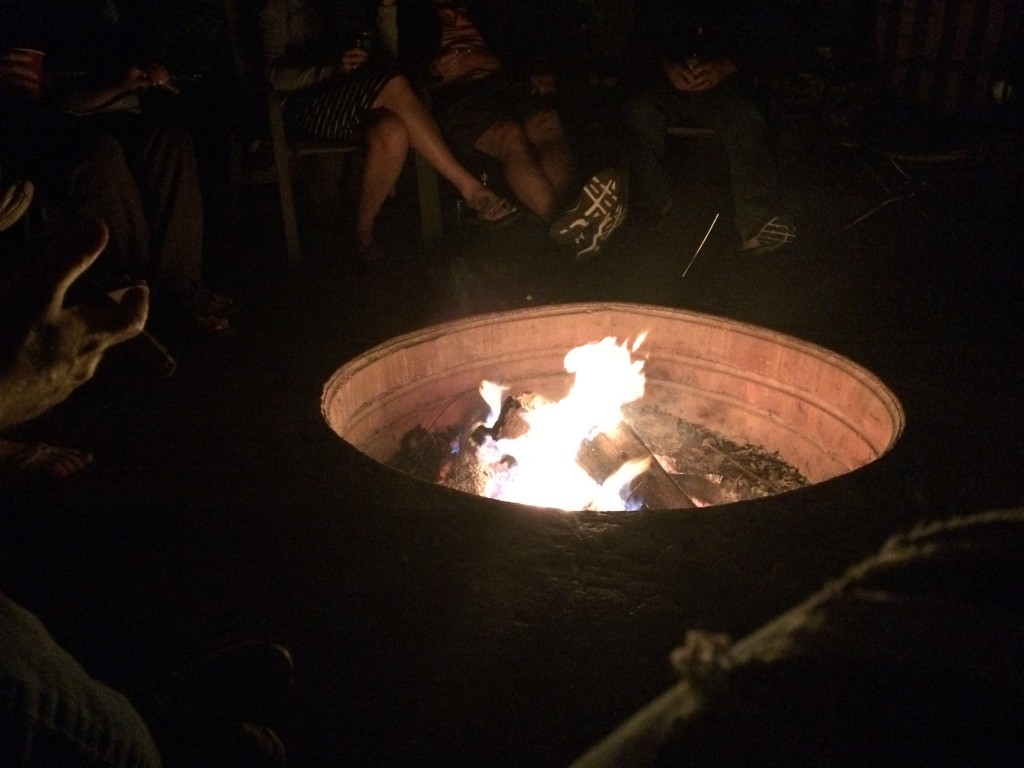 I hope your Saturday was full and fun as well!
Here are Saturday's eats…
Breakfast – 8 SP
Red Onion, Zucchini, Sweet Potato, Egg Whites and One Egg. Kiwi, Blueberries and Strawberries. Coffee with Coconut and Almondmilk Creamer.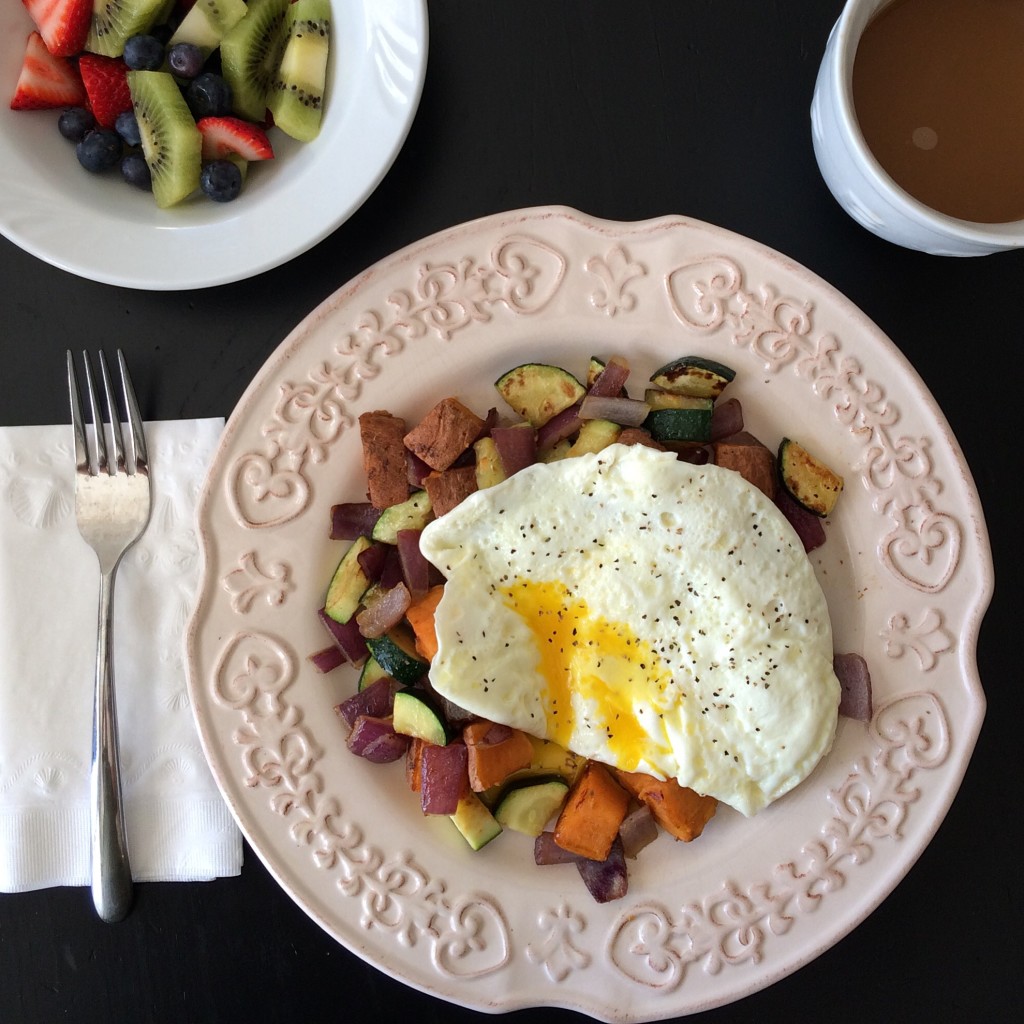 Lunch – 3 SP
Tuna made with mustard and an Apple. Also an Orange.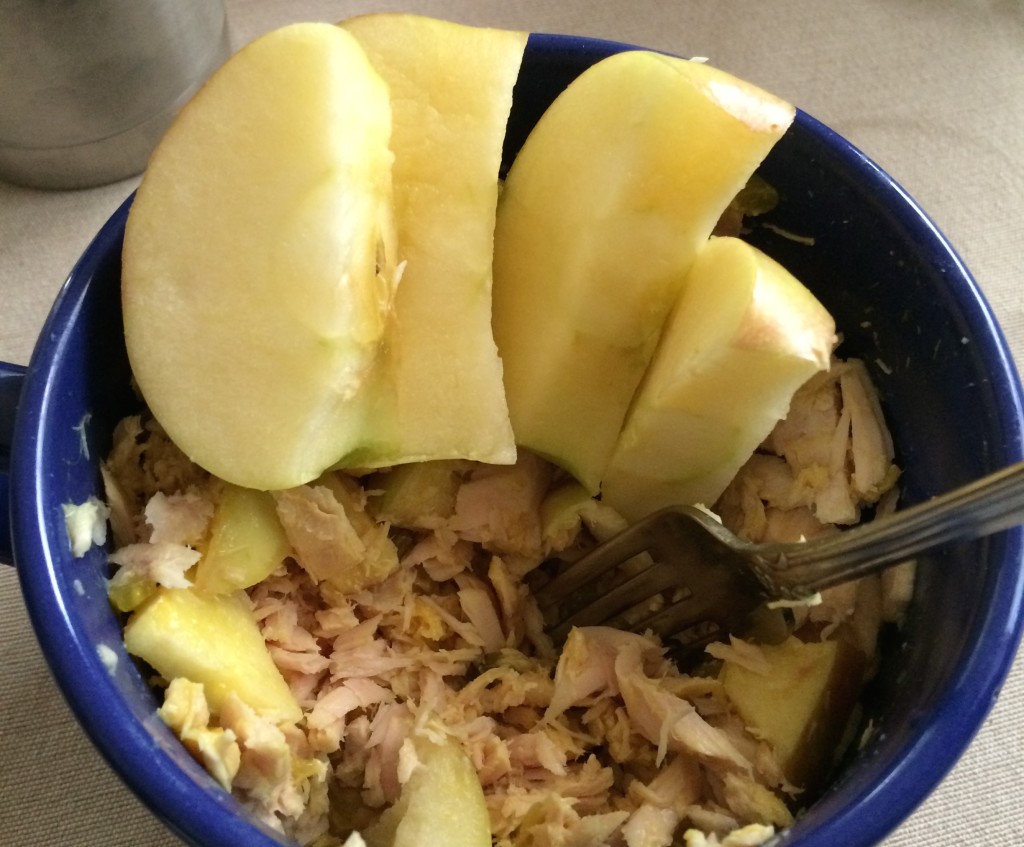 Dinner – 24 SP
Salmon, Mashed Potatoes, Green Beans, Wine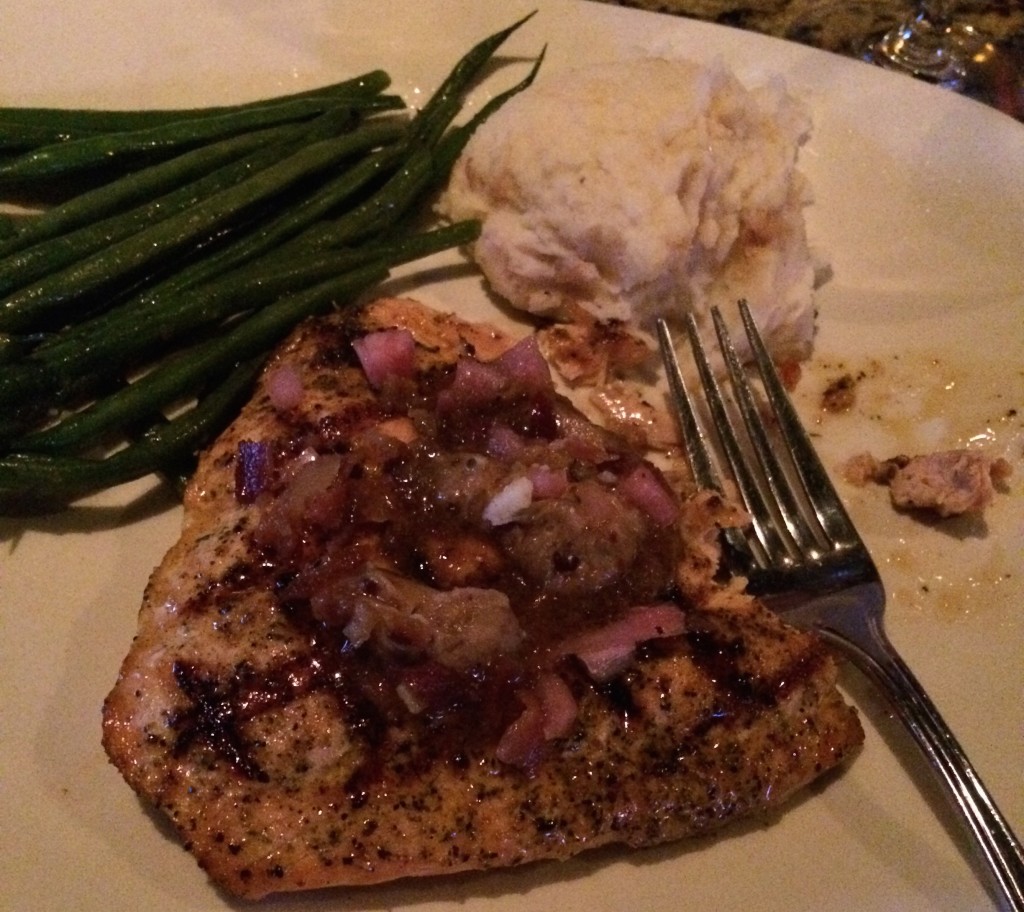 Beers at the Bon Fire – 10 SP
These are my 2016 Goals
Make time each week to Meal Plan
Drink 100 ounces of water each day
Exercise 5 days a week
Three Meals and One Snack, Daily
I can eat 30 SmartPoints a day.
I have an allowance of 35 extra Weekly Points that I can dip into throughout the week if I choose.
My Weight Watcher Week Begins on Friday's
Breakfast = 8
Lunch = 3
Dinner = 24
Beers = 10
Total = 45
Exercise = none
FitPoints Earned = 0
How many ounces of water I drank for the day = 70
Remaining Weekly SmartPoints = 18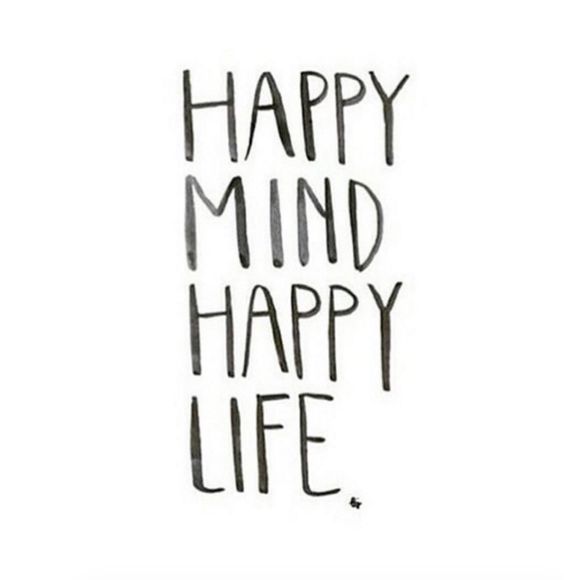 "love the life you live, live the life you love"