Yesterday's Activites
I'm loving this walking challenge! The more I exercise, the more energy I have, and I can feel that energy from head to toe. What a great feeling! Don't get me wrong, I went to bed pooped last night, but I was spunky and full of energy all day yesterday, and I loved it!
After working at the food truck, I came home and changed clothes so I could head outside and get my walking miles in. My friend, Becky, said she would walk with me, and walking with a friend always makes the time go faster. After our walk, I decided yesterday was the day to get the Roller Blades out. Becky is the one that encouraged me to buy them so that we could Roller Blade together. She wanted me to get them out on Monday, but I just wasn't ready.
Yesterday, I put both Roller Blades on for the first time….with her help! My ankles are HUGE and I couldn't get them fastened!! Geezzzz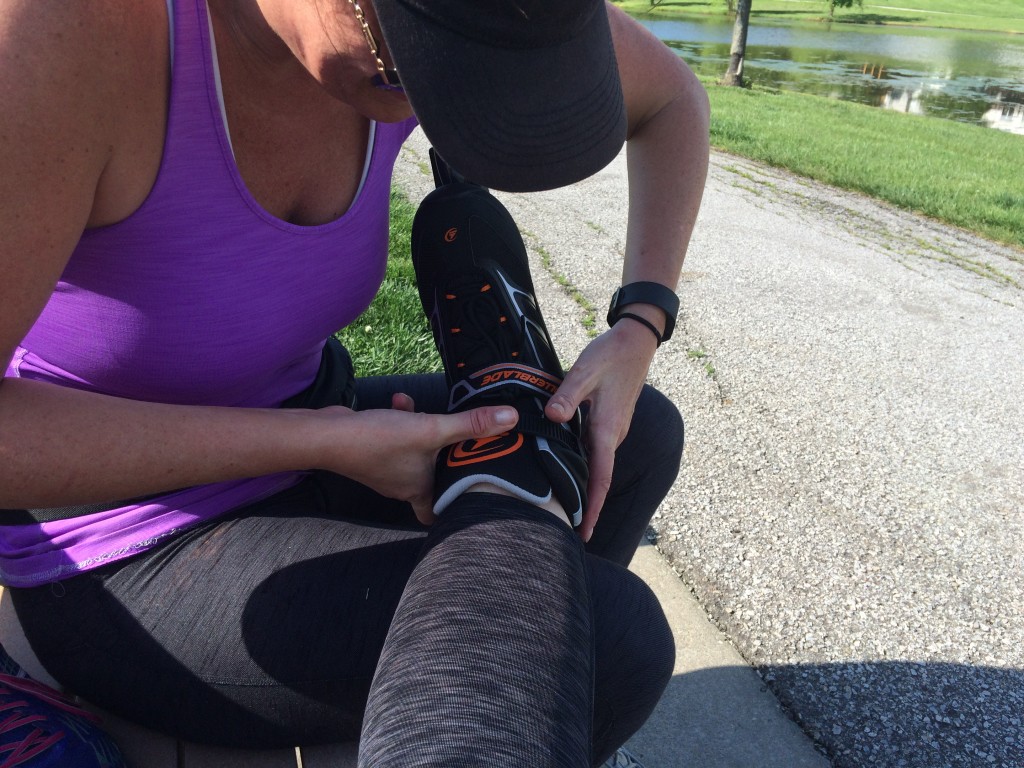 Egads, how will I Roller Blade alone if I can't get them on??? Who cares, yesterday I had a Roller Blading Buddy.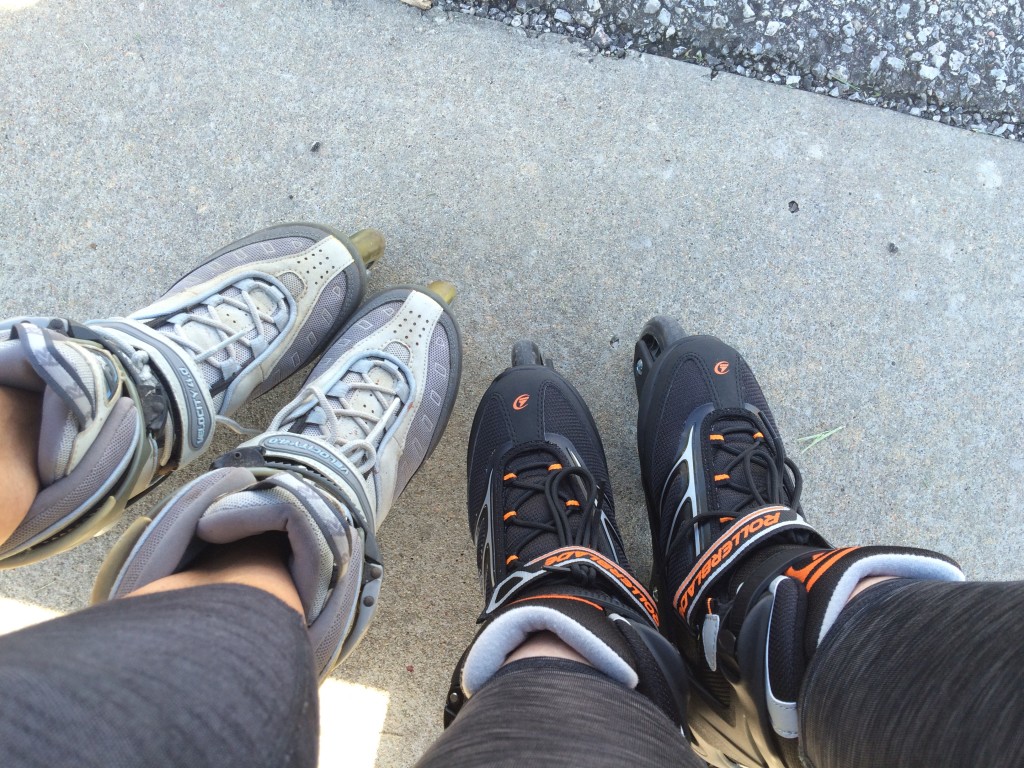 I went around the lake one time. It's .33 Miles. No falling! I promise to buy wrist guards though before going out again. I yelled "EEEkk" and threw my hands in the air several times.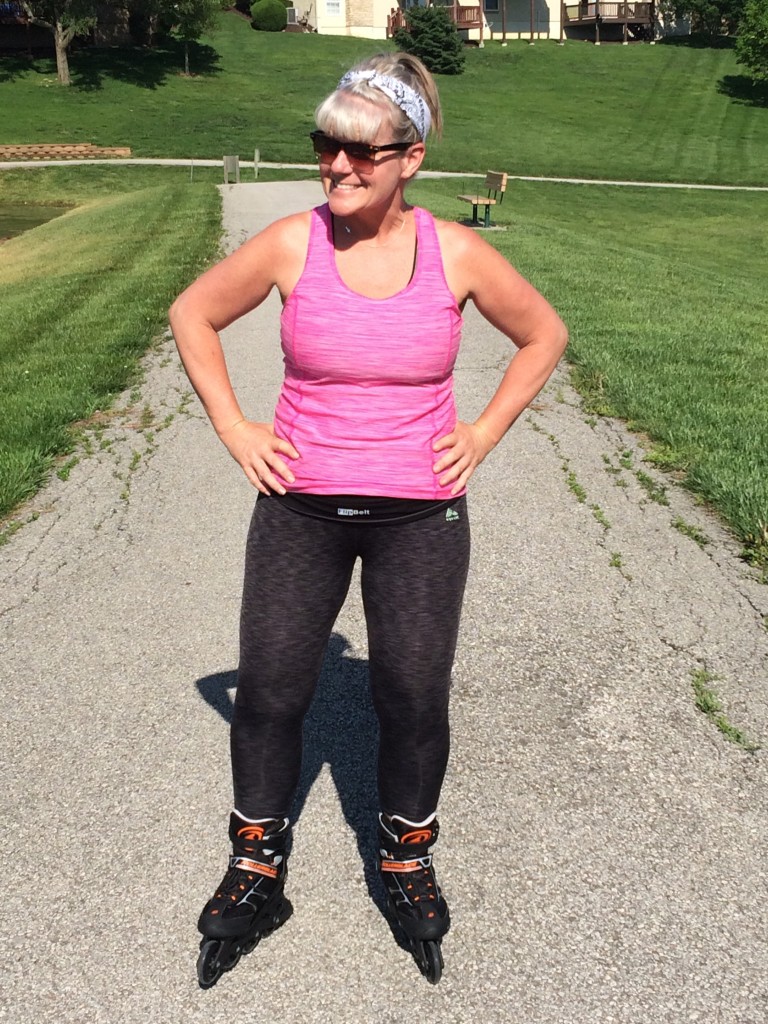 When I got home from Roller Blading, my niece was home and she headed back out with me to get some more miles in.
After that walk, I mowed the lawn, then took a water break on the deck! I drank over 100 ounces of water yesterday.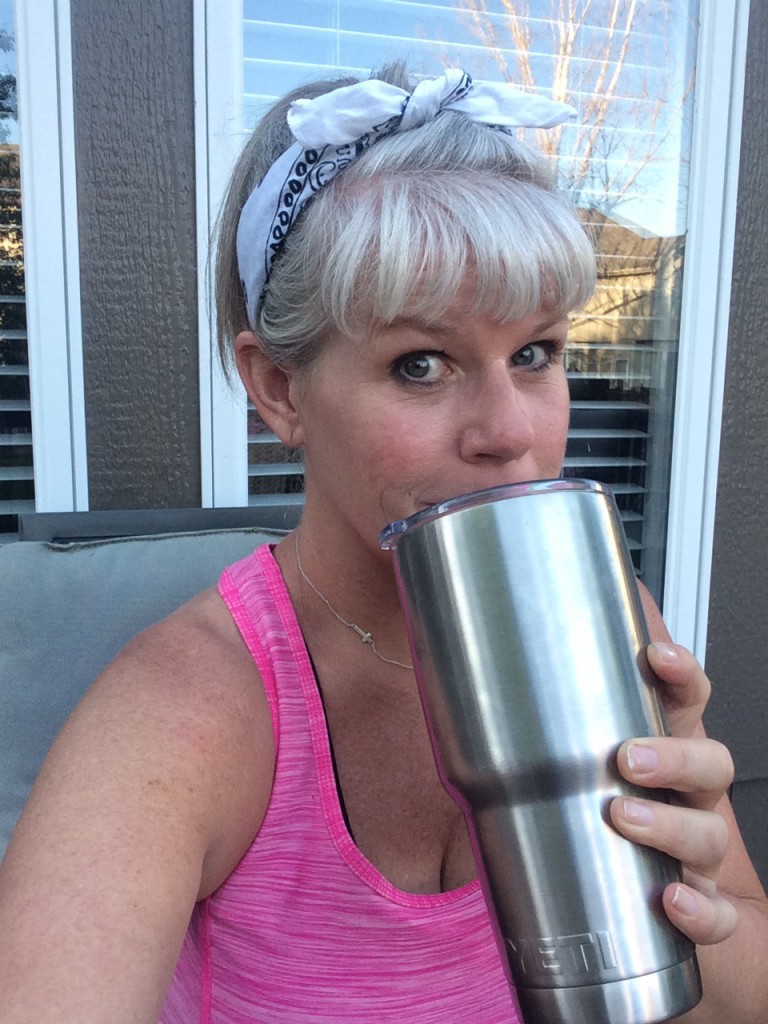 Food Truck Fun
Working the food truck is always entertaining and fun, but yesterday was really great because one of my blog readers has recently moved to Kansas City, and she came to see me at the Food Truck! It was so nice to meet one of my readers face to face. Thanks for coming to see me Wendy! I hope you loved your lunch!
Food Find!
(Revised May 13th, 2016. I previously said that One Cup is 1 SmartPoint. One Cup is actually 2 SmartPoints. Oops. Sorry.)
In an earlier post, I showed you the Coconut Almondmilk Coffee Creamer that I've been using, but this is the Coconut Almondmilk Milk from the same company. One cup is 45 Calories and 2 SmartPoints, and I think I like it even better!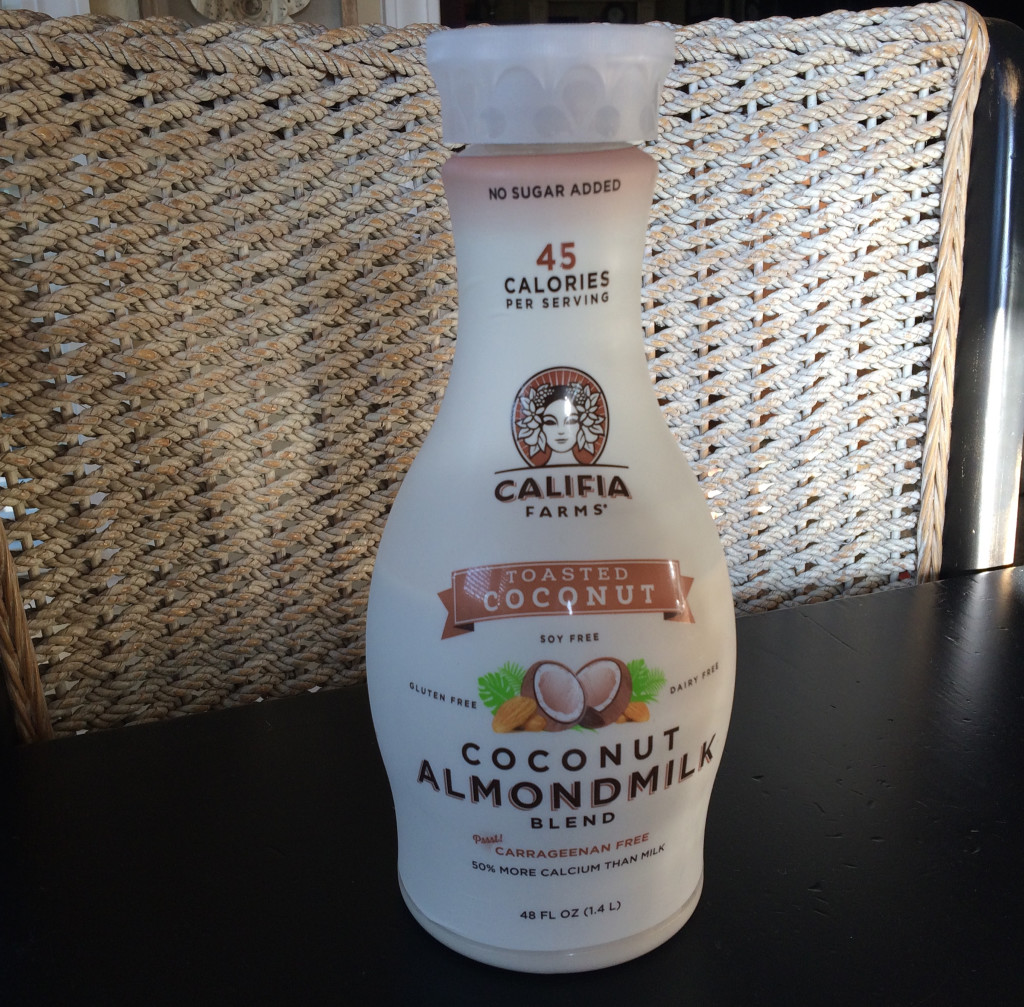 Walking Challenge
Are you going to have 50 miles walked by the 16th? I'm getting there!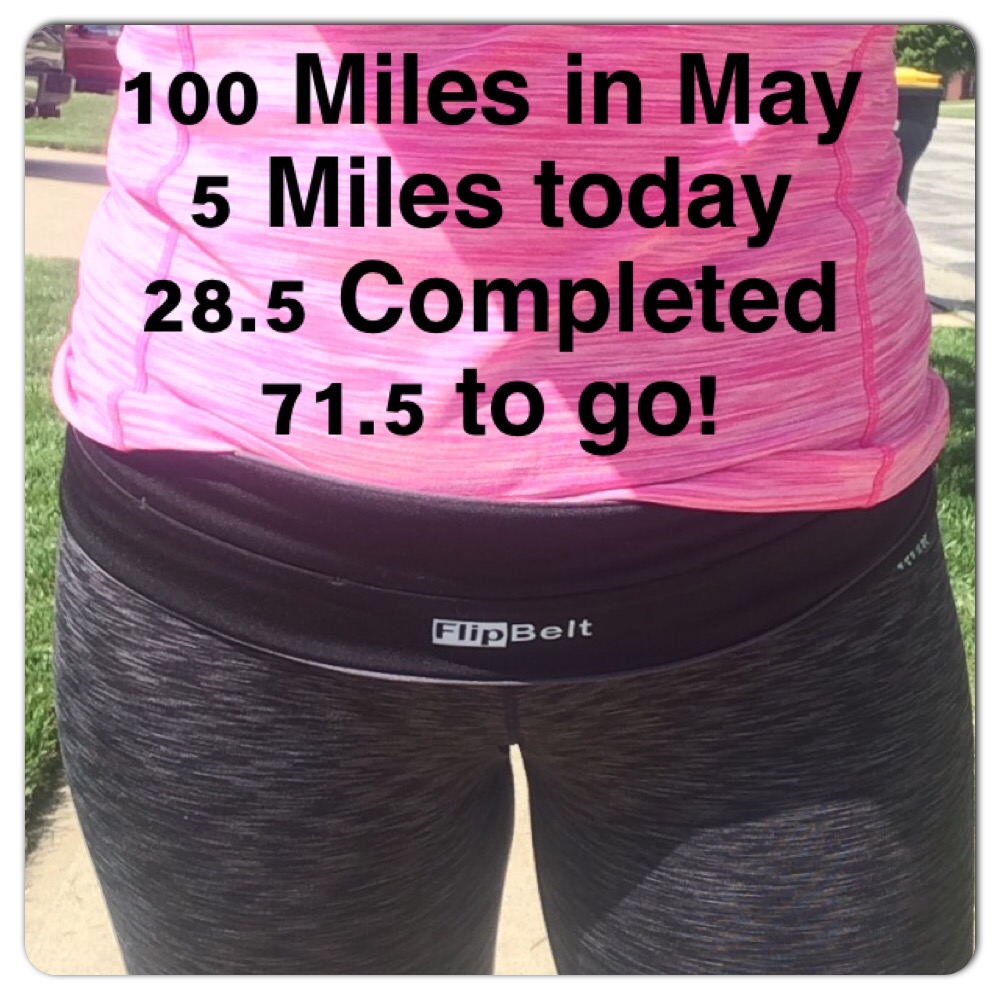 Yesterday was a great Weight Watcher Day and just a great day in general, and that always sends me to bed happy. I hope you all are having a Happy and Healthy Week!
Here are yesterday's eats…
Breakfast – 7 SP
Such an ugly picture!
Bluebeerry Banana Almond Butter Chia Pudding, 6 Scrambled Egg Whites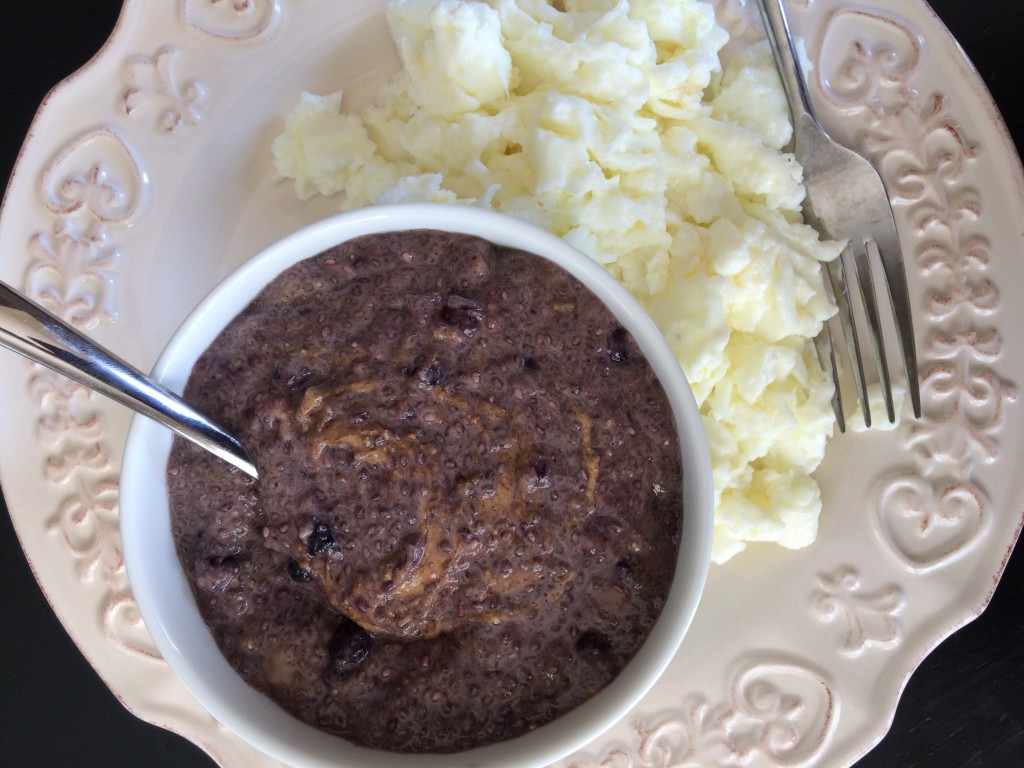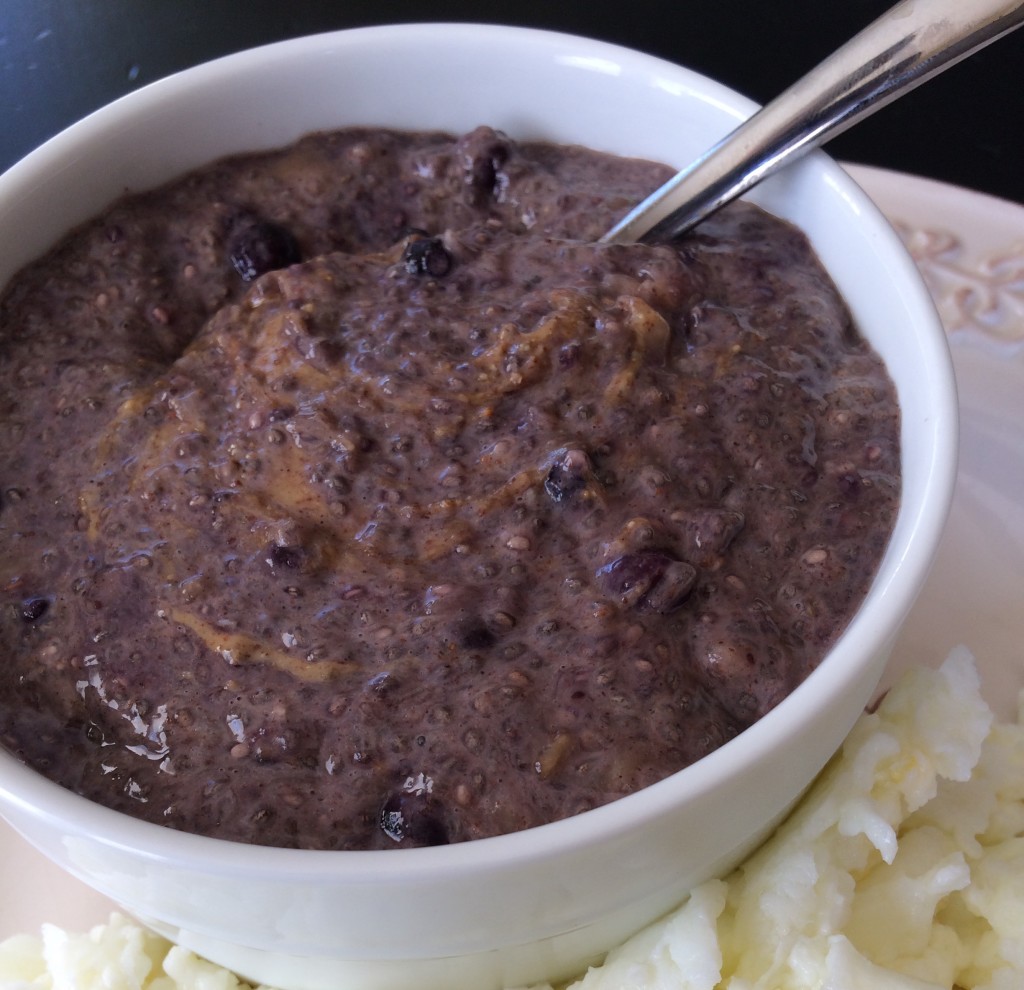 Lunch – 9 SP
1/2 Croissant with Pulled Pork at the Food Truck. Damn that croissant was good.
I ate a high protein breakfast and had planned to NOT eat anything at the food truck, but that croissant stared at me for one too many minutes, so I ate half.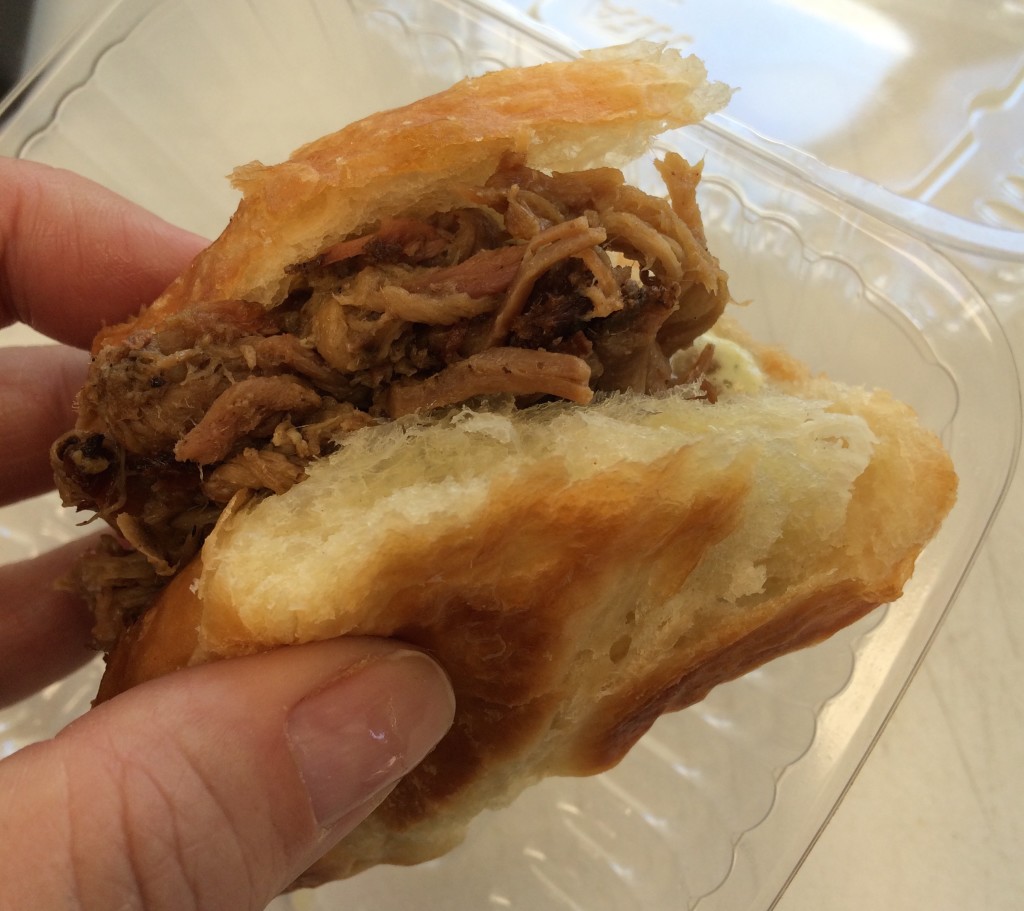 Afternoon Meal – 5 SP
Un-pictured Raw Cashews
Dinner – 9 SP
Rotisserie Chicken, Mixed Greens, Tomatoes, Walnuts and Tessamaes (Whole30 approved) Honey Mustard Dressing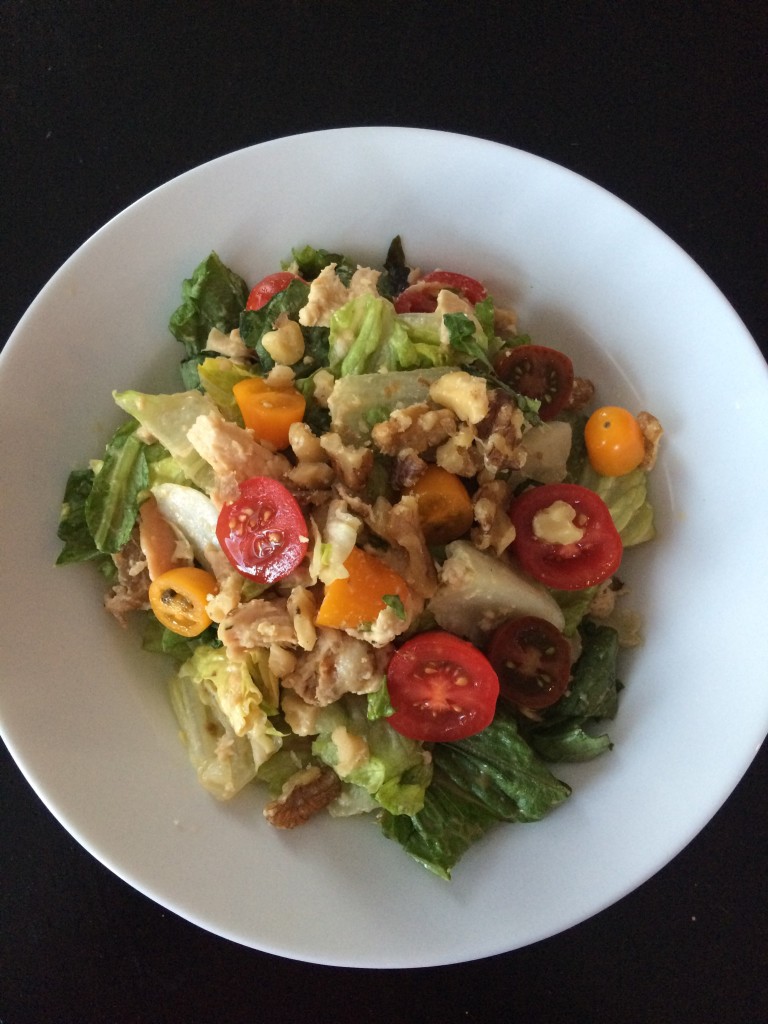 These are my 2016 Goals
Make time each week to Meal Plan
Drink 100 ounces of water each day
Exercise 5 days a week
Three Meals and One Snack, Daily
I can eat 30 SmartPoints a day.
I have an allowance of 35 extra Weekly Points that I can dip into throughout the week if I choose.
My Weight Watcher Week Begins on Friday's
Breakfast = 7
Lunch = 9
Afternoon Meal = 5
Dinner = 9
Total = 30
Exercise = Walked 5 Miles, Rollerblade 1/3 Mile, Mowed my lawn…Whoo Whoo!!!
FitPoints Earned = 14
How many ounces of water I drank for the day = 100+
Remaining Weekly SmartPoints = 15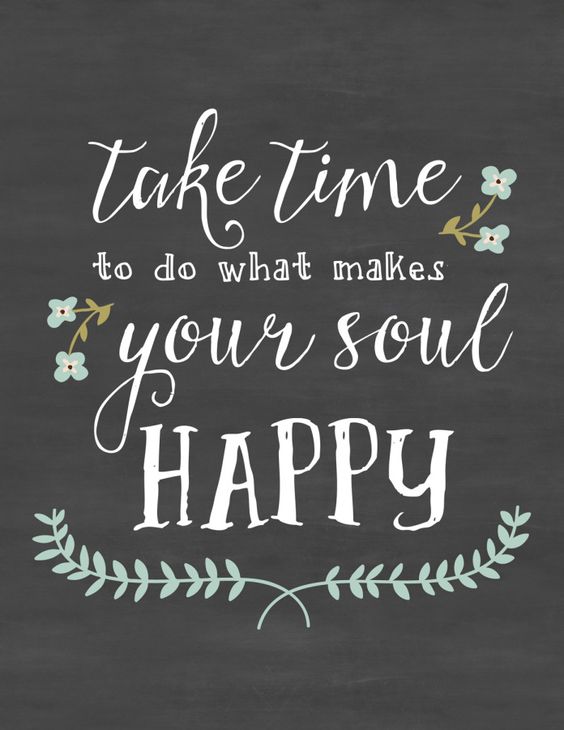 "love the life you live, live the life you love"