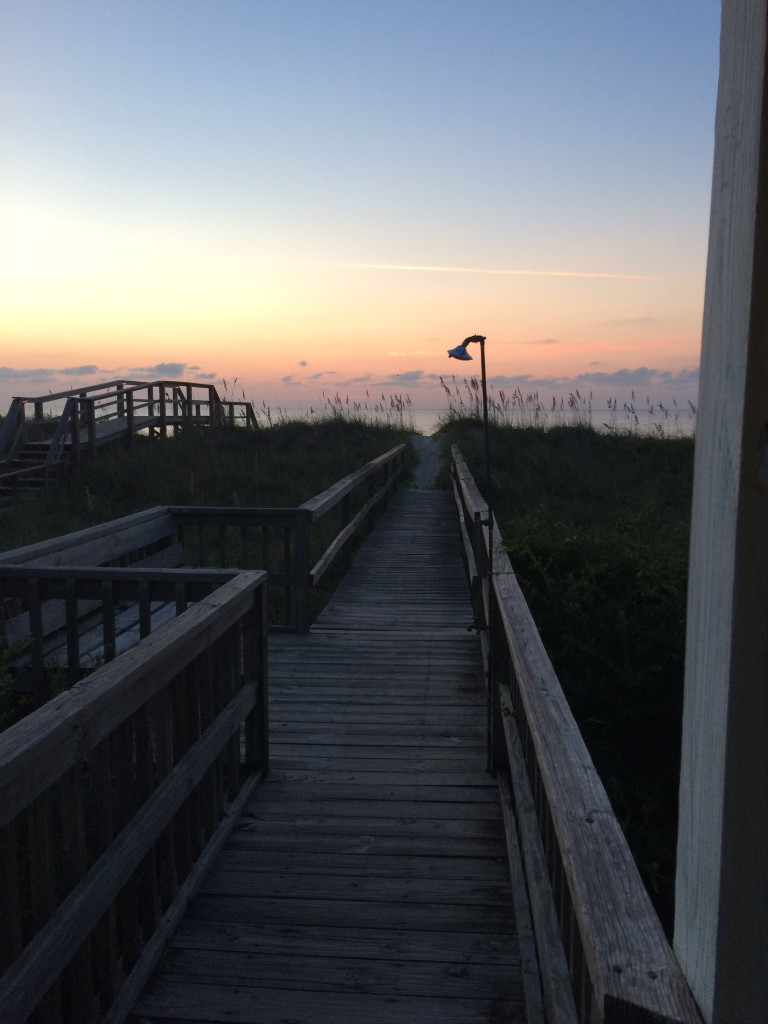 I took a trip two years ago with three of my childhood friends. Some of us met in Grade School, some of us met in Junior High School.
Since High School graduation, I've lost touch with each of these girls at different times with moves, job changes, raising kids and life, but I feel like I have been able to pick up where I left off with each of them over the years, and I am so thankful for their friendships.
I love these girls, and I cherish our time together.
One of the girls, Ashley, grew up spending the summer at her families beach house in North Carolina. I remember hearing her stories as a kid and imagining what it must of been like there on the beach in North Carolina.
Two years ago, I got to find out! The four of us had such a great time, we decided to make that trip again this year. We tried really hard for it to happen last year, but with the three of them still having kids in school that are all involved in sports and other activities, it just didn't happen. The older all of the kids get, the easier it should be to make that trip an annual event. That's my plan anyhow. I hope that they agree!
We made this trip all about turning 50 this year, and feeling great about it!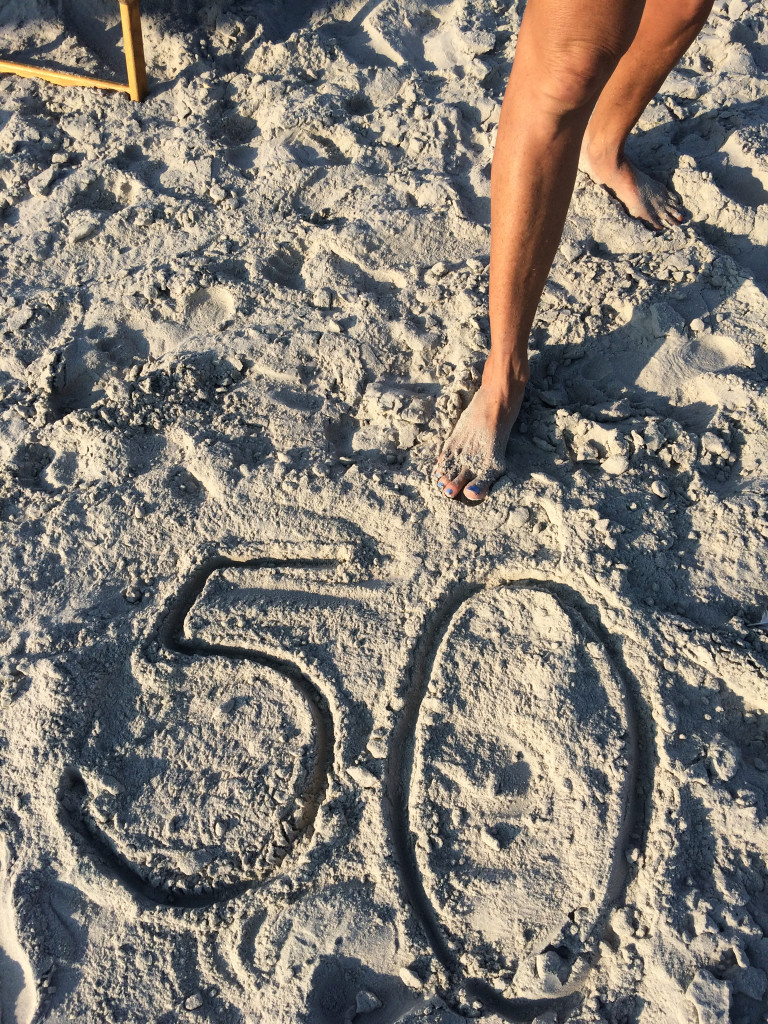 We had beautiful weather, we played in the water, we spent hours lounging on the beach, we went to a Yoga class, we rented Paddle Boards, we ate some yummy food and we laughed…..a lot!
Join me in a walk to the beach.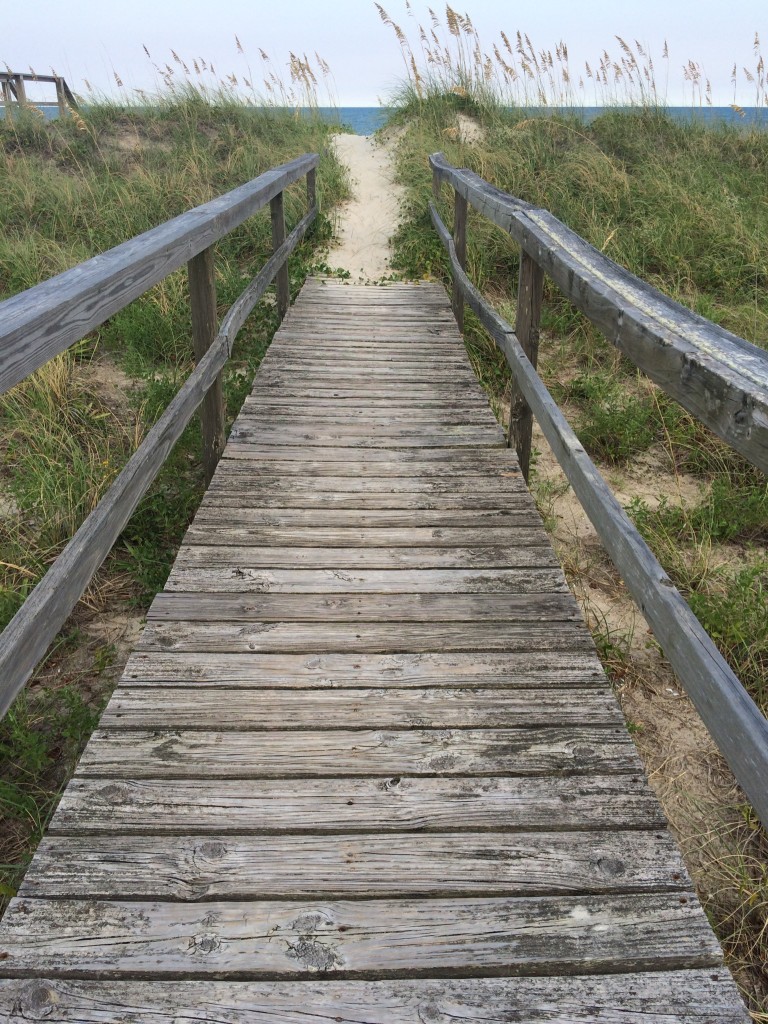 The anticipation of the sand in your toes and that first view.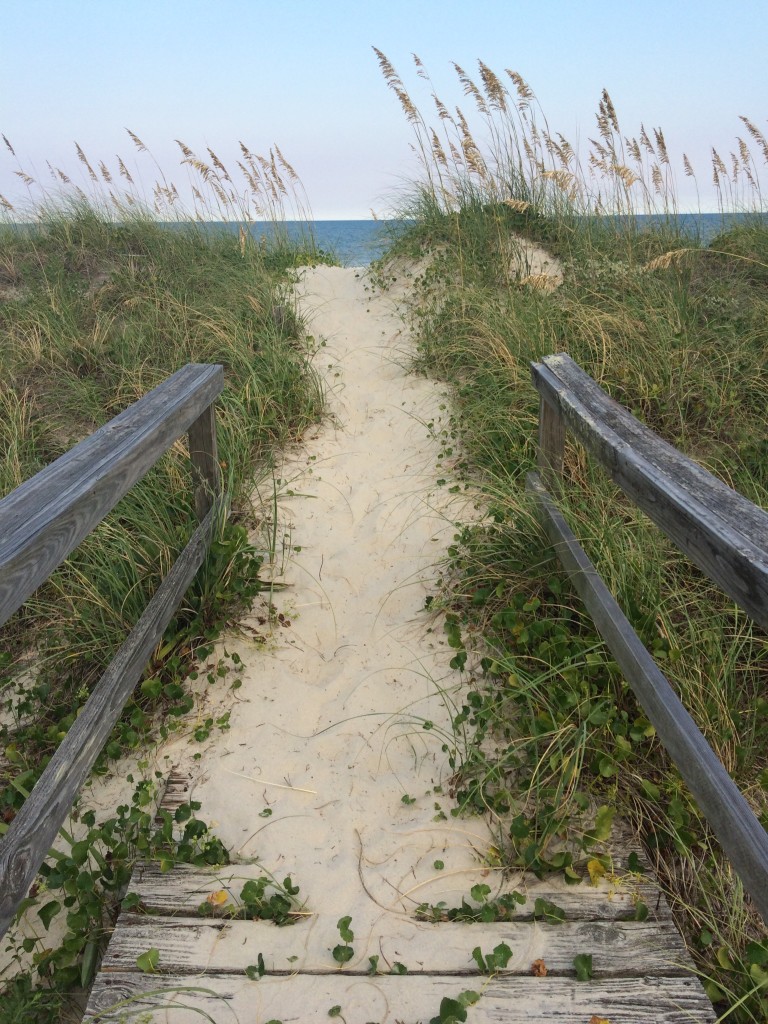 Ahhhhh…….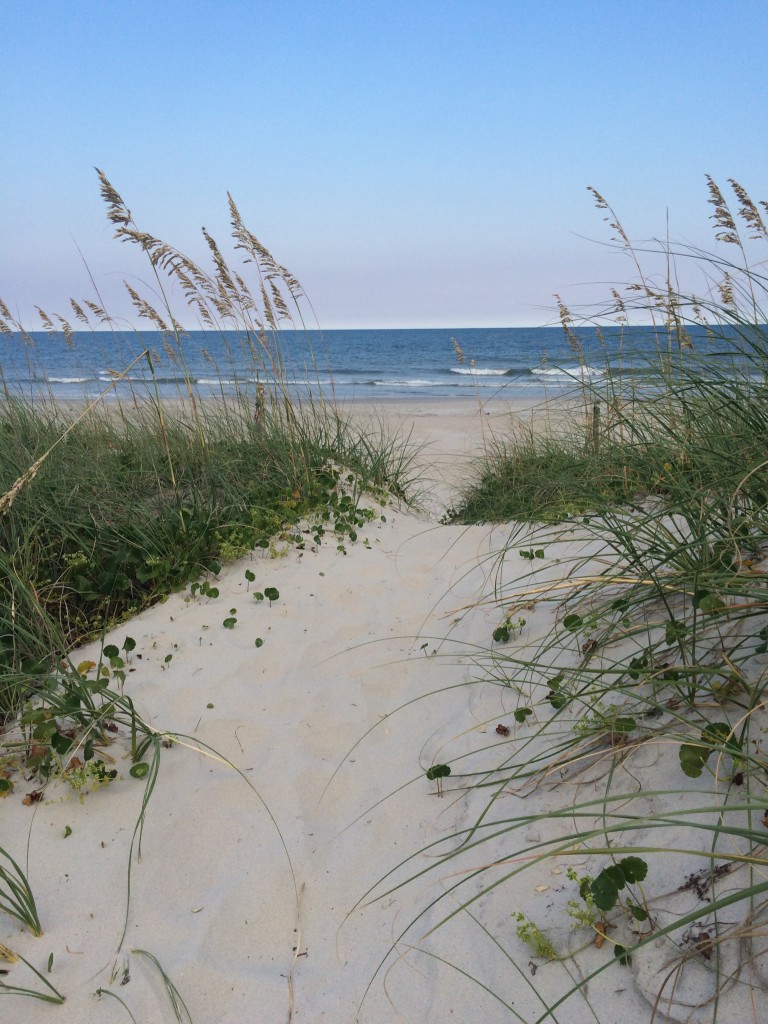 Now, back to the house.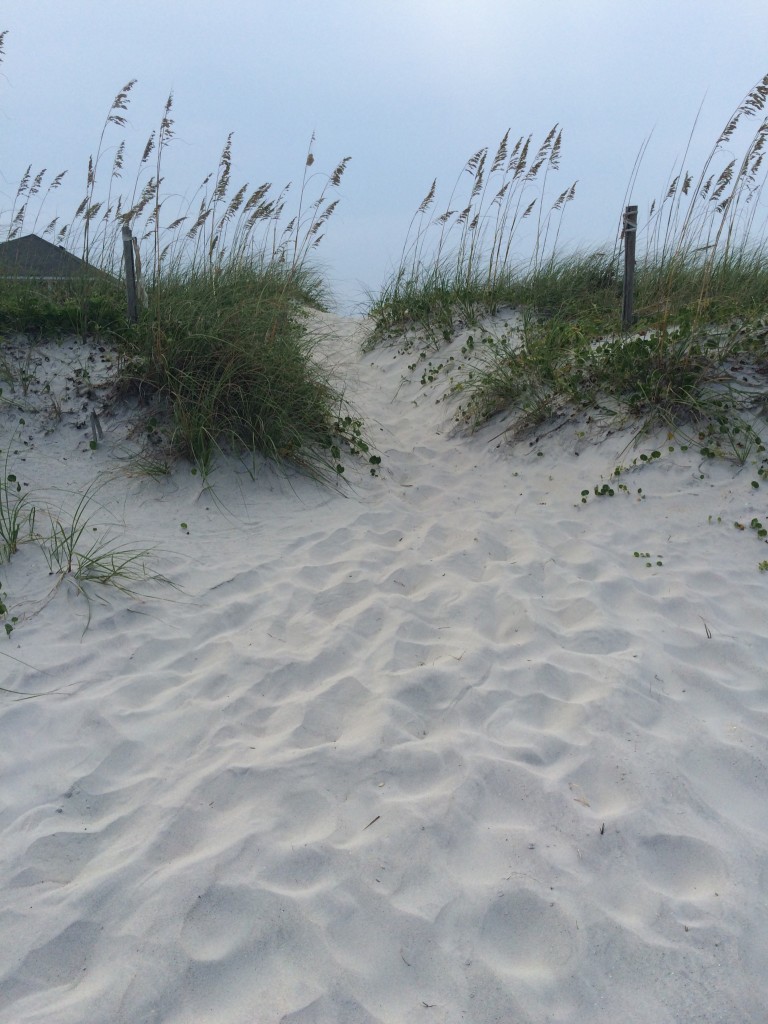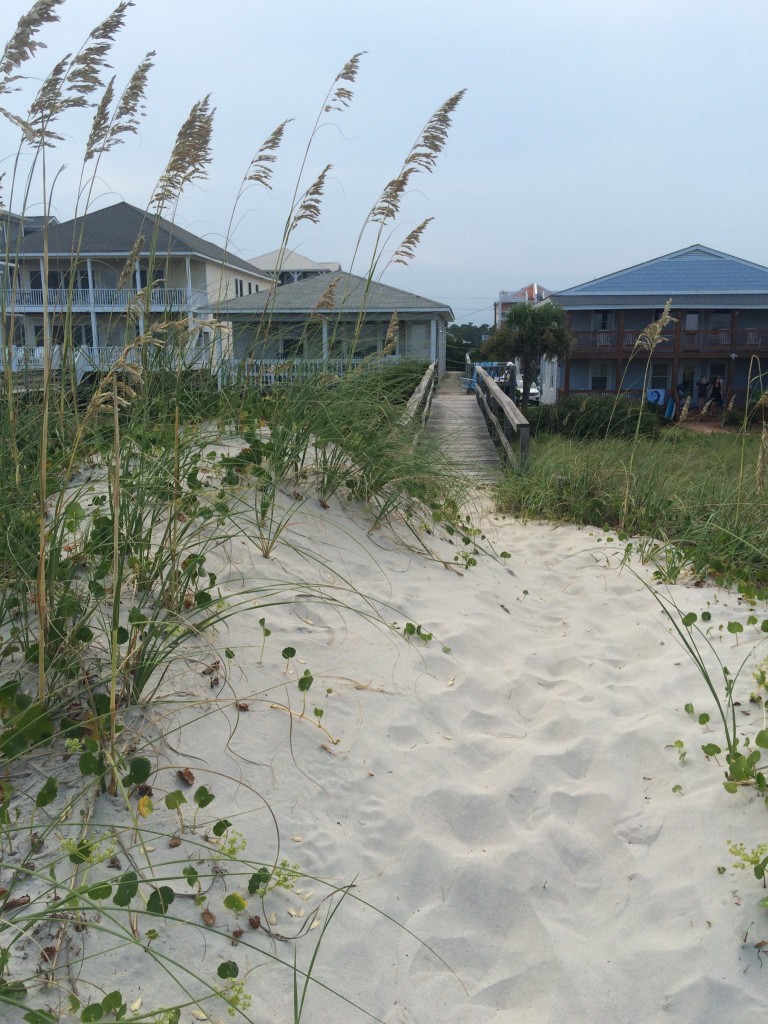 Isn't it perfect? I think so.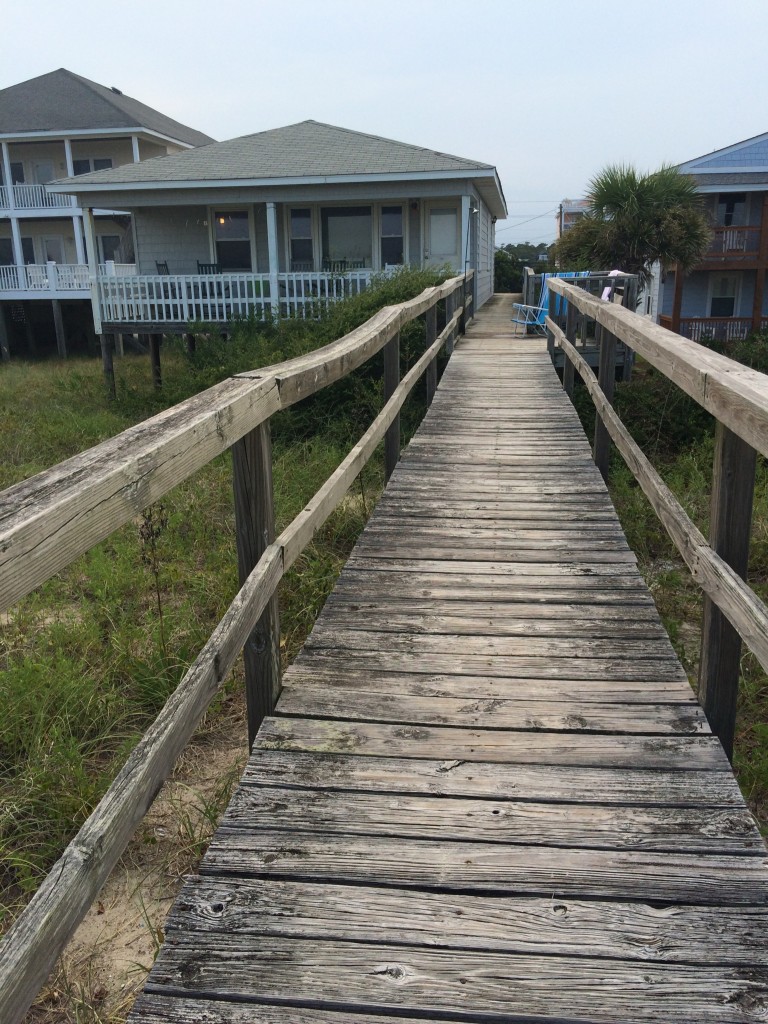 Coffee in the rocking chairs was nice if you missed the sunrise while sitting on the beach.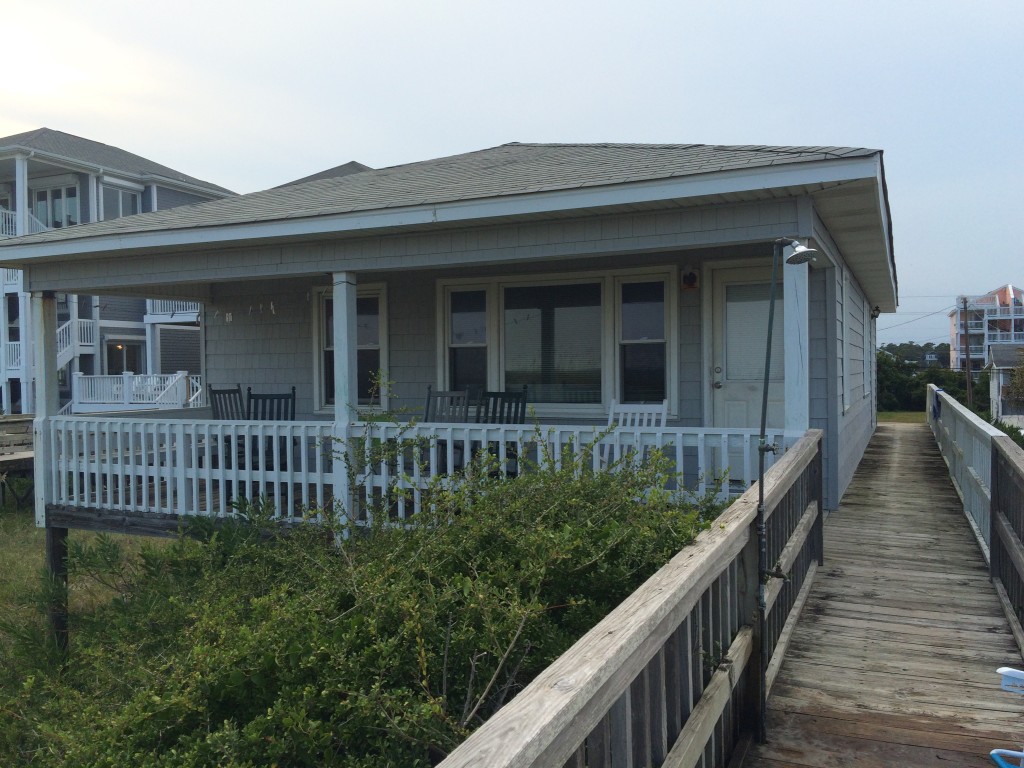 Morning one. I loved sitting on the beach with a cup of coffee and watching the sunrise.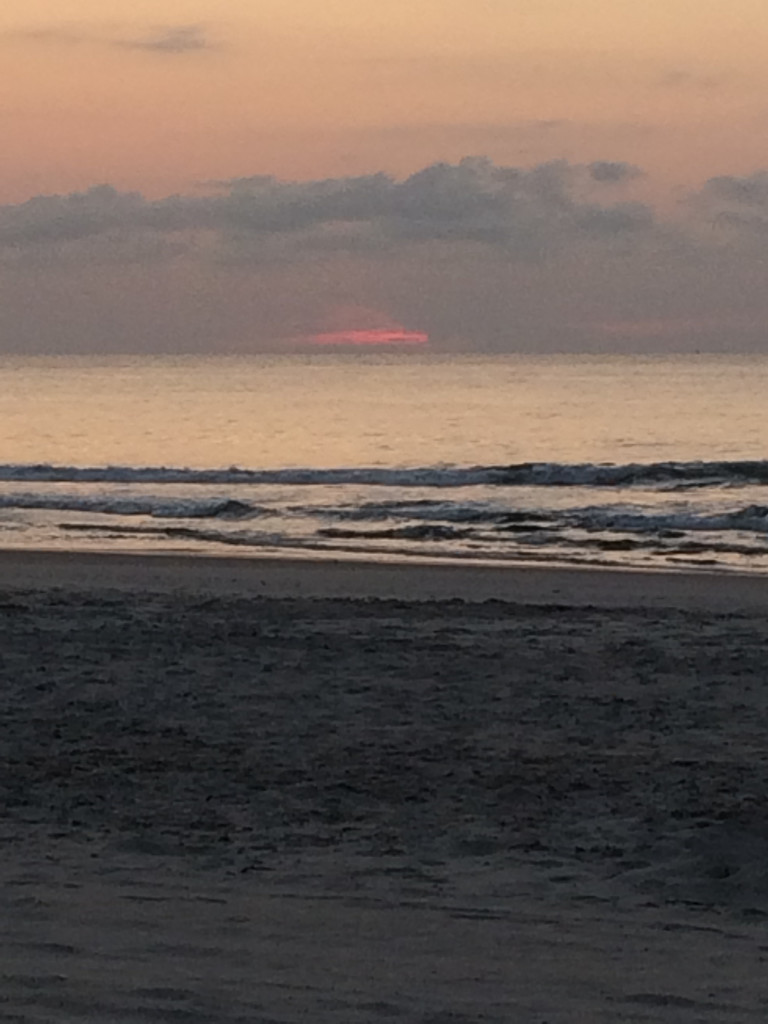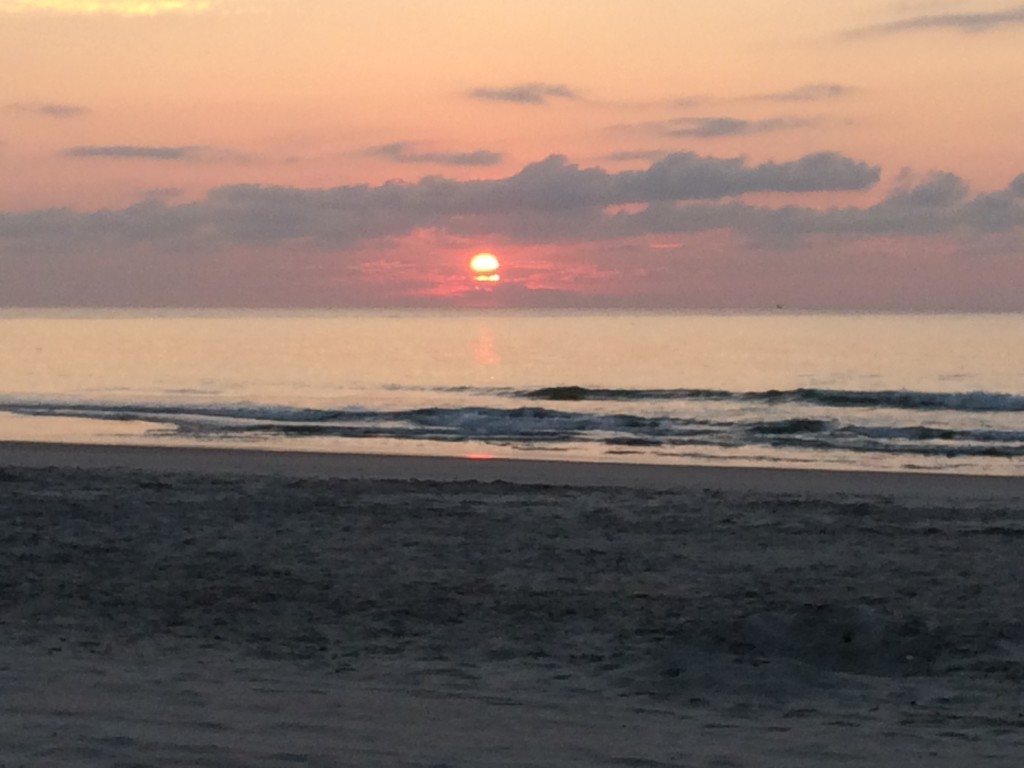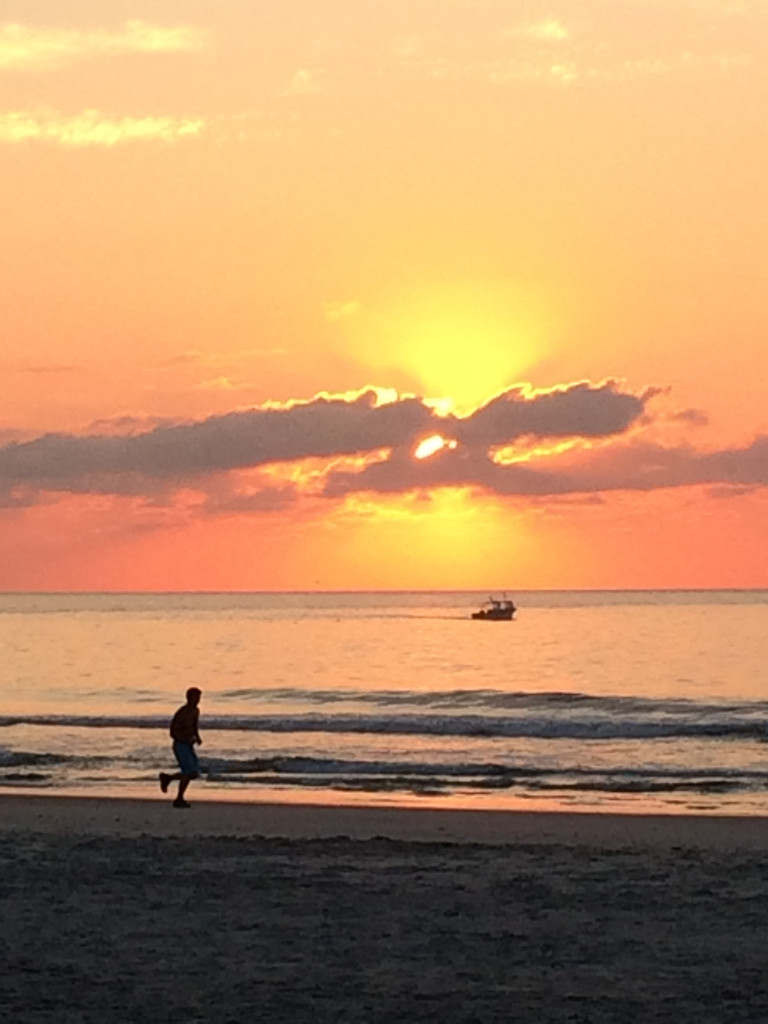 Not a bad way to start my day.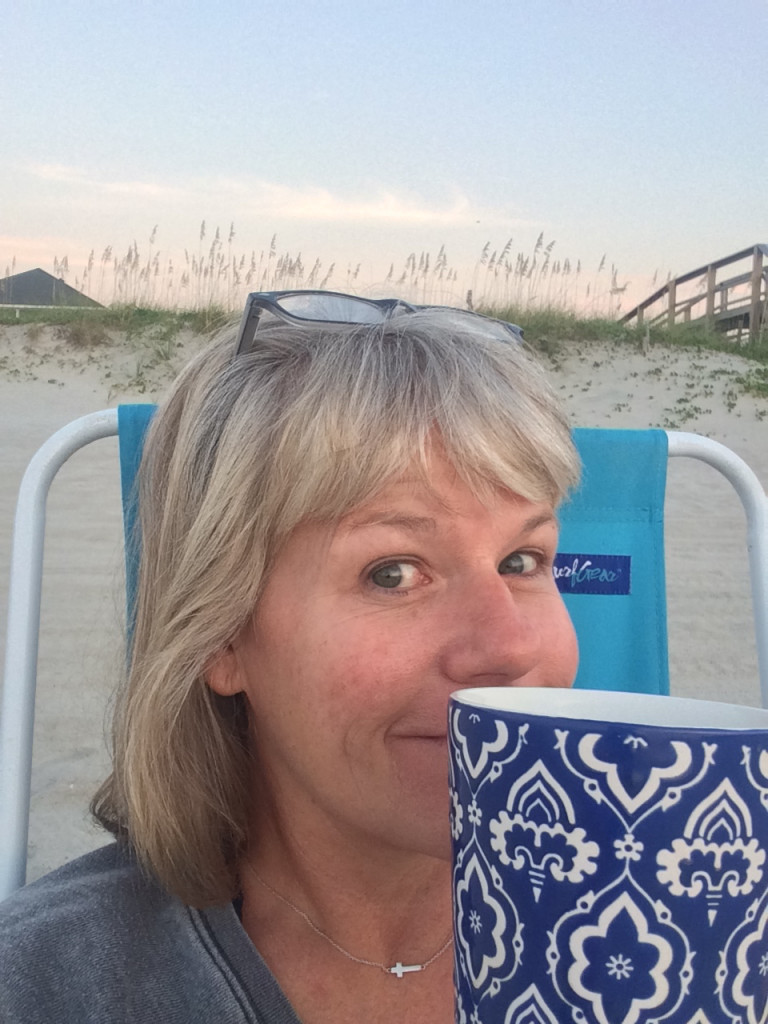 After the sunrise, Yoga, then a little time on the Boardwalk.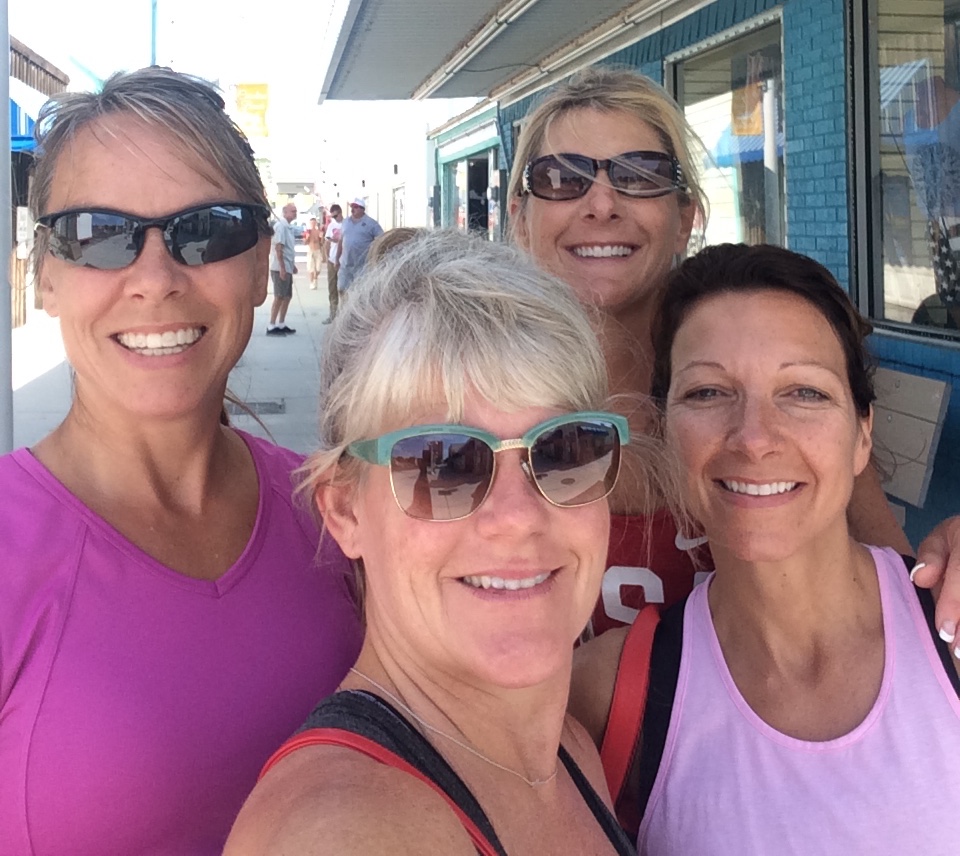 Isn't it cute?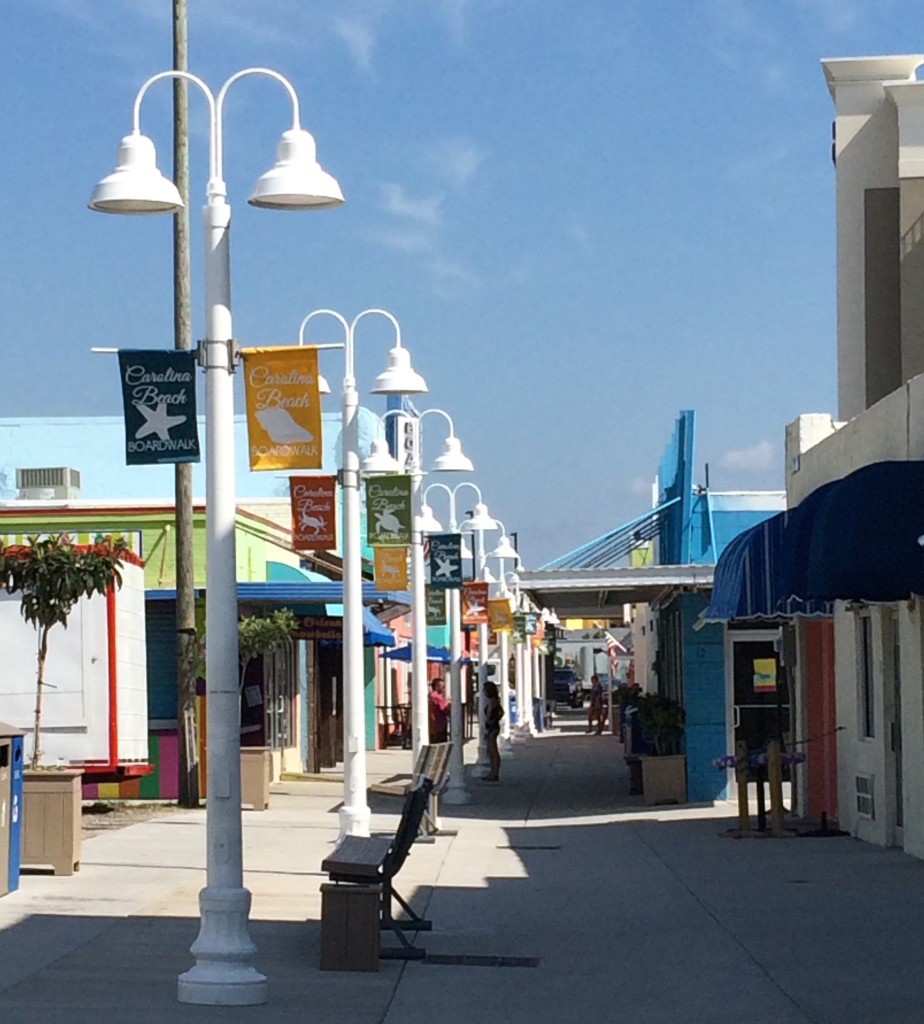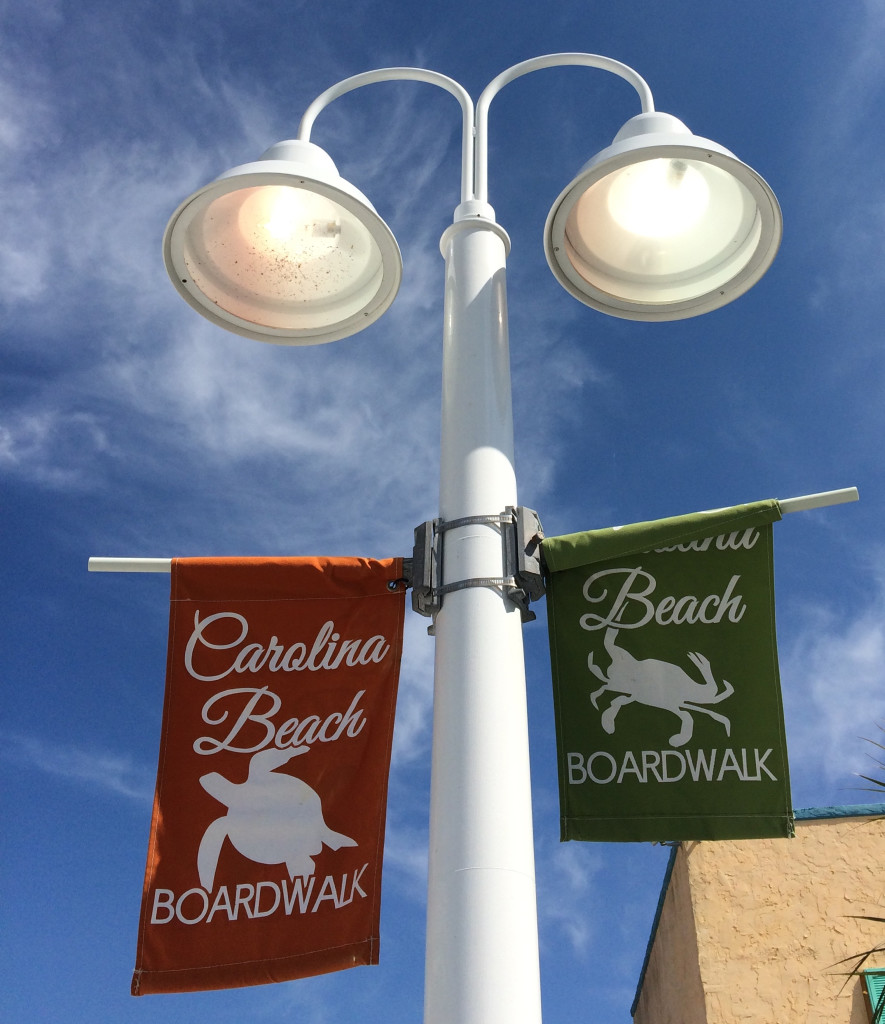 A little play time….cuz we're 50!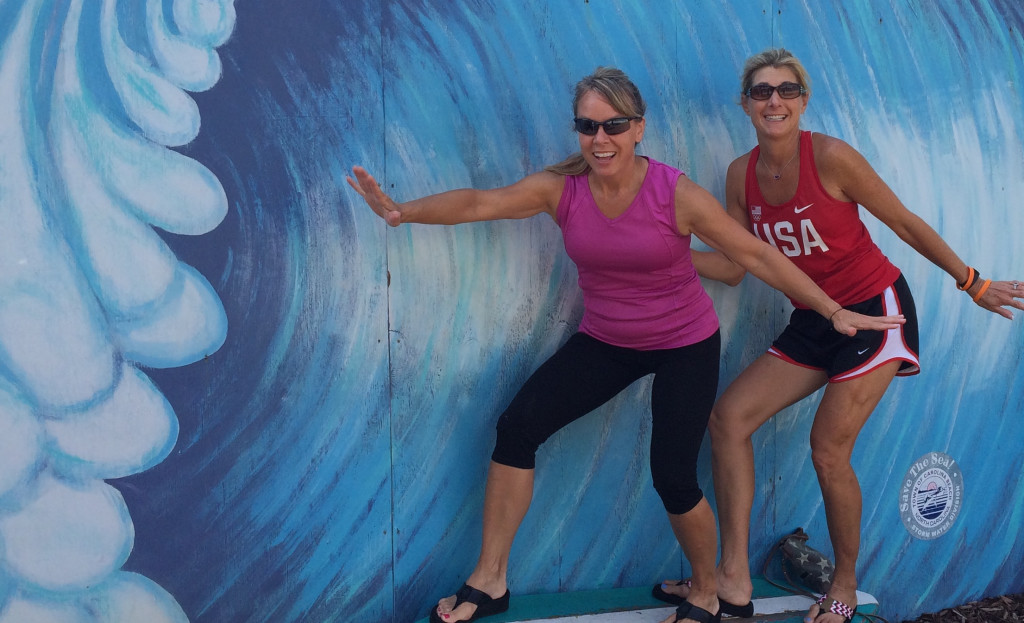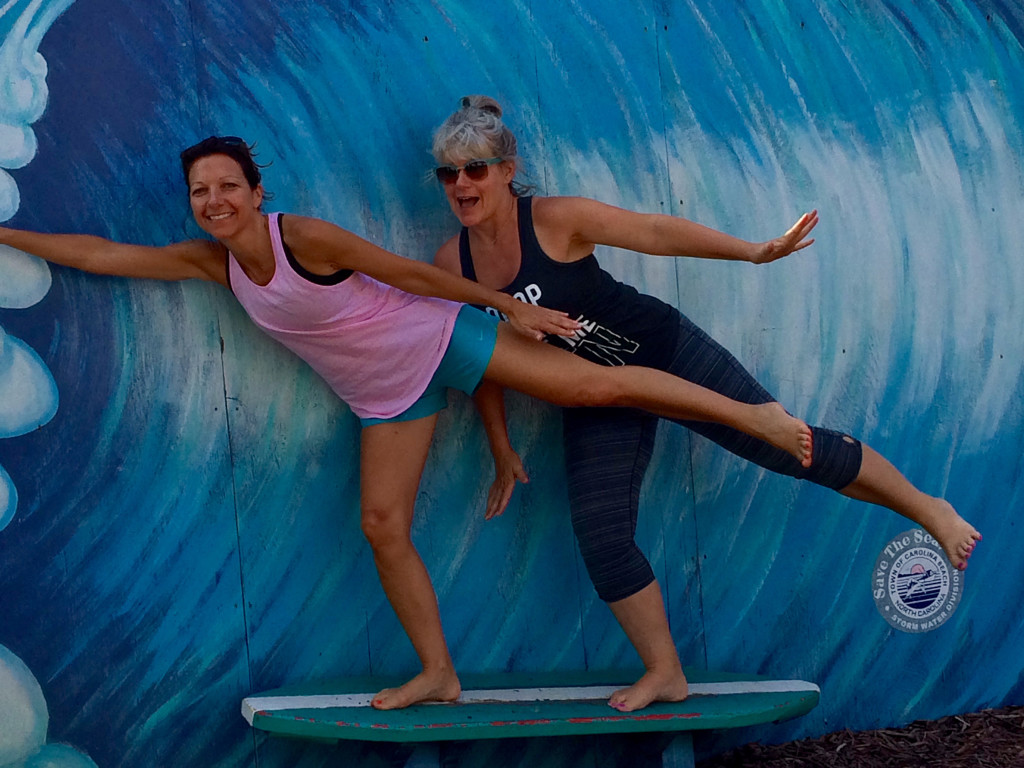 After playtime, we stopped for breakfast.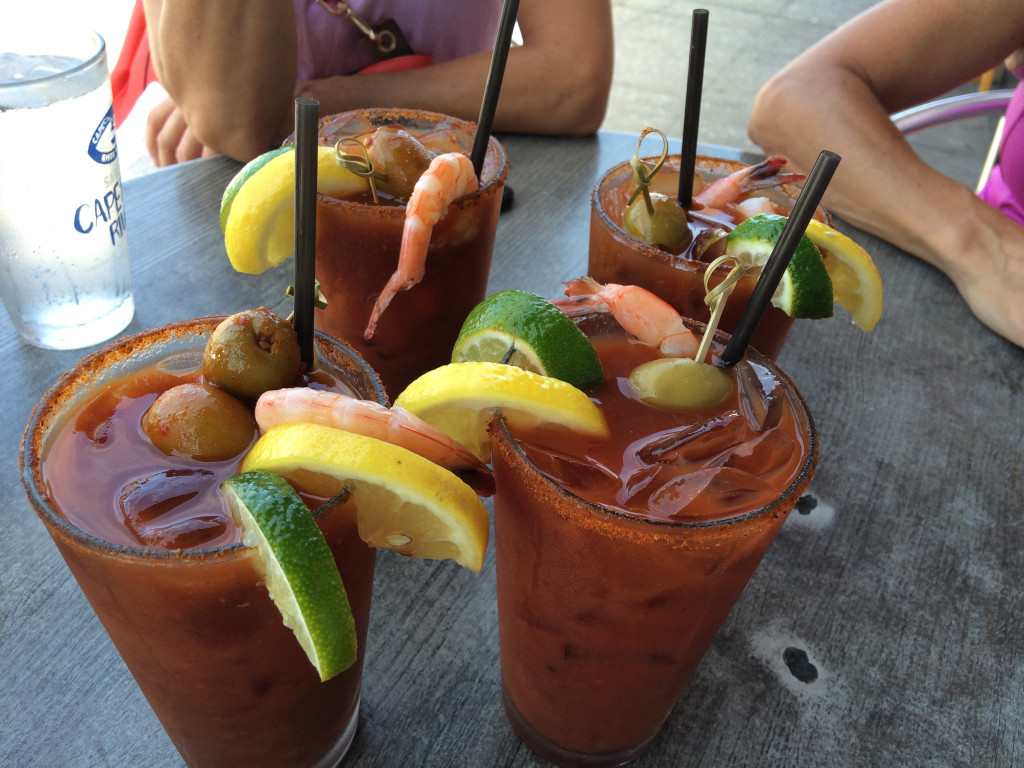 We spent the rest of the day on the beach, listening to music, sunning, sitting under the umbrella and playing in the water.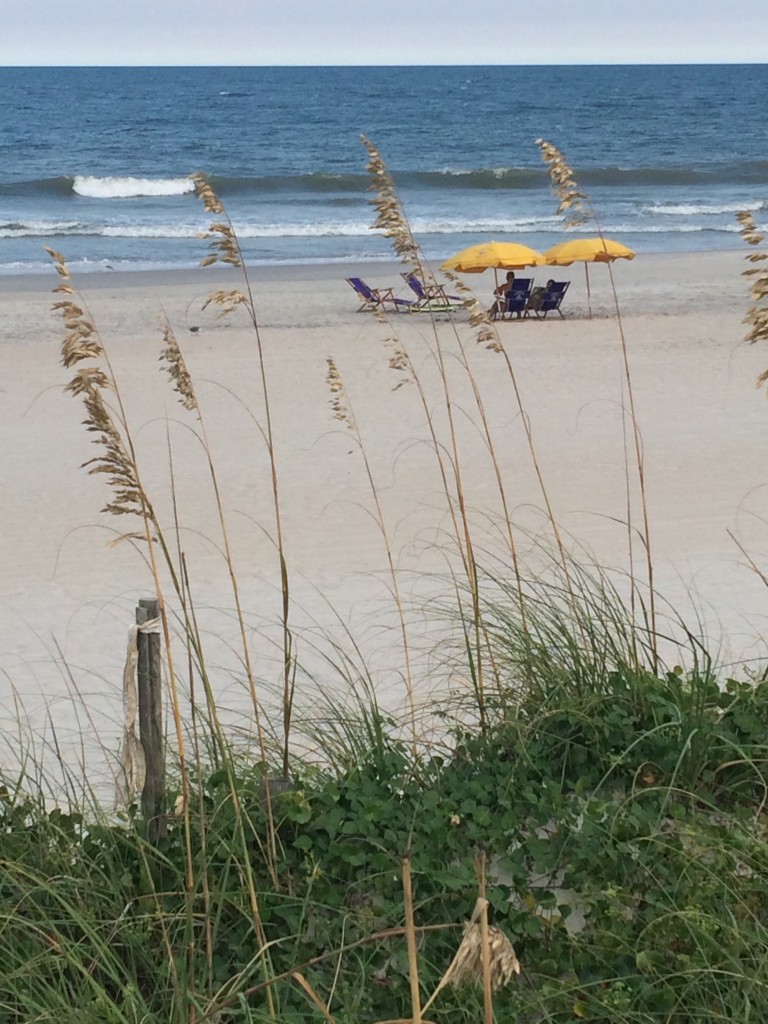 The weather was perfect!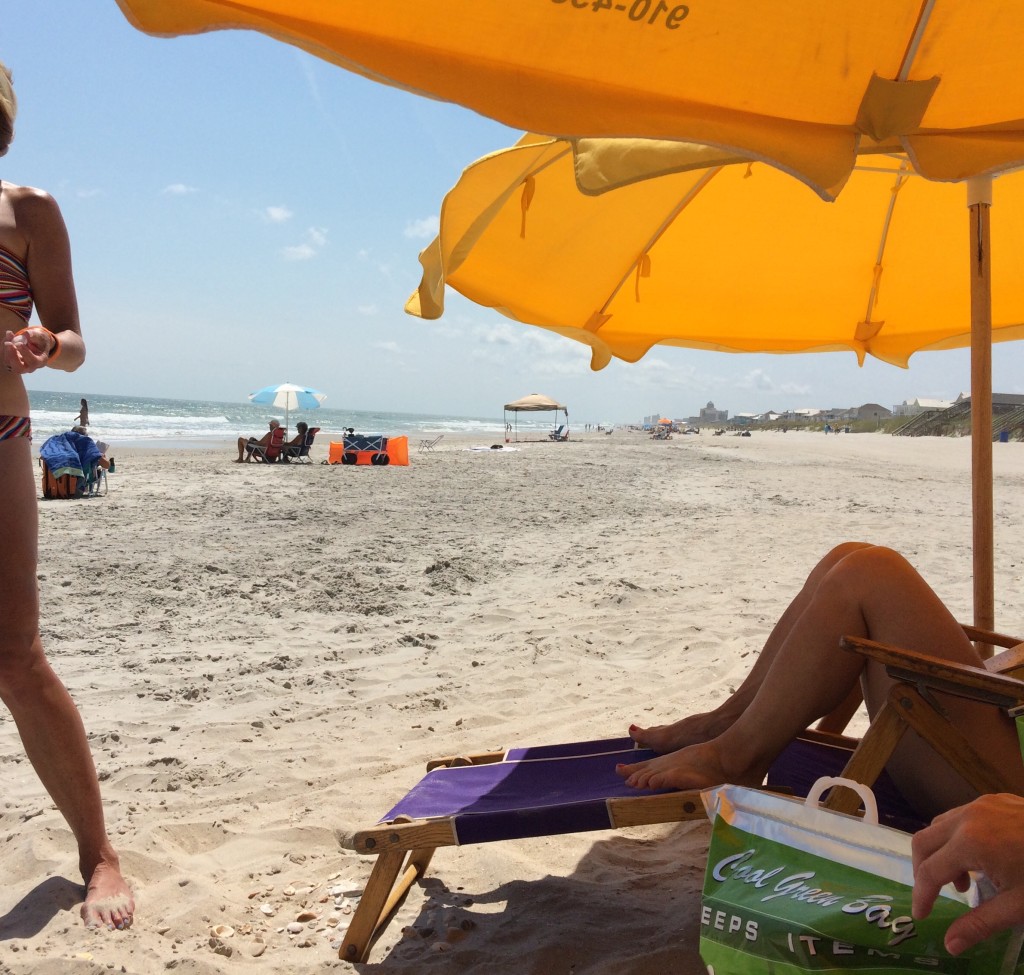 The water was perfect too!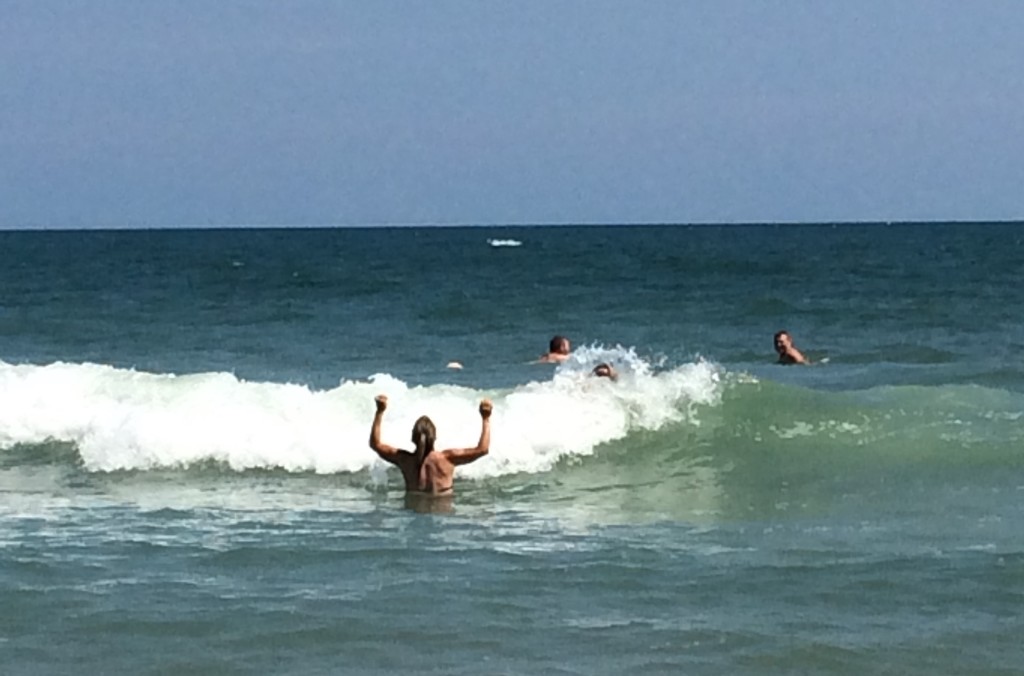 We enjoyed a few walks down to the pier.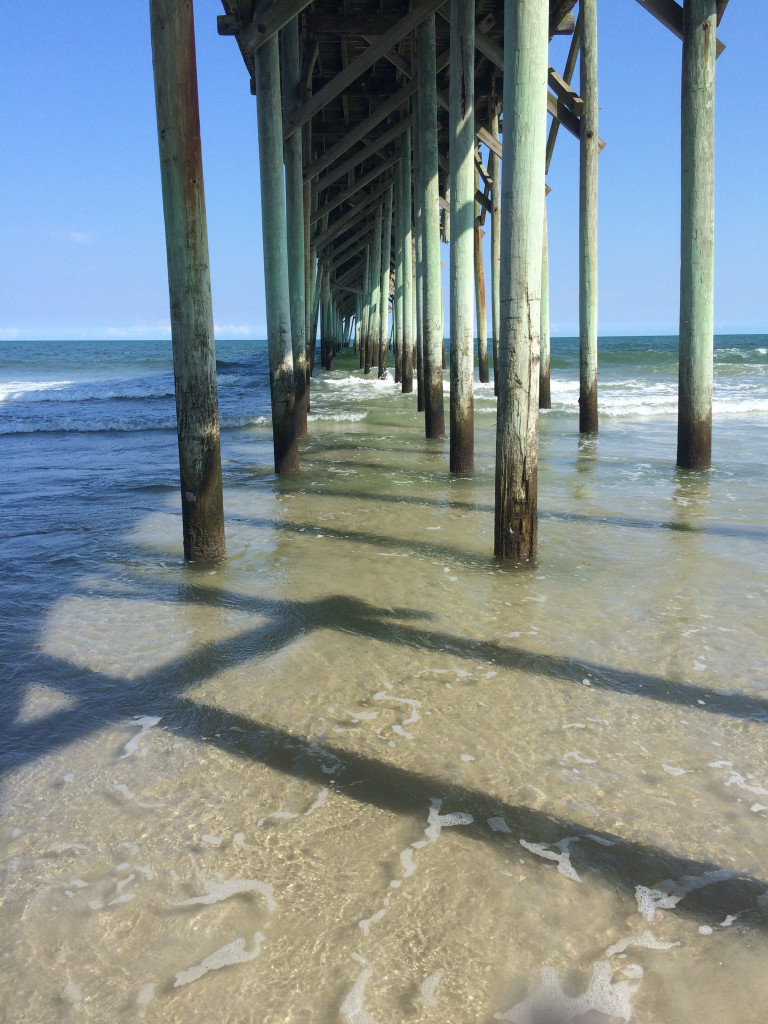 After spending the day on the beach, we cleaned up for dinner.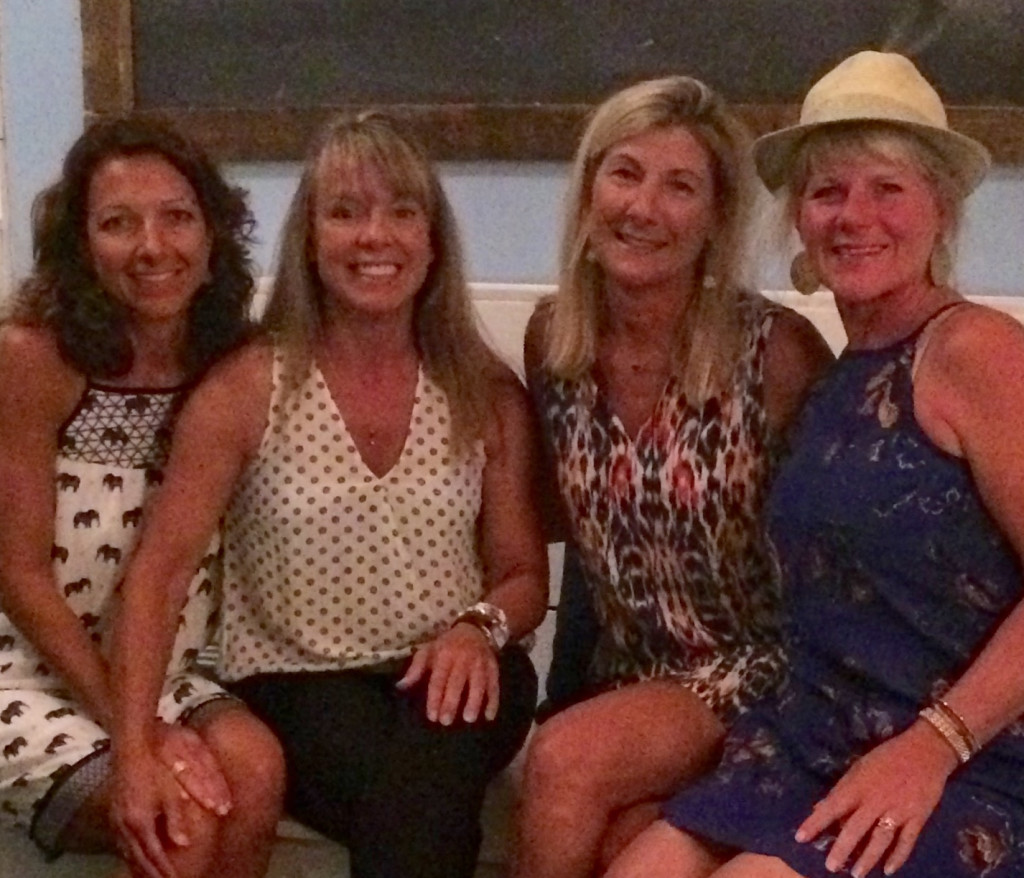 Then, possibly a little dancing in this bar, appropriately called, The Dive. It was a fun, late night.
(If you're familiar with Sally O'Malley on Saturday Night Live, who happens to be 50, then this pose makes sense.)
The next day, more beach time.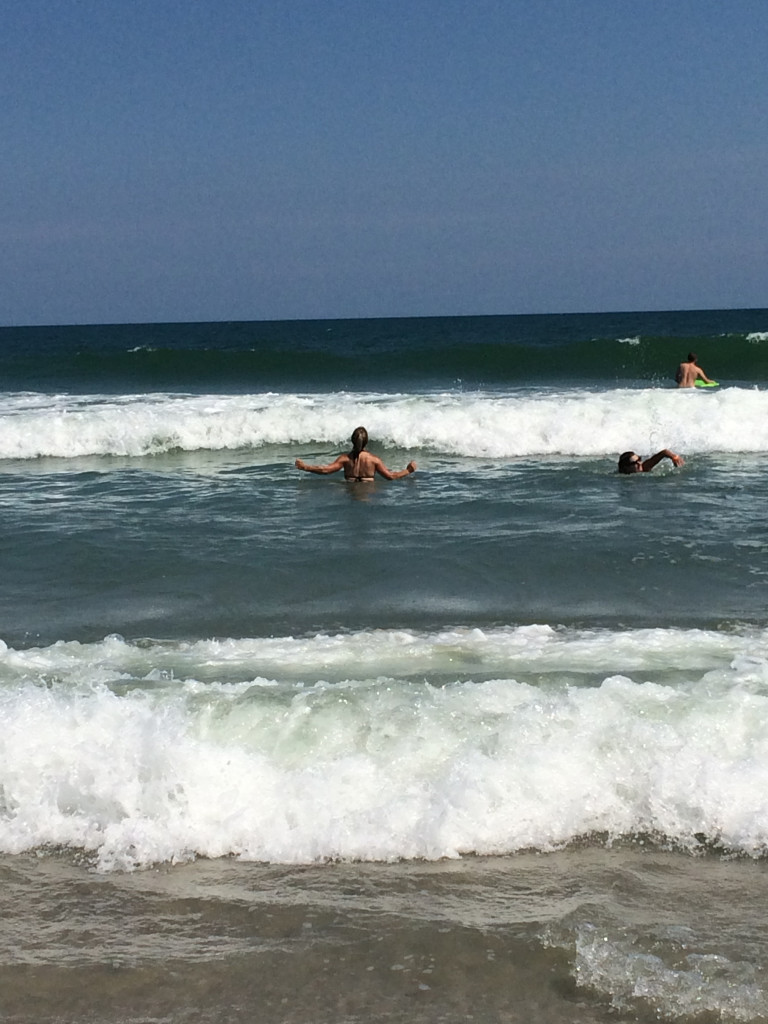 Good girl chat.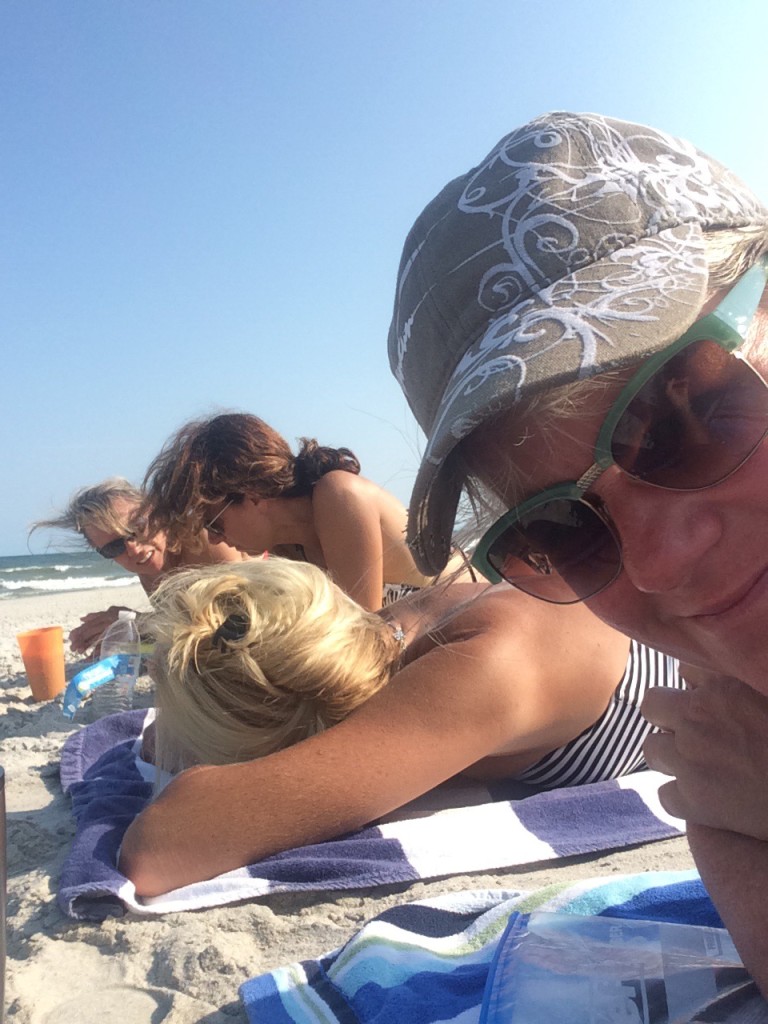 A shower, and drinks at the Tiki Hut, where it was very windy!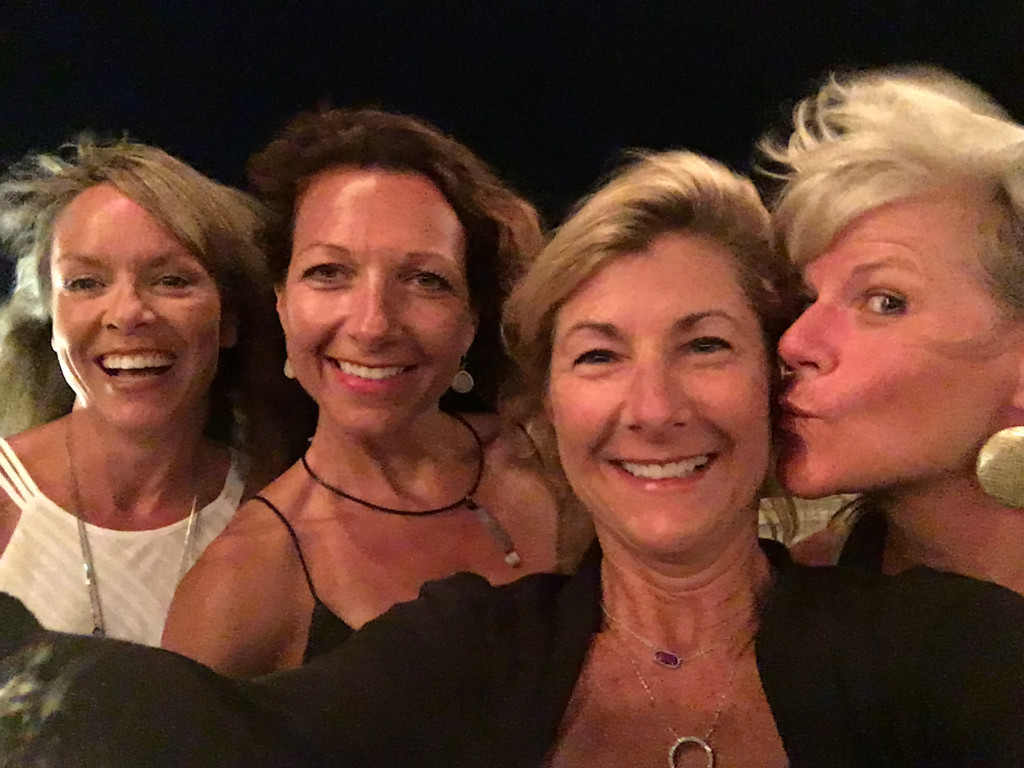 A dinner of Crab Legs and Shrimp? Yes, please!!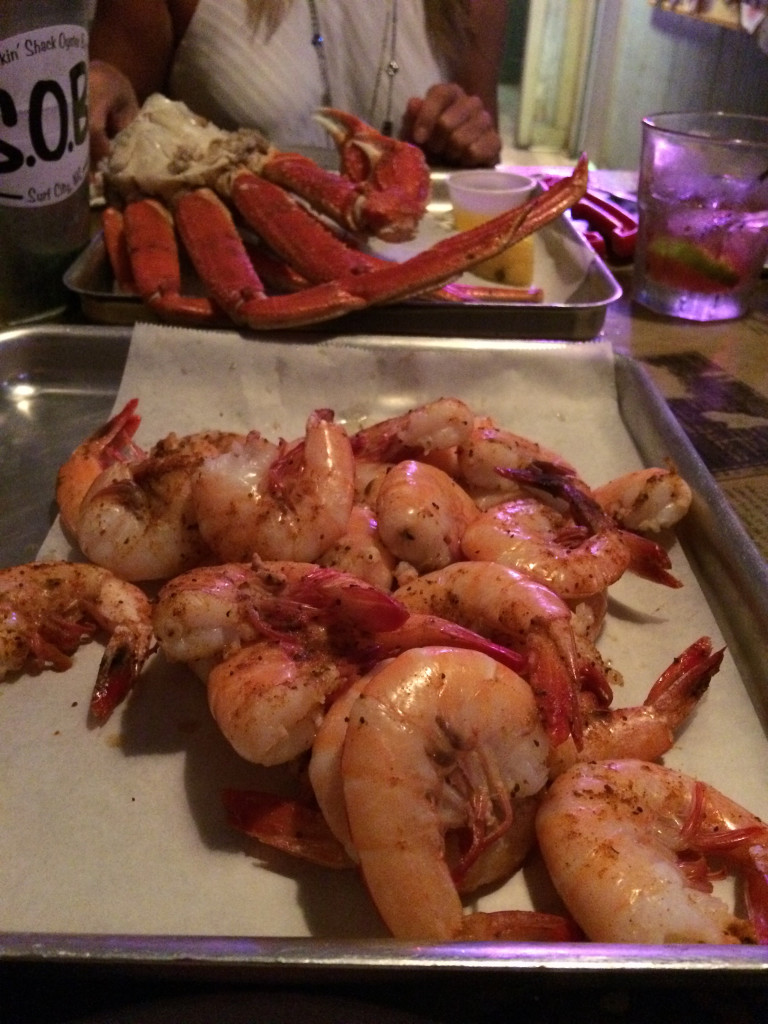 We ordered more and really made a good mess of the table.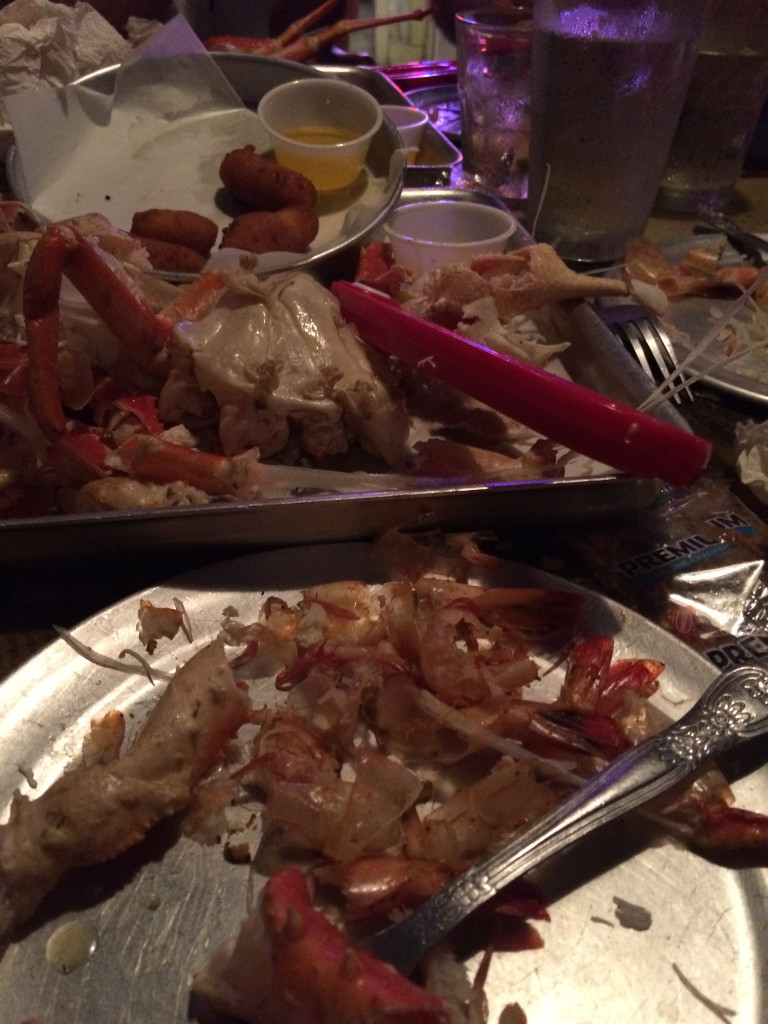 We spent our last morning Paddle Boarding. None of us had tried it before, and we had a great time and got in a nice little workout.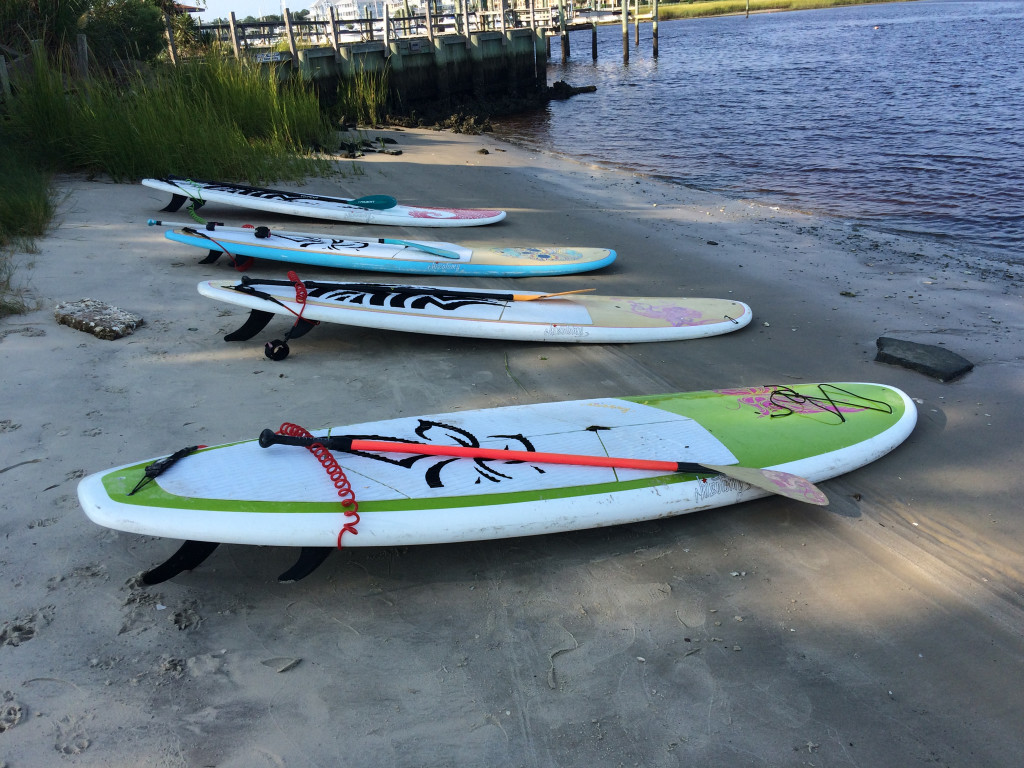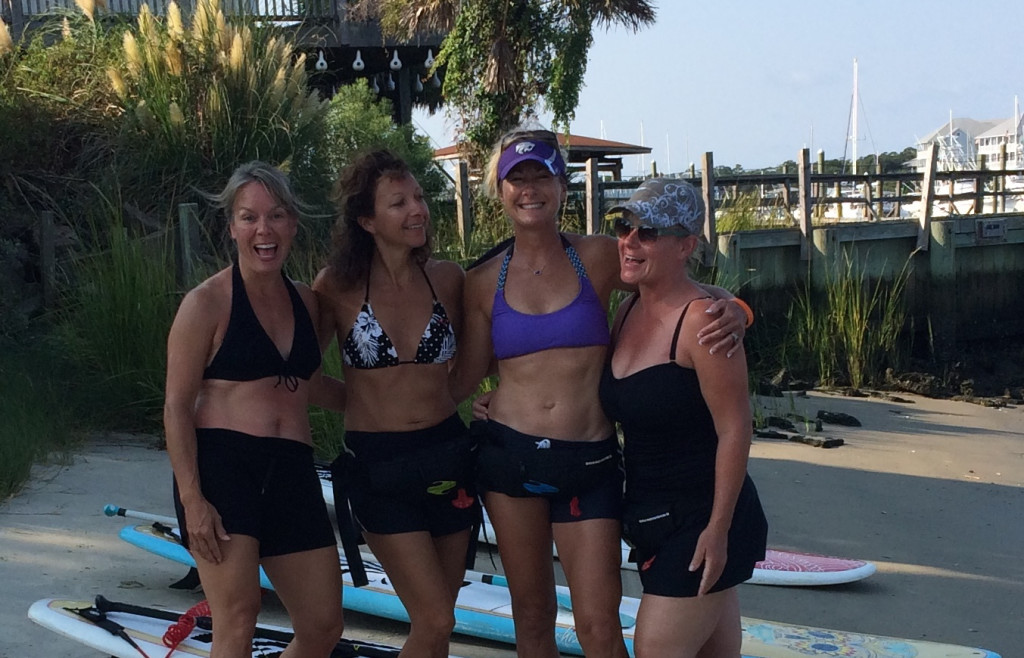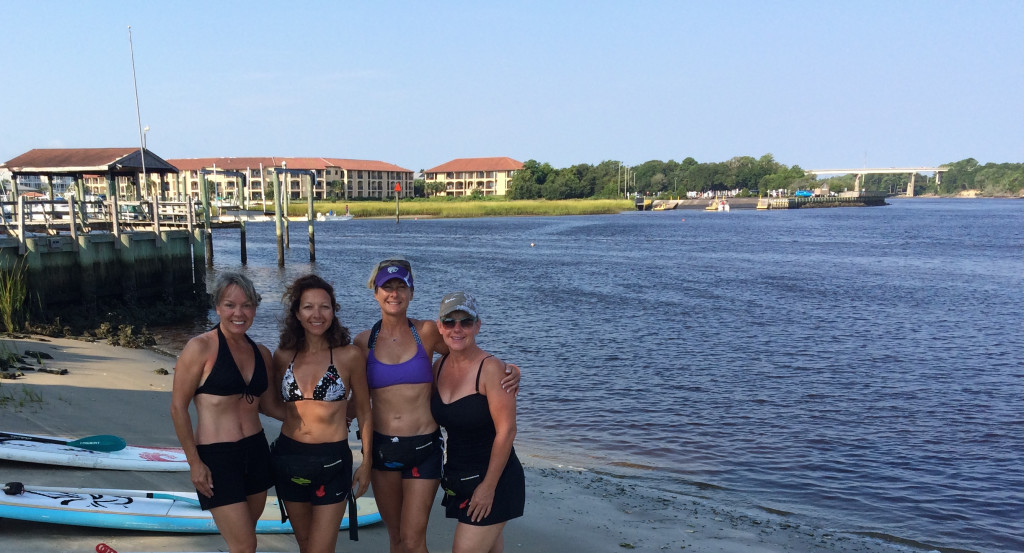 We paddled to breakfast and back to our start point. Then….back to the beach!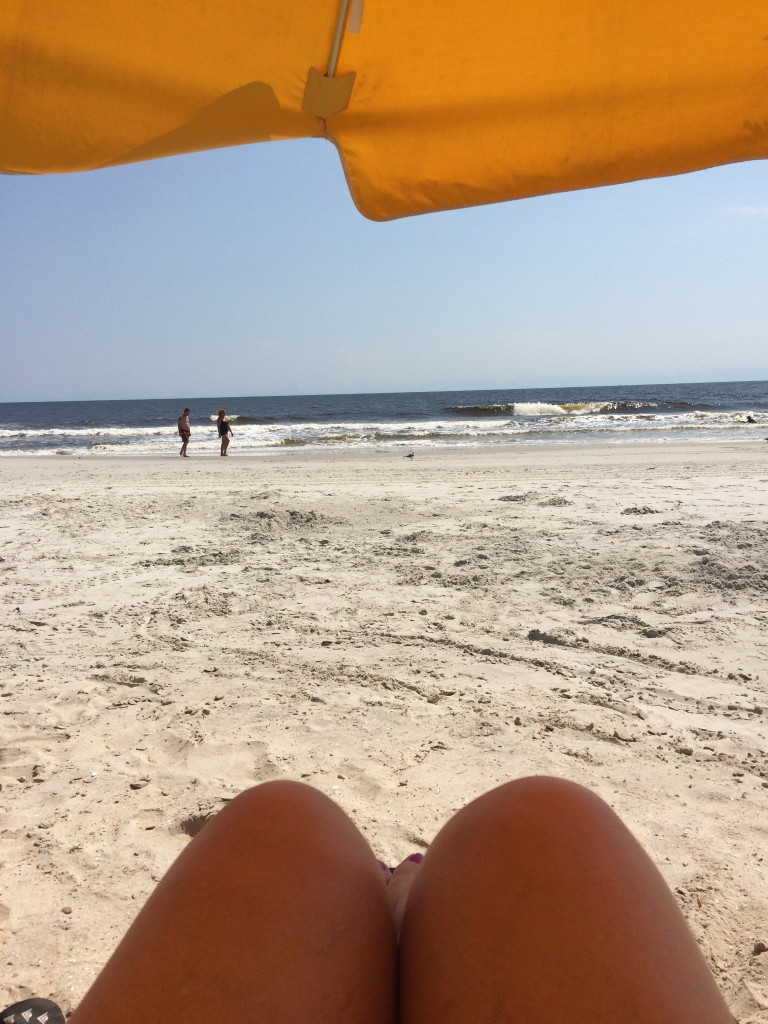 Playing in the waves.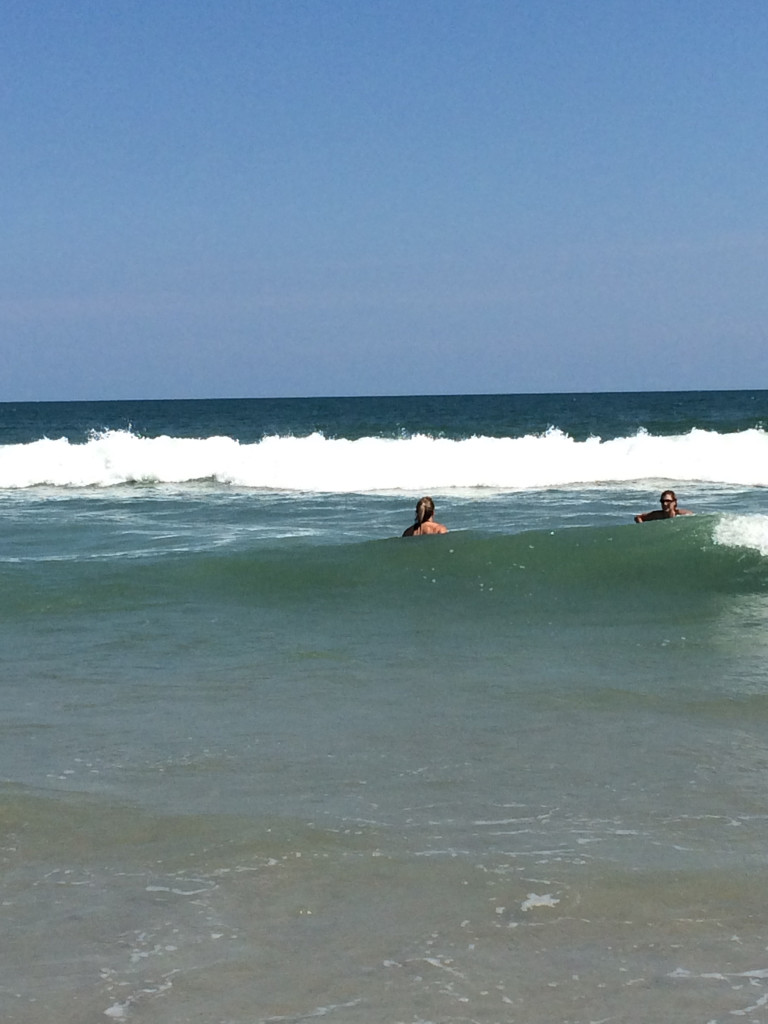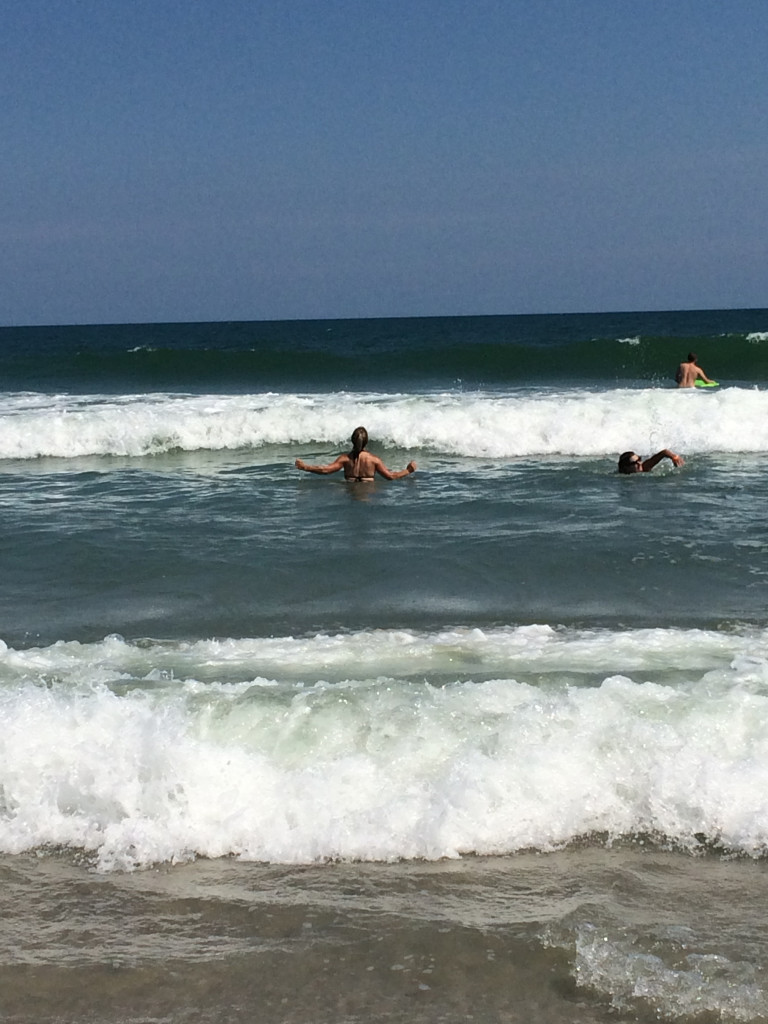 I have to say a big hello to Martha! Martha just celebrated her 85th Birthday and is beautiful! I hope that is okay to share Martha. You know you were all over Facebook on your birthday! You look amazing!
(Martha is Ashley's mom. Ashley is the one that grew up going to the Beach House.)
Hi Martha!! Ashley told me over the weekend that you read my blog, and I love that you are reading! Thank you! We had so much fun enjoying the Beach House this weekend.
It was hard to leave, but we hope to be back real soon!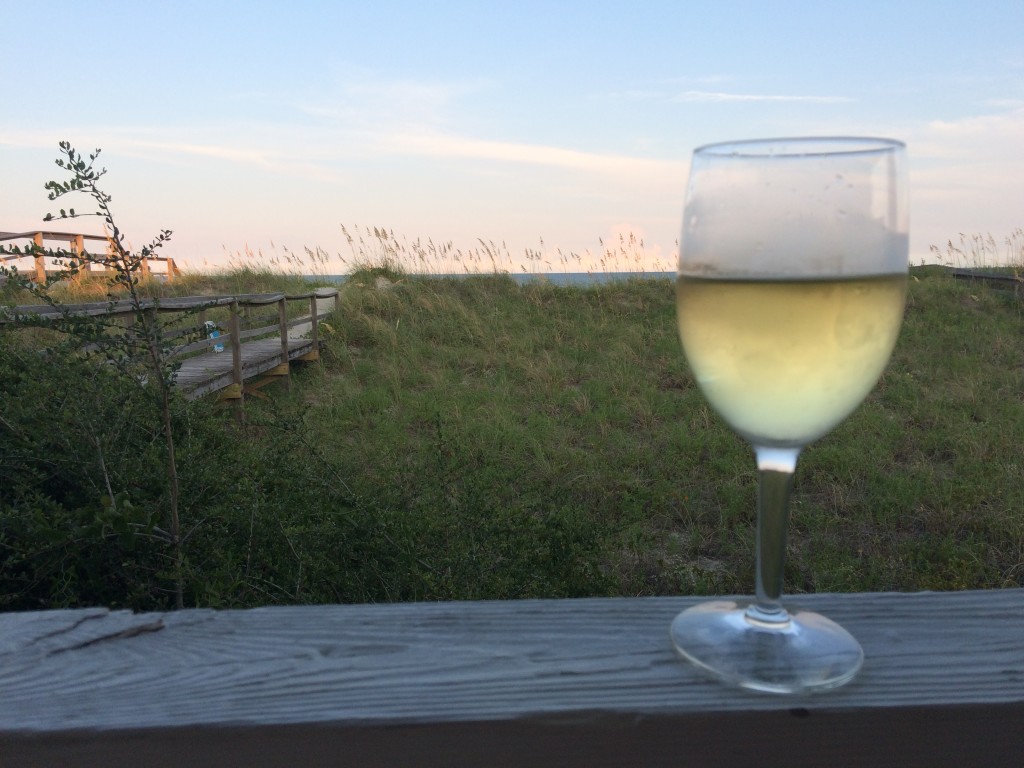 "love the life you live, live the life you love"