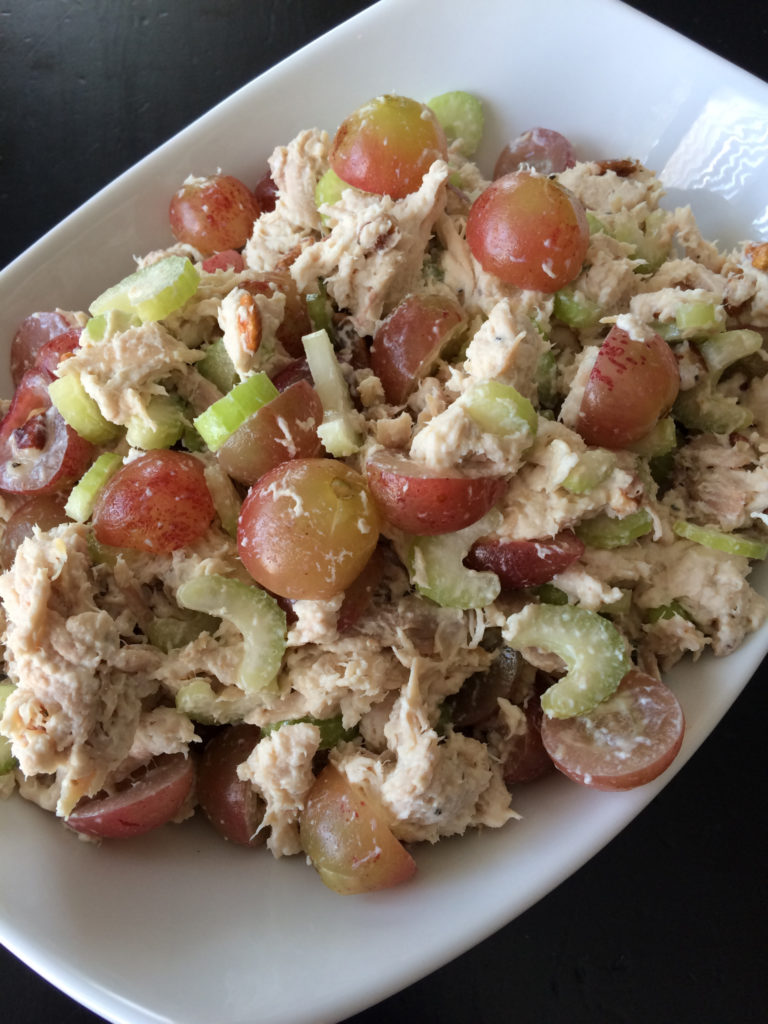 Is it Chicken Salad with Grapes, or Grape Salad with Chicken? Either way, it's delicious. I've bulked it up with Grapes to help keep the points low. The juice from the grapes also means you can use less Mayo and still have a great tasting Chicken Salad without it tasting dry. Bonus? It is really pretty with all of those big beautiful juicy grapes!
My favorite ways to eat this yummy Chicken Salad.
Wrapped in lettuce leaves with a side of carrots sticks for crunch.
Enjoy a Scoop of Chicken Salad with a side of Roasted Plantains or Baked Chips for a satisfying low point lunch.
Need a healthy appetizer? Slice up some thick Cucumber Slices and top with 1 T. of Chicken Salad.
Looking to make a pretty plate for yourself or impress the family? Cut the top off of a Bell Pepper and fill it with Chicken Salad.
This Chicken Salad taste great on a bed of mixed greens and makes a great lunch to pack the night before to take to work.
If you like your Chicken Salad creamier, simply add more mayo. Make sure to adjust the SmartPoints accordingly.
Enjoy!
Julie's Chicken Salad
2016-09-25 09:43:06
Serves 6
Ingredients
7 oz. Rotiserie Chicken, Dark Meat
9 oz. Rostissert Chicken, Light Meat
2 Cups of Grapes, Halved
3 Stalks Celery, Chopped
1/3 Cup Mayo (I use Homemade Mayo, but feel free to use a Mayo of your choice)
1/4 Cup (28 grams) Chopped Pecans
1/4 tsp Salt
Black Pepper to taste
Instructions
Combine all ingredients in a large bowl and mix well.
Chill.
Notes
This recipe makes about 6 cups of Chicken Salad.
One Cup = approximately 6 SmartPoints.
I like the convenience of a Rotisserie Chicken, but feel free to roast up your own chicken.
The Weight of My Weight http://theweightofmyweight.com/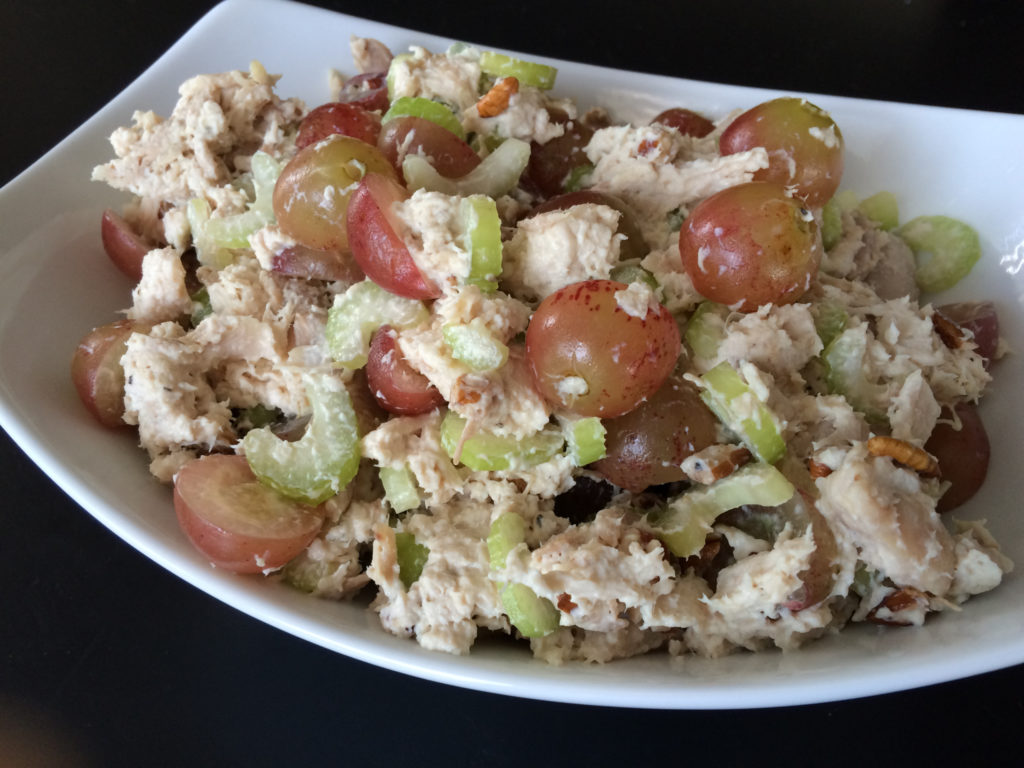 "love the life you live, live the life you love"