Occasionally, there's nothing better than a day at home in your pj's. Anybody else think so?
All of that organizing over the weekend made me think of a few more things that I could organize! lol. So, I did! In my PJ's.
I drank lots of coffee, I drank lots of water, and I didn't even think about getting dressed until well after 3:00 pm. I loved it!
I had decided to get outside, so I walked the dogs, then I took a walk with a friend.
After my walk, I started dinner. I had plenty of leftover Meatballs, but I had a weird craving for Beef Stroganoff? What the heck?
I'm sure I saw it on an Instagram feed or Facebook. Anyhow, I couldn't stop thinking about it.
Turkey, onions, celery, seasoning, broth, mushrooms and just a little sour cream.
I had roasted some potatoes and carrots to eat along side, then I just decided to add them to the pan. What can I say? I like a one dish meal.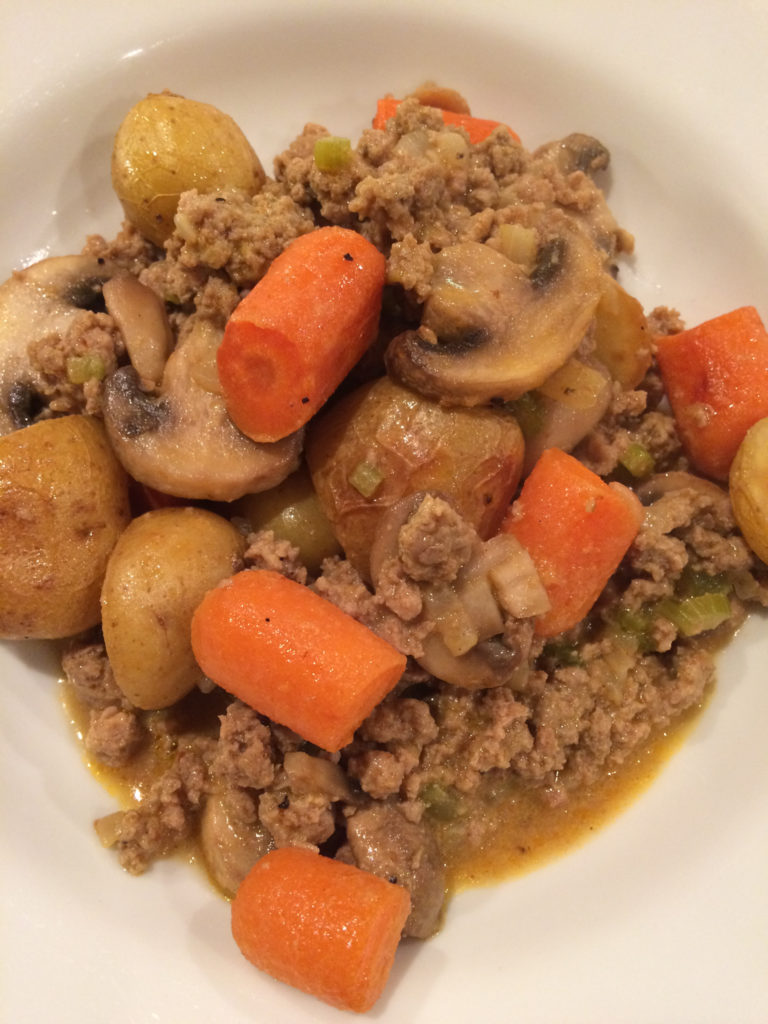 After dinner, Dancing with the Stars. I love that show! I wish that I were a celebrity JUST so I could dance on that show!
The rest of the week is crazy busy. It was great to have a PJ Day!
Have a great week!
Here are yesterday's eats….
Breakfast – 7 SP
I never buy Prosciutto, but I was trying to add a little variety to breakfast. I cooked two slices in the skillet and it was super thin and crispy! 3 SmartPoints for these two slices.
I heated up some of my Roasted Maple Delicata Squash and it was the perfect Sweet & Salty with the Prosciutto! Egg Whites topped with Avocado. It was a great combo!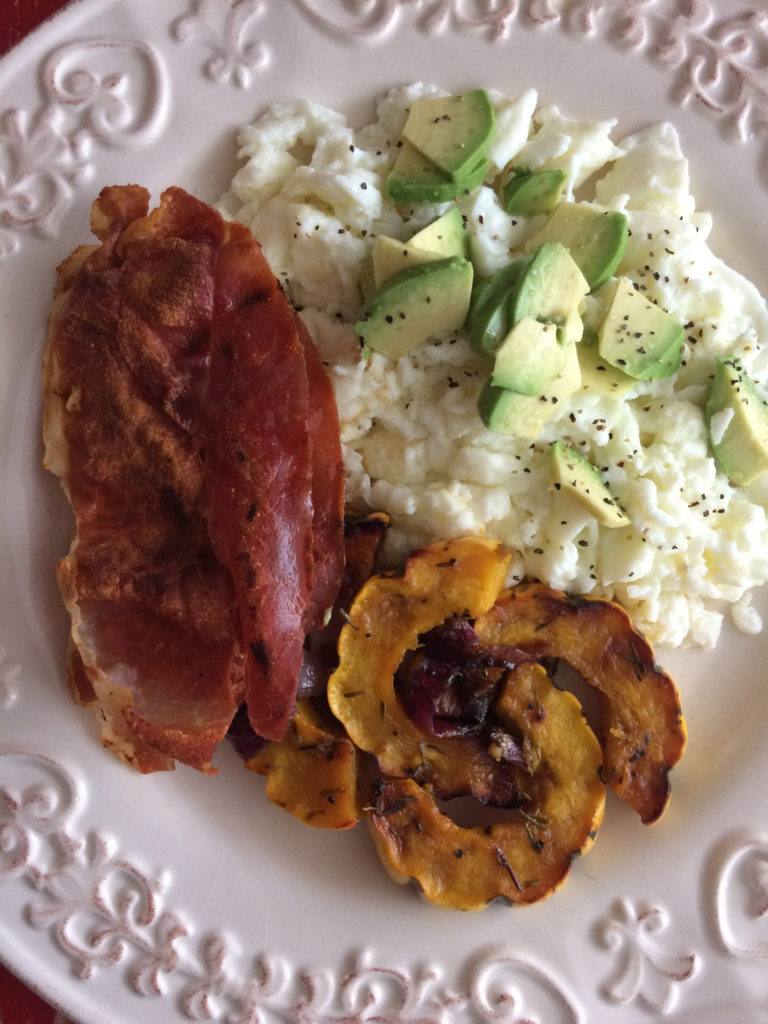 Lunch – 10 SP
Butternut Squash Soup with 4 oz Chicken added in and Un-Pictured Roasted Plantains that I dipped in it!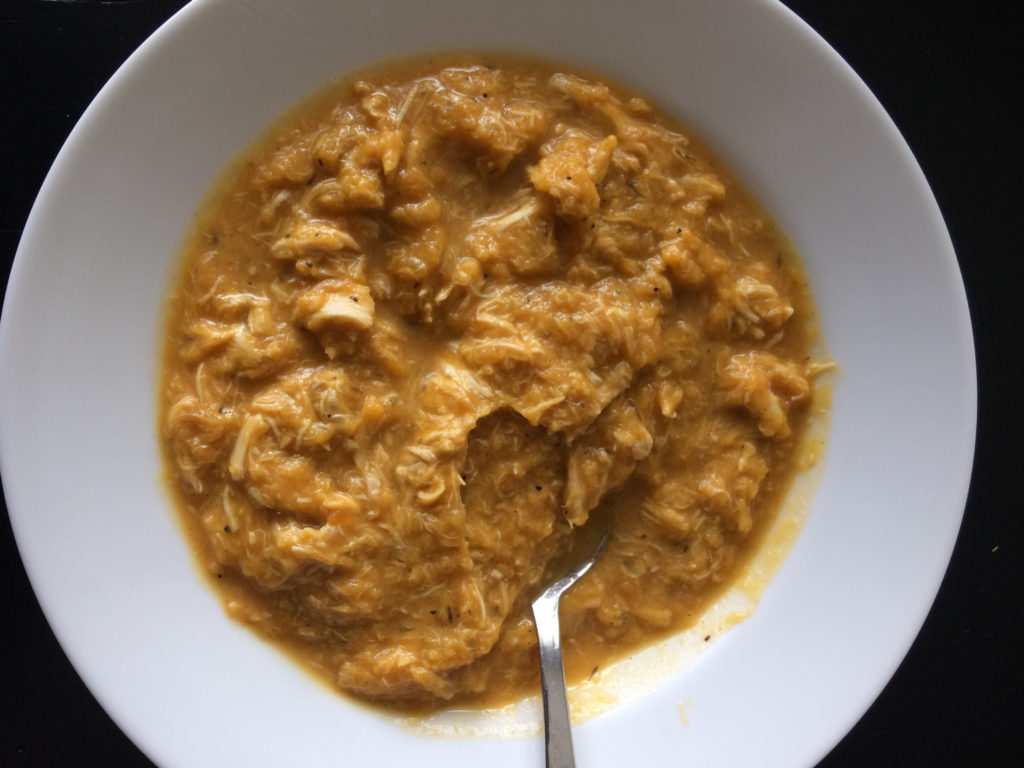 Dinner – 12 SP
Stroganoffy kinda something. 🙂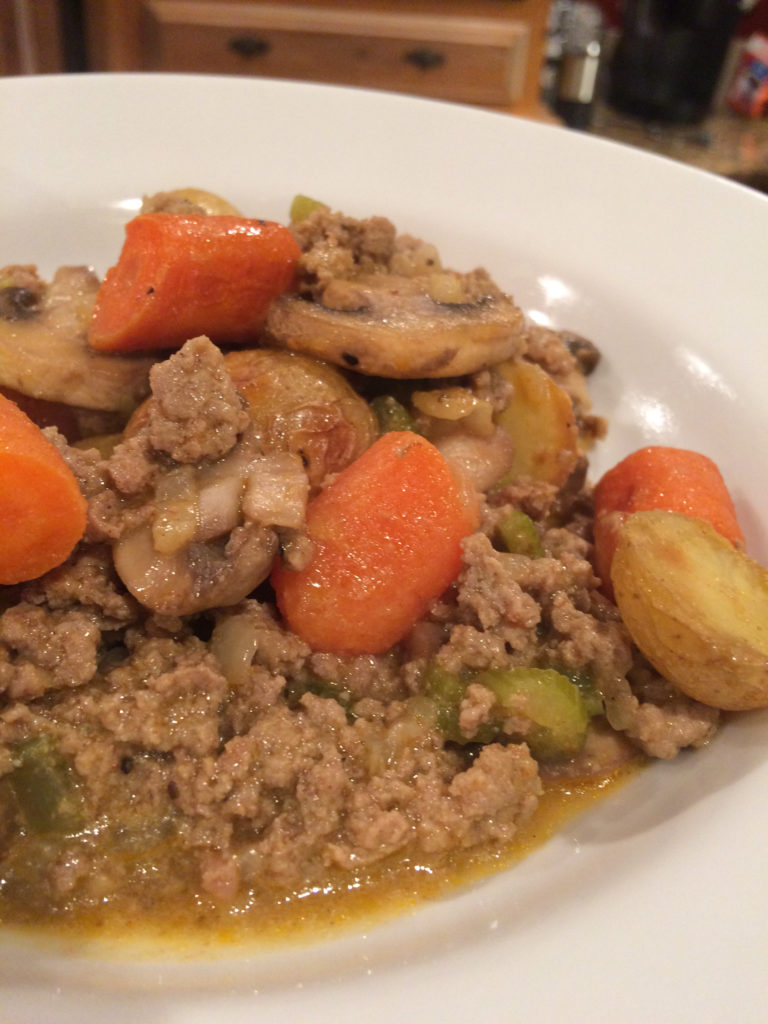 These are my 2016 Goals
Make time each week to Meal Plan
Drink 100 ounces of water each day
Exercise 5 days a week
Three Meals and One Snack, Daily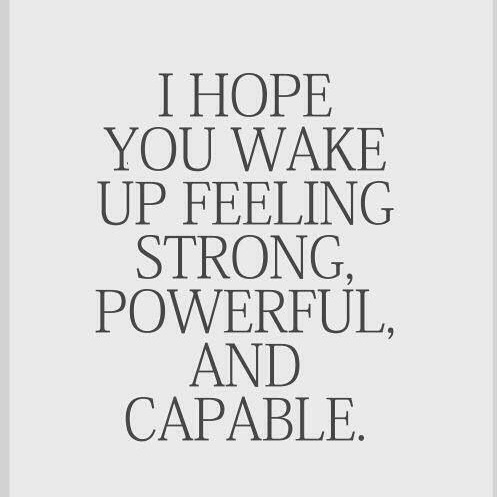 "love the life you live, live the life you love"