I am utilizing as many tools as I can in January to get back those healthy habits that went to the way side over the holidays. It obviously feels good physically to eat healthy, but it is also great for my mentality when I'm making healthy food choices, then tracking my success. Visualizing success can be great for the mindset.
After discovering the Blue Dots on the WW App (a way to chart days in a healthy eating zone), I've challenged myself to earn a Blue Dot every day for the month of January.
It's been a great first week!

I worked early at a couple of WW meeting yesterday morning. When I say early morning, that is no joke. I left my house at 5:45! You would have thought that would have sent me to bed early on Friday, right? Nope. I stayed up way too late watching TV and playing on Instagram. Needless to say, it was hard to get out of bed and I didn't leave myself enough time to make breakfast. I'm not sure I would have wanted anything that early anyhow.
I grabbed an RXBar for later.
I worked two meetings, then went to my mom's house for coffee. I had earned a FREE pastry on my Panera card, and I knew my mom would appreciate it, so I stopped and grabbed her a cinnamon roll. While there, I bought a banana and an apple for myself, along with a black coffee. I do love their Hazelnut coffee.
Mom had this beautiful cinnamon roll (each bite dipped in her coffee!!), and I had my fruit and coffee.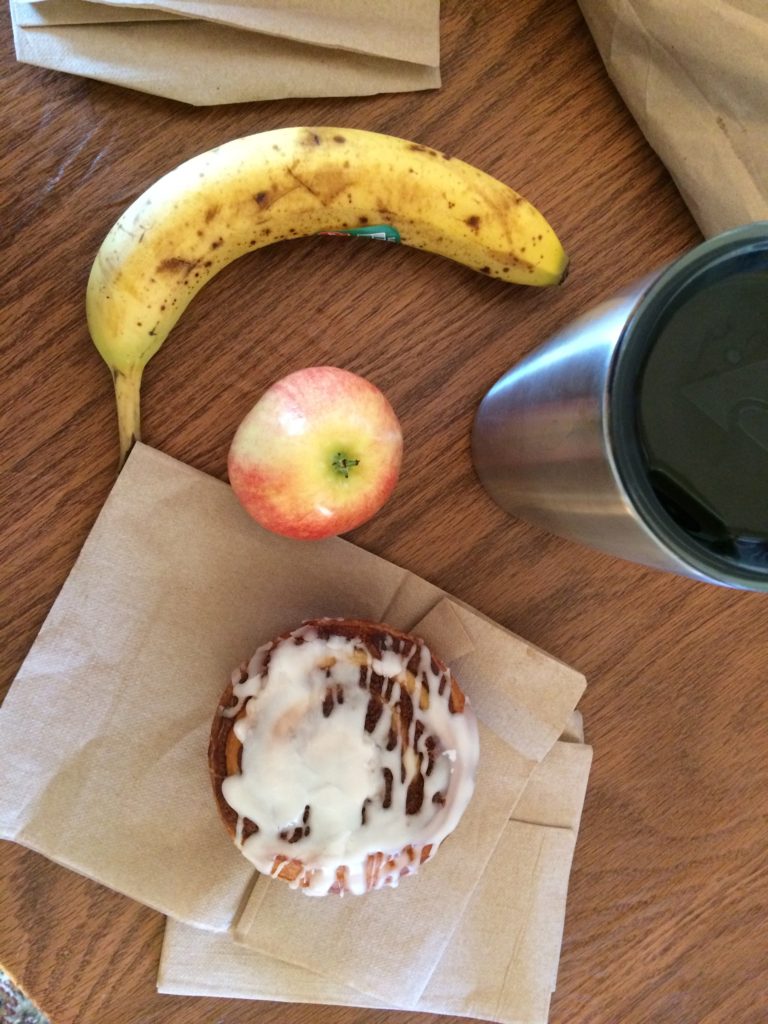 I spent about an hour and a half in my exercise room at home doing Yoga, arm weights and some time on treadmill. I don't work out as hard at home as I do in a class room, but it felt good to play around in there and take advantage of the space.
Happy Sunday!
Here are yesterday's eats…
Breakfast – 7 SP
I don't want to get into a habit of eating these daily, but they really do come in handy for an easy meal on the road!
Pumpkin Spice RXBar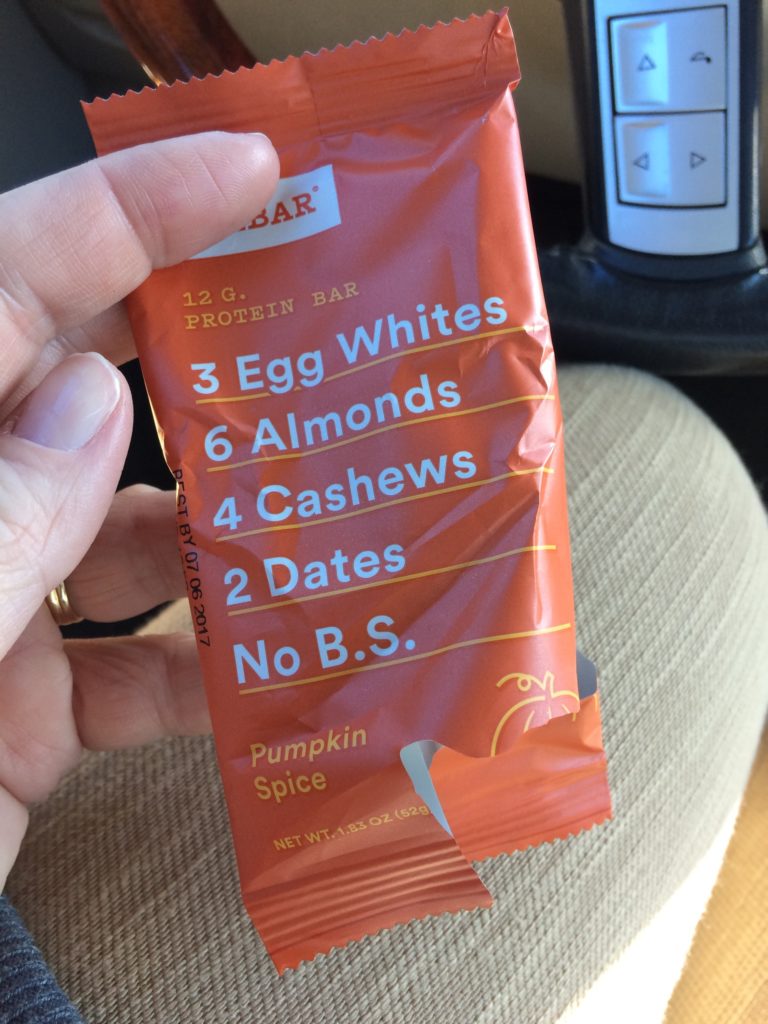 Snack – 0 SP
Banana, Apple and Black Coffee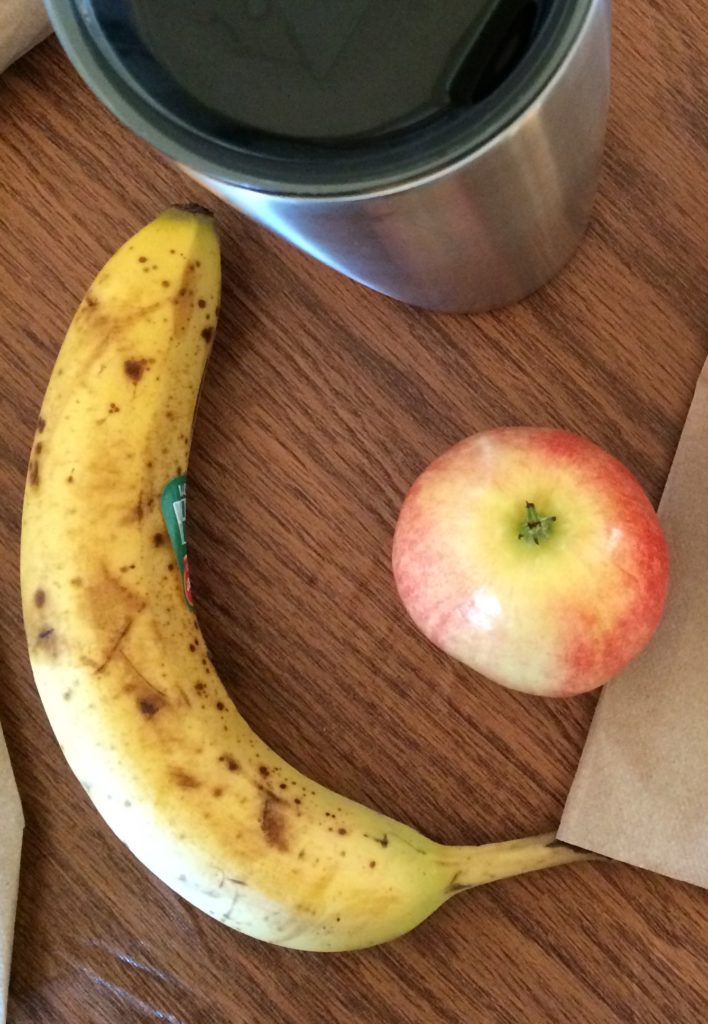 Lunch – 9 SP
Whole Foods Salad Bar. Chicken, Greens, lots of Zero Point veggies, a few root veggies, pico and guac.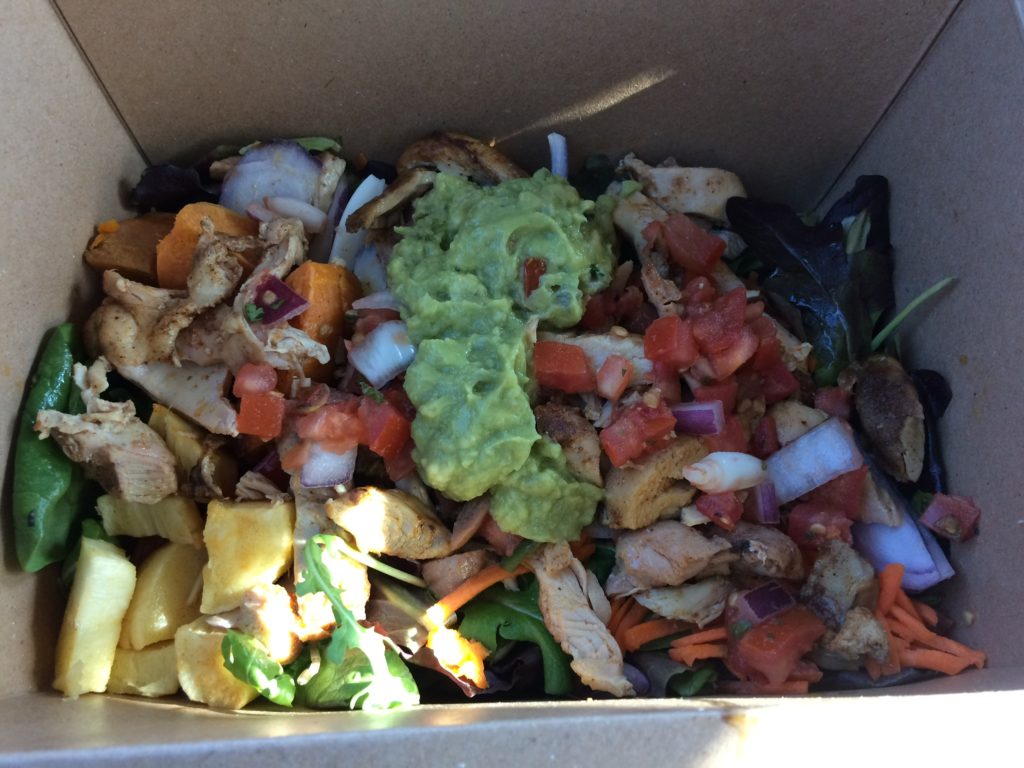 Dinner – 18 SP
A friend of mine sent me a salmon recipe via one of these videos floating around on Facebook.
I made two pieces in case Mike wanted to try it. Salmon isn't really his thing. He wasn't interested. It was so good, I ate the second piece too. Don't worry, he had a great big bowl of Fall Chopped Salad that we both love.
Salmon, Fall Chopped Salad and White Sweet Potato Rounds, and an additional un-pictured piece of salmon.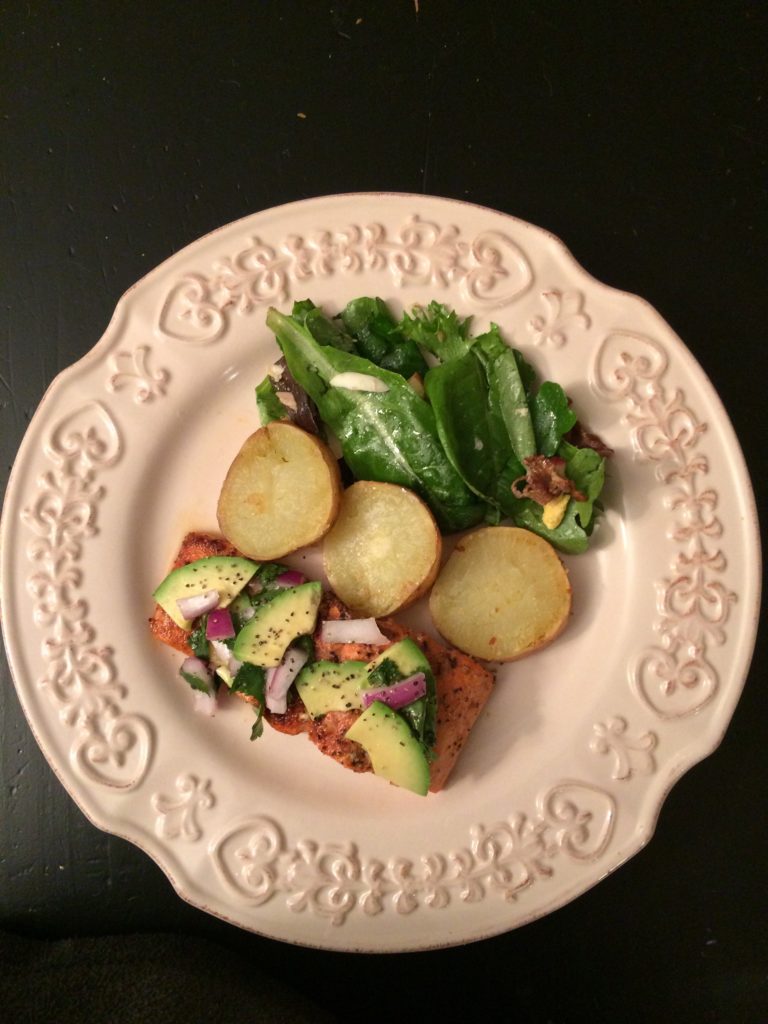 Daily SmartPoints Total = 34

2017 Goals
Make time each week to Meal Plan
Drink 100 ounces of water each day
Exercise 5 days a week
Eat three meals and one snack daily
FOUR 100 Mile Walking Challenges this year!
I saw this yesterday on Facebook, and it seemed worthy of a share.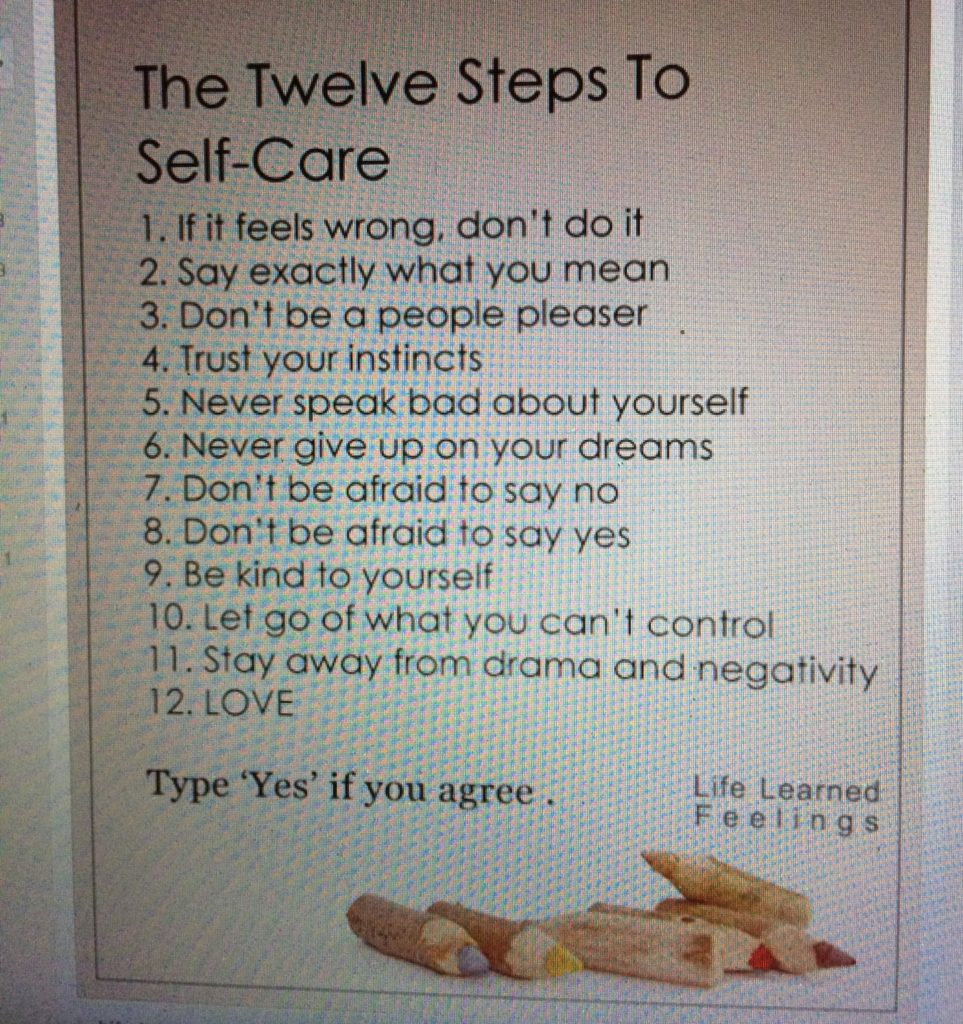 "love the life you live, live the life you love"