I am loving this weather, but I think we might in for some cooler temps this weekend.
I enjoyed a relaxing morning at home yesterday, then before heading to my cousins apartment to start going through things, I met a couple of girl friends for lunch on a patio. I even got out the flip flops!!
I took over 25 pictures of myself trying to express just how happy I was about this joyous flip flop event. I'm not even kidding. Sunshine makes me happy you guys and I'll be honest, I was feeling a little sassy yesterday. (Did I mention that I got a job as a WW Leader??? Feeling all sorts of giddy.)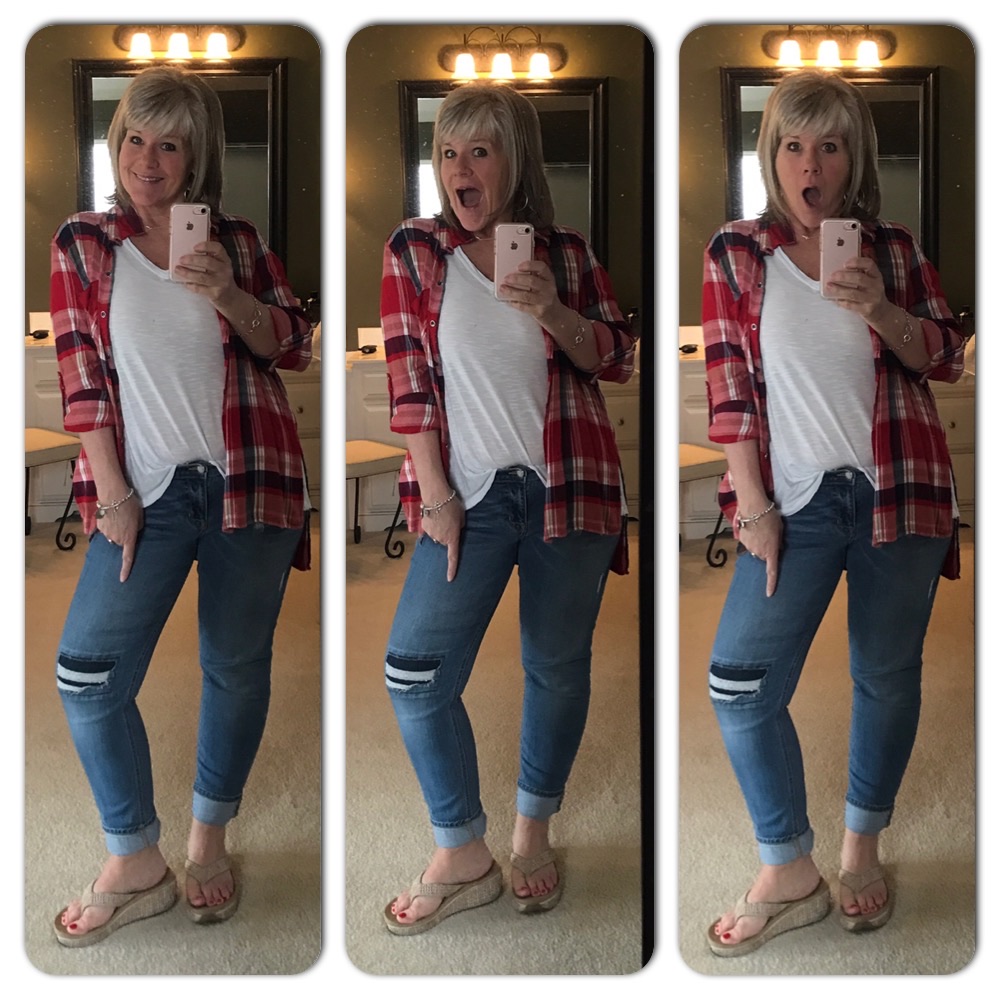 After lunch, a long packing and sorting day. It was one of those things that was just easier to get started on by myself. So that's what I did. So much work to do at that apartment in the next week. Ugh.
When I got home, I was hungry and pooped. The other day I bought fruit and meat and a few random veggies at the store. Nothing sounded good and I had no meal plan for the week. Well, we've continued to eat out and now we have this fridge full of meat that I planned to cook so I didn't freeze any of it.
Last night I lit the grill, solved that problem and we ate on the deck.
Chicken, Flank Steak and Burgers to fill up on this week! (or freeze)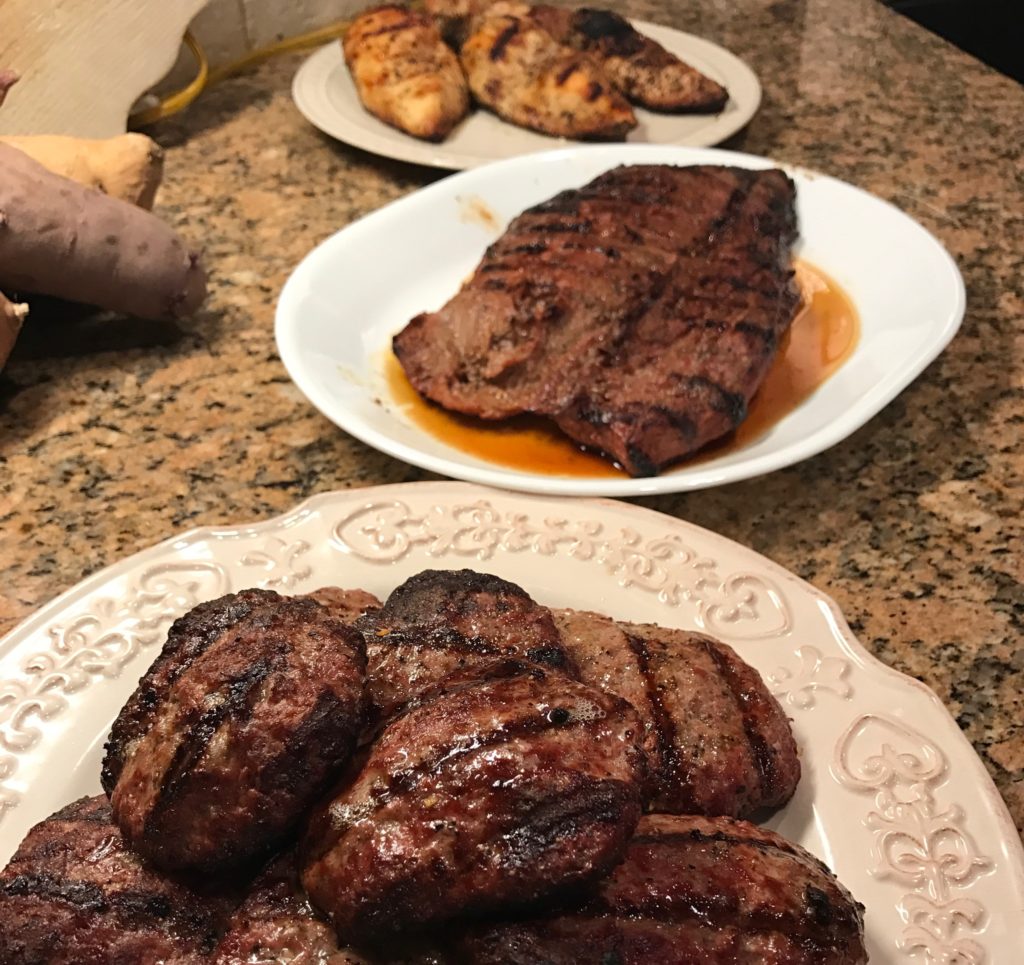 I gotta run. I'm a working girl today. Have a great day!
I didn't take the time to look up points yesterday, but I got my veggies in and I think I'm good.
Breakfast
I did not eat breakfast outside, but only because I didn't think of it!
Oatmeal with fruit and 1 T. Almond Butter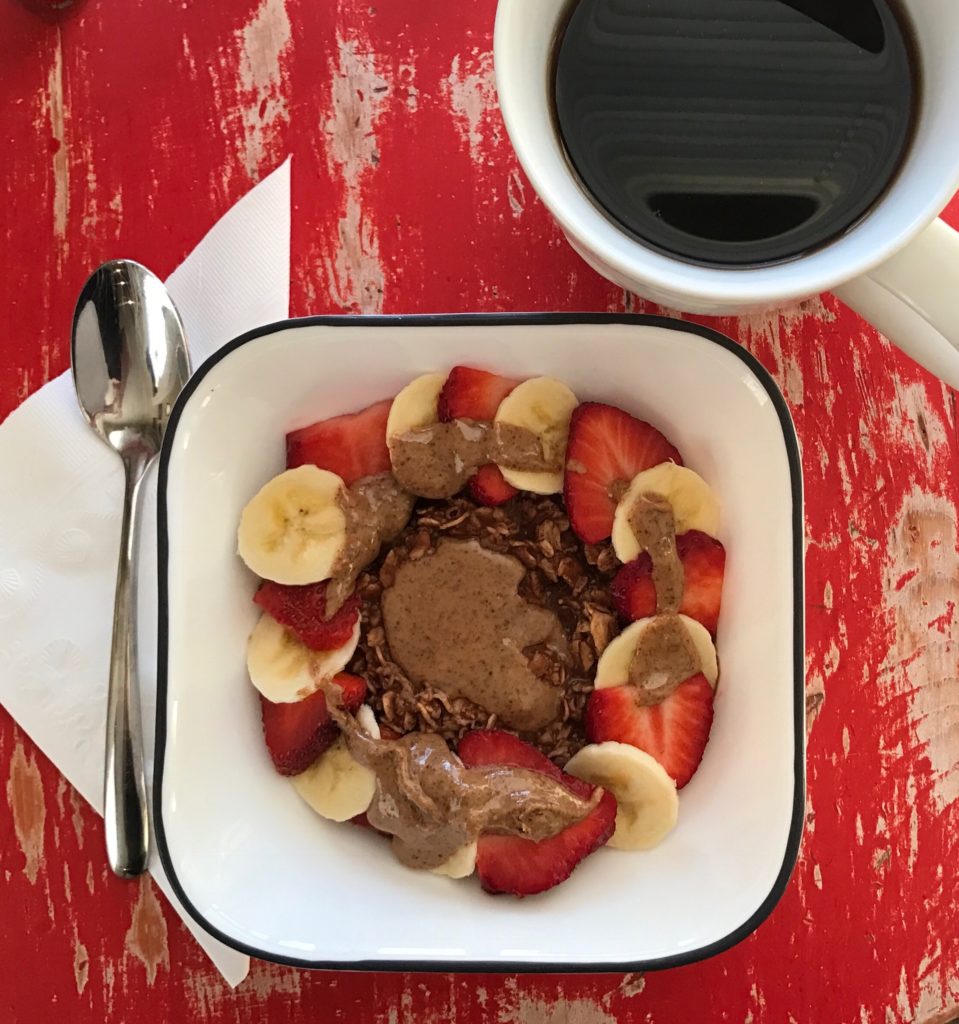 Lunch
Salmon Salad with Olive Oil and lots of water to drink.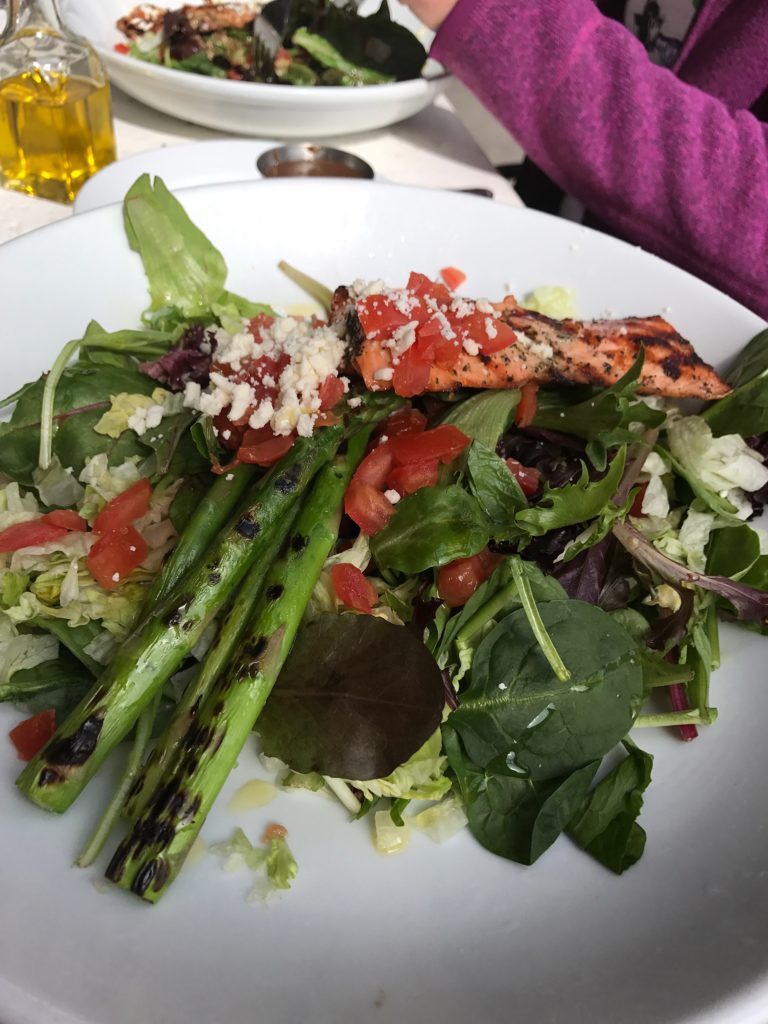 Dinner
Wine….and I decided to go with the flank streak and have a salad topped with tomatoes and avocado and I made some of Trina's Homemade Creamy Garlic Dressing.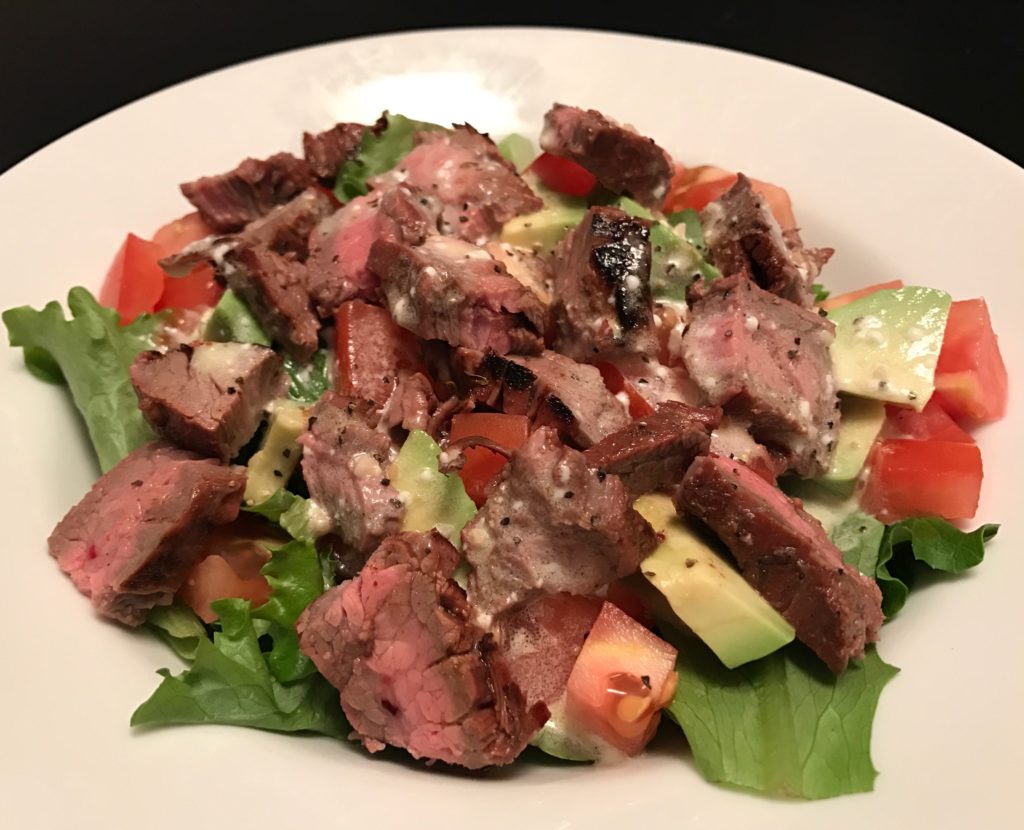 Daily SmartPoints Total = ?
2017 Goals
Make time each week to Meal Plan
Drink 100 ounces of water each day
Exercise 5 days a week
Eat three meals and one snack daily
FOUR 100 Mile Walking Challenges this year!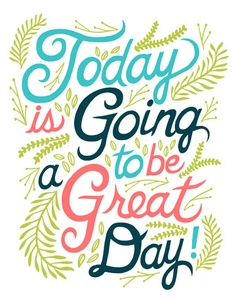 "love the life you live, live the life you love"