Saturday was a great play day and the morning started off with the Dirty Girl Adventure hike. It was just a tad chilly and windy when we got started, but we knew after we walked for just a few minutes, that we would start shedding layers, and we did.
And we're off……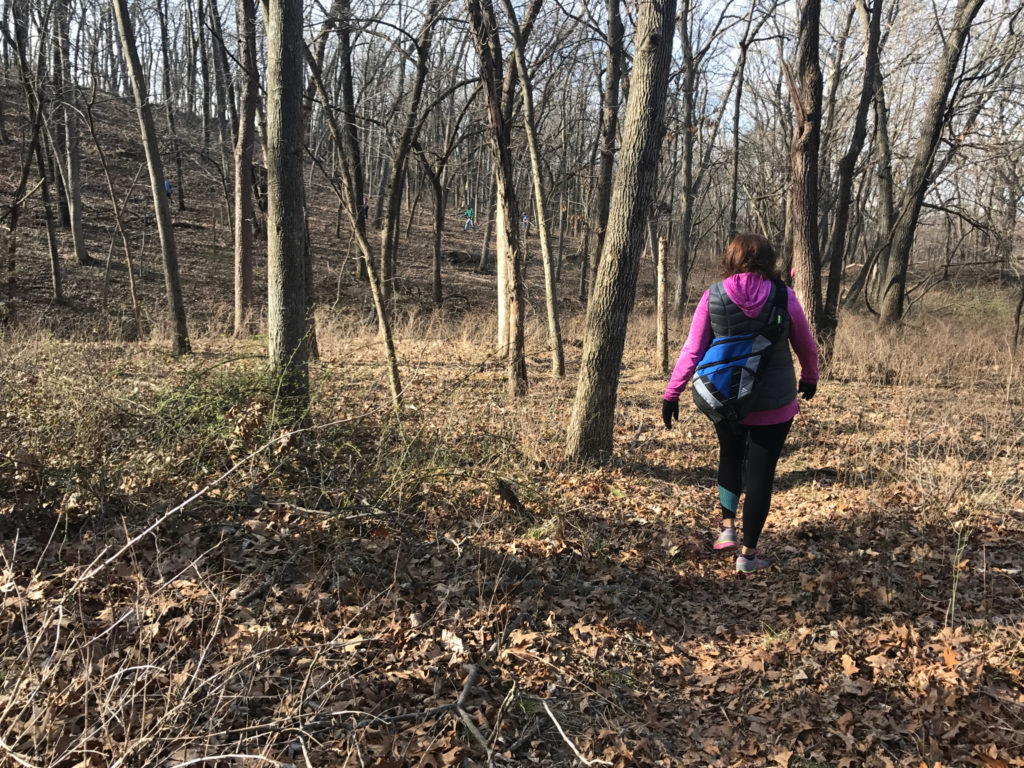 The weather ended up being absolutely perfect!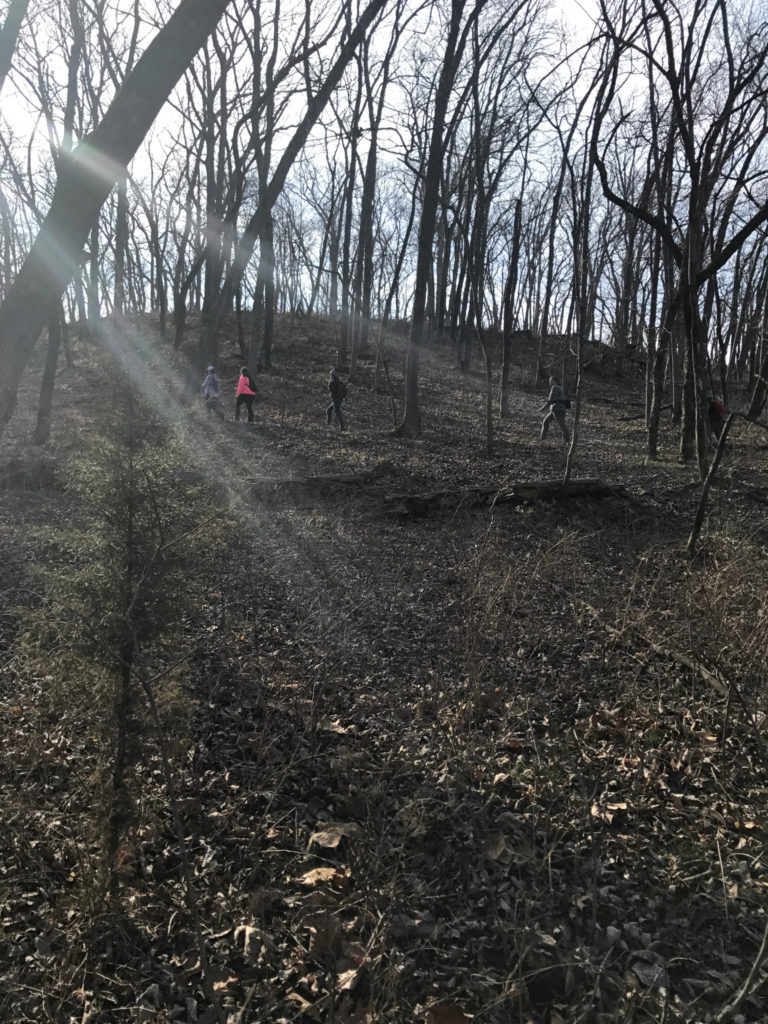 It wasn't a hard hike, but it wasn't all Kansas flat lands either. A few slippery leaves and rocks along the way. I borrowed a walking stick. Now I want one of my own.
These are just a few of the dirty girls. I'd say about thirty showed up for the hike?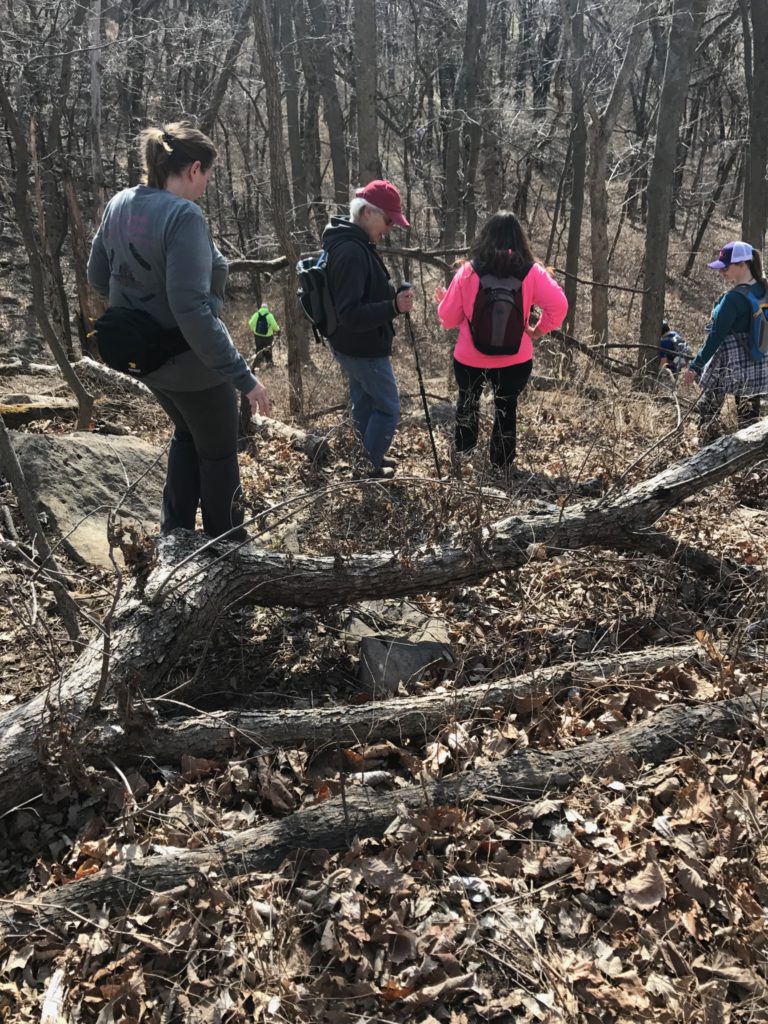 We had some great views.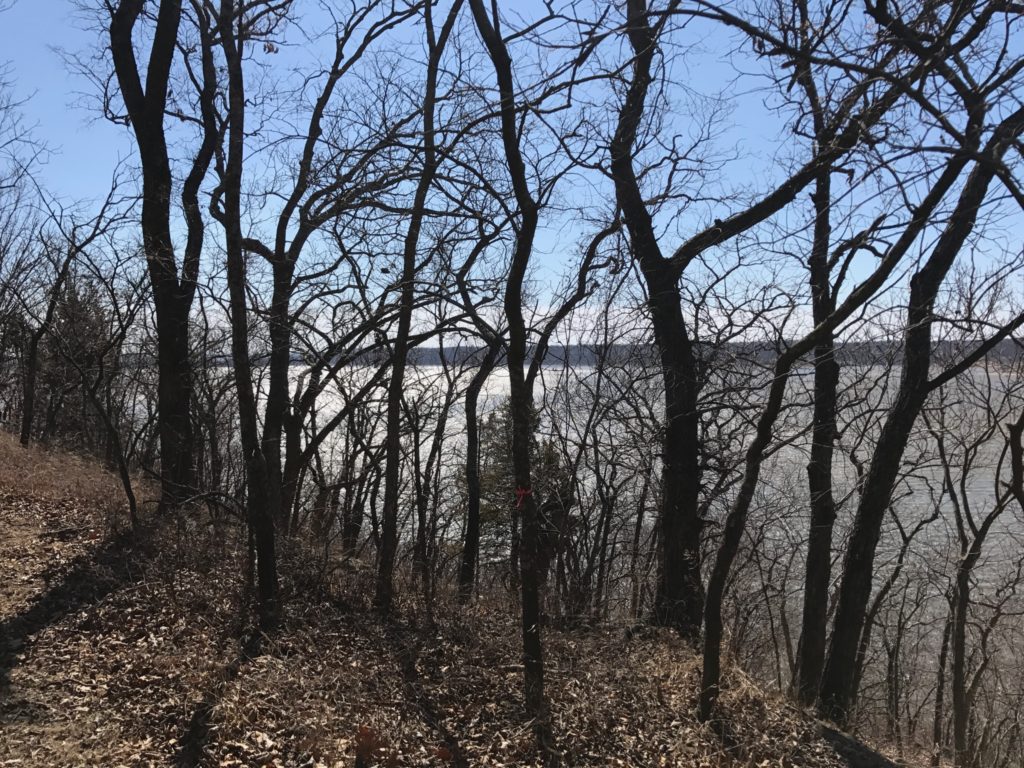 After the hike, lunch by the camp fire, which was actually a very small fire due to the lack of rain and the red flag warning. Still, there was a fire and I do love an outdoor fire.
Lunch was SUPER WW friendly! Roast Turkey with tons of veggies and fruit and a cold beer.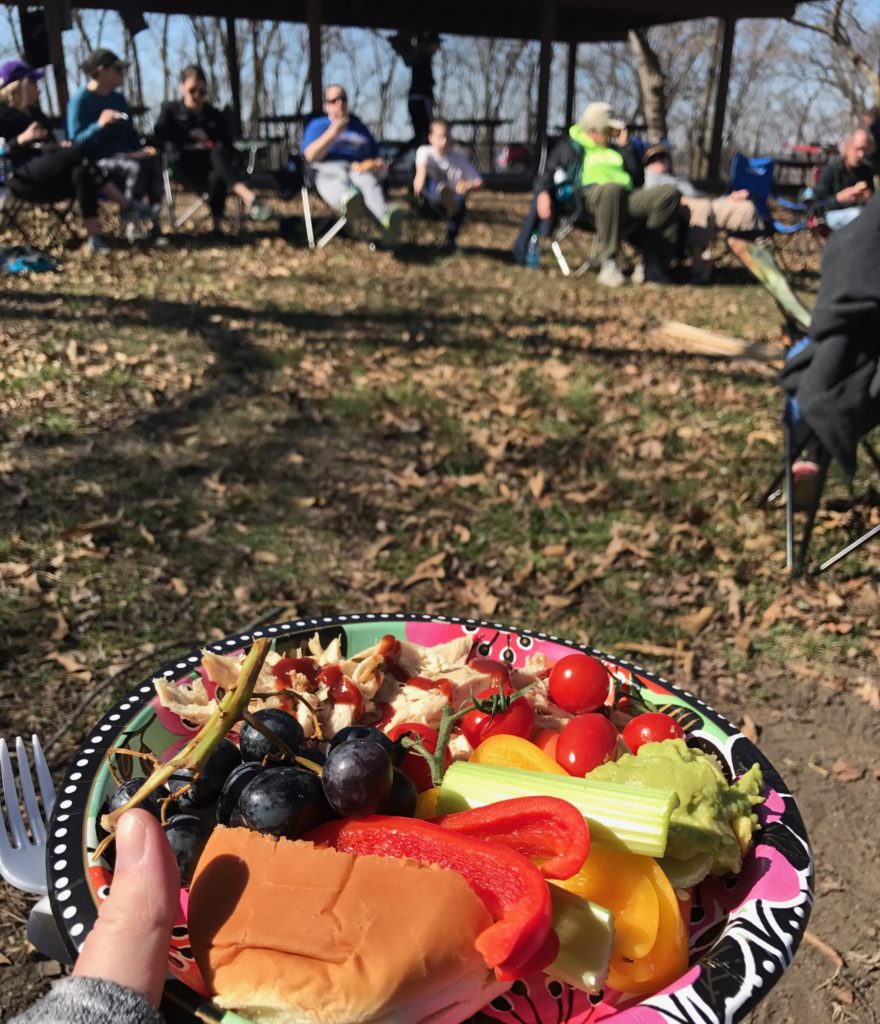 After wrapping up with the Dirty Girls, we decided to take advantage of the beautiful day and stop at a little Kansas Winery on the way home. After a wine tasting, we ordered a glass and sat outside in the sunshine just outside that door.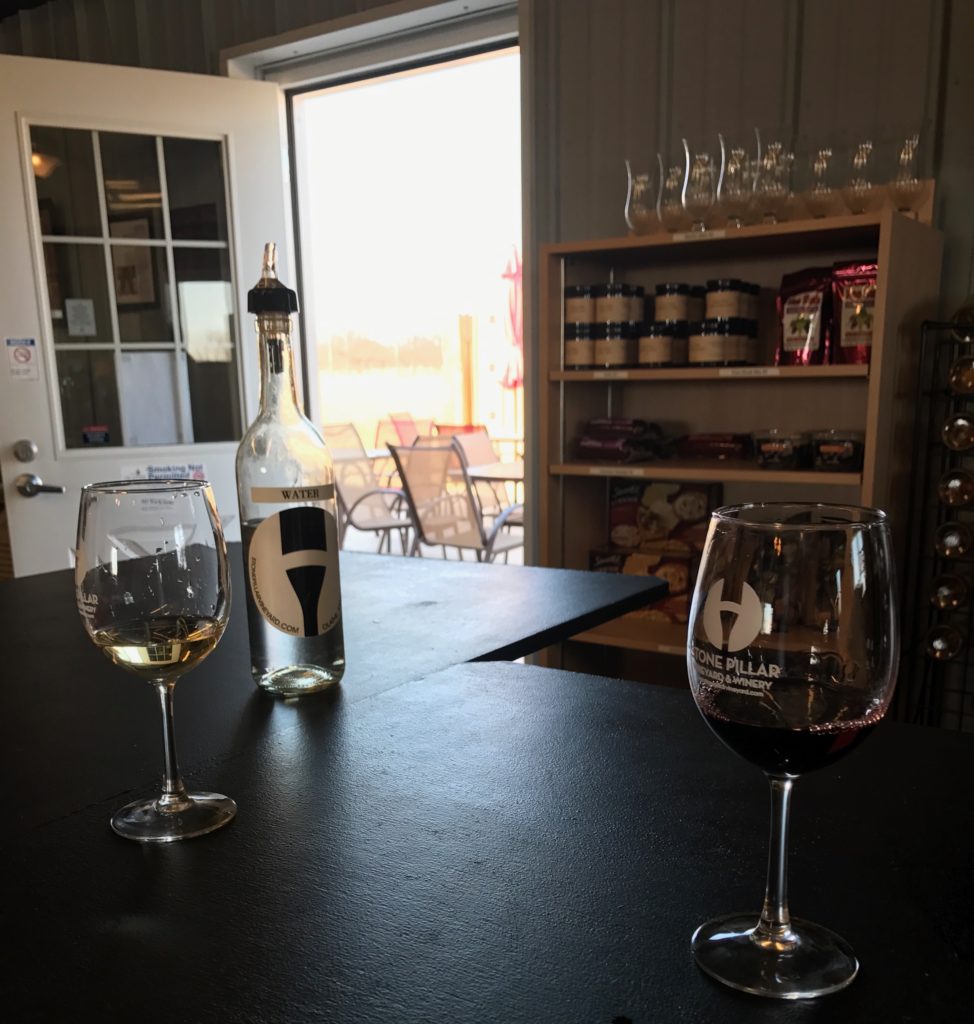 I still can't get over all of the wineries in Kansas.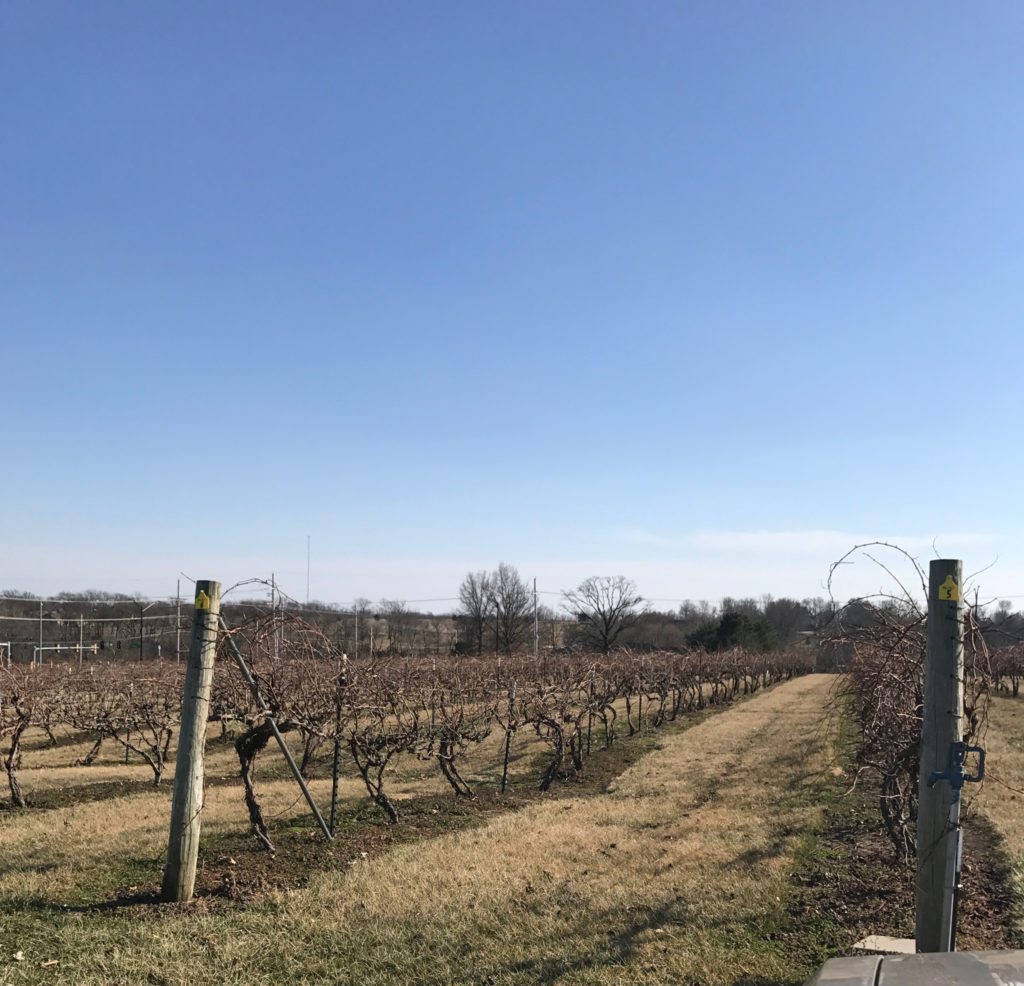 It was a great Saturday with this Dirty Girl and I'm looking forward to our next Adventure!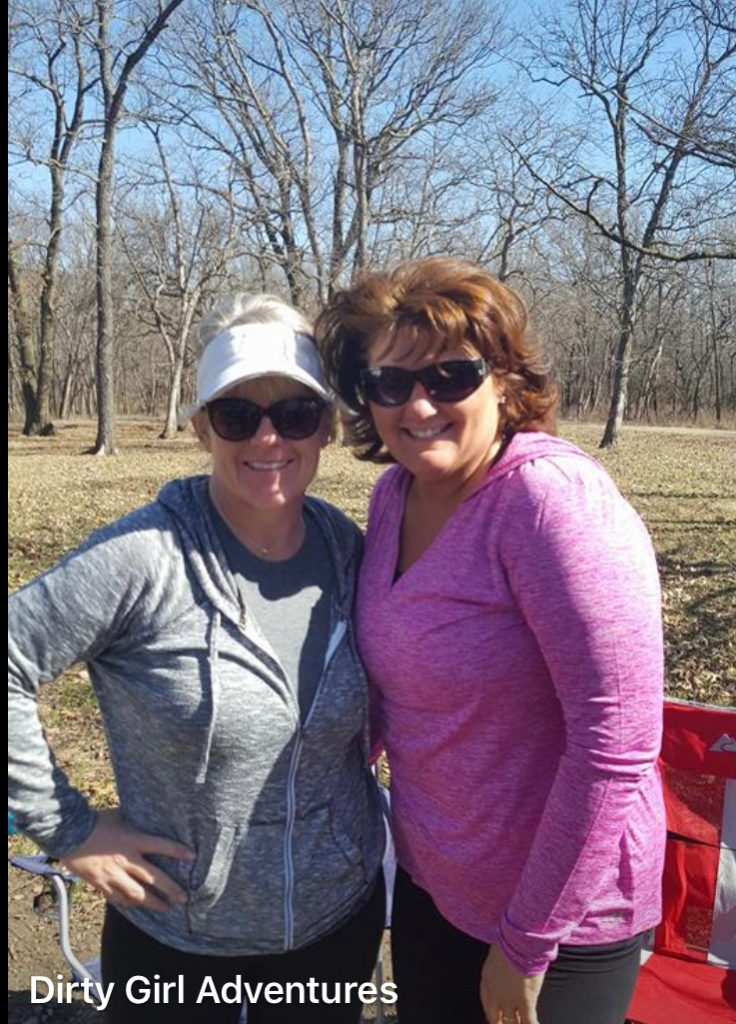 I came home and took a two hour nap. It was a good day.
Sunday was a work day.
I had a trail of my cousins stuff from the garage to the dining room to the steps to the basement.
I had WW products and paper work all over the dining room that were delivered this week. I'm looking forward to my experience with my Weight Watcher At Work meeting, but figuring out how to organize the product and necessary forms that I need to keep on hand, was not something I had thought through. Egads.
I had a very bare fridge to fill and an overflowing laundry basket to tackle.
Mike had a chore list of his own. Remember when he washed all of the windows, inside and out, a couple of weeks ago? He took off ALL of the screens too and several of them needed to be replaced due to hail damage (like 5 or 6 or maybe even 7 years ago!). Yesterday he put all of the screens back on the windows.
After that fun job, he did his favorite job of the year. (I misspoke in November when I said that putting up Christmas lights was his favorite job. That is his second favorite job.) His FIRST favorite job is to cut down all of the tall grass each Spring.
Look at how much fun he is having here. I pretended like I was taking a selfie. I was posing like crazy, just to get this shot of him doing one of his favorite things.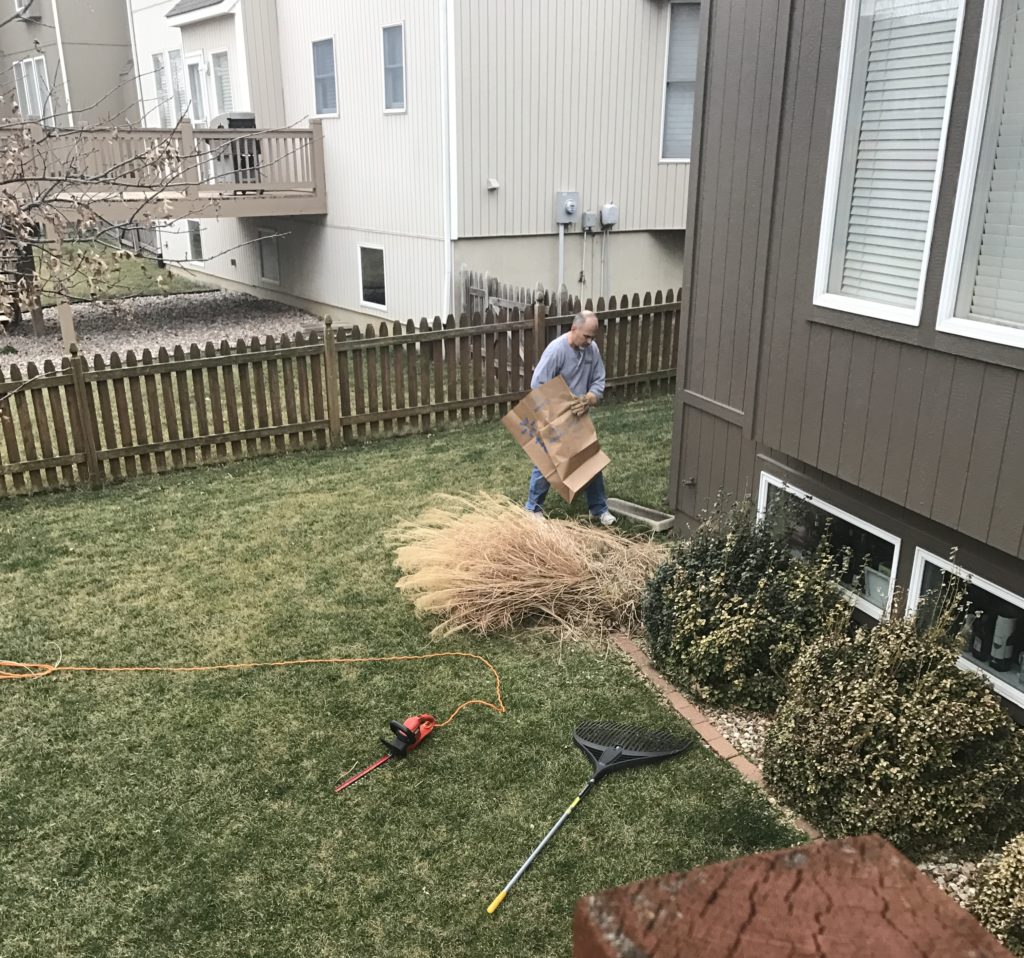 Here, the wind is blowing the lawn bag that he is trying to fill with the cut grass. Instead of helping, I'm snapping photo's. I am so mean. Hey, I had my own chores to do.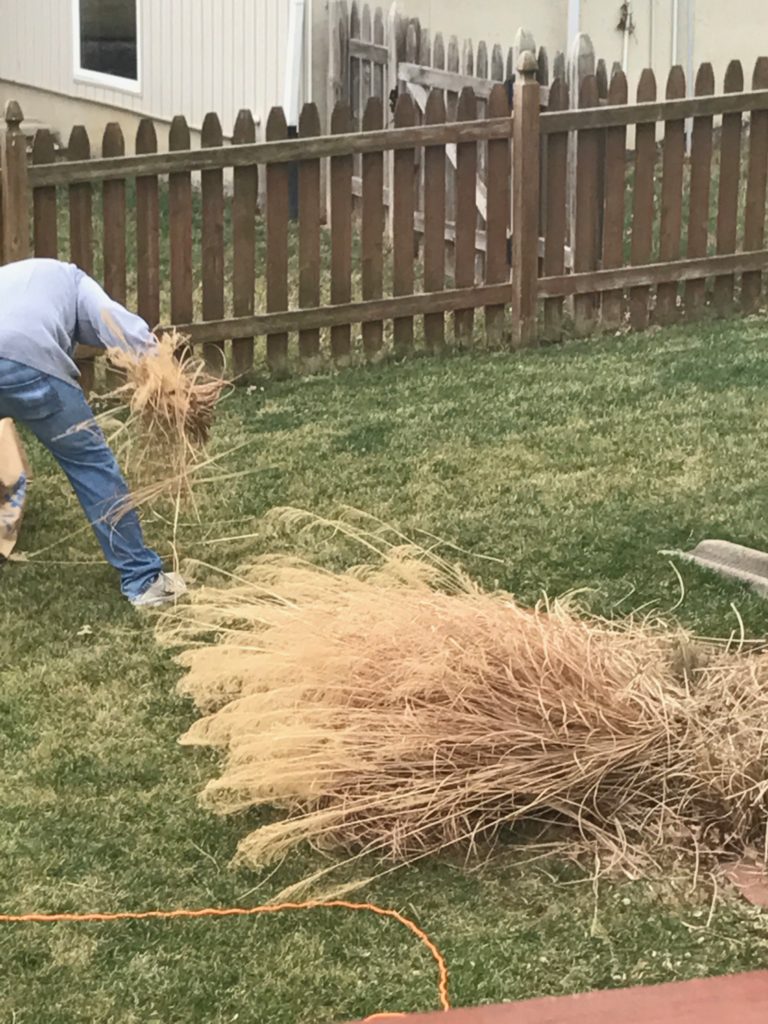 When I wasn't snapping pictures of Mike laboring away in the back yard, I was organizing the basement and one of the spare room closets. I am happy to say that I can now see my dining room table again, I found a perfect spot in the basement to store my cousins belongings and I came up with a pretty organized solution in a bedroom closet for my WW products.
I wish that I had a fitbit, because I would love to know how many times I went up and down the stairs. Tess thinks that I should get one. I'm pondering it.
I got to the grocery store first thing, I tackled that laundry basket and I even got in a walk and cooked dinner!
Saturday night, after my nap, we watched Manchester by the Sea, and as much as I do love Casey Affleck (Best Actor) and think he did a great job, I didn't care for the movie at all. I was expecting it to be depressing (I had heard that many times), but the whole movie moved too slow for me. It was over two hours long, and I'd recommend something else if your'e looking. But that's just me.
Sunday night, we watched Moonlight, with Mahershala Ali (Best Actor in a Supporting Role AND Best Movie!), it was not at all what I was expecting, and I didn't like the end. The acting was however great!!
Lol. Those are my unprofessional movie reviews.
I actually counted my points yesterday and tracked my food!!
Pre-Breakfast – 4 SP
I rolled out of bed, threw on some sweats and went to Target for a few groceries. When I caught a glimpse of myself in one of the mirrors, I filled my cart quick and got outta there.
Before I had looked in the mirror, I ordered this to have while I casually strolled a few aisles. Somebody needs a manicure!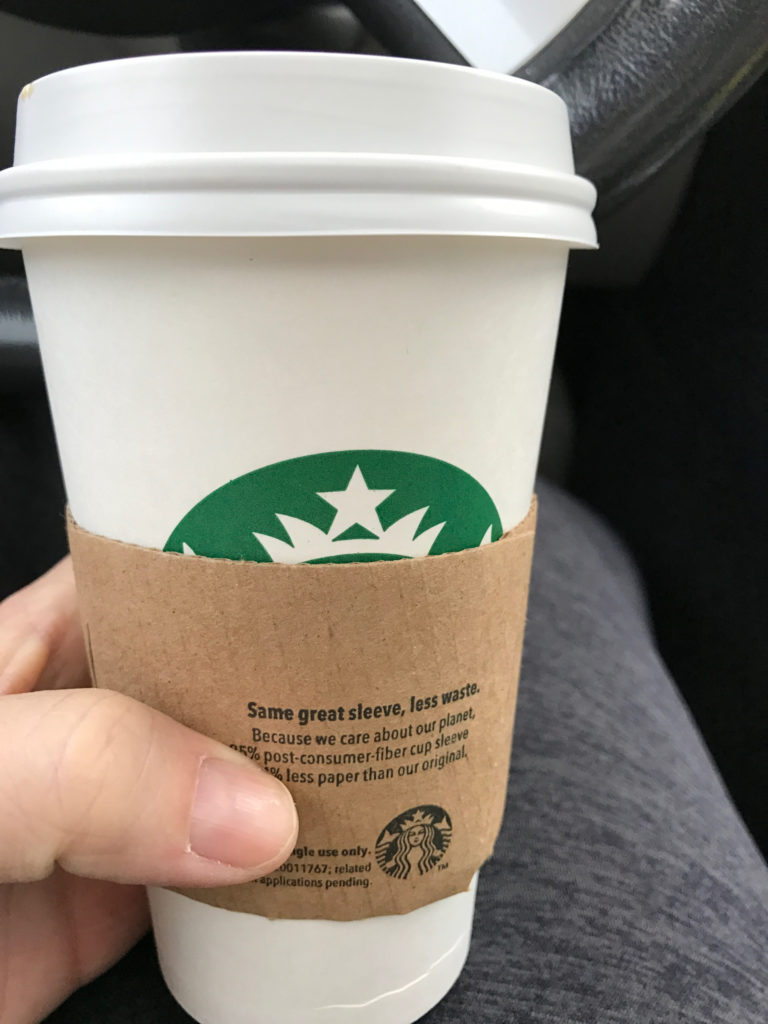 Breakfast – 11 SP
Egg White Omelet topped with Smashed Avocado, filled with Red Bell Pepper, Onion, Sweet Potato and Asparagus with a Pear sprinkled with Cinnamon.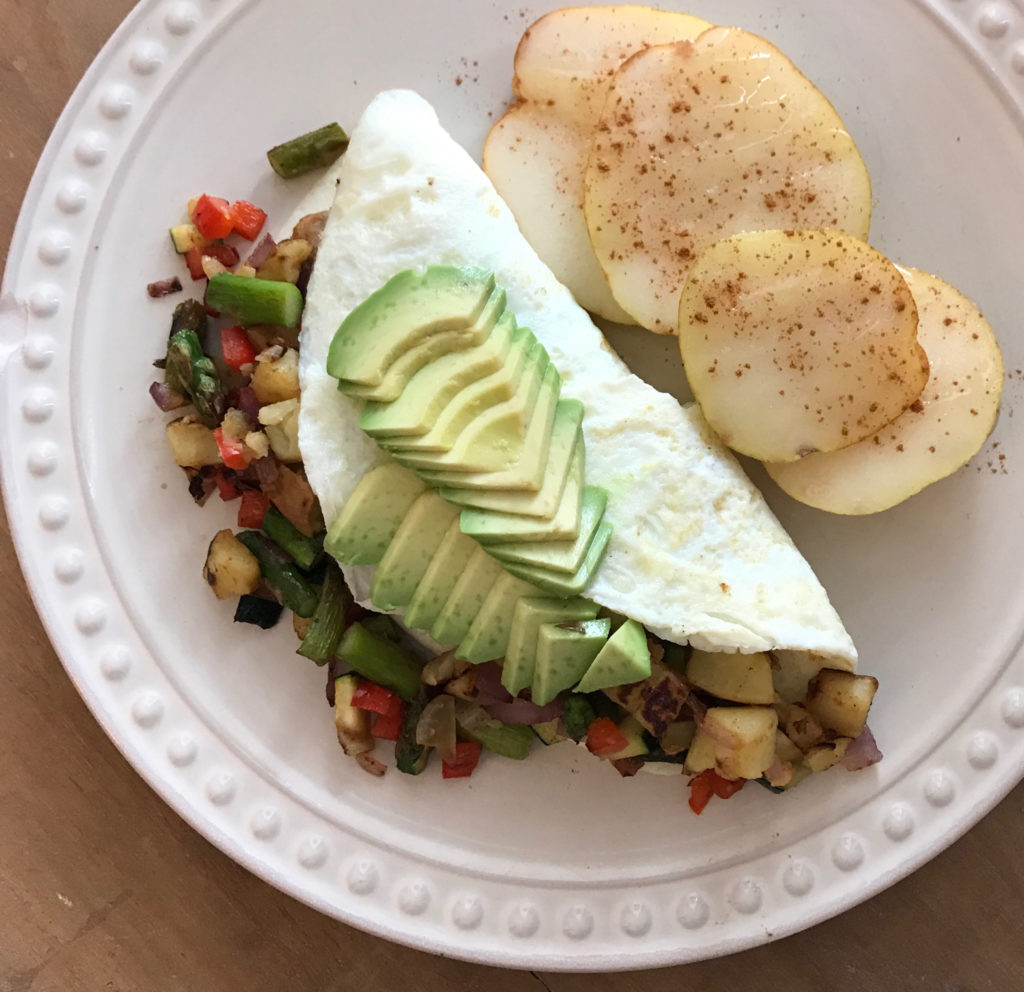 Lunch – 7 SP
Tuna Salad bulked up with diced Apple (I love the sweet and crunchy with the added apple), veggies and fruit.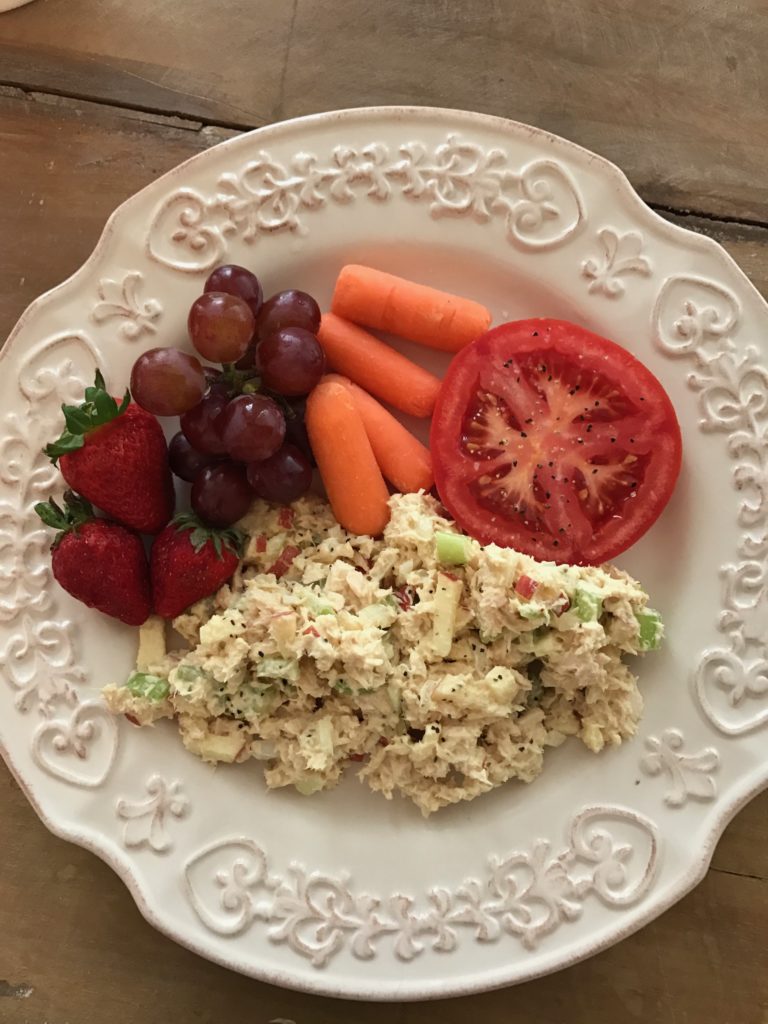 Dinner – 13 SP
Burgers on the grill, topped with Smashed Avocado and a tomato slice, Roasted Cauliflower, Baked Sweet Potato Fries and grilled Asparagus.
5 days in on the 100 Mile Walking Challenge for the month of March. I've walked 5 miles.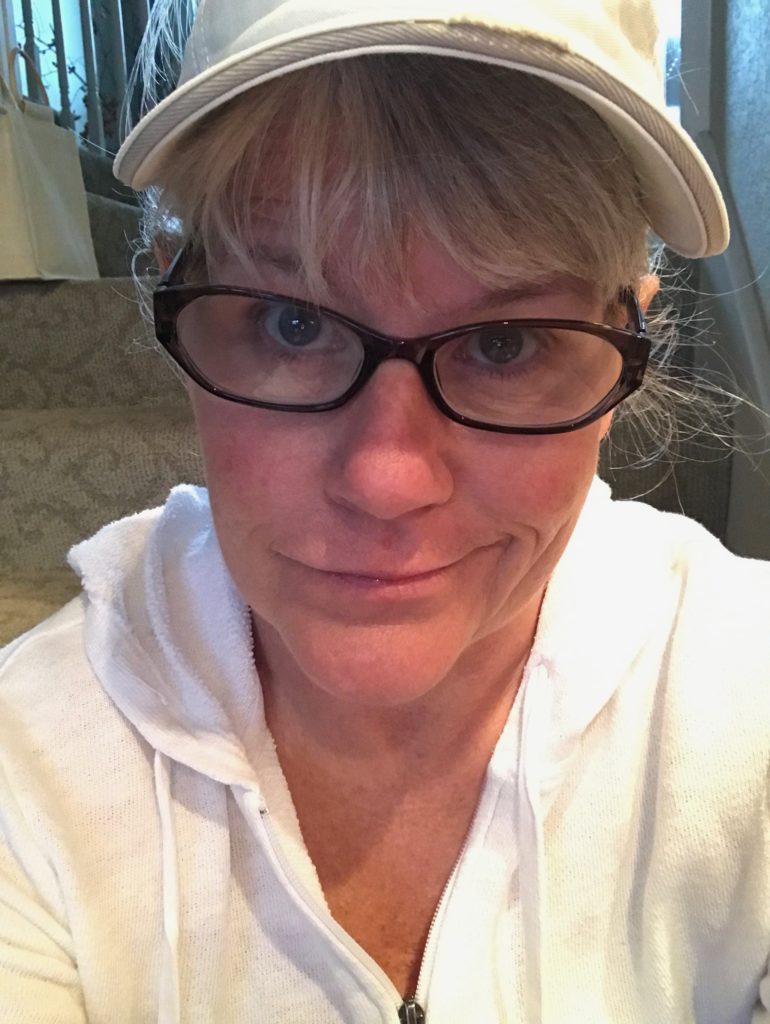 I should be 15-18 in by now. I picked a busy time to get started, but the rest of March should be a little less hectic and I will walk 100 Miles!
How are you doing on YOUR walk? I love knowing!
Daily SmartPoints Total = 35
2017 Goals
Make time each week to Meal Plan
Drink 100 ounces of water each day
Exercise 5 days a week
Eat three meals and one snack daily
FOUR 100 Mile Walking Challenges this year!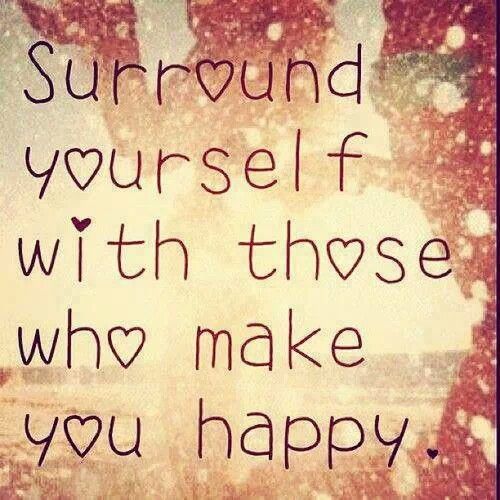 "love the life you live, live the life you love"