Seriously, this food truck gig not only rocks because we just have fun while we're working, we also have the tunes a playing (A customer asked me yesterday if I could turn the juke box down. He was old.) and the winds were crazy yesterday so we literally rocked in that truck all dang day!
And……it was our busiest Wednesday I think maybe ever! We sold out of everything. Good day at the truck!
Before heading out to the food truck, I made these Egg Cups for breakfast. I guess before making a recipe, you should check to make sure that you have all of the ingredients.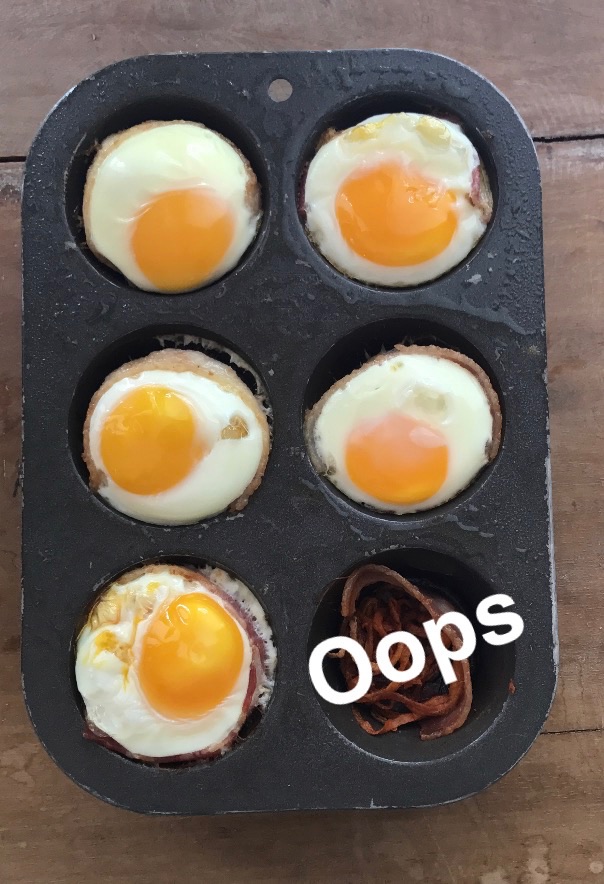 Okay, I didn't actually have a recipe. Egg Cups are easy. Put your favorite filling ingredients into a muffin pan sprayed with Olive Oil, then top with an egg and bake.
I lined each muffin tin with 1/2 slice of center cut bacon. The bacon didn't go all the way around the cup. It didn't need to. I then put Cooked Sweet Potato Spirals (I had these left over from dinner the night before) in the bottom and topped with an egg.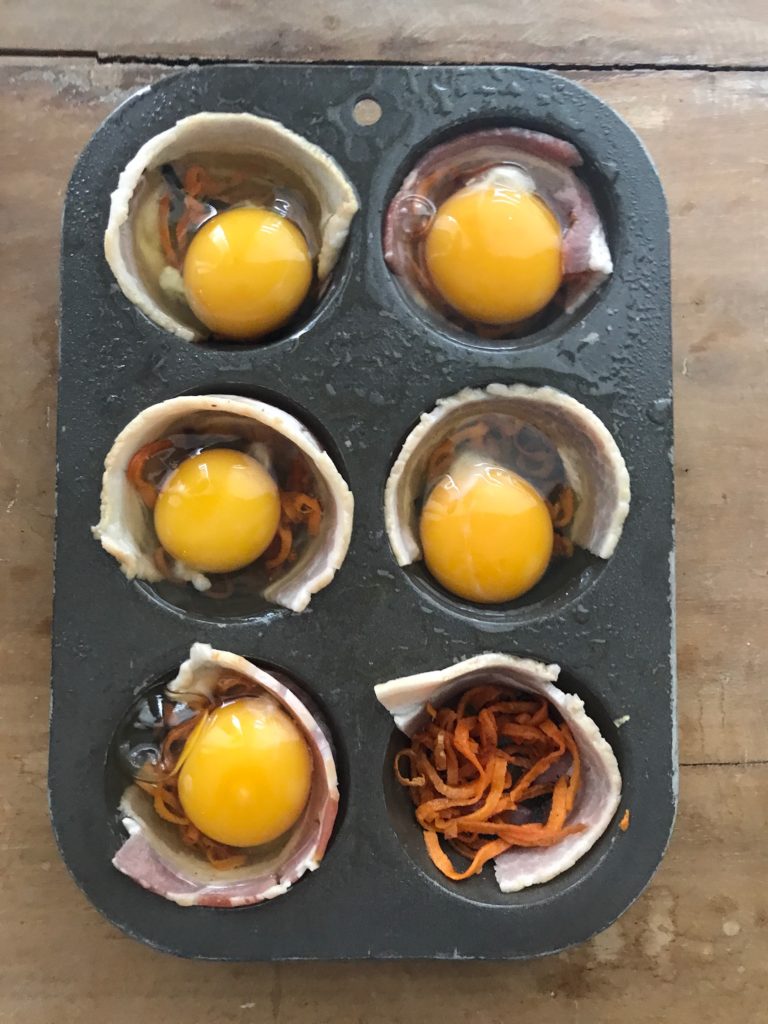 Bake at 350 for 20 minutes. Breakfast is served!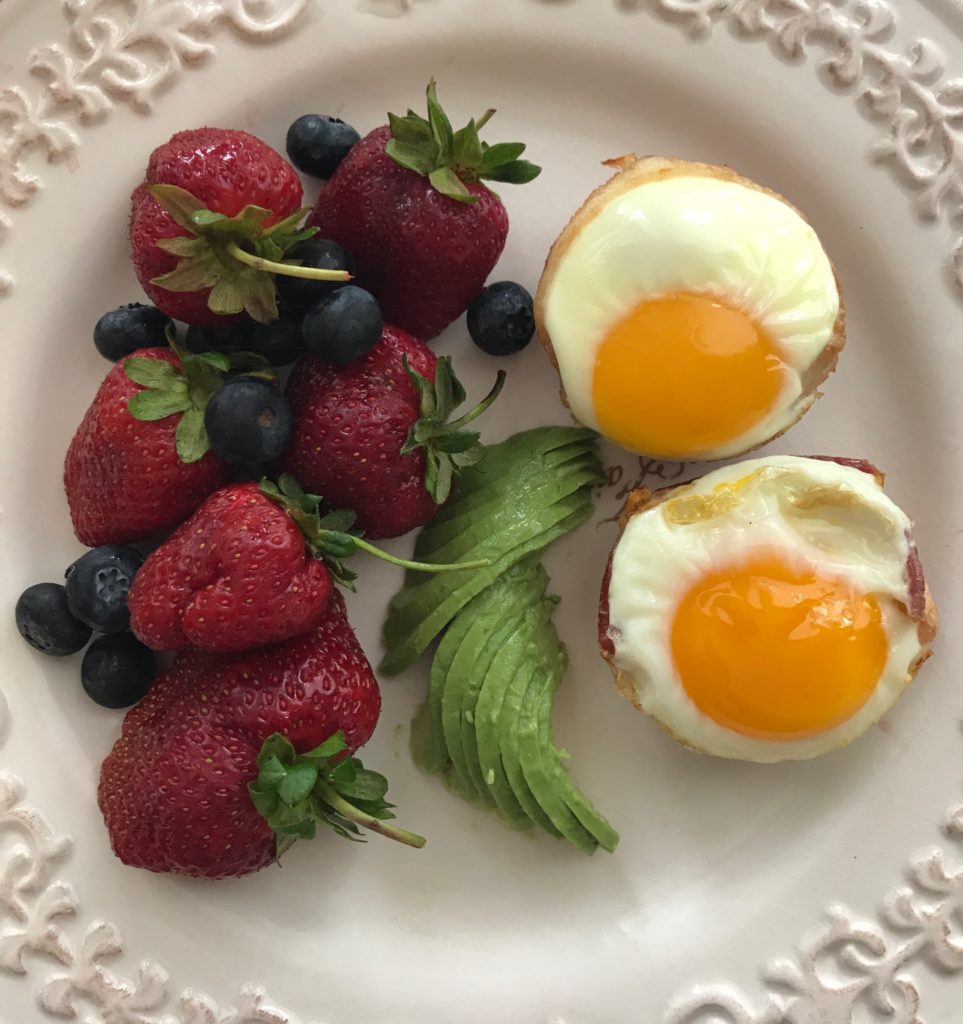 Baked Egg Cups
2017-05-19 11:21:09
Ingredients
6 Eggs
3 Strips of Oscar Meyer Center Cut Bacon, cut in half
Veggies of your Choice, raw or cooked
Cooking Spray
Instructions
Spray muffin tins with cooking spray.
Line each muffin tin with 1/2 slice of bacon. The bacon will no likely go all away around the muffin tin. This is fine.
Add cooked or raw veggies to the muffin tin.
Add one egg to each cup.
Bake at 350 for 20-25 minutes.
Notes
Make sure to count your SmartPoints if you are using any veggies that have a SmartPoints value, like the Sweet Potatoes that I used in this recipe.
The Weight of My Weight http://theweightofmyweight.com/
I came home from the food truck with what seemed like an overwhelming list of "to do's", so I made my list and sorted out what really needed to be done. I had quite a bit of food in the fridge that I didn't want to go to waste, so I just started pulling things out of the fridge and got to work. I feel like I haven't cooked in forever. We have either been eating out or eating salads.
I cooked ground turkey and made Taco Meat. I had a bag of Broccoli Slaw that I tossed in with the Taco Meat. I used to do that a lot and I forgot just how much I liked that.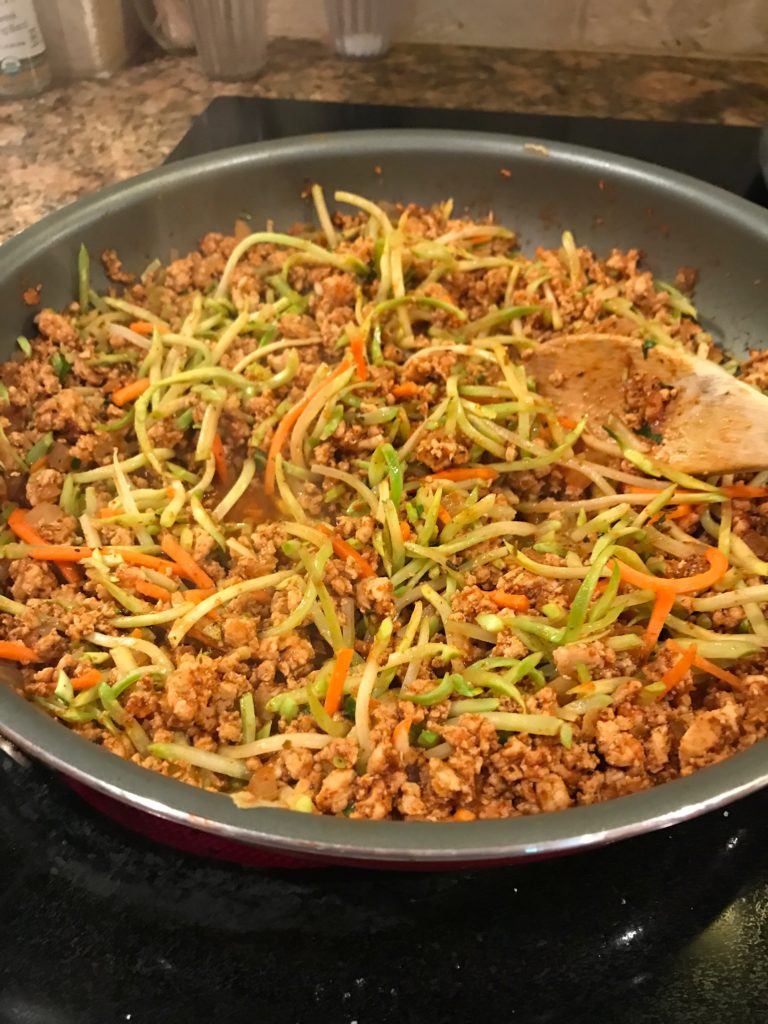 I roasted Butternut Squash. I washed my strawberries that we won't eat this week and put them on a cookie sheet in single layer to freeze, then bagged them. I cooked up a big bag of green beans with a little bacon and onions, and unfortunately I did find a few things that I had to toss. I hate to do that!
We were done with dinner by 7:00. then Tucker and I went out to get some steps in.
I got my 12,000 in and even a few extra.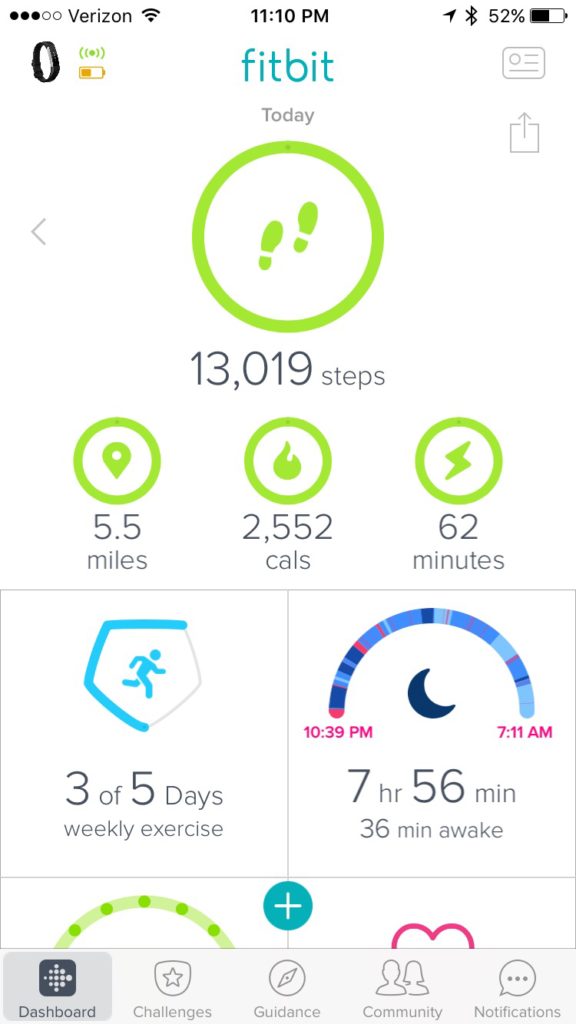 Okay, I'm out the door to work my early At Work WW meeting, then I'll be Leading the noon meeting today as a Sub at our Merriam, Kansas location if any of you just happen to be attending that meeting.
Have a Happy and Healthy Thursday!
Breakfast – 8 SP
Two Egg Cups (3 SmartPoints each), Avocado (30g) and Berries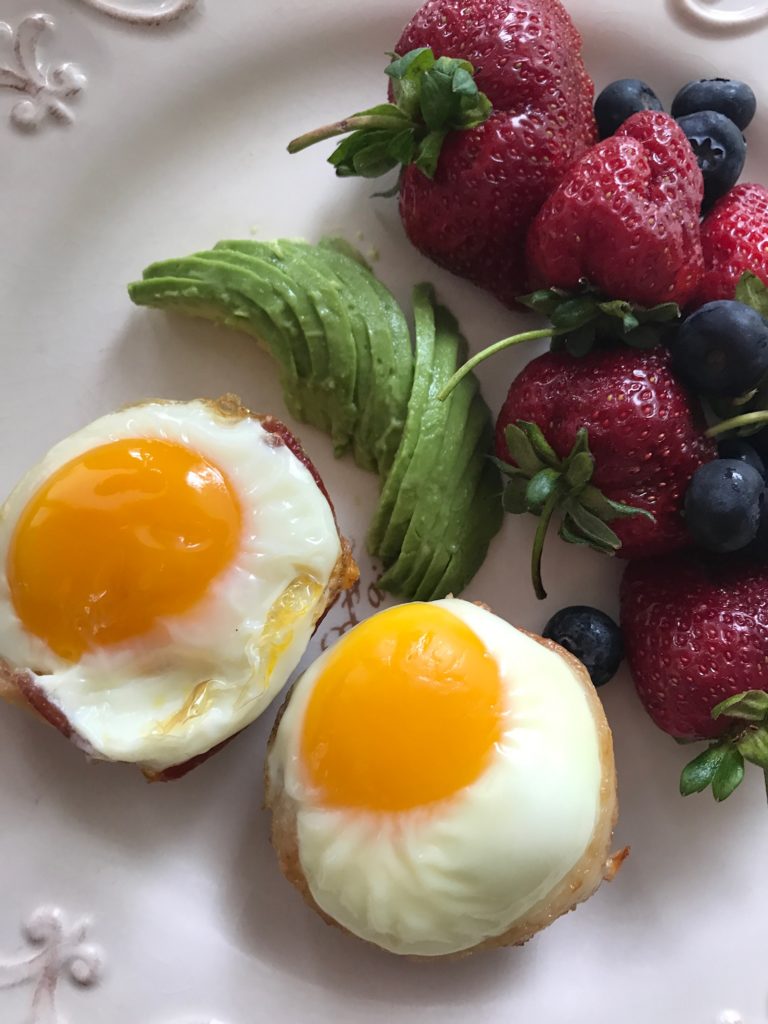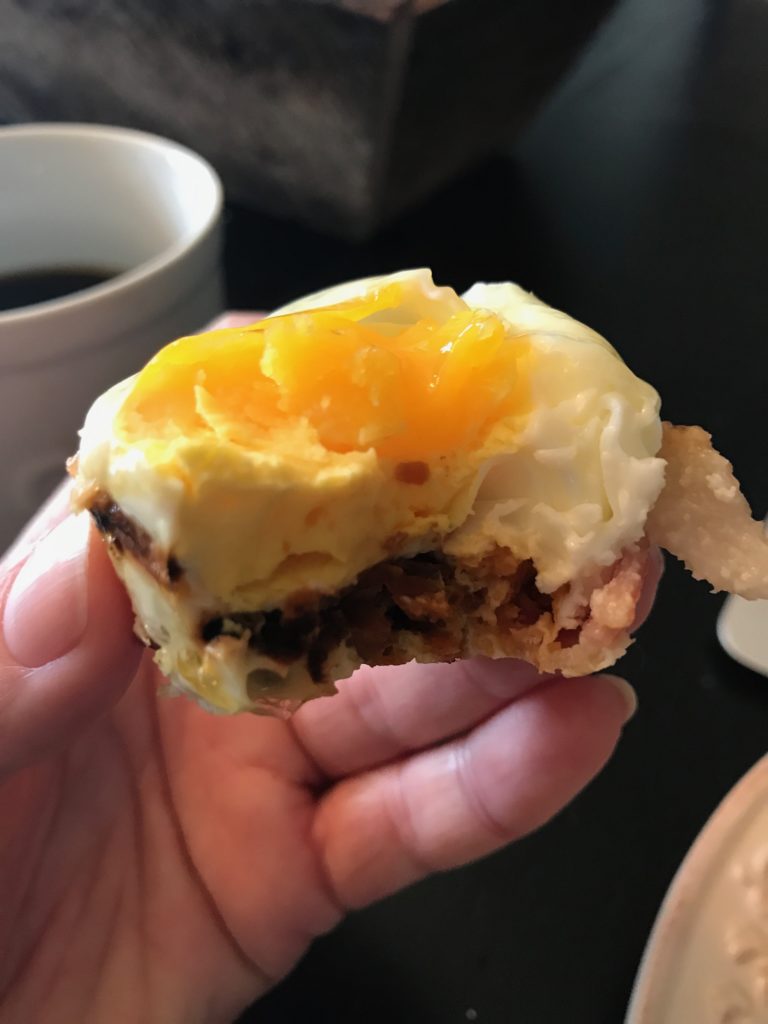 Lunch – 8 SP
Burger Bowl at the food truck along with a Banana and an Apple
Burger topped with Red Onion, Dill Pickles and Mustard.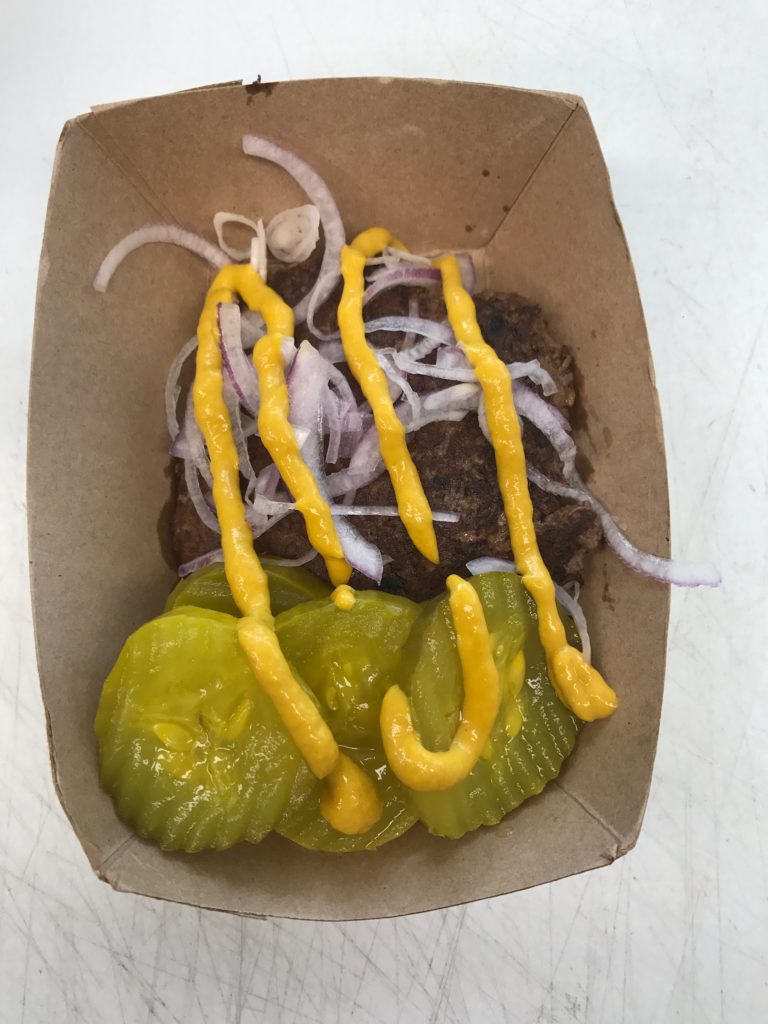 Then I chopped it all up!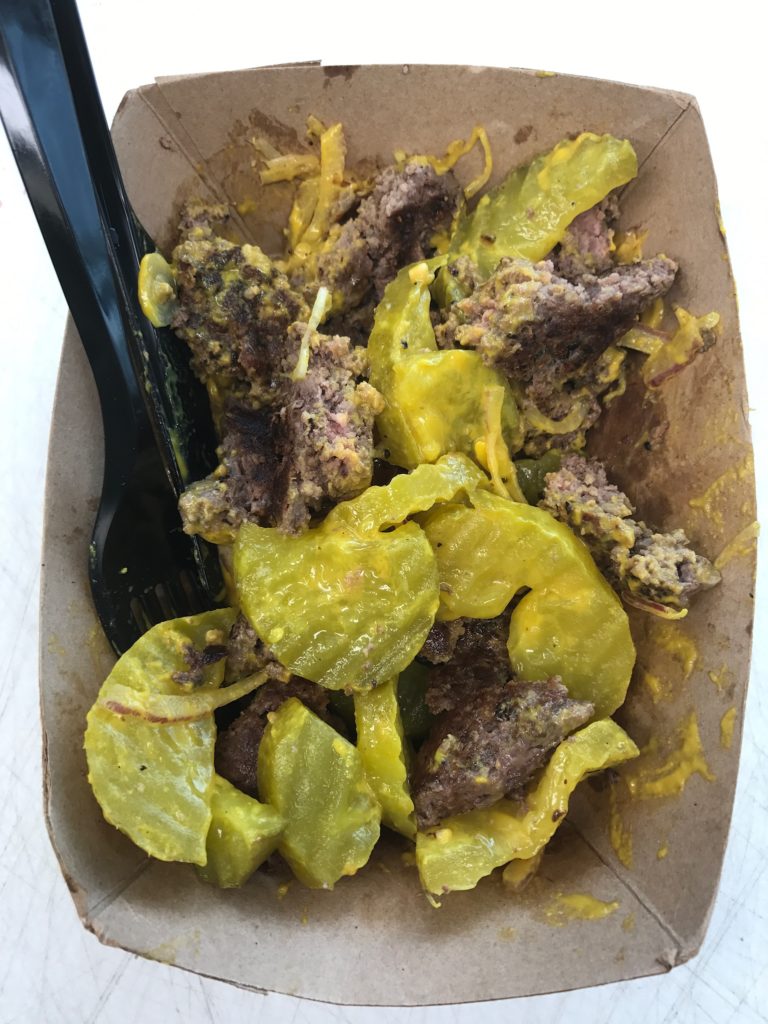 Snack – 2 SP
Un-Pictured cup of Iced Coffee with one bottle of Premier Protein
Snack – 9 SP
I had two of these.
I knew Mike wouldn't be ready for dinner until after he mowed. I was hungry!
I took two Mama Lupe's Low Carb Tortillas (3 SP) and spread one Wedge of Laughing Cow Cheese on each tortilla (3 SP). I put the Tortilla on the scale, then added the meat (3 SP) to each tortilla separately.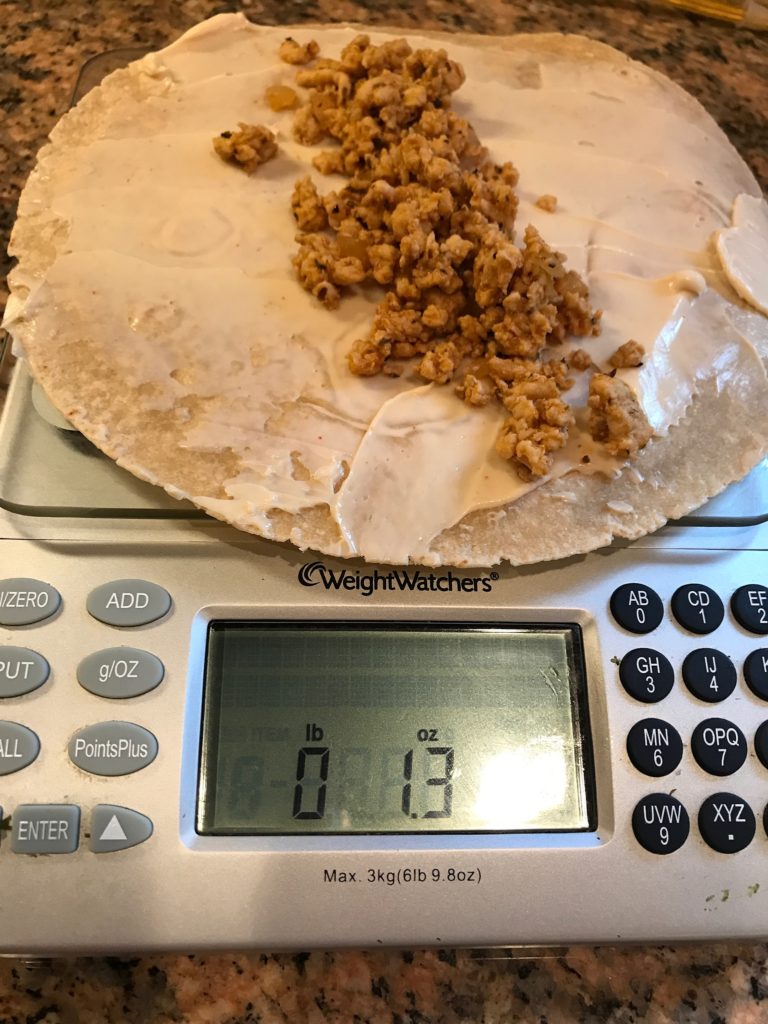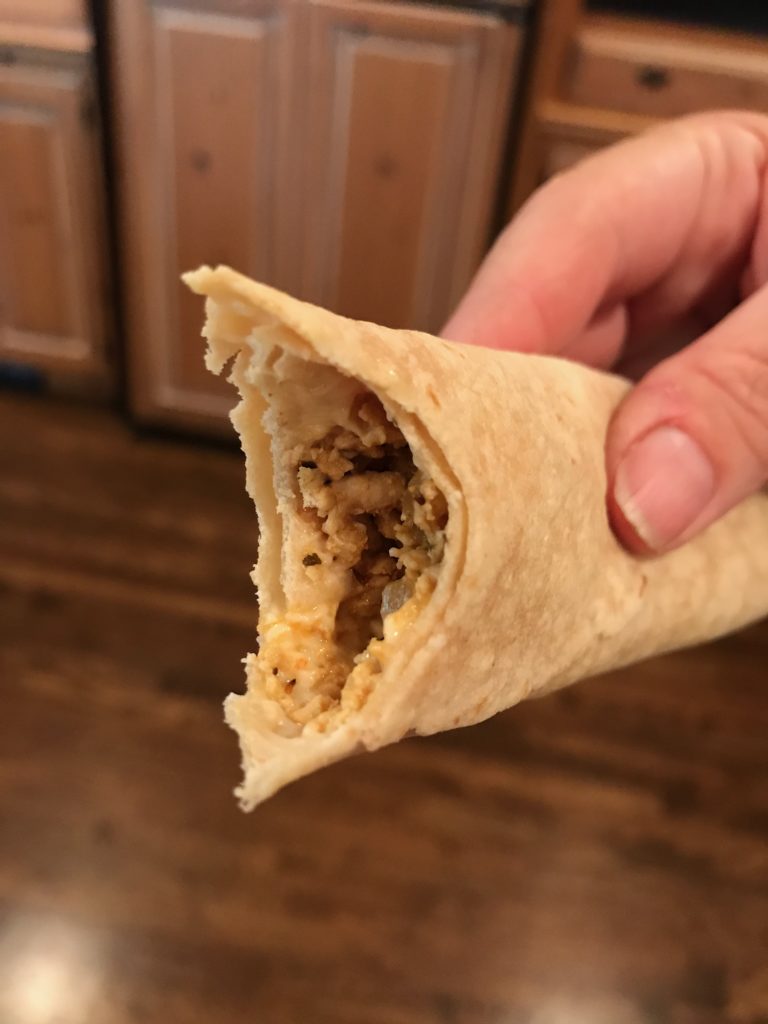 Dinner – 5 SP
All the things that we needed to eat, although now I wasn't super hungry.
Green Beans topped with Taco Meat Slaw and Roasted Butternut Squash
2017 Goals
Make time each week to Meal Plan
Drink 100 ounces of water each day
Exercise 5 days a week
Eat three meals and one snack daily
FOUR 100 Mile Walking Challenges this year!

"love the life you live, live the life you love"