It's going to be a full week and starting my Sunday off with a hot yoga class was the perfect way to get the week going!
I meal prepped yesterday, worked at getting in a lot of water and made mental notes about the rest of the week and the best times to get my steps in.
Today starts my first ever StepBet! I follow Amy at myjourney2goal on Instagram and she is doing a Step Bet that starts today and last for 6 weeks.
From Amy…..
"Here is how it works:
-You must have an Apple Watch or Fitbit to participate. -Pay $40 -StepBet calculates your step goals based on your recent activity. You have 4 active days, 2 stretch days & 1 "free" day. -The first week is a "warm-up" week so you don't have to make your goals that week, though I highly encourage it!
-Everyone who makes their weekly goals splits the pot at the end!"
I was looking for new ways to challenge myself with my steps and I'm really looking forward to being a part of this challenge!
Have a great week!
Here are yesterday's eats…..
Breakfast – 12 SP
Sweet Potato Hash with Chicken Apple Sausage topped with two Eggs. Bacon on the side.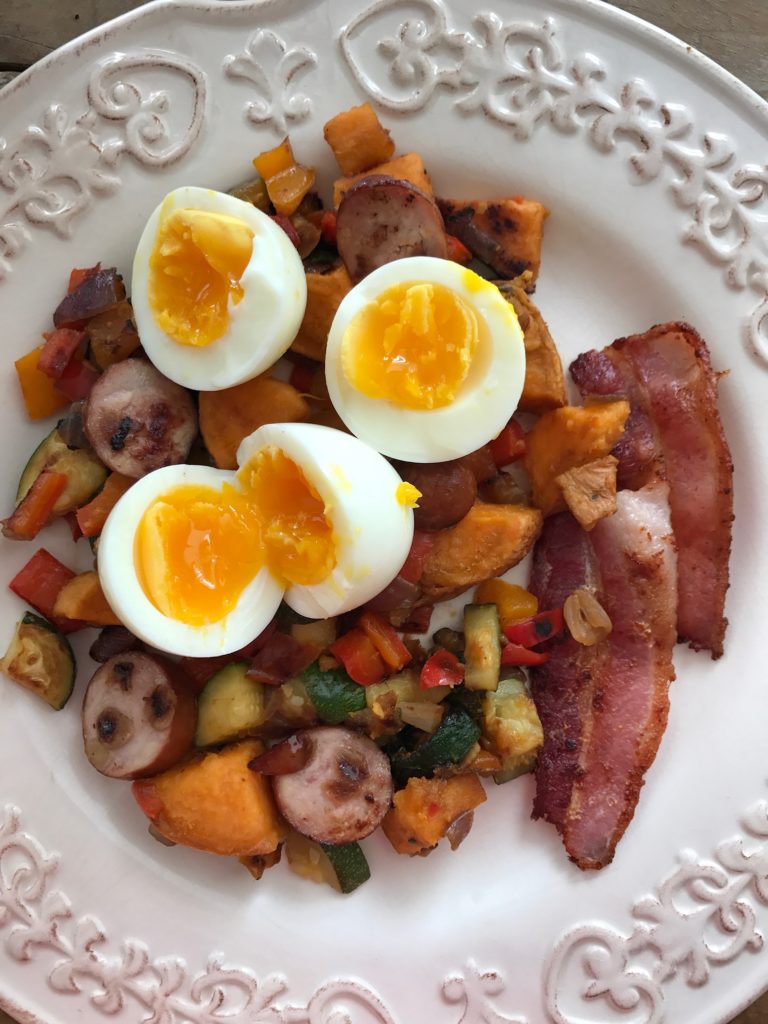 Snack – 2 SP
Looking for a low point sweet treat? You know I love my nut butters.
Pear with 1 tsp Trader Joe's Mixed Nut Butter, Cinnamon and 1/2 tsp Cocoa Nibs (typically found in the health food area of the grocery store)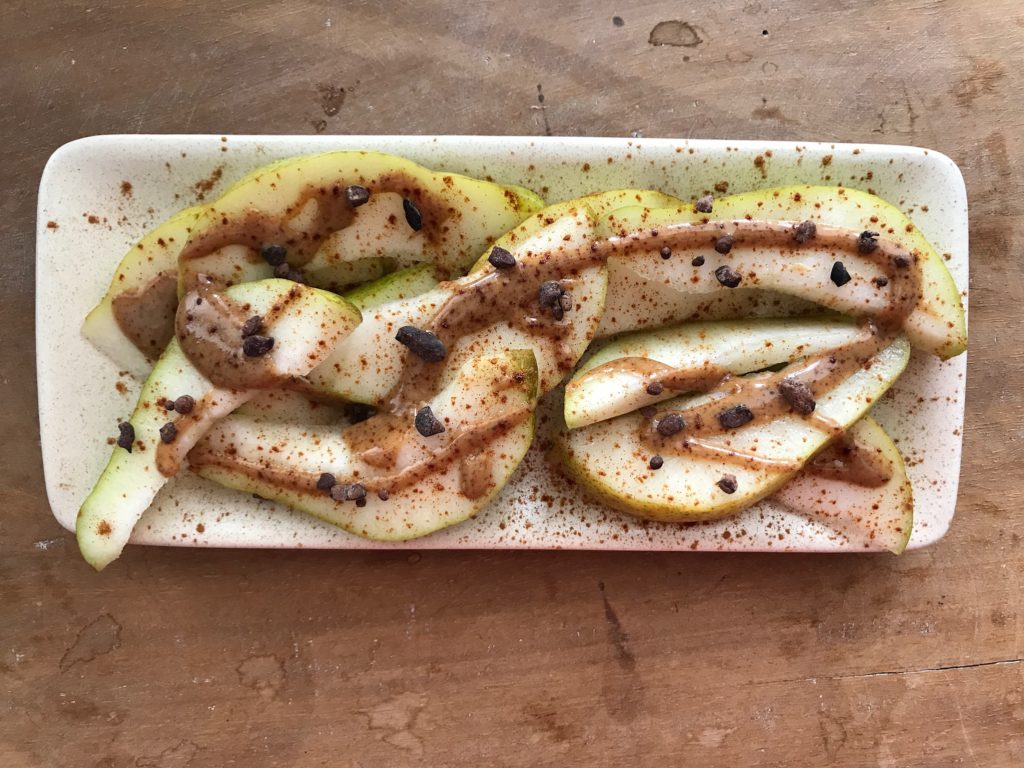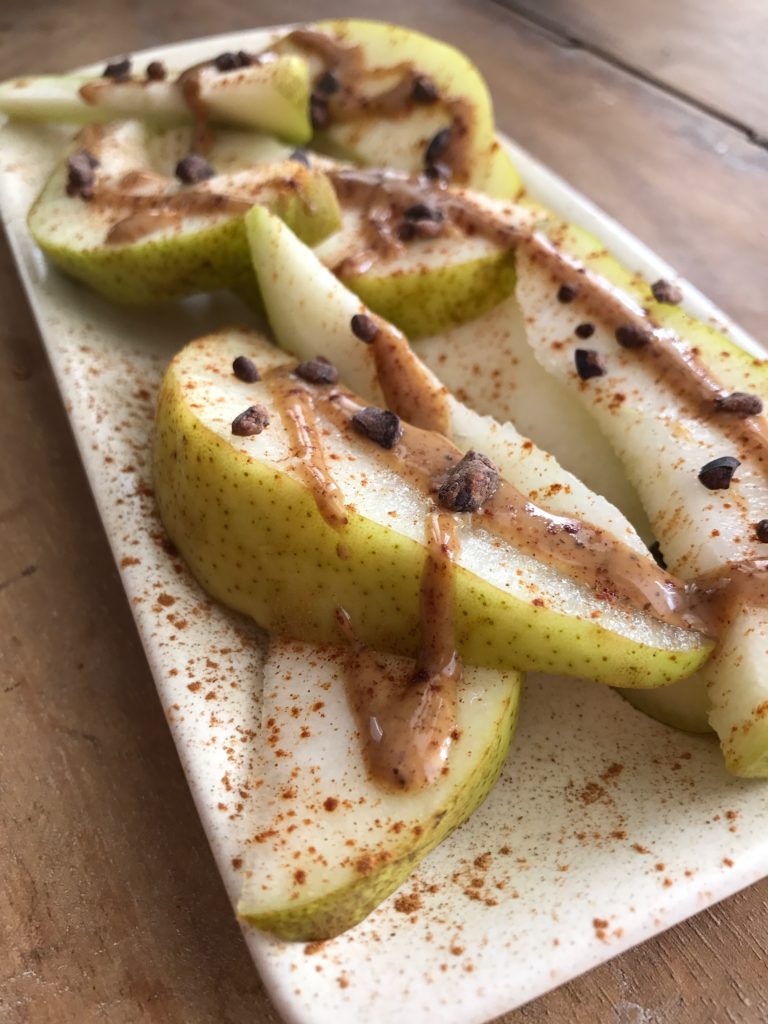 Lunch – 10 SP
One Tortilla filled with Chicken Salad (but more salad than Chicken! I went a little overboard with the grapes and celery, but I do love the sweetness and the crunch!), Trader Joe's Roasted Plantains and an Orange.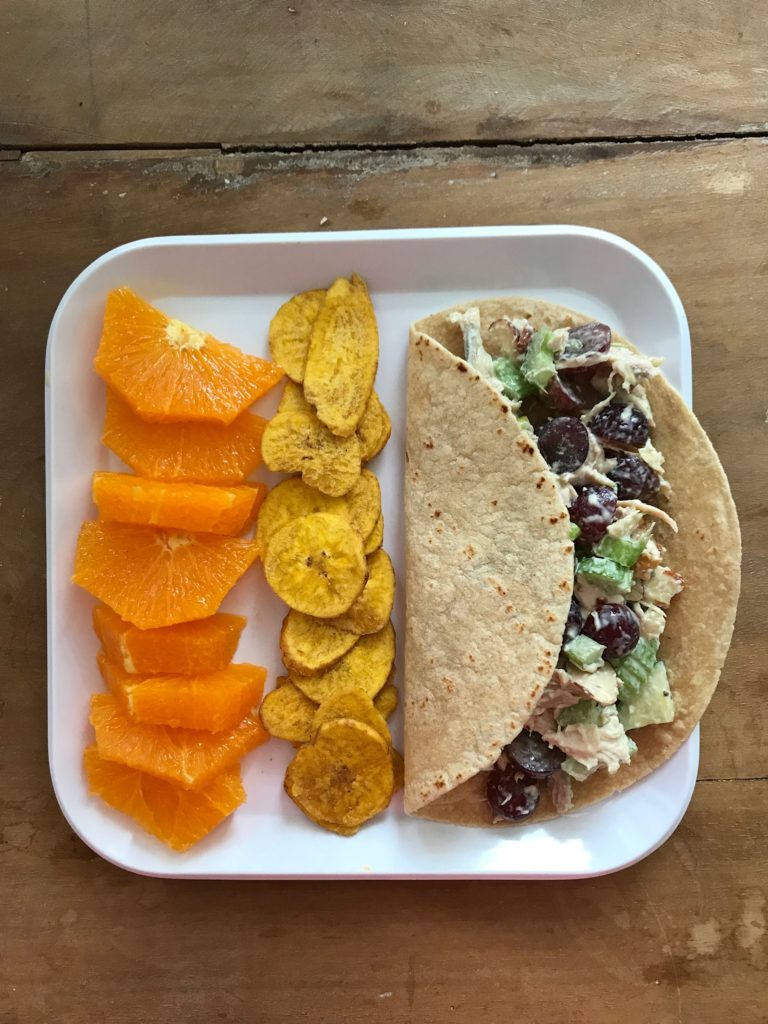 Dinner – 10 SP
I promise you that I have never made this Fall Chopped Salad and thought to myself…."Eh, dinner was okay I guess."
Every time that I make this we both LOVE it!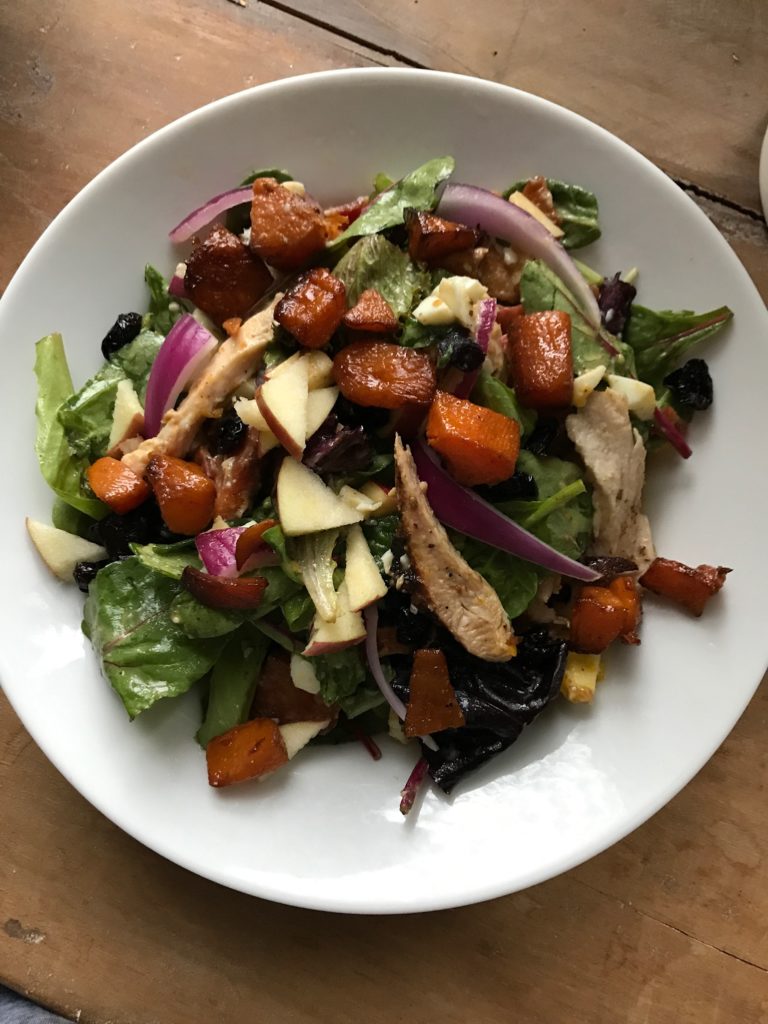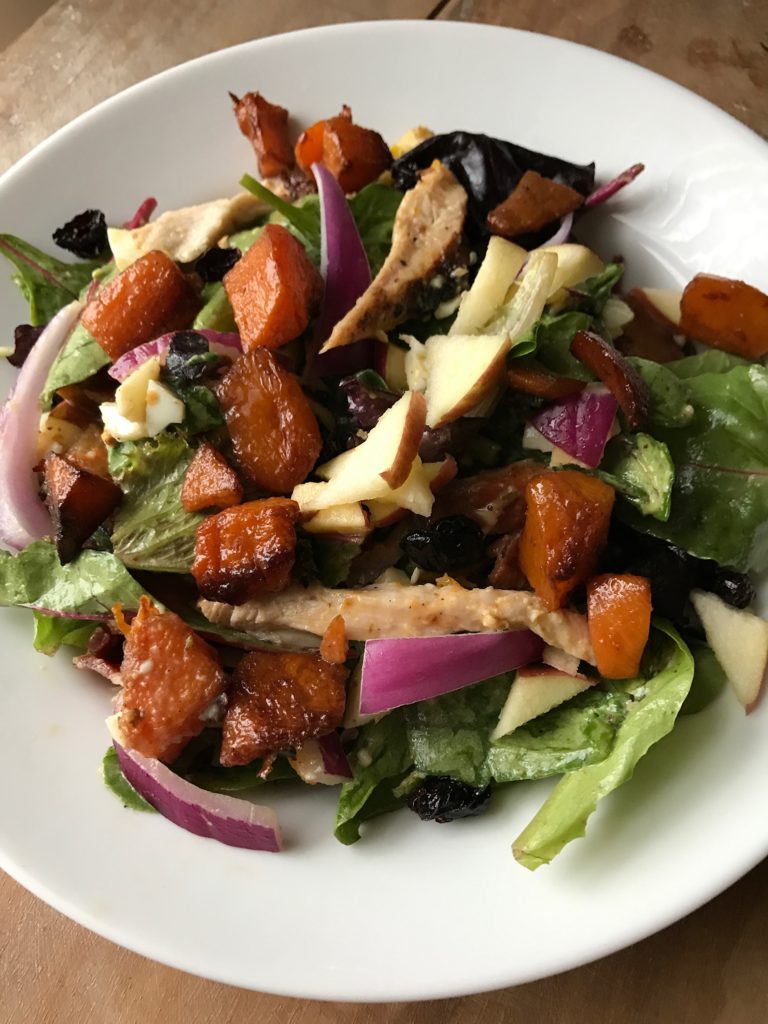 Daily SmartPoints Total = 34

2017 Goals
Make time each week to Meal Plan
Drink 100 ounces of water each day
Exercise 5 days a week
Eat three meals and one snack daily
FOUR 100 Mile Walking Challenges this year! (This goal has changed a little now that I have this fabulous Fitbit.)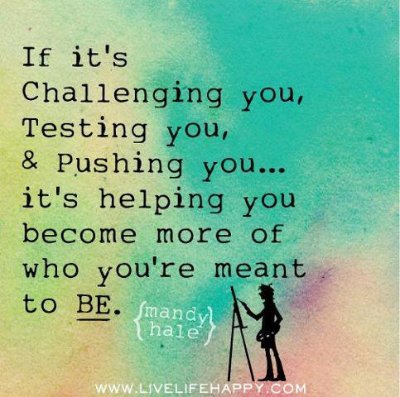 "love the life you live, live the life you love"