(This is not a sponsored post. I just like to share where I find some of my favorite things!)
I had big plans for this to be a productive few days preparing to go back to leading Weight Watcher meetings next week, blogging daily, meal planning, grocery shopping, walking and getting in some Yoga.
Here is what I've actually done.
Two doctor's appointments on two different days that took up most of the day, worked on getting my house somewhat back in order (I don't know when I changed the sheets last. I can't believe I just told you that), did my arm exercises and called it Yoga, sat down to write a blog but ended up reading a lot of info on breast cancer, DIEP Flap surgery and breast cancer reoccurrence (I didn't think I would feel so anxious about my upcoming surgery and I didn't realize I'd be concerned about cancer reoccurrence, but I guess that I am), and I've enjoyed several long conversations with family and friends. I didn't do any "meal planning", but I have been eating really healthy foods, so at least there's that!
I won't bore you with all of the details of the last few days like I typically do, but I will share some happy news with you and tell you what I've been eating.
Okay, actually I WAS going to bore you with all of the details of the last several days and what was discussed in each of my long conversations, but I had it all typed out late late last night, then lost it all. I took it as a sign that I was going into too much detail. lol
Happy News…..
Kate and Shelby Update!
I spent Wednesday visiting our daughter Kate and hanging out at her house. After the house flooding twice since the end of July and all that it took to get the house put back together, they were finally able to move back into their home about 10 days ago. There are a few things yet to be done, but they are home at last.
Happy Happy!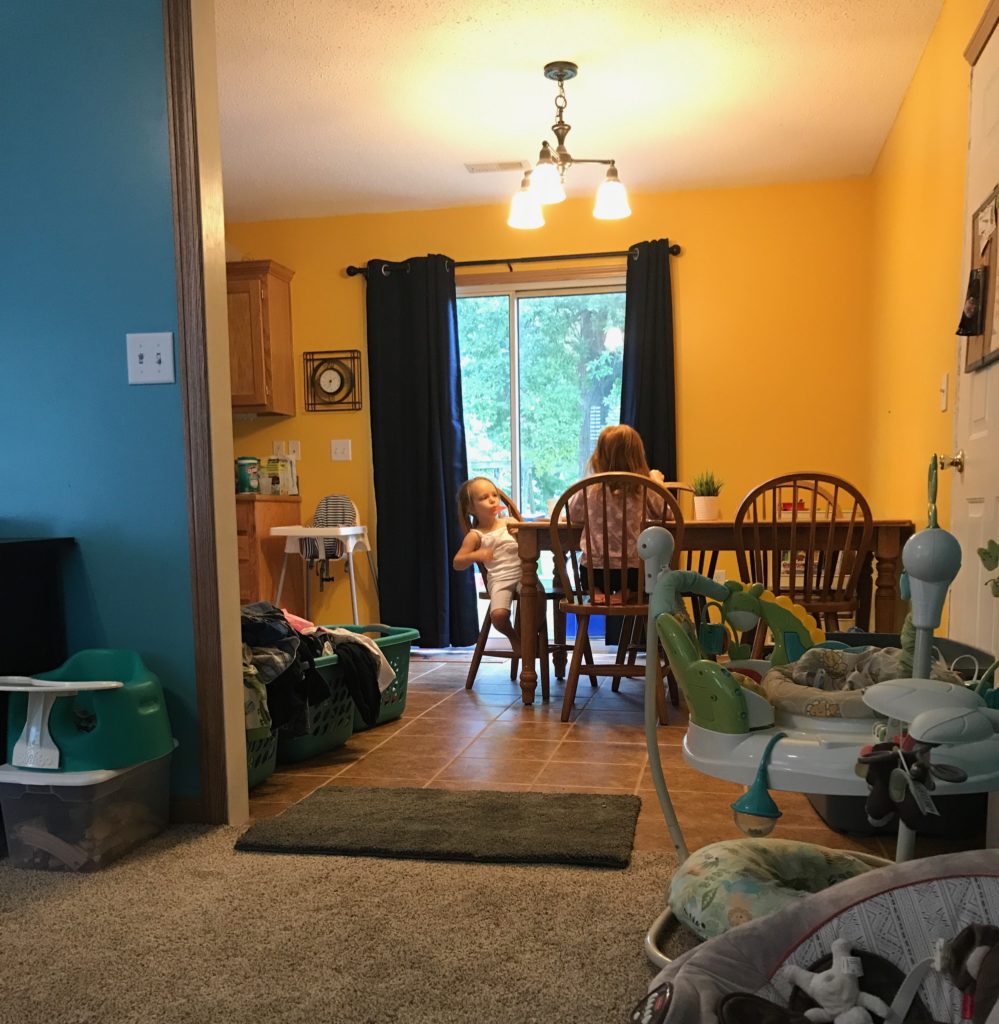 It's been a great opportunity for them to declutter and they have found all sorts of great ways to do that! They were so fortunate to have so much furniture donated that it allowed them to buy a few new items that would help them get organized.
I love this piece from IKEA under the TV. Such a great place to store toys for the kids and it makes clean up so easy!!
I also LOVE this IKEA piece! It's a shoe rack! Open up those two big bottom drawers and drop your shoes right in there. If I had little ones, I'd be ALL over this!!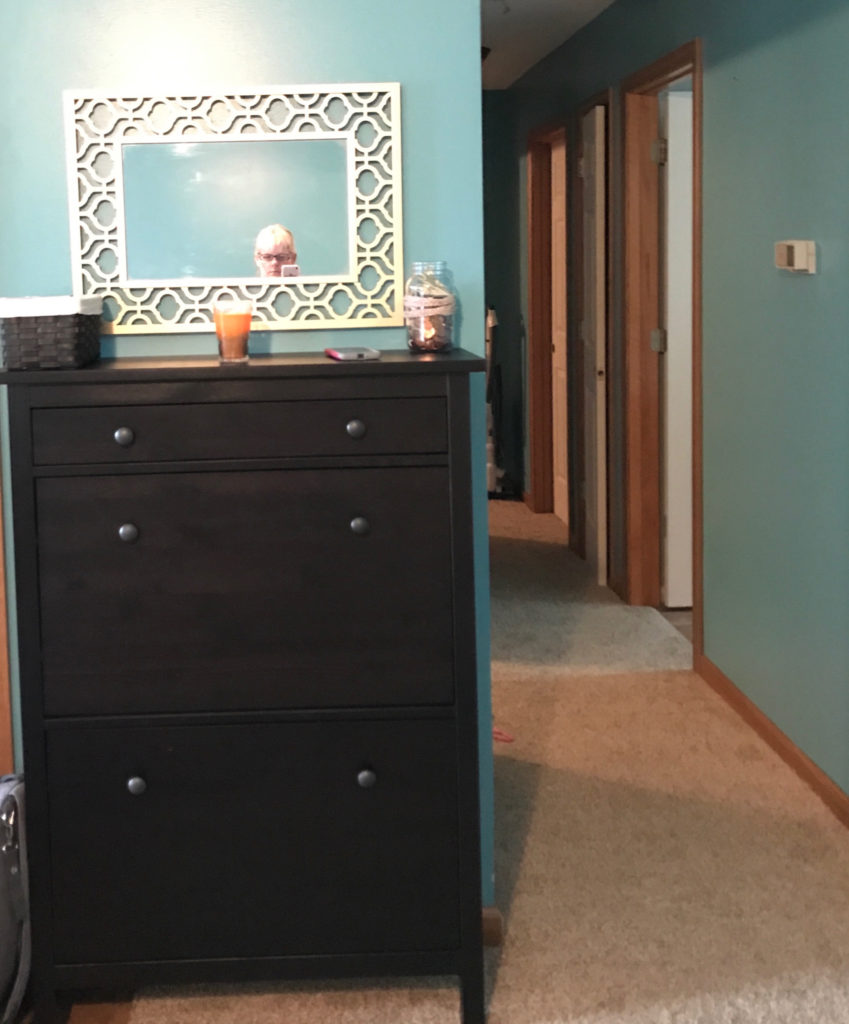 This room belongs to Char and Sophia and I think that it is so cute! The mirror and dresser were donate. Thanks Steph and Bonnie!
It is the perfect height and the girls love being able to see thiemselves in it.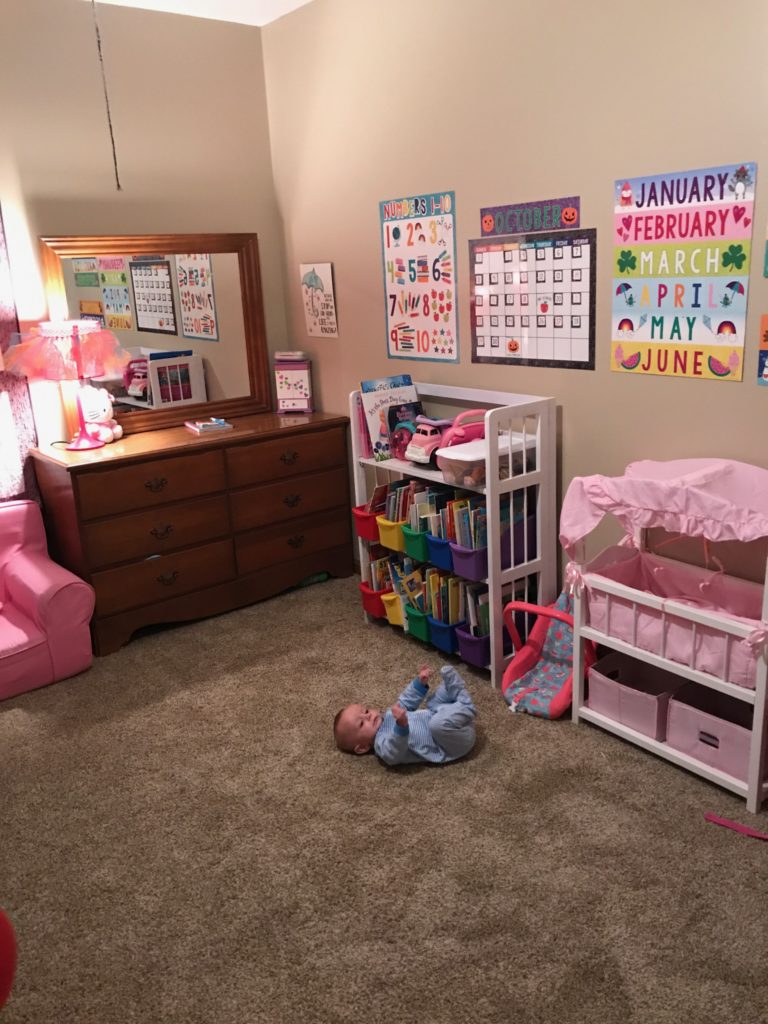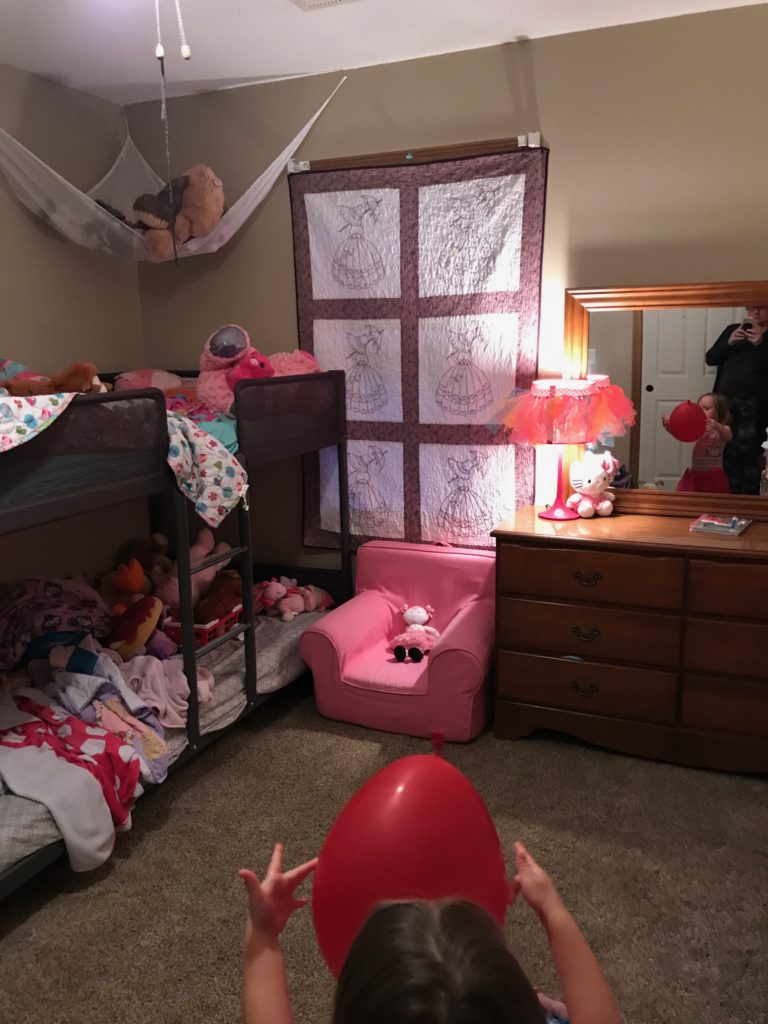 Also donated, two recliners! Thanks again ladies!
One recliner is in the living room and one is in another bedroom that isn't quite finished. Kate and Shelby found this couch on Craigslist for $200! It's in perfect condition. They are still looking for a few things to make this room just the way they'd like, but I think it looks great!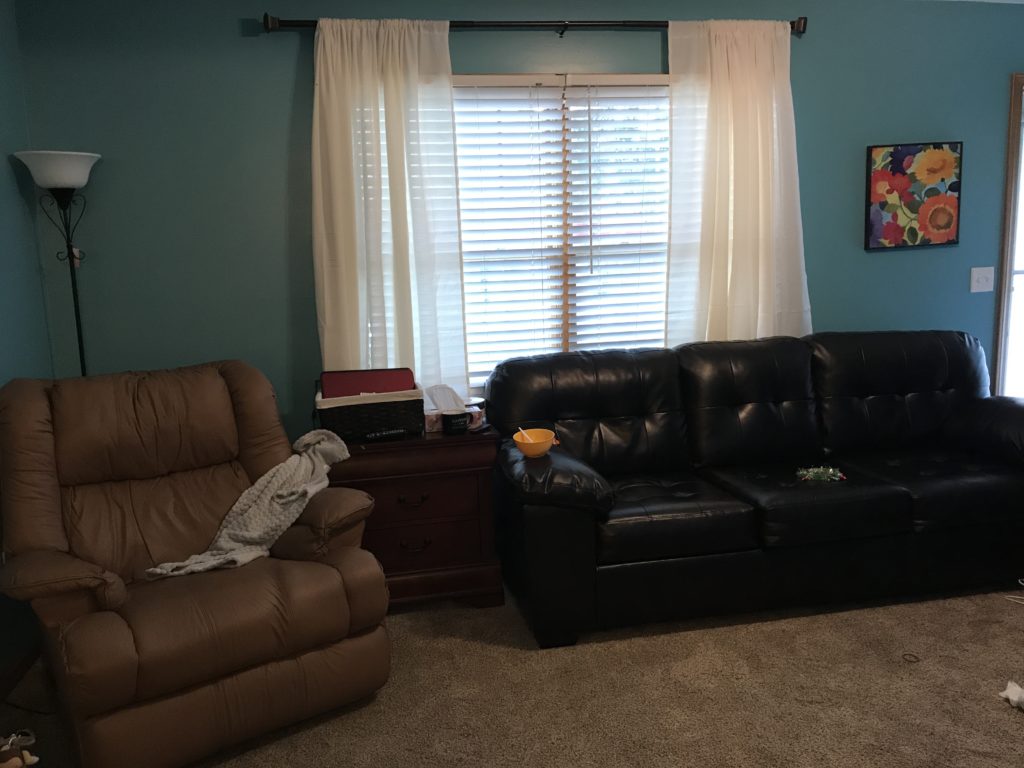 I had a great day hanging out with Kate at her house and seeing her happy to be back home.
Food
I can't seem to get myself to "track" for a full day and I'm not taking pictures of everything that I eat, but I have been much more aware of what I'm eating and I can feel the better choices in my body.
No recipes here today, just a few simple ideas.
I've been eating a really late breakfast, then an earlier dinner, then a snack here and there.
Breakfast/Lunch
I'm on an Omelet kick right now because it is quick, it keeps me full and it is easy. Below are a couple that I've had lately.
I topped this Egg White Omelet (5 Egg Whites) with Avocado and Everything but the Bagel Seasoning from Trader Joe's and had fruit on the side with the Mixed Nut Butter from Trader Joe's.
This plate….
7 SmartPoints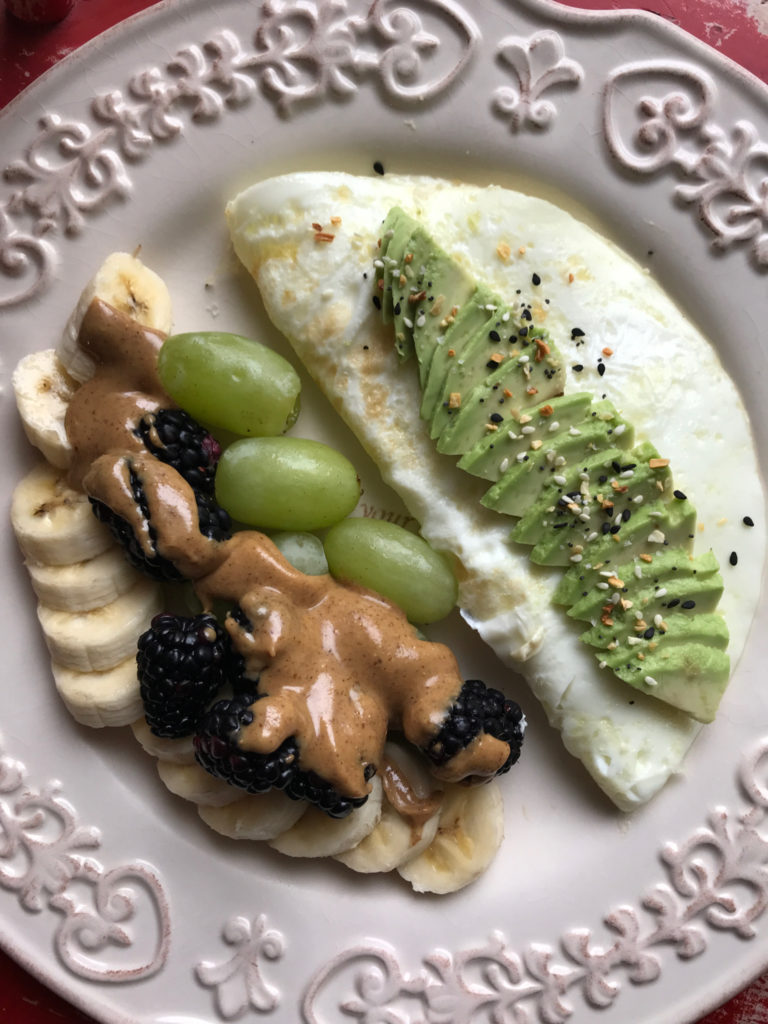 I topped this Egg and Egg White (1 Egg, 3 Egg Whites) Omelet with Avocado.
This plate…..
5 SmartPoints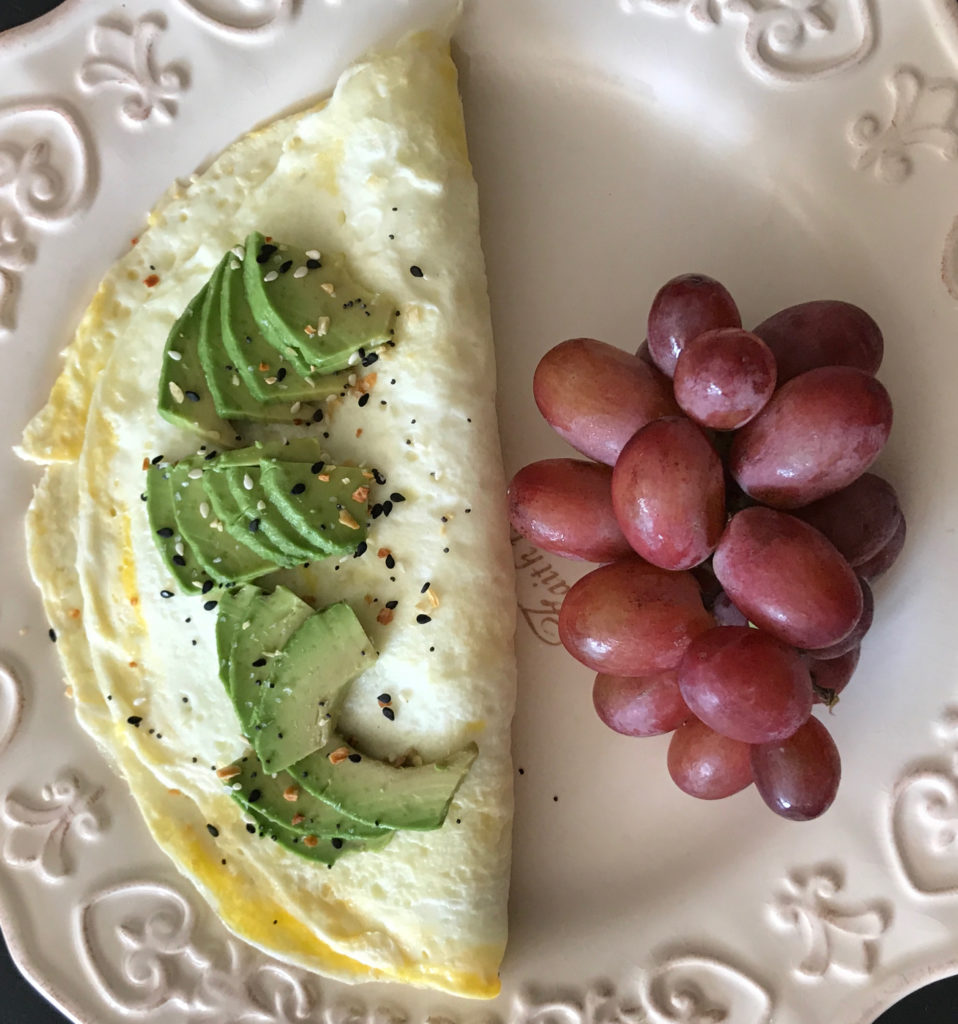 Dinnertime
I picked up a couple of Rotisserie Chickens at Whole foods and took the meat off of them as soon as I got home. I knew if I wasn't actually "meal planning" this week, then I would at least have an easy and healthy option available for quick meals. I also grabbed a lot of veggies to cook up!
Roasted Veggies and Chicken
For this dinner, I roasted White Sweet Potatoes, Purple Sweet Potatoes, Tri Colored Carrots and Brussels Sprouts with Olive Oil and Sea Salt.
(Save even more time by scrubbing your veggies really well and leaving the skin on the potatoes and the carrots!)
I tossed the Roasted Veggies in a skillet with some of the Rotisserie Chicken. I really just toss it all in the skillet to heat up the chicken. I added a little Olive Oil, organic Veggie broth from Trader Joe's and Sea Salt so the chicken had a little moisture and gave everything a bit more flavor.
This made dinner for two nights.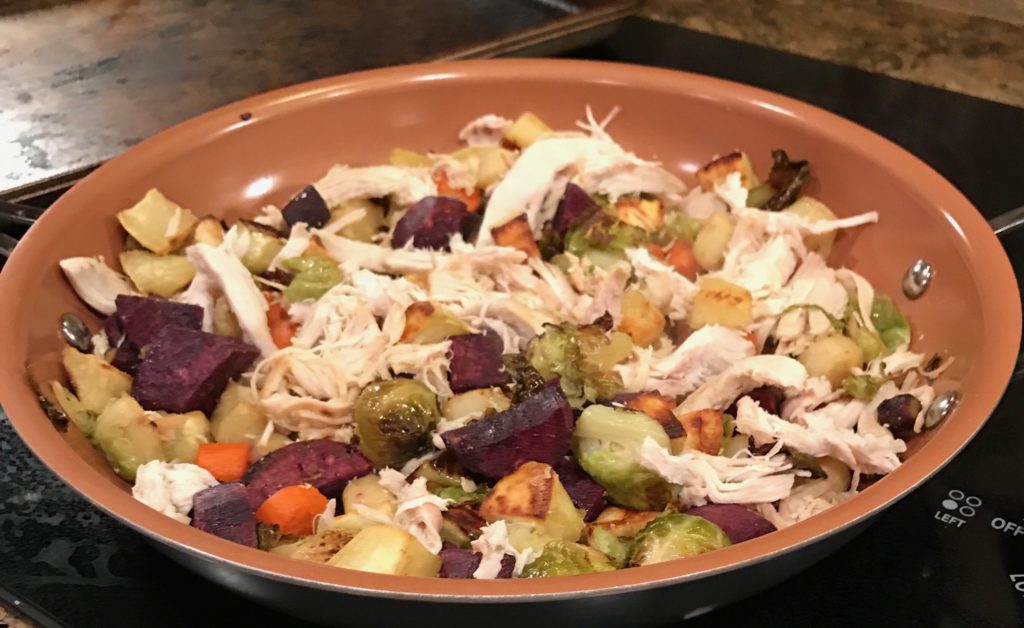 Easy and Yum.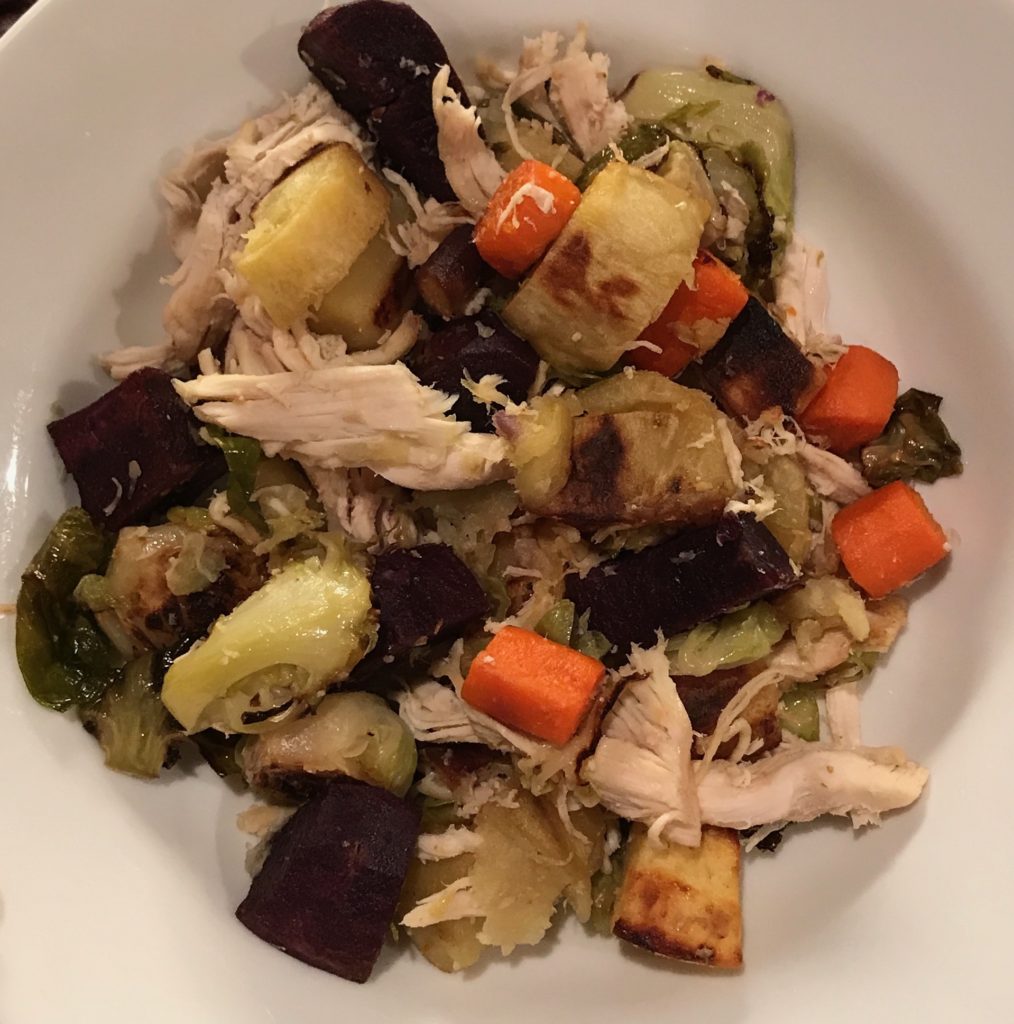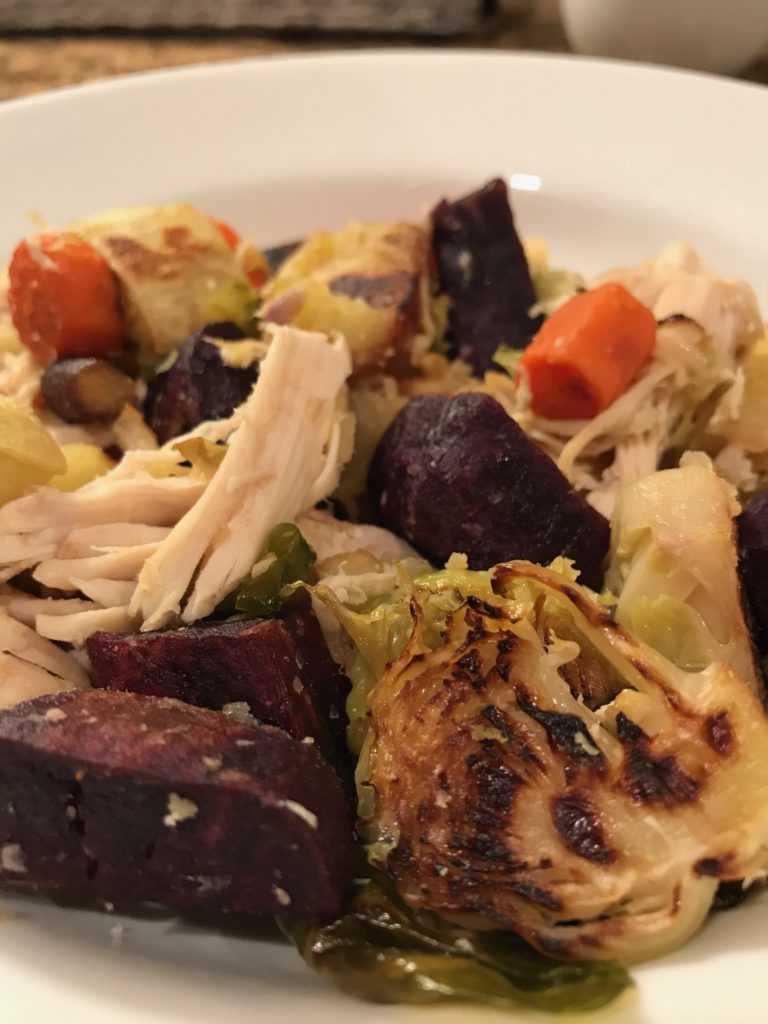 Sautéed Veggies and Chicken
For this dinner I sautéed Mushrooms and Asparagus in Olive Oil in a skillet while cooking Quinoa in Organic Vegetable broth from Trader Joe's in the pan beside it. I mixed the veggies and cooked Quinoa in a skillet, added some Rotisseire Chicken, Roasted Almonds (Trader Joe's) and Dried Cranberries (from Wholefoods and sweetened with Apple Juice). Thanks for this dinner idea Becky!
Dinner was ready in 15 minutes!
This also made dinner for two nights.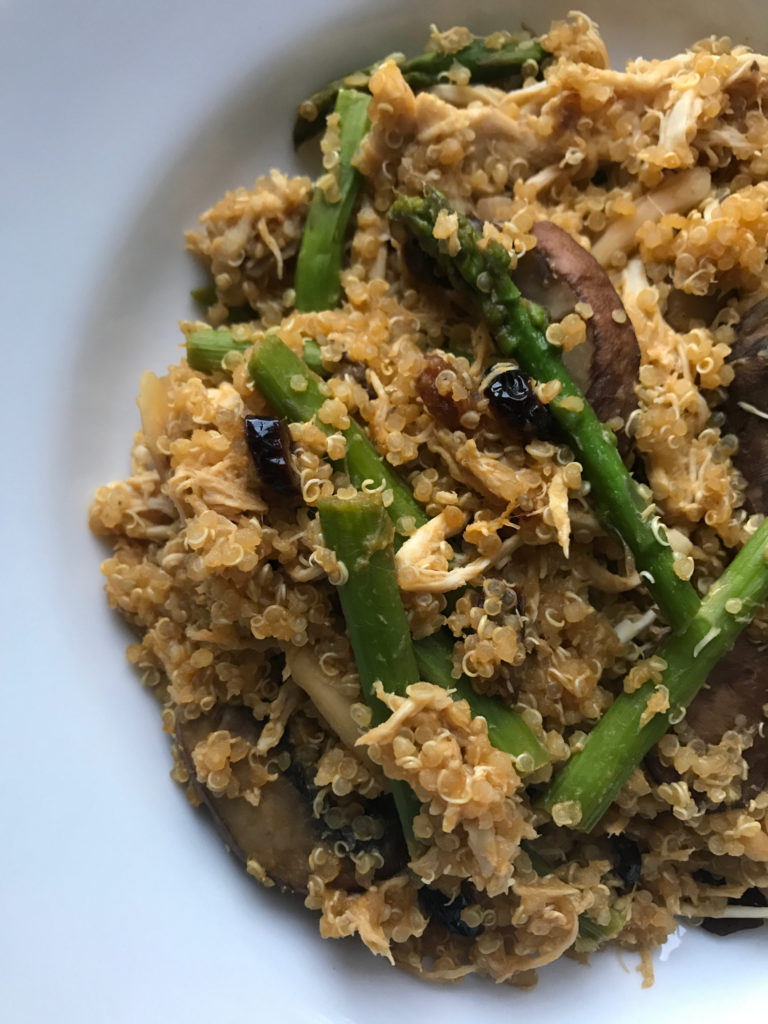 Snacks
Convenient, all natural ingredients, taste great!
5 SmartPoints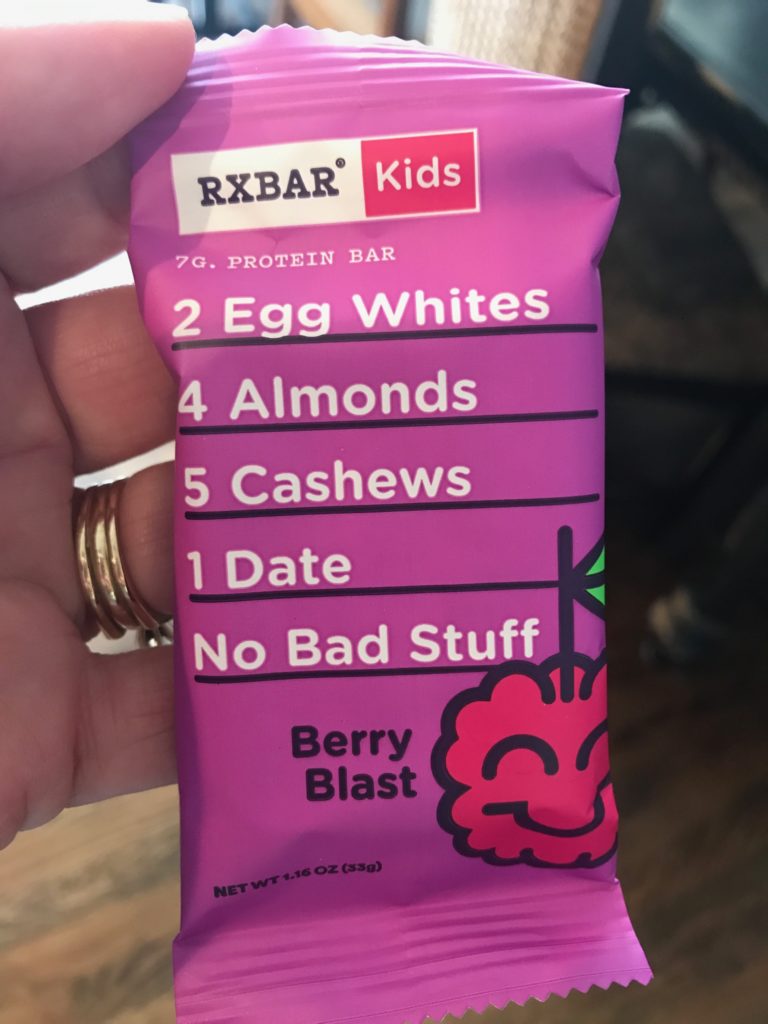 Love a new Food Find! I found these at Walmart.
0 SmartPoints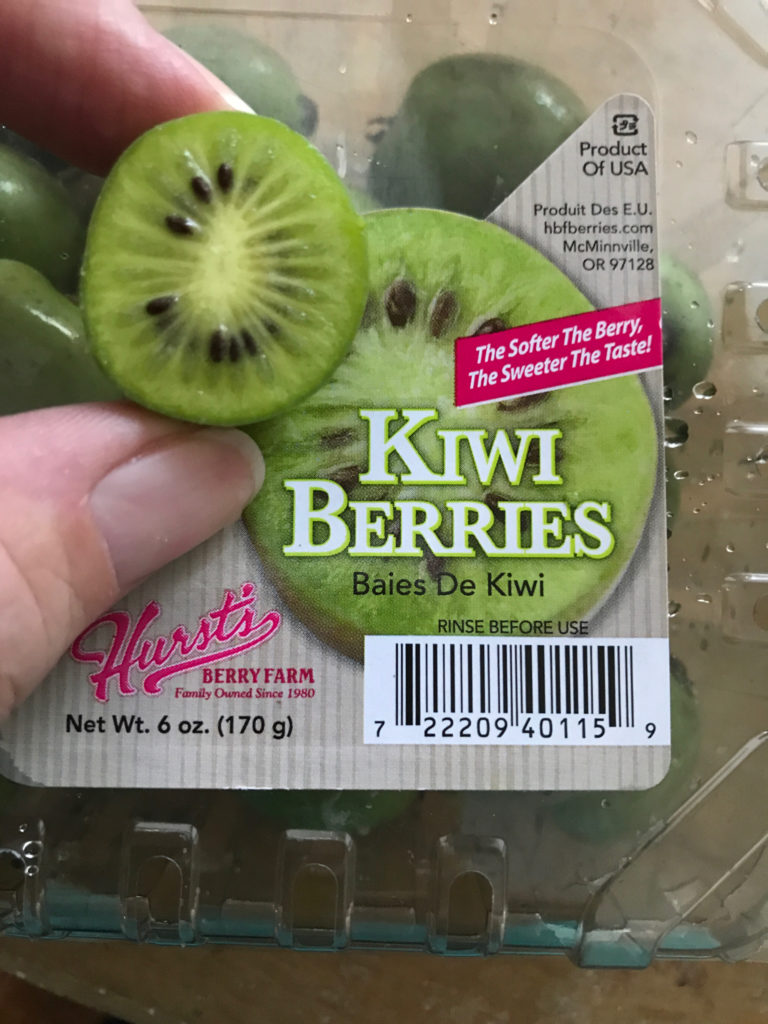 Need a sweet treat without the sugar?
These are tasty, but be careful.
6 Bites = 4 SmartPoints.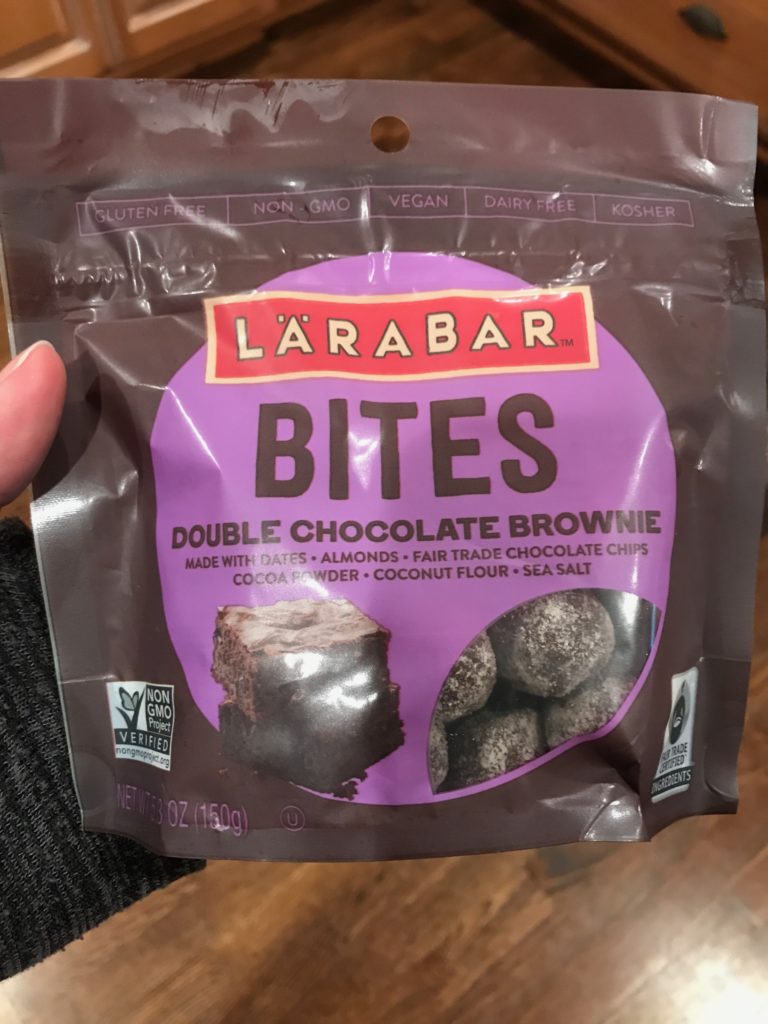 Okay, that's a Brief Update! I've GOT to go change those sheets!!
I found these in my bag of goodies from the conference last week and I love them!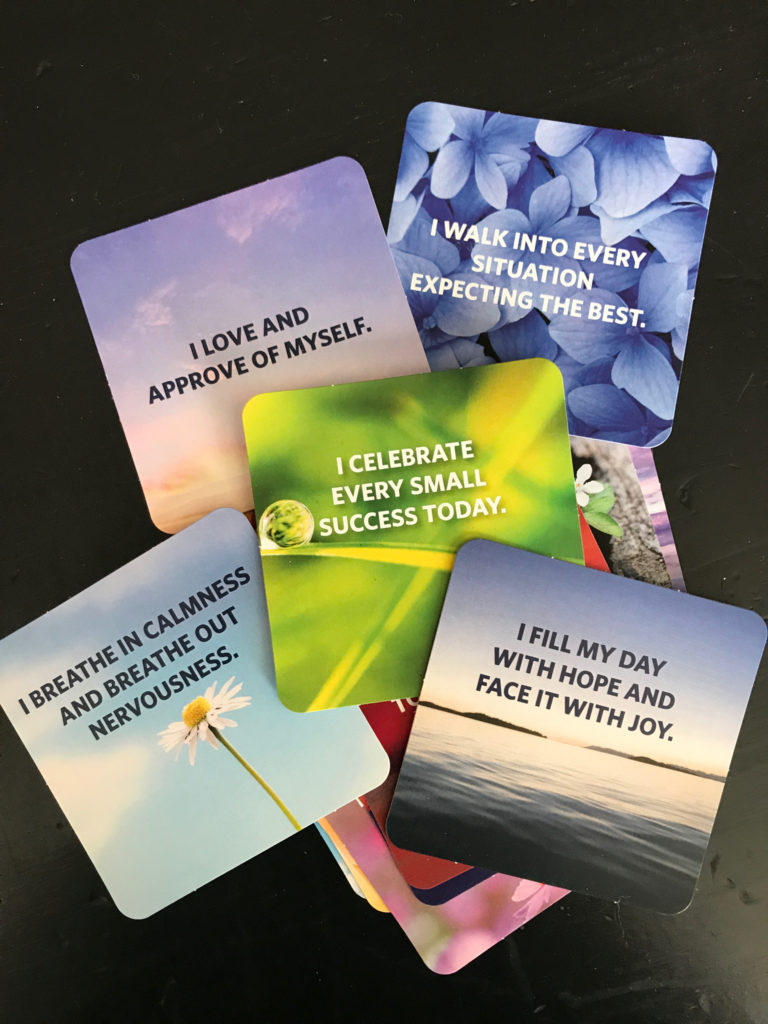 Hugs to all!
2017 Goals
Make time each week to Meal Plan
Drink 100 ounces of water each day
Exercise 5 days a week
Eat three meals and one snack daily
FOUR 100 Mile Walking Challenges this year! (This goal has changed a little now that I have this fabulous Fitbit.)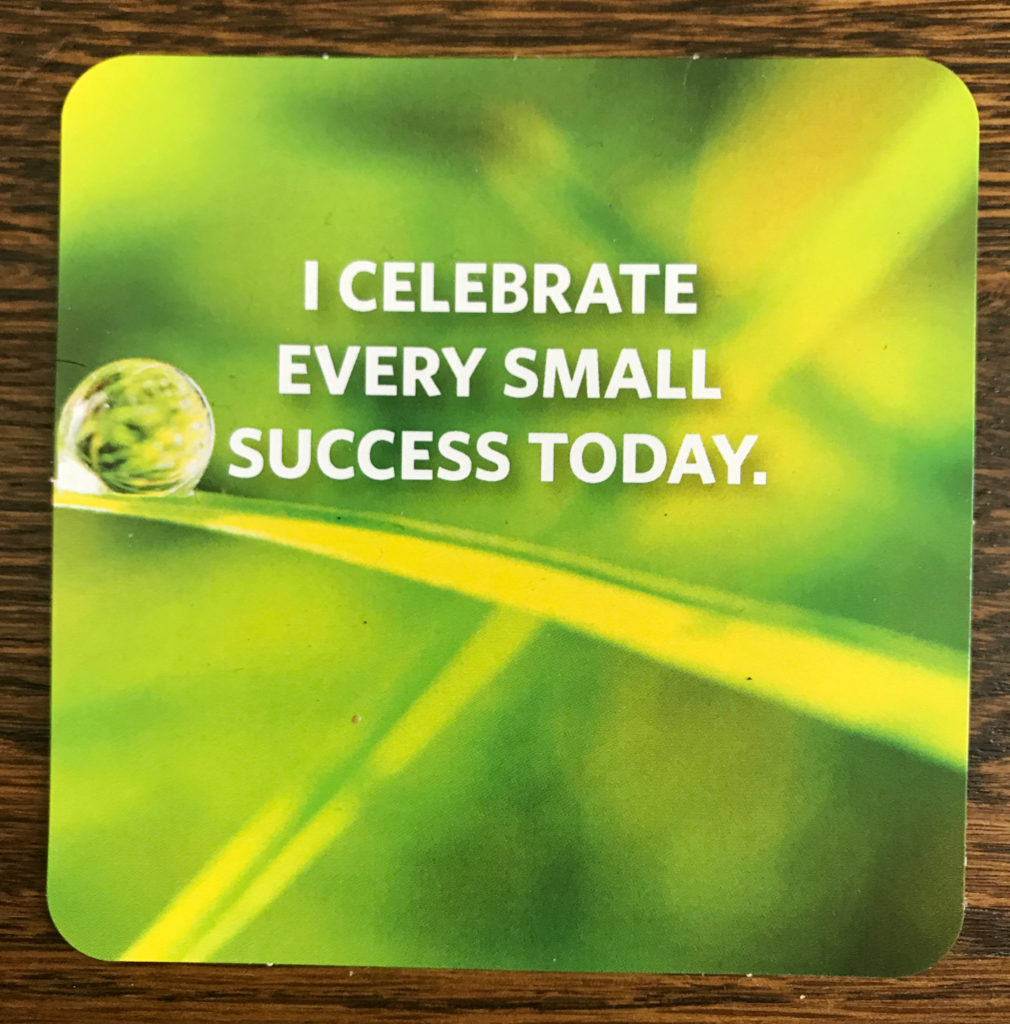 "love the life you live, live the life you love"