Yesterday was one strange food day.
I met my mom for brunch and it was NOT good. Came home and had a tasty snack.
Late afternoon, I had several task at home to do and let the afternoon sneak by without eating. This girl does NOT forget to eat. But I did. I opened up the pantry and devoured a half of a bag of Trader Joe's Roasted Plantains.
We rarely have chips, crackers, snacks items in the house for just this reason. I love these plantains, but have done a great job of simply eating them with meals when I want a salty crunch.
Yesterday……..like I had the bag in the air dumping all the crumbs into my mouth!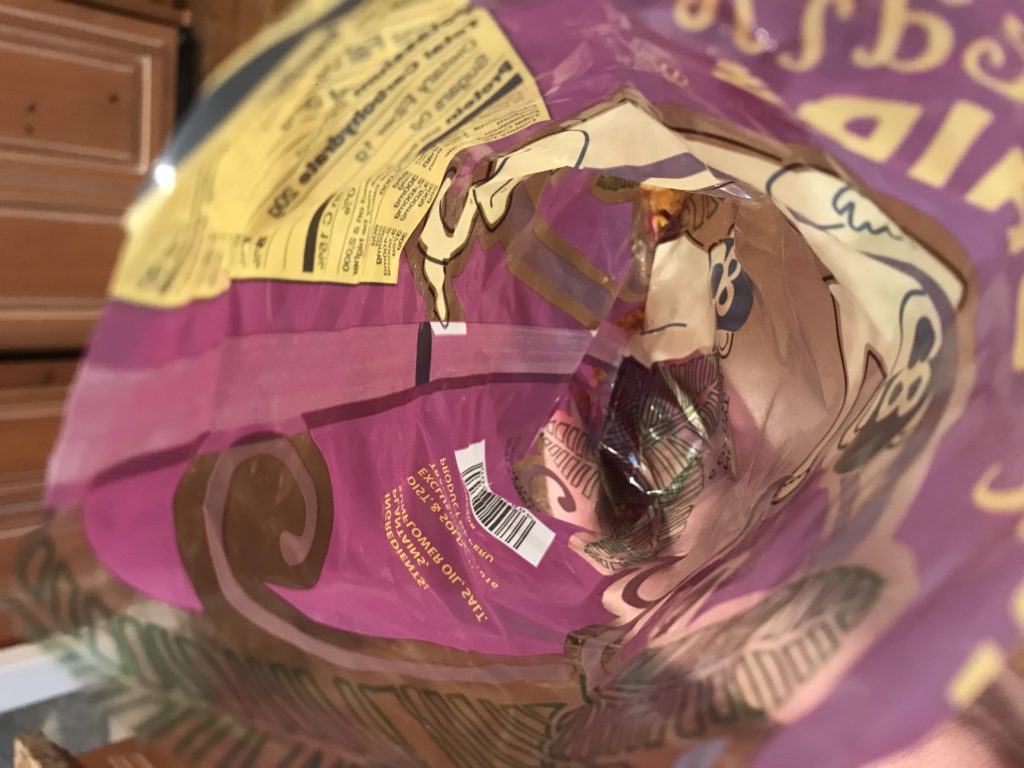 Then I took a nap.
After my nap, I made an easy shrimp taco dinner. I don't even think it qualified as dinner. And, I ate more plantains.
I tracked it all (guessing on some of course) and I still have 11 weekly smart points left.
I was happy with the scale this morning and I've had a great few weeks feeling in control.
Lesson here…..
Don't skip meals!!
It's FRIDAY!!!
I'm heading out the door to attend my WW meeting.
After that? Mike has planned the best day for us! I can't wait to tell you all about it.
Yesterday…..
Pre-Breakfast – 0 SP
Un-pictured Banana and Black Coffee
Brunch – 10 SP
This did NOT taste good to me. It is on the Seasonal Menu at First Watch. I ate the fruit, picked at half of this Breakfast Burrito and left the other half.
Then I had lots of coffee with cream. lol
My mom and I have a First Watch that is a little closer to her house, and I swear every time we go there, the food just isn't up to par with the other locations.
We decided she would just have to drive further from now on. 🙂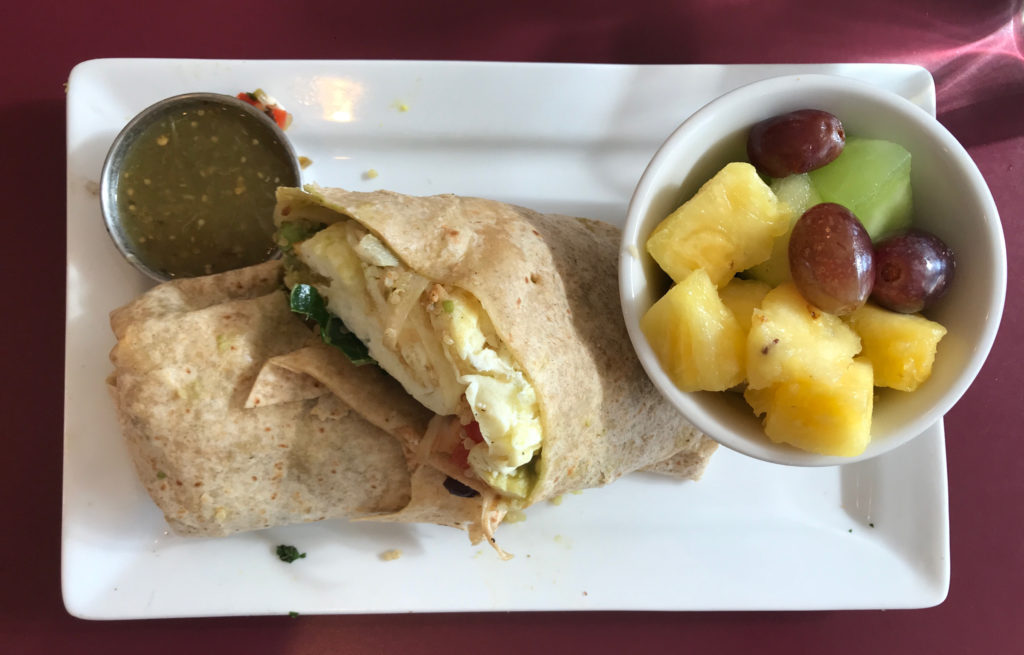 Snack – 1 SP
Plain Nonfat Greek Yogurt with Stevia Drops and 1/2 T. Unsweetened Cocoa Powder, Fruit and 1 tsp Trader Joe's Mixed Nut Butter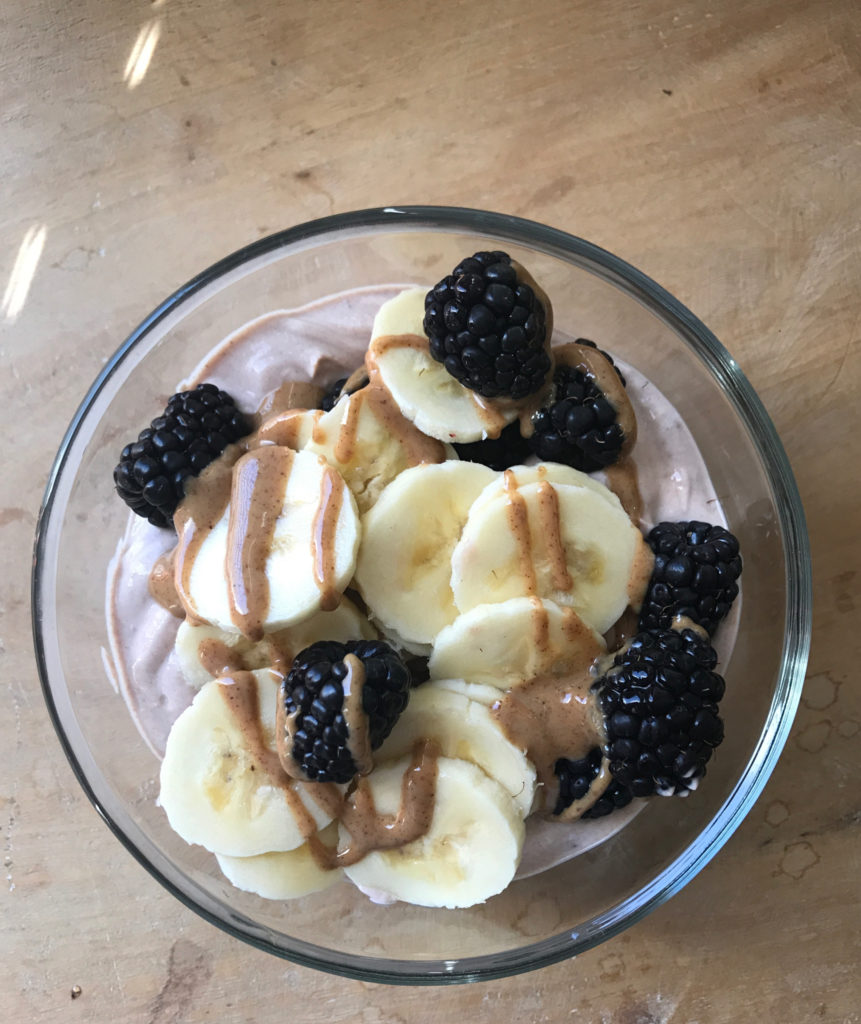 Snack – 15 SP?
There are six servings in a bag (5 SP per serving/20 chips) and I think about half of the bag was gone when I dug into these.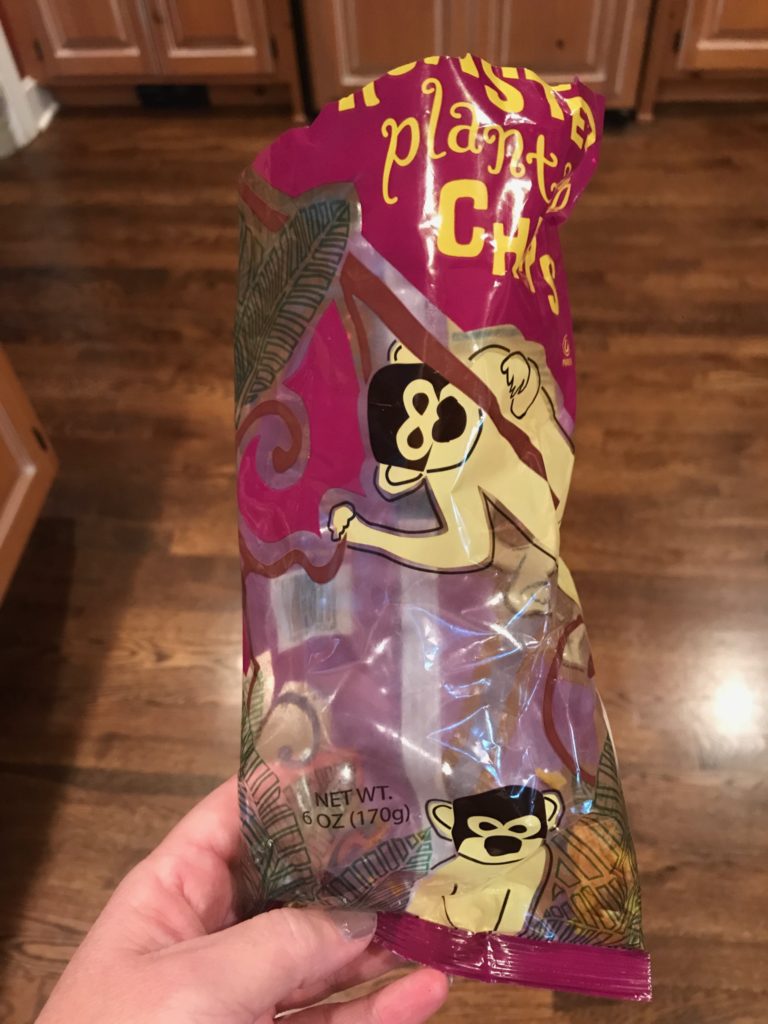 Dinner – 9 SP
Tortilla (1 SP), Shrimp (0 SP), Oil (2 SP), Smashed Avocado (3 SP), Cheese (1 SP), More Plantains (2 SP)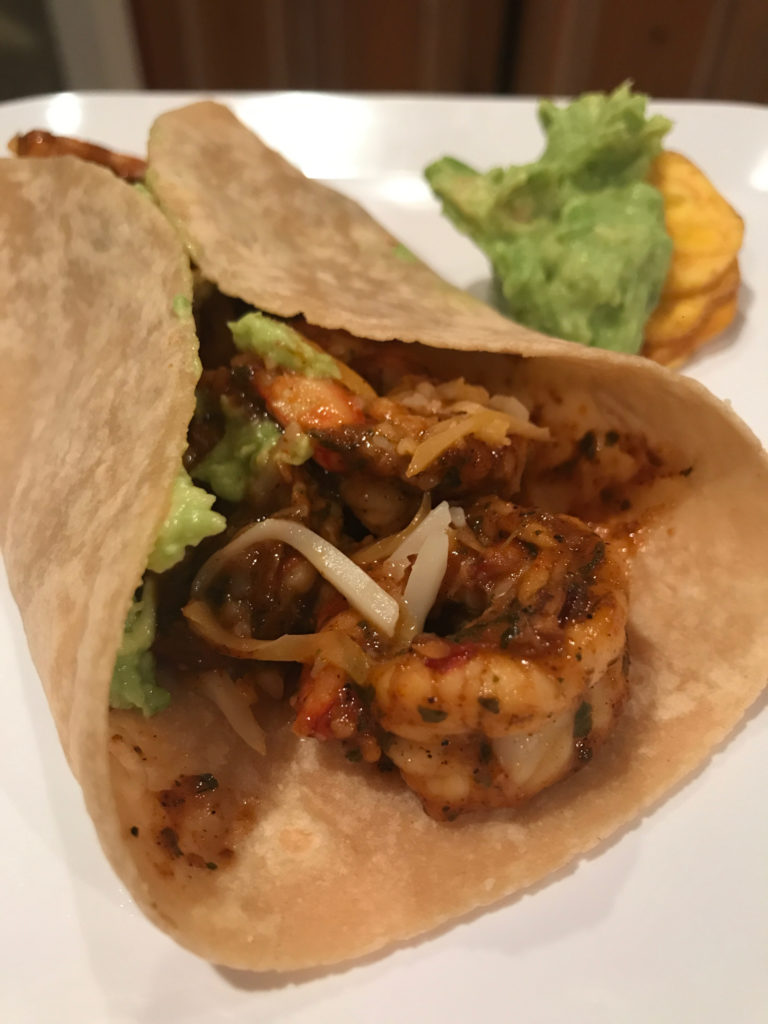 Daily SmartPoints Total = 35
2018 Goals
Make time each week to Meal Plan
Drink 100 ounces of water each day
Exercise 5 days a week
Eat three meals and one snack daily
Fitbit 10,000 Daily Steps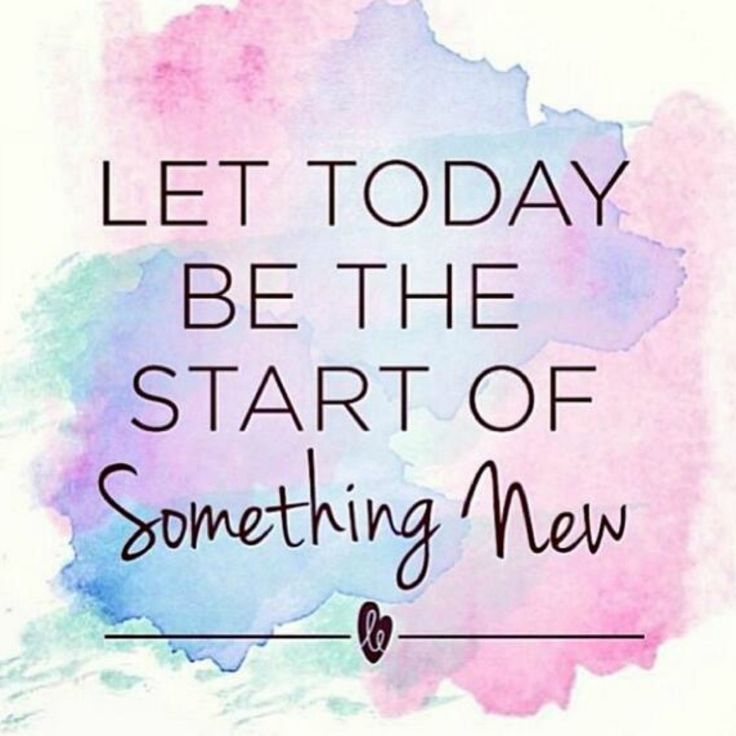 "love the life you live, live the life you love"