Tess has been wanting Mike and I to come visit her in Dallas ever since she got hired and moved into her apartment! I have been able to go a couple of times, but Mike hadn't been able to get away. We finally got it on the calendar and Tess got busy planning all sorts of things for us to do.
Before leaving town……I kinda needed a pair of jeans, but I didn't want to get more than one pair, and I didn't want to spend a lot, so I headed into Kohl's immediately after my WW meeting on Friday, and tried on a few pairs. Everything there is always on sale, and I just wanted a simple pair of Levi's. I grabbed a few 10's, then just for the heck of it, I grabbed a whole armful of 8's. WHAT???? I know.
I totally freaked out when I realized that I actually would be walking out of there with a size 8 pair of jeans, and I could breathe in them!! HOLLA!!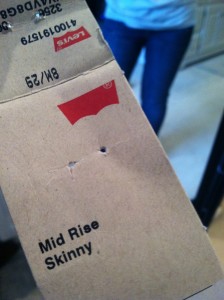 Yip. Super Excited.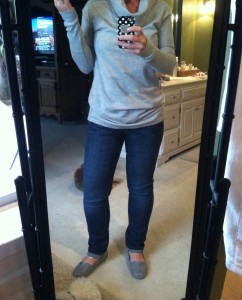 Friday afternoon, Mike came home from work and we headed to the airport for our first Free Flight (Parent perk's of a Southwest Airlines employee!), to Dallas.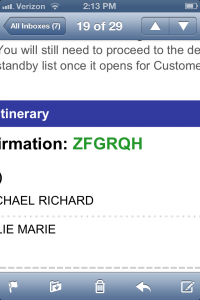 We decided to start our mini vacay off right with a beer, and kicked our feet up in the airport and talked about all the great plans Tess had for our weekend.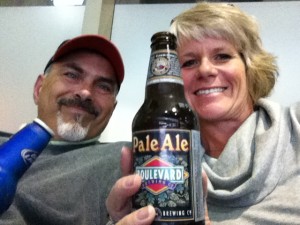 We had a great flight and then enjoyed another drink in the airport while we waited for our chauffeur (Tess) to get off work. She picked us up and we headed to our first destination for the weekend, Fireside, a great little Pizza joint right beside her house.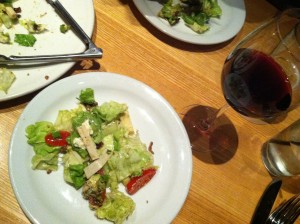 We were all starving and could hardly wait to dig in!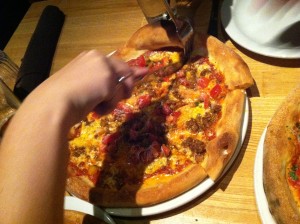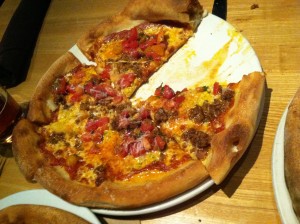 After a great night's sleep at Tess' apartment, we had fun drinking coffee and cooking breakfast together Saturday morning.
Tess had been wanting to go to the JFK Sixth Floor Museum since she moved here and thought we would enjoy it too, so that was our first destination for Saturday.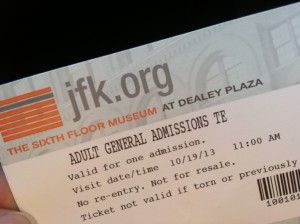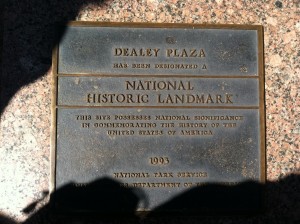 It was really strange to drive down the street where JFK was actually shot. He was shot from the SIXTH floor of this building, from the left side of the building.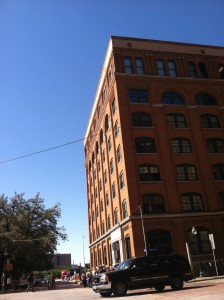 As we drove by the building, we drove the route that the President drove that November 22nd day in 1963.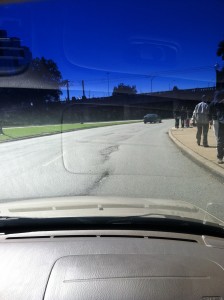 After touring the museum, we were ready for our next adventure. Mike loves the TV show "Fast and Loud" and they film in Dallas, so you know we had to find it.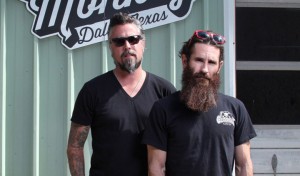 They also just opened a Bar & Grill, The Gas Monkey, so we headed there first.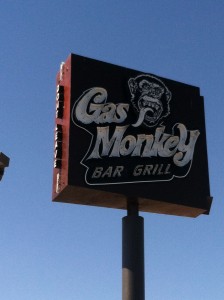 They were super busy and it was a gorgeous day outside! We walked right in and literally found the only available three bar stools right smack in front of us! It was meant to be.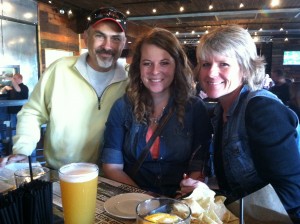 After a beer and some quac, we headed towards the shop, hoping to see the two Host!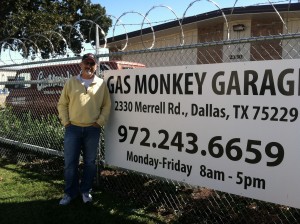 Um, I can't think of their names right now, which will NOT make Mike proud, but it doesn't matter, becasue we didn't get to see or meet them anyways. But…..they did have a sign up that said "No Entry. Filming in Progress", which was kinda cool knowing that they were in there filming an episode. An employee came out to talk to us at the fence and let us know that one of them was currently getting a tattoo in the shop and they were filming it! Now we know that when that episode air's, we were standing right outside!!!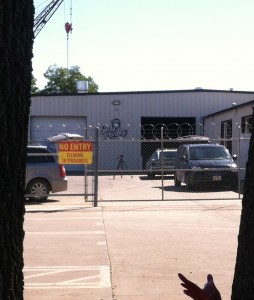 Next stop on our Dallas tour? Southwest Airlines! We had to get checked in first, then we got our own little personal tour from Tess.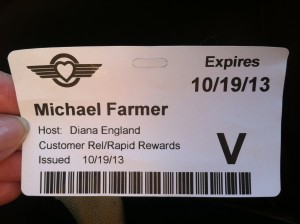 On Monday's, they have a company "Happy Hour" out on the deck, so we went to check out the deck and watch a few planes take off. The weather was gorgeous, so I pulled up a chair, had a seat, and snapped a few pictures of planes taking off!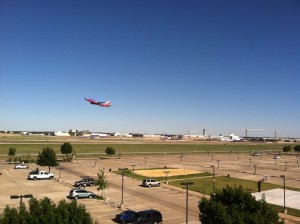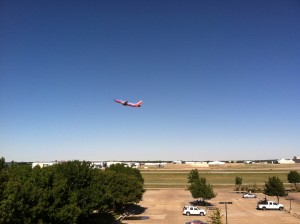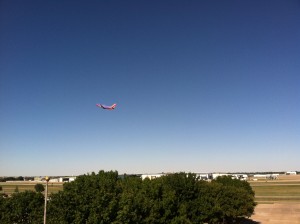 Now we were ready for a little treat, and there are a TON of different Taco places all over Dallas. Tess had been wanting to try this one out, so off we went. I loved the sign. "Open Really Late"!!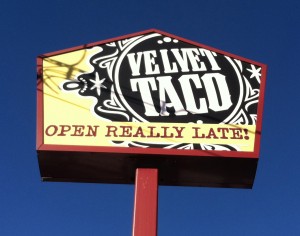 We all ordered two taco's. Here's a little peek of our afternoon treat! They were awesome!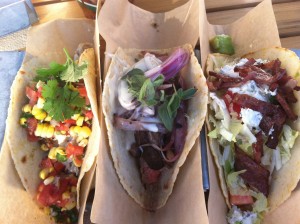 By now we were ready for a rest, so we headed back to the apartment to plan out our evening. Tess had been wanting to take Mike to "Top Golf" since she heard about it. I'm so glad we went. What an awesome evening! It's basically like a night of bowling, but it's golf! It's a huge driving range that operates just like a bowling alley, except the wait staff comes to YOU!!!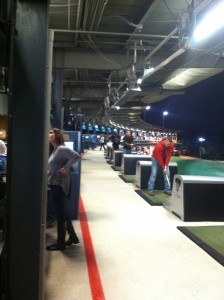 You can't really tell from these pictures, but there were two stories, and we got to be up top golfing off the second story! Tess and Mike got us all set up to go.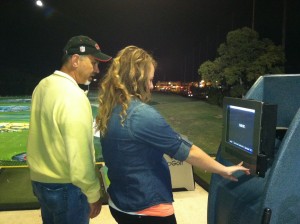 There's a chip in each of your balls, so it records on the screen where your ball went, how many yards it went, and how many points you scored. Pretty cool, huh?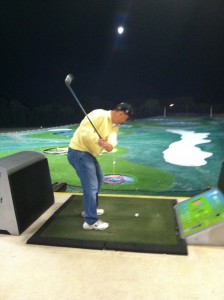 It was a little chilly outside, but the heaters above us made it perfect!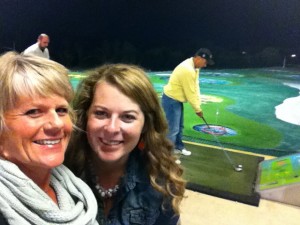 I don't know the last time I hit a golf ball, but I think I only missed the ball entirely a couple of times.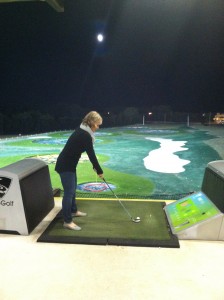 Cheese!
Most of the stalls had high top tables, but we were accidentally upgraded to a stall with a couch! Okay!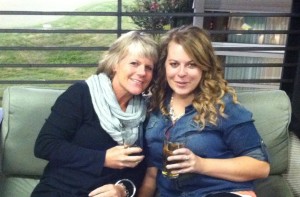 We had sliders with our pitchers of beer. yum.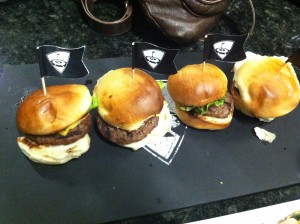 We had a great evening!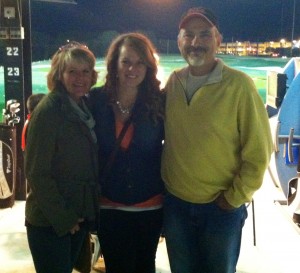 By the time our evening was over, I was exhausted! When we got back to Tess apartment, we played a few games with her roommate, Conner, and another one of Tess' friends, Elly. Then to bed!
Sunday, we sat outside and had coffee around the apartment pool. I was really impressed with pool area at the apartment complex. Lot's of landscaping and cozy furniture all over. My phone was charging, or I would have had some great pictures.
Now it was time for brunch before we picked a place to watch the Chiefs game. We found a great little spot to eat brunch and watch some of the noon games. Football was our theme for the day. Well, football and beverages that is. 🙂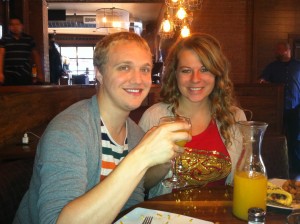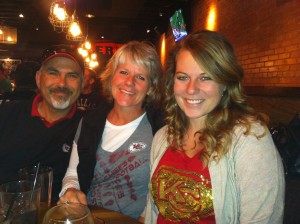 We had brunch in Uptown. It reminds me of Westport in Kansas City, just a little bit. After brunch, we found this cute little spot to sit outside and watch football, so we made a pitstop here.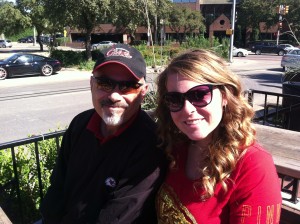 Tess was making calls planning the rest of our day.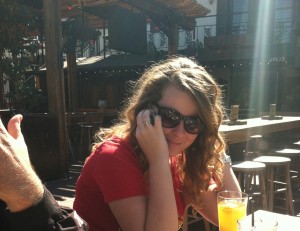 Then we finally found the perfect spot. We pulled up our barstools outside, ordered pitchers of beer, and Tess friends met up with us.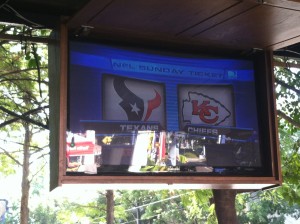 We ended our afternoon cheering the Chiefs to an awesome Victory!!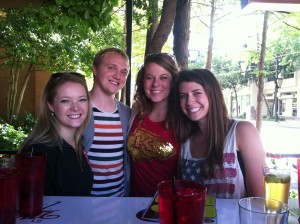 After the game, we headed to the airport.
We had a great weekend visiting Tess and seeing lots of Dallas. We can't wait to go back, and although we did do everything on our list for this trip, there is so much more there to do!
I felt great all weekend, and although I did have some beer and wine, and not the best food choices, we did lots of walking and I tried to get in lots of water. I probably will give myself a couple of days of exercising and water drinking before I attempt to step on the scale.
I hope you all had an awesome weekend!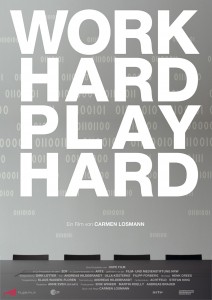 "love the life you live, live the life you love"