Quick today, lot's going on…….
Yesterday's Eats……
Breakfast
Scrambled Eggs & Warm Cinnamon Apples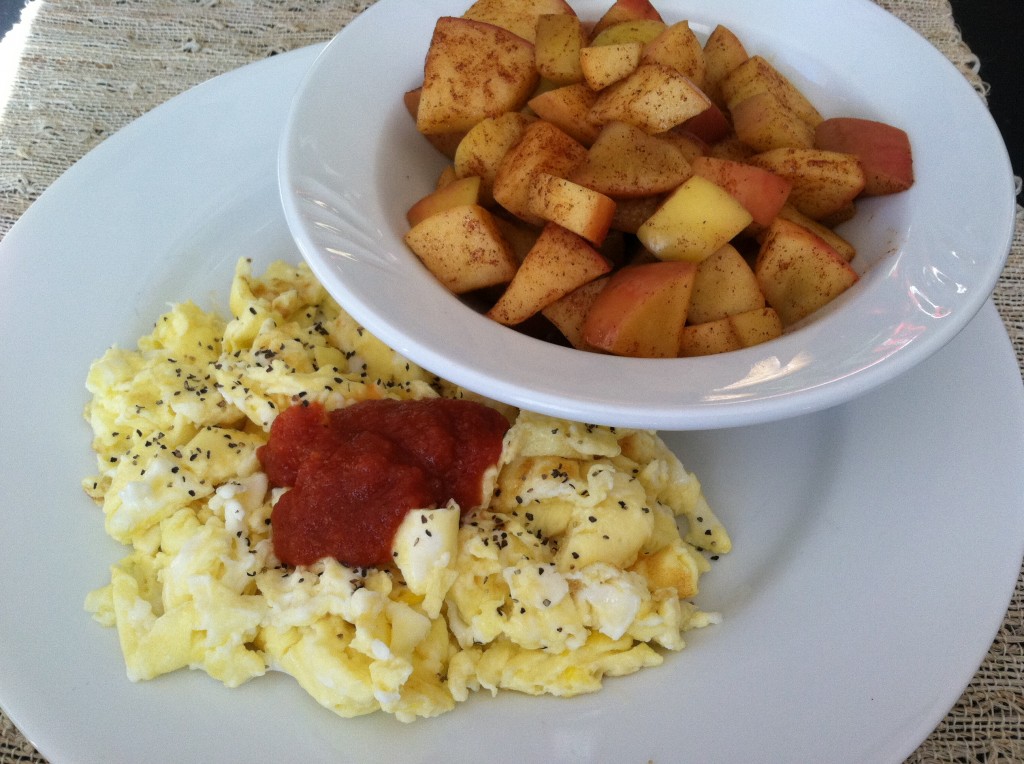 Warm Cinnamon Apples
Ingredients
1 Apple, Chopped
1 T. Water
1//4 tsp Vanilla
1 packet Truvia
1/2 tsp cinnamon
Directions
Place all ingredients in a baggie. Seal tightly and shake vigorously, or you know…..until it's all mixed up real good.
Vent the baggie about an inch. Place on a microwave safe plate and microwave for about 2 minutes!
Enjoy!
(This is great over a bowl of Oatmeal too!)
Taste just like Apple Pie Filling!
This recipe is adapted from Paula at Salad In a Jar!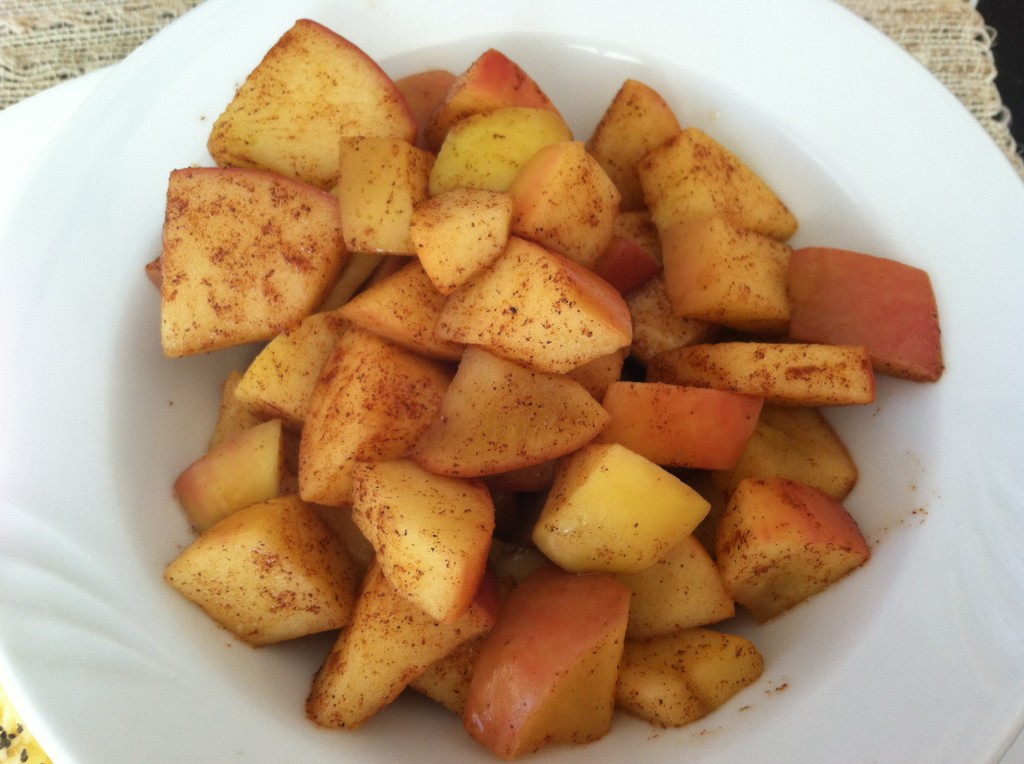 Lunch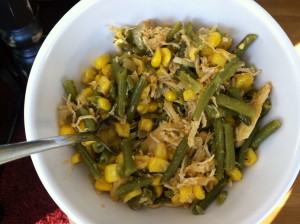 Snack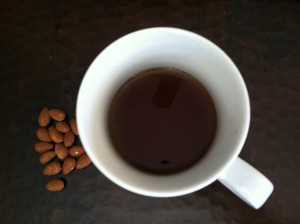 Dinner
Mexican Chicken Skillet Dish
Ingredients
1 onion
2 bell peppers
Olive Oil
1 C. cooked quinoa
1 Can Black Beans, rinsed and drained
2 shredded chicken breast
1 cup Salsa
Taco Seasoning to taste
Directions
Sauté Onions and Bell Pepper's in olive oil.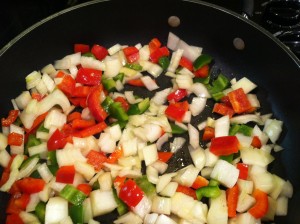 Add Quinoa, beans, and chicken.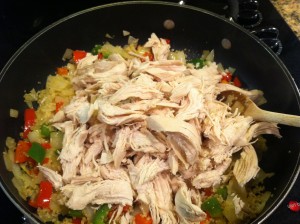 Top with Taco Seasoning to taste and water. Let Simmer.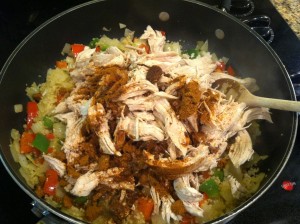 I added Salsa. It was a bit dry and this addition was perfect!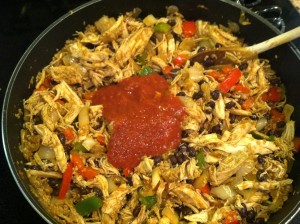 Not too shabby.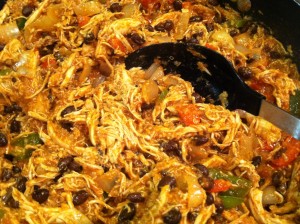 I ate mine over a bed of greens.
This would REALLY be good topped with sour cream and cheese!!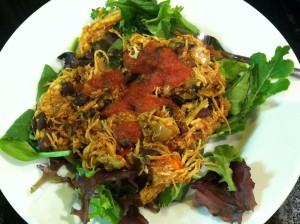 Simple Start
I can eat anything I want from the approved list of foods.
I can earn Activity Points by doing exercise, and eat them if I choose.
I have an allowance of 49 points that I can dip into for foods and beverages that are NOT on the approved list.
I should drink a minimum of 6 (8 oz) glasses of water each day.
Breakfast = Scrambled Eggs with Salsa, Coffee with Soy Milk, Apples
Lunch = Leftover Shredded Chicken Skillet
Snack = Black Coffee, Almonds
Dinner = Mexican Chicken Skillet
Foods NOT on the Simple Start Approved List = almonds, Soy Milk
Exercise = walked 4 miles
How many glasses of water I drank = 15
Activity Points Earned for the Day = 5
Activity Points Earned This Week = 17
Remaining points from my 49 Points Allowance = 40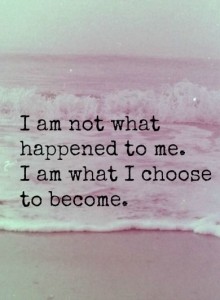 "love the life you live, live the life you love"