Shake or Smoothie?
What's the difference? I never really know, but from what I've read today, it seems as though a smoothie is made with mostly fruit, and a shake is made with mostly milk? I typically make mine with 1 cup of Milk (Skim Milk, Whey Protein, Almond milk….etc), 1 Cup of frozen fruit, and whatever else I seem to throw in it! So it seems I'm right in the middle, making neither a Shake nor a Smoothie, but a ShaMoothie!! You think I can patent that?
Cherry Banana ShaMoothie!!
1 Cup Unsweetened Almond Milk
1 Packet Truvia
1 Cup Frozen Cherries
1/2 Frozen Banana
2 Ice Cubes
Blend…..in your blender. 🙂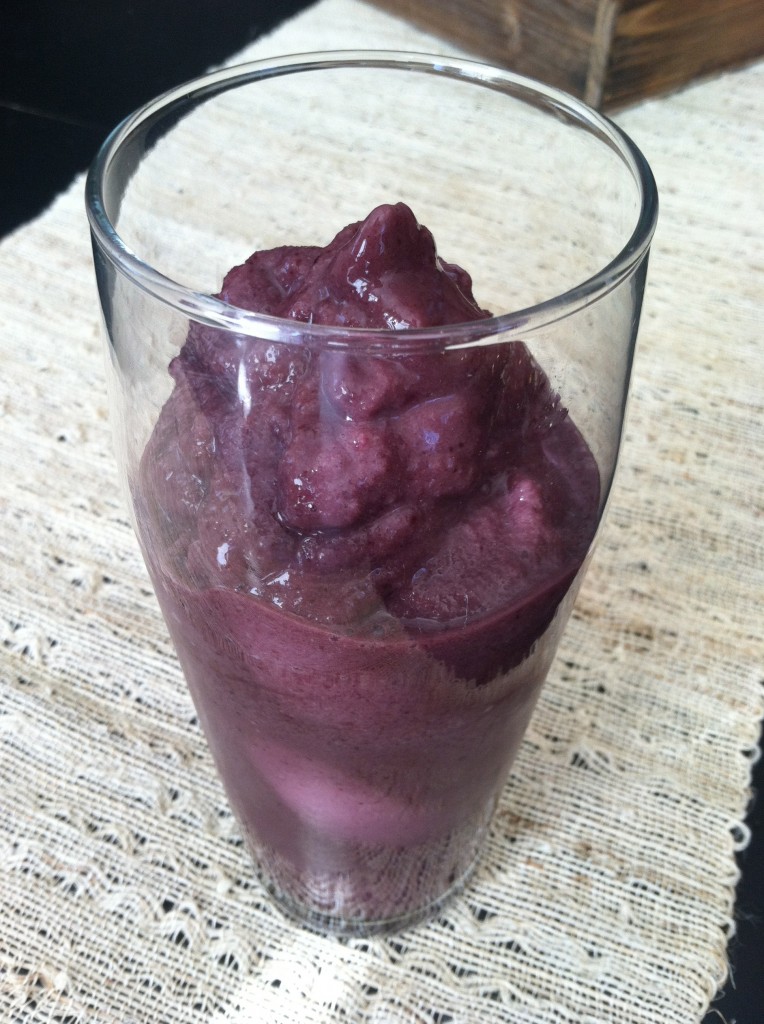 Other exciting things about Sunday? It was beautiful outside, so I took advantage of that and took a 4 mile walk and was able to breathe in some fresh air!!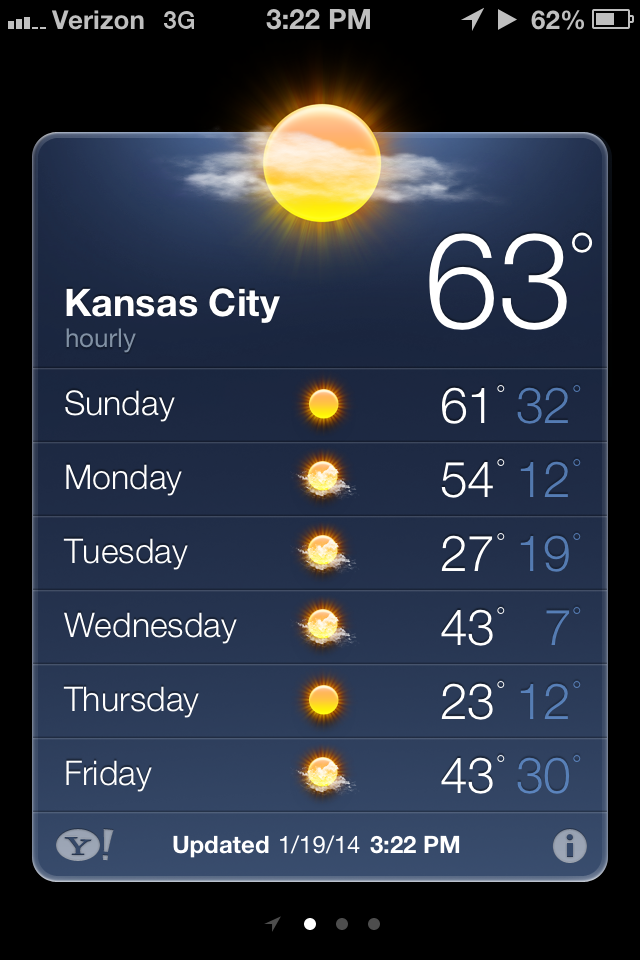 I got out of the neighborhood and took one of my old routes. It was nice to have a little different view. However, just starting out, that sidewalk looked really long…….

Here are all the day's eats……No lunch, but lot's of snacking throughout the day.
Breakfast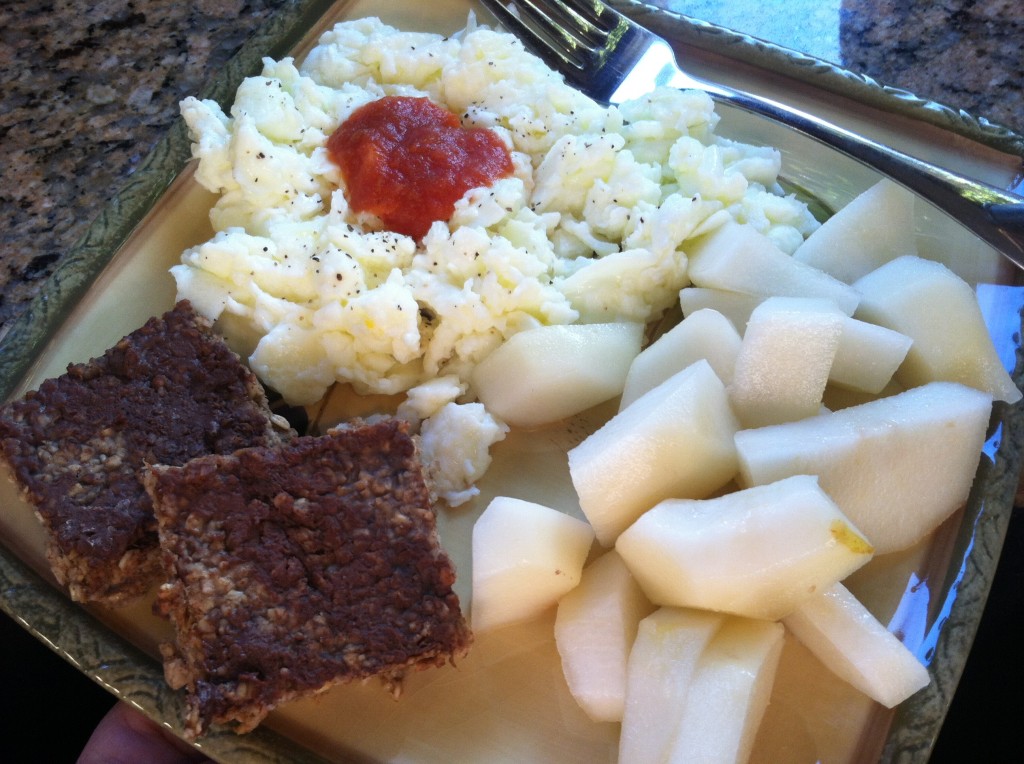 Snack one…..
Veggies and Hummus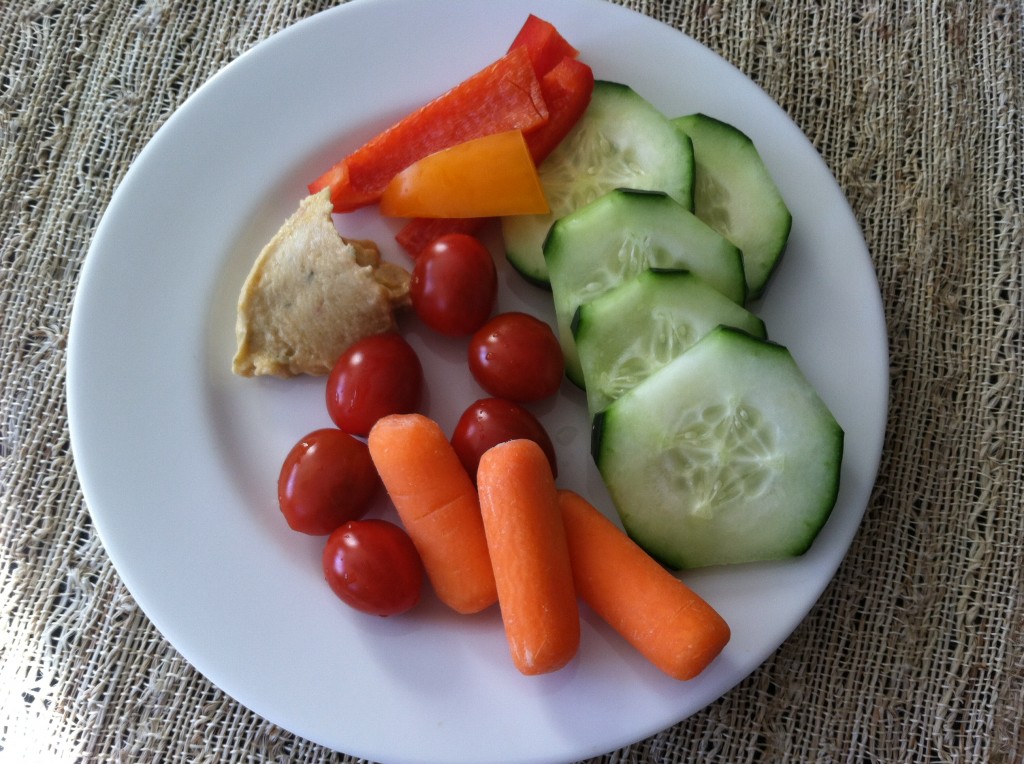 Another Snack
Cherry Banana ShaMoothie!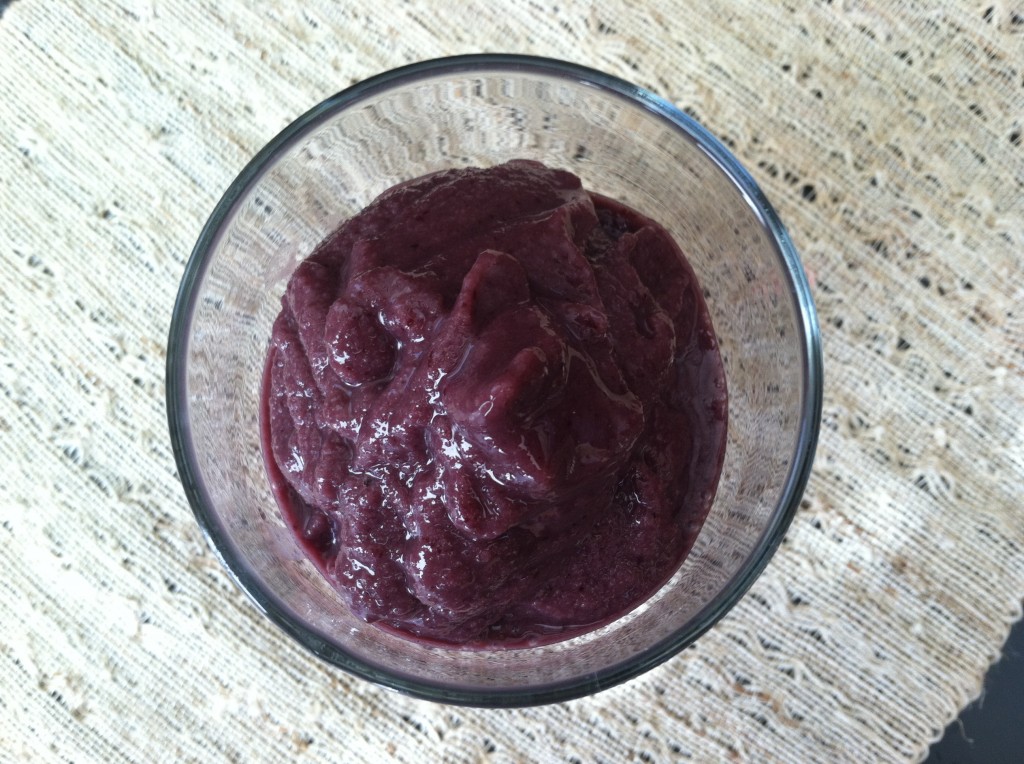 And another……
Gluten Free Waffle, Better n' Peanut Butter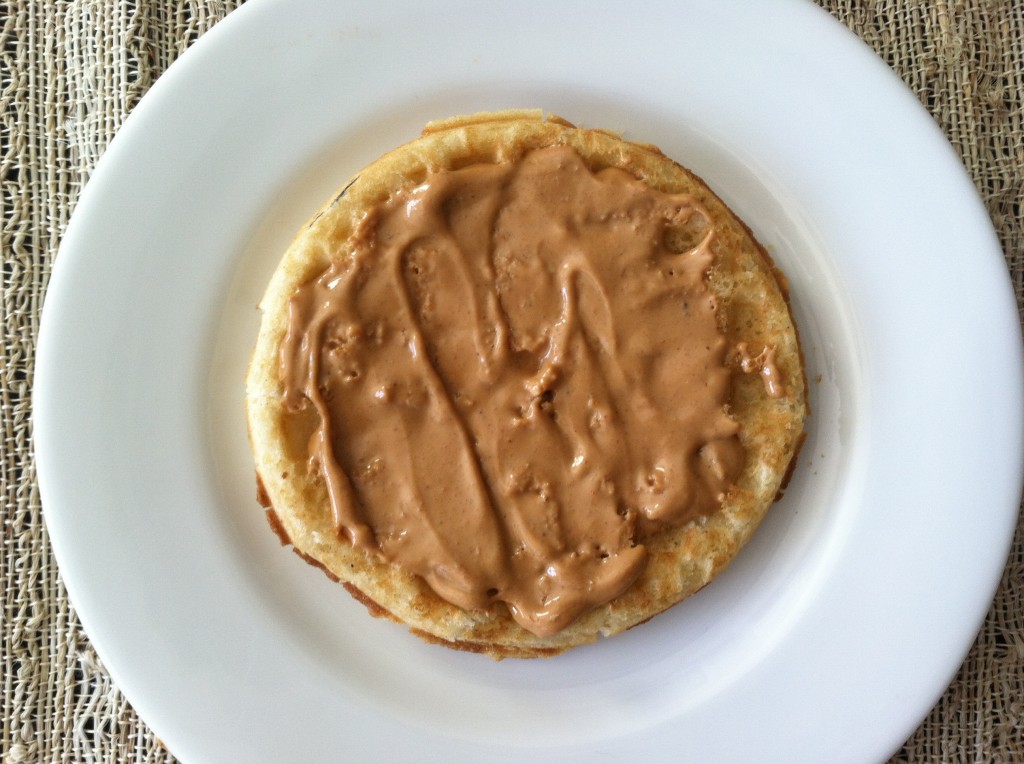 And Then Another One…..
Orange (duh)

And, Um….One More Snack
Grande Nonfat Latte
(I really missed these the last couple of weeks!)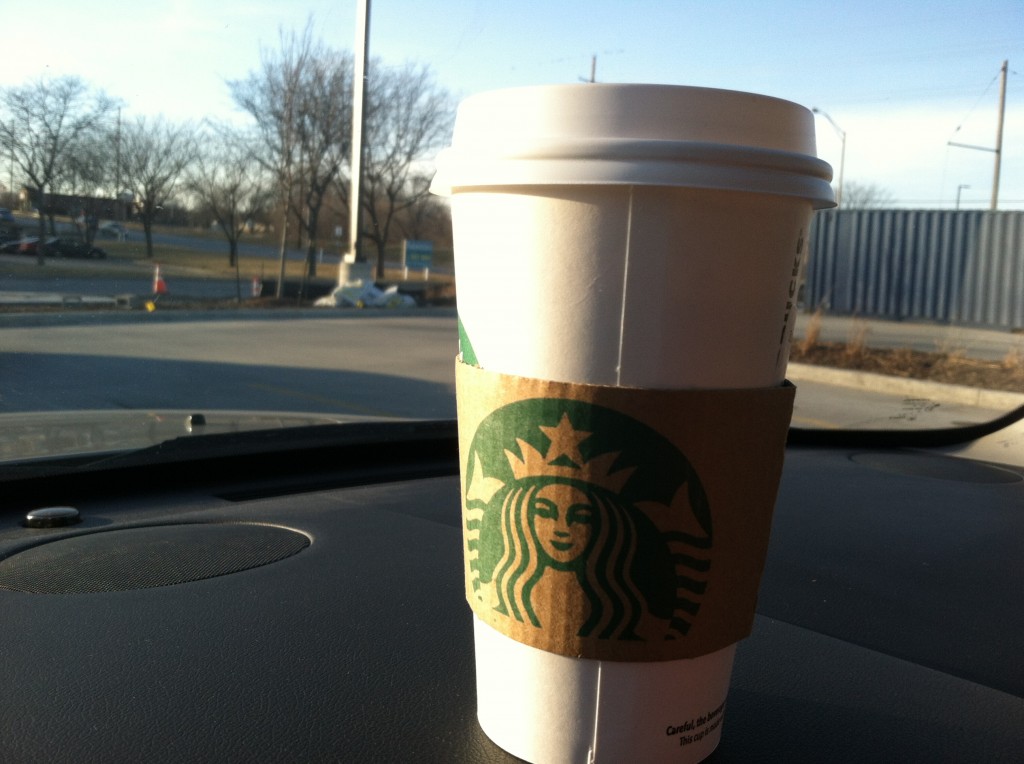 Dinner
1/2 KC Strip, Shrimp, Sweet Potato, Grilled Zucchini
I sliced this potato, drizzled with Olive Oil and sprinkled with sea salt.
Baked 40 minutes at 400 degrees.
Gotta Love Pinterest!!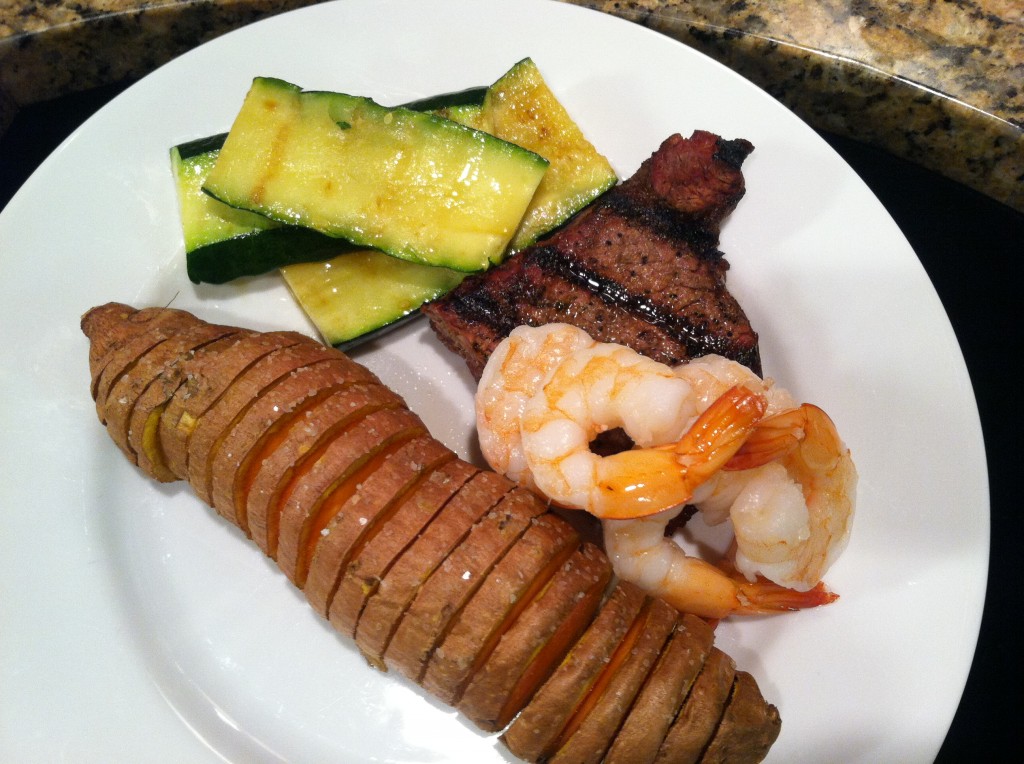 Weight Watcher's Points Plus
I can eat 26 PPV a day.
I can earn Activity Points by doing exercise, and eat them if I choose.
I have an allowance of 49 extra points that I can dip into throughout the week if I choose.
I should drink a minimum of 6 (8 oz) glasses of water each day.
Breakfast = 4 Egg Whites (1), Salsa (0), Pear (0), Two Oatmeal Banana Cookie Bar's (4), Coffee with Skim Milk (1)
Snack = Veggies and Hummus (1)
Snack = Cherry Banana ShaMoothie (1)
Snack = Waffle with 1 T. Better n' Peanut Butter (4)
Snack = Orange (0)
Snack = Grande Nonfat Latte (3)
Dinner = KC Strip (6), Shrimp (1), Sweet Potato (4), Grilled Zucchini with Olive Oil (1)
Total = 27
Exercise = Walked 4 miles OUTSIDE!!!! Yay….fresh air!!
How many glasses of water I drank = 8 (I did TERRIBLE today at the water thing!)
Activity Points Earned for the Day = 4
Activity Points Earned This Week = 8
Remaining points from my 49 Points Allowance = 0
Alcohol Consumption = none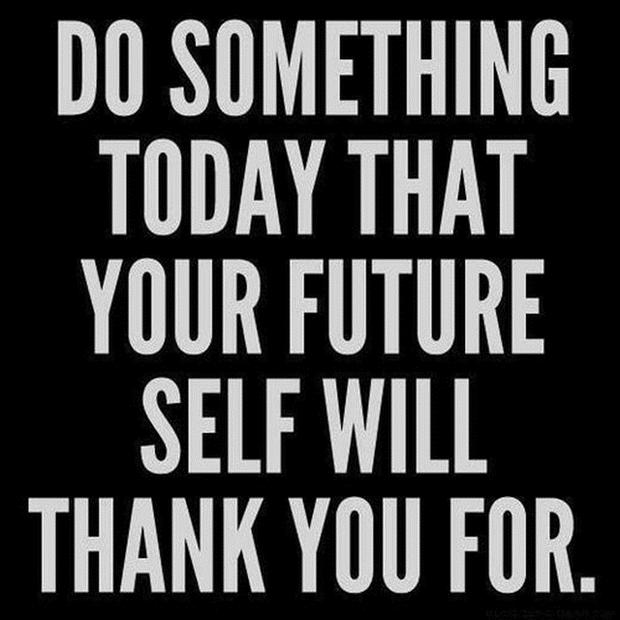 "love the life you live, live the life you love"