(Revised March 29, 2014. It was brought to my attention by a reader, (Thank you Rene!) that I was off on calculating the points for my Blueberry Pancakes. I was counting the 1/4 of Dry Oatmeal in the pancake mix as I would count 1/4 of Cooked Oatmeal. The Blueberry Pancakes are 3 PPV, not 2 PPV. Sorry about that! Still a yummy plate of food for 3 PPV!)
Thursday I got on the treadmill to run my first THREE miles in preparation for the upcoming 5K on April 12th. I ran 31 minutes straight the day before, and 30 minutes straight the day before that. I felt like I was ready! The 5K training App that I have been using on my iPhone suggest that you train only three days a week. Yesterday would have been three days in a row of "running", which most of you know, is a fairly new activity for me. After 20 minutes of running on Thursday, I had to stop. My thighs felt thick, heavy and rubbery! Maybe that "Three Days a Week" thing is recommended for a good reason? Ya think? Anyhow, I did get in a good 20 minute run, and I walked for an additional 25 minutes, then I did a good arm workout with my weights. All in all, a good day of activity and exercise!
Breakfast
These really are delicious!
3 PPV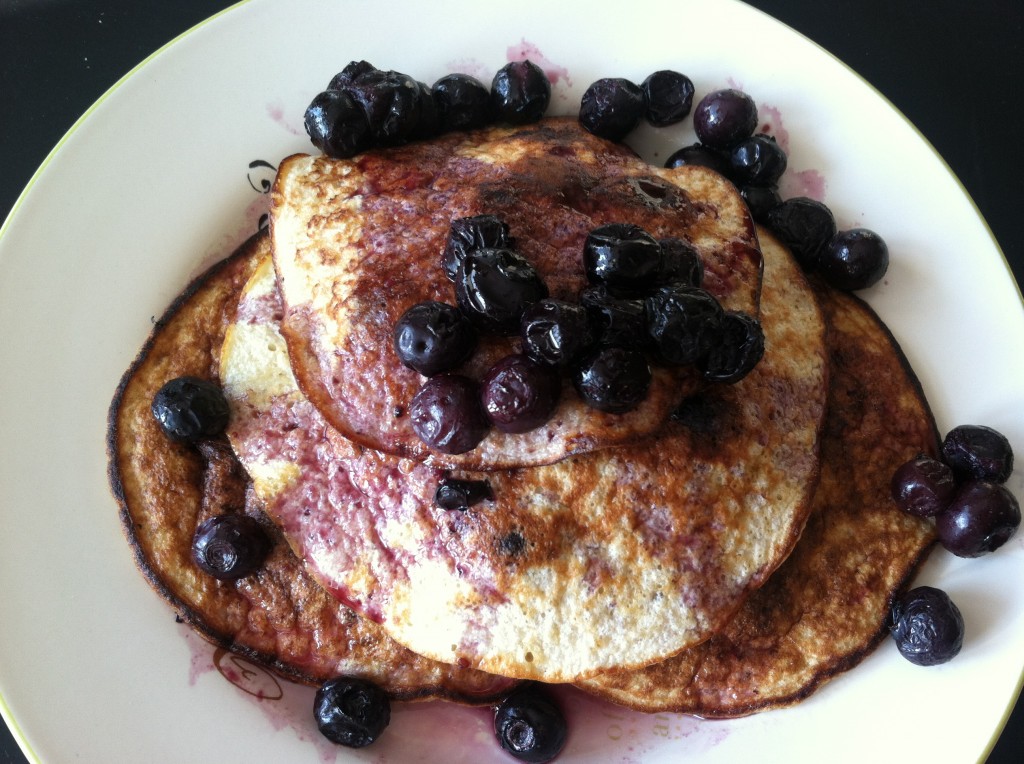 Snack
Grapes
0 PPV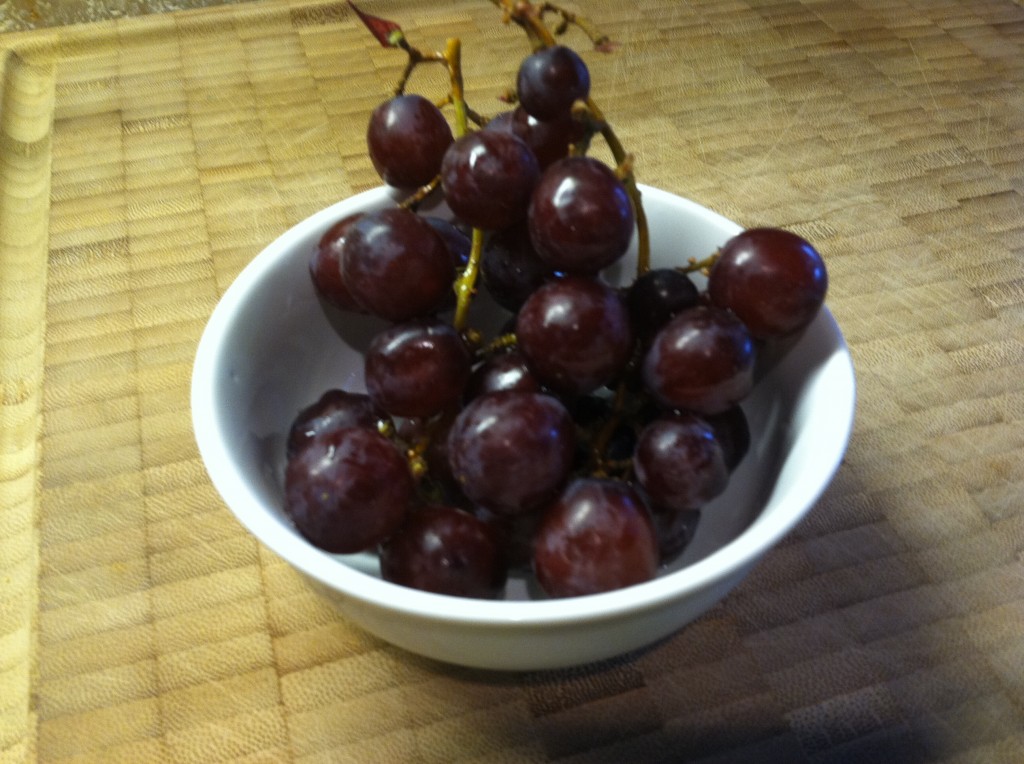 Lunch
Turkey Burger Patty on a Grilled Light English Muffin with
1 T. Soft Goat Cheese and Caramelized Onions
(I keep these patties made up and in the freezer)
Carrots, Bell Peppers, Hummus
9 PPV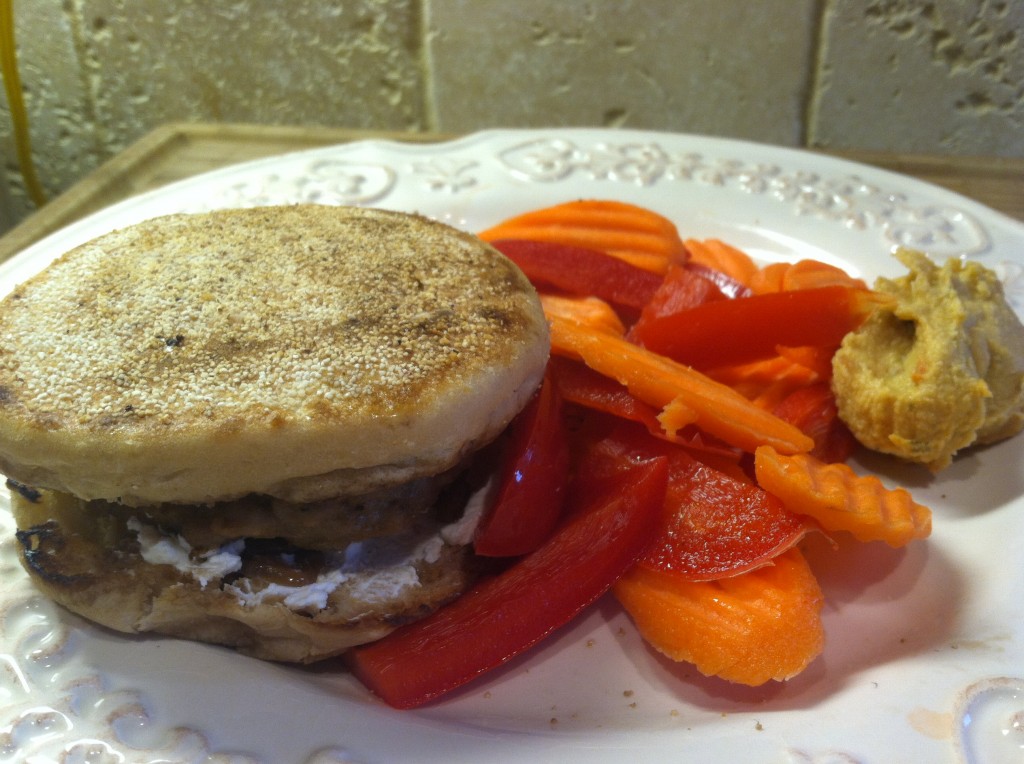 Snack
Banana (Great with an Apple too!)
1 PPV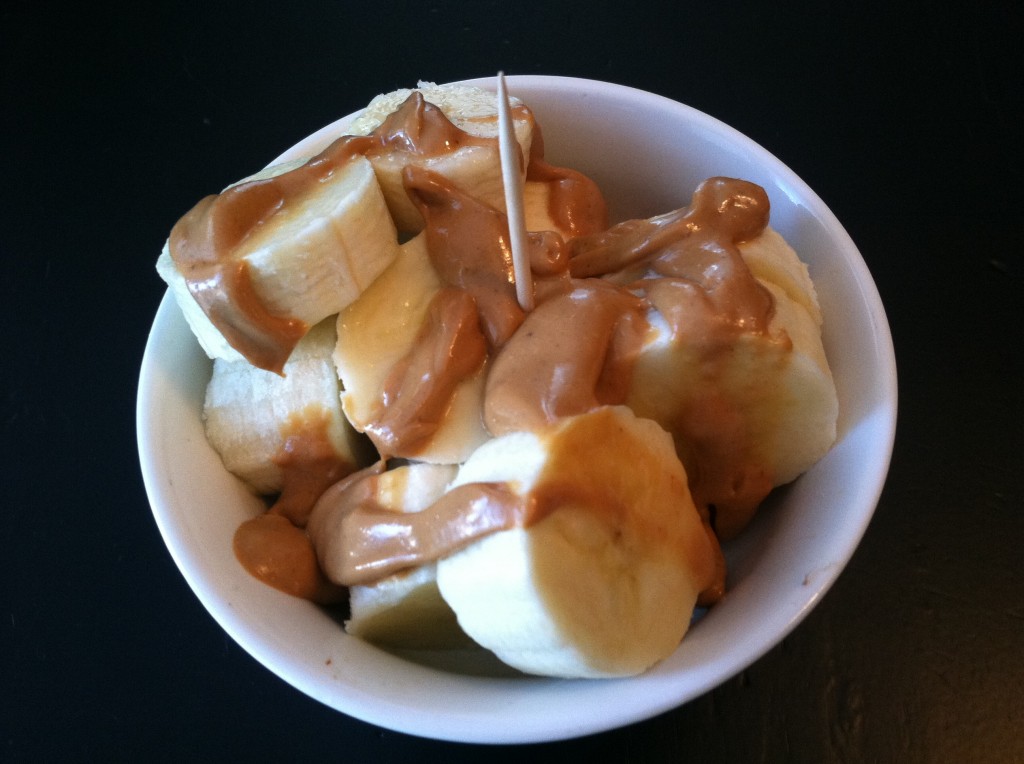 Dinner
I knew I was making pizza for dinner, and I had decided to try a Gluten Free Crust…..Then I made Alfredo Sauce with flour in it???? Yep. I did.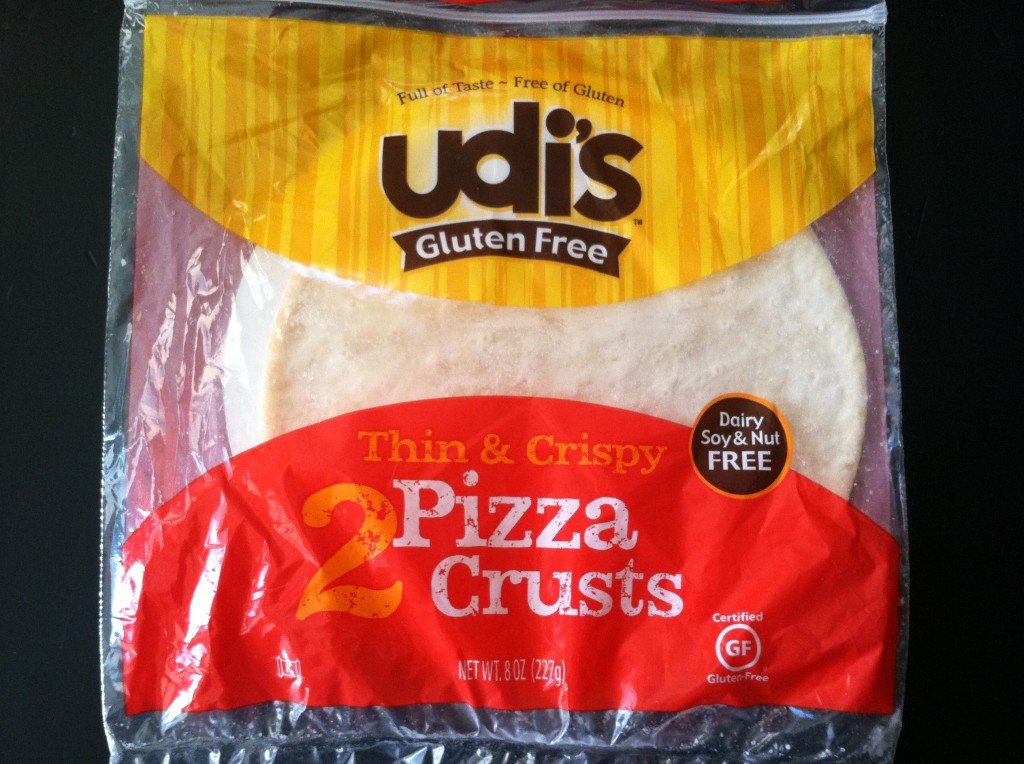 …..and top it with Alfredo Sauce, Chicken, Spinach and Mozzarella. I searched online for a healthy Alfredo Sauce and found myself at the site of the Minimalist Baker. The sauce she made was to serve over pasta, but I didn't see any reason why it wouldn't work for my pizza! The sauce looked easy, and I had all of the ingredients, (well, except for the pesto, and I left out the red pepper flakes) so I gave it a try. It was easy and delicious and just what I was looking for! Click HERE for her awesome Alfredo Recipe!
Two Slices of Chicken Alfredo Pizza
Caesar Salad
14 PPV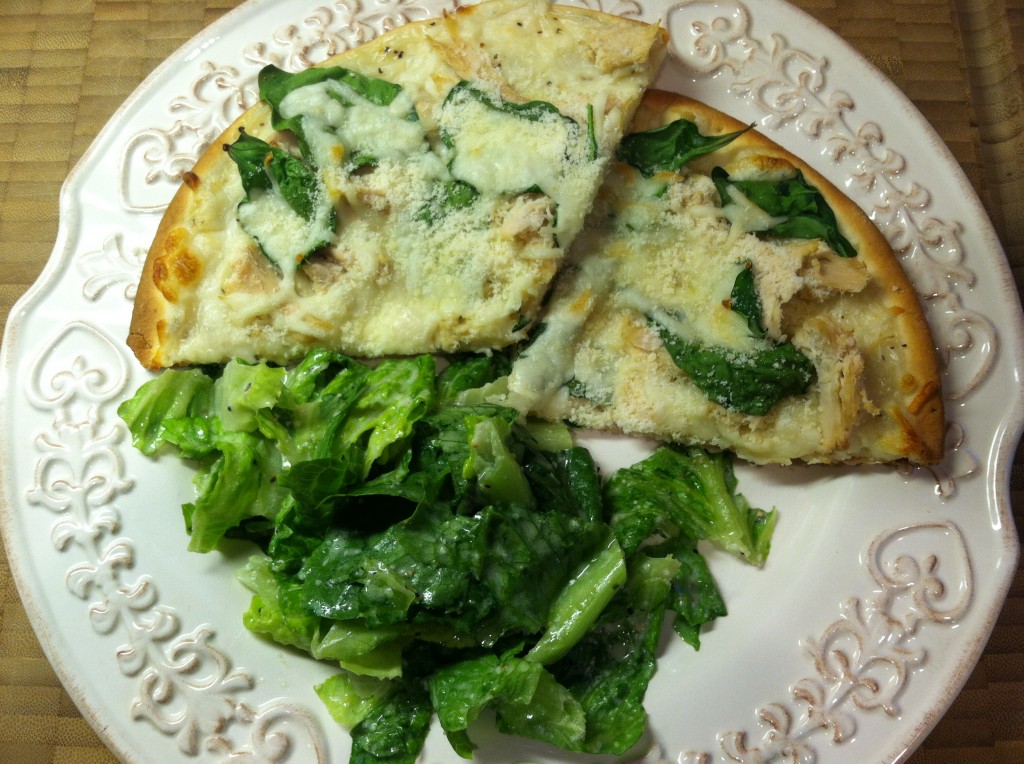 Weight Watcher's Points Plus
I can eat 26 PPV a day.
I can earn Activity Points by doing exercise, and eat them if I choose.
I have an allowance of 49 extra points that I can dip into throughout the week if I choose.
I should drink a minimum of 6 (8 oz) glasses of water each day.
My Weight Watcher Week Begins on Friday's
Breakfast = Un-pictured Coffee with Skim Milk, Pancakes (4)
Snack = Grapes (0)
Lunch = Turkey Burger, Veggies, Hummus (9)
Snack = Banana with Better n' Peanut Butter (1)
Dinner = Pizza and Salad (14)
Total = 28
Exercise = Run 20 minutes, Walk 25 minutes
How many glasses of water I drank = 10
Activity Points Earned for the Day = 5
Activity Points Earned This Week = 22
Remaining points from my 49 Points Allowance = 0
Alcohol Consumption = none
What are YOU cooking?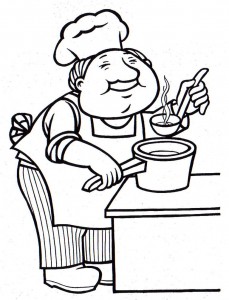 "love the life you live, live the life you love"