I had plans with my Little Sis to head to downtown to the big City Market for a fun Saturday morning, but due to the rain, we changed our plans. Samone snapped a few pics of us with my phone……
(I really don't think in person that my hair looks THAT gray!!!)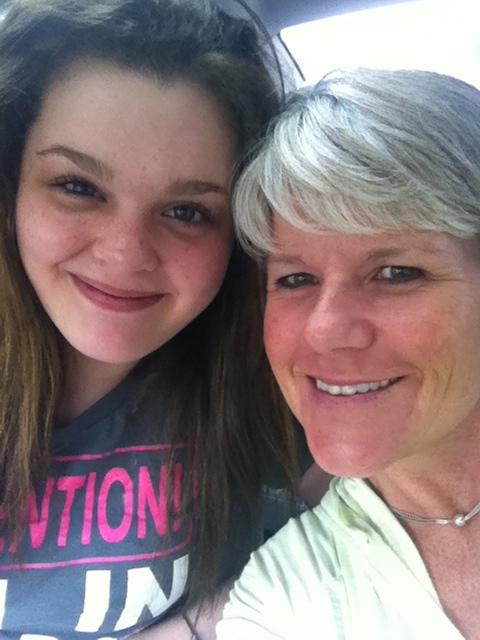 It seemed like a perfect movie day, and we just happen to have a new Movie Theatre! Cinetopia! So we checked it out. We got tickets to the Parlor. In the Parlor, it pretty much looks like a great big living room.There was a fire place, book shelves with actual books, (we debated if we could actually pick them up and browse through them or not) and lot's of cozy seating. You can bring food in from the concession stand, or order from the menu. We decided to order from the menu. I ordered the Mediterranean Wrap with Sweet Potato fries and a Latte. This is the third time I've ordered food in a Movie theatre, and I don't think I'll do that again. I alway sneak a coffee in, so I like that I can order that, but it's just weird for me to eat in the dark! The wrap was good, but the fries were NOT Sweet Potato fries. I'm not really sure what they were. They were fried sticks of some sort, but due to the dark, I couldn't tell, so I just didn't eat them, and you know what? I didn't need the points anyhow. 🙂
We saw the Adam Sandler, Drew Barrymore movie.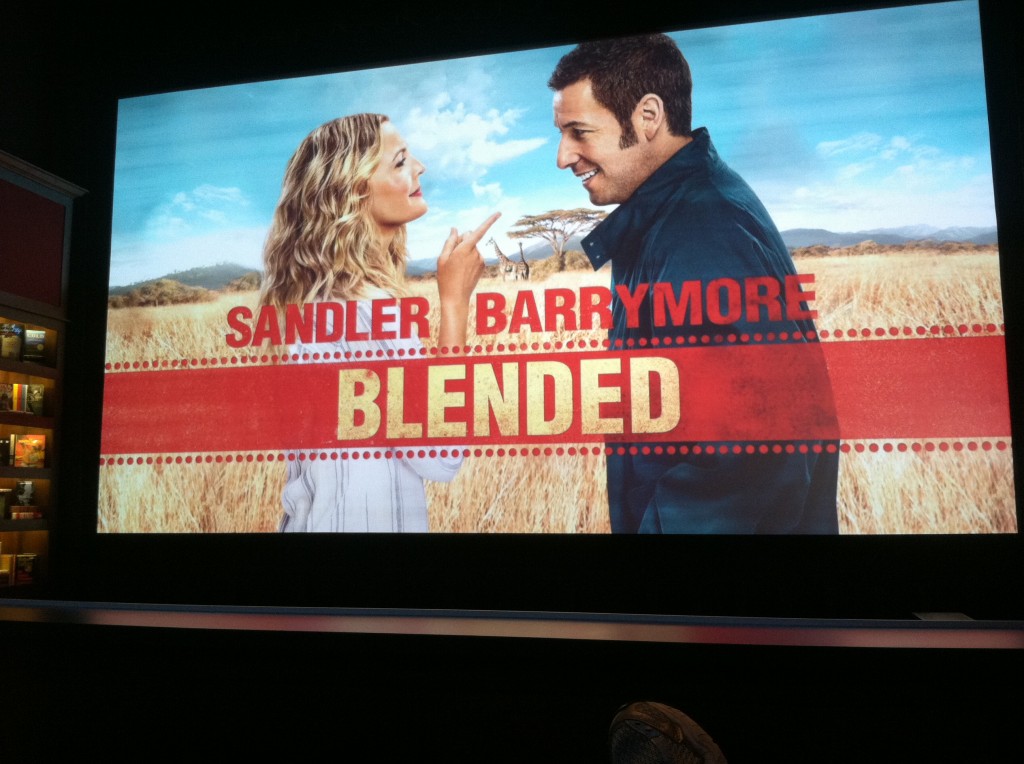 It was cute, but there were some really corny parts that would have made the movie a LOT better if they'd just left those parts out…in my opinion. Mike say's that's what makes it an Adam Sandler movie!
Anyhow, it was a great rainy morning!
Breakfast
Frothy Coffee
5 PPV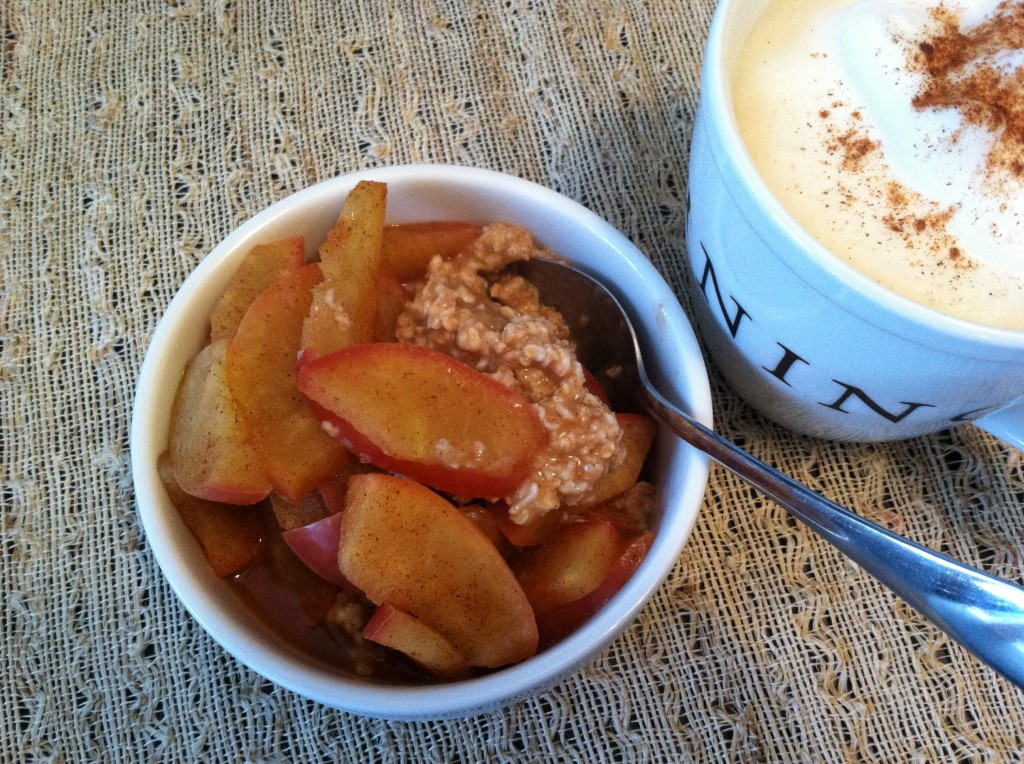 Lunch
Un-Pictured Nonfat Latte
Mediterranean Wrap
13 PPV
It's so dark, you can't see your food!!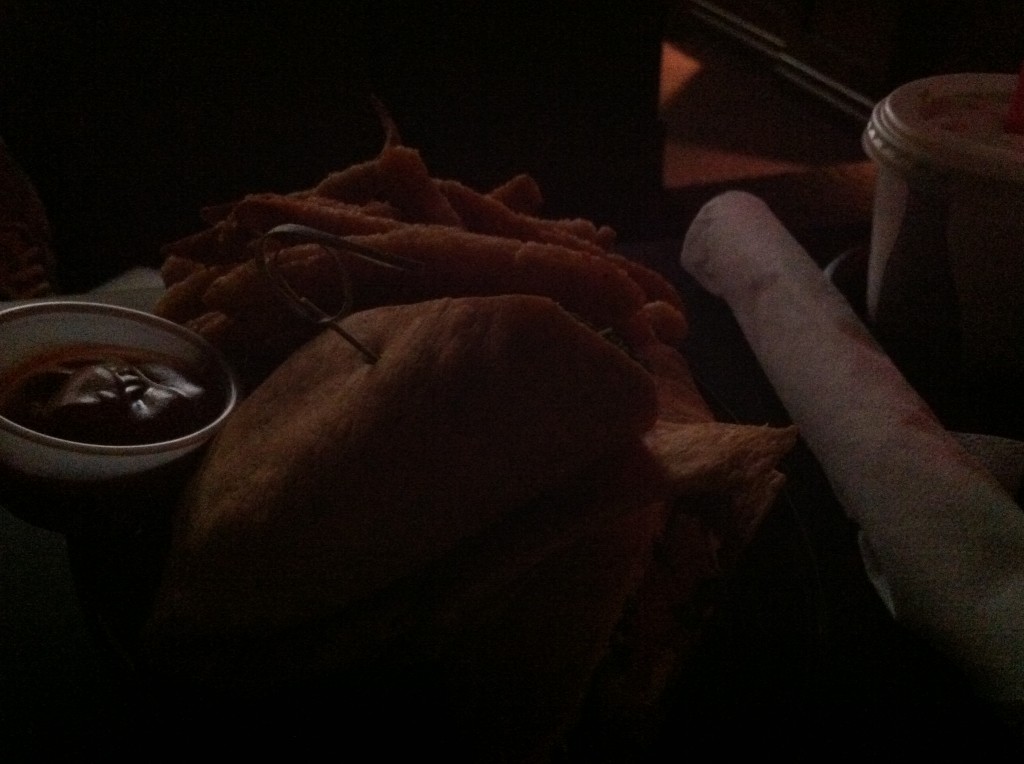 Snack's
I kept within my points today, but I may have overdosed on fruit…..
Two of these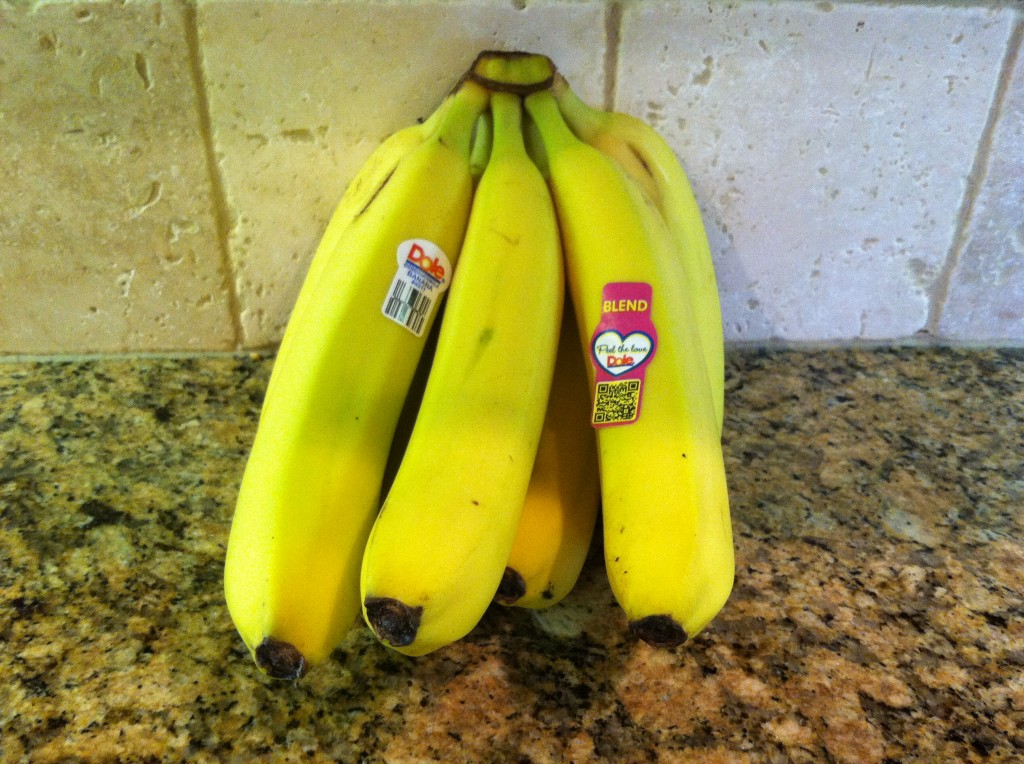 A handful of these….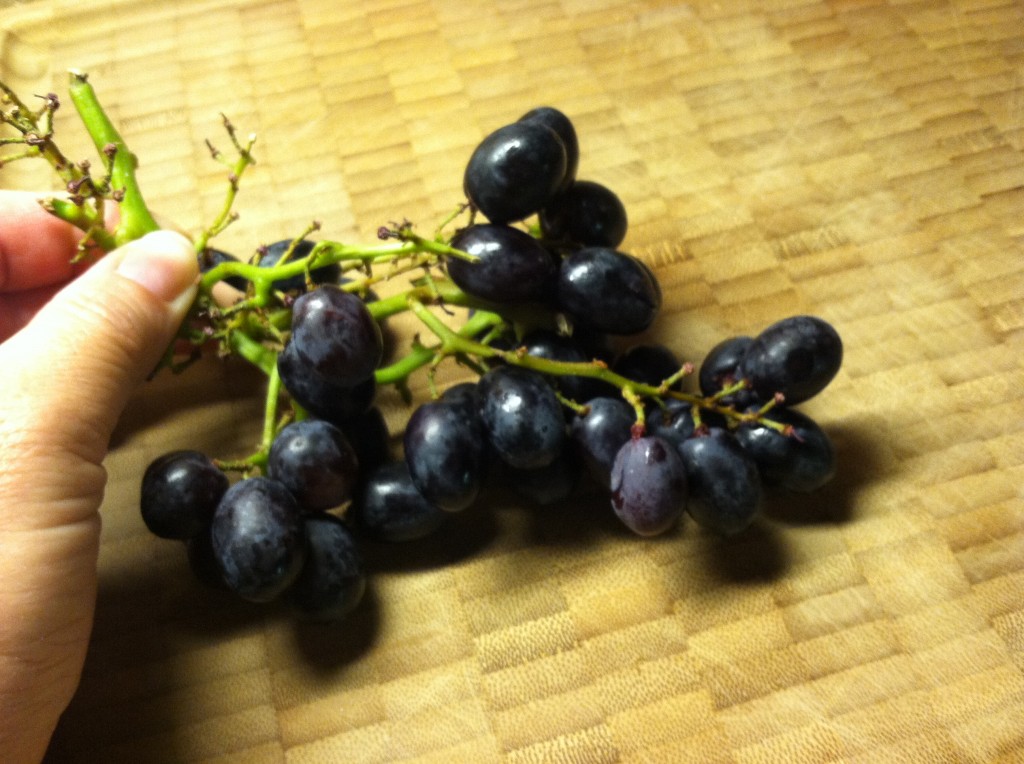 I can NOT pick out a good cantaloupe for the life of me!!!
Or a Mango!!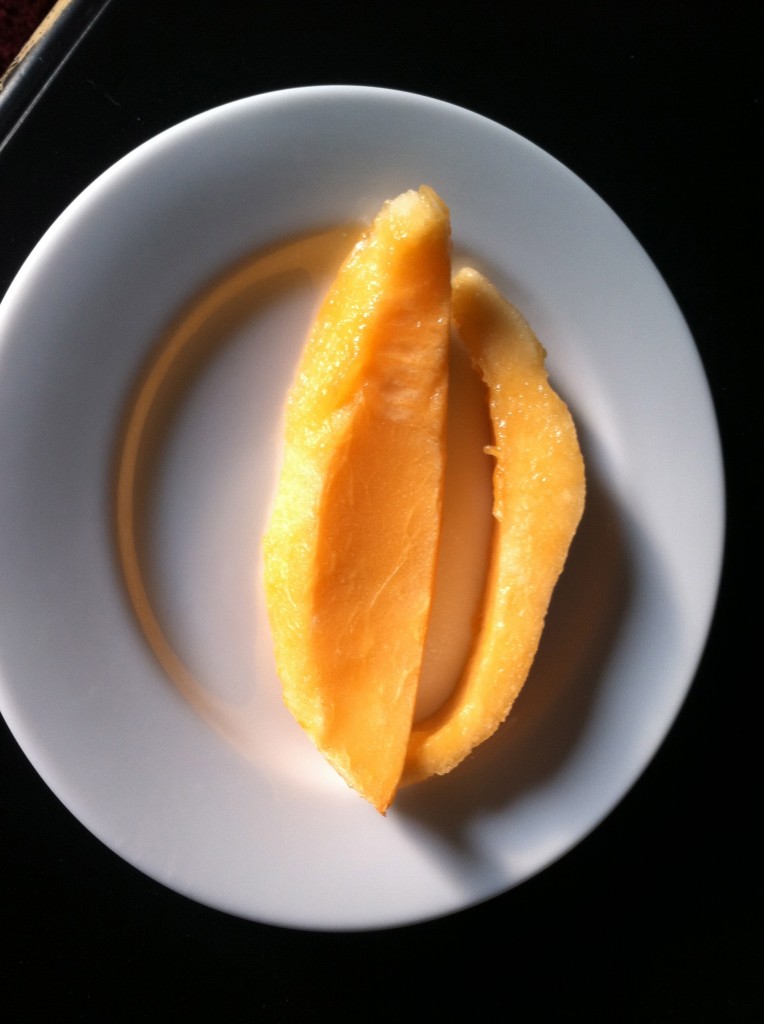 Dinner
Ground Turkey, Ragu Light Tomato Basil, Whole Wheat Pasta
8 PPV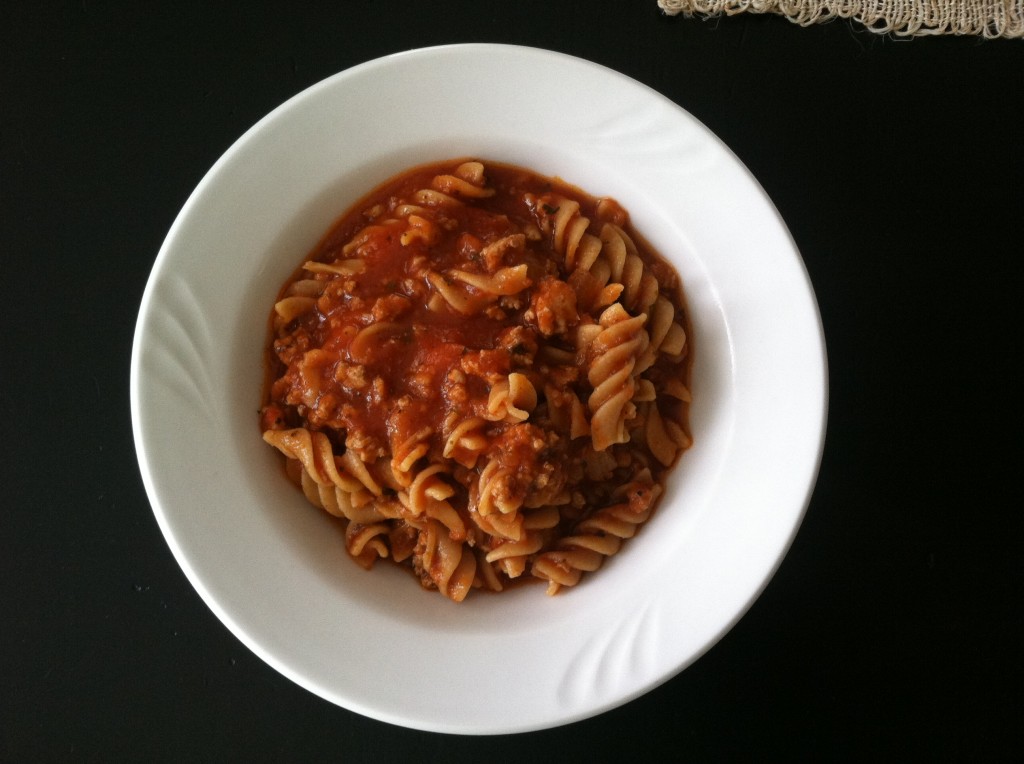 Weight Watcher's Points Plus
I can eat 26 PPV a day.
I can earn Activity Points by doing exercise, and eat them if I choose.
I have an allowance of 49 extra points that I can dip into throughout the week if I choose.
I should drink a minimum of 6 (8 oz) glasses of water each day.
My Weight Watcher Week Begins on Friday's
Breakfast = Oatmeal, Apples, Coffee with Skim Milk (5)
Lunch = Wrap, Latte (13)
Snack = Fruit (0)
Dinner = Pasta (8)
Total = 26
Exercise = none
How many glasses of water I drank = 8
Activity Points Earned for the Day = 0
Activity Points Earned This Week = 3
Remaining points from my 49 Points Allowance = 48
Alcohol Consumption = none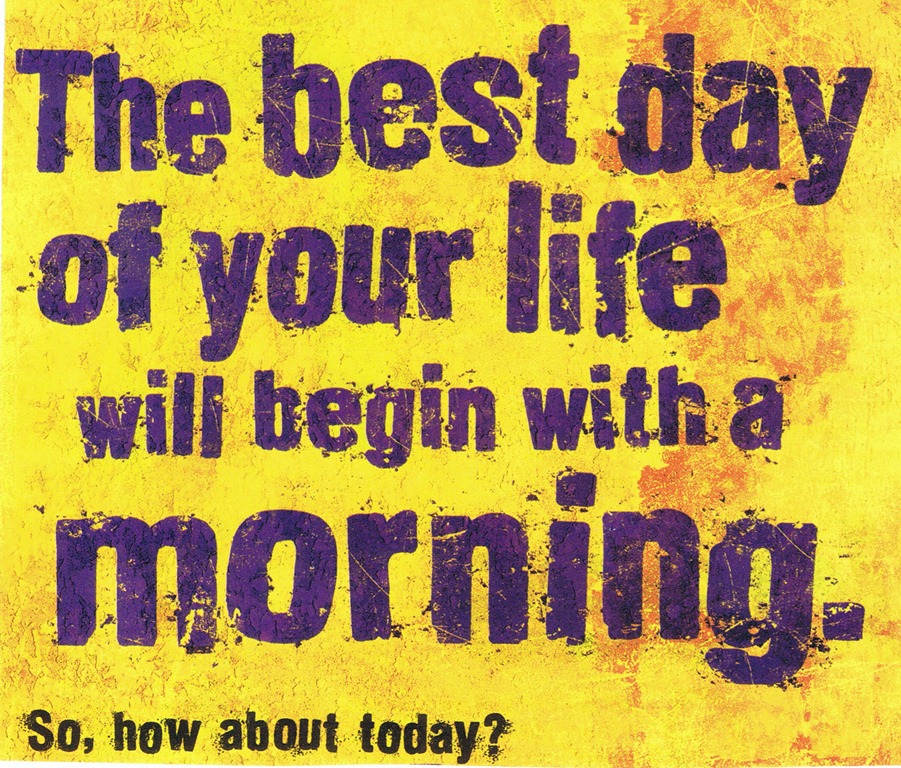 "love the life you live, live the life you love"