Cafe au lait (French for "coffee with milk") is a French coffee drink. The meaning of the term differs between Europe and the United States: in both cases it means some kind of coffee with hot milk added, in contrast to white coffee, which is coffee with room temperature milk or other whitener added.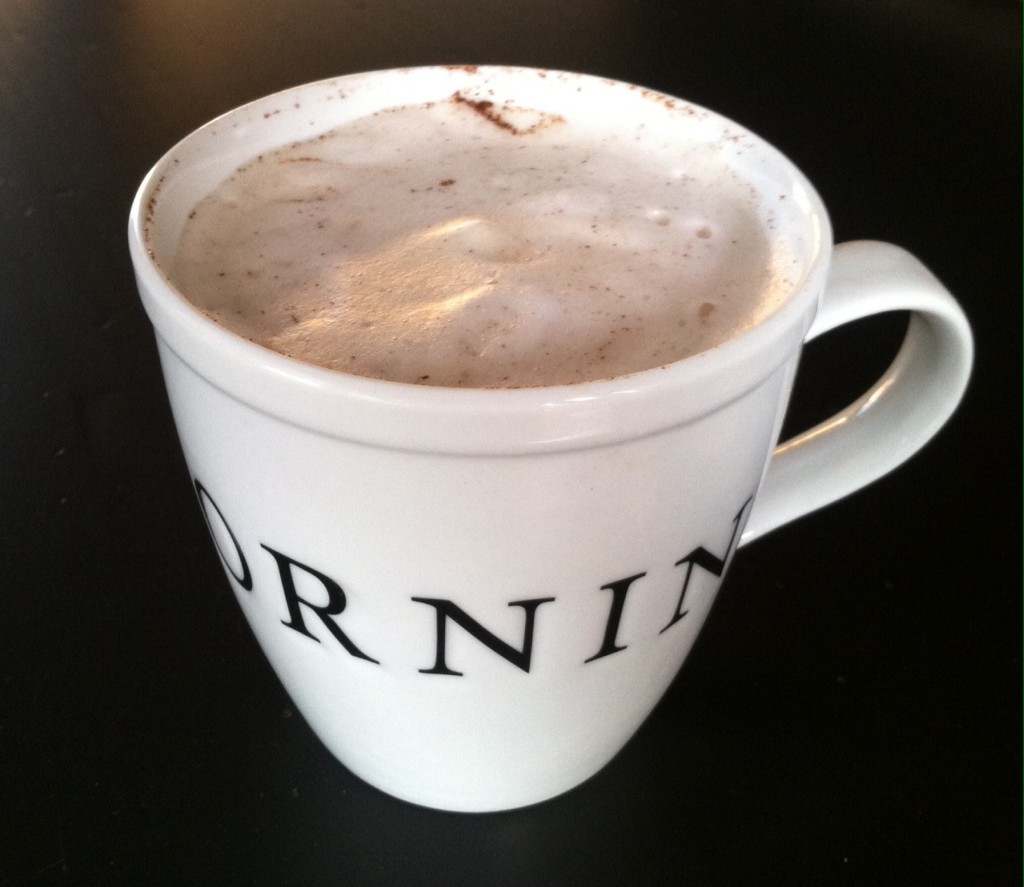 During my brief stint as a Barista at Starbuck's, I learned a LOT about coffee and a lot of the different ways that you can make it AND drink it!
One of my favorite coffee drinks is a Cafe au lait. I like the taste, AND it cost less than a latte if you are buying it at a coffee shop. At Starbuck's, they call this coffee drink a Misto.
After realizing my coffee budget was a little out of control, I decided to start making yummy coffee drinks at home.
I have one of these every morning and I love it!
First, you'll need a milk frother!
I bought my milk frother at Target, and I know they sell them at Bed Bath and Beyond. I'm sure you could find one at Walmart or Kohl's or lot's of other stores too! Mine was $40 at Target. I looked yesterday, and they still sell them.
Here's how I make my yummy morning coffee!
Pour about 1/2 cup of skim milk into the frother and Power On! While the milk is frothing, make yourself a cup of coffee. If you like it sweet, then add your sweetener.
You can really mix this cup of coffee up with different flavored coffee's and flavored sweeteners. Today I am making Cinnamon Flavored coffee with a little vanilla sweetener, and topping it off with a dash of cinnamon!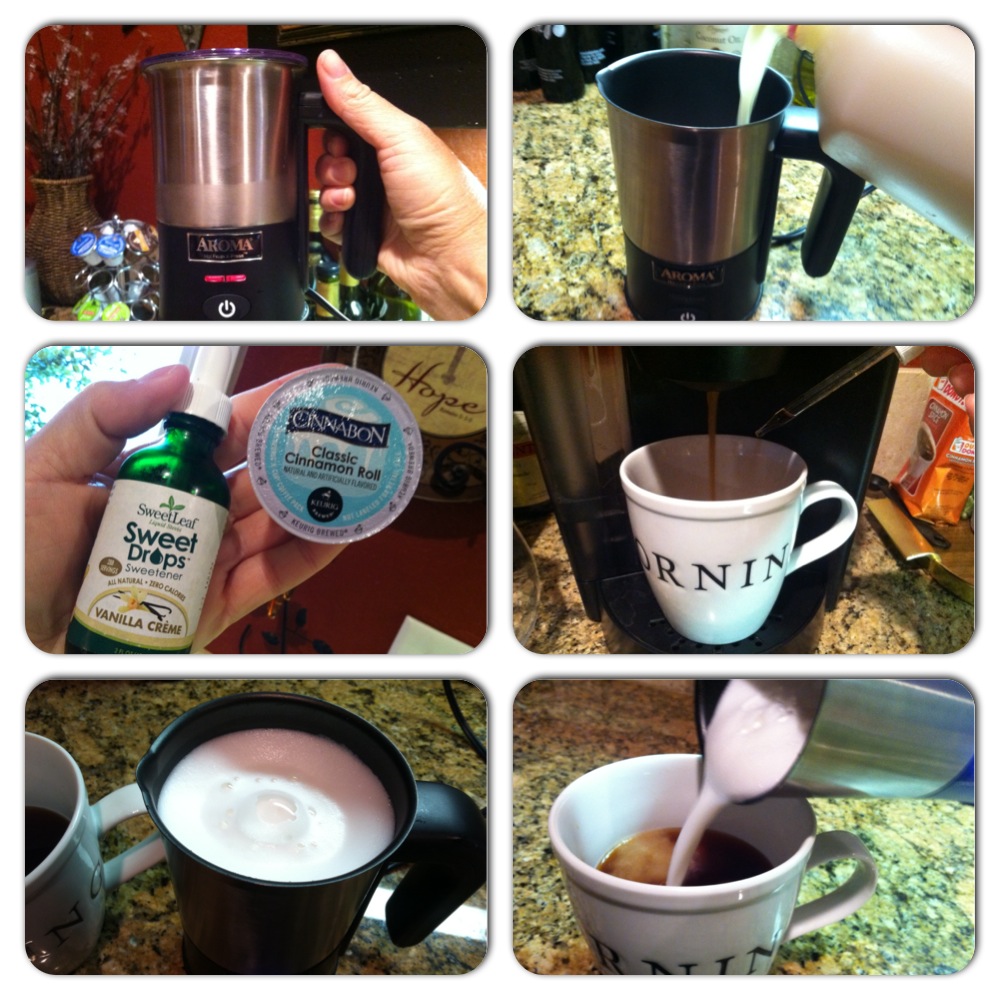 Once the milk is ready to go, add it to your cup of coffee!
Top that with a dash of cinnamon. Give it a stir and enjoy!
This past Fall, I was loving the Dunkin Donuts Pumpkin Spice Coffee with the Vanilla Creme SweetLeaf drops and a dash of Pumpkin Pie Spice to top it off! So Good!!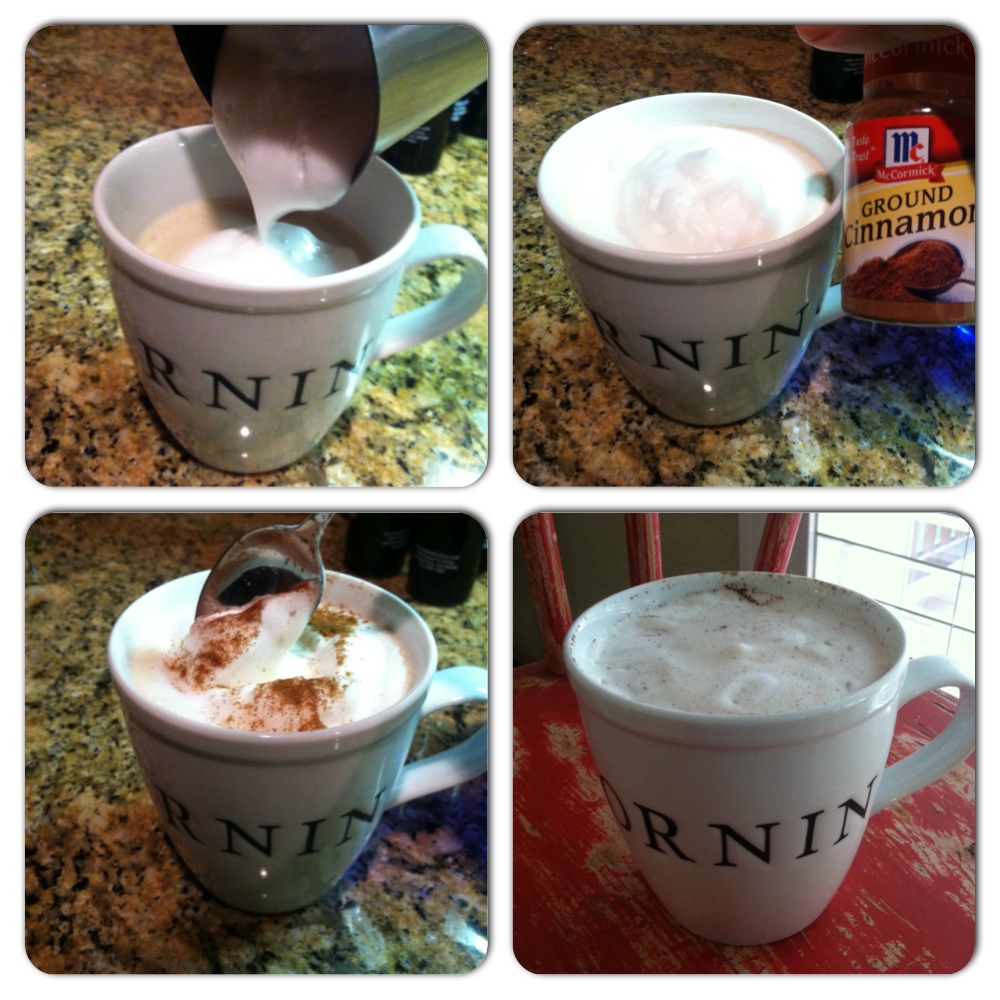 Frothy Coffee
2016-09-25 16:48:16
Serves 1
Ingredients
1/4-1/2 Cup Skim Milk
8 oz Hot Coffee of your choice
Cinnamon
Sweetener of your choice (optional)
Instructions
You will need a frother for this.
Froth your milk.
Add it to your hot coffee.
Add sweetener if desired.
Top with a dash of cinnamon.
Notes
1/2 Cup of Skim Milk is 2 SmartPoints.
1/4 Cup of Skim Milk is 1 SmartPoints.
The Weight of My Weight http://theweightofmyweight.com/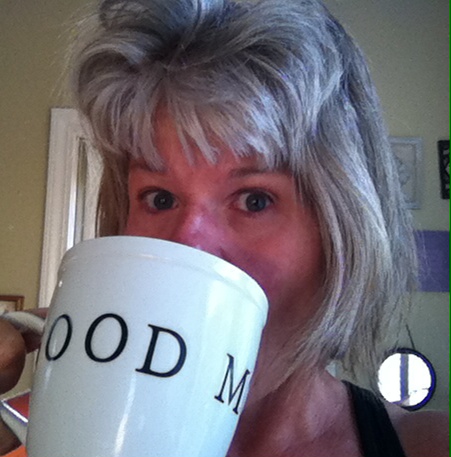 Breakfast
Light English Muffin, 4 Egg Whites, Cheese
Blueberries
Coffee with Frothy Skim Milk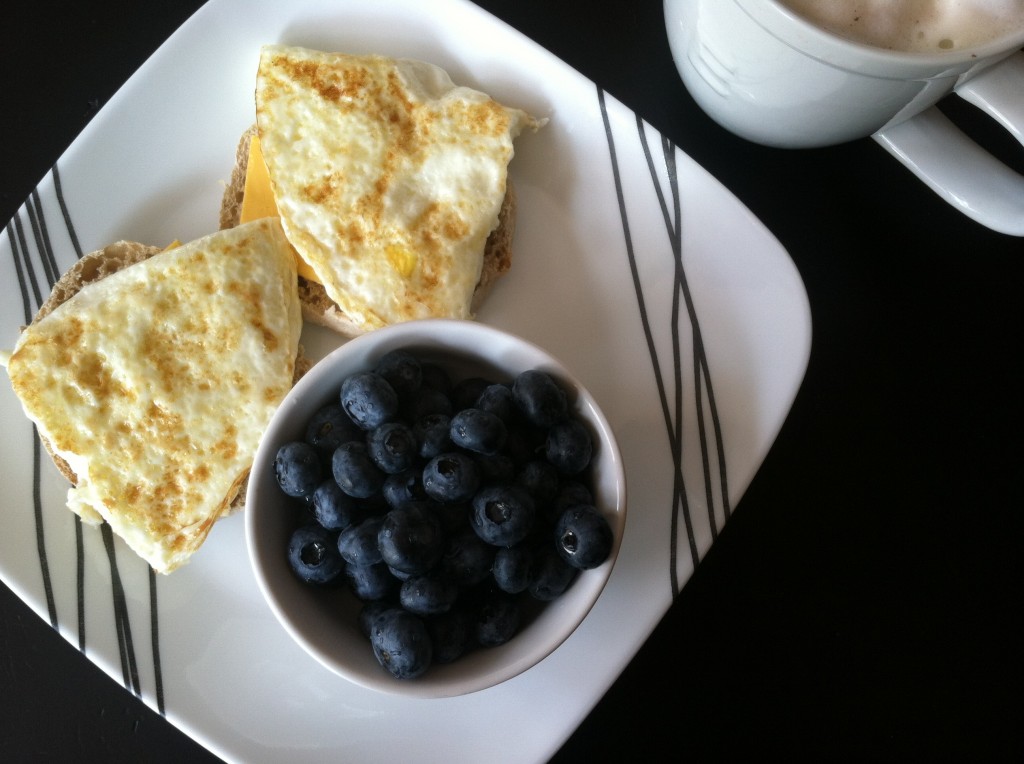 Lunch
Leftover Baked Chicken Parmesan
A few Zucchini Noodles, A few Whole Wheat Spaghetti Noodles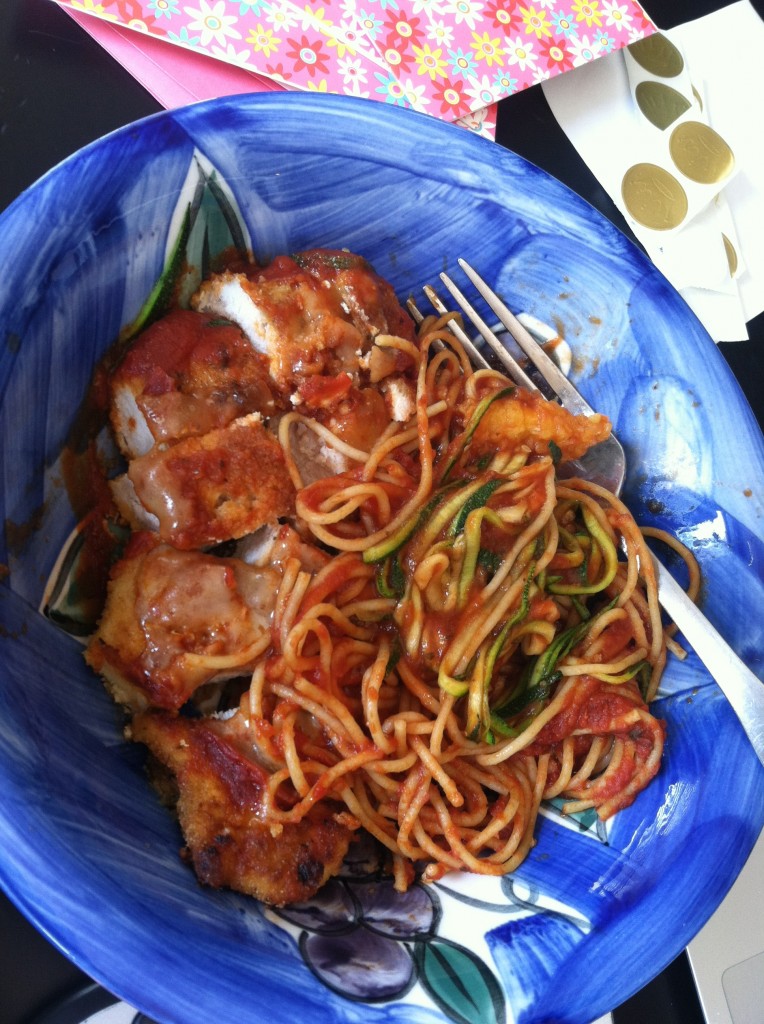 Dinner
Tilapia Taco's on Corn Tortilla's
(I buy this seasoning at Whole Foods and I LOVE it!)
Dole Chopped Salad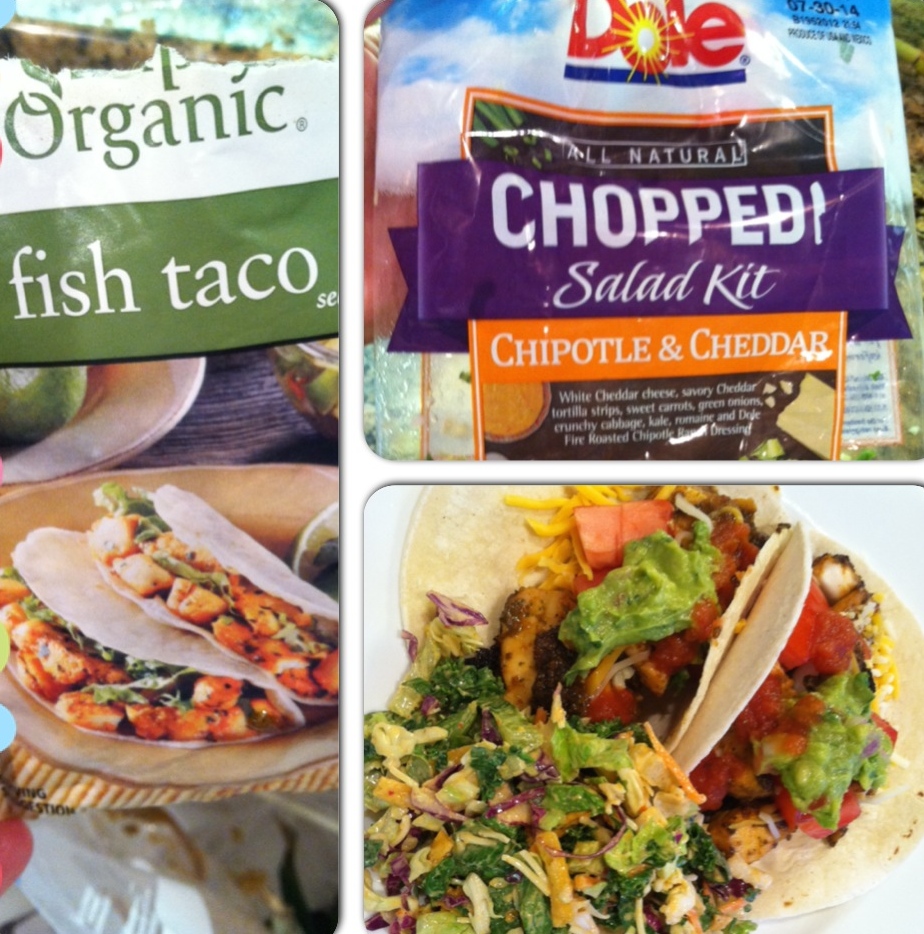 Exercise = Mowed and trimmed
How many glasses of water I drank = 8
Activity Points Earned for the Day = 3
Activity Points Earned This Week = 9
Remaining points from my 49 Points Allowance = 0
Alcohol Consumption = none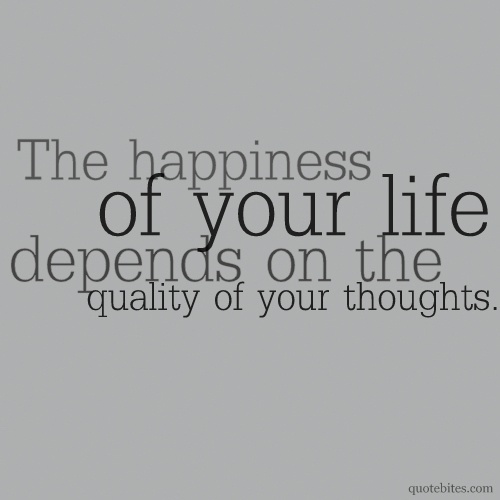 "love the life you live, live the life you love"