One of the things that helped match me up with my Little Sis, Samone, is the fact that we both like to draw and paint. We both listed it as one of our top favorite things to do! We've talked about doing some artsy/craftsy stuff together, but had yet to do so, unless you count painting our nails as artsy/craftsy……and I suppose you could! I had decided that the next time that we got to hang out, we could do a Paint Glaze and Fire type of thing. I haven't made a gigantic coffee mug in forever, and I love a coffee mug!!
Well, turns out, I had some time available on Sunday that I hadn't counted on, so Samone and I got to go to the Plaza Art Fair together!
Samone was enjoying looking at the art, but she was enjoying making art even more!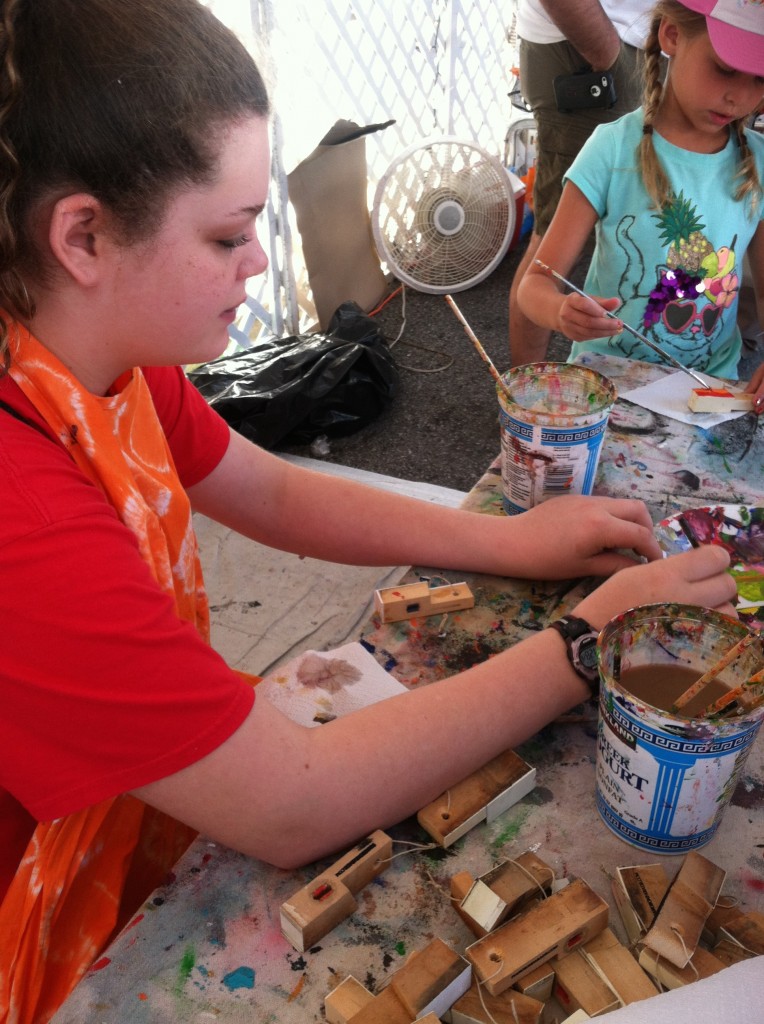 We stopped at the Keys 4/4 Kids tent. Keys 4/4 Kids is a nonprofit organization that accepts, restores, and sells donated pianos. Proceeds from piano sales support music and arts programs for local youth! You can check out their website by clicking HERE!
They were letting kids paint old piano keys! Samone didn't waste anytime getting started. It's like she knew before she sat down exactly what she was going to paint!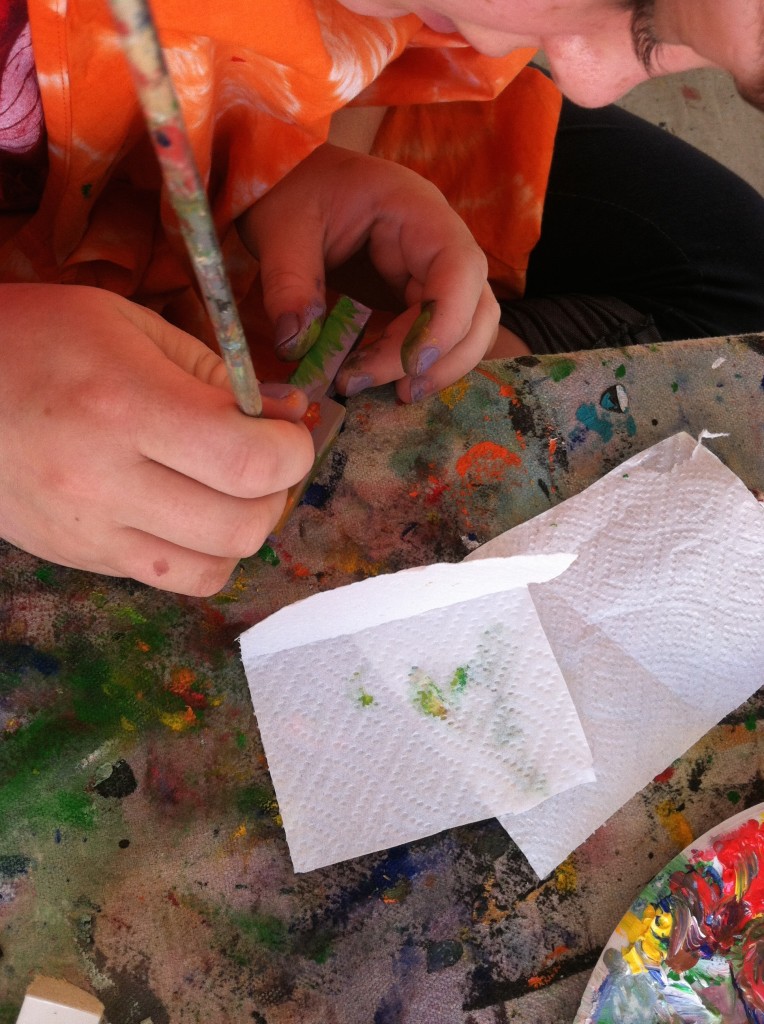 I see now that this turned out a little blurry, darn it! She mixed colors to make a beautiful purple background, then she added grass, a tree trunk, the sun and some flowers. Isn't it beautiful? They let us hang it up to dry while we checked out some more awesome art and ate lunch. I was glad we remembered to pick it up before we left!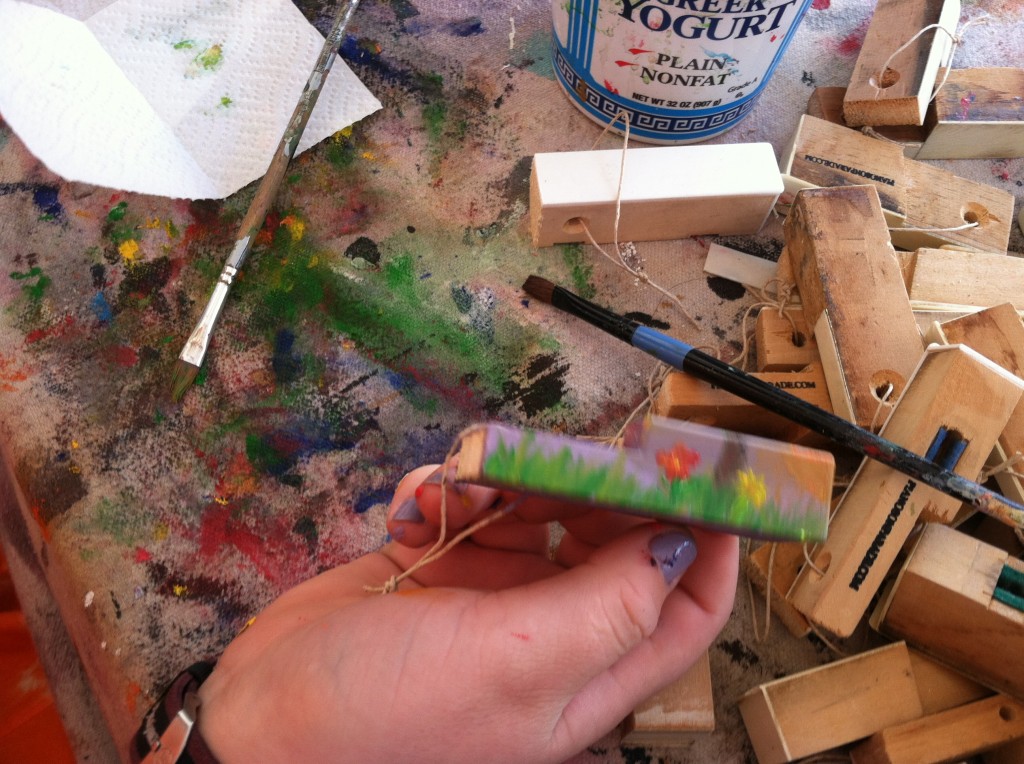 Next week, I'm painting a coffee mug and Samone says that she is painting a plate!
While walking around the Plaza Art Fair, we stopped for a Starbucks. Me a latte, her a hot tea. There was a bit of a chill in the air, and carrying around a hot drink was comforting. After looking at a little bit of art, Samone spotted a new bakery and she was in the door before I knew it! I can't remember the name of it, but it smelled delicious and everything was so pretty! Samone asked me if I had ever had a macaroon, and I really wasn't sure if I had or not! We decided to have one together. There were at least 10 flavors to chose from. She chose pistachio, while I couldn't resist the banana. We ended up sharing and I loved them both!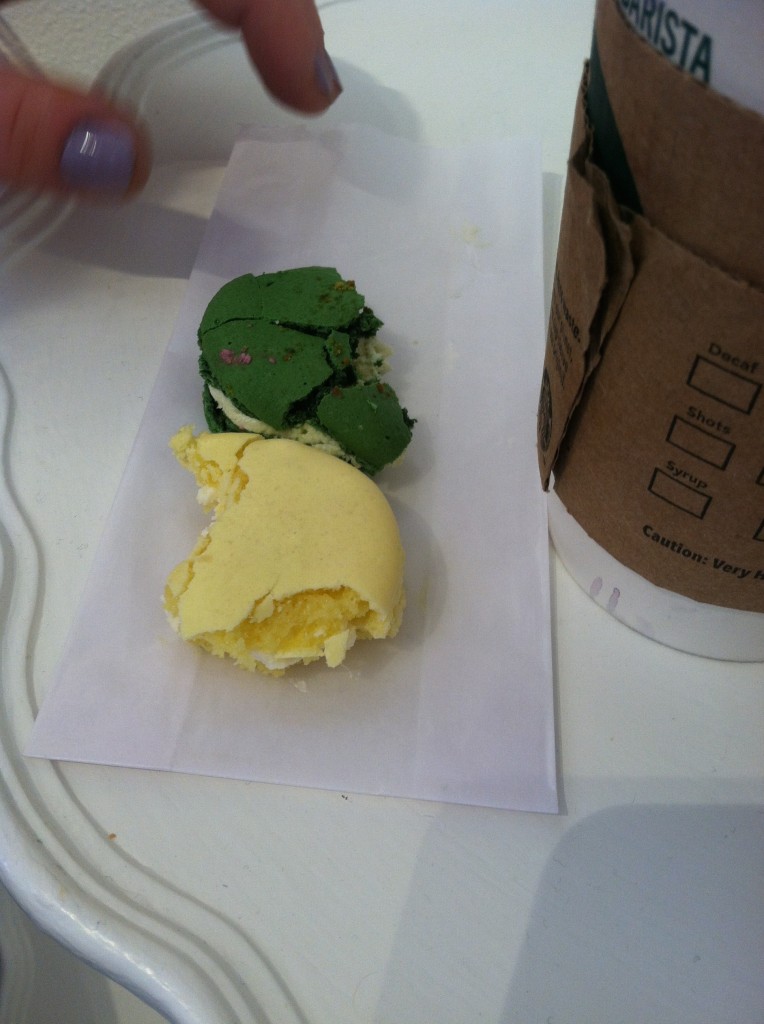 How cute is she?

It was a great day with my "Little"!
Here are yesterday's eats!
Breakfast
6 PPV
After watching my mom eat French Toast for lunch on Saturday, I couldn't stop thinking about it. When I woke up on Sunday, I was still thinking about it. I had no slices of bread, and no milk. I made it anyway. I did have some Light English Muffins, so that's what I used for my bread. I used 3 Egg Whites, Vanilla and Cinnamon, and the lack of milk didn't seem to make a difference. Then I poured Warm Cinnamon Apples over it. It….was…..perfect! I added Egg Whites and Cheese to get my protein in!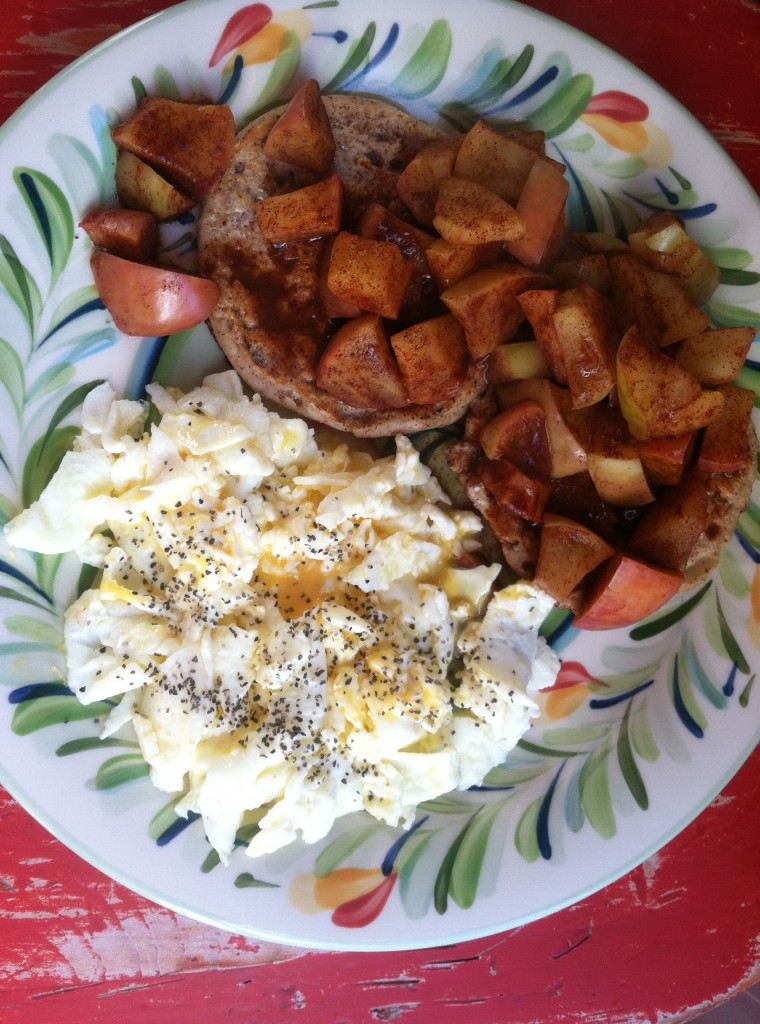 Snack
Nonfat latte and a Macaroon
6 PPV
Lunch
Salmon Sandwich, 1/2 the bread
8 PPV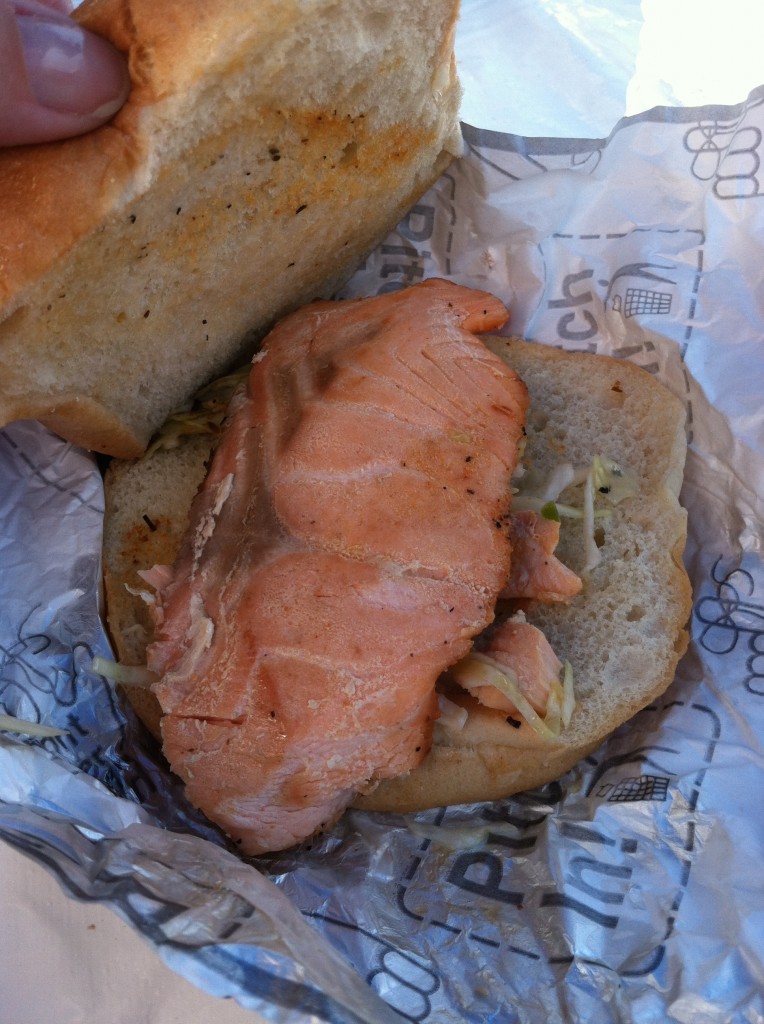 Snack
Apple on the deck…it was a gorgeous day!
0 PPV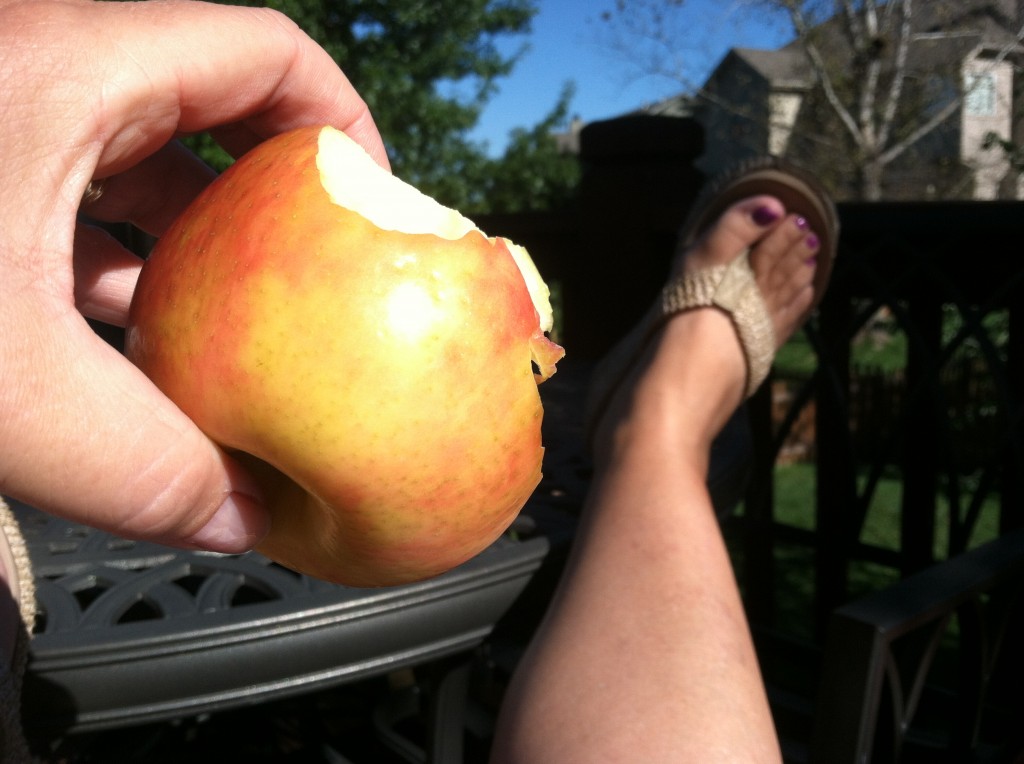 Dinner
Grilled Chicken Salad with Cheese, Avocado and Salsa
10 PPV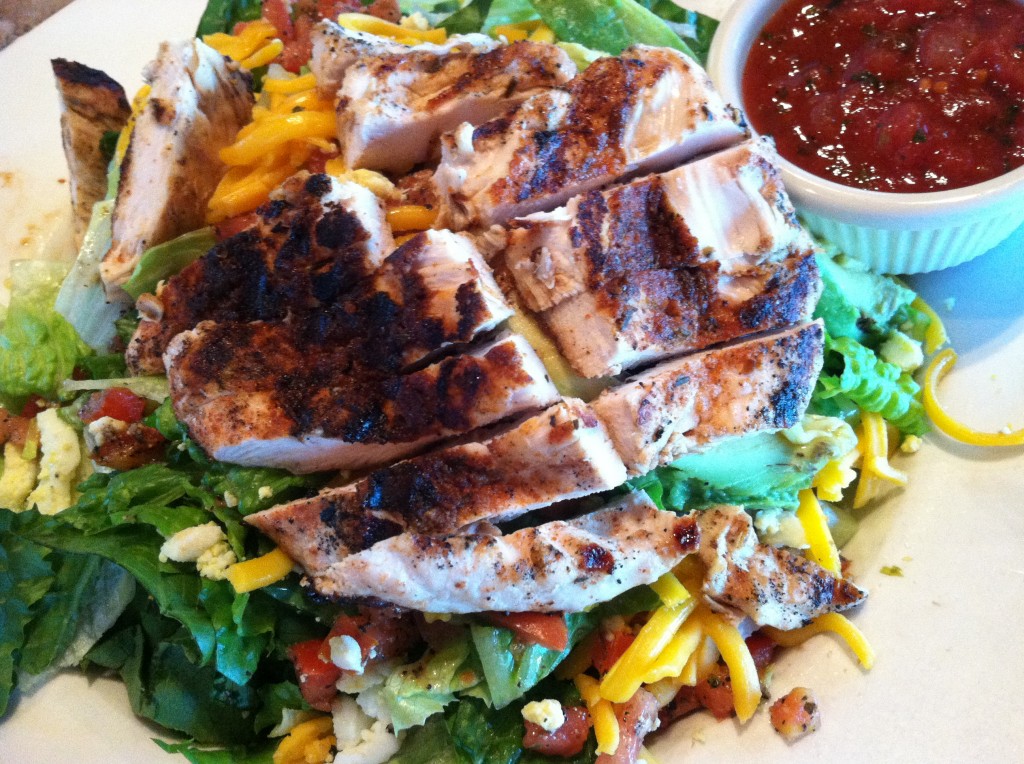 Weight Watcher's Points Plus
I can eat 26 PPV a day.
I can earn Activity Points by doing exercise, and eat them if I choose.
I have an allowance of 49 extra points that I can dip into throughout the week if I choose.
I should drink a minimum of 6 (8 oz) glasses of water each day.
My Weight Watcher Week Begins on Friday's
Breakfast = French Toast, Egg Whites and Cheese, Hot Tea (6)
Snack = Nonfat Latte, Macaroon (6)
Lunch = Salmon Sandwich (8)
Snack = Apple (0)
Dinner = Salad (10)
Total = 30
Exercise = Walked 4 Miles
How many glasses of water I drank = 8
Activity Points Earned for the Day = 5
Activity Points Earned This Week = 19
Remaining points from my 49 Points Allowance = 17
Alcohol Consumption = none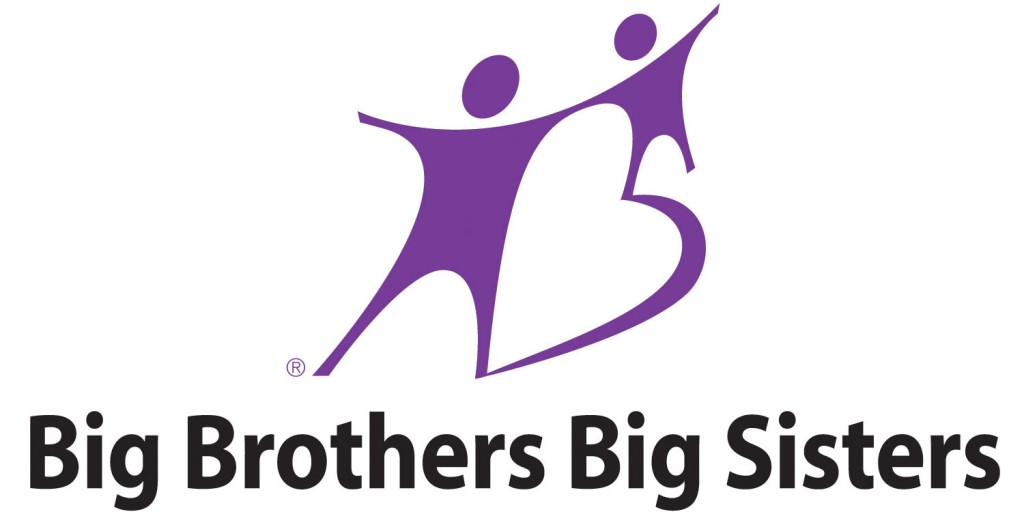 "love the life you live, live the life you love"