I woke up to snow here in KC yesterday. It wasn't much, but I have a rear wheel drive car that doesn't like an inch of snow, so I decided to stay home for the day and enjoy the fireplace, a few cups of coffee, and lots of water!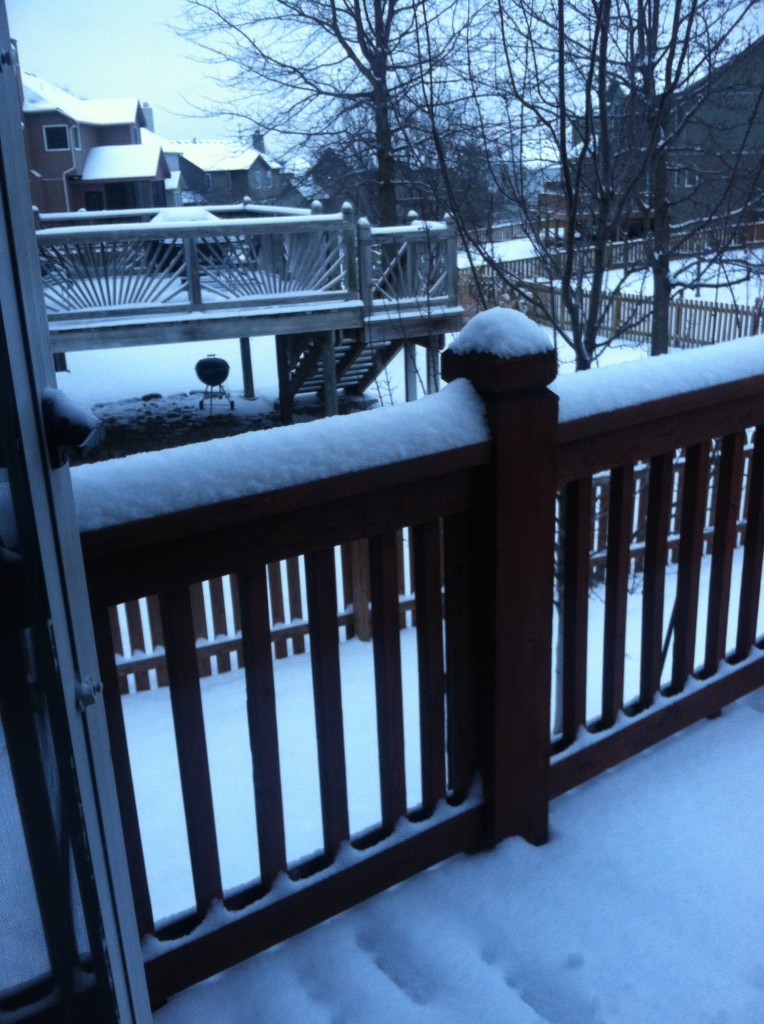 I spent the day helping Tucker post pictures to Instagram, (You guys, he loves his Instagram page!)…….
Tucker literally laying on my broken collar bone two days after it happened!! He would not leave my side. True love…..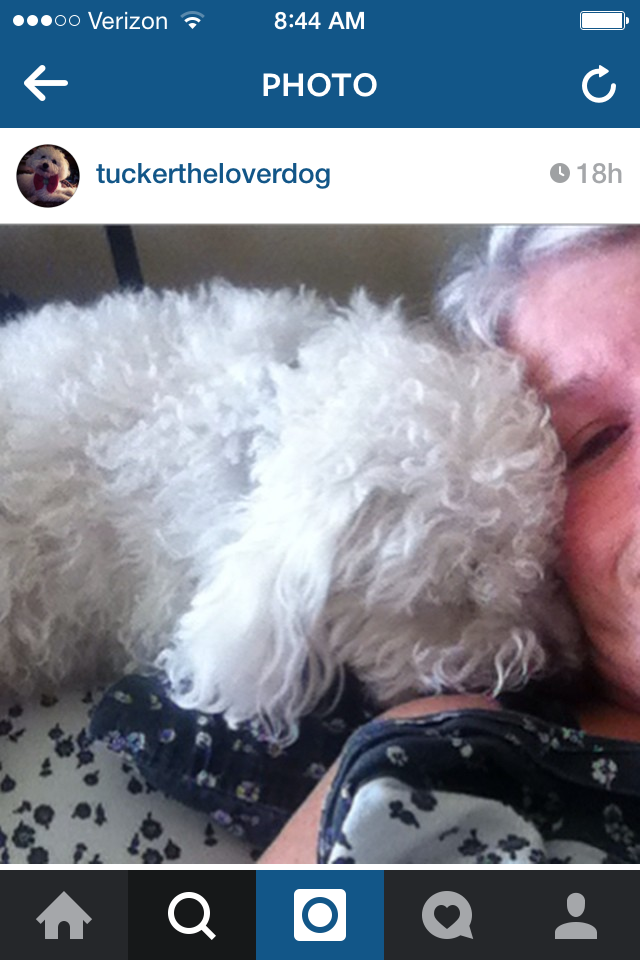 Playing Hide and Seek in Mishka's bed!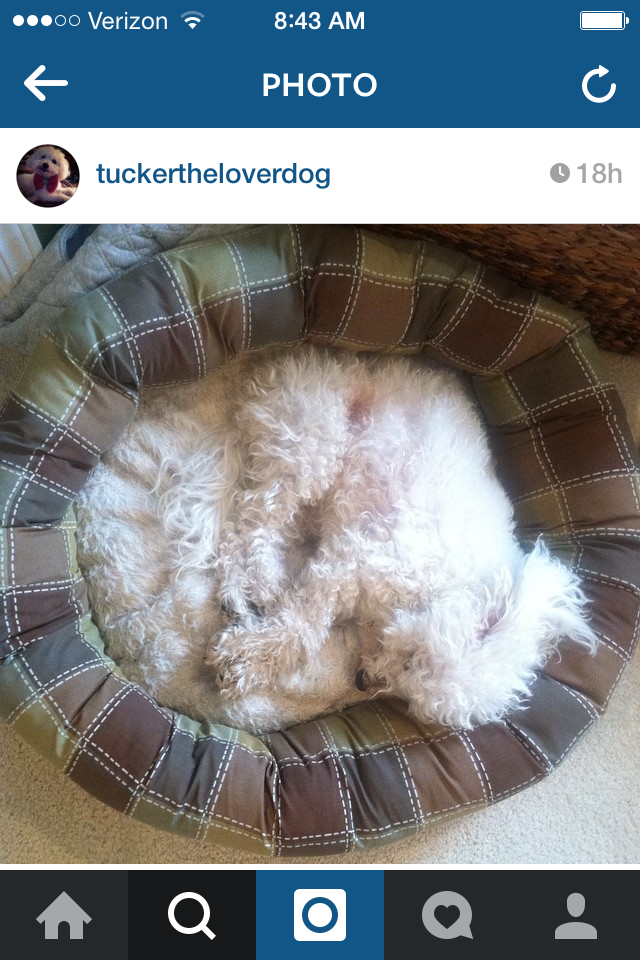 Acting like he hasn't had a meal in dayzzzzzz……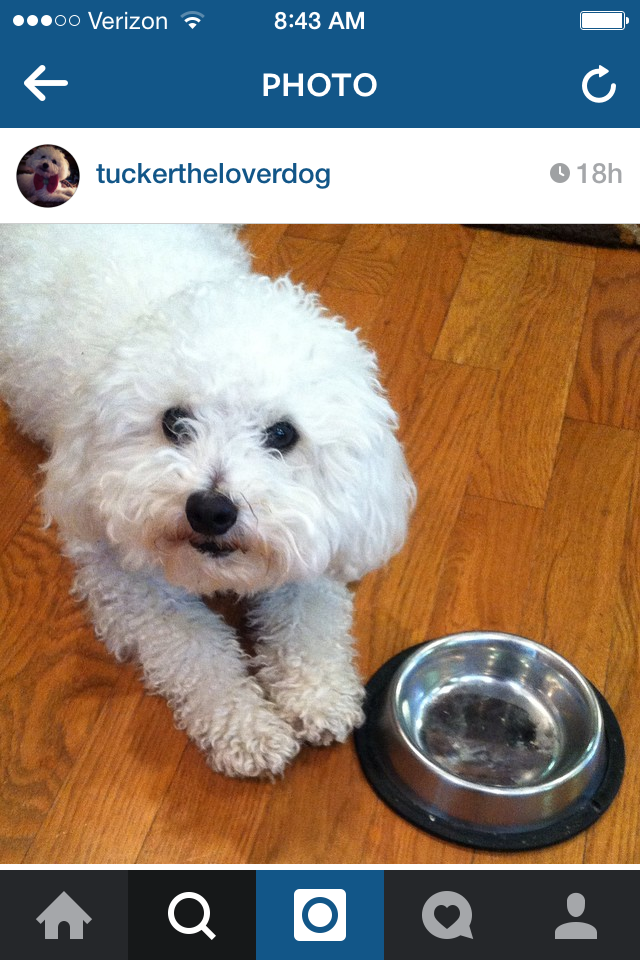 Then I spent a lot of time looking up recipes and decorating ideas on Pinterest, cleaning out the fridge and freezer, and practicing the piano, with my left hand…..
On my list for 2015 is to spend some time learning to play. This piano belonged to my grandma on my dad's side and I love having it in our house, but nobody knows how to play. I bought a few adult beginner books a few years ago, and every once in a while, I get them out and give it a go. I love the sound of a piano!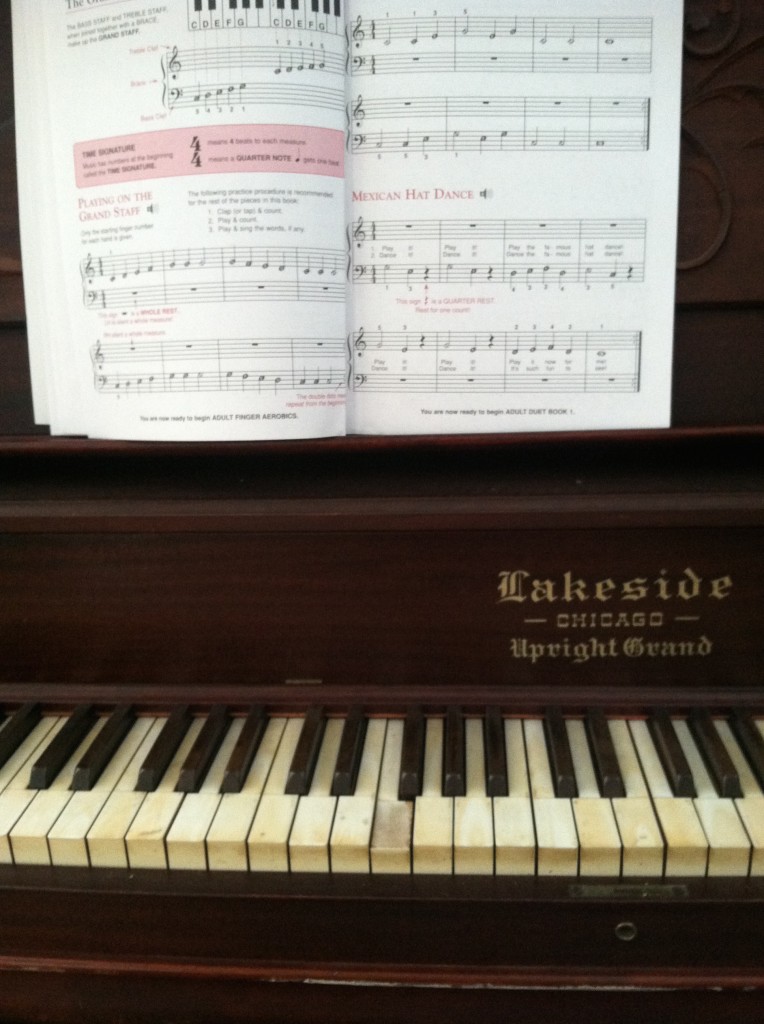 I also spent yesterday drinking lots of water and green tea!
I've been trying to get in 100 ounces of water each day. That's not a WW recommendation, that's just a Julie thing because I seem to retain extra water, and the more water I seem to drink, the more water I seem to shed. When I can drink 70 ounces of water, that's a good day, but when I can get in 100 ounces, that's a great day!
These are a few tips that have worked for me when I am struggling to get my water in.
Keep a pitcher of water in the fridge and add a lemon slice, or strawberries, or even a few cucumber slices to the water. Sometimes that sounds more appealing that just boring tap water.
Start each morning with an 8 ounce glass. Before and after each meal or snack, drink 8 ounces of water! You might eat less too!
Set a timer on your phone as a reminder to drink 8 ounces every hour. If the timer goes off, and you still have water in your cup, drink up, then fill it up again!
I did this yesterday at home, but I set the timer on my microwave. Since I knew I was home for the day, I was filling up my glass every 30 minutes yesterday afternoon! Lots of potty trips yesterday, and I woke up feeling great!
Dinner has been weird lately. I really need to go to the grocery store today. I've been trying to use up all of the veggies in the veggie drawer in the fridge and use up what's in the freezer. A few nights, Mike and I have had completely different meals, but dinner has been super easy.
Have you tried Coconut Milk? When I wasn't eating Dairy in January, I bought almond milk, and although I do not like the taste of it plain or in my coffee, I do like it for my smoothies.
I decided to try the Coconut Milk and I really like it! I haven't tried it in my coffee yet, but I might give that a try today! The smoothie I made with it yesterday was really good, and I even tasted it right out of the container and liked the taste much better than the Almond Milk!
1 Cup = 1 PointsPlus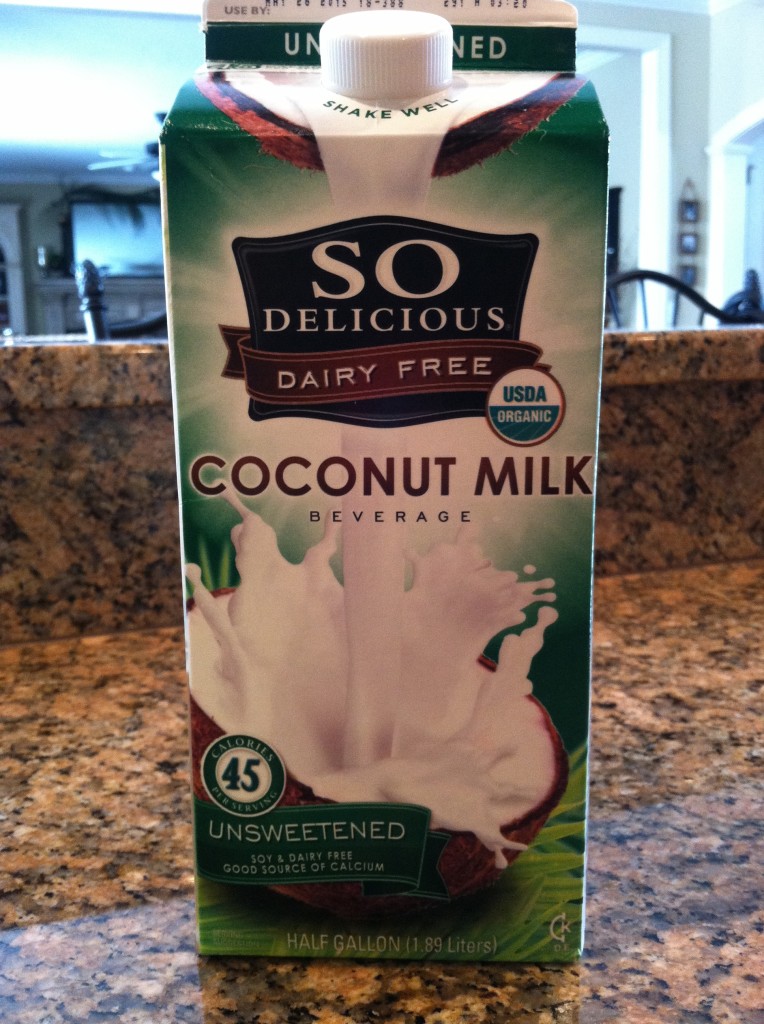 Okay, I've babbled plenty for today. Here are yesterday's eats……
Breakfast
Light English Muffin with a Smear of Nut Butter
Fresh Blueberries, Egg Whites, Salsa
6 PPV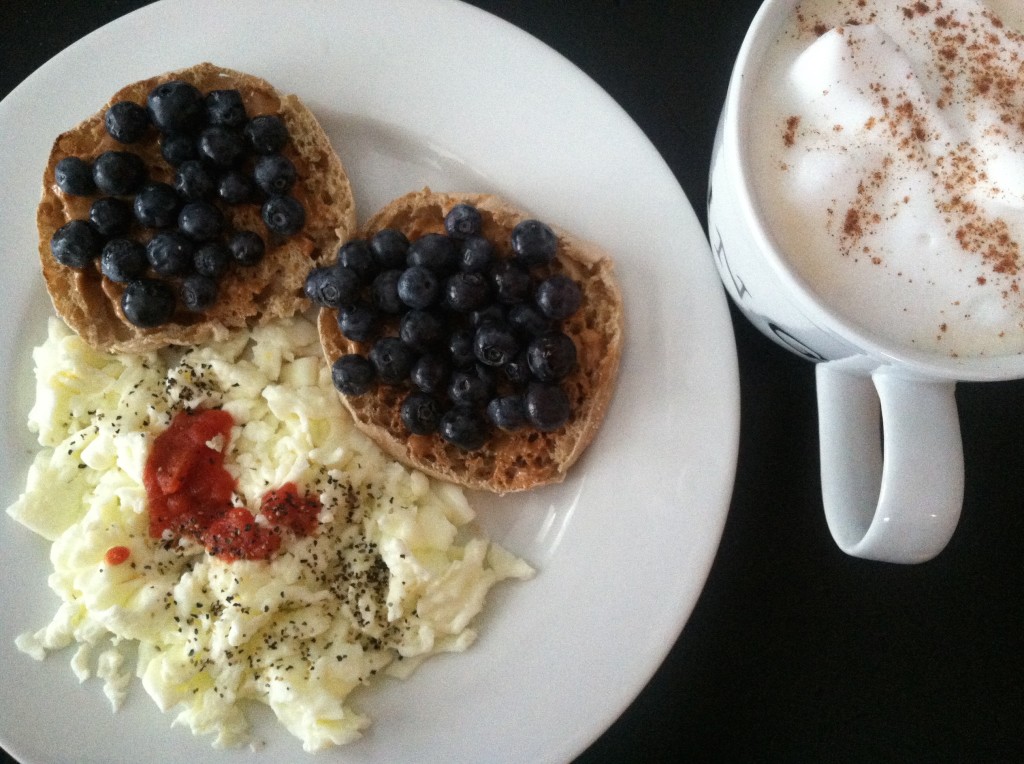 Lunch
One Slice Papa Murphy's DeLite Mediterranean Pizza
Carrots, Pear, Orange
5 PPV
There were still two pieces of pizza left, and I threw them away. One was plenty for lunch and I'm feeling really good about my decisions right now.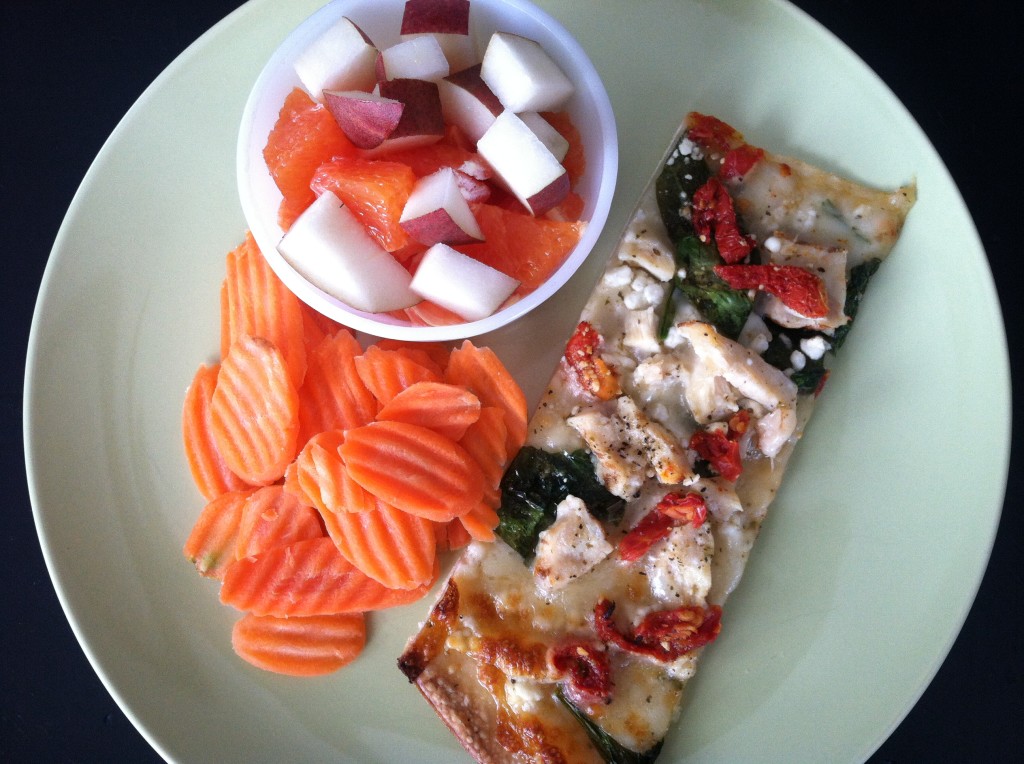 Snack
Banana Peanut Butter Smoothie
1 C. of Coconut Milk
1 Frozen Banana, 2 T. PB2
1 Raw Stevia Packet
2 PPV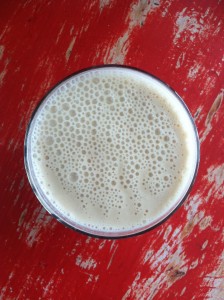 Snack
Veggies and Smashed Avocado
3 PPV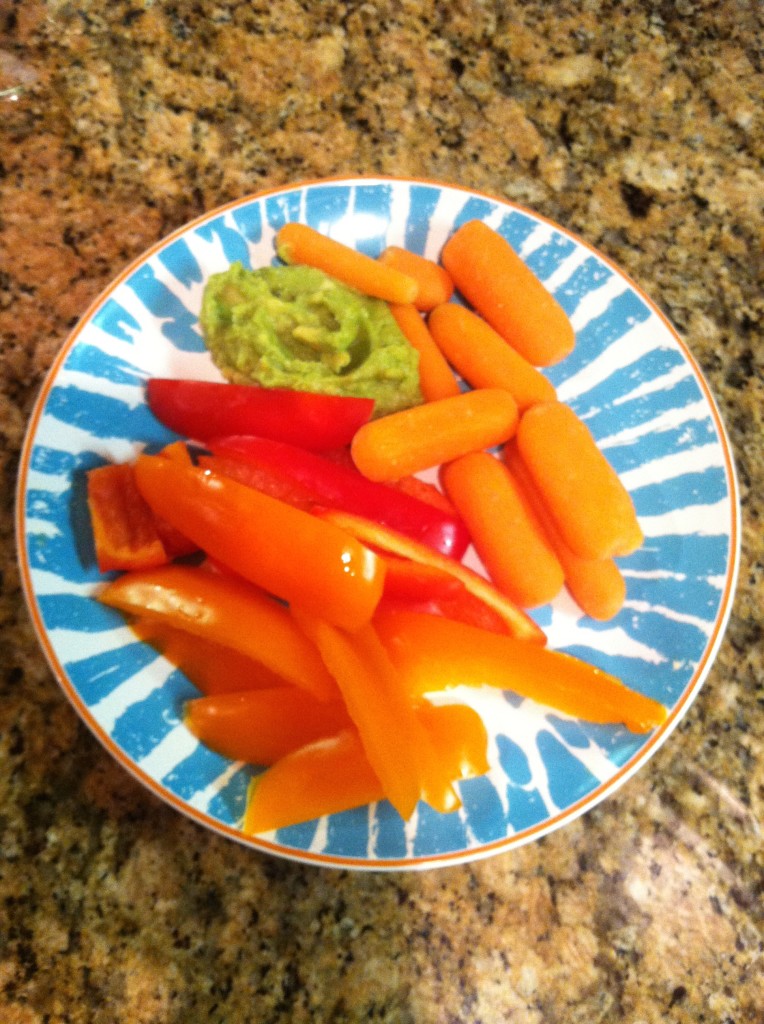 Dinner
Morning Star Spicy Black Bean Burger
Sweet Potato, Black Beans, 1 Laughing Cow Cheese Wedge
Grilled Zucchini with Parmesan Cheese
9 PPV
I was just throwing stuff together. This is a super un appetizing picture of my dinner last night, but it did taste good. 🙂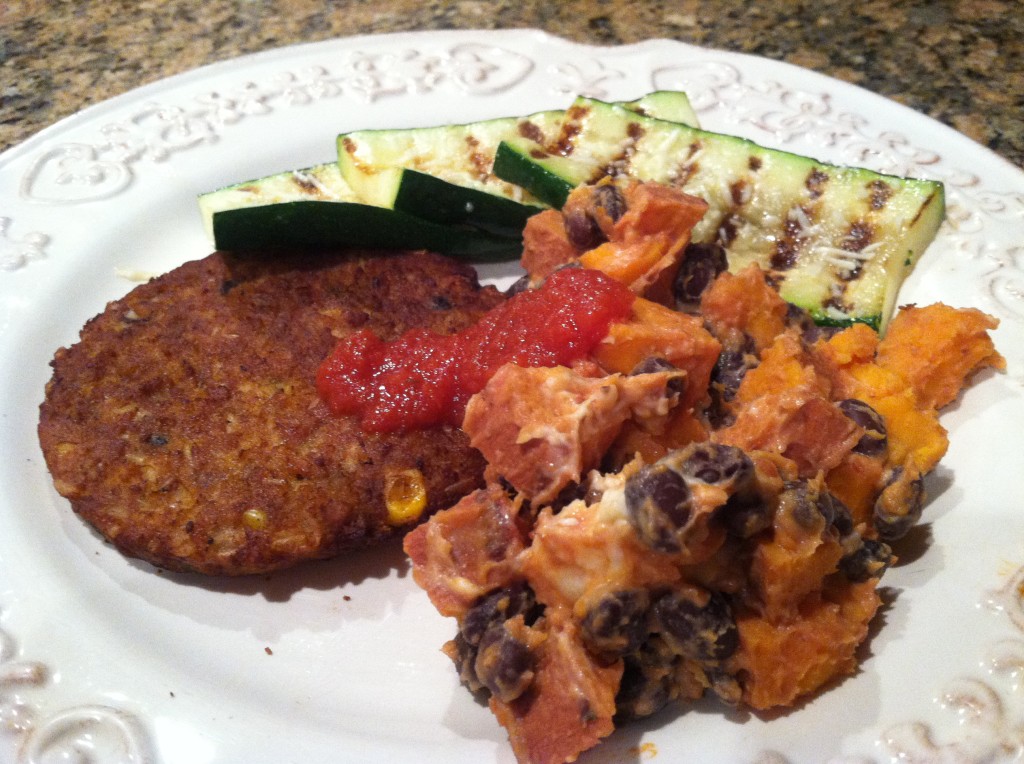 Weight Watcher's Points Plus
I can eat 26 PPV a day.
I can earn Activity Points by doing exercise, and eat them if I choose.
I have an allowance of 49 extra points that I can dip into throughout the week if I choose.
I should drink a minimum of 6 (8 oz) glasses of water each day.
My Weight Watcher Week Begins on Friday's
Breakfast = English Muffin, Nut Butter, Blueberries, Egg Whites, Frothy Coffee (6)
Lunch = Pizza, Fruit, Veggies (5)
Snack's = Smoothie, Veggies and Avocado (5)
Dinner = Veggie Burger, Veggies and Black Beans (9)
Total = 25
Exercise = none
Activity Points Earned for the Day = 0
Activity Points Earned This Week = 0
Activity Points Remaining This Week = 0
How many ounces of water I drank for the day = 100+ 4 Cups of Green Tea
Remaining points from my 49 Points Allowance = 30
This is What I Will Accomplish in 2015
I will choose one occasion per month for Social Drinking
I will go no more than two days in a row without exercise. (unless I'm sick..or break a bone!!)
I will track every single day for the entire year. No matter what. I'll track if I eat 26 points, I'll track if I eat 76 points.
I will RUN in a minimum of six 5K's

"love the life you live, live the life you love"