I made a grocery store stop on the way home from my Weight Watcher meeting yesterday. This was the first thing I saw when I walked in the door!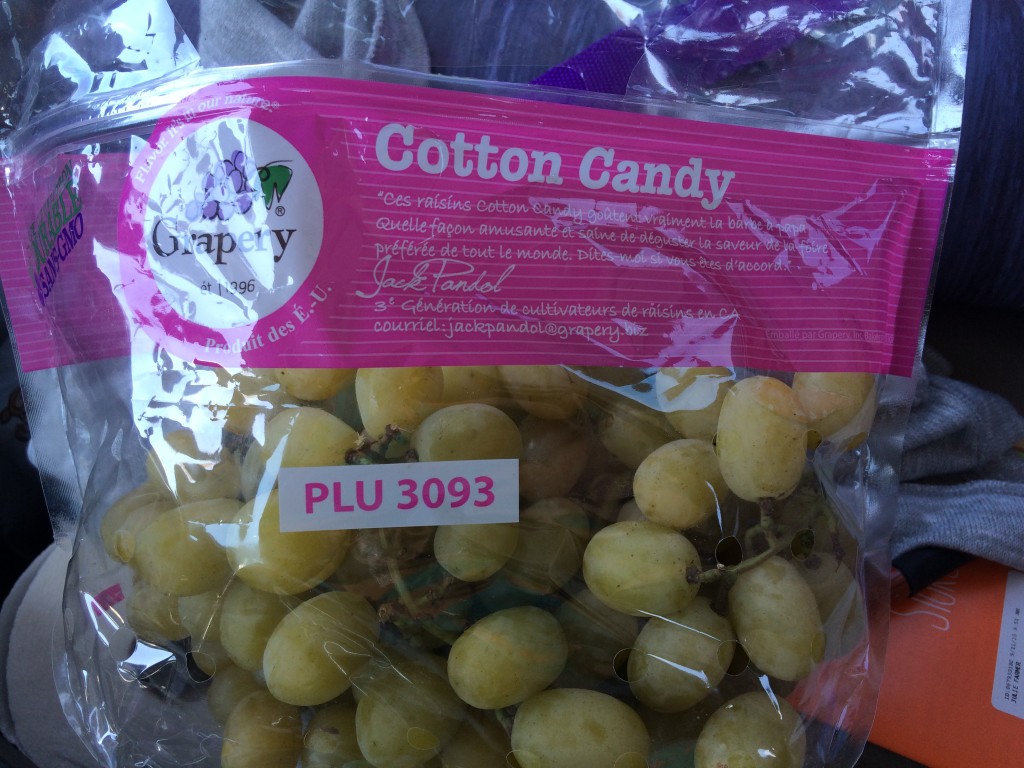 I had heard of Cotton Candy grapes before, but I had never seen them. They truly taste like Cotton Candy. Have you had them??
Then I saw this awesome deal, so I stocked up!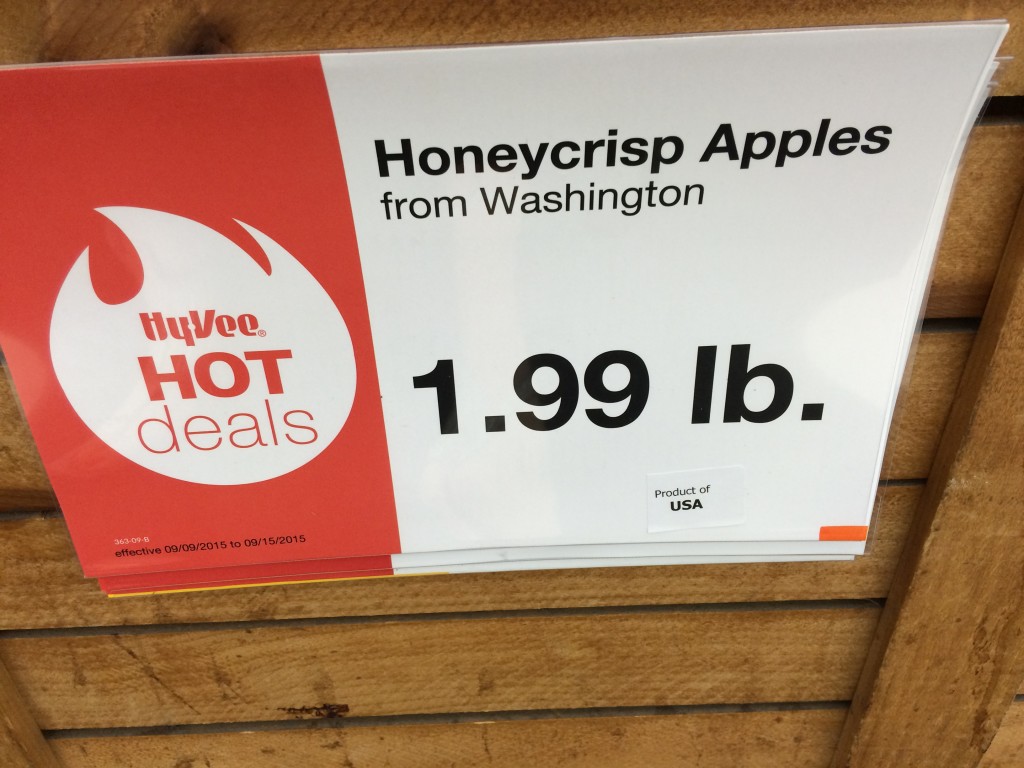 I made myself a nice big salad and headed home.
Mike and I went to Grandparents Day at our Granddaughters Kindergarten class yesterday afternoon. I love this kid. She is loving school and all of the activities and her new friends.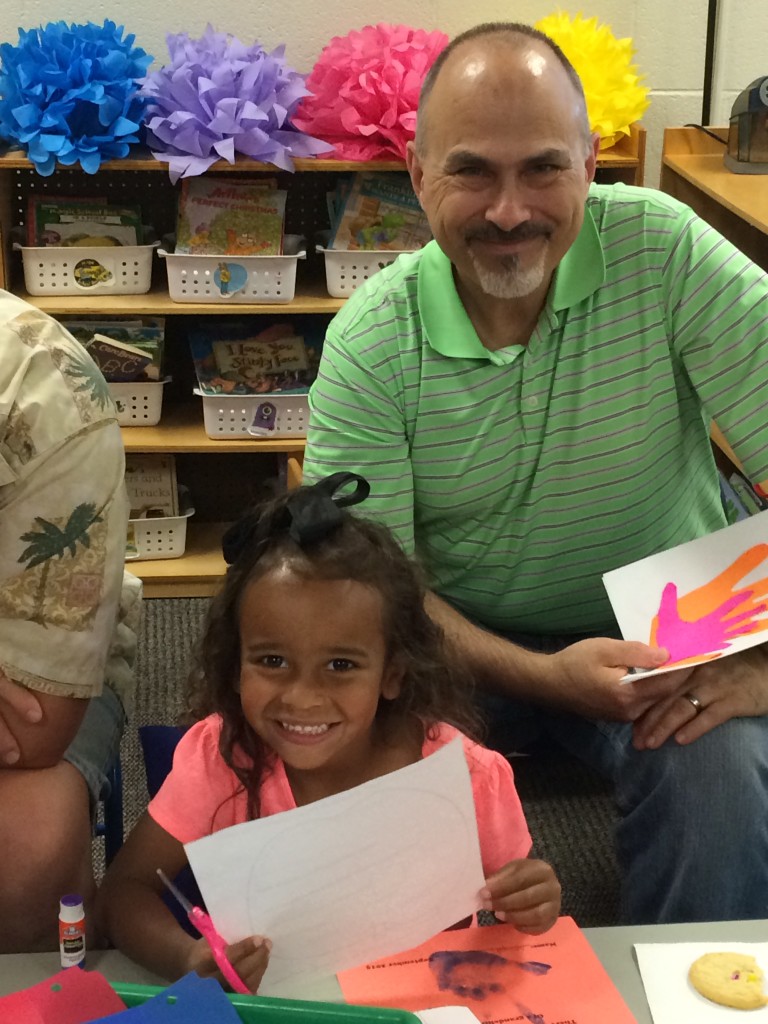 She is listening so intently to Grandpa's story of how he walked to school 5 miles in the snow. Just kidding. The teacher had the kids ask the grandparents how they got to school when they were kids and what their favorite part of school was. She loved listening to Grandpa.
Such a cute age.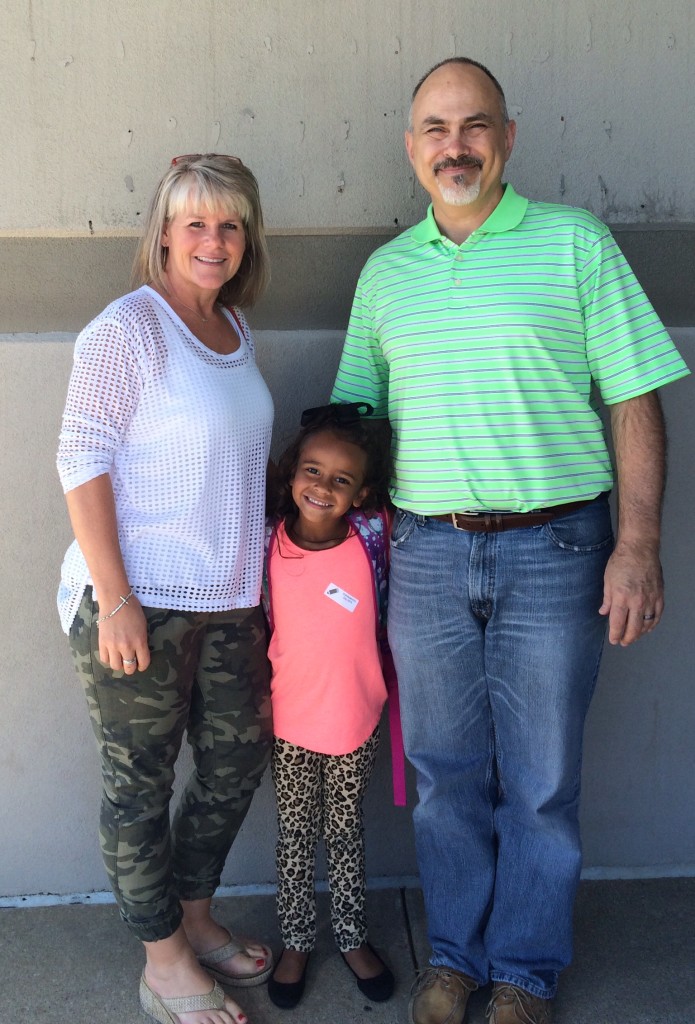 We took her out for a little ice cream. Her, not me. This kid LOVES the camera!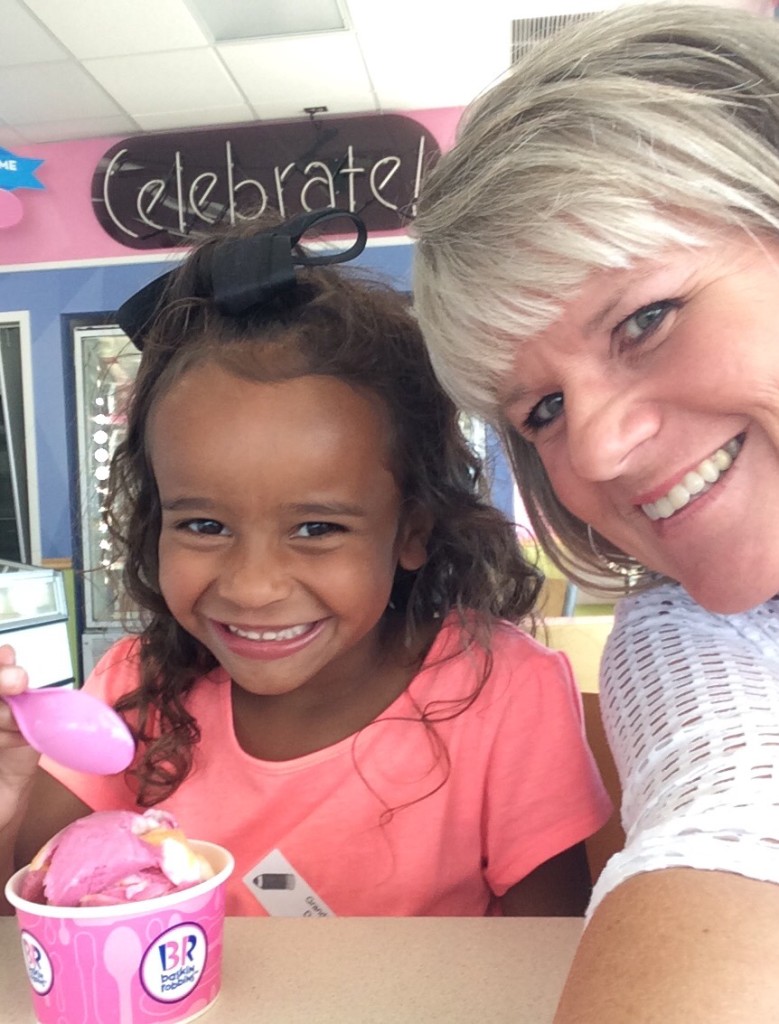 After grandparents day, I went to a little Birthday Happy Hour for a friend of mine where I had wine and a little cheese and a few pretzels and a lot of fun.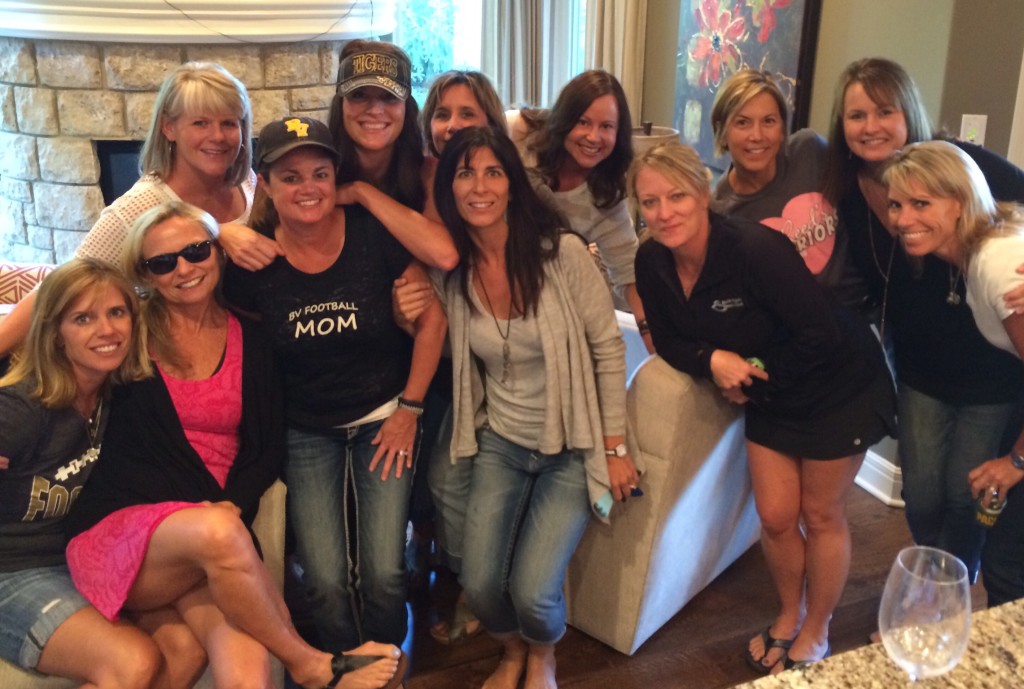 After Happy Hour, I headed home to go to dinner with the hubs, only to find him sitting in the driveway of our next door neighbors enjoying a beer, some peanuts and sitting around the fire pit. I joined them, and we never did go to dinner. Dinner last night was wine, cheese, pretzels and peanuts.
The weather yesterday was absolutely gorgeous and I loved ending our Friday night sitting around a fire pit!
I weighed in at my meeting and I weigh 172, my bodies favorite weight.
My daughter is not going to be happy with this purchase, but a few years ago, I had a pair of camouflage pants that I wore, and wore, and wore until they had holes in them and I had to pitch them. She never did like those pants. I sent her this picture yesterday of my recent Walmart find!
"Look what mommy found!"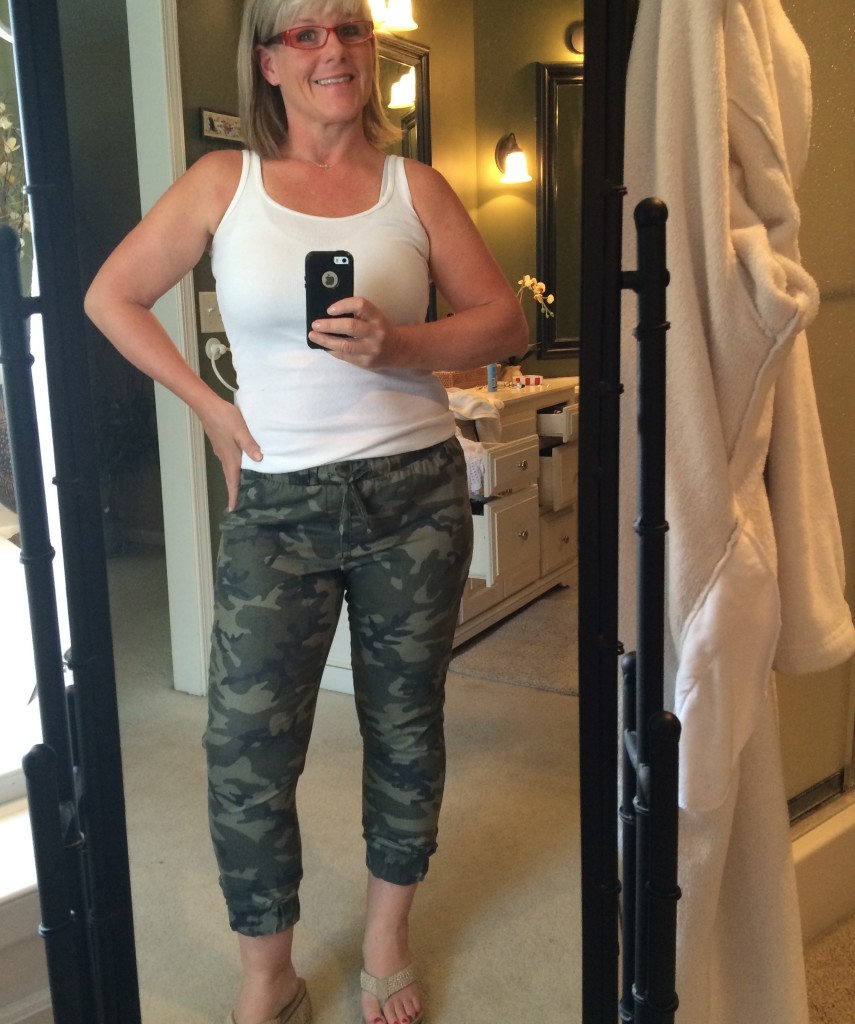 Here are yesterday's eats……
Breakfast – 1 PPV
Unpictured Frothy Coffee and a Banana. (Tucker is feeling 100% after having 13 teeth pulled on Tuesday!)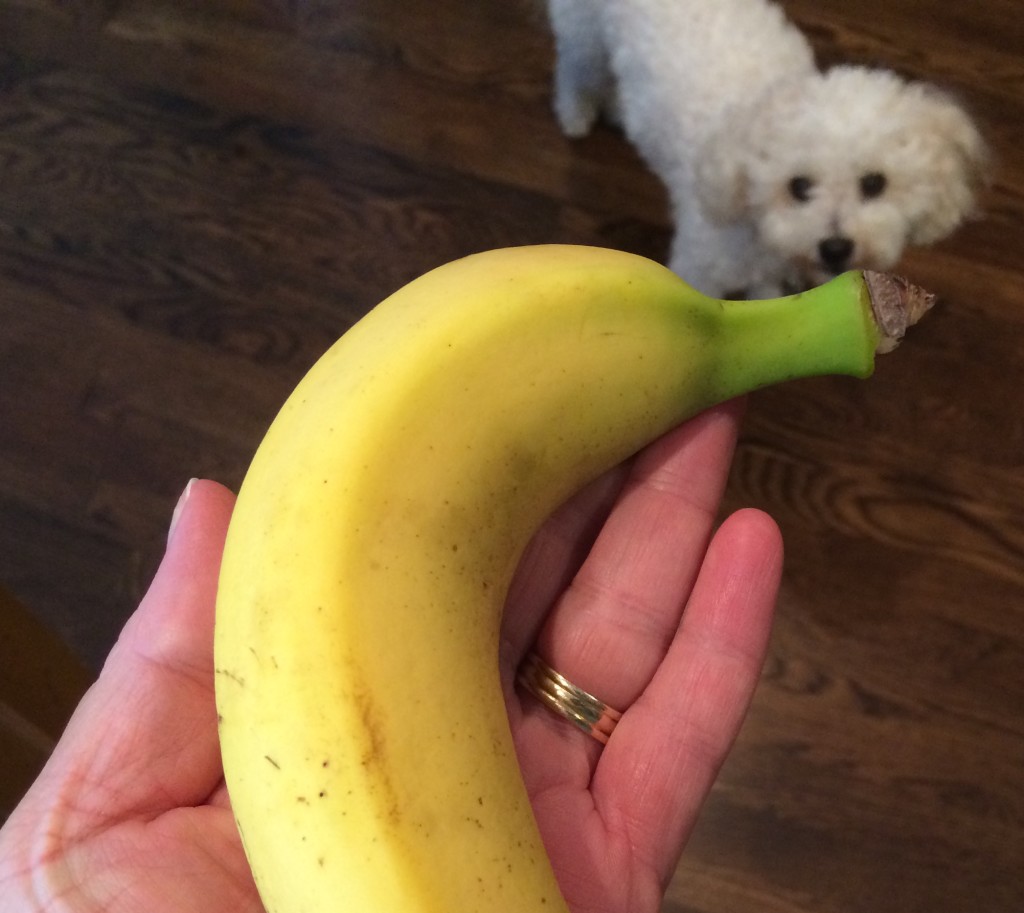 Lunch – 10 PPV
Grocery Store Salad Bar….and my only meal for the day. This was not the plan, but at least I got in some protein and veggies.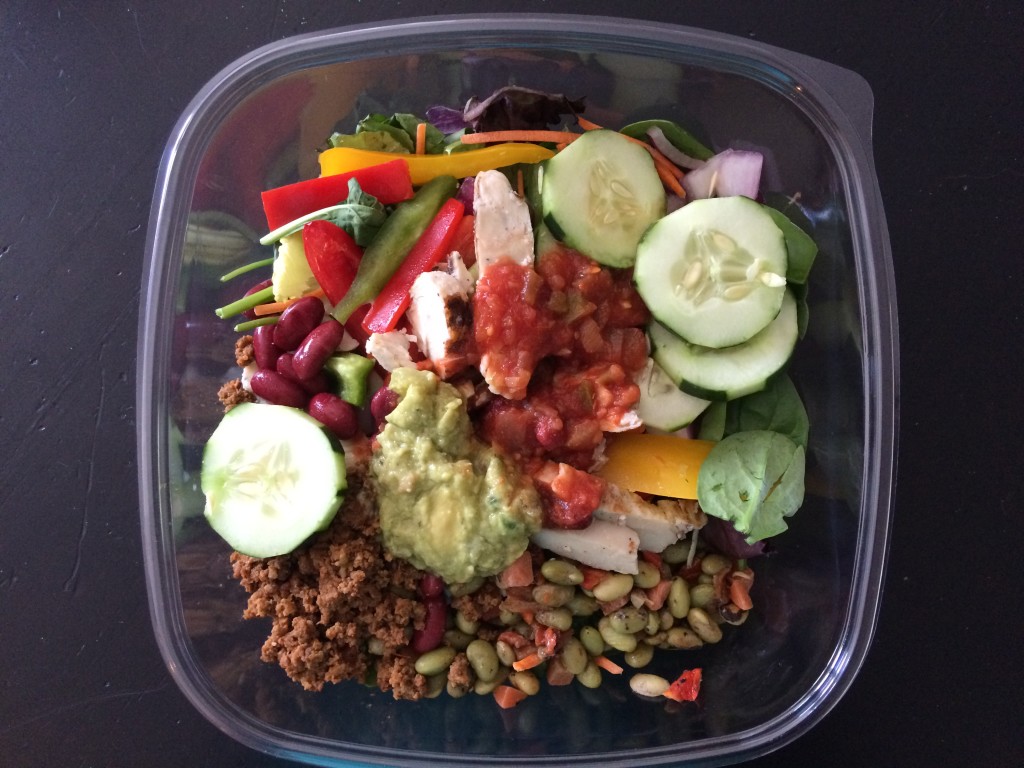 Dinner – 28 PPV
Un-pictured Wine, Cheese, Pretzels, Peanuts
Weight Watcher's Points Plus
I can eat 26 PPV a day.
I can earn Activity Points by doing exercise, and eat them if I choose.
I have an allowance of 49 extra points that I can dip into throughout the week if I choose.
I should drink a minimum of 6 (8 oz) glasses of water each day.
My Weight Watcher Week Begins on Friday's
Breakfast = 1
Lunch = 10
Dinner = 28
Total = 39
Exercise = none
Activity Points Earned for the Day = 0
Activity Points Earned This Week = 0
Activity Points Remaining This Week = 0
How many ounces of water I drank for the day = 60
Remaining points from my 49 Points Allowance = 36
This is What I Will Accomplish in 2015
I will choose one occasion per month for Social Drinking (um..this is a work in progress)
I will go no more than two days in a row without exercise. (I've done "two a day's" to make up)
I will track every single day of the entire year. (I've only NOT tracked a few weekends this year.)
I will run in a minimum of six 5K's. Three down, three to go!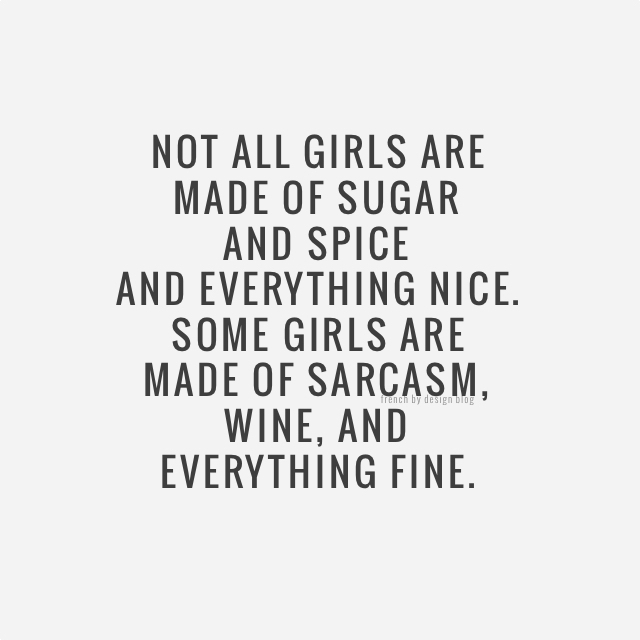 "love the life you live, live the life you love"