I took a break from my blog, my phone and social media for the last few days. Okay, that's not true. I posted a few things and took a few pictures, but much less than I usually do, and traded that time for some time spent with family. It was a great long weekend!
My daughter can't be here this year for Thanksgiving Day, so we had my parents and a few of my relatives over for dinner on Saturday, then a whole bunch of relatives from both sides of our families over later in the evening. We will be having Thanksgiving again on Thursday at Mike's parents, so lots of food and family going on here for a while, and I'm loving it.
My daughter and her boyfriend came in late Wednesday, and when we weren't running errands on Thursday for our Saturday Thanksgiving Dinner, we were playing games, listening to music, sitting by the fire and lots of chatting.
Everyone enjoyed Mike's foosball table that he got for his birthday a few weeks ago. This table got a good workout this weekend, along with the ping pong table, the checker board and one of my favorites, Jenga!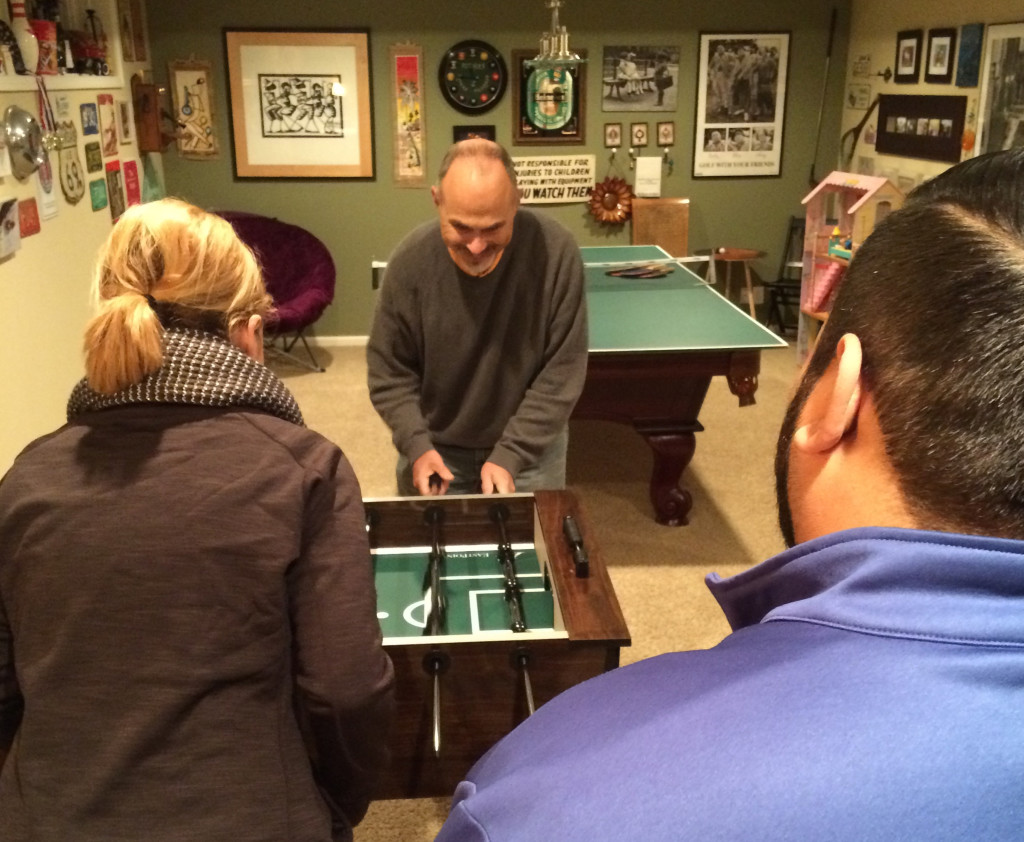 We decided to simplify our Saturday Thanksgiving, and cook the turkey on Friday. Tess cooked the Turkey this year, and it turned out great! She injected it with butter, so of course, it was delicious! Making it a day early worked out perfectly, in case your thinking of doing the same. We sliced it up, saved all the juices, and warmed it up on top of the stove before dinner on Saturday.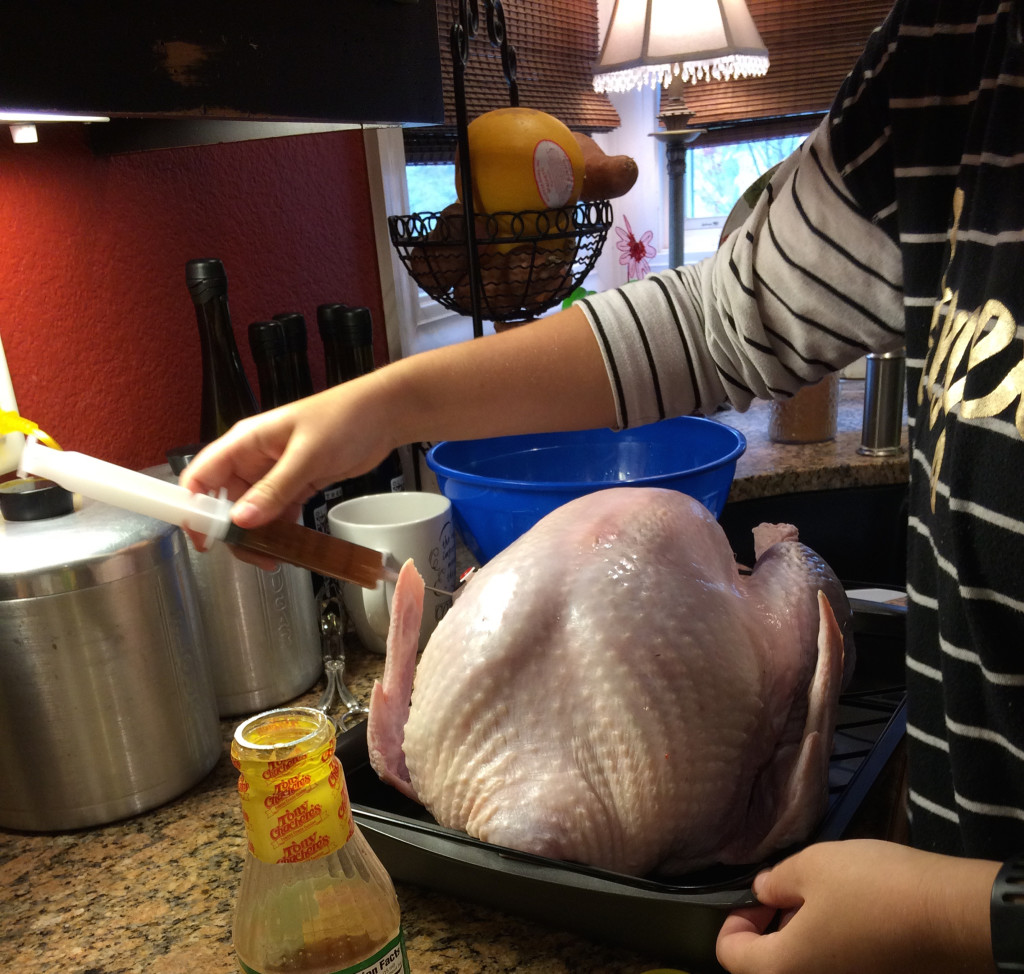 Turkey perfection. Tess filled the cavity with celery and orange juice….and more butter. Yummmmmmm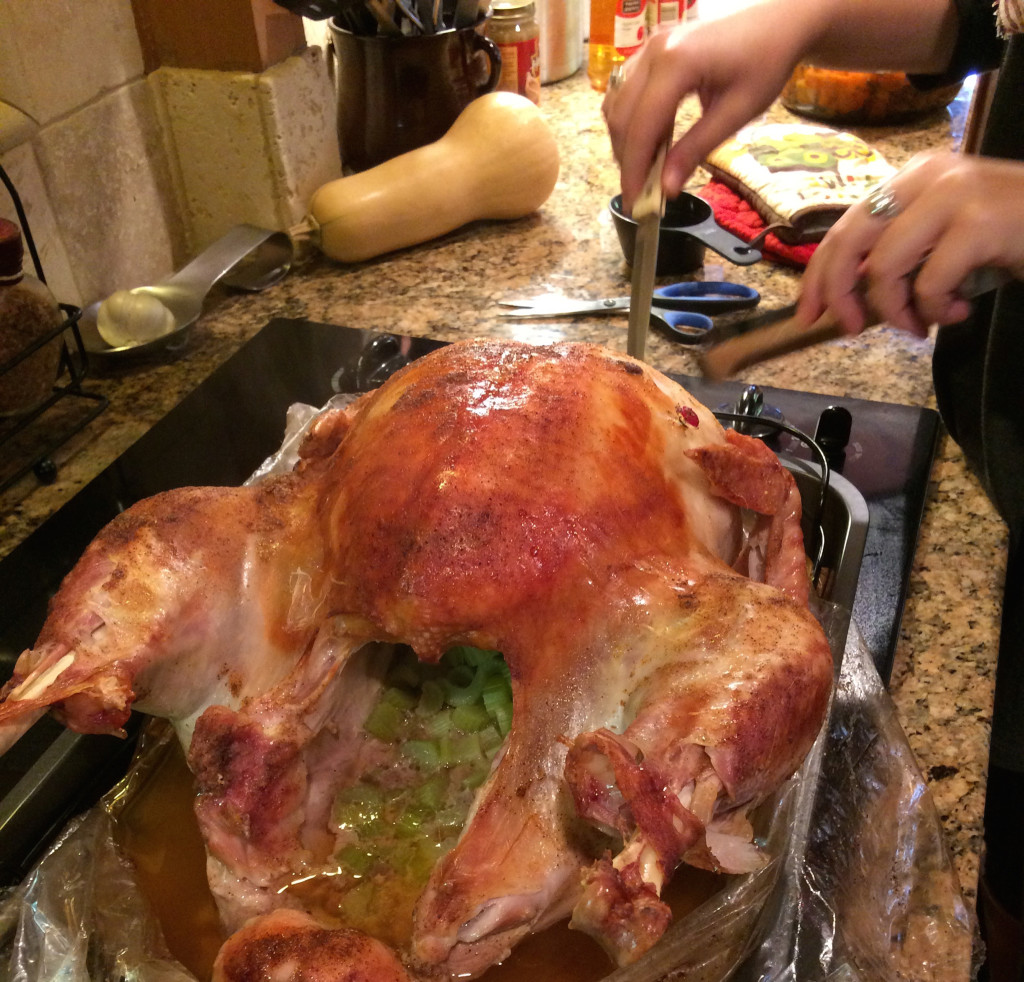 I set the table about four days in advance.
One of my favorite parts of Thanksgiving Dinner…..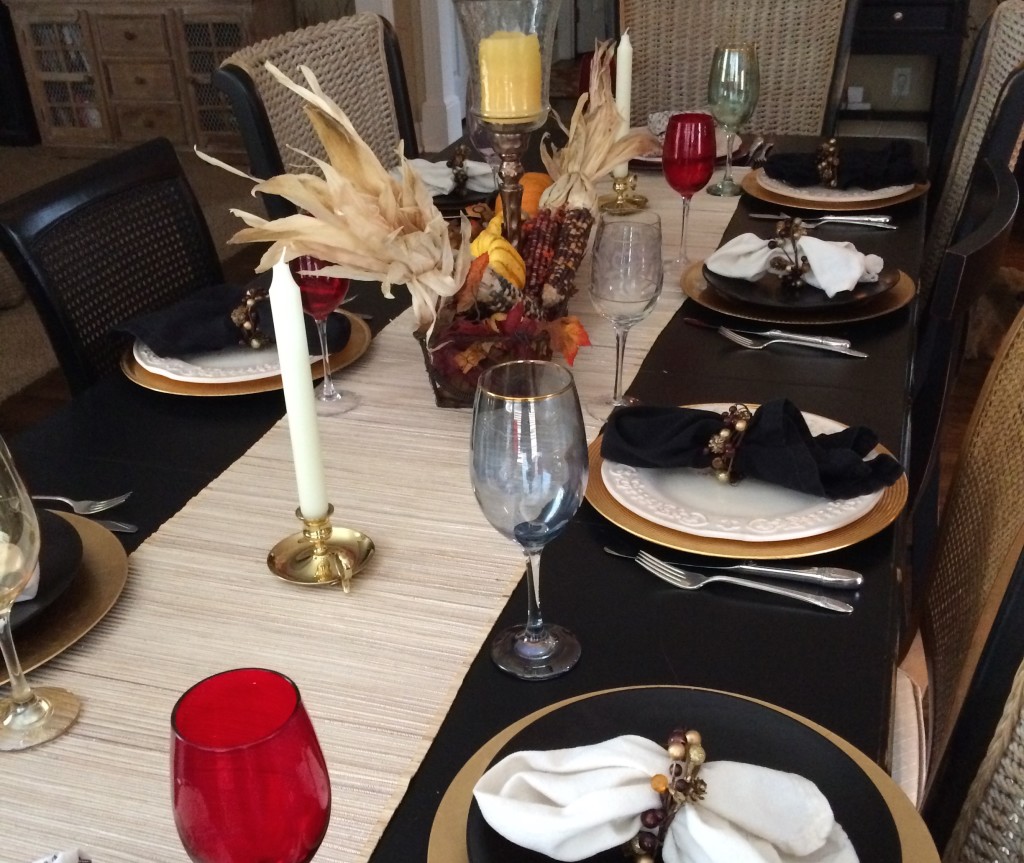 My mom came over early on Saturday to help cook. I insisted on aprons this years.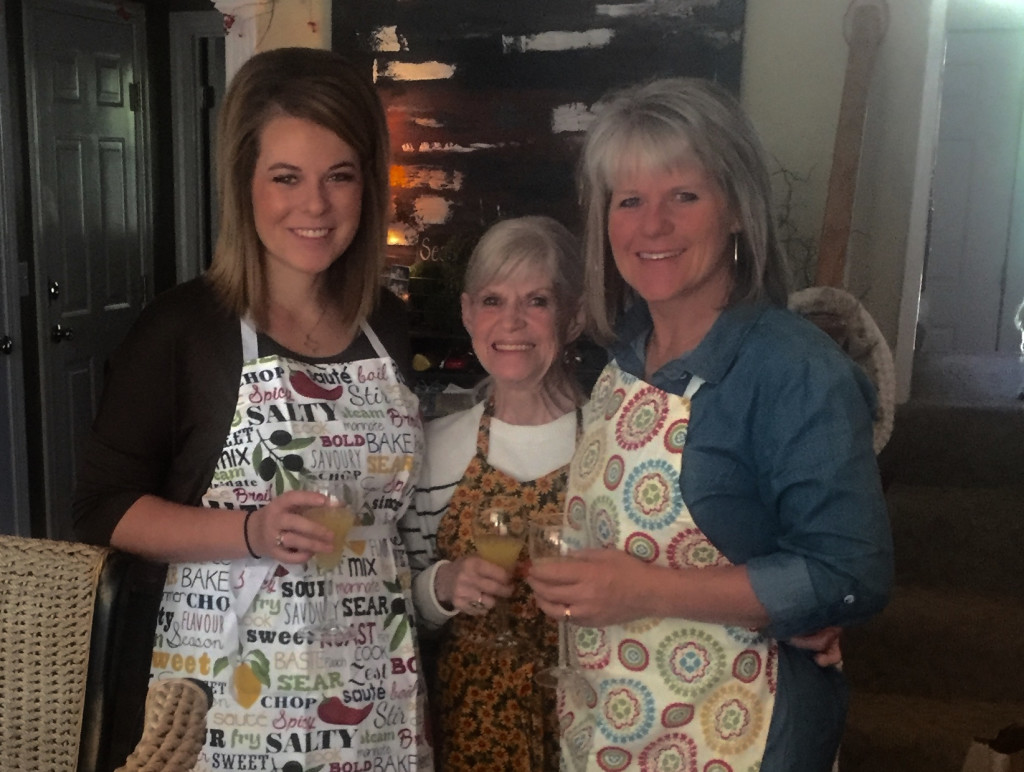 After a mimosa (or two), we got the giggles. I loved being in the kitchen with my mom and my kiddo! My mom makes amazing Dressing!!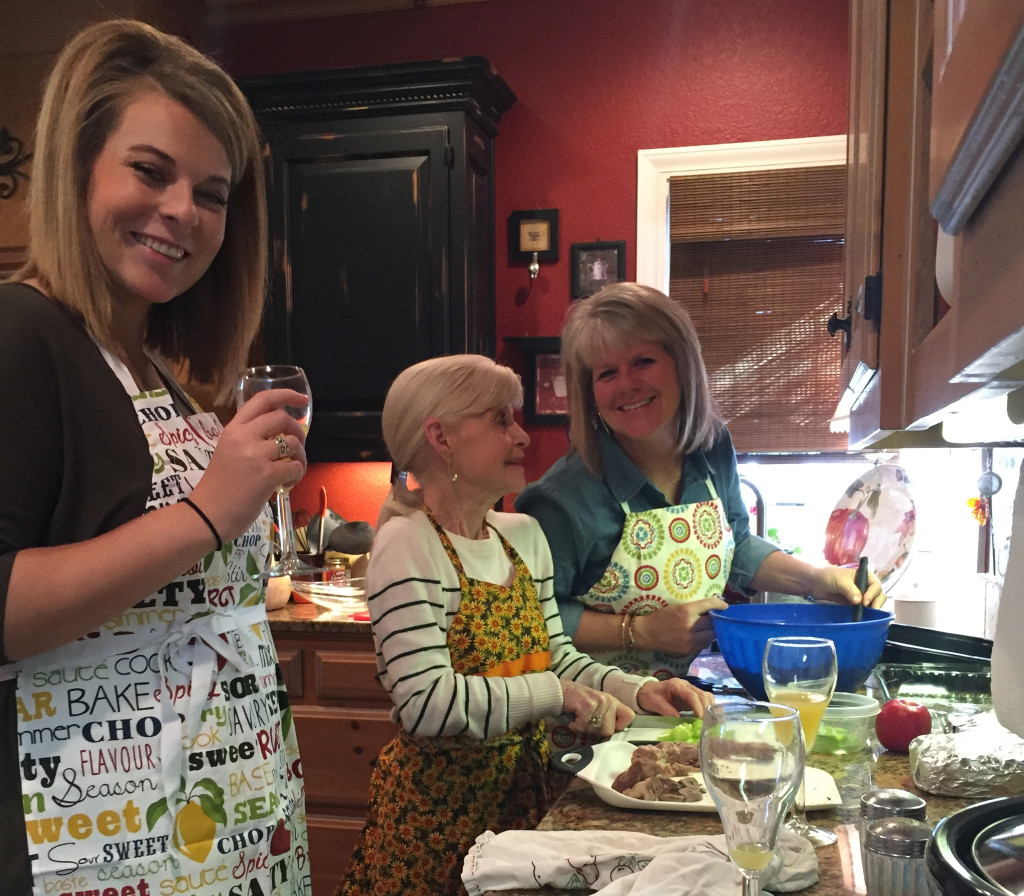 Tess also made the mashed potatoes this year. This crockpot thing sure makes cooking easier!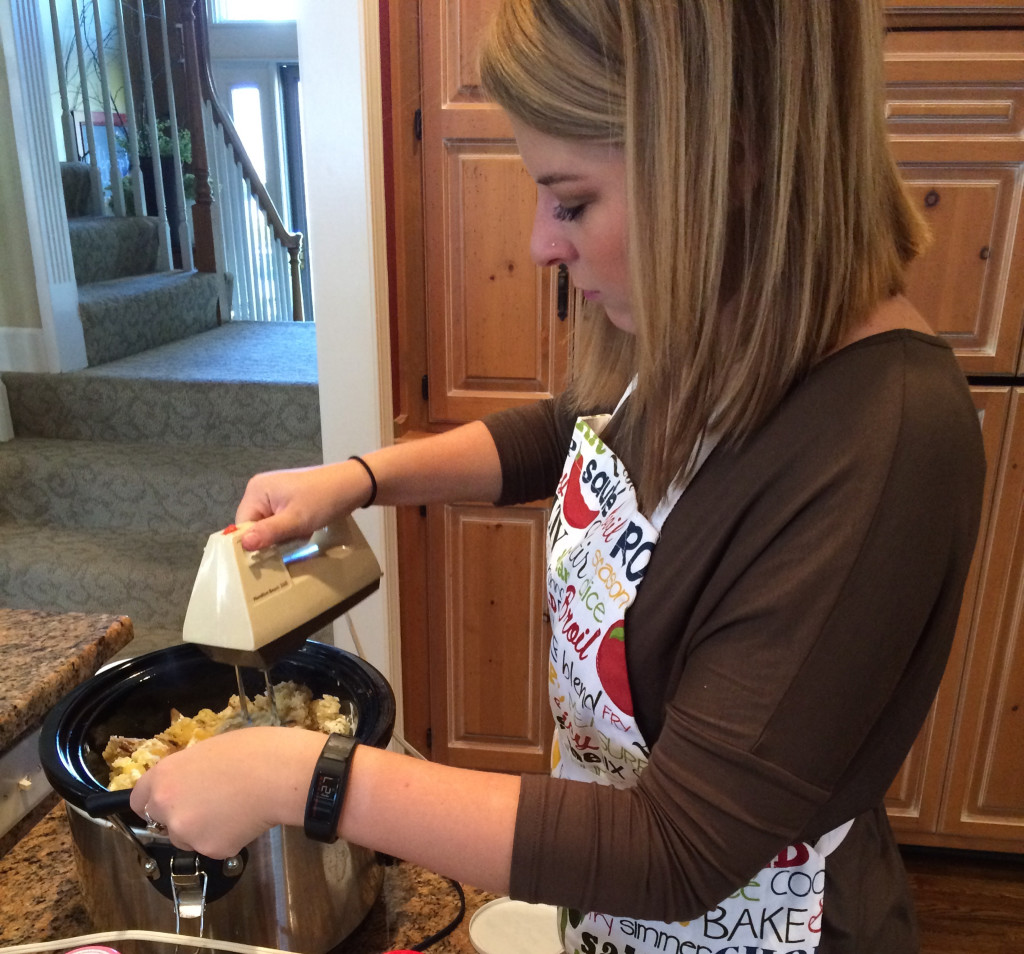 The buffet is open!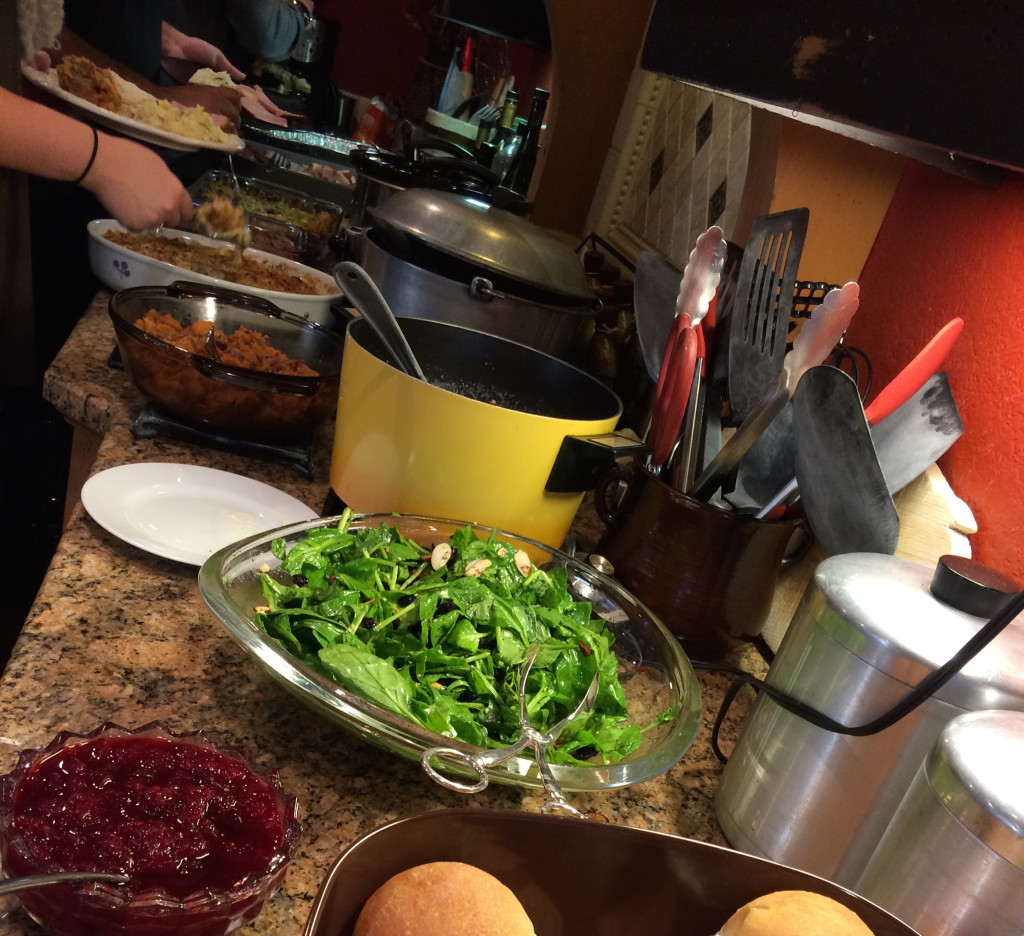 Each year, I try to get a picture with Mike and I and all of our kids and grandkids. It's hard to get four little kids to smile at the same time, but after lots of pumpkin pie and ping pong, there's only so much one can hope for. This makes me smile.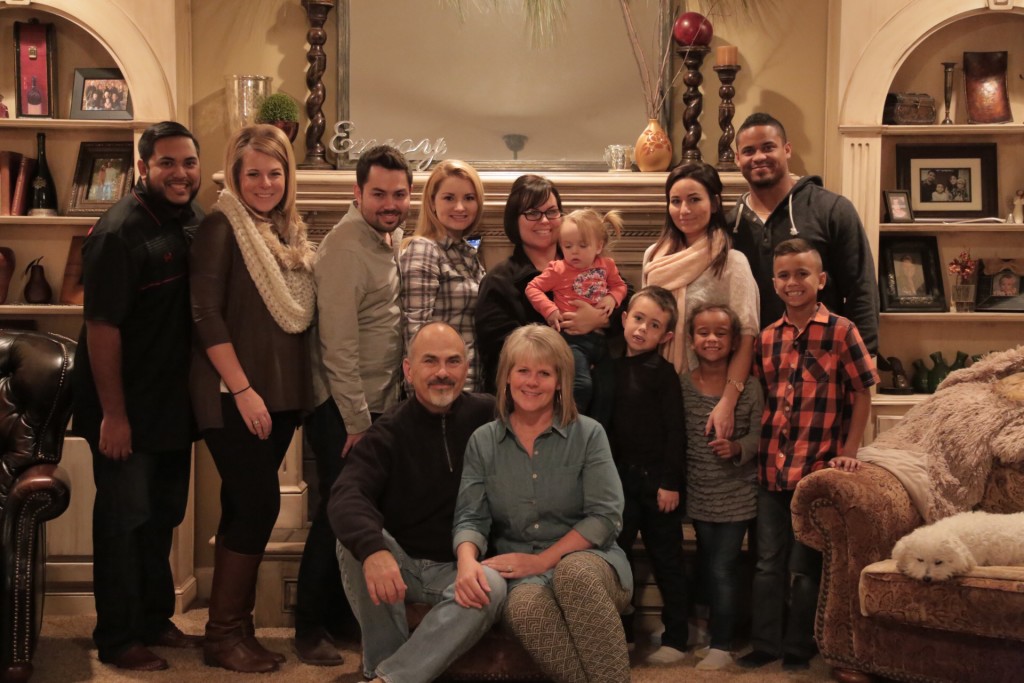 To make my weekend even better, Sunday was my birthday! I'm 49. That sounds weird. I think I'm 32…..maybe 37. My mom gave me this cute hat and scarf so I could walk the dogs in the cold.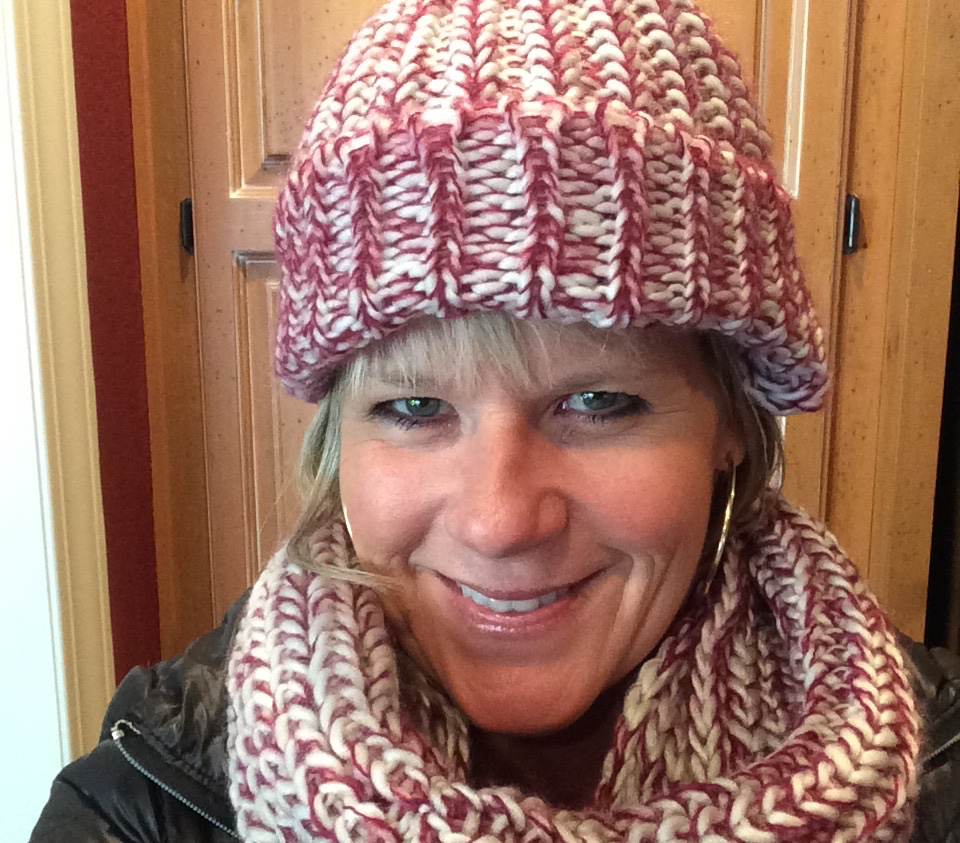 My daughter gave me this bracelet. She has one to match. I cried. I love this kid.
"I carry your heart in my heart"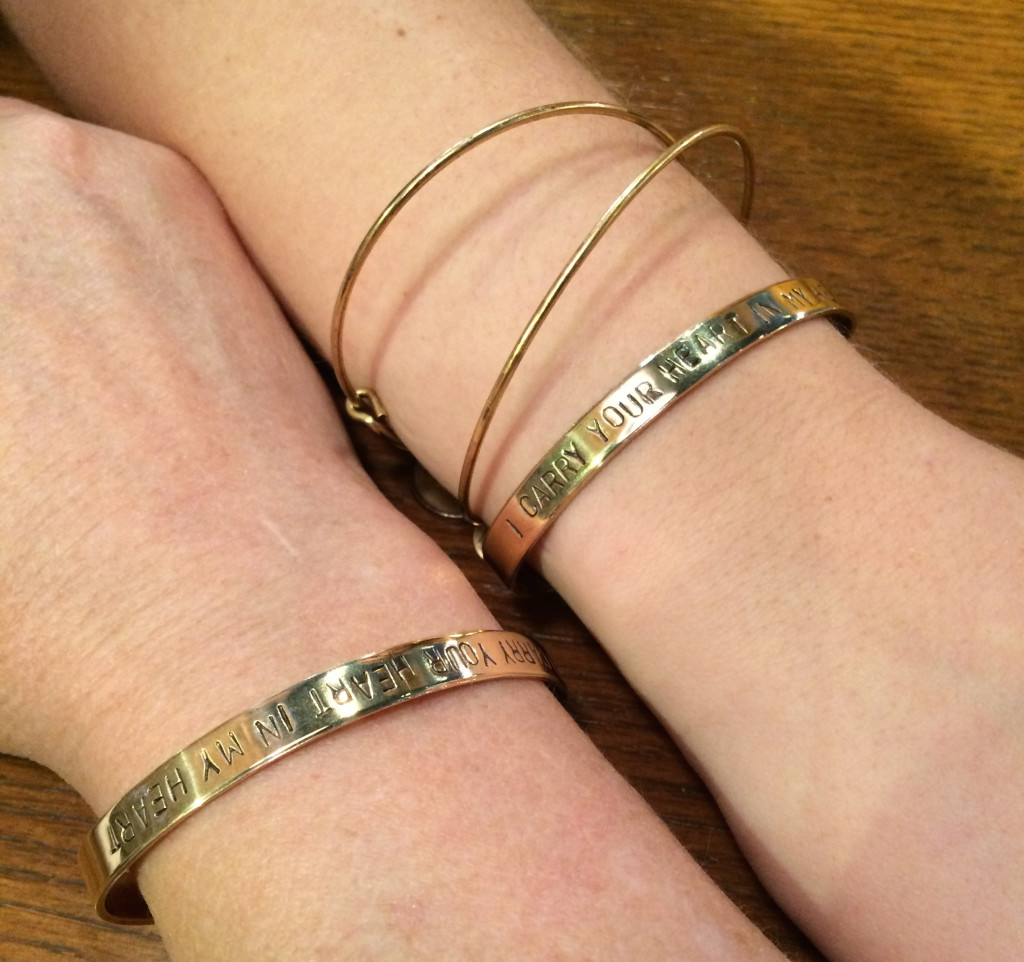 After opening presents, Tess, Manuel, Mike and I went to Mass, then to Brunch. I may have started brunch off with the best Bloody Mary ever. It had bacon in it!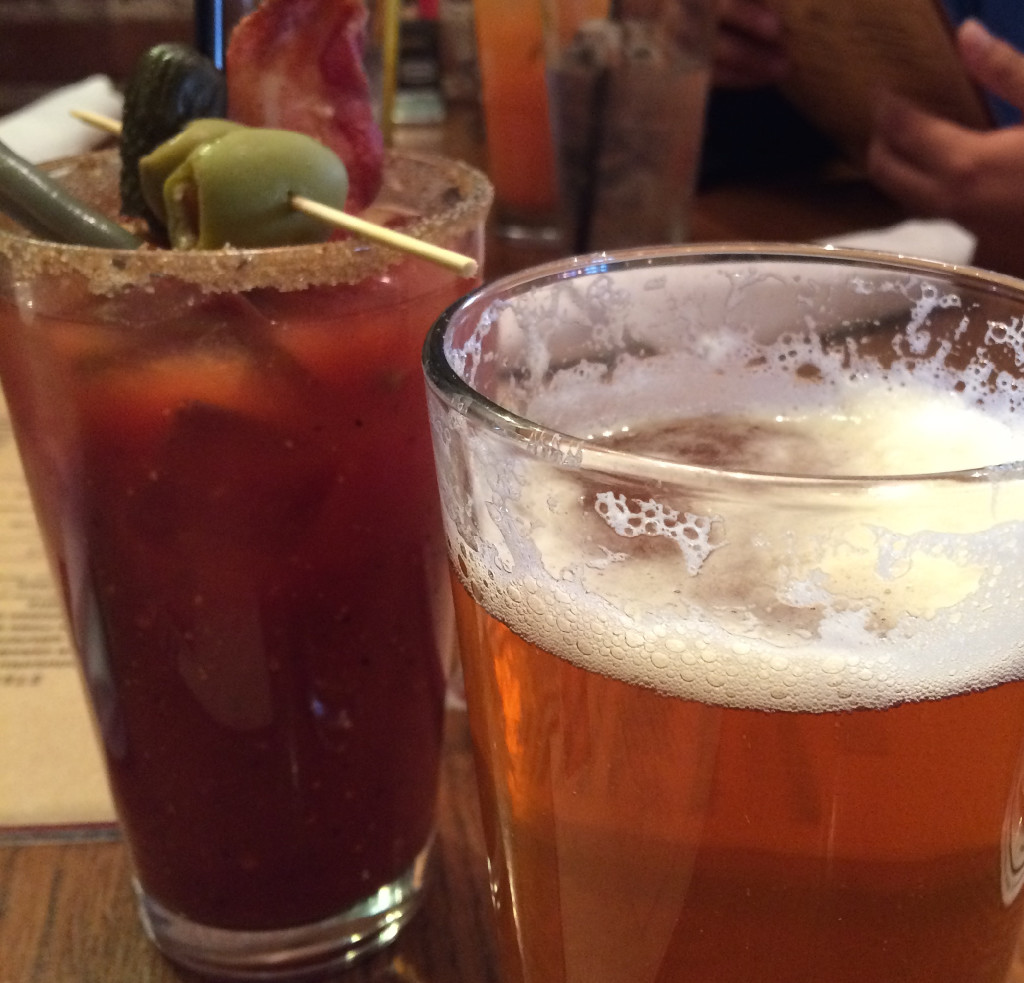 My birthday meal? Corned Beef Hash. This was ridiculously delicious!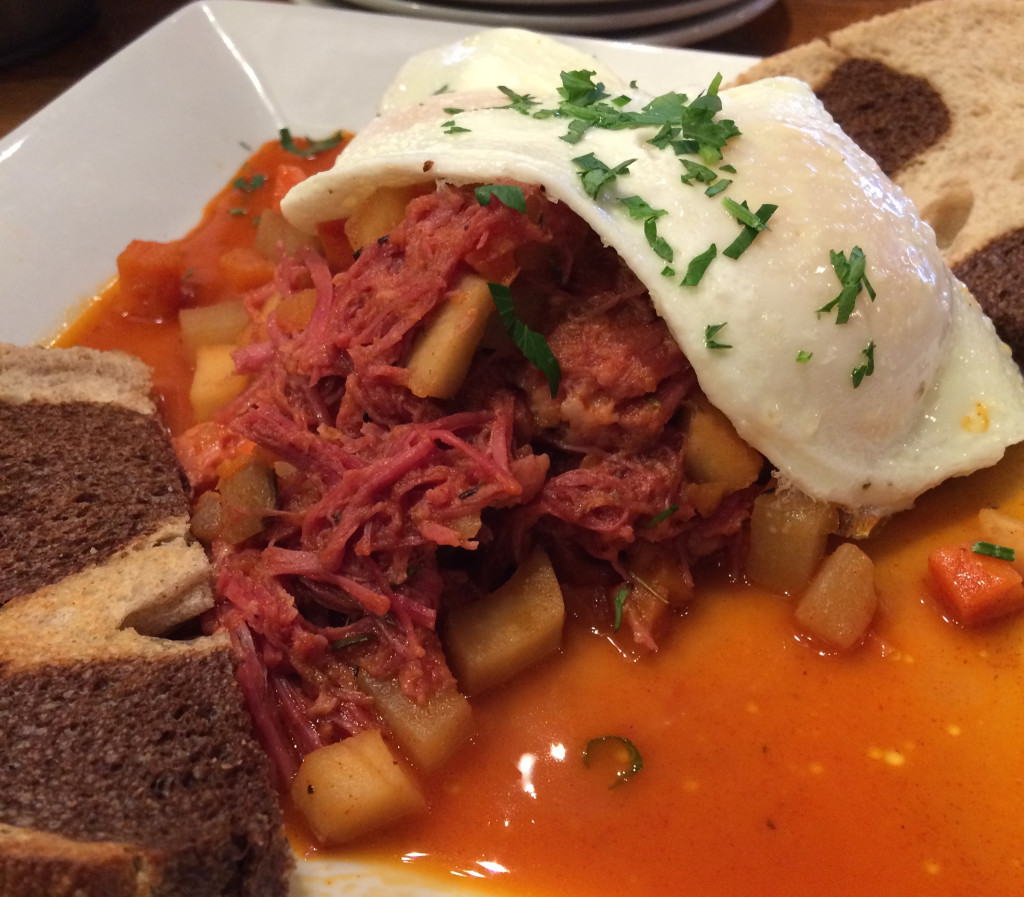 After brunch, we came home and put up the tree. We had a fire going, the Chiefs were on TV, and I was surrounded by happiness. I had a great birthday.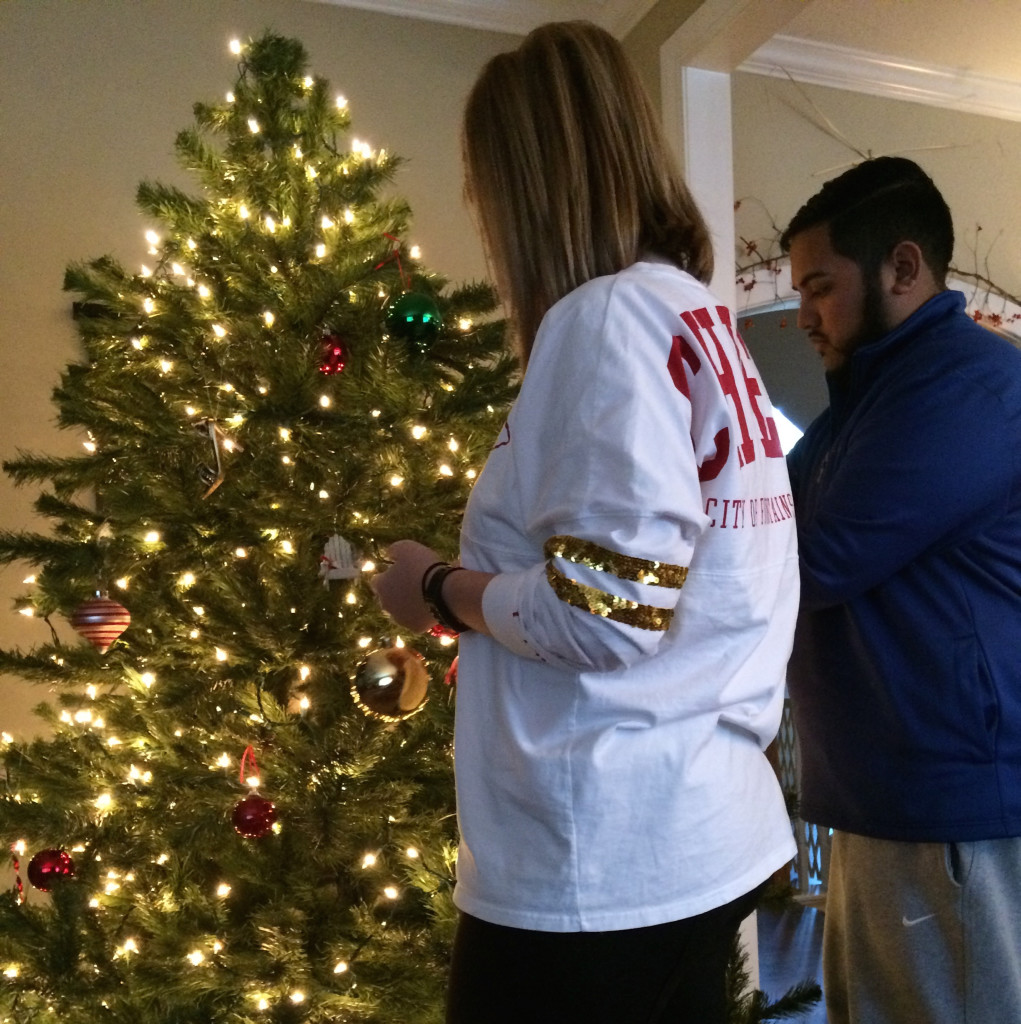 After tree decorating, we pulled out the leftovers. What we didn't eat, I got rid of.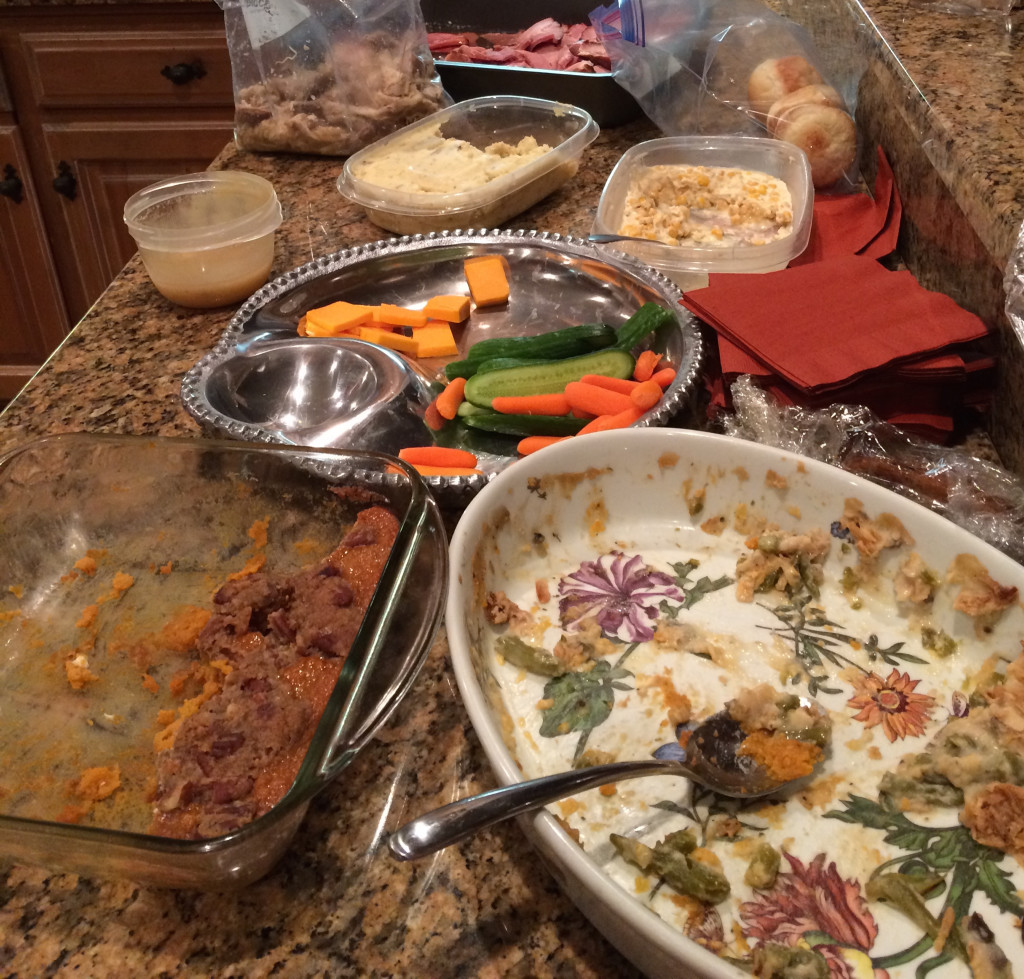 I ate more than I had planned to eat on Saturday, and on Sunday. I bought a Pumpkin Cheesecake at Costco that was SINFUL. I should never have taken a bite of it. Same goes for my mom's Pumpkin Bread. Too many yummy bites of Pumpkin! Having all of the leftovers in the house on Sunday was more of a challenge than I expected.
Today, Tuesday and Wednesday. Lots of water, meat and veggies. All of the leftovers are out of the house!
I got in a great 5 mile walk today and I feel rested from the weekend.
Thursday should be less tempting, since we will be at Mike's parents house.
Have a Great Week!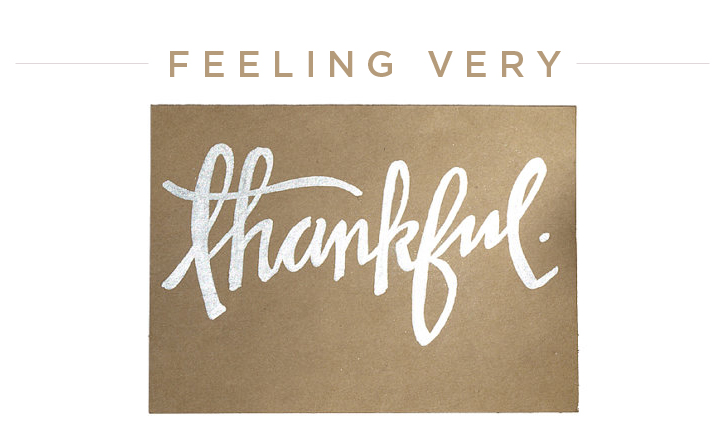 "love the live you live, live the life you love"