Yesterday was a great Friday. I tracked, I counted, I went to bed happy.
Today has been super productive, and I'm certain it's because I have felt so "in control" all week. Busy day today that has included some housework, a few errands and a long walk (windy and chilly!!) outside with a friend.
I'm making a new pizza recipe for dinner using a sweet Potato Crust (I hope it's delicious!) and we're watching a little Basketball. Quiet and chill night tonight. Celebrating Palm Sunday tomorrow at the In-Laws with our kids and grandkids….minus Tess in Dallas. 🙁
I'm looking forward to being able to go to my meeting next Friday. I hope you all are having a Happy and Healthy weekend!
Here are yesterday's eats…..
Breakfast – 3 SP
Egg Whites Scramble with added leftover roasted Butternut Squash, topped with smashed Avocado and a side of fruit.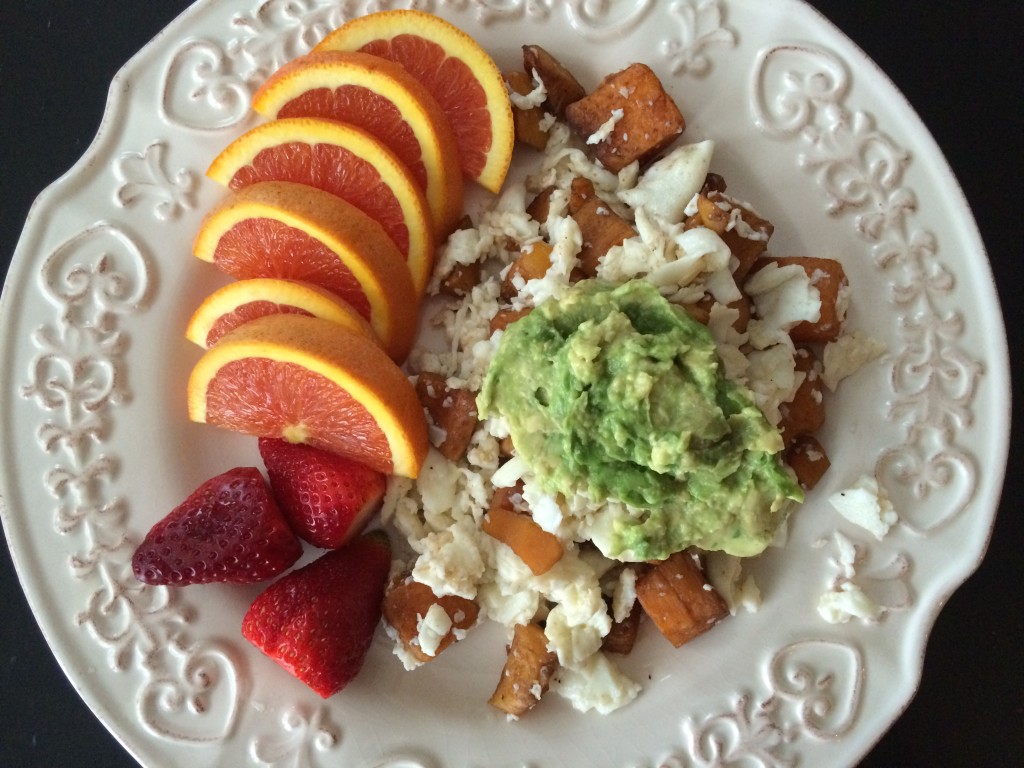 Lunch – 8 SP
Chicken Salad and Cucumber Slices at the Food Truck and a few un-pictured bites of Pork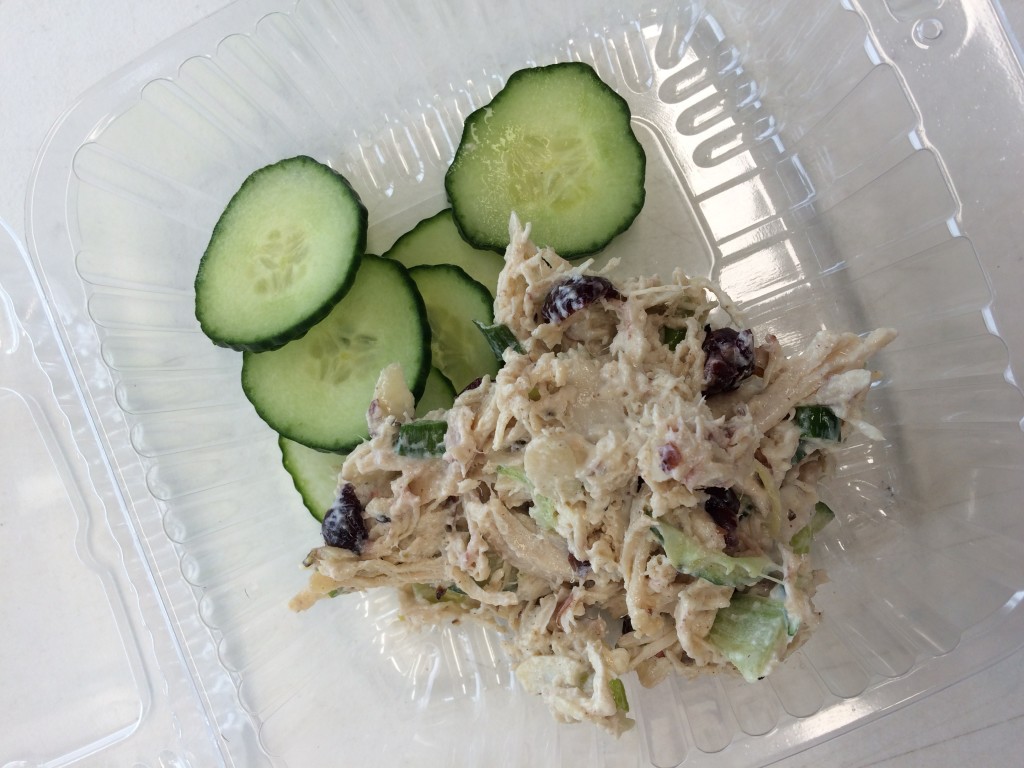 Snack – 5 SP
Raw Cashews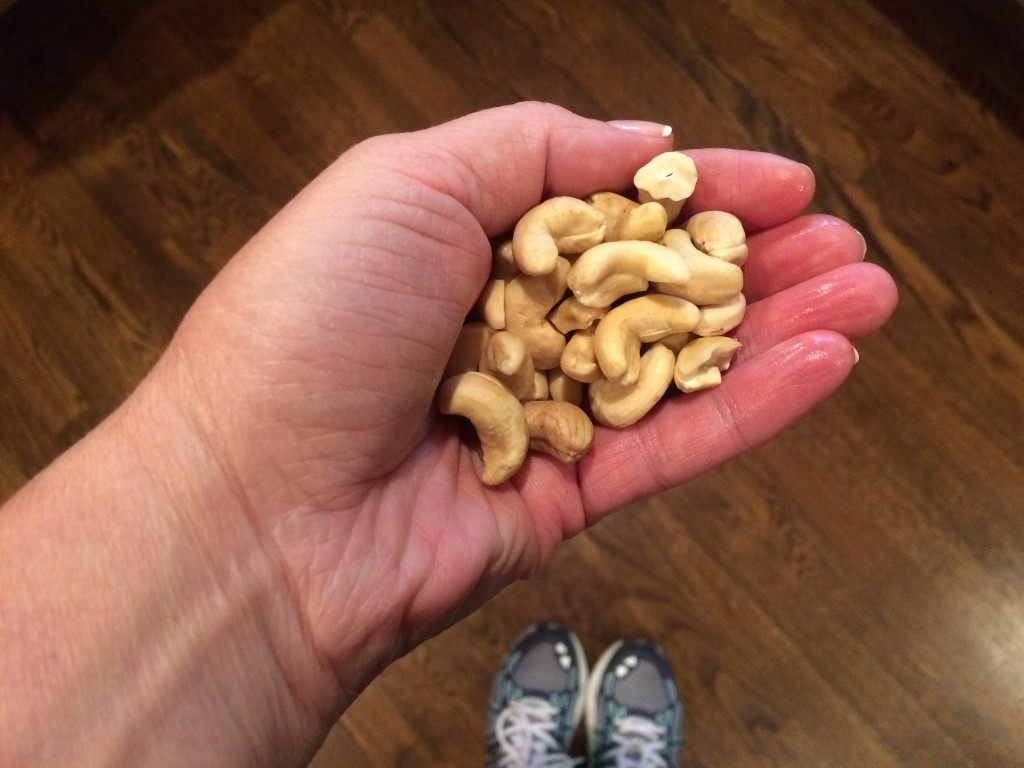 Pre-Dinner – 11 SP
Two 6 oz Glasses of Red Wine and a little reading by the fire.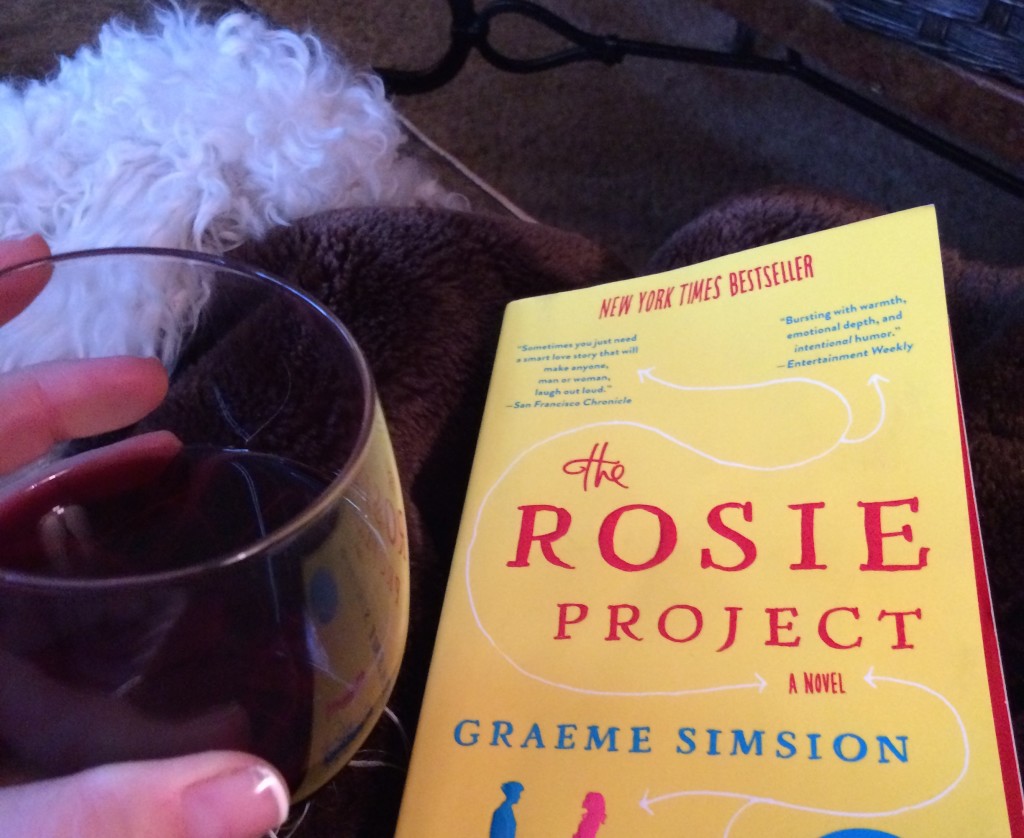 Dinner – 12 SP
Cod Taco's, Cilantro Lime Cauliflower Rice, Roasted Plantains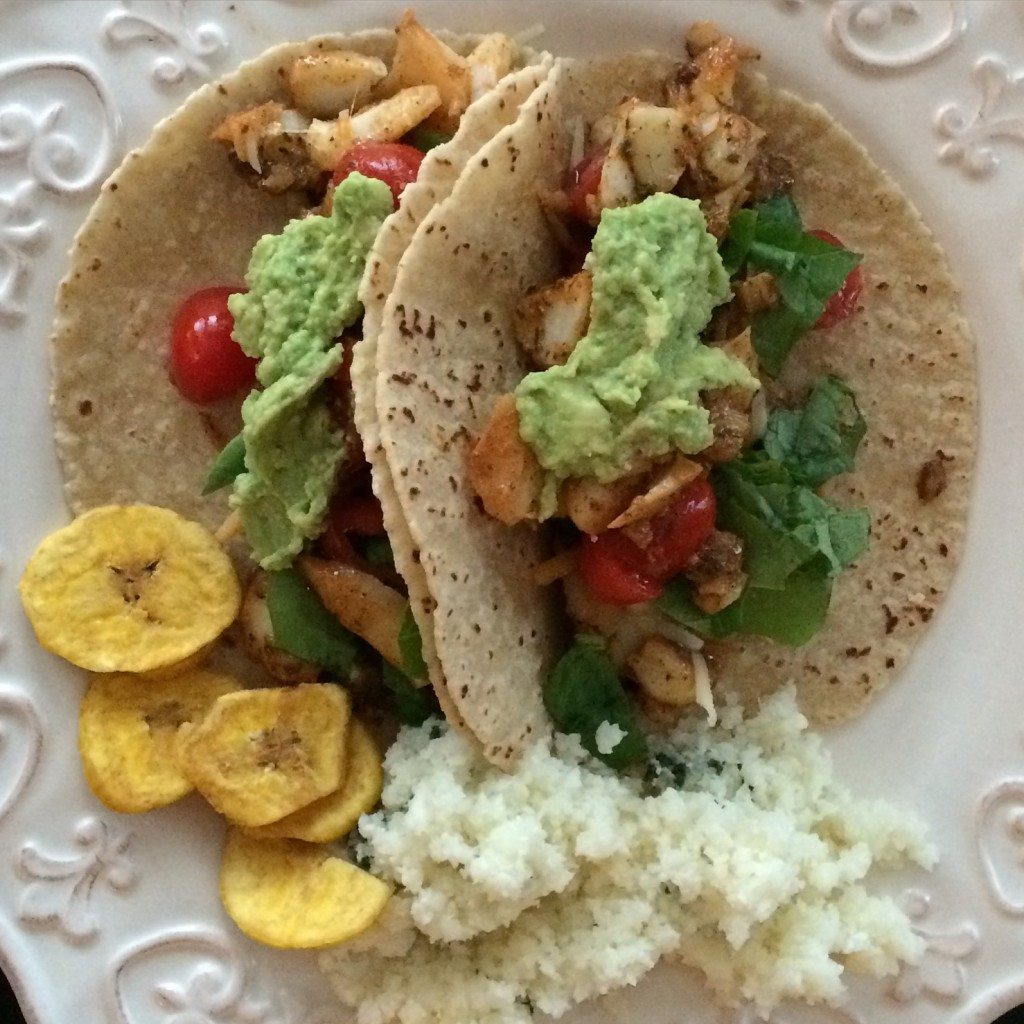 These are my 2016 Goals
Make time each week to Meal Plan
Drink 100 ounces of water each day
Exercise 5 days a week
Three Meals and One Snack, Daily
I can eat 30 SmartPoints a day.
I have an allowance of 35 extra Weekly Points that I can dip into throughout the week if I choose.
My Weight Watcher Week Begins on Friday's
Breakfast = 3
Lunch = 8
Snack = 5
Wine = 11
Dinner = 12
Total = 39
Exercise = none
How many ounces of water I drank for the day = 70
Remaining Weekly SmartPoints = 26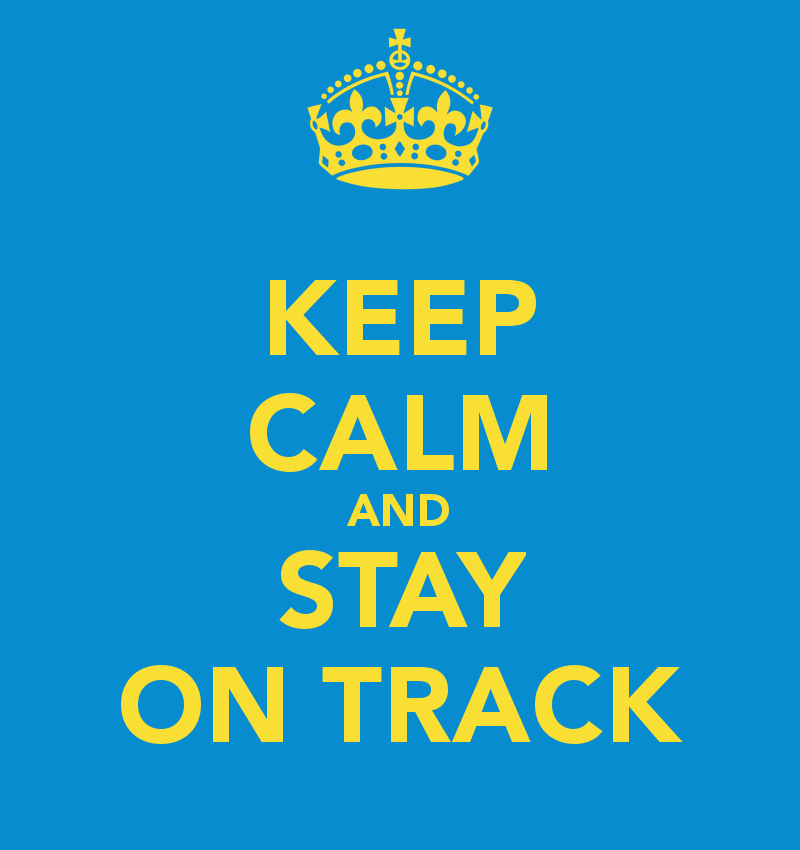 "love the life you live, live the life you love"