Yesterday was the second morning in a row that I've included some Pumpkin in my breakfast. I made these Pumpkin Pancakes.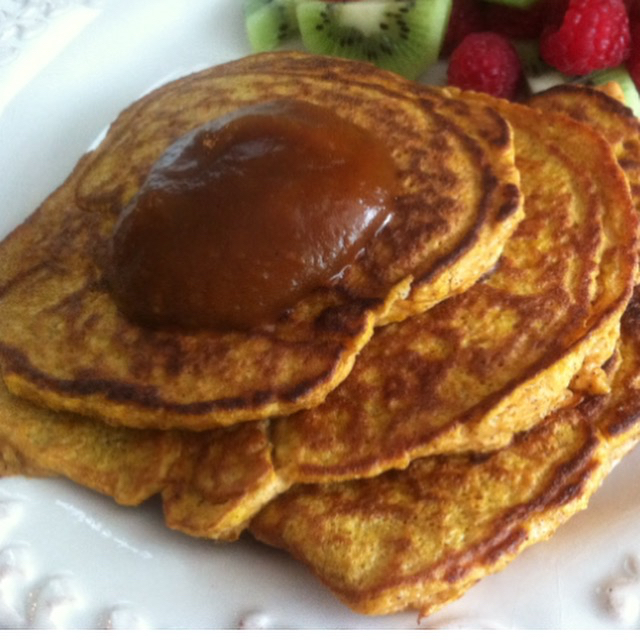 I am also loving my Pumpkin Spice Flavored Dunkin Donuts coffee.
Have you tried it?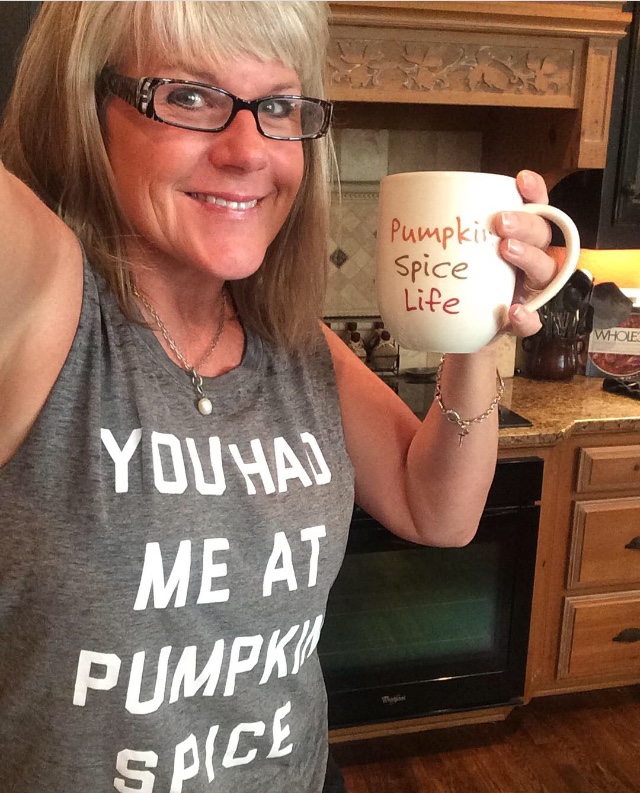 What is your favorite Pumpkin Treat? Is it low in WW SmartPoints or is it a treat that you are willing to sacrifice a few SmartPoints for?
Yesterday was one of those days that was filled with healthy choices and at the end of the day, I went to bed feeling good on the inside, and out!
A Hot Yoga class last night was a great way to end the day.
I hope you had a great day as well!
Here are yesterday's eats…
Breakfast – 7 SP
Pumpkin Pancake's, Egg White and Veggie Scramble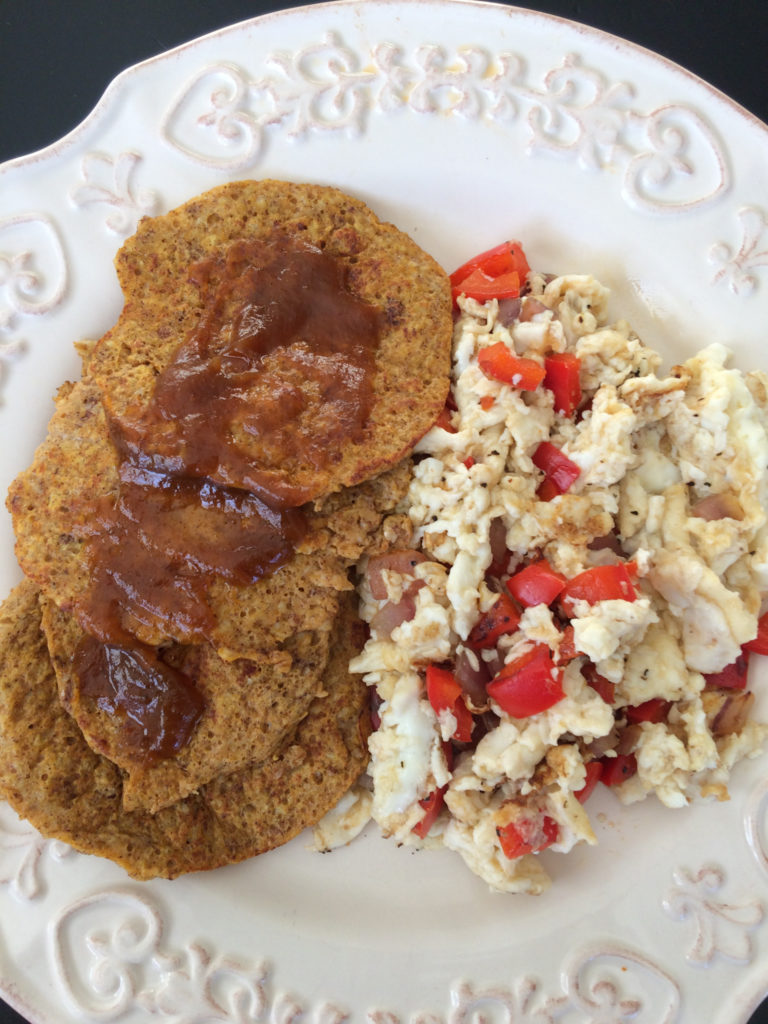 Lunch – 9 SP
Tuna Salad, Plantains and Veggies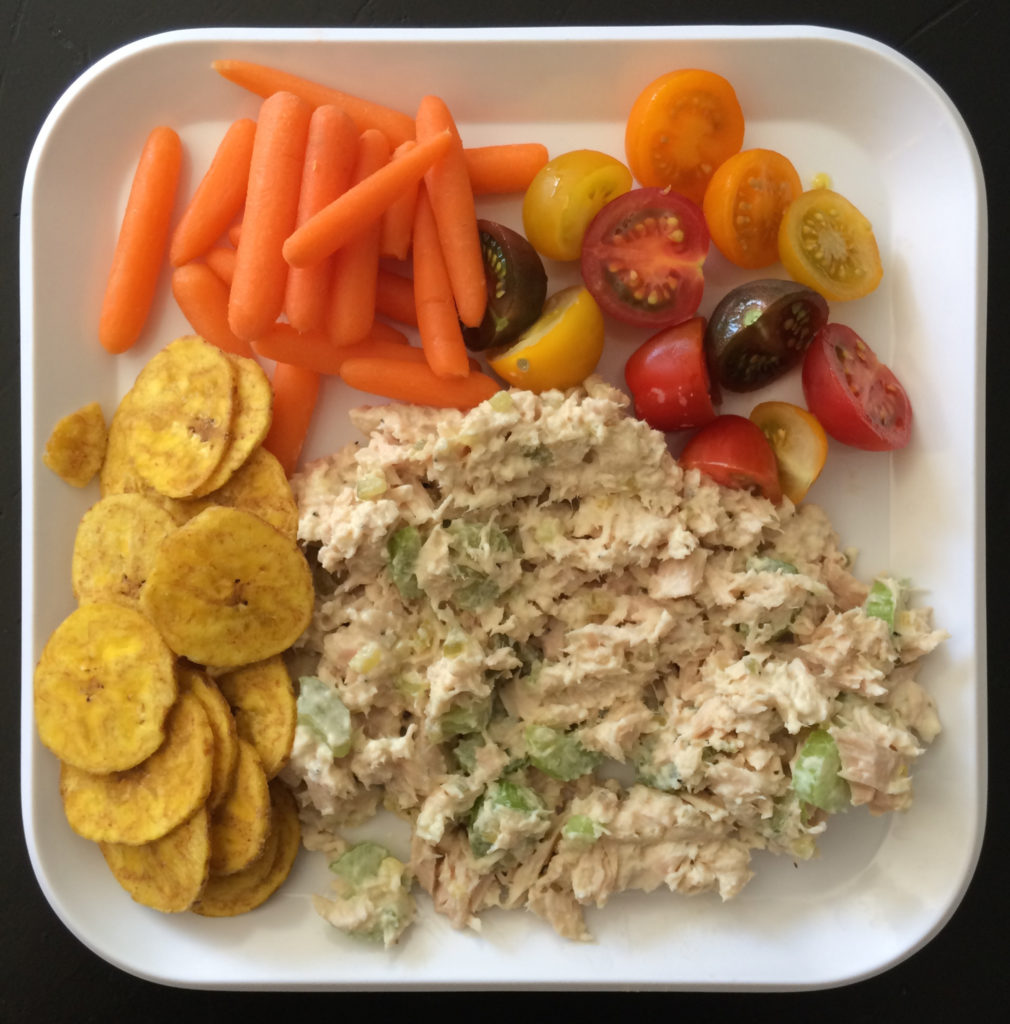 Dinner – 11 SP
This was really yummy. I sautéed Zoodles, onions and garlic in Olive Oil spray for just a few minutes. I topped that with leftover Flank Steak, chopped mini tomatoes and 2 T. of Basil Pesto (Kirkland Brand from Costco).
Zoodles topped with leftover Flank Steak, Tomatoes and Basil Pesto
Dessert – 3 SP
1 T. of Almond Butter on top of Ice Cream made only of frozen Banana's and a splash of Almond Milk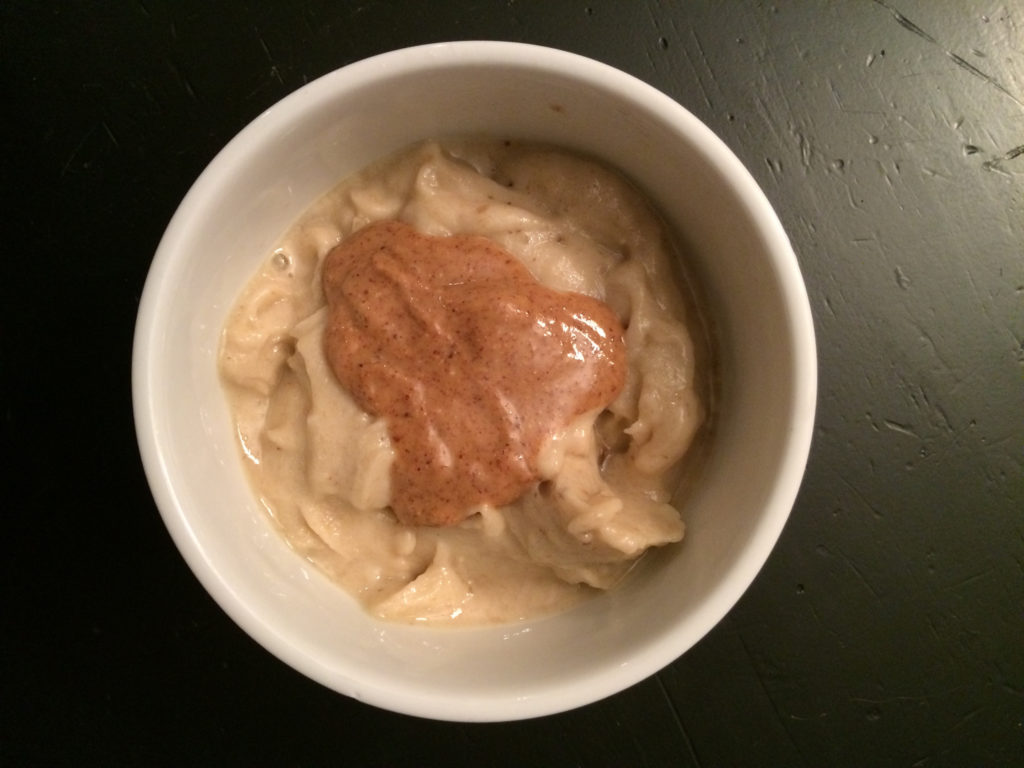 These are my 2016 Goals
Make time each week to Meal Plan
Drink 100 ounces of water each day
Exercise 5 days a week
Three Meals and One Snack, Daily

"love the life you live, live the life you love"