I'll keep this post short. For realzzzz. It's later than I was hoping to get a post written today, and I'm in the mood for p.j.'s and Will and Grace. I could not be happier to have a favorite show back on! Nothing better than a good laugh to wrap up an evening.
I ran a gazillion errands yesterday. Who doesn't love a Target day?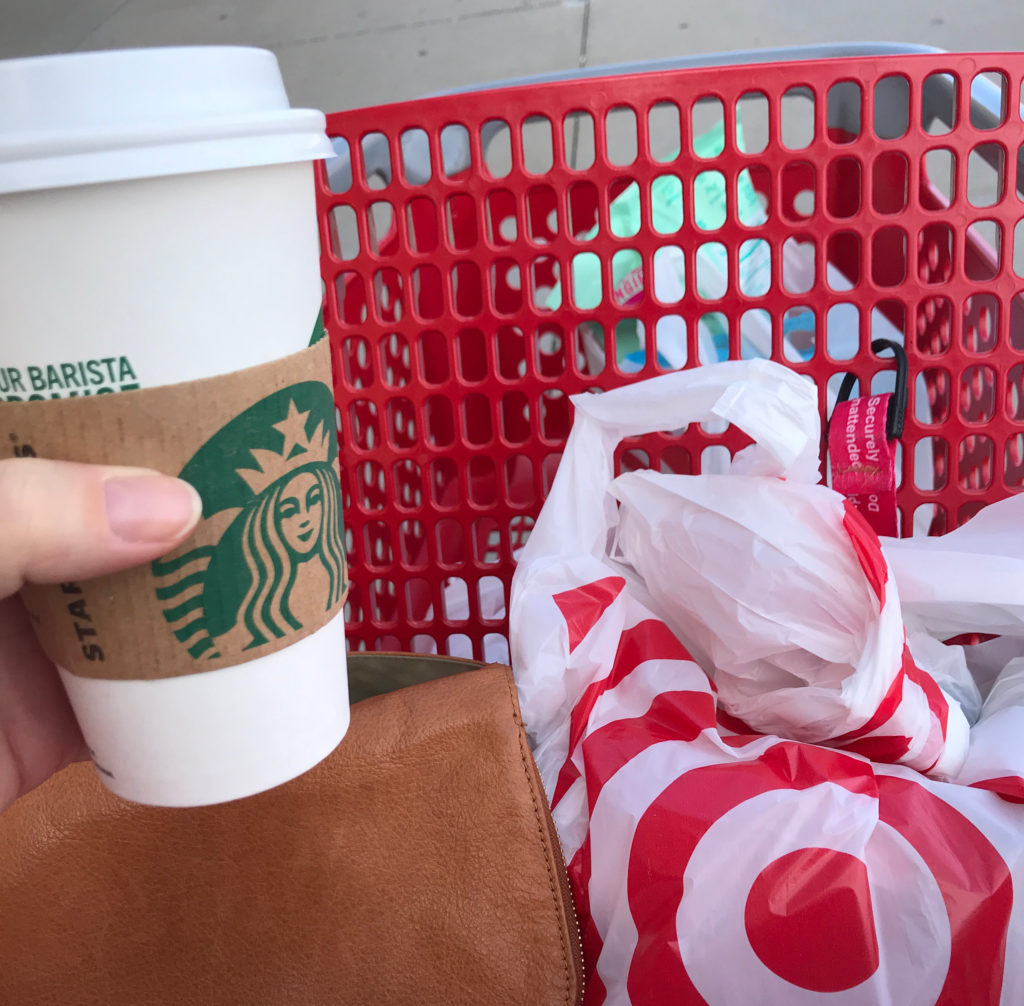 I also got a walk in with my friend Becky. It felt good to get some steps in!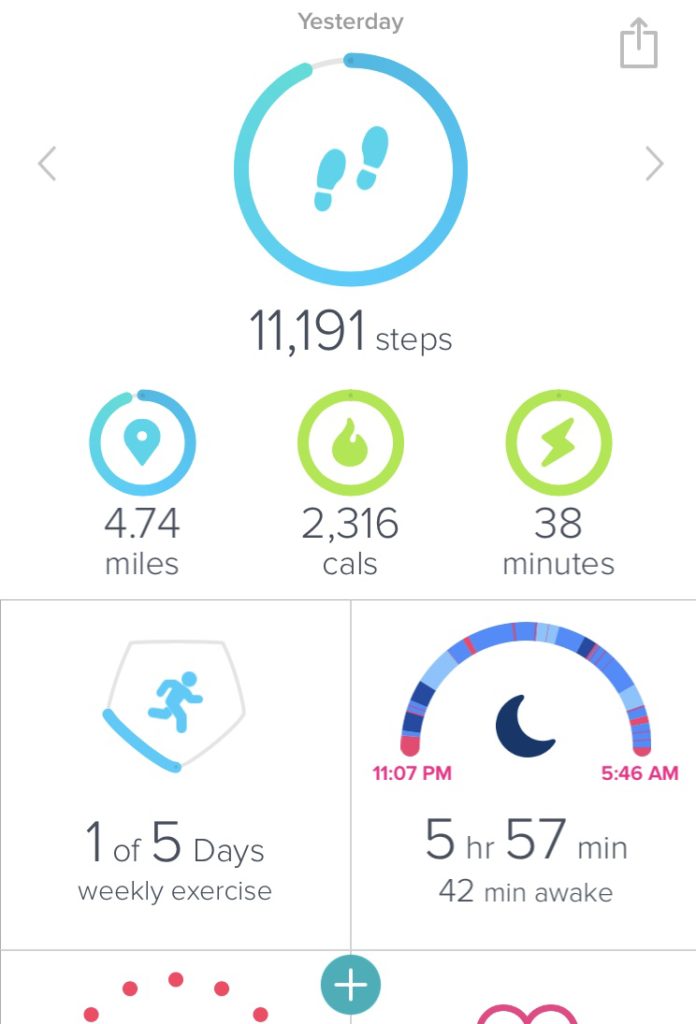 That's TWO days in a row of exercise! Really, there's not a better mood booster than a nice walk with a nice friend on a nice day. (Insert great big smiley face here.)
I was loving the weather, so I decided to chill in my hammock after our walk. Oh, look! Smiley face!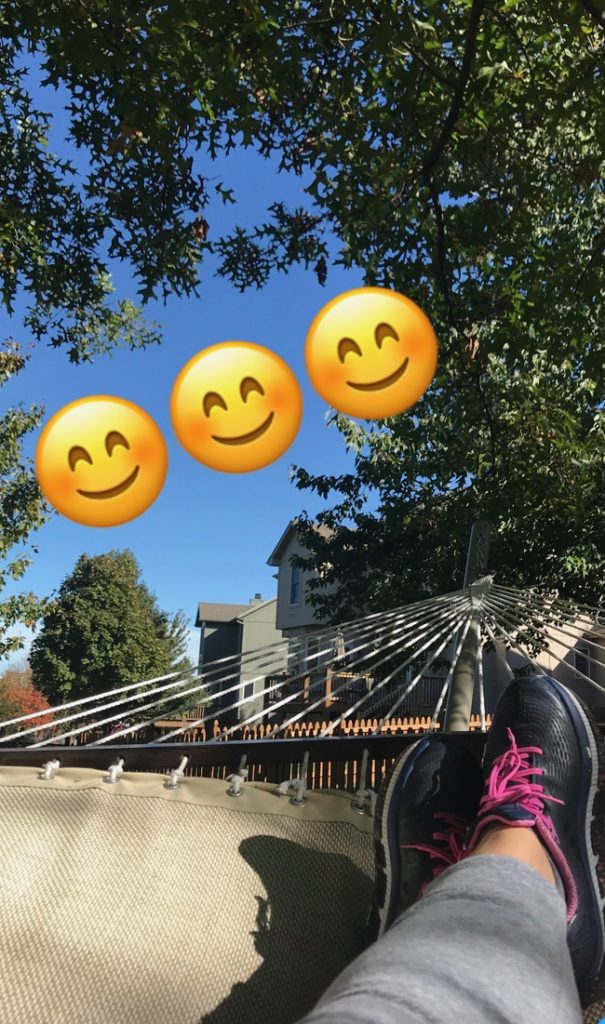 The first evidence of my Christmas shopping spree arrived! Could the day BE any better??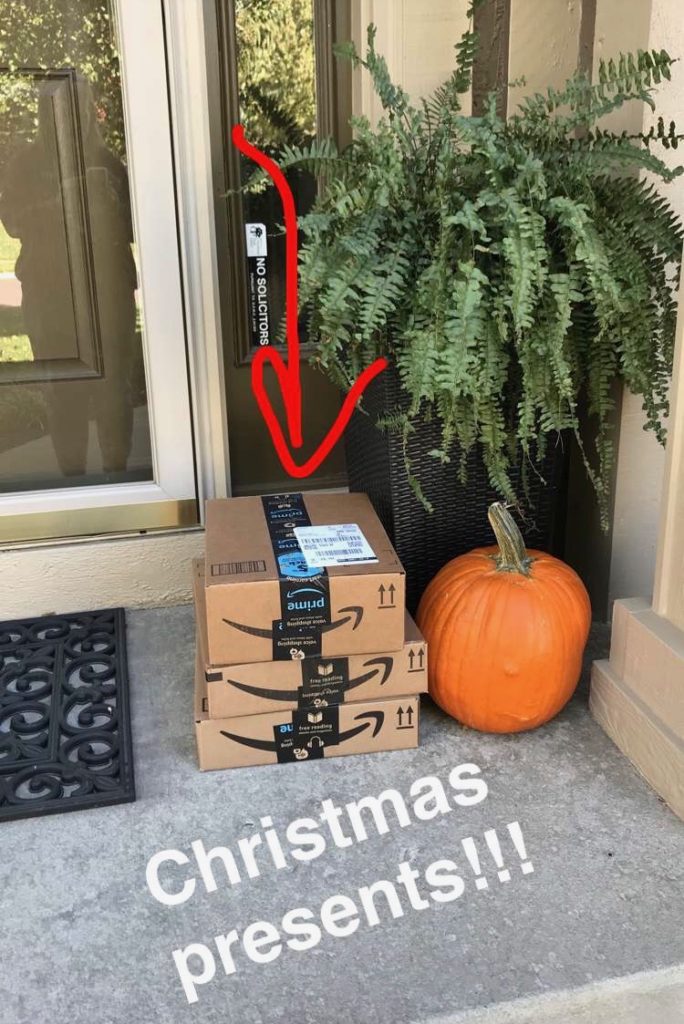 Okay, I've already blogged more than I had planned.
Dinner yesterday was easy and a great low point option. Have you tried this seasoning? (I even painted my nails yesterday!)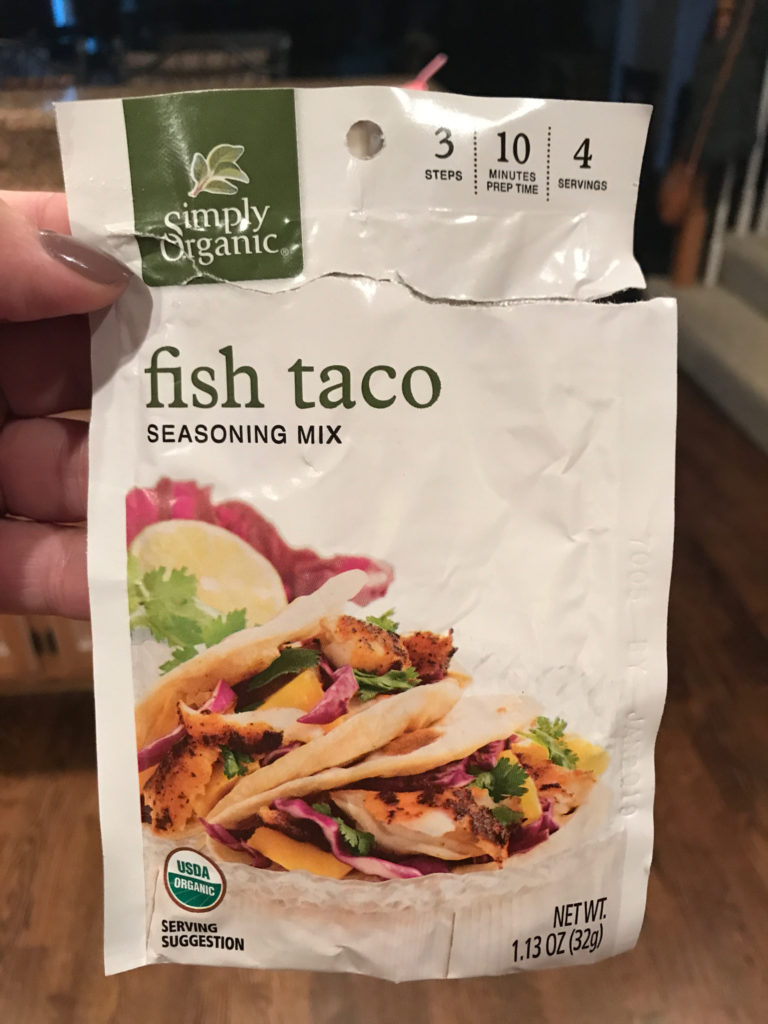 I love this seasoning. I buy this at Whole Foods, The package calls for 1 pound of Cod. I've used several varieties of fish/seafood with this seasoning, and they have all tasted great! Dinner yesterday was shrimp.
Why didn't this guy curl up like the others?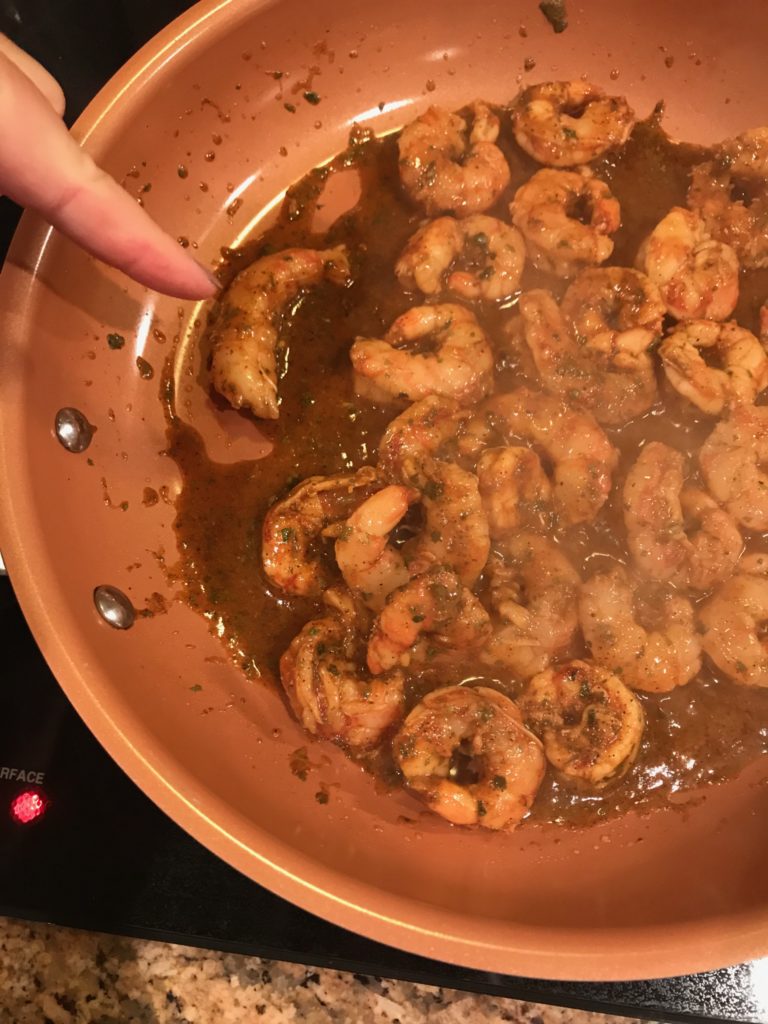 Dinner was great!
Okay, I need p.j.'s. Now!
Hope you had a great day!
Breakfast – 4 SP
Loving my Kids RXBAR's for something quick! I also had a Banana and Black Coffee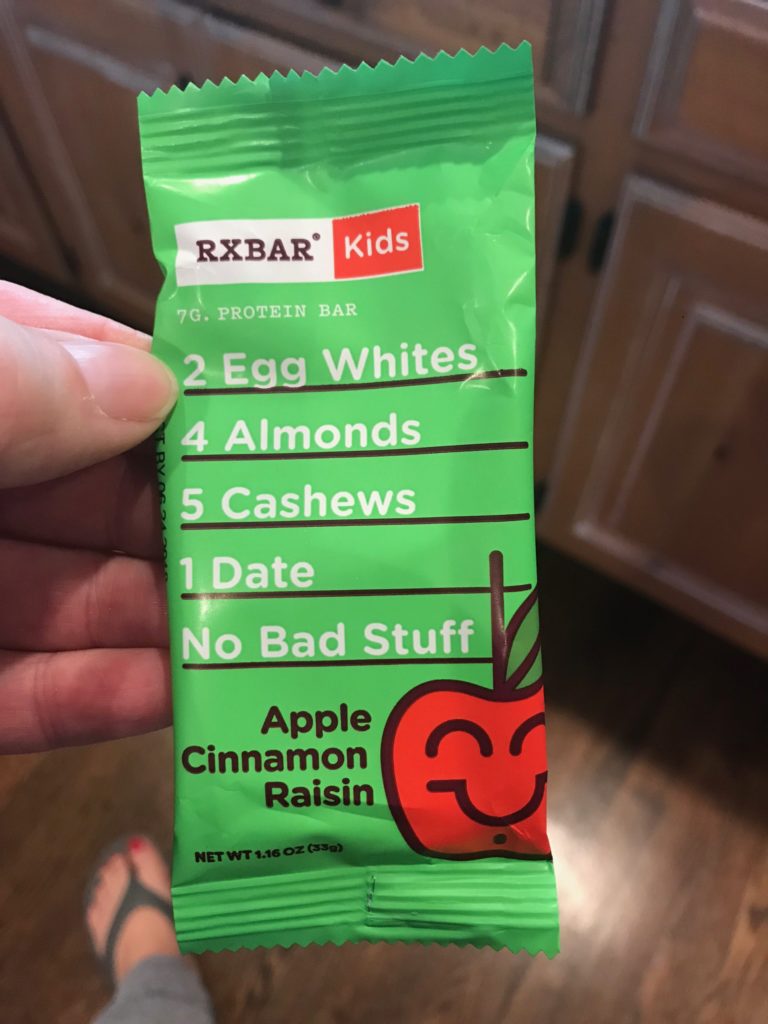 Lunch – 6 SP
Leftover Buffalo Chicken Casserole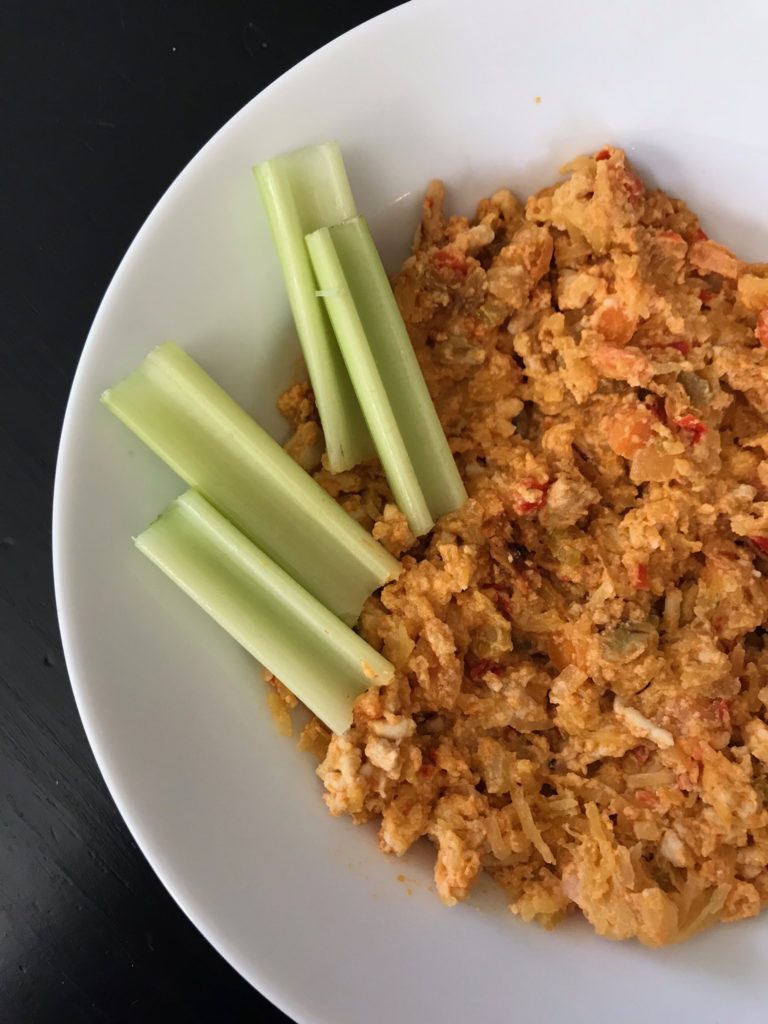 Dinner – 10 SP
Shrimp Taco's with Mango Salsa (Mango, Cilantro, Red Onion and Lime Juice) on Corn Tortillas and Roasted Plantains from Trader Joe's with a side of steamed Broccoli and Cilantro Lime Cauliflower Rice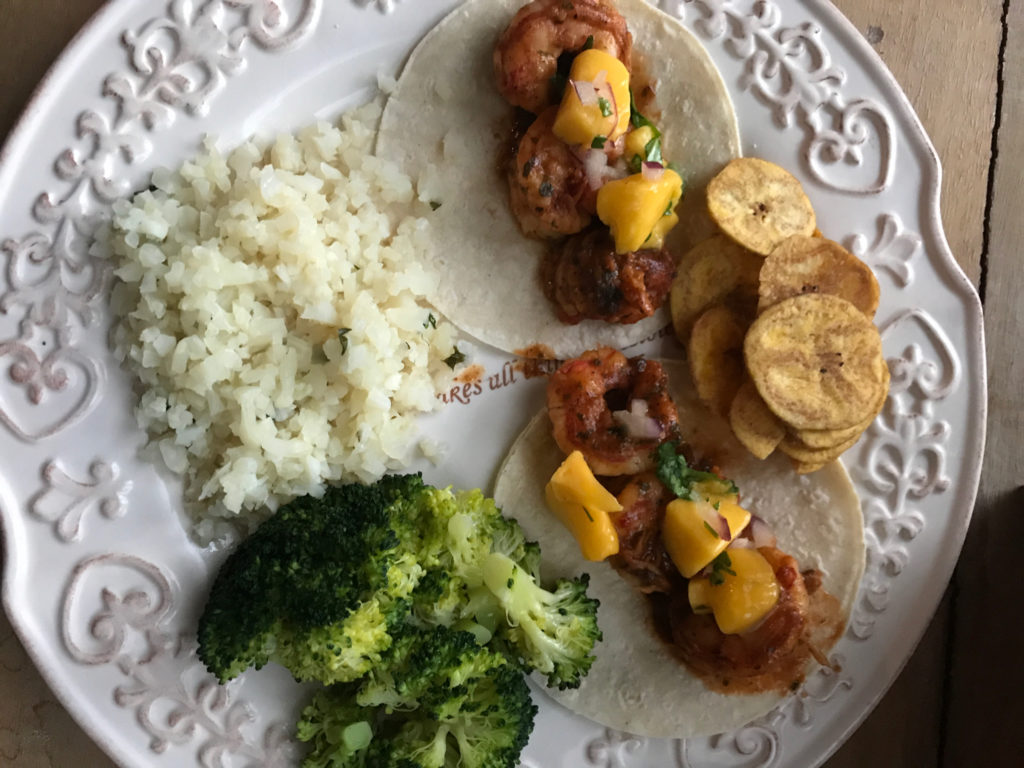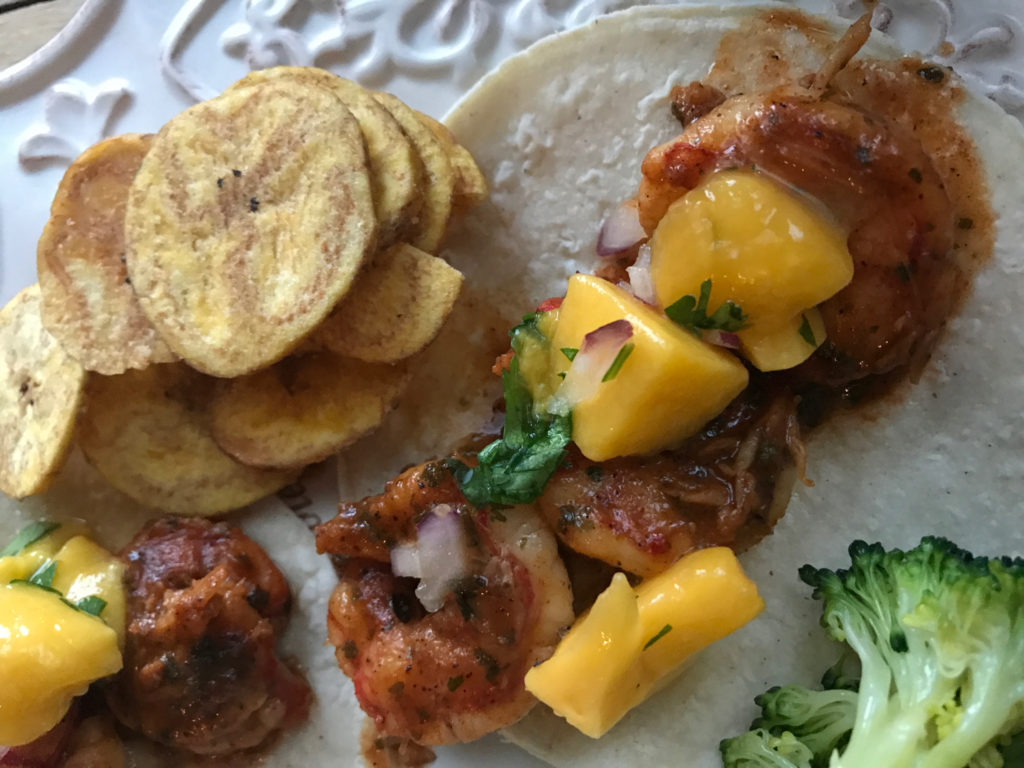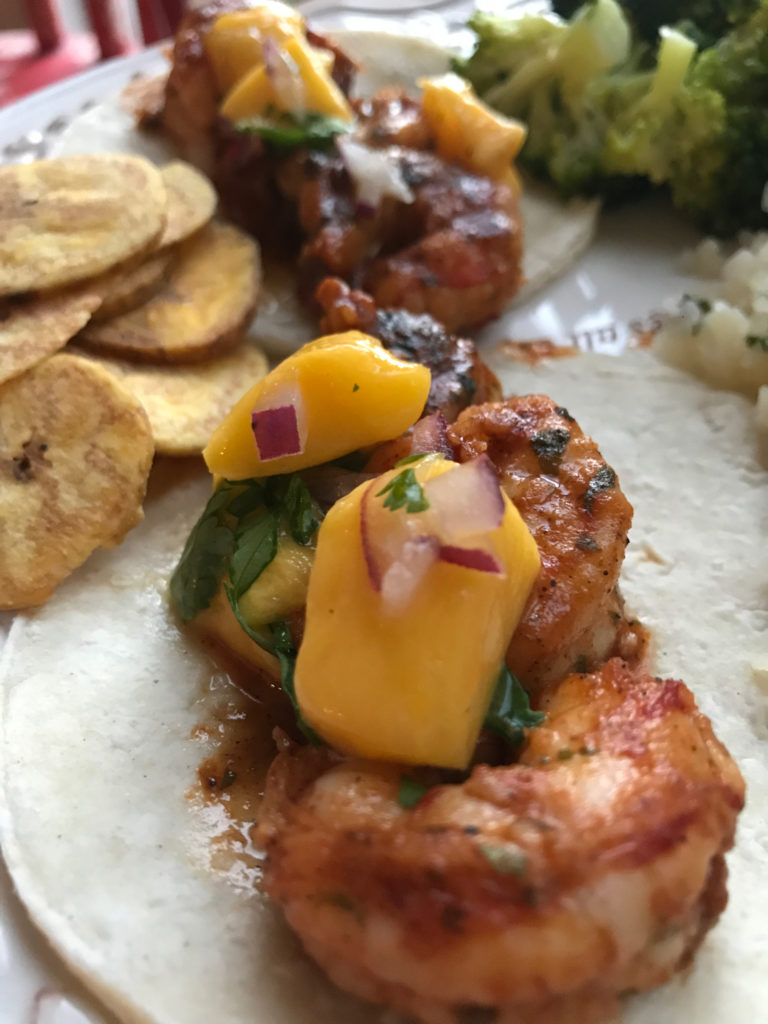 Daily SmartPoints Total = 20
2017 Goals
Make time each week to Meal Plan
Drink 100 ounces of water each day
Exercise 5 days a week
Eat three meals and one snack daily
FOUR 100 Mile Walking Challenges this year! (This goal has changed a little now that I have this fabulous Fitbit.)
I haven't used this one in a while, but it's a favorite!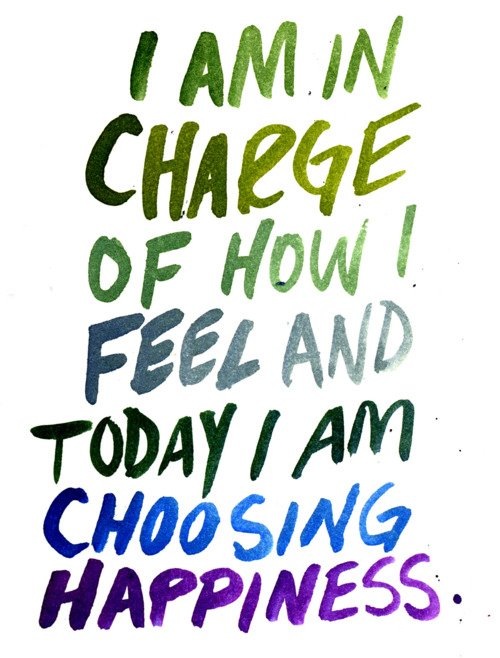 "love the life you live, live the life you love"