I dropped off Tess at the airport at 7:00 am on Sunday morning! I wish my car had Auto Pilot, because I'm certain my car knows the route by now! It was a short visit, but a great one, as always.
I had a lot planned for the day. Mike usually works the few Sunday's before and after vacation, so I keep busy with "To Do List". I decided to treat myself to breakfast "out" before tackling my list. I bought a Sunday paper (I don't know the last time I did THAT!) and headed to First Watch for breakfast. It was a great relaxing way to start out my busy Sunday.
After breakfast, I met up with a friend of mine at the park for a nice "chilly" walk outside! The wind was fierce, but once we got our heart rates up, we could tolerate the cold. We walked for about an hour.
Then I headed home to complete a full day of chores, which I did accomplished!
Today's dinner comes from a friend of mine, Linda. When I had surgery last year, she brought this over for dinner one night. I loved it and she said it was easy to make! I don't know why I've waited so long to make it. She made it with Ground Turkey Taco meat, and I made it with Crockpot Shredded Mexican Chicken, because I had some made up in the freezer which made this dinner SUPER easy! I liked her version better, so I'll have to make it again real soon!
Here are the day's eats!
Breakfast
Egg White Omelet topped with Avocado
Dry Multigrain Toast, Fruit
Coffee with Cream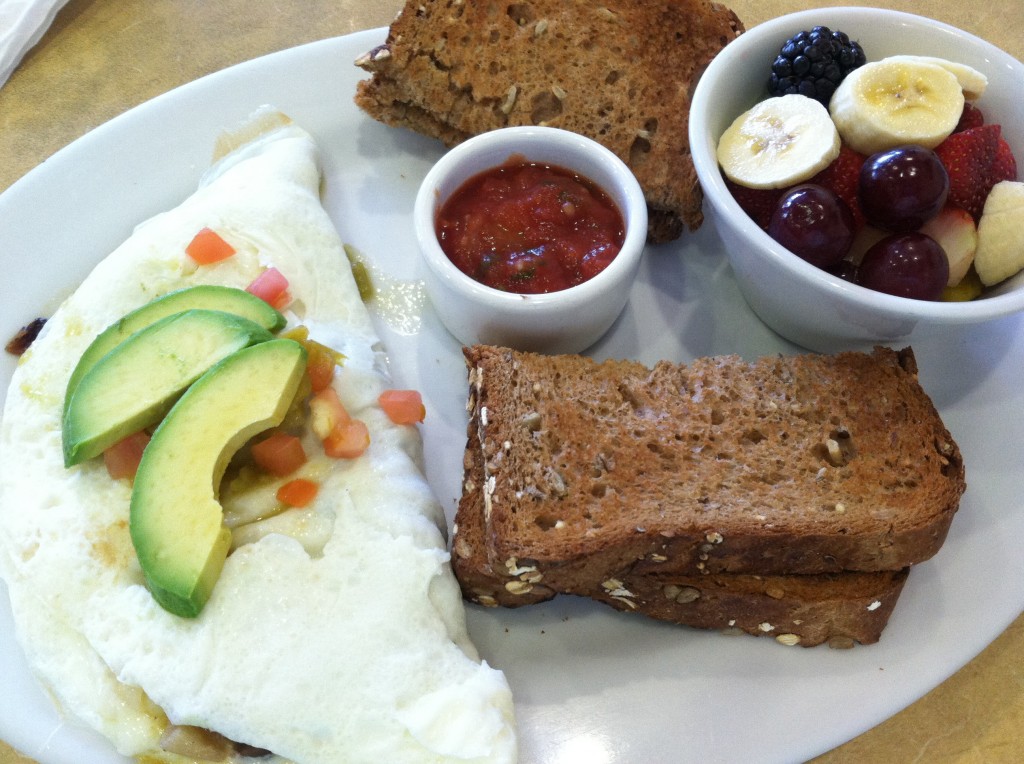 Lunch
Morning Star Spicy Black Bean Veggie Burger
Mixed Greens, Salsa, Cheese, Light Ranch
Carrot Chips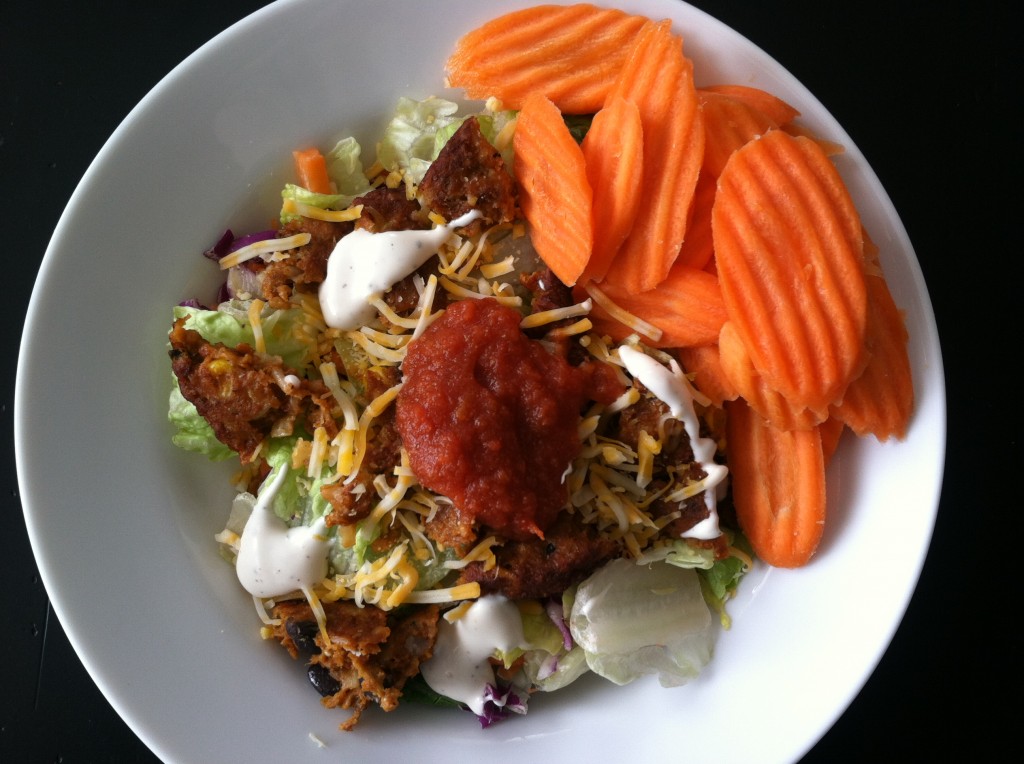 Snack
Chocolate Peanut Butter Banana Shake
4 PPV
Ingredients
1 scoop Vanilla Protein Powder
1/2 Frozen Banana
2 T. Chocolate PB2
1 Cup Water
1/2 Cup Ice Cubes
Directions
Blend all ingredients in a Blender! Enjoy!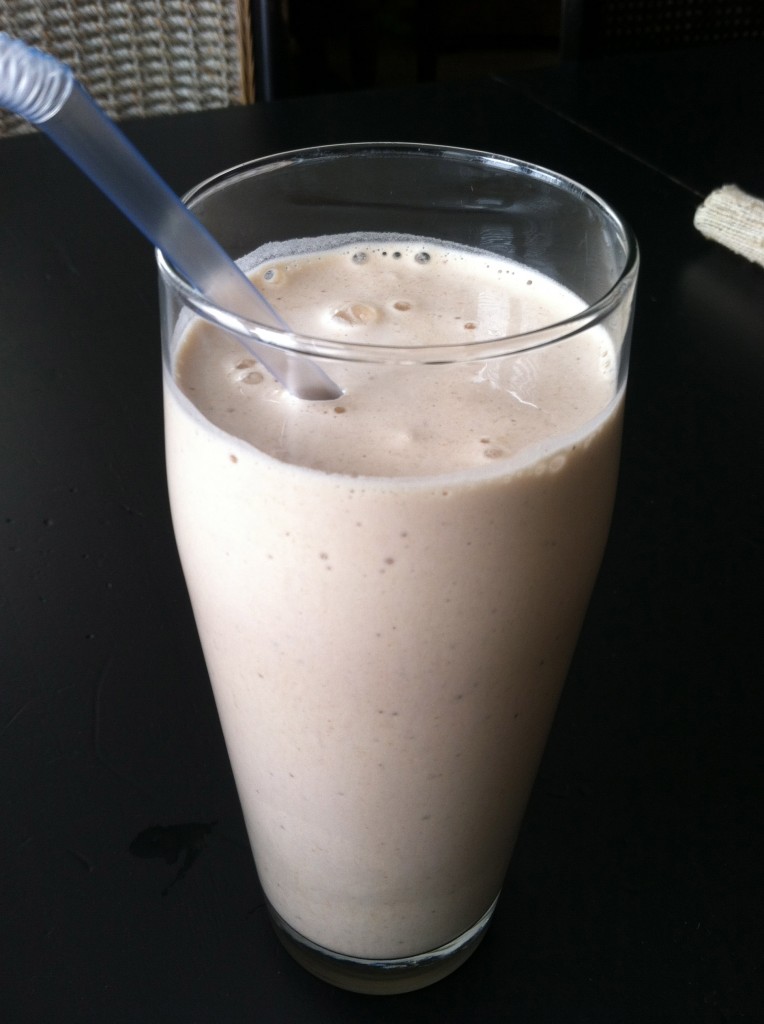 Dinner
Linda's Easy Mexican Casserole

Recipe Makes Four Servings
One Serving With Toppings = 11 PPV
Ingredients
30 Baked Tostito Chips, crushed
Taco Meat of your choice..(1 lb. Ground Turkey, or 1 lb. Ground Beef, or….I used 12 oz. of Crockpot Shredded Mexican Chicken, but I think I liked it with Ground Turkey Taco meat better!)
8 oz Light Sour Cream, 8 oz. Low Fat Cottage Cheese (mix these two together)
1/2 Cup Reduced Fat Cheddar Cheese
Directions
Layer one: 15 Crushed Baked Tostito's
Layer Two: 1/2 of your Taco Meat of your Choice….
Layer Three: 1/2 of Light Sour Cream and Low Fat Cottage Cheese mixture
Repeat the Three Layers and top with 1/2 Cup of Reduced Fat Cheddar Cheese
Bake at 350 for 30 minutes.
Toppings
Salsa
Shredded Lettuce
One Smashed Avocado with Sea Salt and Lime Juice, divided into Four Servings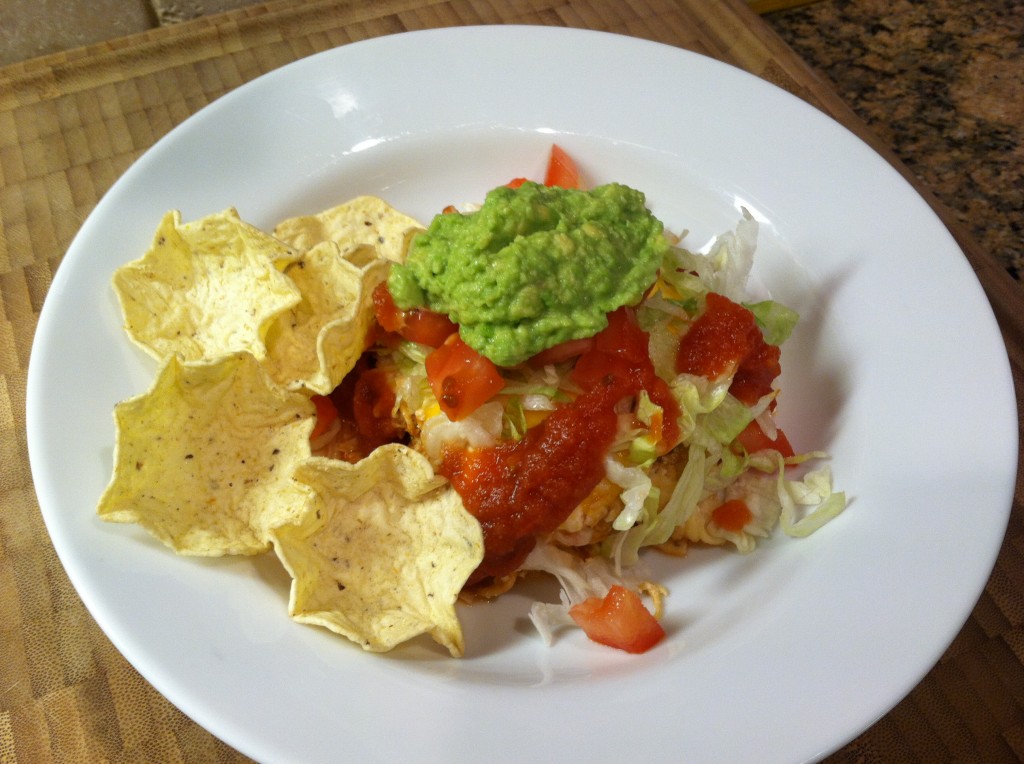 Weight Watcher's Points Plus
I can eat 26 PPV a day.
I can earn Activity Points by doing exercise, and eat them if I choose.
I have an allowance of 49 extra points that I can dip into throughout the week if I choose.
I should drink a minimum of 6 (8 oz) glasses of water each day.
My Weight Watcher Week Begins on Friday's
Breakfast = First Watch Egg White Omelet, Dry MultiGrain Toast, Salsa, Avocado, Coffee with Cream (10)
Lunch = Spicy Black Bean Veggie Burger, Mixed Greens, Cheese, Salsa, Light Ranch (6)
Snack = Chocolate Banana Peanut Butter Protein Shake (4)
Dinner = Linda's Mexican Casserole (11)
Total = 31
Exercise = Walked 4 miles
How many glasses of water I drank = 9
Activity Points Earned for the Day = 4
Activity Points Earned This Week = 8
Remaining points from my 49 Points Allowance = 32
Alcohol Consumption = none
I am certain that I NEVER would have walked outside yesterday if my friend, Rebecca, had not recommended it, so to her…I say "Thank YOU!". It is so much easier for me when I plan exercise with friends.
Is it easier for you to commit to exercise when you know you have a friend counting on you to show up?
(we did not take our dogs, but I thought this was cute)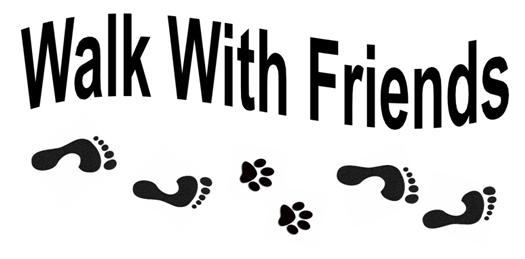 "love the life you live, live the life you love"