Diddly Squat.
Diddly Squat is not a squat exercise you do in the gym. In fact, it's quite the opposite.
did·dly–squat
noun \-ˌskwät\
: the least amount : anything at all
That's exactly what I did yesterday. No real reason why. No big excuses for not being super productive. No big catastrophe. I just didn't want to. So I didn't. I did however watch the last three episodes of Downton Abbey while cuddling with the dogs (and supervising all outside potty trips).
I did go to Happy Hour to celebrate a girlfriends birthday. Like I'm gonna miss a Happy Hour!!
I had one glass of red wine while most of them enjoyed delicious looking appetizers and drinks. I've used most of my extra points throughout the week, and just didn't feel like I could snack and have more than one glass of wine, so I was being careful and it was a bit of a challenge.
Three years ago we celebrated Renee's 50th on a crazy Girl's Lake Weekend! This picture resurfaced on Facebook for her birthday yesterday! We had been shopping all day before we took this photo, (and possibly beverages were included) and decided matching Swimsuit Coverup's were a great idea for a Photo Shoot???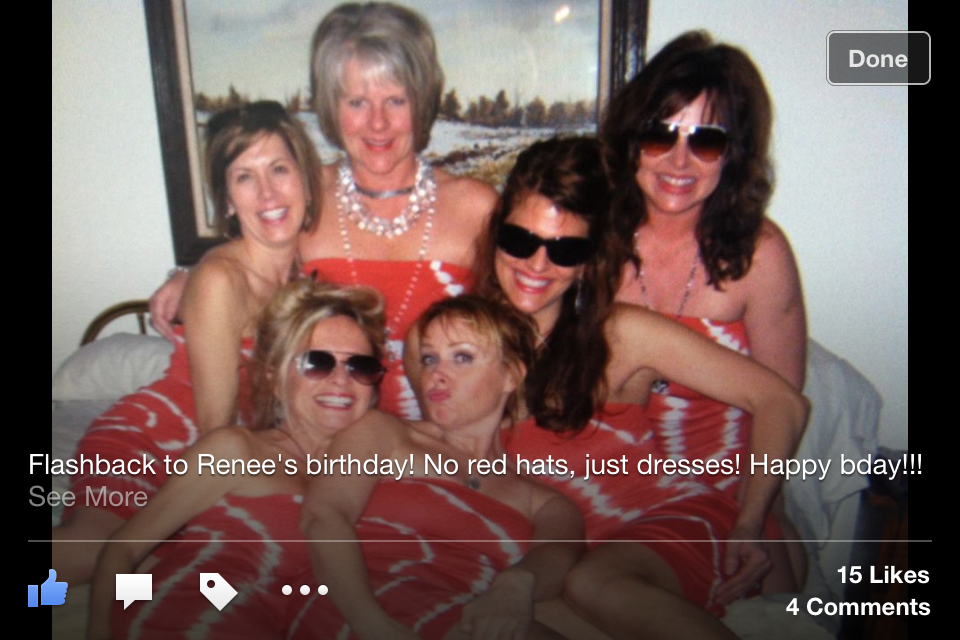 Here's a little more reserve crowd at last night's Happy Hour. Actually, after I left, I received some text from most of them that leaves me wondering just how reserved the rest of the evening actually was??? 🙂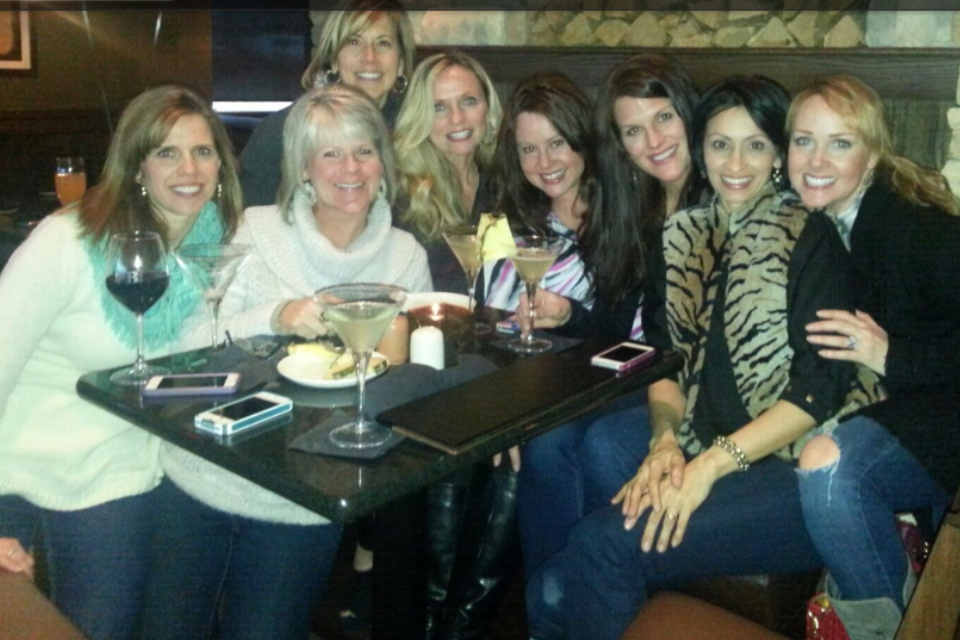 I'm hoping to be a little more productive today! There are longer spurts of running in today's 5K training schedule, so I'll get in a good workout for certain!
I'm having dinner tonight with a different group of girlfriends, so I'll try to plan throughout the day so that I can enjoy dinner out and have a glass of wine. A glass of red wine seems to be my "safe" adult beverage. I know how many points it is. I can sip on it and make it last for the evening. And it's probably my favorite drink to have anyhow.
This is how I've spent my morning……they make typing so difficult!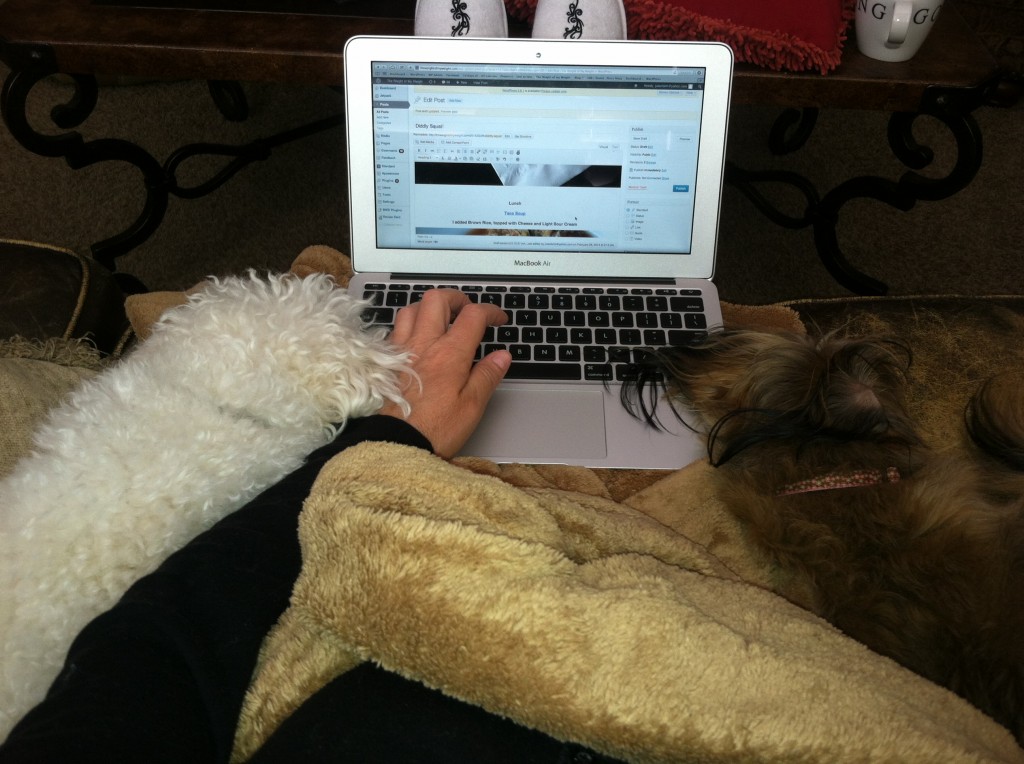 Here are yesterday's eats……
Breakfast
Coffee with Frothy Skim Milk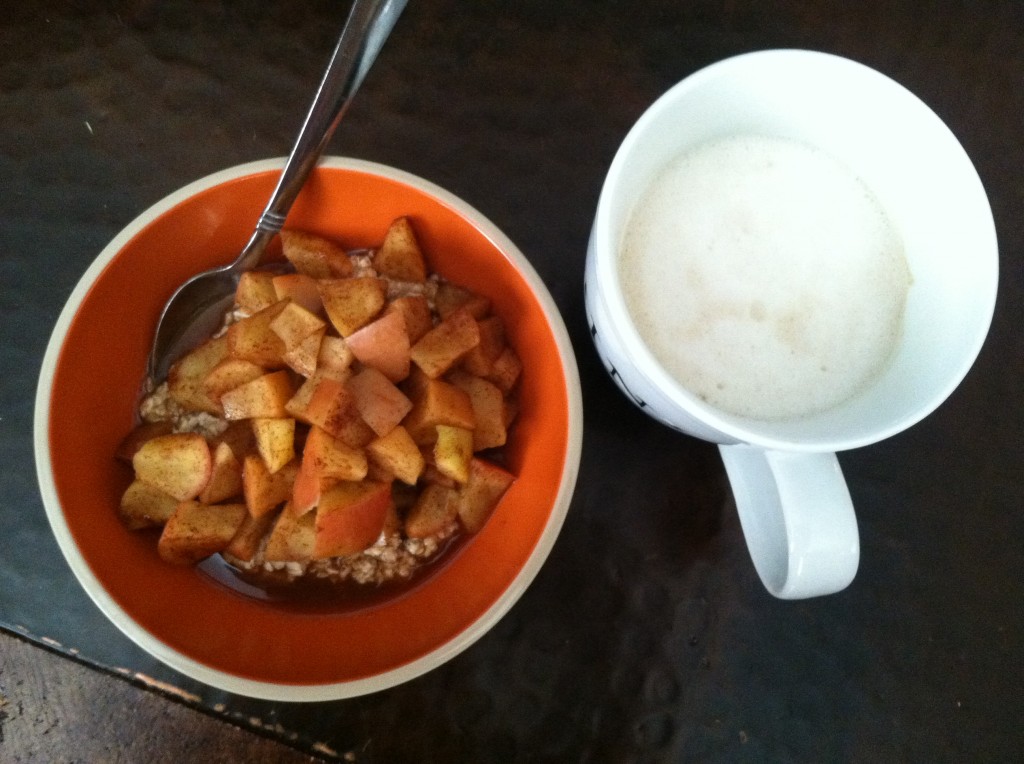 Snack
Gluten Free Apple Cinnamon Waffle
Black Coffee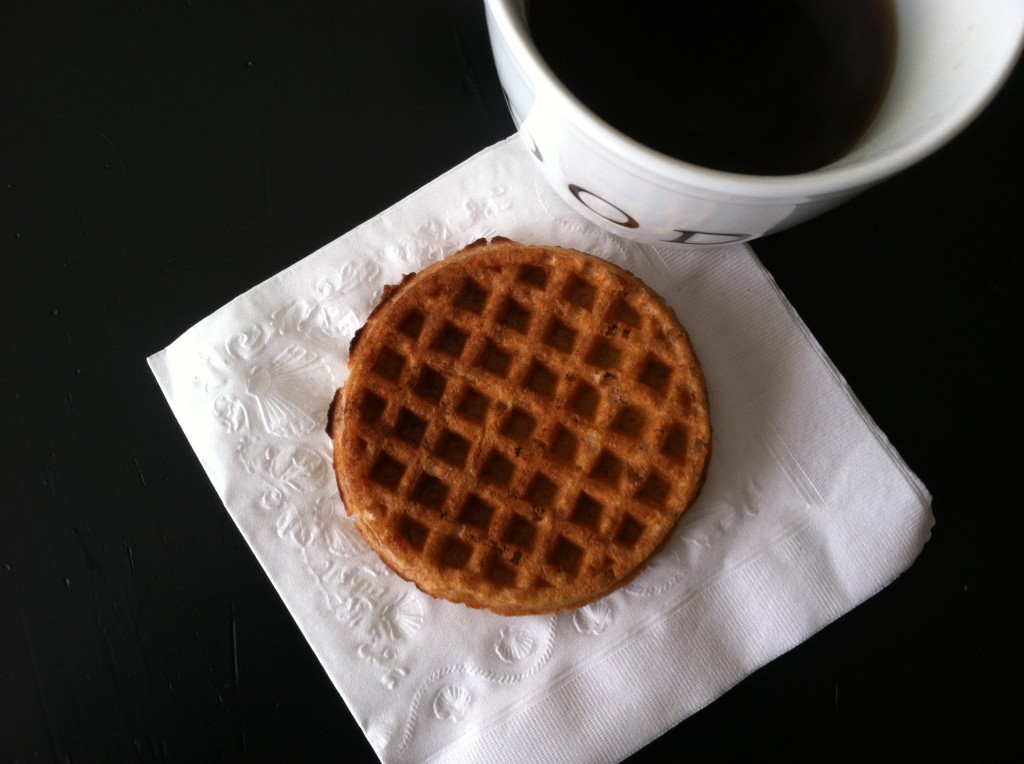 Lunch
I added Brown Rice, topped with Cheese and Light Sour Cream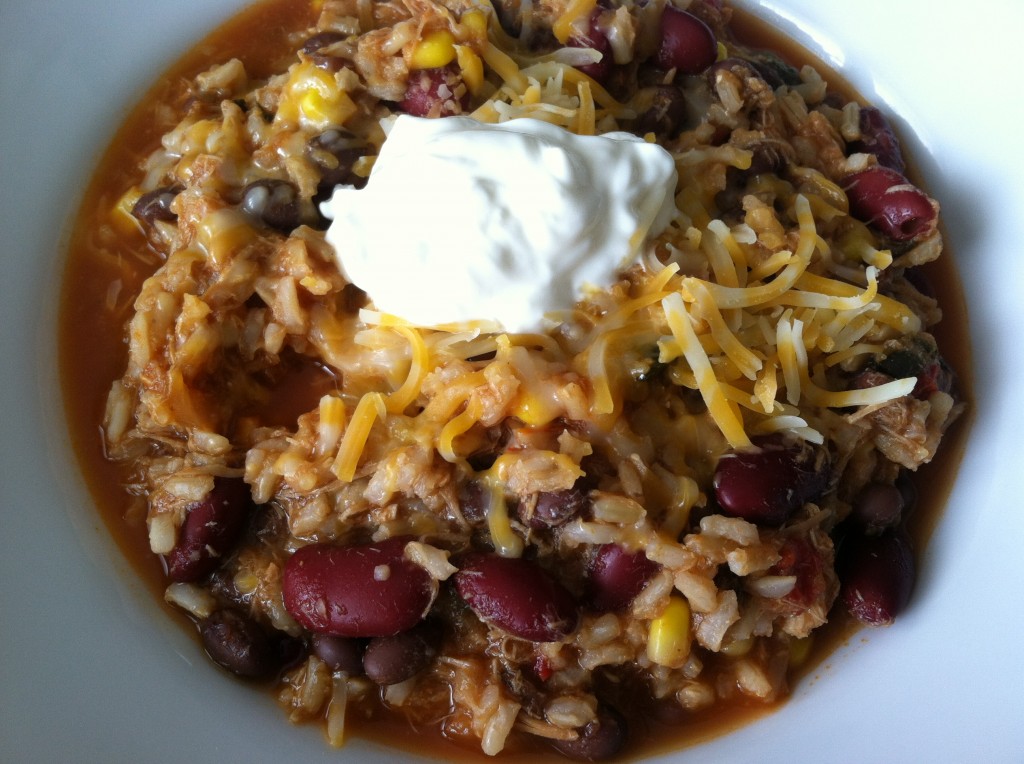 Late Snack
Simple Shrimp Salad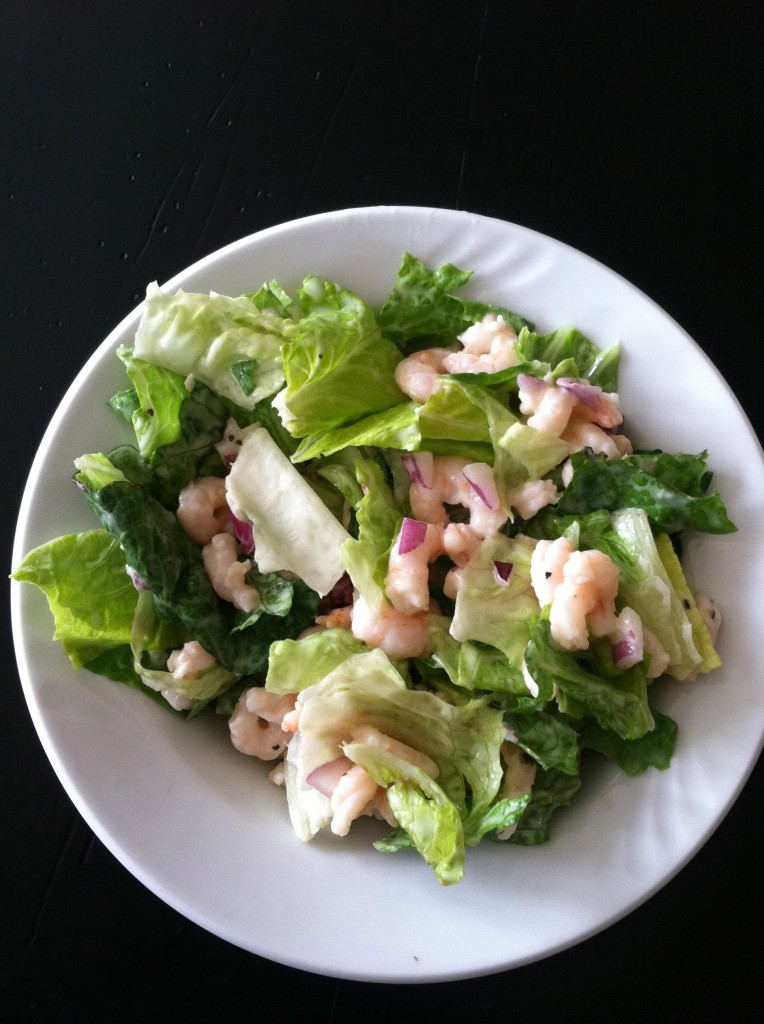 Late Dinner
Salad with Chicken, Cheese, Avocado and Salsa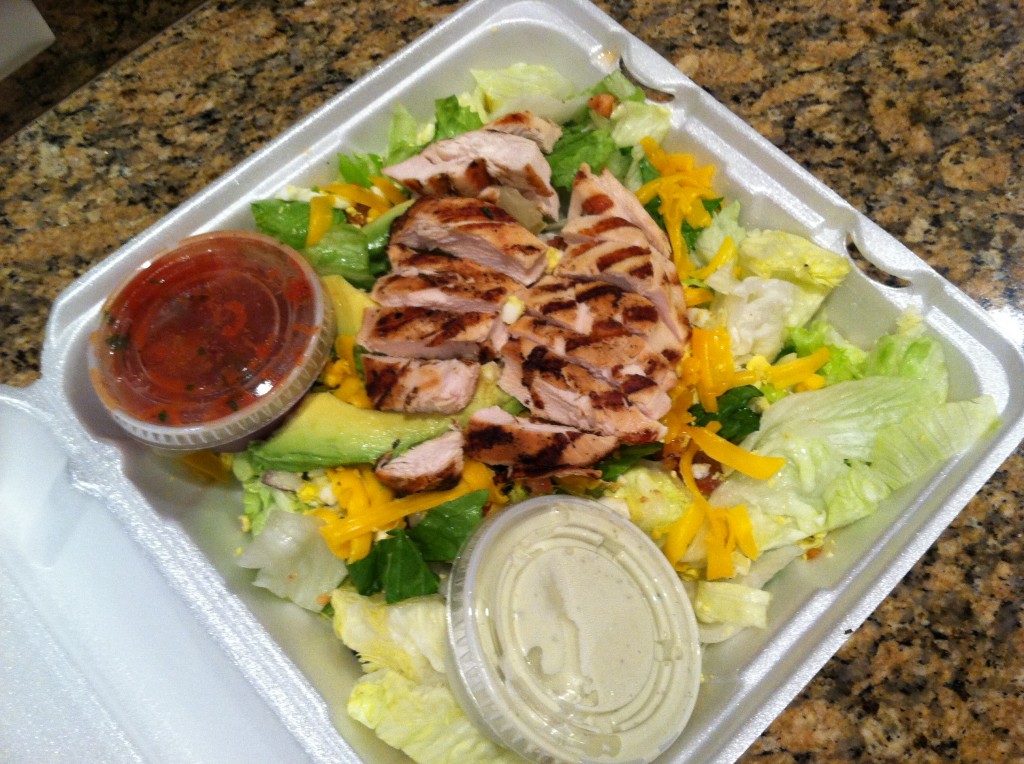 Weight Watcher's Points Plus
I can eat 26 PPV a day.
I can earn Activity Points by doing exercise, and eat them if I choose.
I have an allowance of 49 extra points that I can dip into throughout the week if I choose.
I should drink a minimum of 6 (8 oz) glasses of water each day.
My Weight Watcher Week Begins on Friday's
Breakfast = Oatmeal topped with Warm Cinnamon Apples, Coffee with Skim Milk (5)
Snack = Waffle, Coffee (3)
Lunch = Soup (10)
Late Snack = Shrimp Salad (5)
Happy Hour = One Glass Red Wine (5)
Late Dinner = Salad (10)
Total = 38
Exercise = none
How many glasses of water I drank = 8
Activity Points Earned for the Day = 0
Activity Points Earned This Week = 10
Remaining points from my 49 Points Allowance = 20
Alcohol Consumption = One Glass Red Wine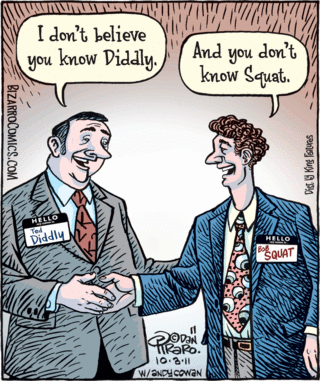 "love the life you live, live the life you love"