First of all. I just looked at this post before I hit "publish", and I ate a LOT of food yesterday! I made good choices and ate exactly 26 points. It reminds me that when I'm paying attention and getting in plenty of fruits and veggies, I can get plenty to eat throughout the day and still stay within my WW Points.
It felt great to get back to work at the Food Truck Tuesday. We're working today too! I think we had to miss the whole month of February due to the cold! (Well, and the fact that we went to Cancun!)
The Food Truck has incredibly awesome food. The Best Burger's ever with buttered grilled buns, Crawfish Mac and Cheese, Pulled Pork Taco's and Chicken Salad sandwiches are just a few of my favorites. I promised myself that I would eat a late breakfast, go to work, then not eat lunch until I came home. I did it! And it's really hard to smell all that yummy food in the background and not eat any of it! I stayed strong and thought about my Butternut Squash Chili that was at home waiting for me. 🙂
Pre-Breakfast
Pumpkin Spice Flavored Coffee, Frothy Skim Milk
Pumpkin Pie Spice
I have one frothy foo-foo coffee every morning. I make them with skim milk, and I've been using one packet of Truvia for my sweetener. I have a big package of Dunkin' Donuts Pumpkin Spiced Coffee that I haven't finished off yet, so I had a cup! It took me back to the beginning of Fall for just a bit. Then I had another after dinner!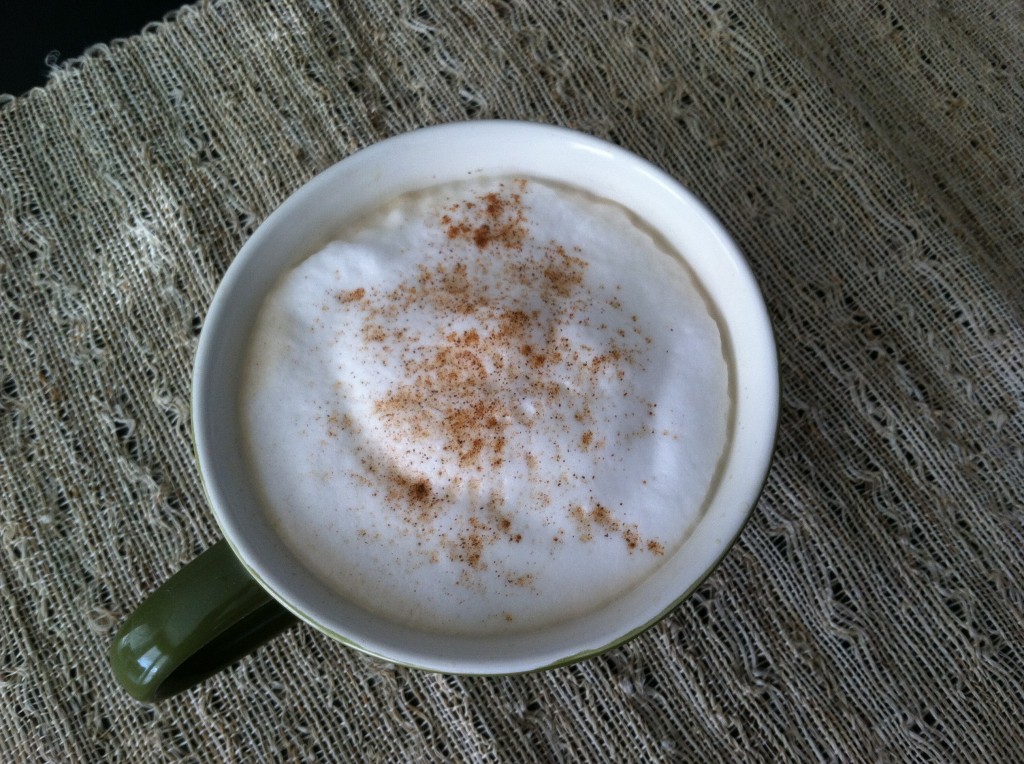 Breakfast
Gluten Free English Muffin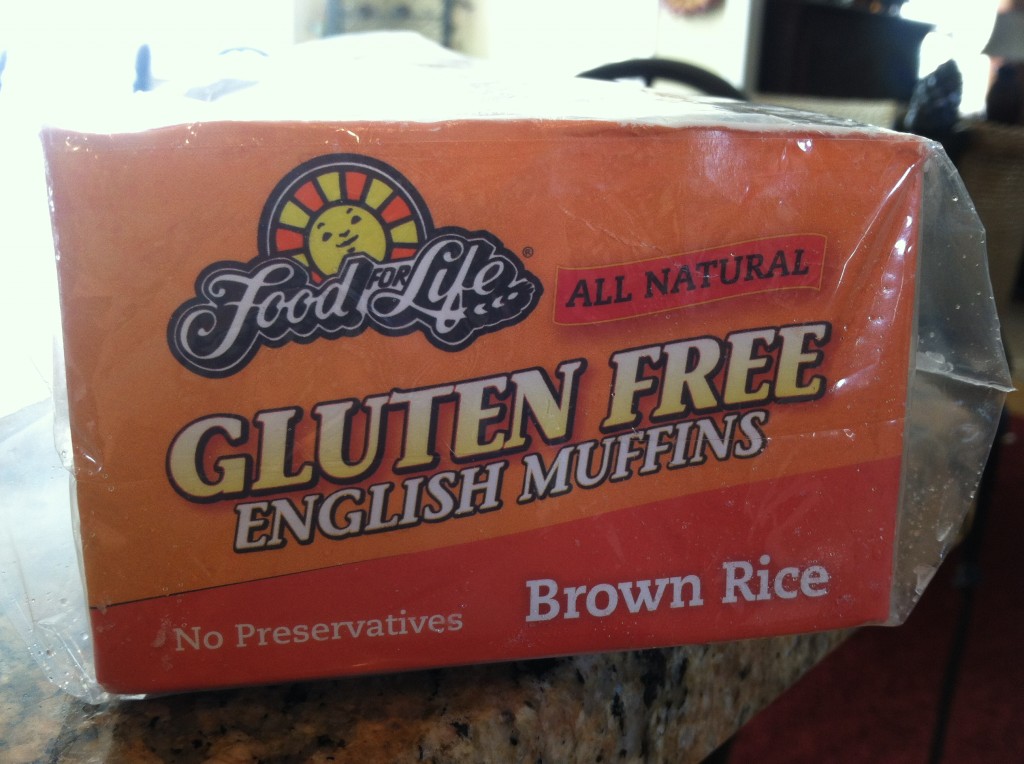 Scrambled Egg Whites, Salsa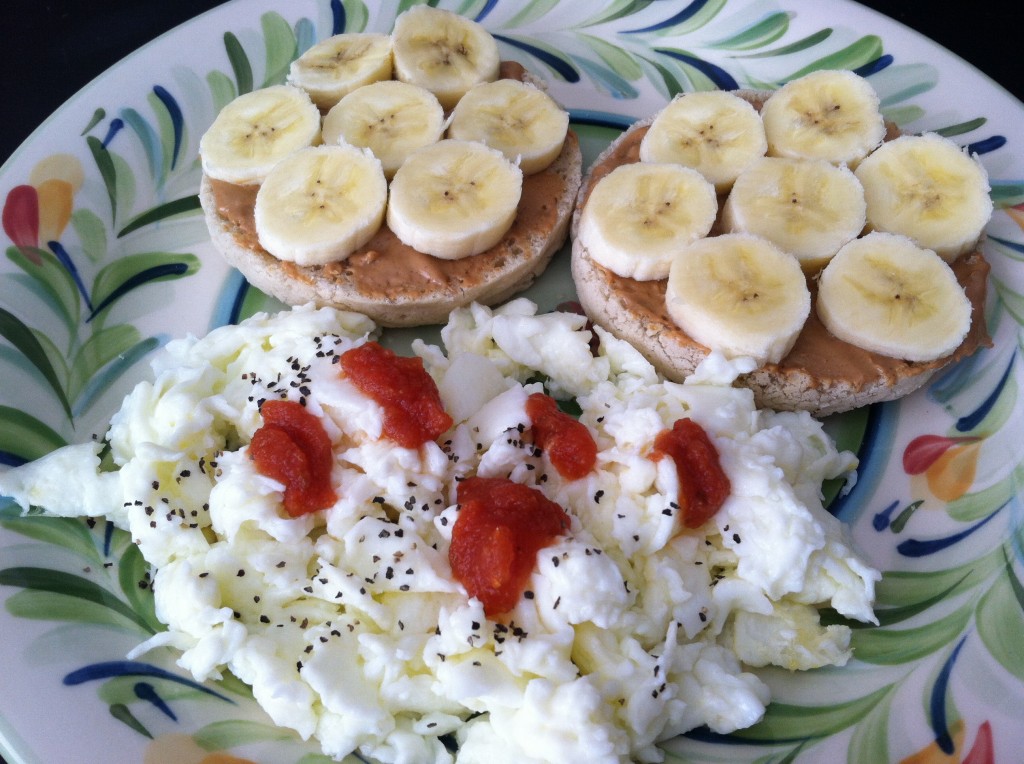 Snack
Strawberries
I did eat these at the Food Truck.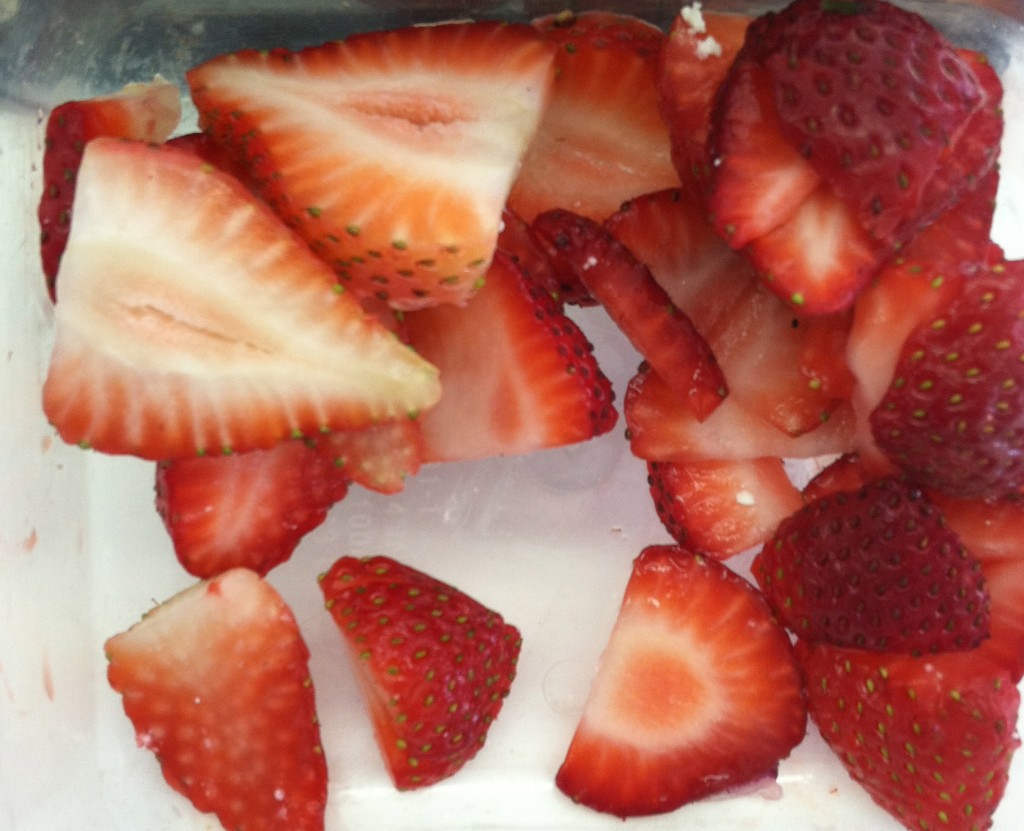 Lunch
I found this recipe last Fall at Cookie + Kate. Apparently, I'm thinking about Fall…..it is my favorite season.
You can go to her home page by clicking HERE. I haven't made this vegetarian Chili in a long time, so I was really looking forward to it. I actually made it the day before while wandering around the house on the "Snow Day". I did laundry, paid bills and made chili.
You get a really nice big bowl of chili for only 4 PPV!
The recipe below is not exactly how she has it posted, so to make it exactly the way she does, check out her website. She had a recipe for Creamy Butternut Squash Linguini that I saw today and I really wanna make that now too!
This recipe makes 4 servings.
One serving = 4 PPV
Ingredients
1 red onion, chopped
2 bell peppers, chopped
1 small butternut squash (1½ pounds or less), peeled and chopped
4 garlic cloves, pressed or minced
2 tablespoons olive oil
ground sea salt
1 tablespoon chili powder
1 teaspoon ground cumin
1 bay leaf
¼ teaspoon ground cinnamon
14-ounce can fire roasted tomatoes
4 cups cooked black beans or 2 cans, rinsed and drained
14-ounce can chicken broth (or vegetable broth)
Sautée the first four ingredients in 2 T. of Olive Oil over medium high heat until onions begin to turn translucent.
Reduce heat to medium low and add the rest of the ingredients. Stir. Cover for about one hour, stirring about every 10 minutes.
Top with corn chips and avocado.
When I cut into my avocado, it was a bad one. That really stunk because this taste amazing topped with chopped up avocado!!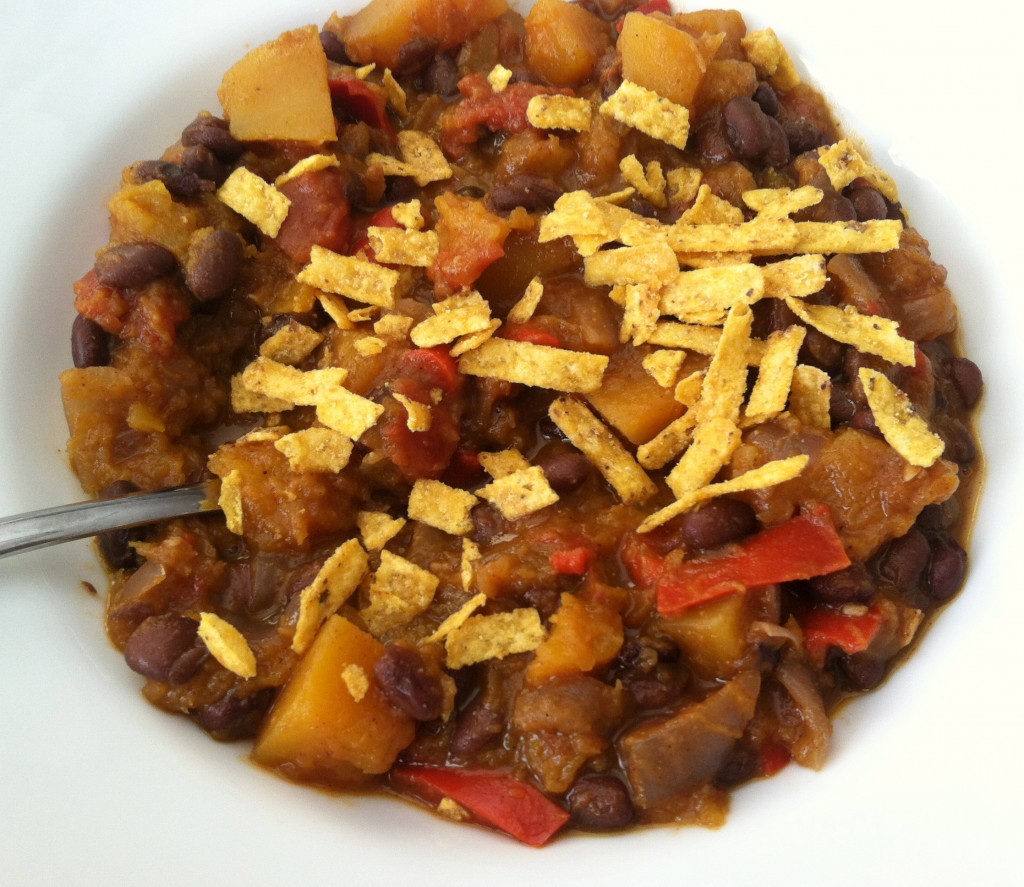 And a tad of Chili in a Corn Tortilla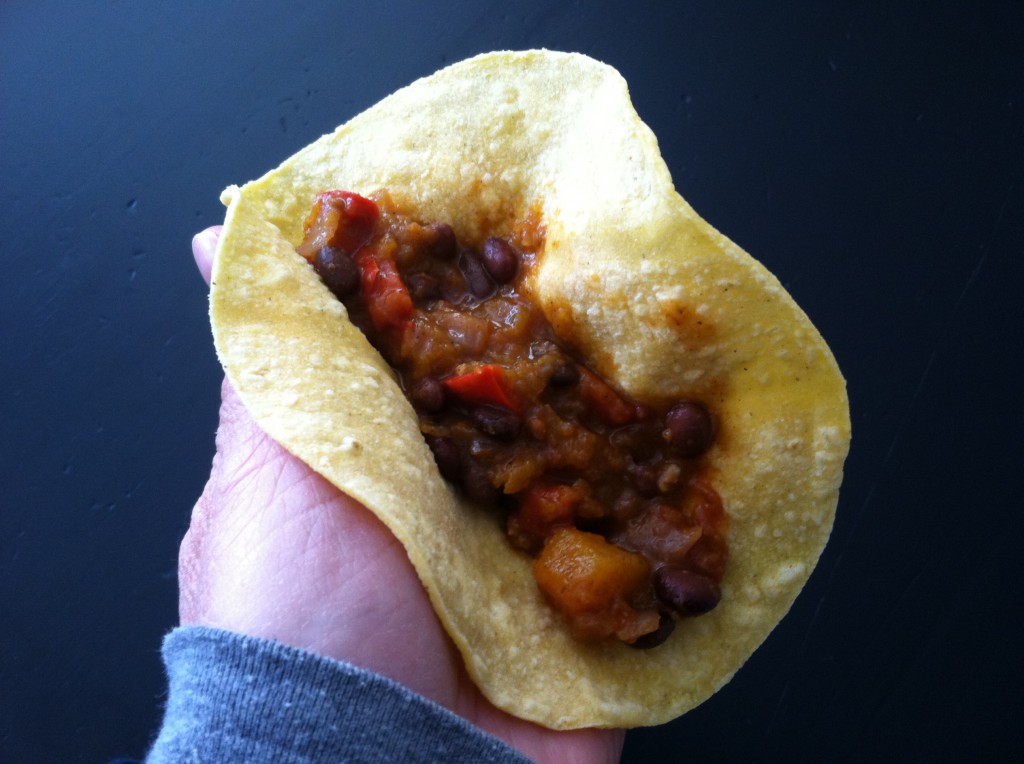 Snack
Raspberry Vanilla Smoothie
1 Packet WW French Vanilla Smoothie
1 Cup Cold Water, 1 Cup Ice, 1 Cup Frozen Raspberries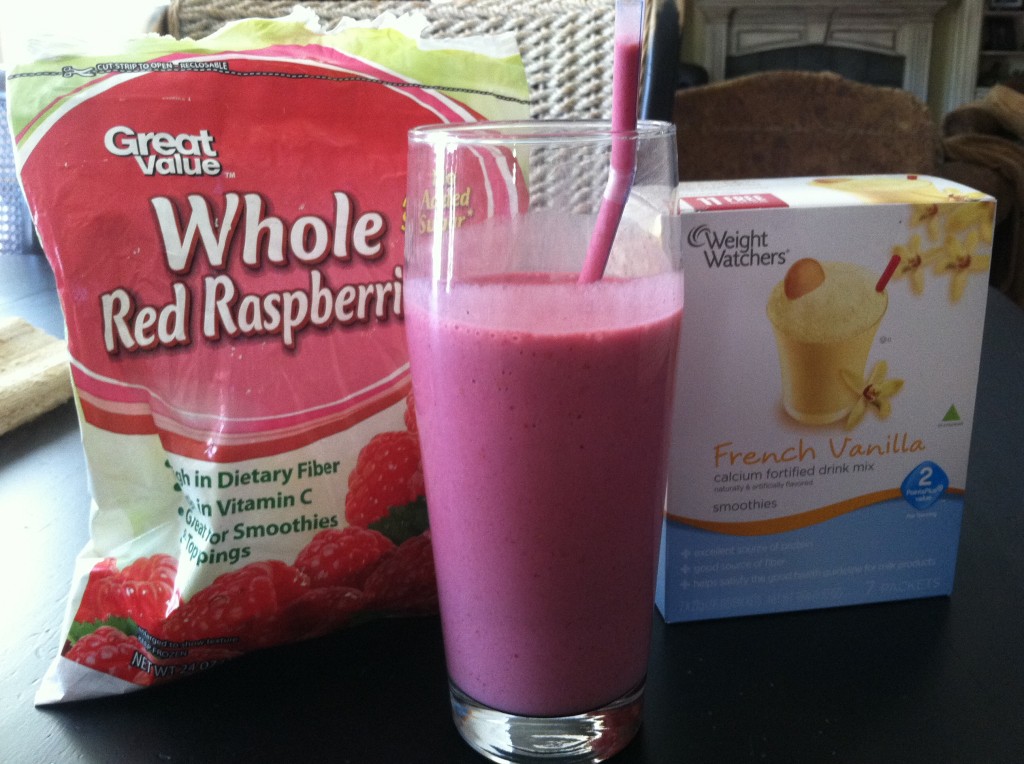 Dinner
Lot's of Leftover's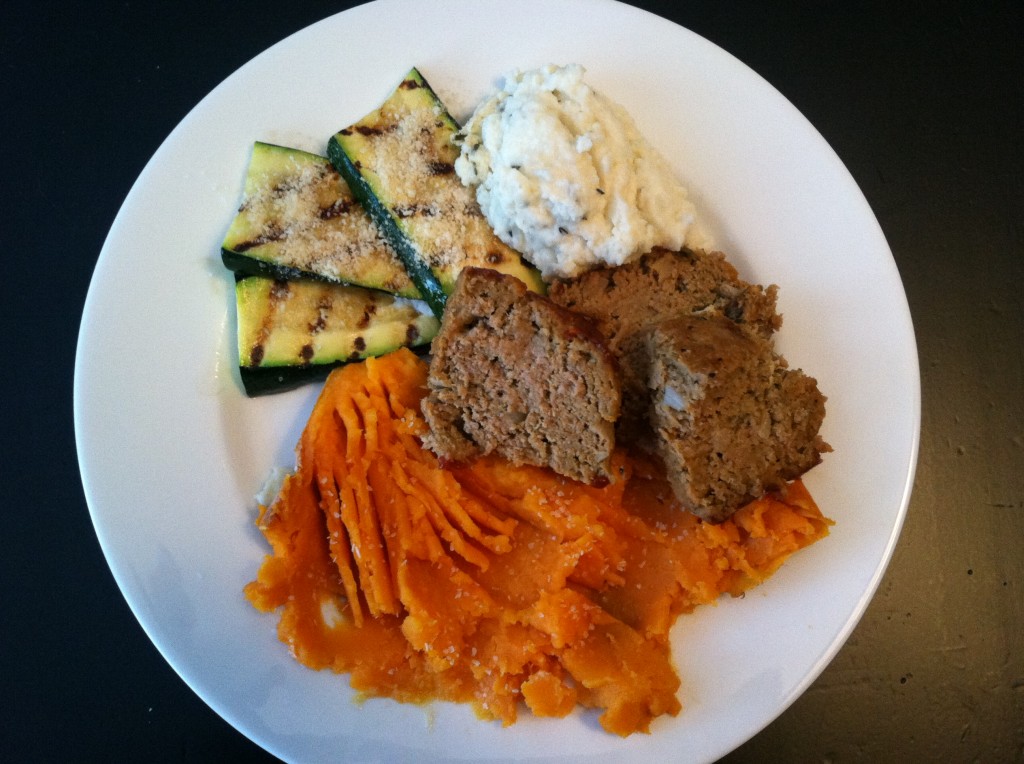 Snack
These Little Cuties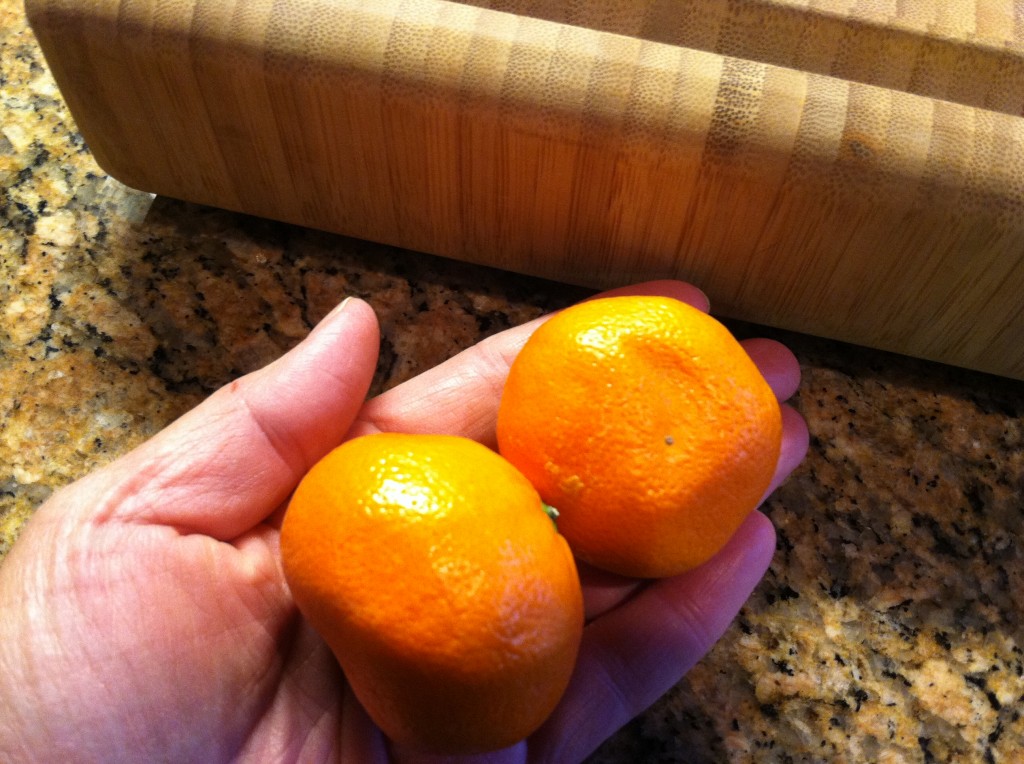 Snack
Coffee with Frothy Skim Milk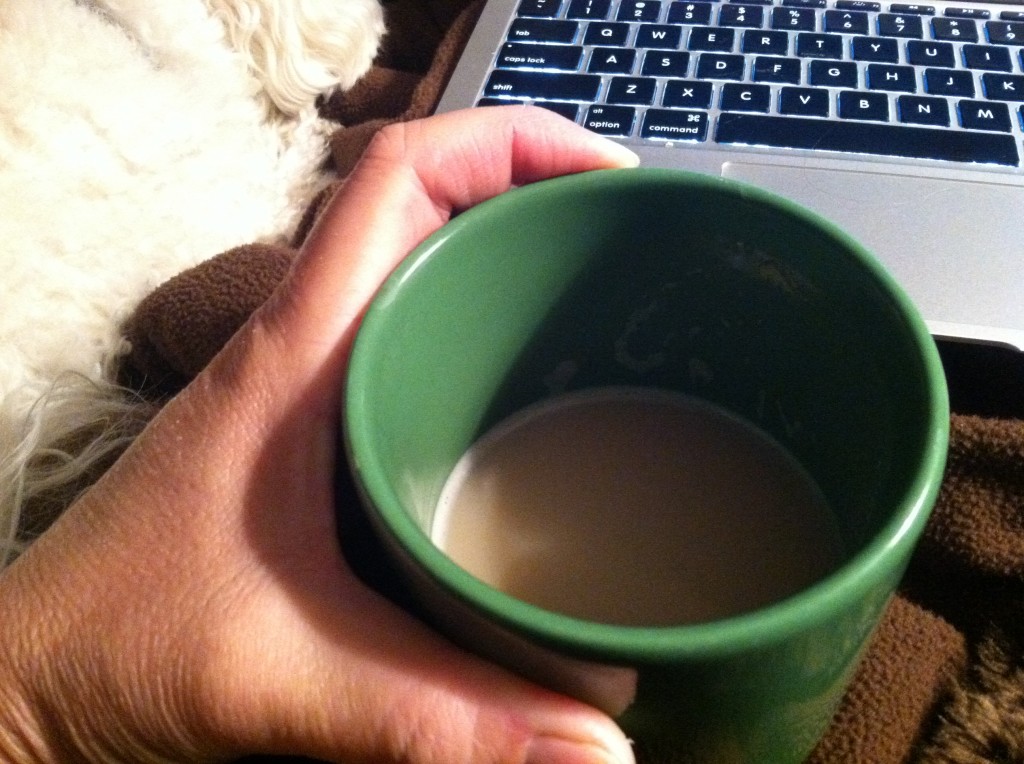 Weight Watcher's Points Plus
I can eat 26 PPV a day.
I can earn Activity Points by doing exercise, and eat them if I choose.
I have an allowance of 49 extra points that I can dip into throughout the week if I choose.
I should drink a minimum of 6 (8 oz) glasses of water each day.
My Weight Watcher Week Begins on Friday's
Breakfast = Egg Whites, English Muffin, Better n' Peanut Butter, Banana, Coffee with Skim Milk (6)
Lunch = Butternut Squash Chili, Tortilla Strips, Corn Tortilla (7)
Snack = Smoothie (2)
Dinner = Turkey Meatloaf, Whipped Cauliflower, Zucchini, Sweet Potato (10)
Snack's = Clementines, Coffee with Skim Milk (1)
Total = 26
Exercise = I took a break today.
How many glasses of water I drank = 8
Activity Points Earned for the Day = 0
Activity Points Earned This Week = 14
Remaining points from my 49 Points Allowance = 11
Alcohol Consumption = none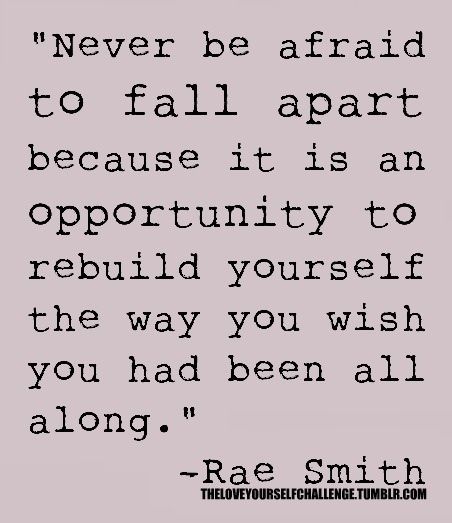 "love the life you live, live the life you love"