A simple day at home with baby Charlotte.
My mom came to visit.
The dogs barked at everyone who passed by.
I remembered why changing pads were invented.
I did laundry.
I ate yummy food.
I worked out.
Pretty much in that order.
Here are the day's eats!
Breakfast
Gluten Free Apple Cinnamon Waffle
Cheesy Eggs made with
4 Scrambled Egg Whites
and 1 Slice of Kraft 2% Cheddar Cheese
Coffee with Skim Milk
6 PPV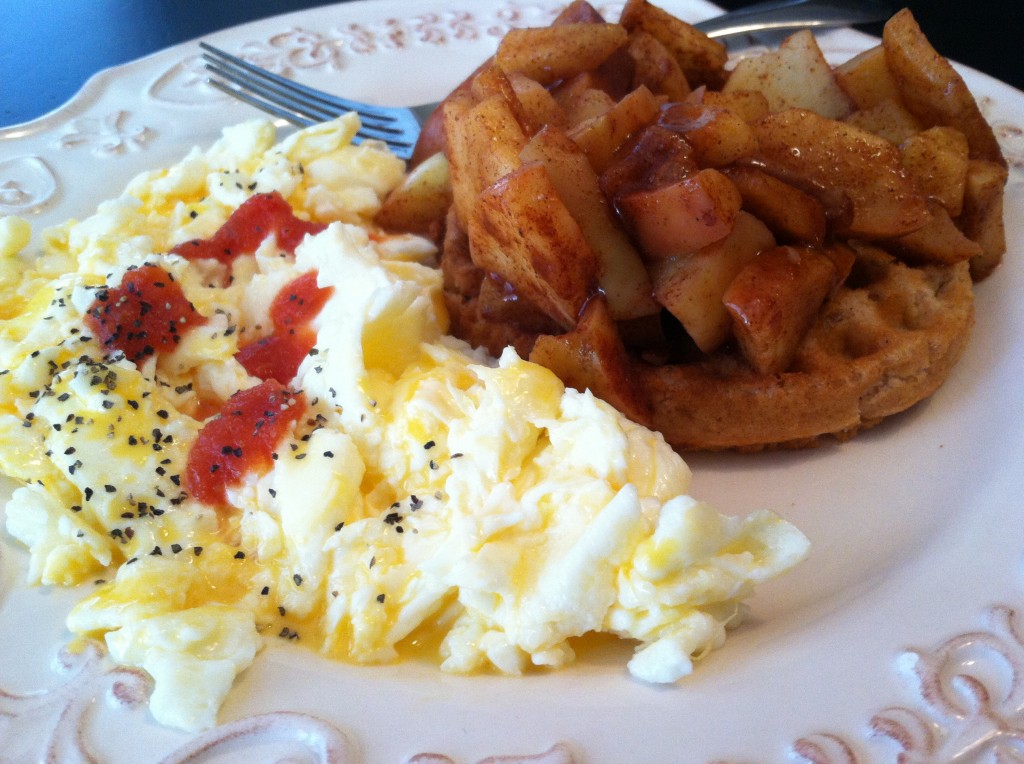 Snack
Strawberries & Light Microwave Popcorn
3 PPV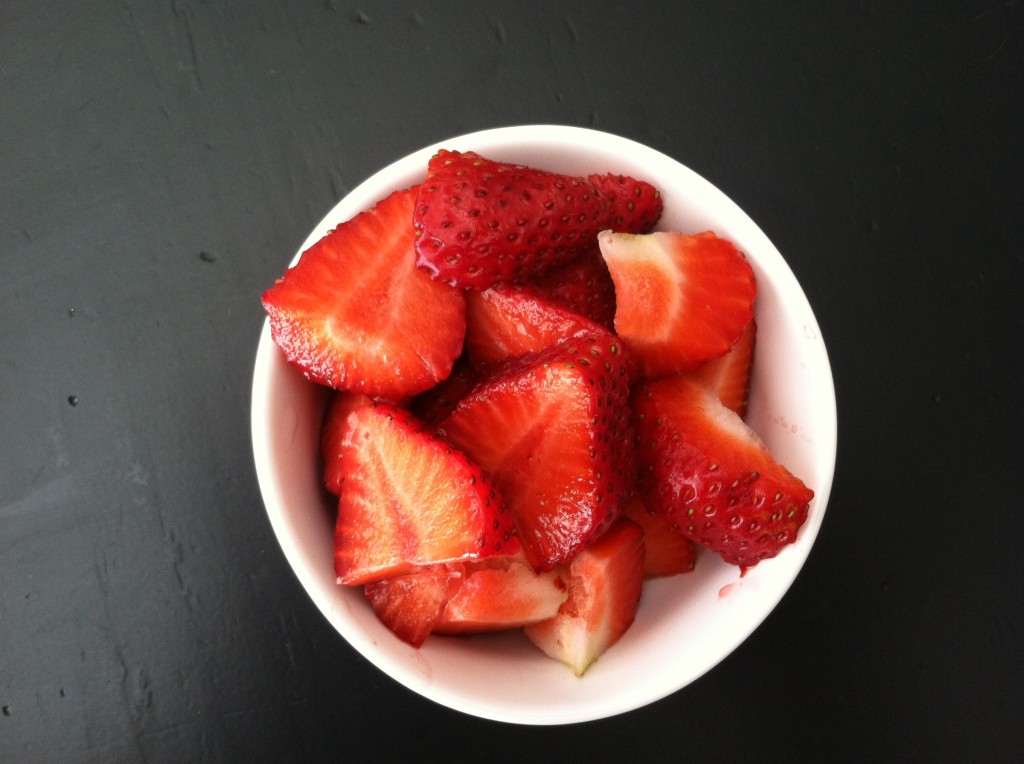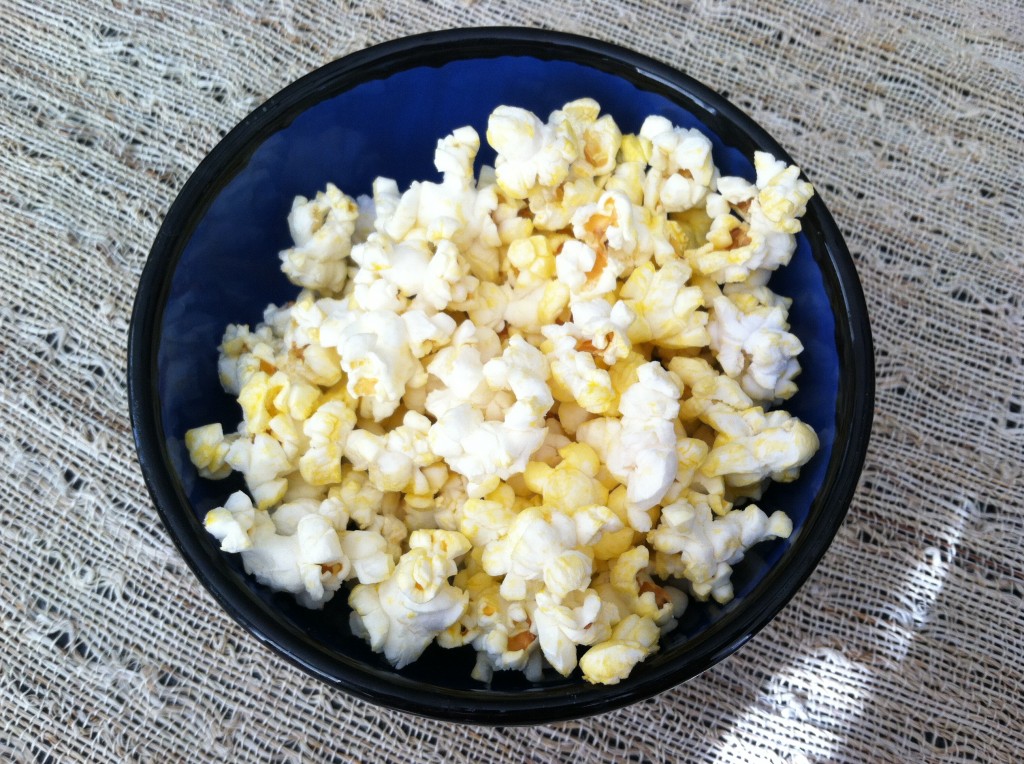 Lunch
It's so helpful to keep cooked quinoa in the fridge! I cooked up some extra chicken breast when I was grilling the other day, so lunch was a cinch!! Oh, and I seem to be on a bit of a Laughing Cow Cheese Wedge kick.
1/2 C. Cooked Quinoa with One Laughing Cow Cheese Wedge
and 3 oz. Grilled Chicken, Salsa
6 PPV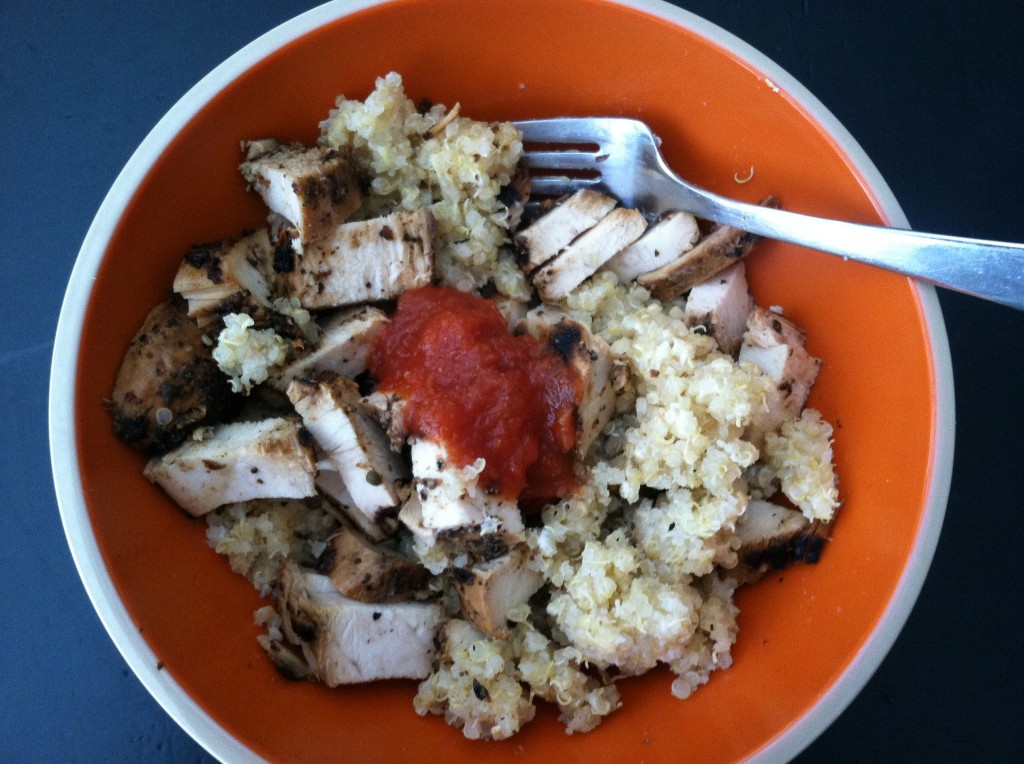 Snack
Again, with the cheese wedge!
Pear with One Laughing Cow Cheese Wedge
1 PPV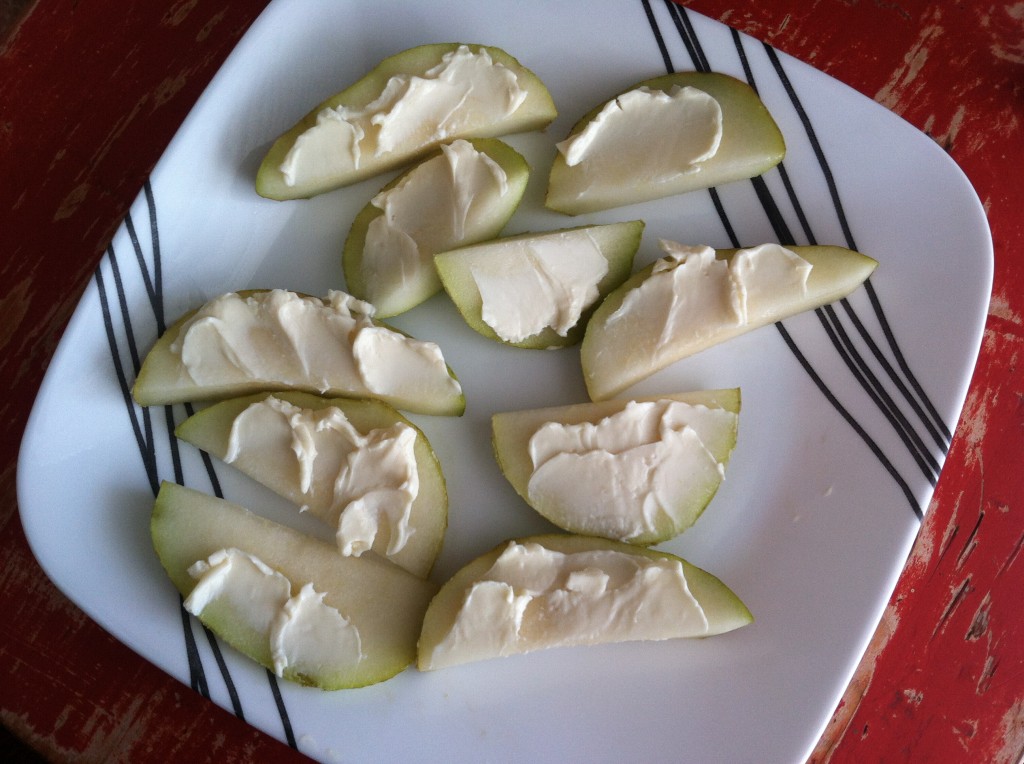 Dinner
Turkey Meatloaf
This recipe is taken from Skinnytaste.com. Click HERE to go to her site and check out ALL of her wonderful recipes!! I LOVE THIS MEATLOAF!!!
Ingredients:

1/4 cup plus 2 tbsp ketchup (I use organic)
2 tsp worcestershire sauce
1/2 small onion, minced
1 tsp olive oil
1.3 lb 99% lean ground turkey
1/2 cup seasoned breadcrumbs (I use 4c Whole Wheat)
1 egg
1 tsp marjoram
salt to taste
Directions
Preheat oven to 350.
Combine 2 T. Ketchup with the worcestershire sauce.
Saute Onion in Olive Oil.
In a medium bowl mix turkey, onion, breadcrumbs, egg, 1/4 cup ketchup, salt and marjoram. Place mixture into a loaf pan or shape into a loaf and place on a baking pan. Spoon sauce on top.
Bake uncovered for 55-60 minutes, remove from oven and let it sit for 5 minutes before slicing.
4 Larger Servings = 7 PPV per serving.
OR
8 Smaller Servings = 4 PPV per serving.
Her recipe, my picture. 🙂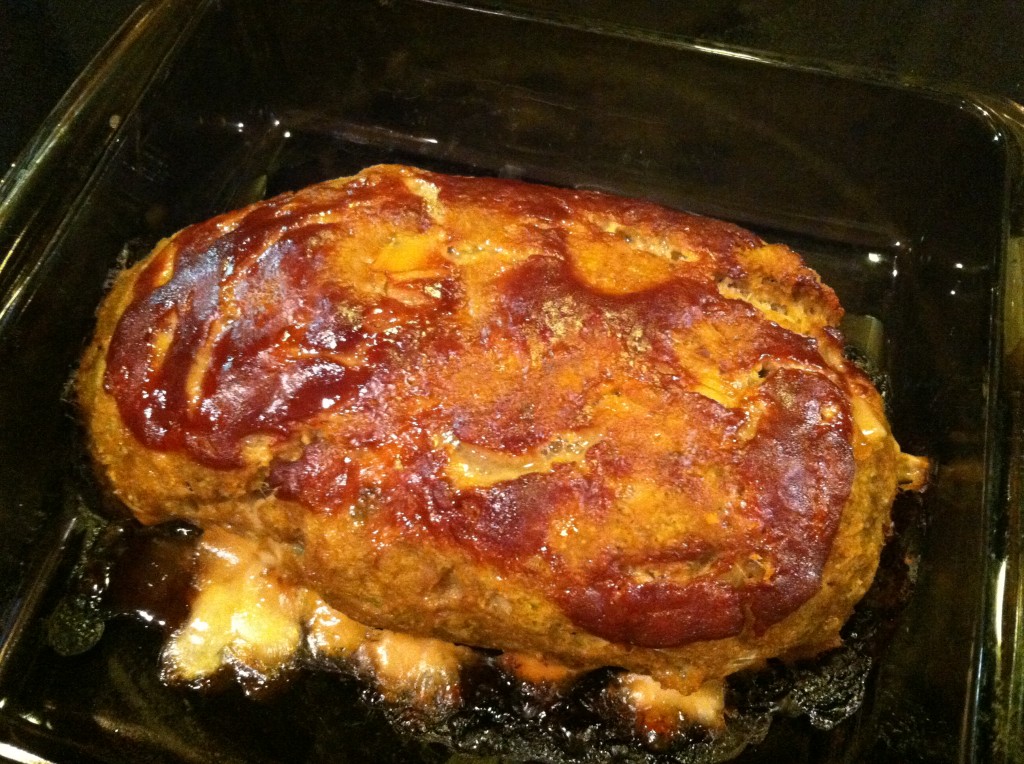 I cut my meatloaf into 8 slices, and planned to eat two slices with dinner since I had the points available. I ate one slice while waiting for Mike to get home from work. It was almost 7:30 and I was starving!
I ate 10 PPV
(including the piece of meatloaf I had before I filled up my plate)
This plate of food is 7 PPV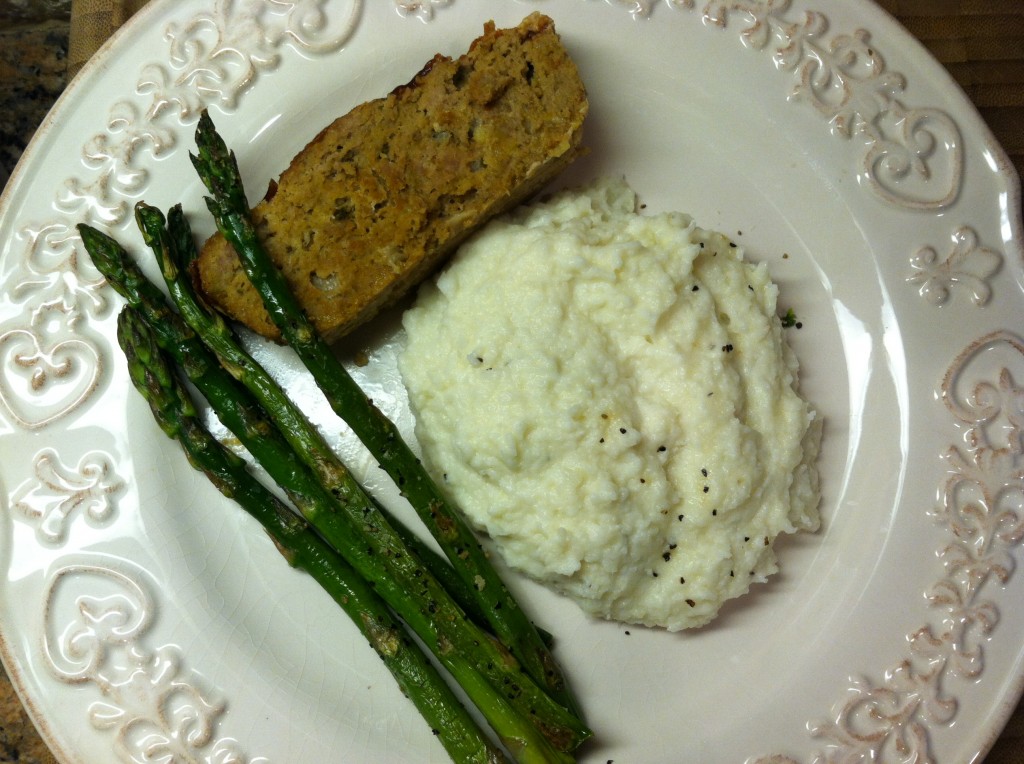 Weight Watcher's Points Plus
I can eat 26 PPV a day.
I can earn Activity Points by doing exercise, and eat them if I choose.
I have an allowance of 49 extra points that I can dip into throughout the week if I choose.
I should drink a minimum of 6 (8 oz) glasses of water each day.
My Weight Watcher Week Begins on Friday's
Breakfast = Waffle, Eggs, Coffee with skim milk (6)
Snack = Fruit and Popcorn (3)
Lunch = Quinoa Bowl (6)
Snack = Pear, Cheese (1)
Dinner = Turkey Meatloaf, Asparagus, Whipped Cauliflower (10)
Total = 26
Exercise = 20 Minute Treadmill Workout with Intervals, 20 minutes of weights and abs.
How many glasses of water I drank = 9
Activity Points Earned for the Day = 4
Activity Points Earned This Week = 11
Remaining points from my 49 Points Allowance = 11
Alcohol Consumption = none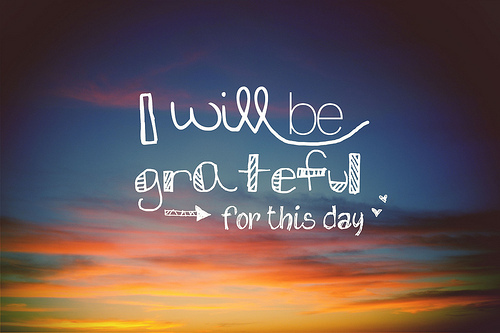 "love the life you live, live the life you love"