I enjoyed a really relaxed Sunday yesterday. I had decided early in the day, that I would basically do a whole lot of….well…..absolutely nothing. So that's pretty much what I did. Mike had a golf date and was out the door right after breakfast. I got caught up on the blog, emails, phone calls and text messages, all while curled up on the couch with a blanket and multiple cups of coffee. I didn't get dressed until about 3:00 pm. I had decided to go to a Yoga class at 5:00, and I hadn't ever done a class on a Sunday. It was the perfect way to end my relaxing day of doing absolutely nothing.
Here's what I ate during my nothing doing.
1 PPV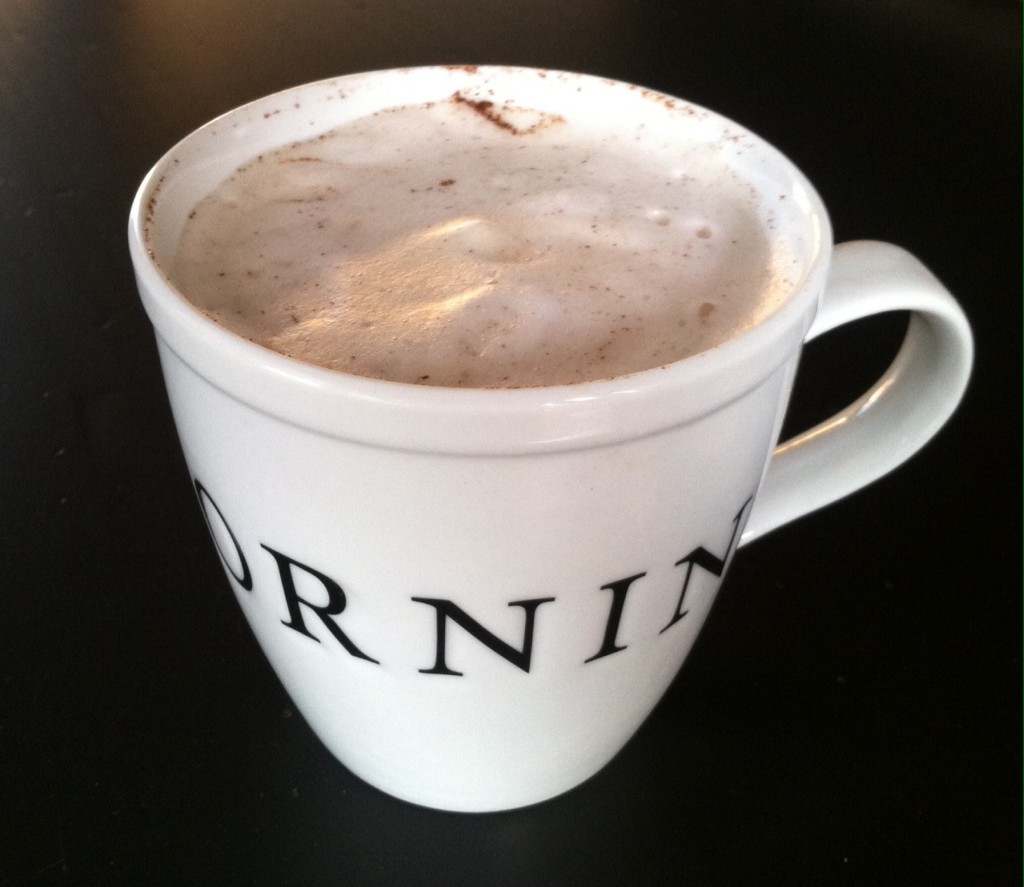 Breakfast
Biscuits and Gravy, Egg Whites
9 PPV
Ingredients
1 C. of Frozen Jimmy Dean Turkey Sausage Crumbles
Flour
Skim Milk
Salt and Pepper
Reduced Fat Buttermilk Biscuits
Directions
Cook the Sausage crumbles in the microwave for about 1 1/2 minutes. Add a couple of tablespoons of water to the cooked turkey. Now place the turkey into skillet, heated over medium high heat. Add 1-2 T. of flour to the skillet. Coat the sausage well with the flour and stir. Add about 1/4 Cup of Skim milk to the skillet, and stir until it is thick and bubbly. Add more milk as needed. Salt and pepper to your taste.
Makes Two Servings. One Serving of Sausage Gravy = 4 PointsPlus
One Reduced Fat Buttermilk Biscuit = 4 PointsPlus
One serving of Biscuits and Sausage Grave = 8 PPV
Scrambled Egg Whites = 1 PPV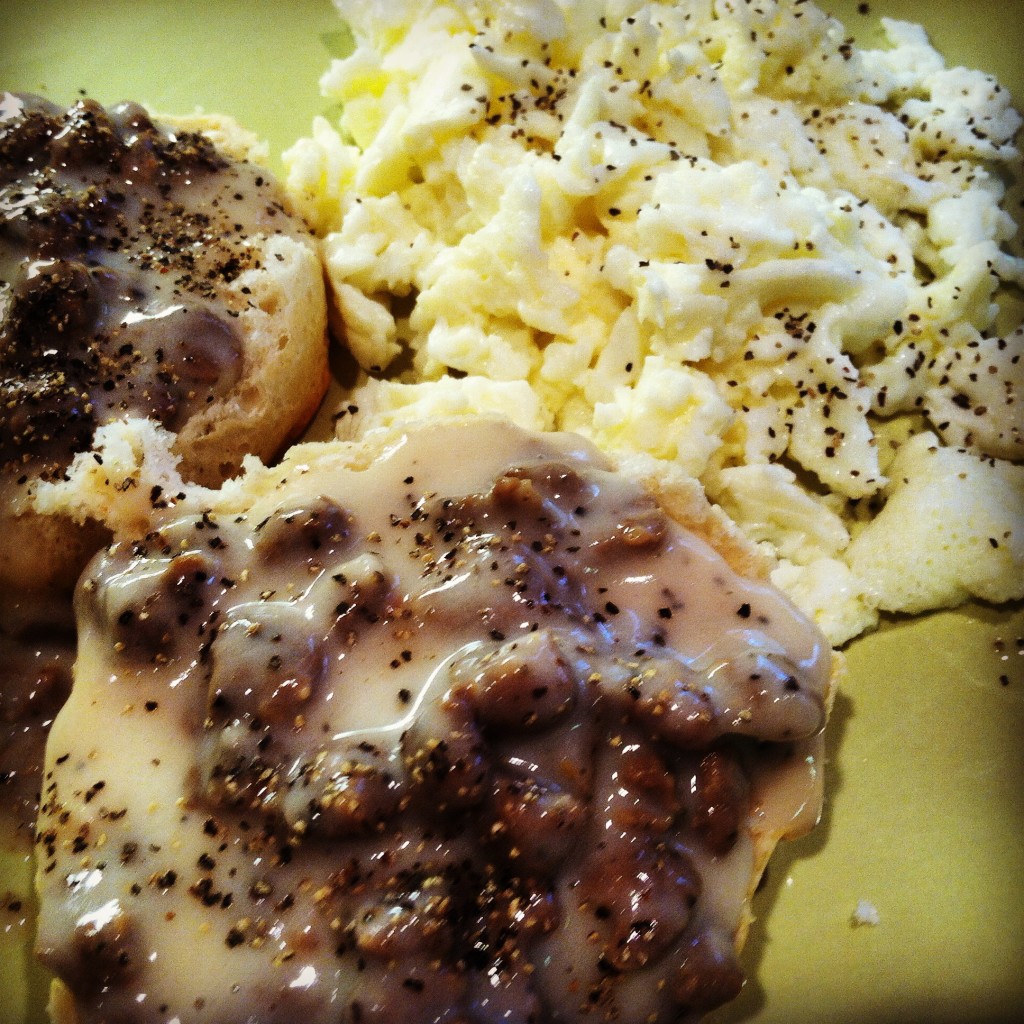 Lunch
11 PPV
Snack
Grapes, Carrots, Hummus
1 PPV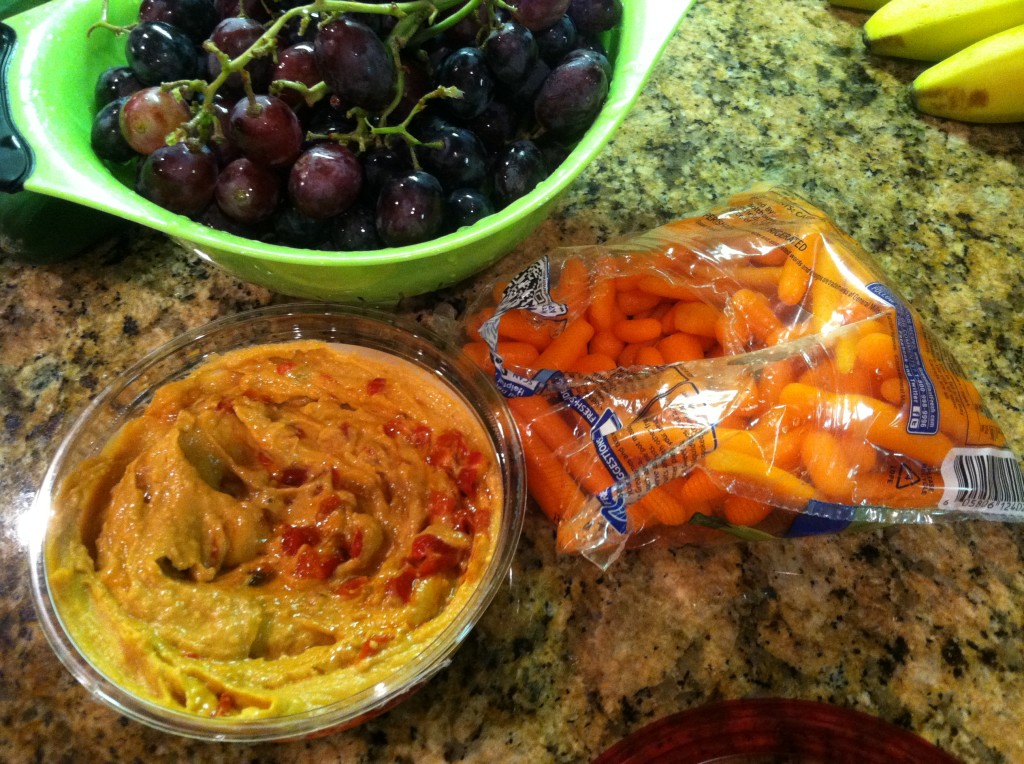 Snack
Un-Pictured Light Popcorn
3 PPV
Dinner
Spaghetti Squash, Sauteed Zucchini and Sauteed Asparagus
Mixed with 1/4 Cup of Ragu Light Alfredo Sauce
3 PPV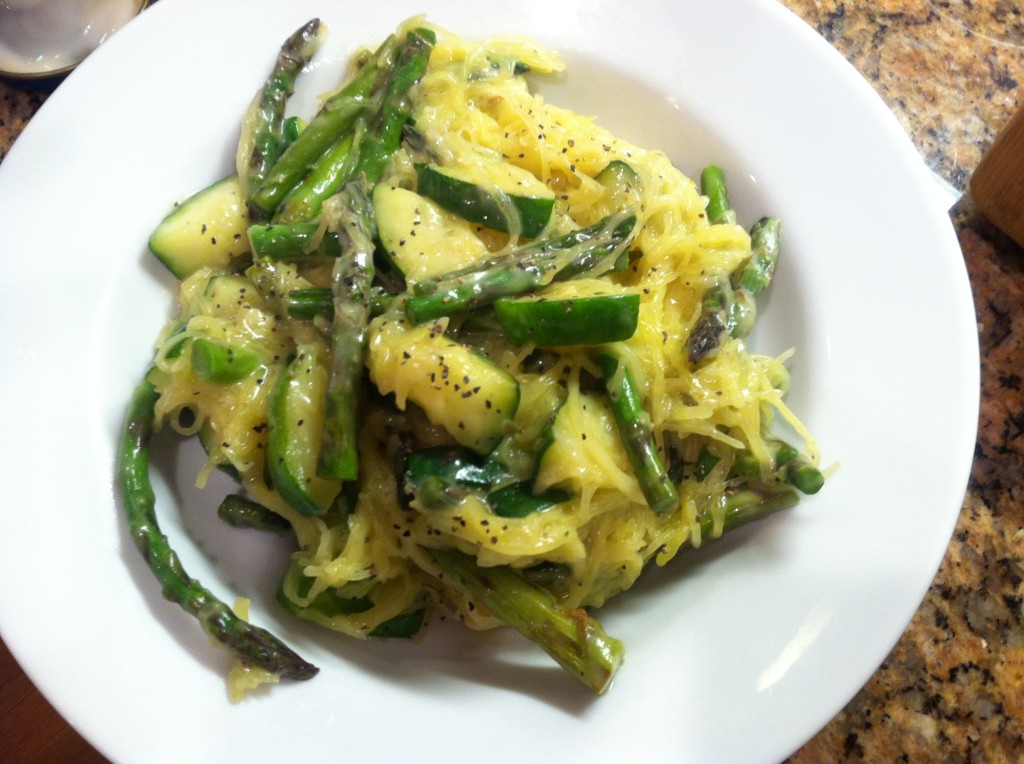 Weight Watcher's Points Plus
I can eat 26 PPV a day.
I can earn Activity Points by doing exercise, and eat them if I choose.
I have an allowance of 49 extra points that I can dip into throughout the week if I choose.
I should drink a minimum of 6 (8 oz) glasses of water each day.
My Weight Watcher Week Begins on Friday's
Breakfast = Frothy Coffee, Biscuits and Gravy, Egg Whites (10)
Lunch = Turkey Chili, Sweet Potato (11)
Snack = Grapes, Carrots, Hummus, Popcorn (4)
Dinner = Veggies, Alfredo (3)
Total = 28
Exercise = 60 minute Yoga Class
Activity Points Earned for the Day = 3
Activity Points Earned This Week = 3
How many glasses of water I drank for the day = 8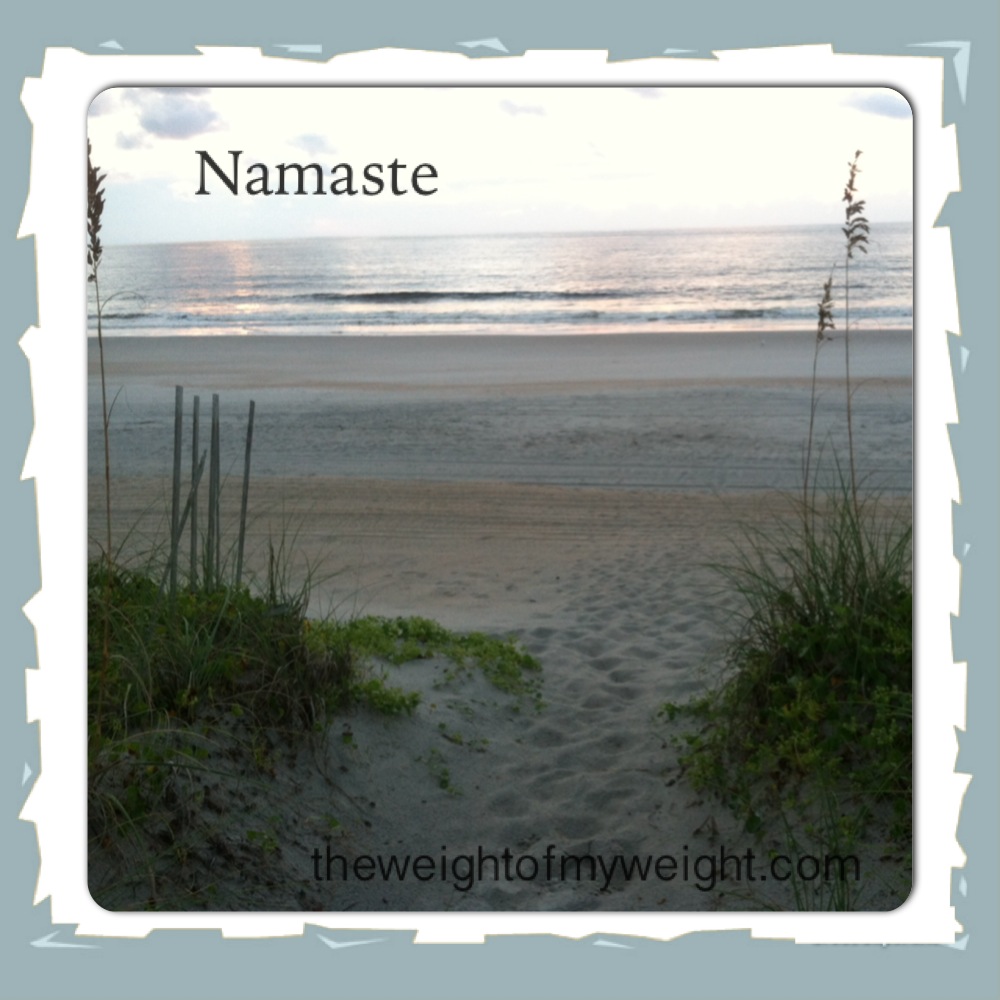 "love the life you live, live the life you love"