I have so much to say this morning!
First of all, sitting up in bed yesterday morning after doing my first Pilates class on Wednesday, was painful. You know that feeling in your abs when you haven't done any abby stuff in a while?? Well, it was that! Every single muscle between my belly button and my rib cage was alive! Just thinking about leaning forward….hurt. I always think when I hurt like that, I must have at least done it right. Right??
I said in yesterday's post that I was heading out the door to go to a Yoga Stretch class, because that is what I thought I was going to. Actually, it was a Restorative Yoga class, which was still great. If you don't do Yoga, the stretch class is awesome and you literally hold each stretch for like 5 minutes. The Restorative Yoga Class is awesome too, but you are in more of a Meditation mode and you are in each position for 10-15 minutes. On the last position that we held yesterday, the teacher came around with this awesome smelling oil and gave everyone a scalp massage. I was dying I was so damn happy! The oil she used made me want to rush right home and make a cup of Chai Tea and the scalp massage made me forget all about those abs!
I don't know how to give myself activity points for 75 minutes of meditation, so I won't give myself any, but it is the only activity I did yesterday, and i did love it.
Wanna know what else I did that I loved? I made
Homemade Granola
! Have you ever made that before? I don't know what took me so long! I used six simple ingredients and my house smelled like Grandma's Oatmeal Cookies! A WW Member sent me an email saying that she made my
Warm Cinnamon Apples
one night when she was thinking about an Apple Pie, and she ate Granola with it! She said it was really good an satisfied her sweet tooth, so I decided to go in search of a Granola recipe!
I discovered several that were Gluten Free and Sugar Free so I could stay with my January Challenge. I combined a few different recipes and came up with
this
one! The recipe was super easy and it was delicious! Click
HERE
to see what I came up with!
I've noticed that I haven't been as hungry in the evenings, so I've been trying to listen to that and not eat the portion of food for dinner that I would usually eat. Maybe this "Eating more whole foods" thing is even more beneficial than I realized! Always learning something about myself!
I ate two small dinners yesterday. I took my Little Sis, Samone, to see Annie yesterday after school and I didn't want to be tempted by popcorn at the movies, so I ate a little something around 4:00 before I left the house. It worked because I bought her popcorn and I wasn't tempted at all. When I got home, I had another small dinner. Splitting up my dinnerl did exactly what I needed it to do.
I'm heading to my WW meeting. I am hoping for at least a One Pound loss at the scale this week. Last week was a 3.2 loss, and I know that won't happen for me two weeks in a row, no matter how I ate or how much exercise I got in. Drinking lots of water does help me at the scale, and I didn't get in as much water yesterday as I would have liked to. I've been trying to get in 80-90 ounces of water each day.
It looks like I was all about the avocado's yesterday!
For the month of January, I am not eating the following items.
Gluten
Dairy
Red Meat
Soy
Corn
Sugar
Artificial Sweetness
Alcohol
Breakfast
2 Slices Gluten Free Toast, 1 Egg, 1/4 Avocado
Orange
8 PPV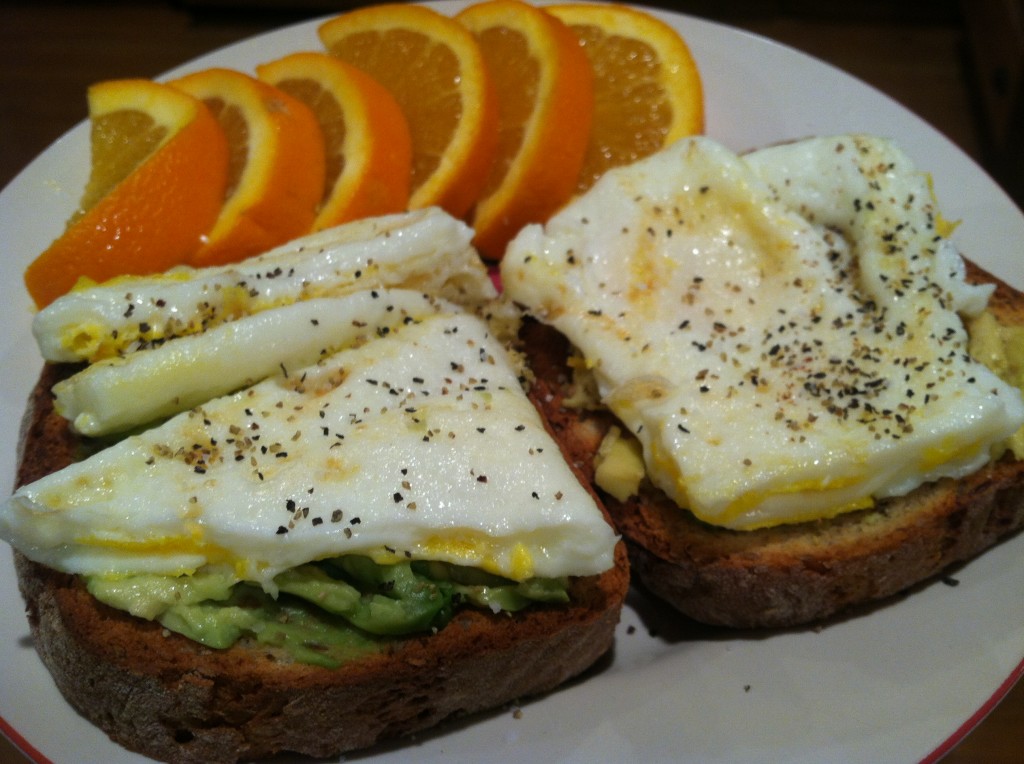 Lunch
The original recipe for this stew calls for thigh and leg meat, but I used breast meat just to keep it a little lower in points. I'm making this again. It was great to have in the fridge for a quick meal this week!
Topped with 1/4 Avocado
8 PPV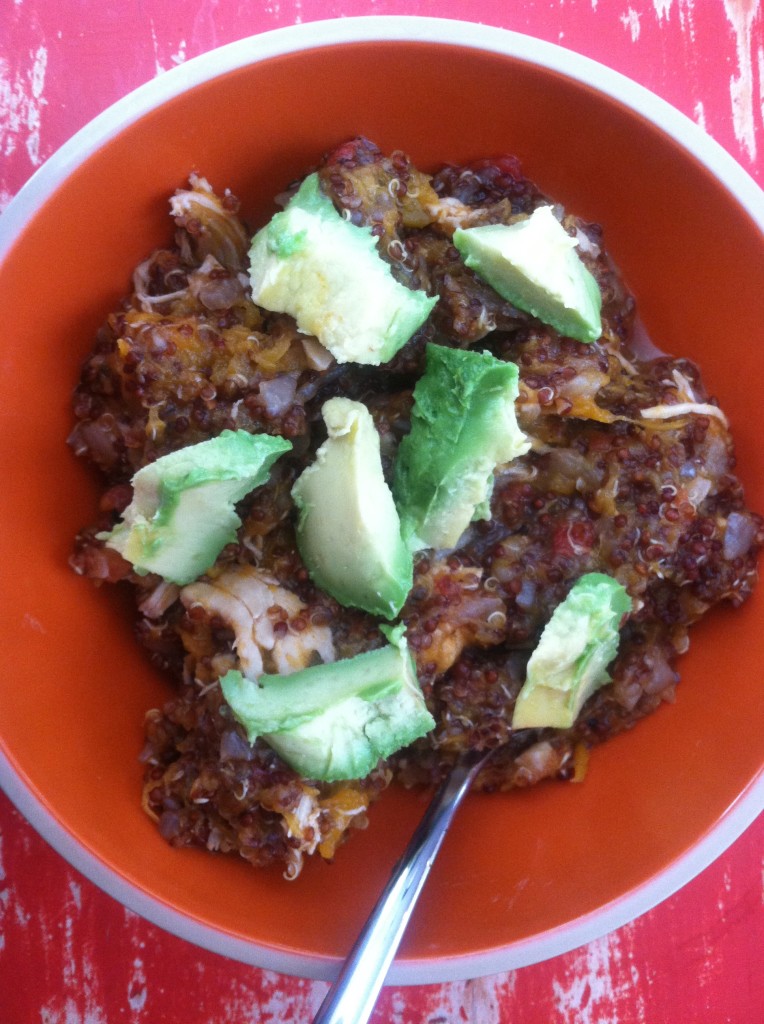 Snack
5 PPV
This made a huge bowl. I added a sliced banana for a little extra yumminess. I really should have made this after dinner and shared it with Mike. It was HUGE!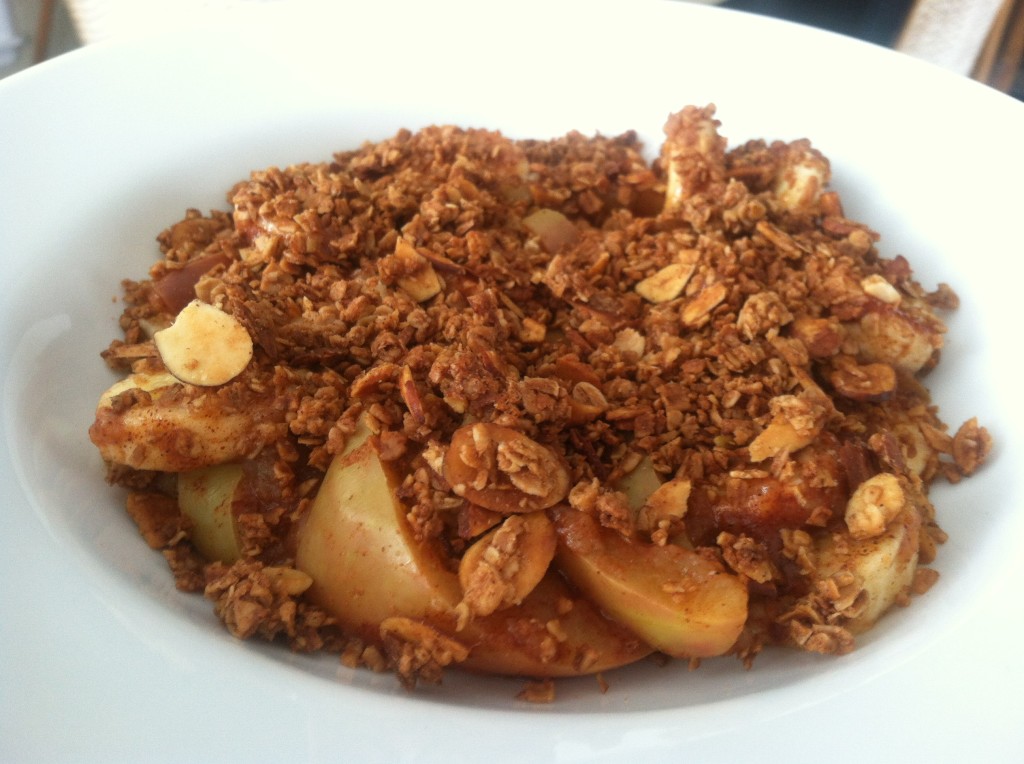 Dinner – Part I
Sweet Potato, Egg
5 PPV
I ate this around 4:00.
Dinner – Part II
Turkey Taco Meat with Black Beans and Smashed Avocado
5 PPV
I ate this around 7:30.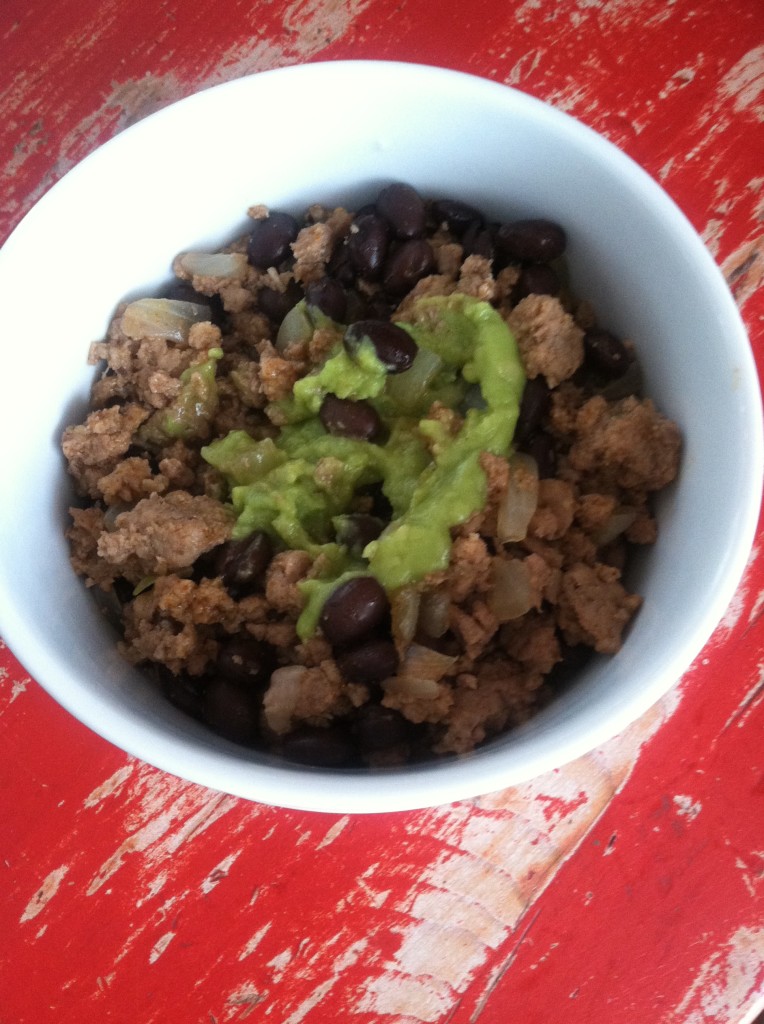 Weight Watcher's Points Plus
I can eat 26 PPV a day.
I can earn Activity Points by doing exercise, and eat them if I choose.
I have an allowance of 49 extra points that I can dip into throughout the week if I choose.
I should drink a minimum of 6 (8 oz) glasses of water each day.
My Weight Watcher Week Begins on Friday's
Breakfast = Toast, Avocado, Egg (8)
Lunch = Chicken Butternut Squash (8)
Snack = Apple, Banana, Granola (5)
Dinner = Turkey Taco Meat, Egg, Sweet Potato (10)
Total = 31
Exercise = 75 minute Restorative Yoga Class
Activity Points Earned for the Day = 0
Activity Points Earned This Week = 25
Activity Points Remaining This Week = 25
How many ounces of water I drank for the day = 64
Remaining points from my 49 Points Allowance = 31
This is What I Will Accomplish in 2015
I will choose one occasion per month for Social Drinking
I will go no more than two days in a row without some sort of exercise. (unless I'm sick)
I will track every single day for the entire year. No matter what. I'll track if I eat 26 points, I'll track if I eat 76 points.
I will RUN in a minimum of six 5K's

"love the life you live, live the life you love"