I am loving the Spring weather. The tree's have colorful little buds on them, the grass turned green while I was gone over the weekend, we are sleeping with the windows open, and I am ready to grill up dinner as often as possible!
I found a great recipe for Marinated Greek Chicken Kabobs last year. I loved the marinade and it tasted so good on the chicken and the veggies. As much as I like the kabob's, occasionally I like for dinner to take a little less time. This marinade taste great on chicken breast alone, and on a night when I don't want to spend the time cutting up veggies and making kabob's, I marinade a few chicken breast for about 30 minutes, then throw them on the grill!
You can click HERE for the original kabob recipe over at A Hint of Honey! She has some great recipes!
This is the recipe I used last night, and dinner was easy and tasted great!
Ingredients
4 Chicken Breast
4 Tbsp. Extra Virgin Olive Oil
3 Garlic Cloves, crushed
2 tsp. Oregano
2 tsp. Sea Salt
1 tsp. Course Ground Black Pepper
2 T. Lemon Juice
Directions
Poke the chicken breast several times with a fork on both sides to allow the marinade to penetrate the chicken breast. Place the chicken breast in a gallon sized baggie.
Combine the rest of the ingredients in a bowl and mix well. Add the marinade to the bag with the chicken and seal. Mix well, then place the chicken in the refrigerator for about 30 minutes before grilling!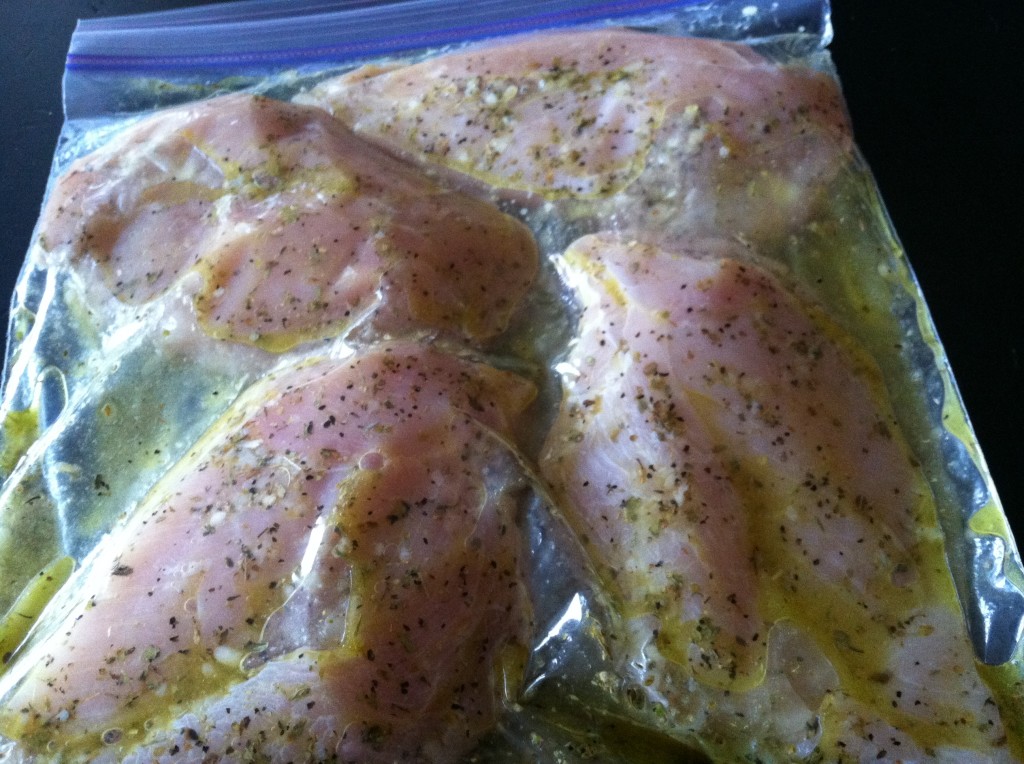 Dinner was easy and I had time to sit on the deck and chill with my pups!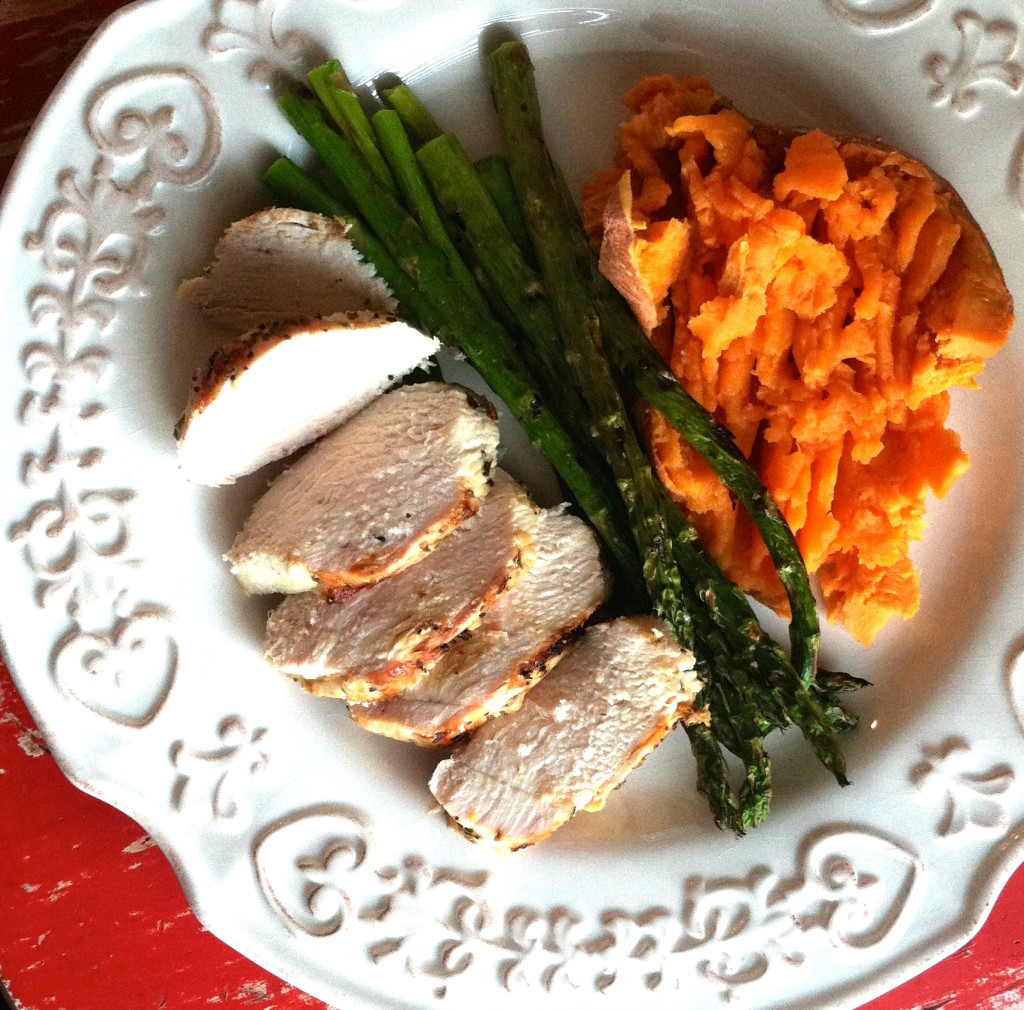 I went to the doctor yesterday for my cortisone shot and to go over my MRI results.
When I had surgery two years ago on my right rotator cuff, I had a complete tear in it. Now, my left rotator cuff only has a partial tear along with tendonitis. My doctor, whom I love dearly, explained in full to me exactly what the cortisone shot can do…reduce swelling and numb the pain. He said he wanted to try the shot, but also admitted that the shot is a 50/50 chance this could take care of things. I really don't want to have that surgery again, so I'm hoping the shot does the trick! I've got a sheet full of exercises to start on tomorrow, then hopefully back to Yoga soon and back to some regular exercise!
I hope you are all getting to enjoy the sunshine are warm temperatures that we are enjoying here in Kansas City!
Here are yesterday's eats…….
Breakfast
2 Slices, 1 Point Bread – Toasted
1 Egg, 3 Egg Whites, Scrambled
1/8 Cup (14 grams) of 2% Shredded Sharp Cheddar Cheese
Strawberries
7 PPV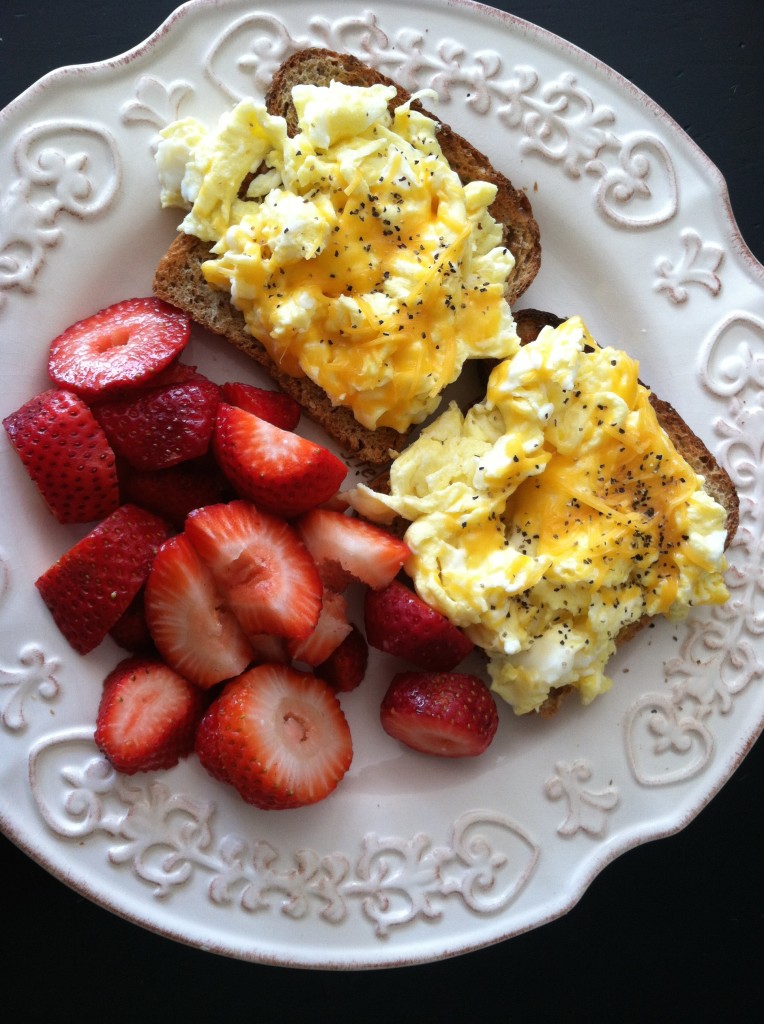 Lunch was a variety of Snack's
Dried Apples, Water – 6 PPV
Tall Nonfat Iced Latte -Vanilla Creme Stevia Drops 2 PPV
Trail Mix – 6 PPV
Pear with Cinnamon – 0 PPV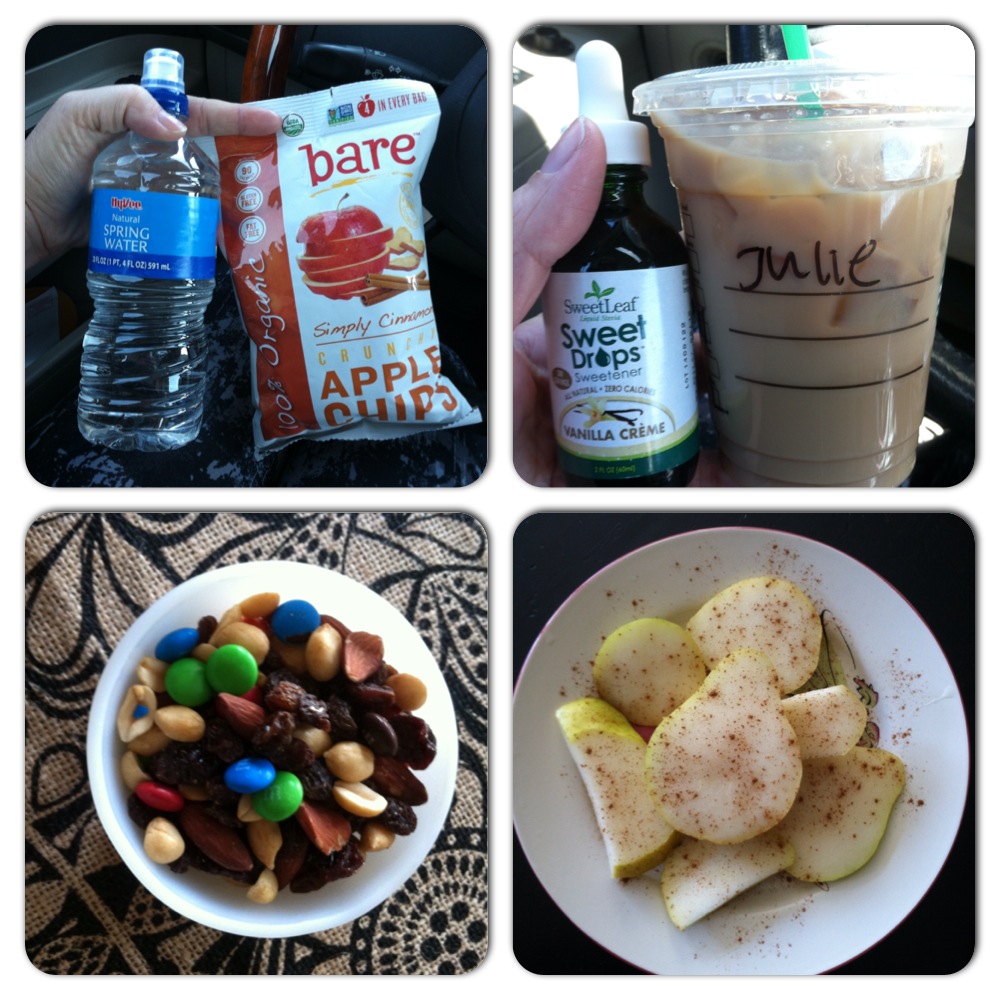 Dinner
1/2 Grilled Chicken Breast, Small Baked Sweet Potato
7 PPV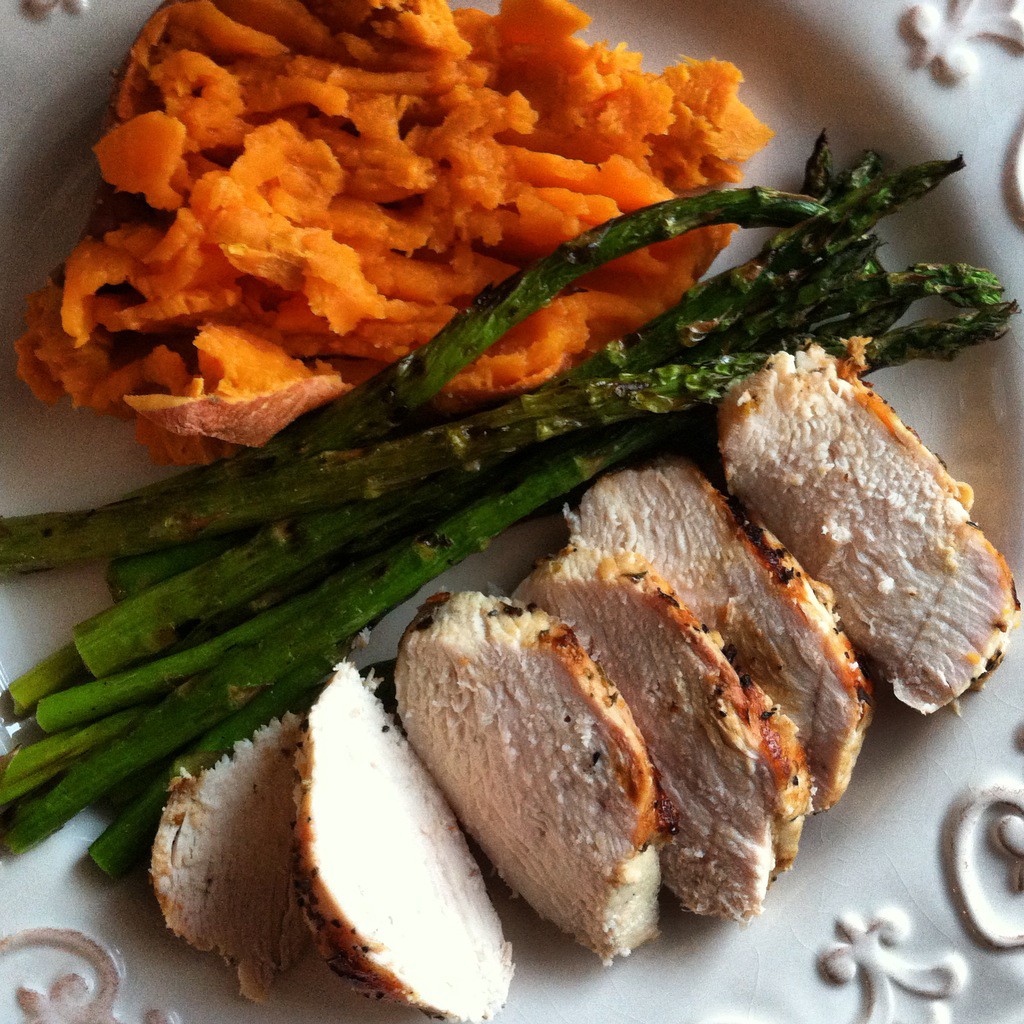 Weight Watcher's Points Plus
I can eat 26 PPV a day.
I can earn Activity Points by doing exercise, and eat them if I choose.
I have an allowance of 49 extra points that I can dip into throughout the week if I choose.
I should drink a minimum of 6 (8 oz) glasses of water each day.
My Weight Watcher Week Begins on Friday's
Breakfast = Toast, Eggs, Cheese, Fruit, Frothy Coffee (7)
Lunch = Snacks (14)
Dinner = Chicken, Sweet Potato, Asparagus (7)
Total = 28
Exercise = Walked 2 miles
Activity Points Earned for the Day = 2
Activity Points Earned This Week = 9
Activity Points Remaining This Week = 7
How many ounces of water I drank for the day = 70
Remaining points from my 49 Points Allowance = 0
This is What I Will Accomplish in 2015
I will choose one occasion per month for Social Drinking (um…this is a work in progress)
I will go no more than two days in a row without exercise.
I will track every single day for the entire year. No matter what. I'll track if I eat 26 points, I'll track if I eat 76 points.
I will RUN in a minimum of six 5K's

"love the life you live, live the life you love"