I finally made it to a Jazzercise class yesterday! It's been over 8 weeks since I broke my collarbone so it's been a while since I've been to class! I was going to go last week, then I had all sorts of really good excuses why I couldn't make it. You believe me, right?
Okay, let me talk exercise pants and sports bra's. Forward to the food pictures if you'd like to skip the TMI. I'll understand.
I have a small variety of yoga/exercise pants that I like to wear. Some of them fit great, some of them are more flattering than others, some are capri length, some are long, some fit like leggings, some have a flared bottom, some are black, some have a cute pattern, some stay up well, and others I am constantly pulling up! I keep them on two different shelves in my closet. One stack stays up well, the other stack doesn't. I try to save the "doesn't" stack for day's when I'm just walking, not jumping all over the place. I wore pants from the wrong pile to Jazzercise! I think I did more pulling up than I did Jazzing!
I also have a variety of sports bras. Some old, some newerish. Some underwire, some with no underwire, but just fit snug enough for good support when walking. Occasionally, I double up on the "less supportive" bras if I think I might get in a little jogging. These girls need a lot of support, and I usually wear the right bra to class…again…the jumping. It just wasn't my day. The sports bra that I did wear has no underwire and it fits a little loose. I fell out of my bra. I kept putting them back in and they kept falling out. I'd turn around to face the back wall and rearrange, then get back in the groove. Sometimes, I just held my boobs with my hands and did the steps, then I pulled up my pants. I was exhausted.
It was an interesting first day back at Jazzercise, but at least I made it to class!
Here are yesterday's eats!
Breakfast Taco's
Scrambled Egg Whites, 14 g Reduced Fat Cheddar
30 g Smashed Avocado, Salsa
Pear, Black Coffee
6 PPV
I scrambled my egg whites, then melted the cheese on top of them. I laid the tortilla's in the skillet sprayed with pam and filled them with the eggs and folded them over to brown them just enough so that they would be crispy. Then I smeared the avocado inside. These were so good!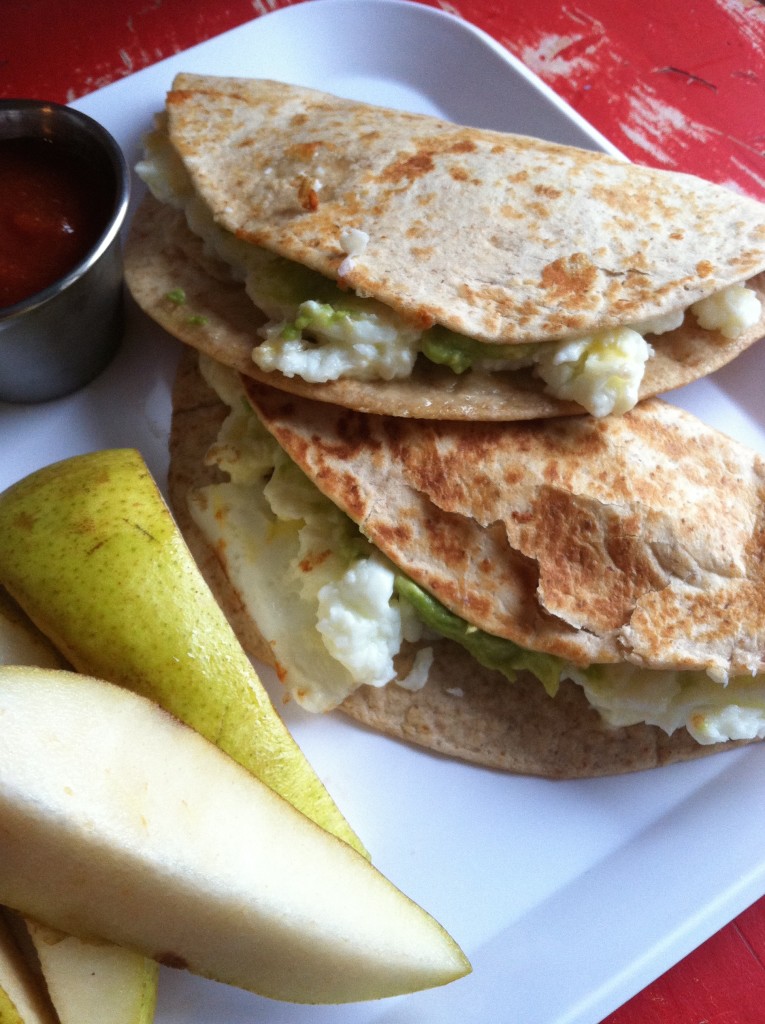 Snack
Black Coffee, Banana
Un-Pictured 1 tsp Almond Butter
1 PPV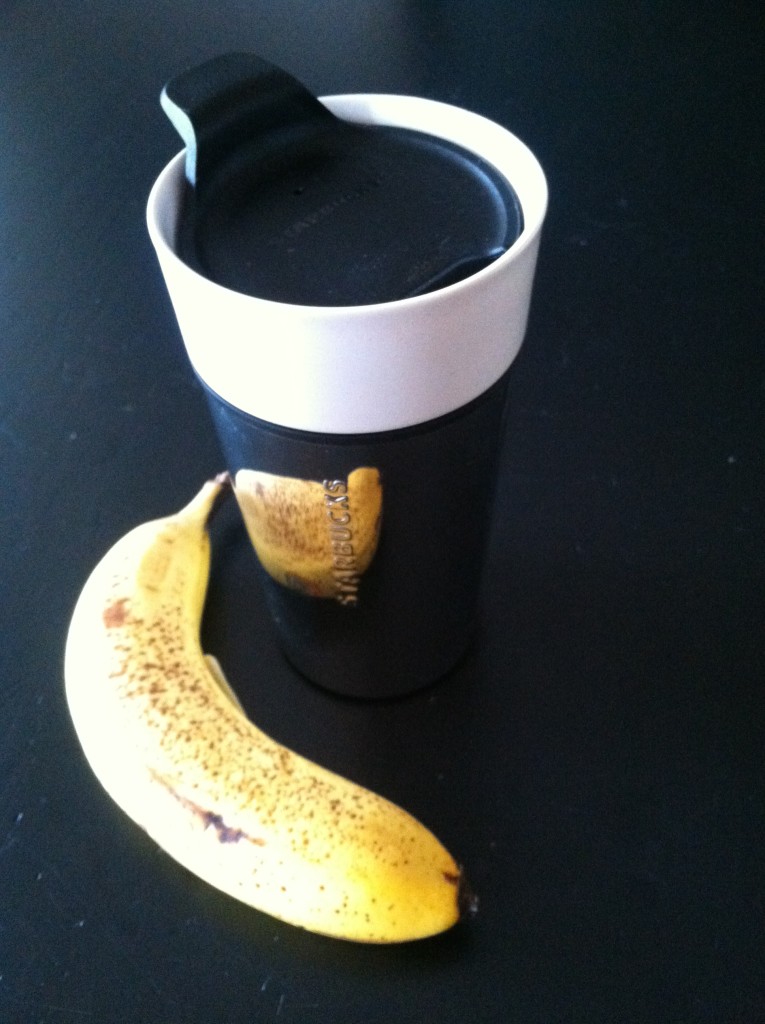 Lunch
Mixed Greens, 1/2 C. Tuna, 2 T. Reduced Fat Feta
Cherry Tomatoes, Cucumber, Red Bell Pepper
2 T. Greek Dressing, Black Pepper
6 PPV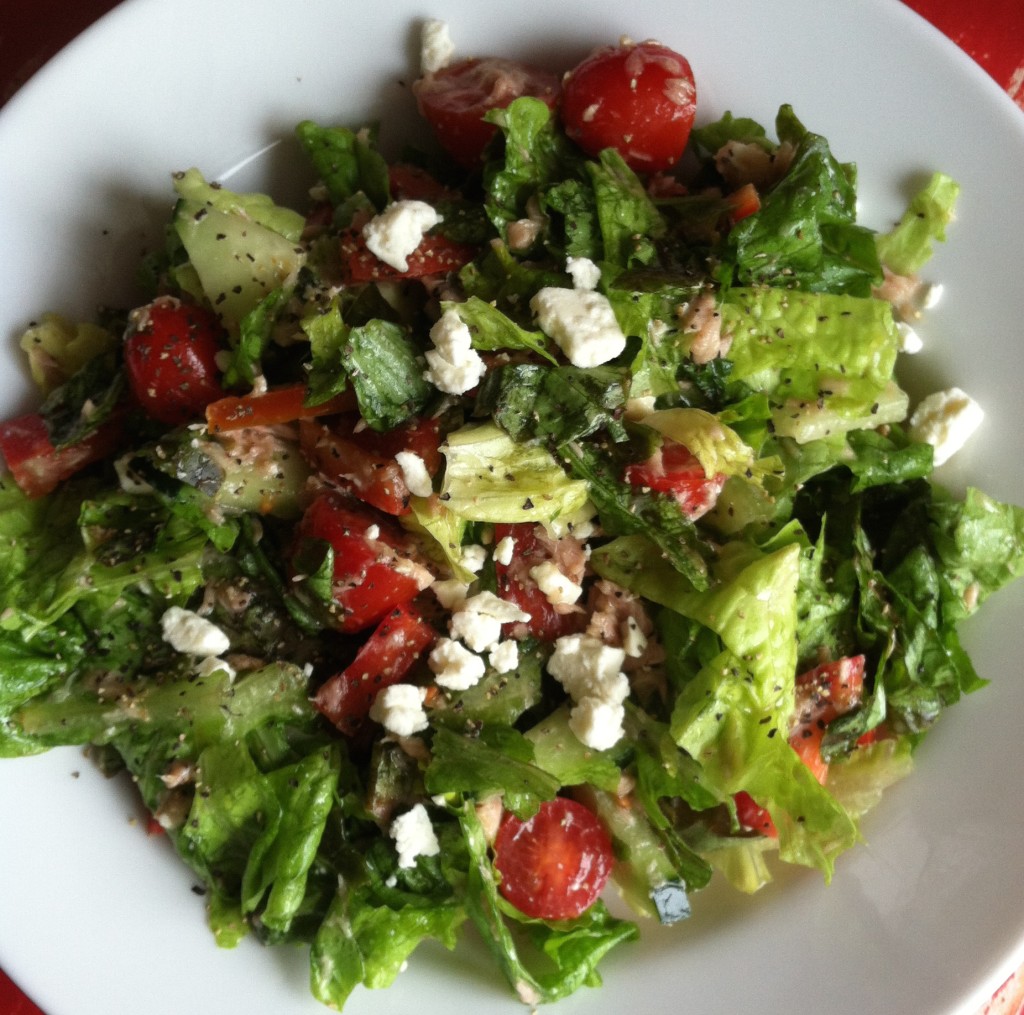 Snack
1 C. Almond Milk, 1 C. Frozen Blueberries, 1/2 Frozen Banana
1 PPV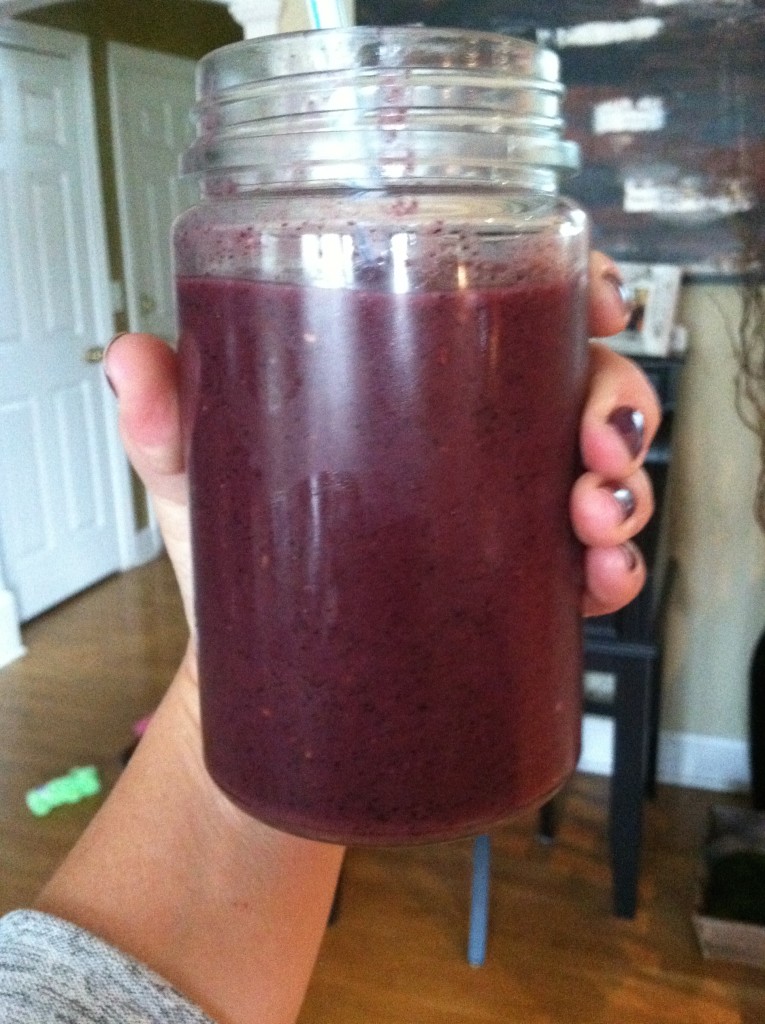 Dinner
Chopped Salad
2 oz Chicken, 1 oz. Diced Cooked Potato
28 g. Gruyere Cheese, 1/4 Garbanzo Beans
Cucumber, Tomatoes, Carrots, Lettuce
1 T. Greek Dressing
8 PPV
I used full fat yummy cheese for 3 points in this salad, and it was completely worth it!
Salad number two for the day! I like salad, but I wouldn't say that I ever crave it. After my friend, Becky, made me an awesome salad and a smoothie last week for lunch, I've been craving salads! I do like a chopped salad. You get a little taste of everything in each bite, and I think you can get away with less dressing if you put it all in a big bowl, put the lid on it, and just shake the ever living daylights out of it! So I did!
I planned on garlic toast to go with our salad for dinner, then I got so excited making the salad, I forgot to throw the bread in the oven!
I ended up with points left for the day that I had planned to use on the garlic toast, so I had a frothy coffee for dessert and ended up with a few points leftover.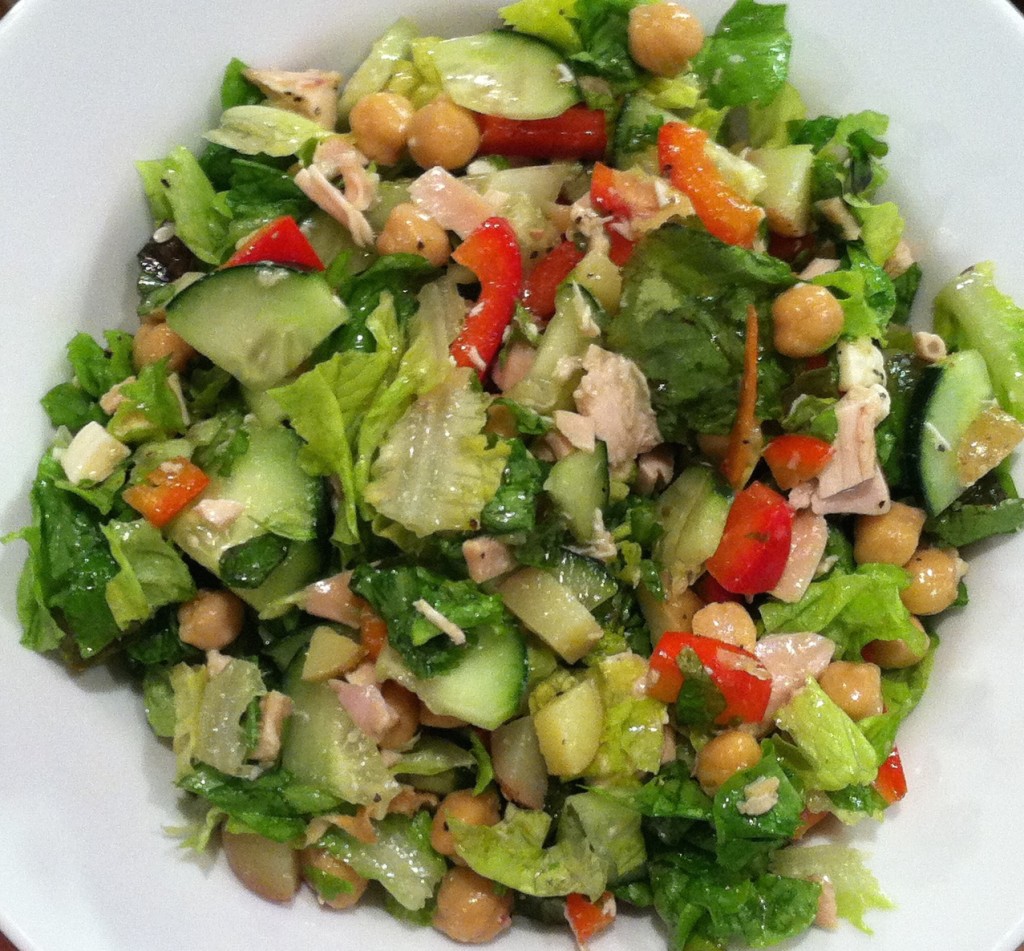 Snack
1 PPV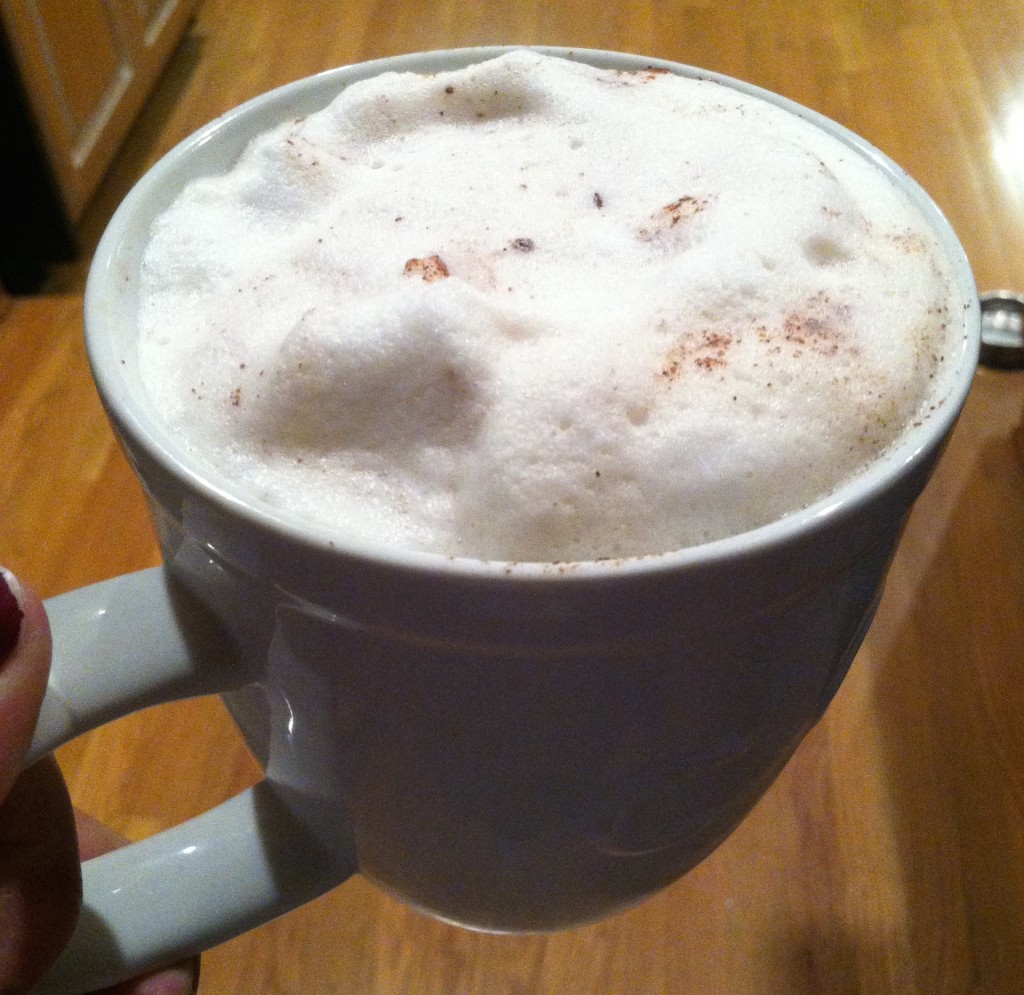 Weight Watcher's Points Plus
I can eat 26 PPV a day.
I can earn Activity Points by doing exercise, and eat them if I choose.
I have an allowance of 49 extra points that I can dip into throughout the week if I choose.
I should drink a minimum of 6 (8 oz) glasses of water each day.
My Weight Watcher Week Begins on Friday's
Breakfast = Breakfast Taco's, Fruit, Black Coffee (6)
Snack = Banana, Almond Butter, Coffee (1)
Lunch = Salad (6)
Snack = Smoothie (1)
Dinner = Salad (8)
Snack = Frothy Coffee (1)
Total = 23
Exercise = Jazzercise Class
Activity Points Earned for the Day = 5
Activity Points Earned This Week = 9
Activity Points Remaining This Week = 9
How many ounces of water I drank for the day = 60
Remaining points from my 49 Points Allowance = 45
This is What I Will Accomplish in 2015
I will choose one occasion per month for Social Drinking (um…this is a work in progress)
I will go no more than two days in a row without exercise.
I will track every single day for the entire year. No matter what.
I will RUN in a minimum of six 5K's. One down, 5 to go!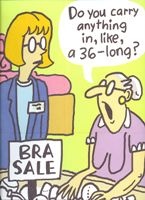 "love the life you live, live the life you love"