By not handling the unexpected very well on Tuesday, I sent myself into eating some of my activity points, which I wasn't going to do this week.
Yesterday, I didn't realize how little points I had eaten until I sat down to track my food last night. It seemed silly to eat something at 9:30 just to consume some calories, and I didn't feel hungry, so hopefully the last two days will balance each other out nicely.
I didn't get any exercise in on Tuesday, then yesterday I had time for a 5 Mile walk, and I mowed the yard.
I drank 100+ ounces of water yesterday, and while working at the food truck, I only had a taste of the Rueben sandwich that we tried out yesterday, then I ate the greek yogurt and fruit that I brought.
I think the week is ending great! I feel good, I feel positive.
Breakfast – 6 PPV
Blueberry Oatmeal topped with 1 tsp Almond Butter, Frothy Coffee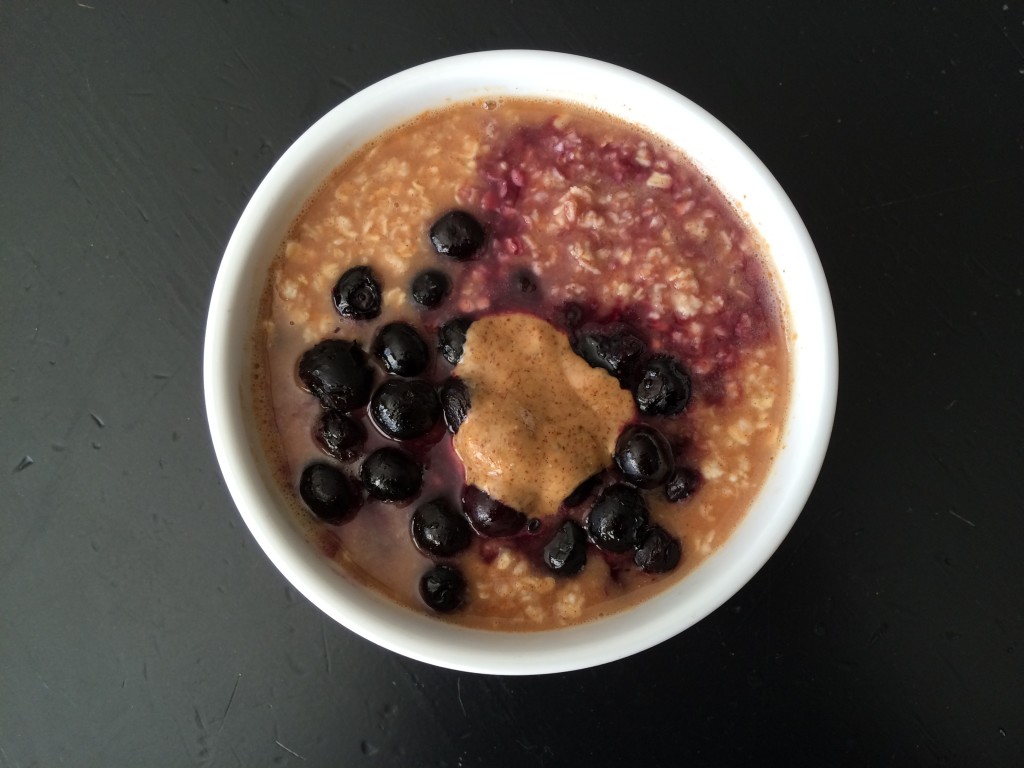 Lunch – 3 PPV
1 C Greek Nonfat Plain Yogurt with Vanilla Stevia and Cinnamon, Strawberries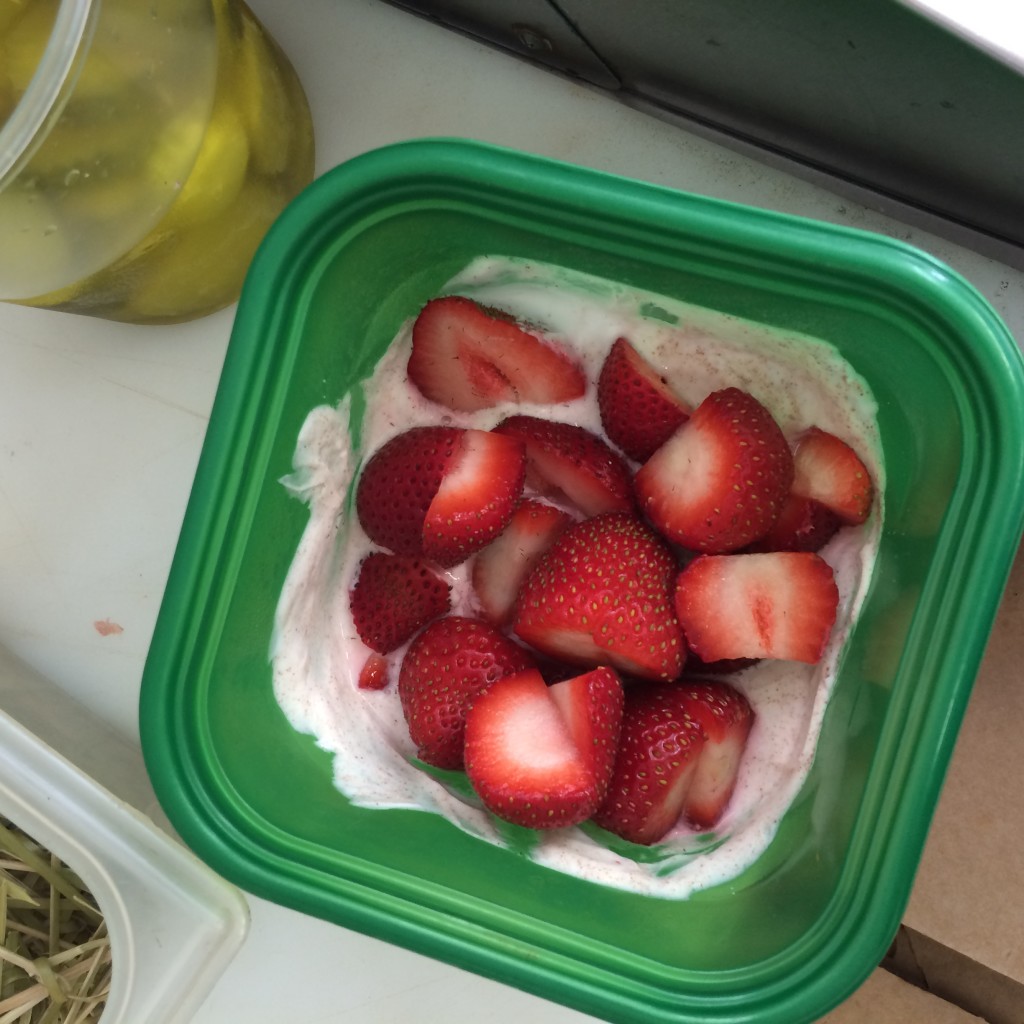 Snack – 4 PPV
Un-pictured Raw Almonds and Raisins
Snack – 0 PPV
Clementines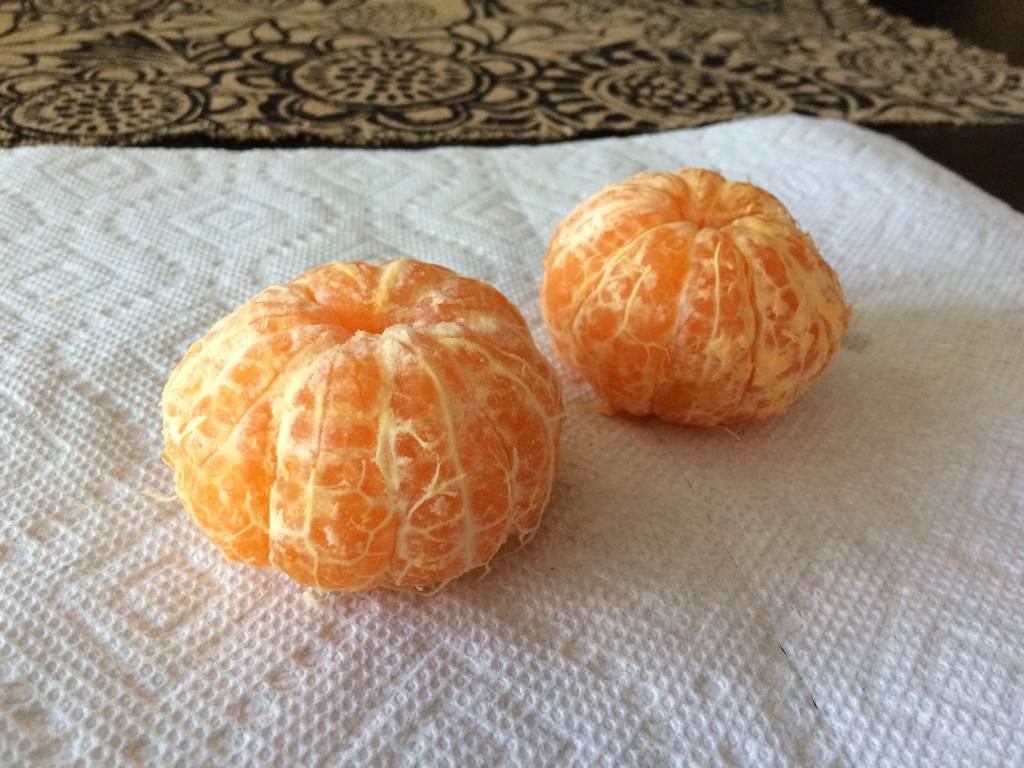 Snack – 3 PPV
Banana with Un-Pictured 1 T. Almond Butter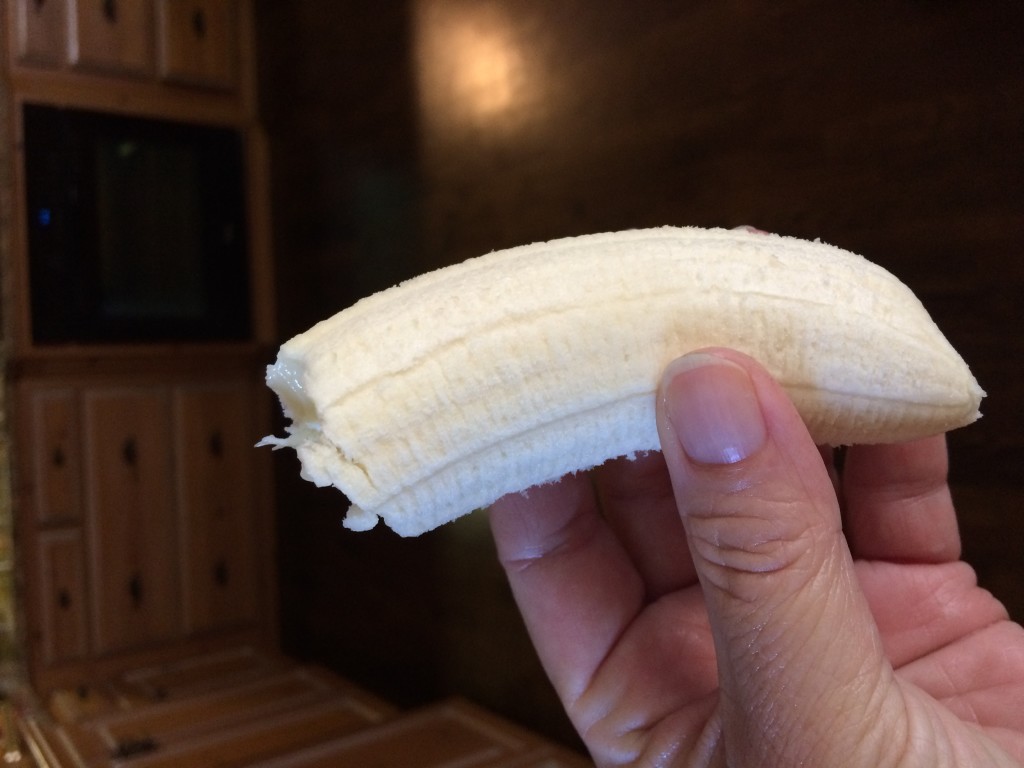 Dinner – 5 PPV
Sautéed Onions and Garlic, Tomatoes, Shredded Chicken, topped with sautéed Green Beans and Parmesan Cheese.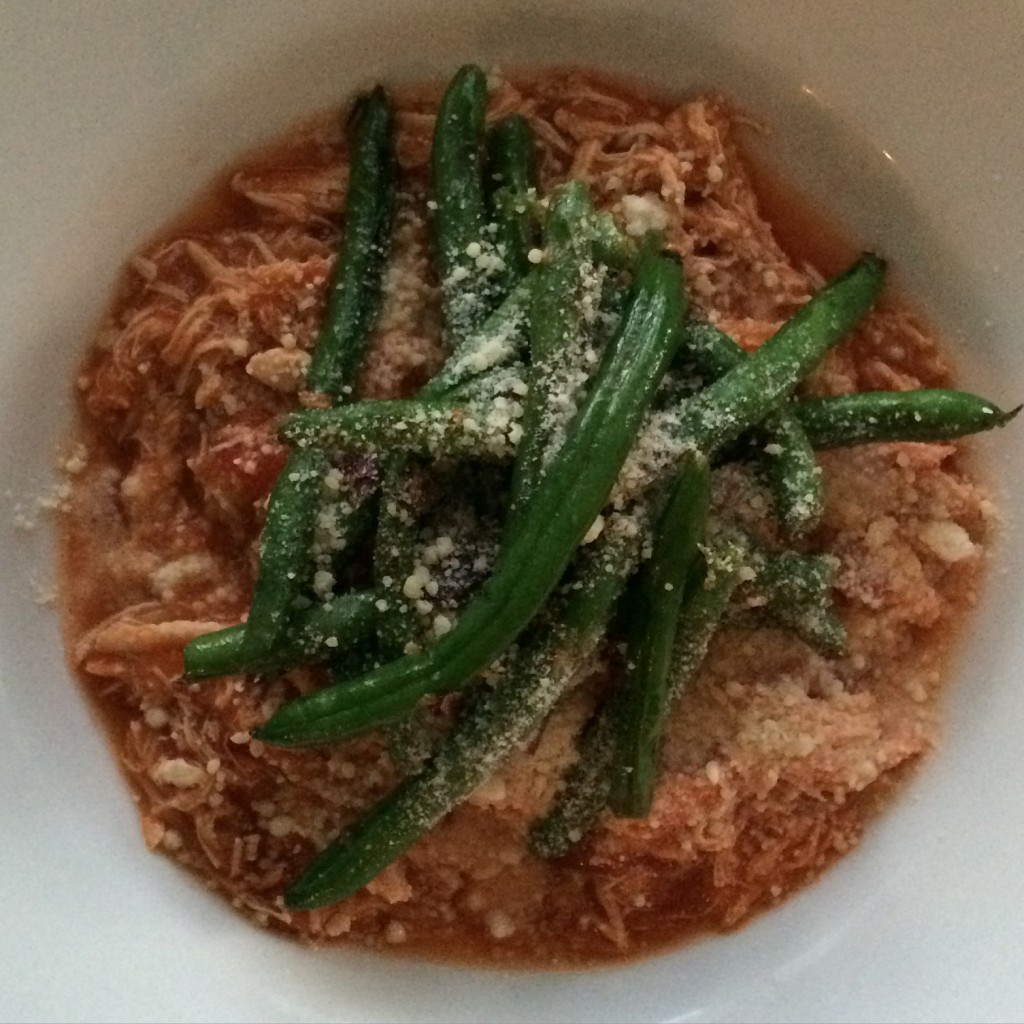 Weight Watcher's Points Plus
I can eat 26 PPV a day.
I can earn Activity Points by doing exercise, and eat them if I choose.
I have an allowance of 49 extra points that I can dip into throughout the week if I choose.
I should drink a minimum of 6 (8 oz) glasses of water each day.
My Weight Watcher Week Begins on Friday's
Breakfast = 6
Lunch = 3
Snacks = 0
Snack's = 7
Dinner = 5
Total = 21
Exercise = Walked 5 Miles, Mowed the Yard
Activity Points Earned for the Day = 10
Activity Points Earned This Week = 24
Activity Points Remaining This Week = 17
How many ounces of water I drank for the day = 100
Remaining points from my 49 Points Allowance = 0
This is What I Will Accomplish in 2015
I will choose one occasion per month for Social Drinking (um..this is a work in progress)
I will go no more than two days in a row without exercise. (I've done "two a day's" to make up)
I will track every single day of the entire year. (I've only NOT tracked a few weekends this year.)
I will run in a minimum of six 5K's. Three down, three to go!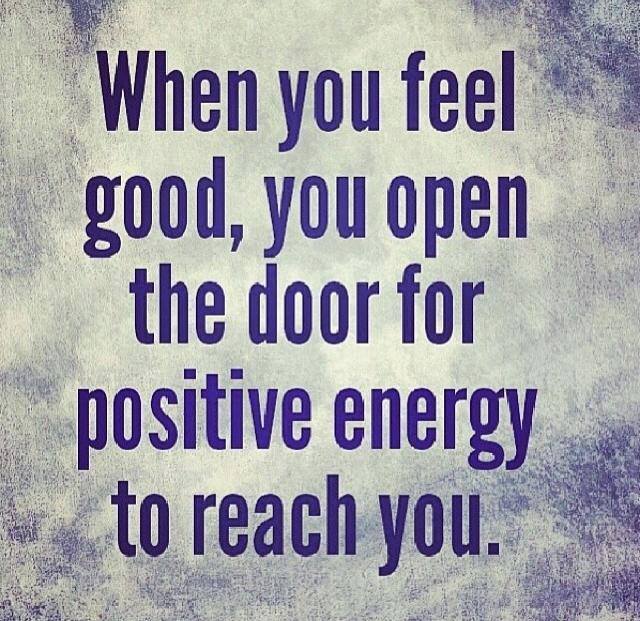 "love the life you live, live the life you love"