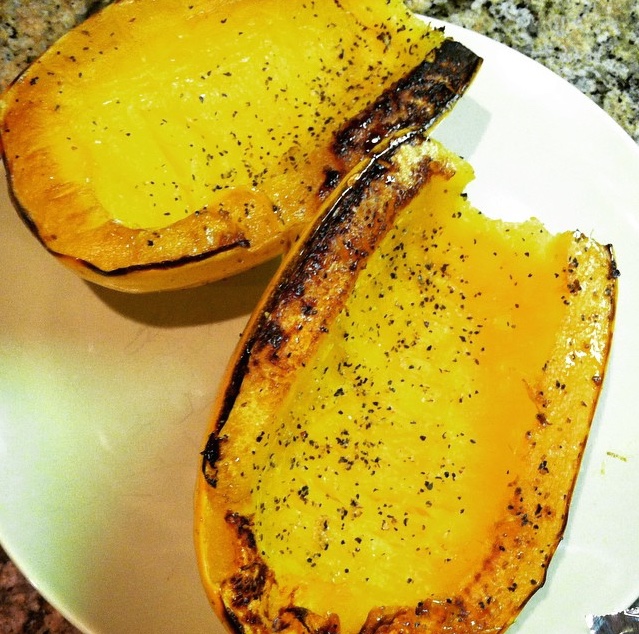 Baked Spaghetti Squash
2016-09-22 19:29:09
Ingredients
1 Spaghetti Squash
2 tsp Olive Oil
Sea Salt
Black Pepper
Instructions
Split Squash in half. Remove all seeds. Add 1 tsp Olive Oil to each half and rub it in with your fingers, presumable after you've washed your hands. One time, I forgot.
Season with Salt and Pepper to taste and place cut side down on a baking sheet coated with cooking spray.
Bake at 400 for 30-40 minutes.
Remove from oven and scrape squash strands out.
The Weight of My Weight http://theweightofmyweight.com/
Enjoy with
Marinara
,
Turkey Spaghetti
, or simply as is for a great side dish.
"love the life you live, live the life you love"