Happy Friday!
I am loving all of the trees these past several days. The only bummer is that these gorgeous leaves fall off of the trees so quickly!
I am trying to soak up as much of it as I can.
The view out my back door.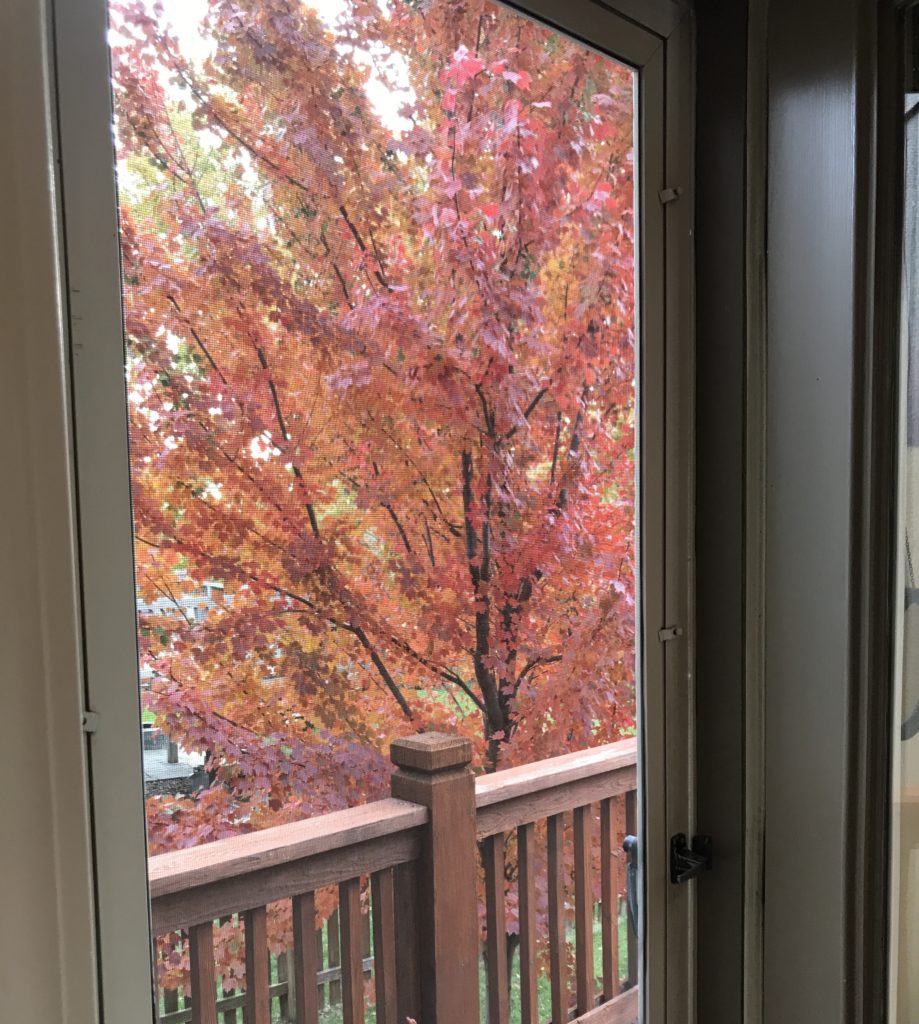 I love walking up my street right now.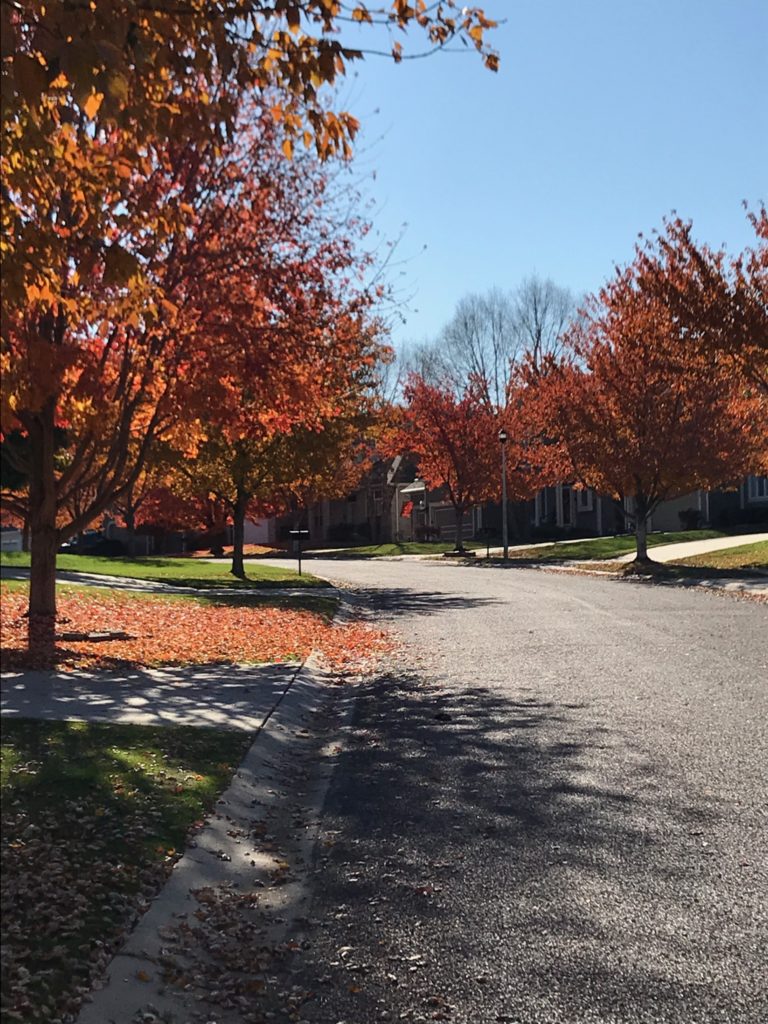 I've had a few days of over 10,000 steps this week and I thank these trees and their gorgeous colors for getting me outside.
Fall perfection right here. No filter, just pretty colors hanging out on the sidewalk before the wind takes them away.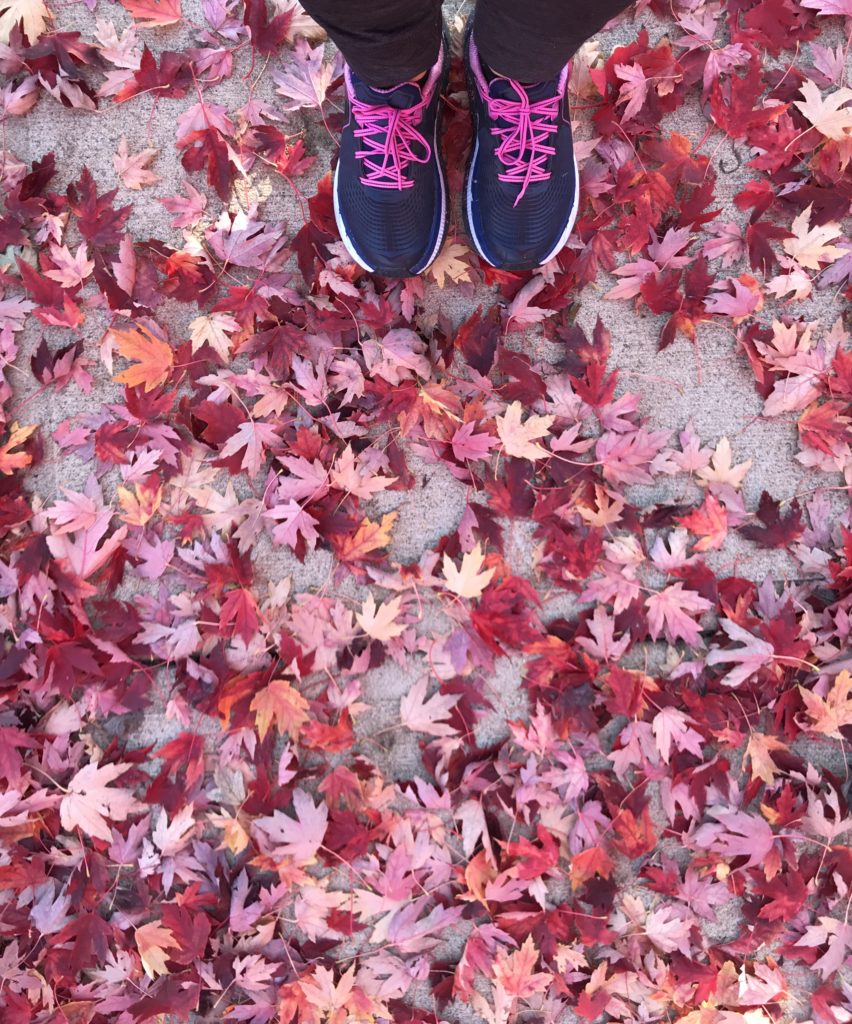 On November 5th, I participated in the "5K LUNG evity Walk and Fun Run to End Lung Cancer" with the goofballs pictured below.
My friend, Liz (in the red hat) was diagnosed with lung cancer earlier this year. She has been through chemo and radiation and is back at work now and doing great! She had several friends that signed up to support her and walk with her, and although she had many opportunities for short cuts in the walk, she completed the entire thing!
We all had a great day together, even through the light drizzle and chilly temps.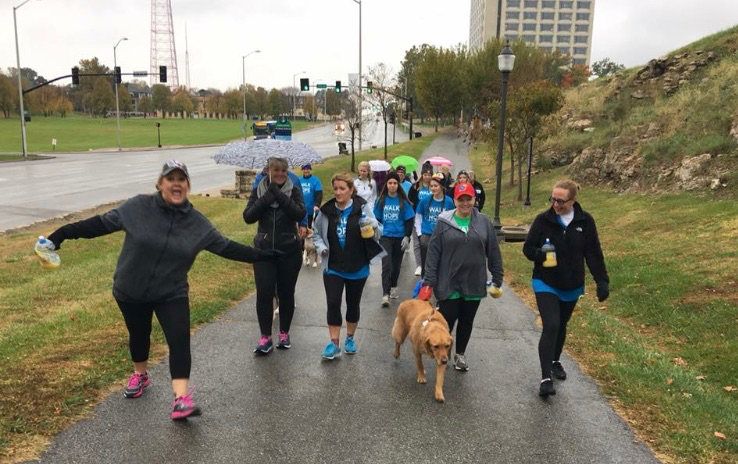 Not only was I happy to walk with her, but I was also all about the tree's and the view.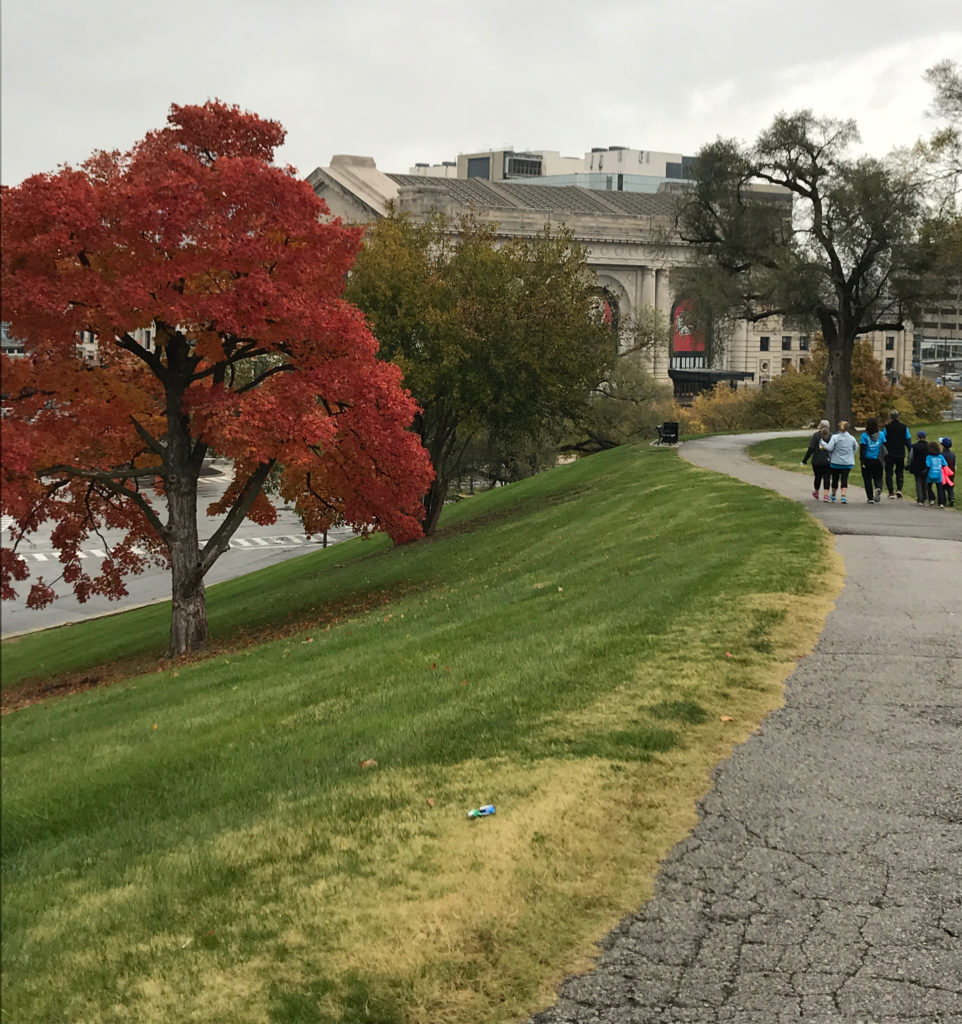 Union Station and Chiefs pride!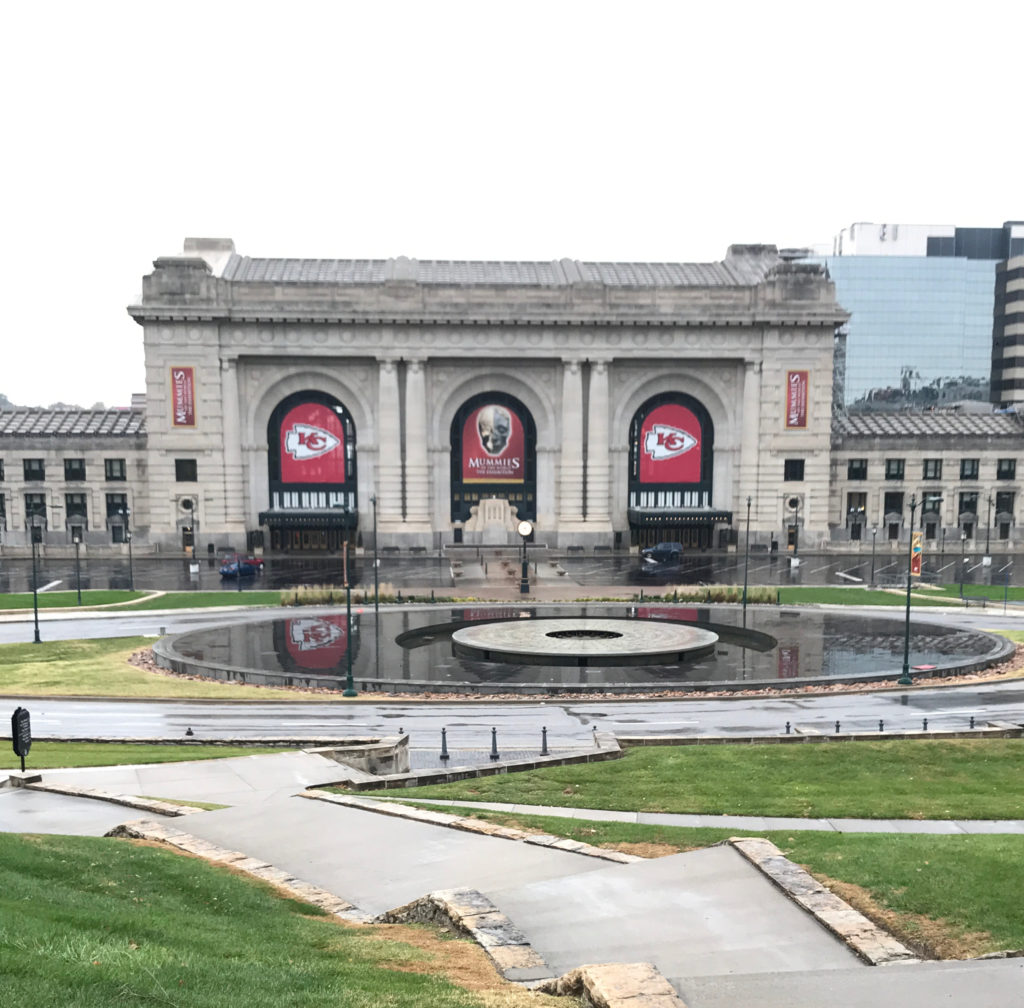 A little peek of the city….and a beautiful tree.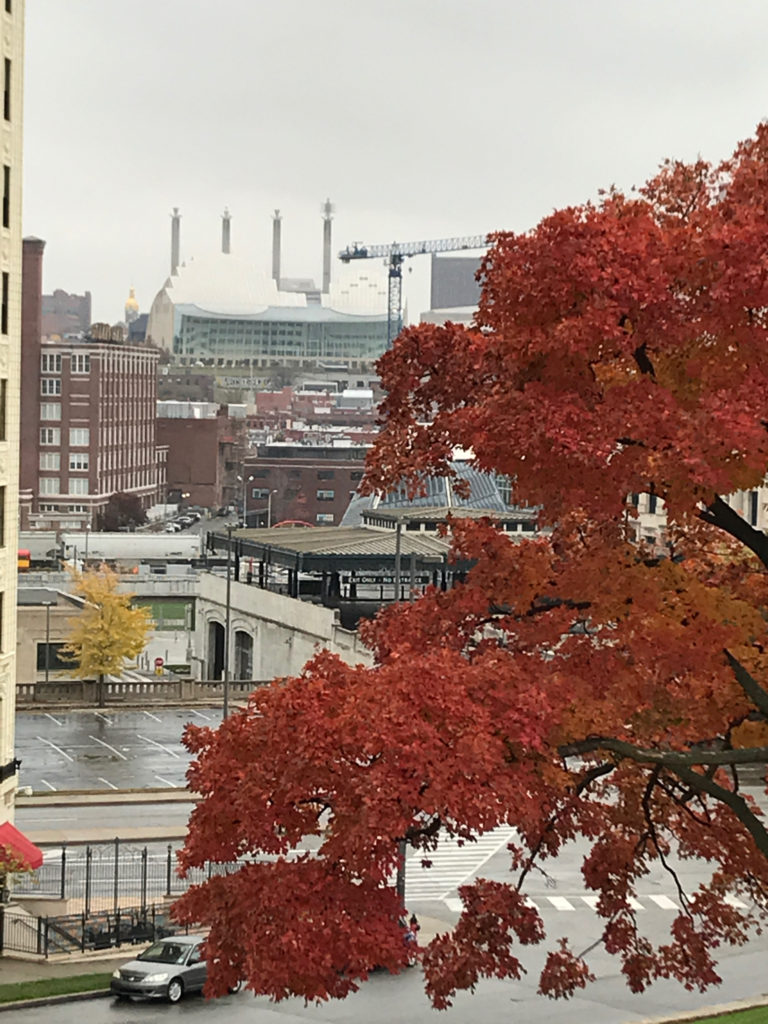 Have you ever walked a 5K while carrying a Mimosa? Well, there's a first time for everything.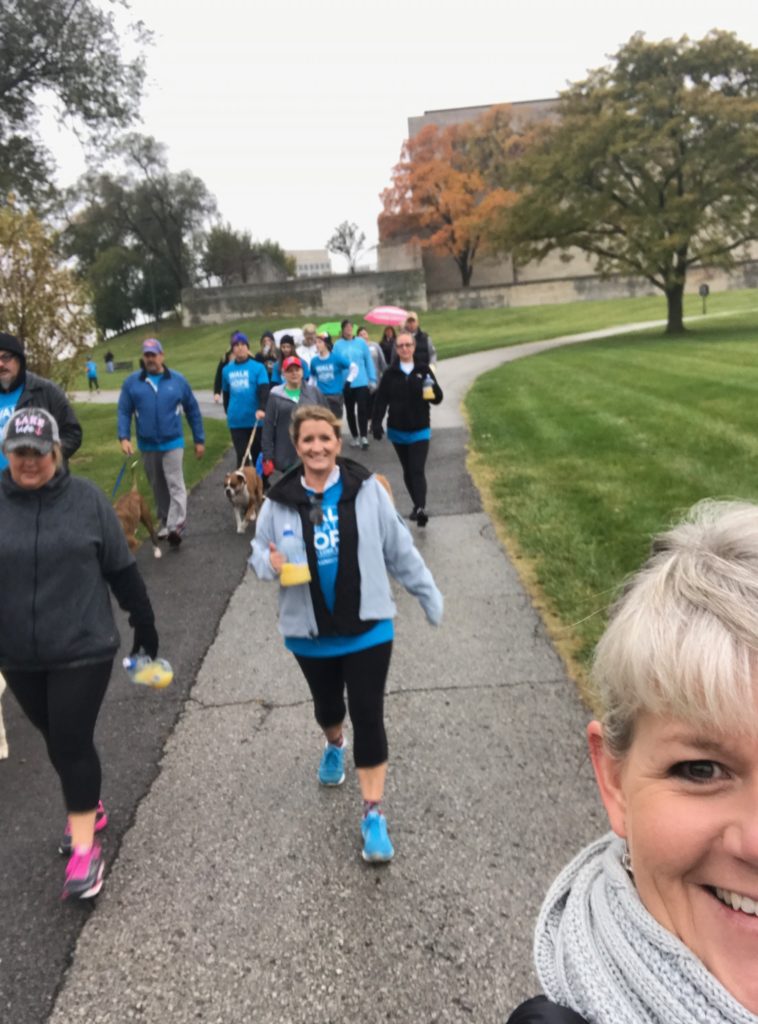 Mission accomplished!! Nice job Liz and Dooley!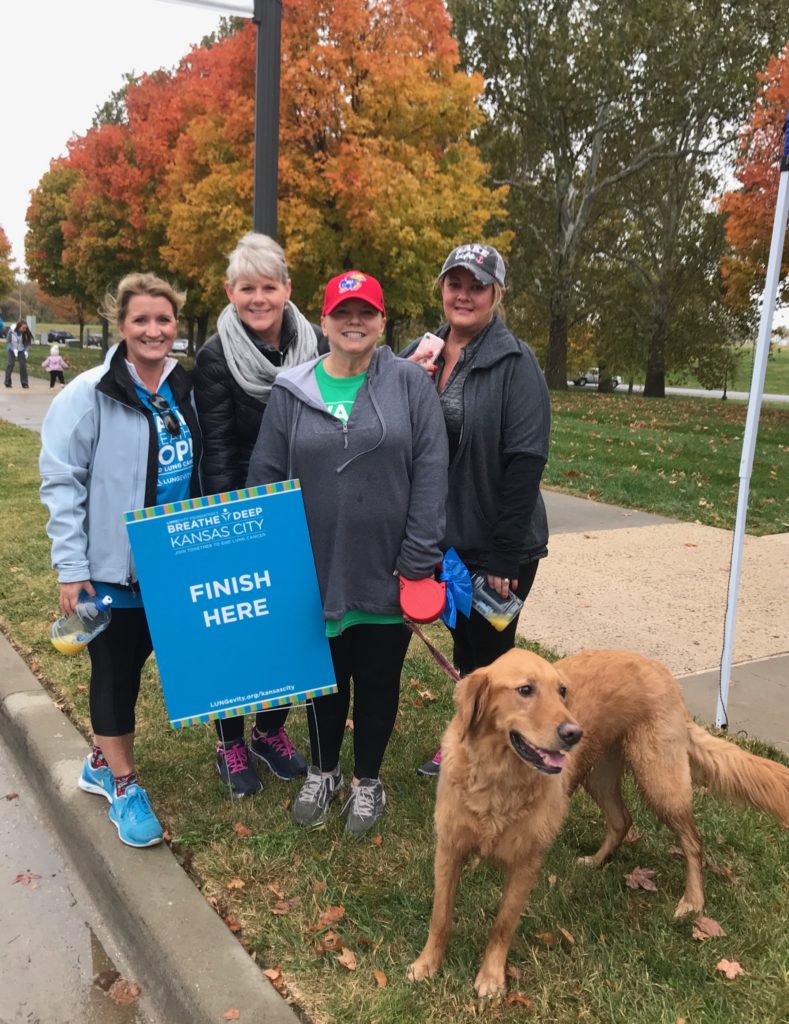 Not only am I loving the Fall tree colors, but I'm also loving Fall comfort food like Butternut Squash Chili, Mom's V-8 Soup, Turkey Spaghetti and Turkey Chili.
Fall seems like the best time to try a new squash recipe.
Have you ever tried Delicata Squash?
I had two of them on the counter that needed to be cooked, and after looking at a few recipes, here is what I came up with.
We both loved this!
Think…Sweet Potato Fries….Kinda….Sorta…..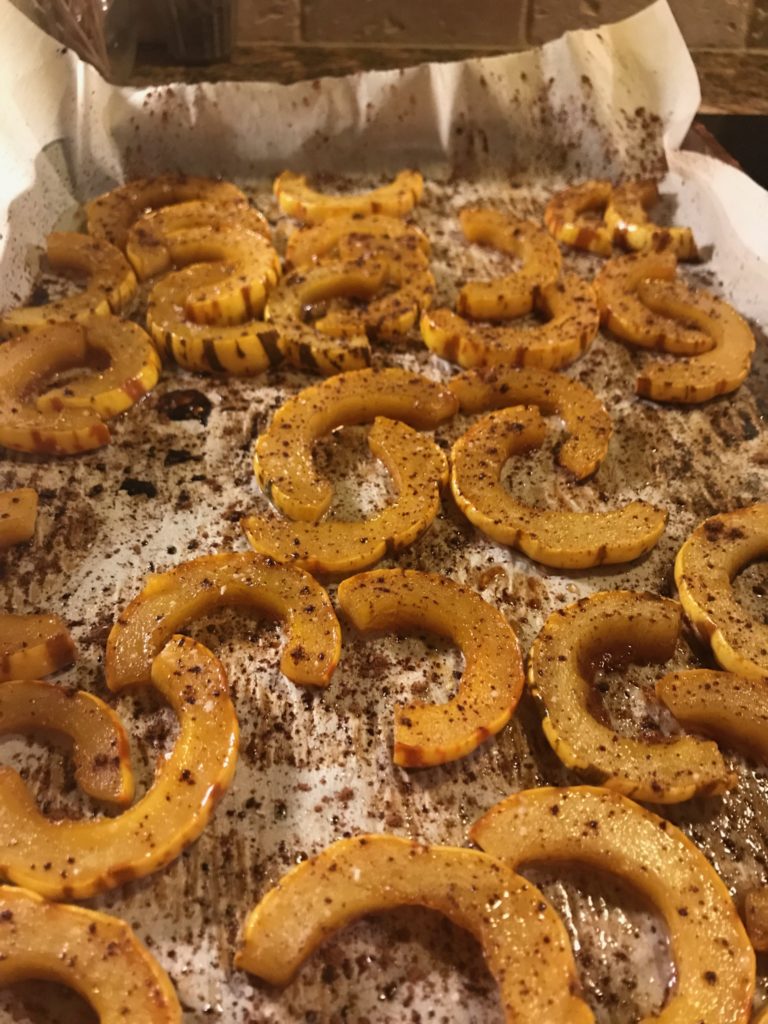 Roasted Delicata Squash
2017-11-10 09:56:09
Serves 4
Ingredients
2 Delicata Squash, sliced (Leave skin on)
3 T. Olive Oil
2 T. Pure Maple Syrup
Sea Salt
Cinnamon
Instructions
Mix Oil and Syrup in a large bowl.
Add squash and mix well.
Place squash on a baking sheet on parchment paper in a single layer.
Roast at 425 for 25-30 minutes, flipping halfway through cooking.
Season with Sea Salt and Cinnamon.
Notes
Make 4 Servings
1 Serving = 4 SmartPoints
The Weight of My Weight http://theweightofmyweight.com/
I'd love for you to share some your favorite Squash recipes!
Okay, the weekend plans.
My mom has been packing for what seems like forever and is moving today, so the rest of the weekend will be filled with getting her situated in her new apartment. I'm thinking moving earns lots of activity points!! Hopefully the rain holds off. Who doesn't love to move in a cold rain?? (Really big eye roll here.)
I hope you all have a great weekend planned that involves some beautiful views wherever you may be.
2017 Goals
Make time each week to Meal Plan
Drink 100 ounces of water each day
Exercise 5 days a week
Eat three meals and one snack daily
FOUR 100 Mile Walking Challenges this year! (This goal has changed a little now that I have this fabulous Fitbit.)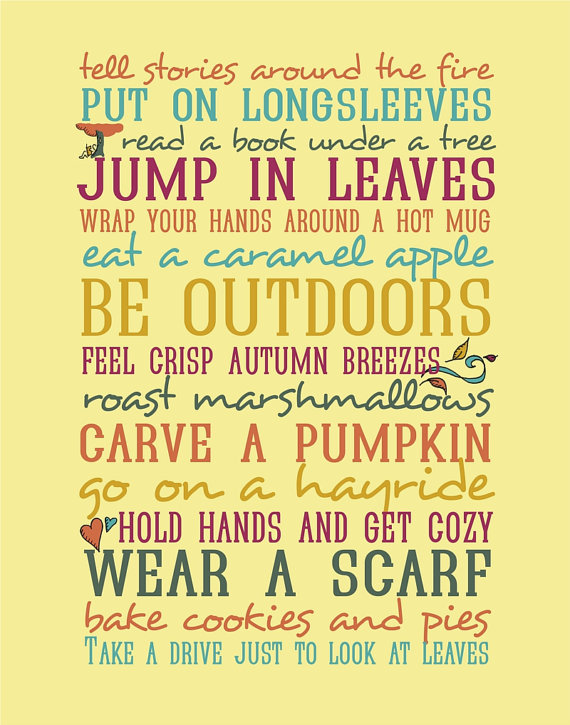 "love the life you live, live the life you love"