For the last FOUR years, I have been truly super excited about the previous year, and really looking forward to the year that was ahead. I consider myself to be an optimist and I feel like I am full of positive thoughts. I always seem to be planning my next move, whether it be a social outing, a trip, a change in exercise routine, my next blog post or what new food I'm thinking about trying. Honestly, right now, my mind feels a little blank. 2013 was odd. I spent a lot of 2013 reflecting. I have NOT spent a lot of time reflecting recently about the year as a whole. A ton of great things happen during the year! I made a lot of progress in my personal goals and in my health. Great things happened for my family. But for me, the year was full of things that I simply wasn't expecting as well. I did NOT reach all of my goals for the year. I am NOT where I expected myself to be, and it's left me feeling…….a little…….well…….not excited? I don't feel bummed really, I just don't feel super excited.
Here's a brief recap of my year…….(thank you blog)
January
The year started off with an "Unbelievable Vacation" in January. Other than passing out on the plane, then vomiting, and the guys being robbed at gun point on the 11th Green, we seriously had a blast, it was just weird…..
February
In February, Tess had a bad car accident in Dallas, and a complete stranger called me from her cell phone at the scene of the accident to tell me about it! That phone call was super scary and it was an awful feeling to not be there for her. The paperwork and phone calls that followed consumed me. Thankfully, she had no serious injuries.
After months of shoulder pain and only five days after her car accident, I had surgery on my RIGHT shoulder that was going to get me back into Boot Camp! My shoulder is soooo much better, but I am not back in Boot Camp and now I have an appointment scheduled to see the surgeon about my LEFT shoulder in three weeks!
March & April
These two months were literally filled with Physical Therapy appointments, massage therapy appointments and me meeting with my "coach" and discussing what I would do differently to finally reach my goal weight.
May
Tess accepted a job with Southwest Airlines and moved to Dallas. I am so proud of her and her accomplishments, and we have seen each other probably more regularly than we did while she was in college, but again, its just weird, and I wasn't really prepared. Please don't get me wrong. It is where she needs to be right now and I could NOT be happier for her or more proud of that kid!
Mike and I took our first trip to Nashville! Had a blast! Must go again!! Nobody got robbed, nobody fainted.
June
I reached an all time low weight since joining WW in September 2009 and for the first time in years, I felt comfortable wearing shorts out of the house! This was a huge personal accomplishment!
The year wasn't going especially great, so it was nice to be making some progress here!
July
I took advantage of my Free Flight benefits (since Tess works at Southwest) and went to see Tess in Dallas, then Tess and I took a short trip to San Antonio for a night!
Two Weeks later, I went back to visit her again and we decorated her apartment and made it cozy!
I reached my 50 pound mark on my weight loss!
I bought my first size 8 pair of pants!
Things are looking up!
August
The month seemed full of Doctor's appointments with my mom, and eventually she had surgery. It was a busy month spent with mom.
It was Tess' first birthday that I didn't get to spend time with her on her birthday. Not a big deal, I know. Just a part of life and it's changes. Again, I guess I just wasn't prepared.
September & October
I spent a lot of time on my blog and took it to the next level! As a reader, you don't notice much difference, but for me, it was a really big deal!
I did a "Four Week Chicken Challenge" and posted lots of recipes with chicken! It was a busy month of cooking!
I worked on projects around the house and was really pleased with my new Guest Room.
Mike and I took our first trip together to visit Tess in Dallas.
I reached an all time low weight of 153.8!!
These couple of months were great!! I was actually feeling super confident!
November
I ate and drank.
I had an awesome girly trip that was crazy fun for my birthday.
December
I ate and drank some more.
I had another awesome girly trip to Chicago that was crazy fun and a great way to start off a festive month!
I gained 10 pounds. I went from 153.8 in October to 165 in December.
I really had hoped by the end of the year, even though I did reach my goal of 160, and go below that, that I would be at 150 and be employed by WW as a Leader.
As happy and as proud as I am for Tess, I really missed having her here the week before Christmas to play with. I realize that I am very blessed that she has a job that allows her to fly home for free and that she WAS able to come home for Christmas, I'm just feeling a little selfish and wish I could have had her a little longer.
Our Christmas was great! The last two weeks have been great as far as food and drink and exercise have gone. I am back on track, I am experimenting with Weight Watchers new Simple Start plan, and physically I feel really good!
I just wasn't a big fan of 2013.
This is however, the first year that I can say that I reached 160, and that had been my weight loss goal for a very long time.
Looking back at 2013…..I'm ready to move on and put this one on the shelf.
2014
First and most importantly…..Happy Birthday, Mishka!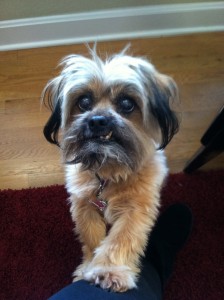 It's debatable at our house which year we actually got Mishka, but I do know it was the month of June, and she was about six months old, so I always celebrate her birthday on January 1st. I think she was born in 2002, so Happy 12th Birthday Mishka, we think!!!
I've never made Black Eyed Peas for New Year's Day, but I felt a little extra luck couldn't hurt anything, so Mike and I had our first meal of Black Eyed peas last night for dinner!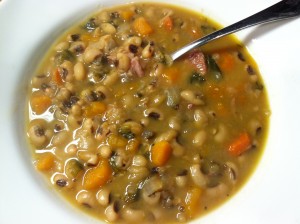 We spent New Year's Eve by the fire on the couch watching Season One of Breaking Bad, and I spent most of New Year's Day watching Season One of Downton Abbey, so if I've made any New Year's Resolution at all, apparently it's to watch MORE TV!!!
I don't know the last year that I actually made a New Year's Resolution?? I certainly believe in making myself better. I know I can always be better, but the whole New Years Resolution sounds like a lot of pressure, and I tend to stay away from unnecessary pressure. I am going to look at the year ahead and think about all of the things that I have planned for myself, and all of the things that Mike and I have planned together, and the things that our family has planned. I am moving into 2014 with a positive attitude, but it's going to be a different year for me. I don't really know how yet, but it's going to be different.
January
I will follow the Weight Watchers plan and the Simple Start plan, but I am going to limit my bread, pasta and dairy. I'd like to get back in the 150's ASAP, and happily, I am on my way already.
I will exercise a minimum of 45 minutes a day, 5 days a week. I would like this to be a bit more, but I have been lacking here, so I'll work up to it!
I am planning a trip to see Tess at some point in January, and I always look forward to our time together!
February
Our Daughter Kate, is expecting a baby girl on February 1st! She has already named her baby girl, Charlotte! Charlotte will be our FOURTH grandchild, and the sister of five year old, Alex. Kate is doing this on her own, and she knows that she will face a lot of challenges in the year to come, but she also knows that we love her very much and that we are there for her, and that feels good for all of us. I am really looking forward to holding and spoiling and loving little baby Charlotte!
Mike and I are going to Cancun with four other couples! I'm already super excited about this trip!! Praying for no gun point robberies…..
March & April
I have a list of "Honey Do's" that I just KNOW Mike is looking forward to getting started on!
May
We just booked a trip to Napa with some friends of ours and their "Wine Group", so we have another trip to look forward to!
We will celebrate our 15th Wedding Anniversary!
I think that's looking far enough ahead for now….
I know it will be a great year filled with great memories and many successes! I will always keep my positive attitude, even if it seems like I lost it here for a second.
Thanks for reading!
My Blog has become an important part of my daily schedule and I look forward to seeing where it goes this year!
May you and your family have a Very Happy and Prosperous 2014!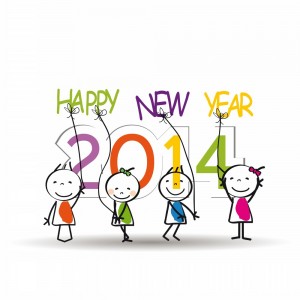 "love the life you live, live the life you love"